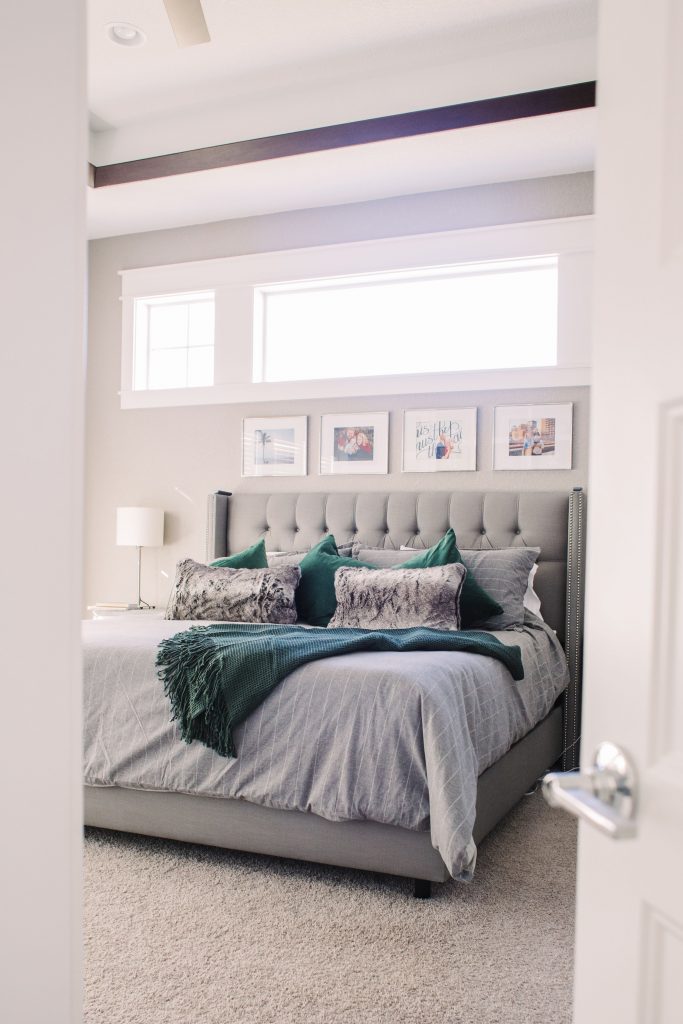 I haven't shared much of our master bedroom since we moved in almost three years ago. But as the temps dropped this fall, I was ready to cozy up the summery-feeling bedding I had in there, and make a couple other small changes as well.
Because of our geriatric bed (two adjustable twin mattresses on a king frame), I'm pretty locked into the plain white sheets we currently use — otherwise I'd be buying three sets of some cute design to get the two twin fitted, one king flat, and various sized pillowcases I'd need to outfit our bed. So keeping the sheets white, I brought home a flannel duvet/sham set, and added some velvet, waffle knit, and faux fur. Just give me all the comfy textures for cold weather!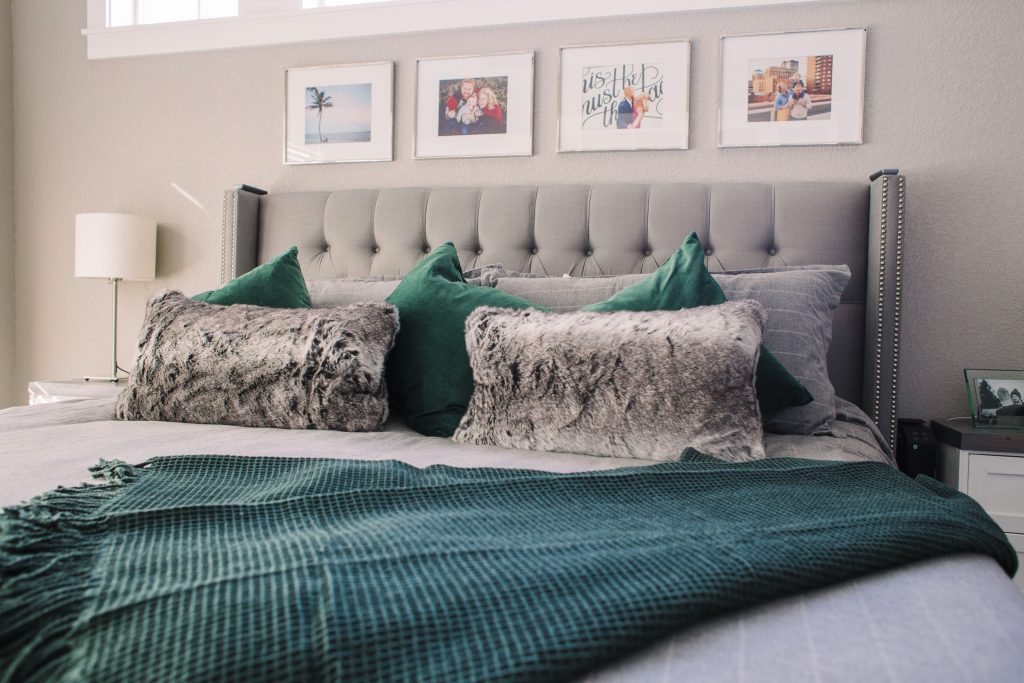 The wrapping up of the year always means we've recently updated our family photos, and our bedroom is one particular spot I love to have those on display. So I've been swapping out a couple here and there and adding a couple more frames. A couple of new candles with woodsier/wintery scents and the seasons have officially clicked in this room.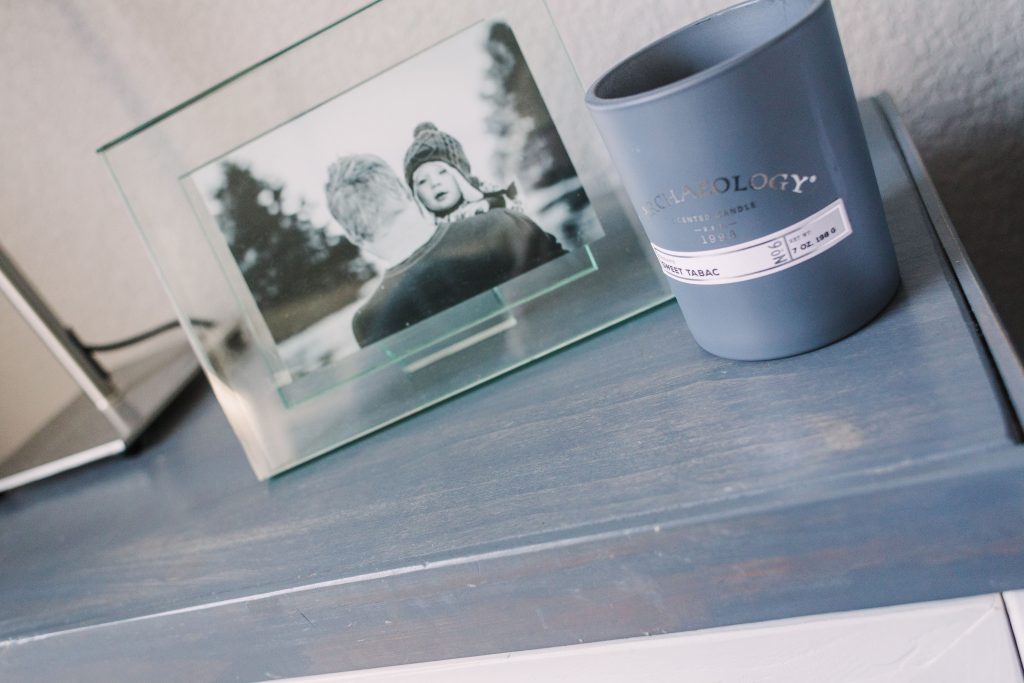 The only furniture in here aside from the bed are our two nightstands (you can read more about how we hacked these from IKEA furniture here).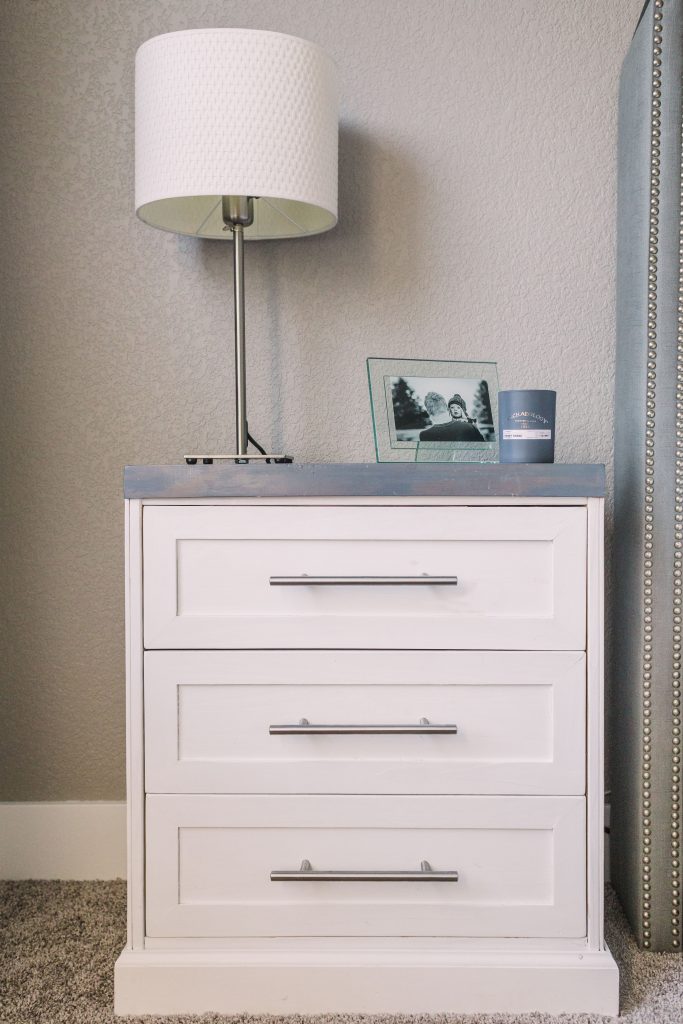 Page made the oversized floor mirror (read more about here!) and I love the way the size balances out the high ceilings and our wardrobes, just to the right of it.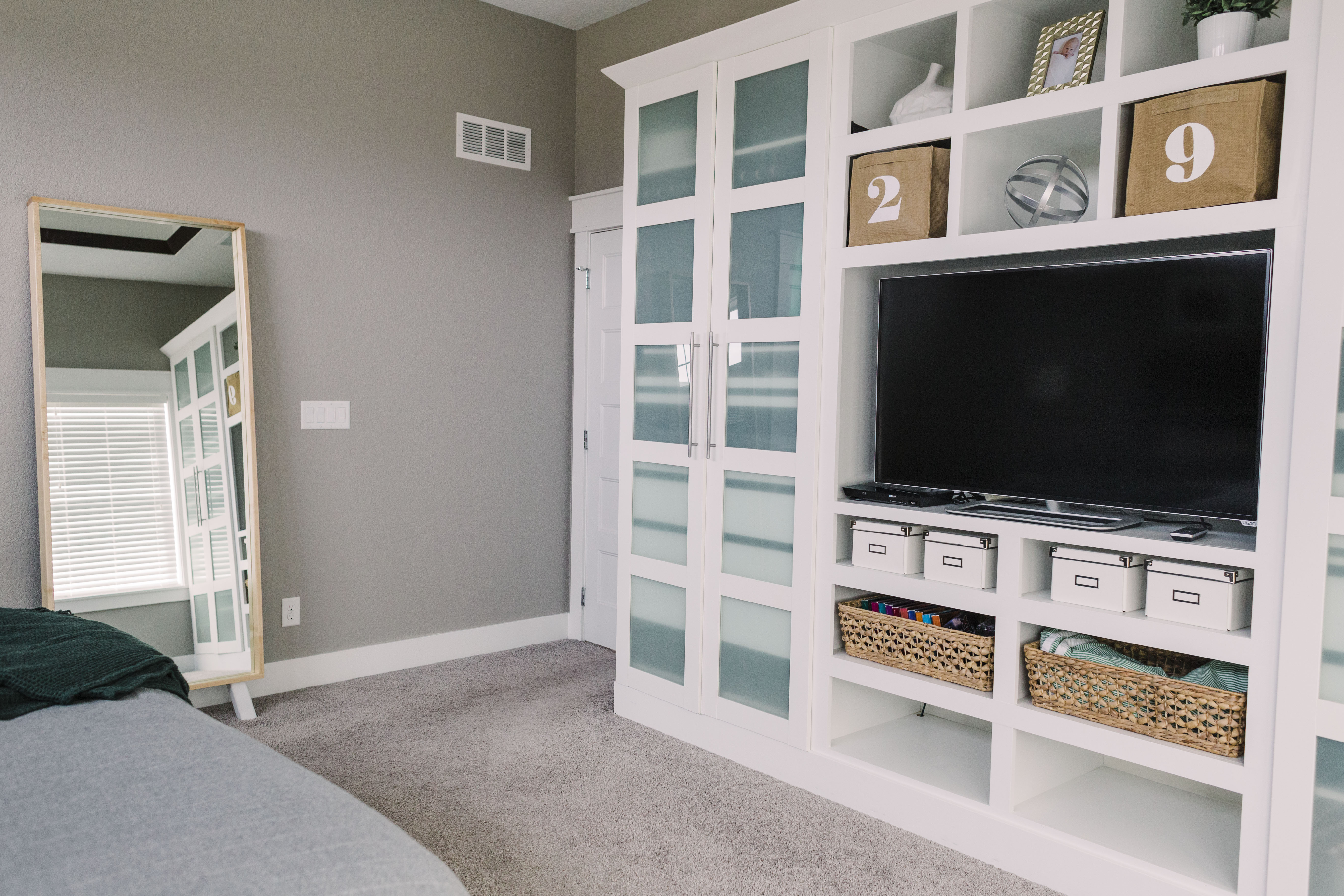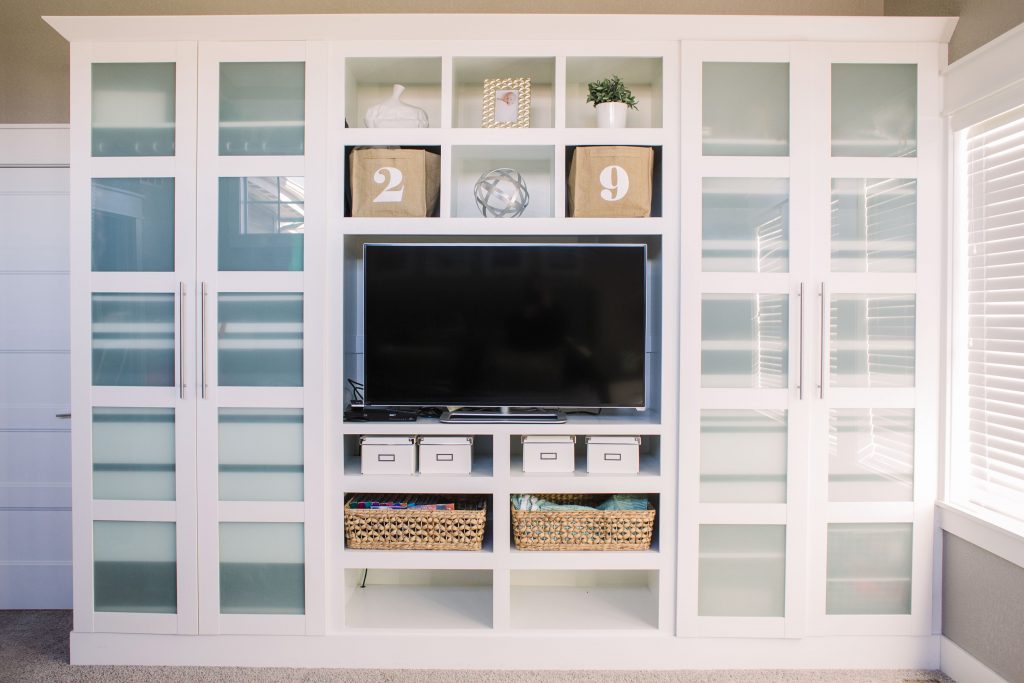 Just before snapping these pics, we did some serious donating and consigning in our wardrobes (which we still LOVE — read more about how we built them here) and in our closet. Having less to keep organized is seriously helping the zen factor in here. Bring on winter – I'm happy to hunker down in here for a bit!