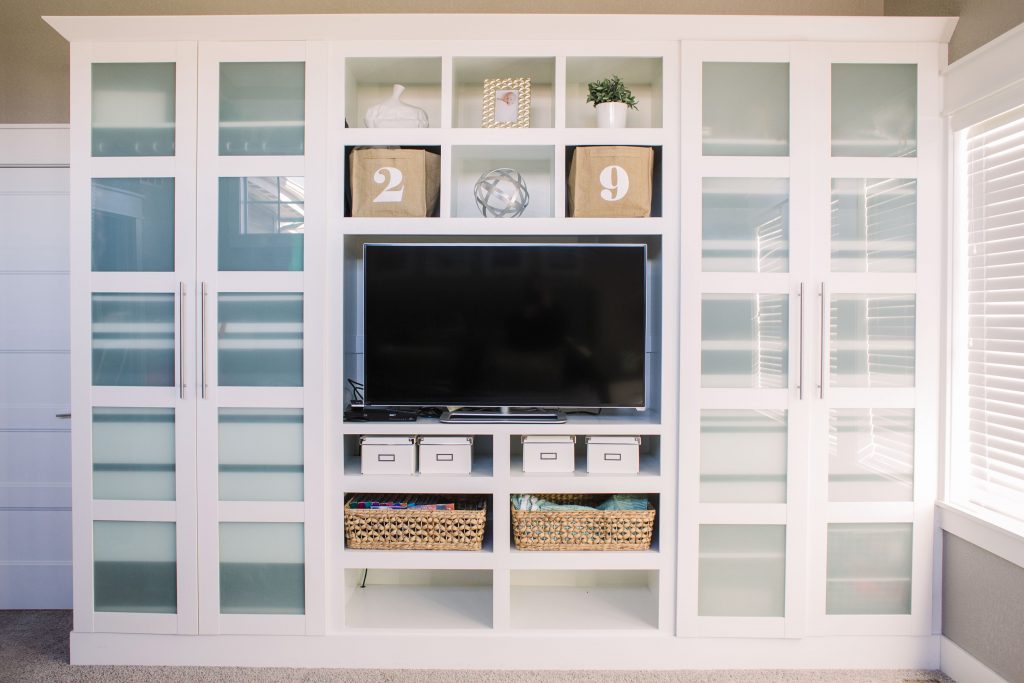 My handy hubby has built several things over our seven years of marriage, but this latest and greatest project takes the cake for me…it's our wall of wardrobes in the new master bedroom!
Even before moving, we had discussed the idea of ditching dressers in favor of some more upright vertical storage, for a less-cluttered-with-furniture feel in our bedroom.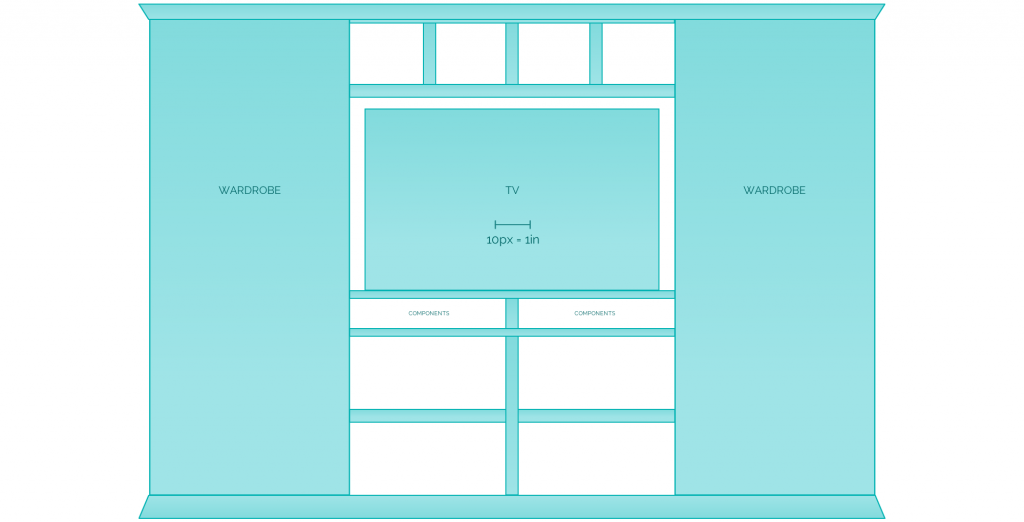 We certainly aren't the first to incorporate the IKEA Pax wardrobe system into some built-ins, but the plan that Page put together was entirely new from anything else we saw online and perfectly fits our needs in the new room.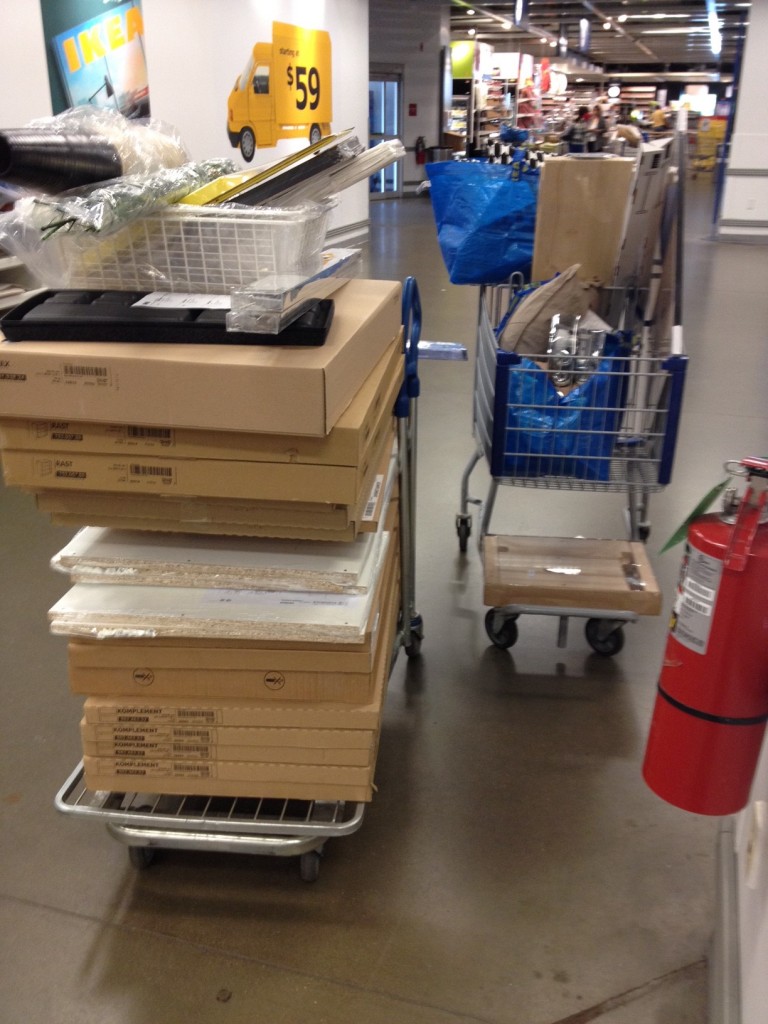 After drawing up some initial plans and armed with the bedroom blueprints, we hit IKEA back in late summer to load up on all the pieces, selecting two of these frames in white and two sets of these doors as the backbone for our plan.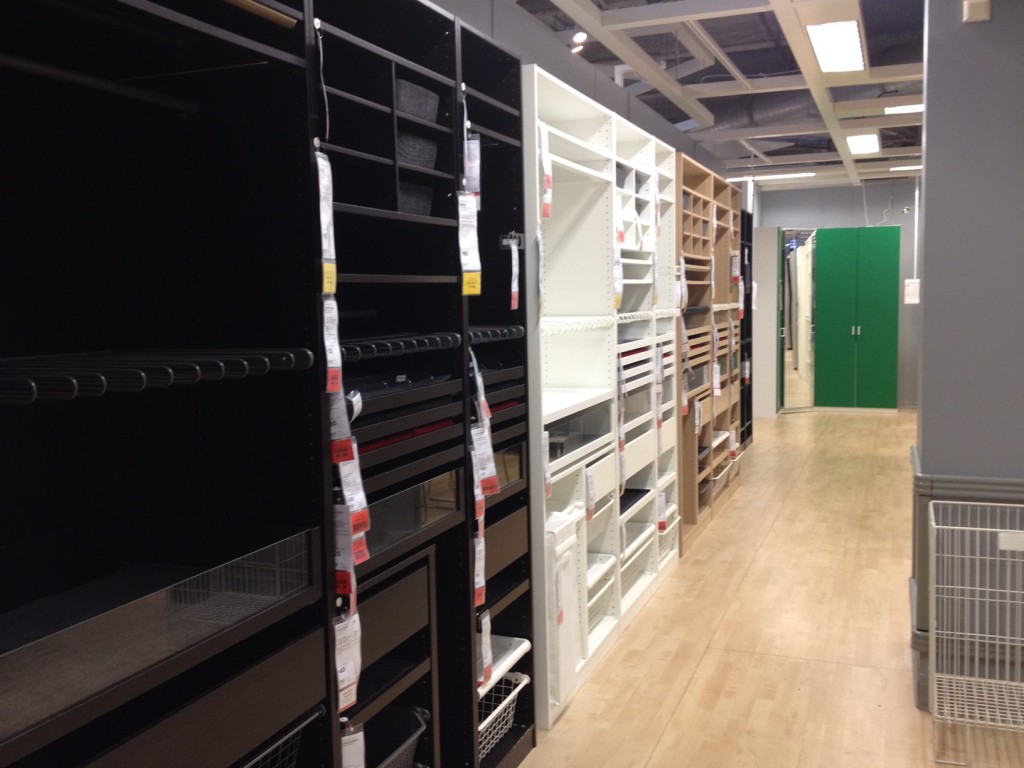 With a wardrobe designated to each of us, we used the planner system in the store to pick out every shelf, drawer, basket, hook, and tray as we separately planned a layout that made the most sense for each of us. We both THOUGHT we had a pretty straightforward idea of what we wanted going in, but this step took over an hour in the store just to figure out – there are WAY more possibilities and combinations to think through than I was prepared for!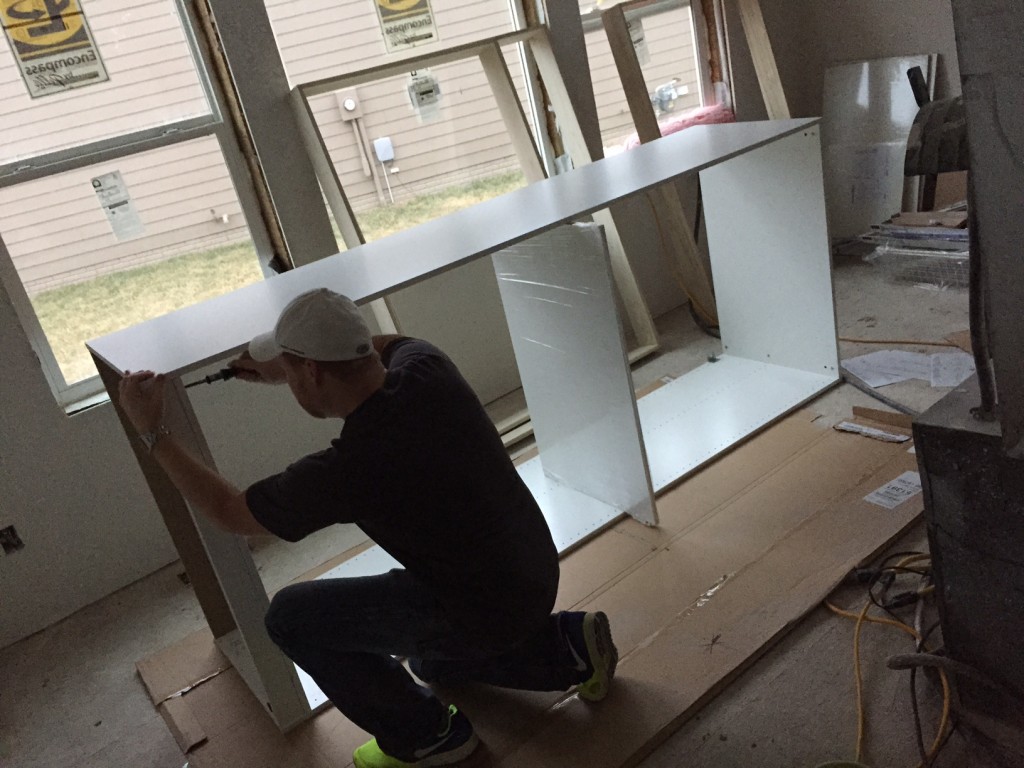 Fast forward to December, when the drywall was complete at the house and it was time to put these bad boys in. Here's Page building the wardrobe frames…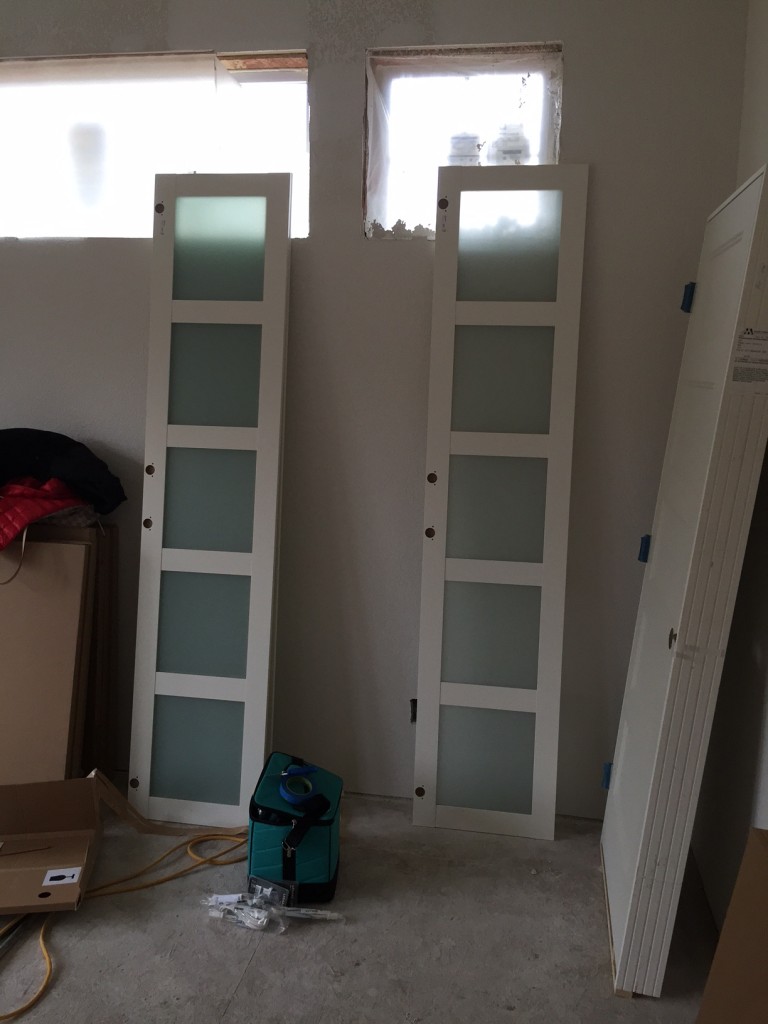 My preggo contributions at this point were limited to unboxing all the smaller pieces, and swooning over the doors…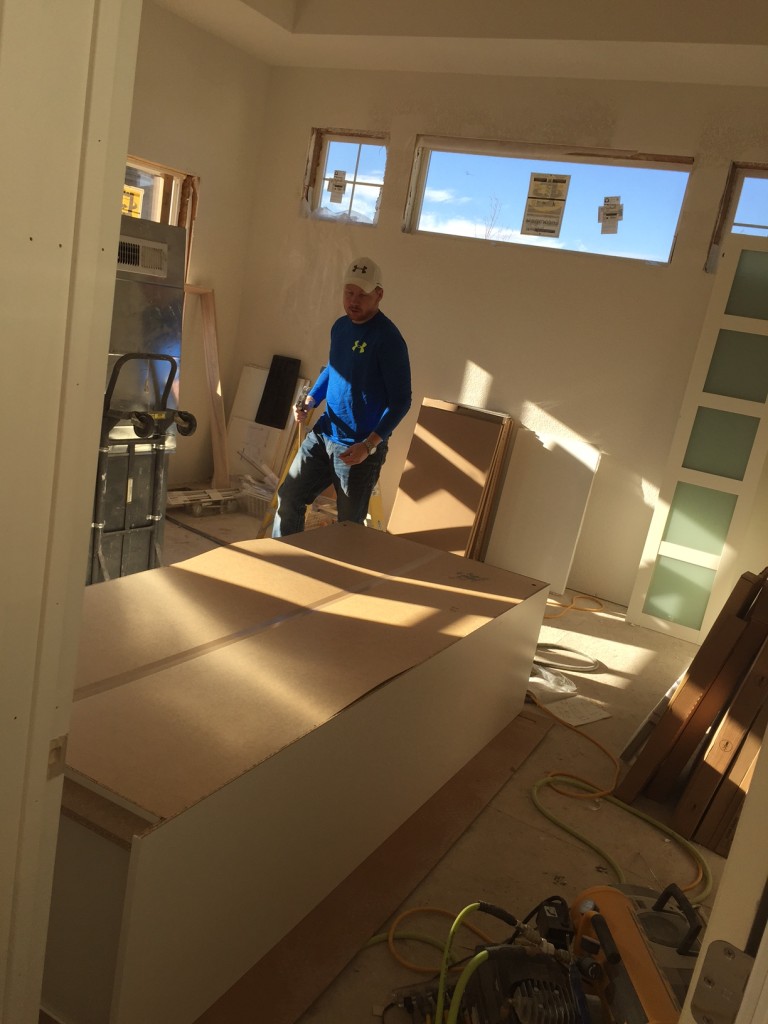 It was hard to get the size to translate in photos, but in person, we had a moment of WHOA these are going to be huge! We planned accordingly for our higher ceilings in this room, and by the time these 93″ frames would sit on a base, they were going to be eight feet tall!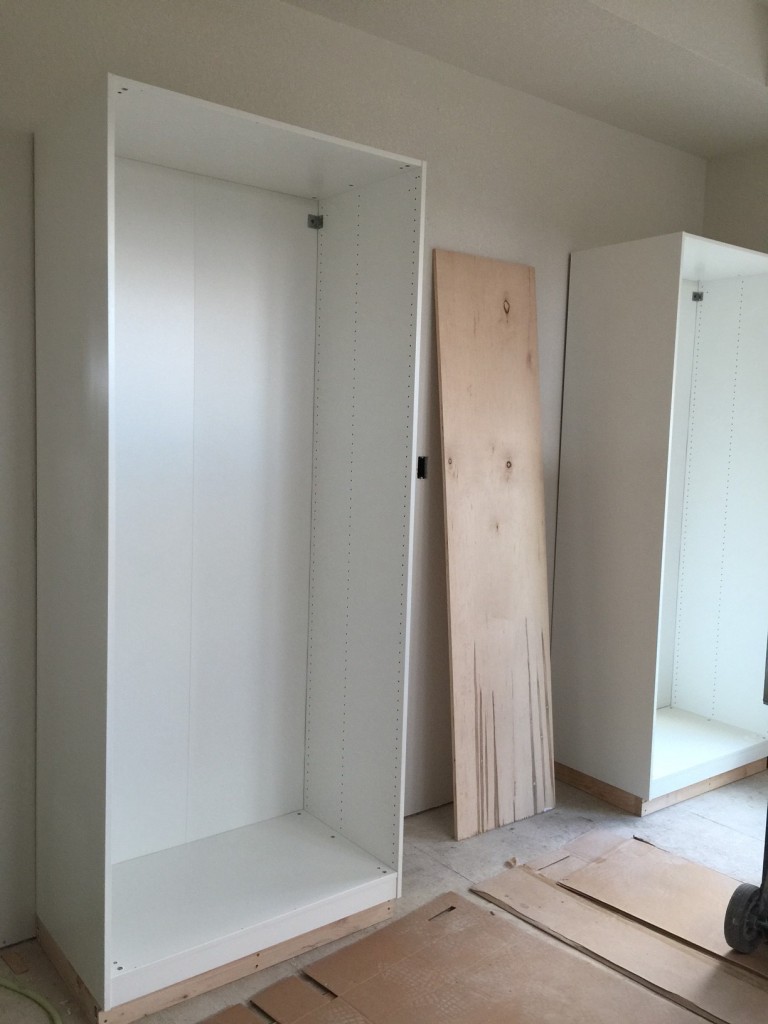 Once the frames were put together, Page built bases to go underneath them, so that when the baseboard trim went in around the room, it could seamlessly wrap around these, completing the "built in" look.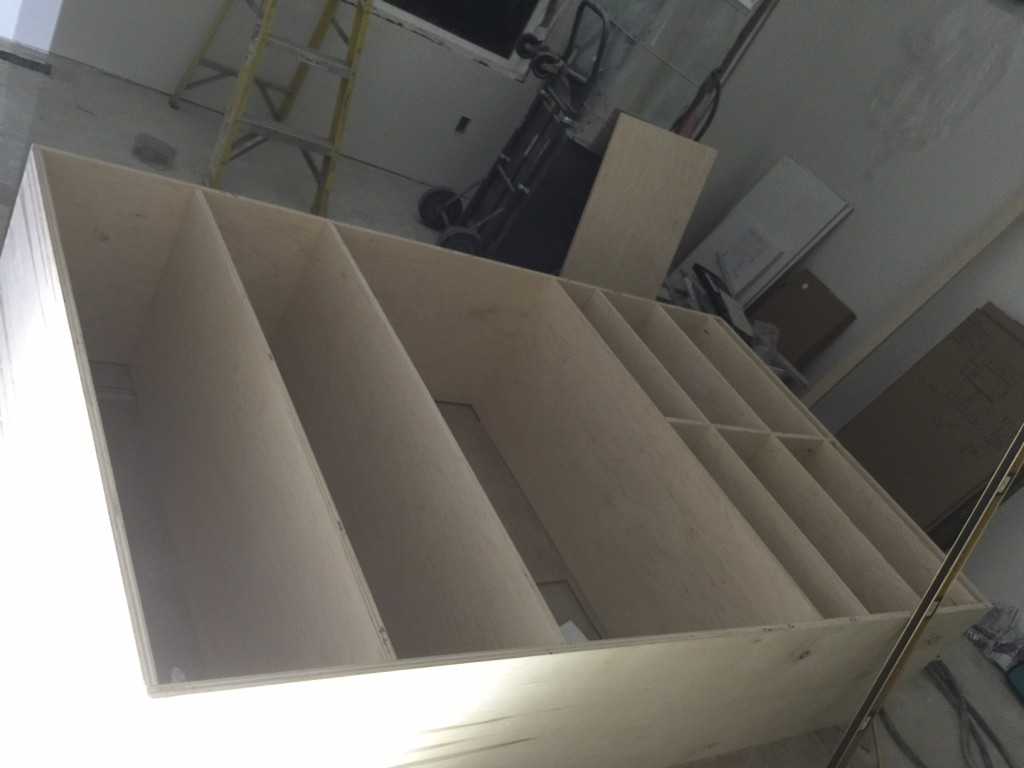 Next up, he went about building the center portion shelving. (The one alteration he ended up making from his original drawing was to do two rows of three cubbies at the top, as opposed to one row of four.)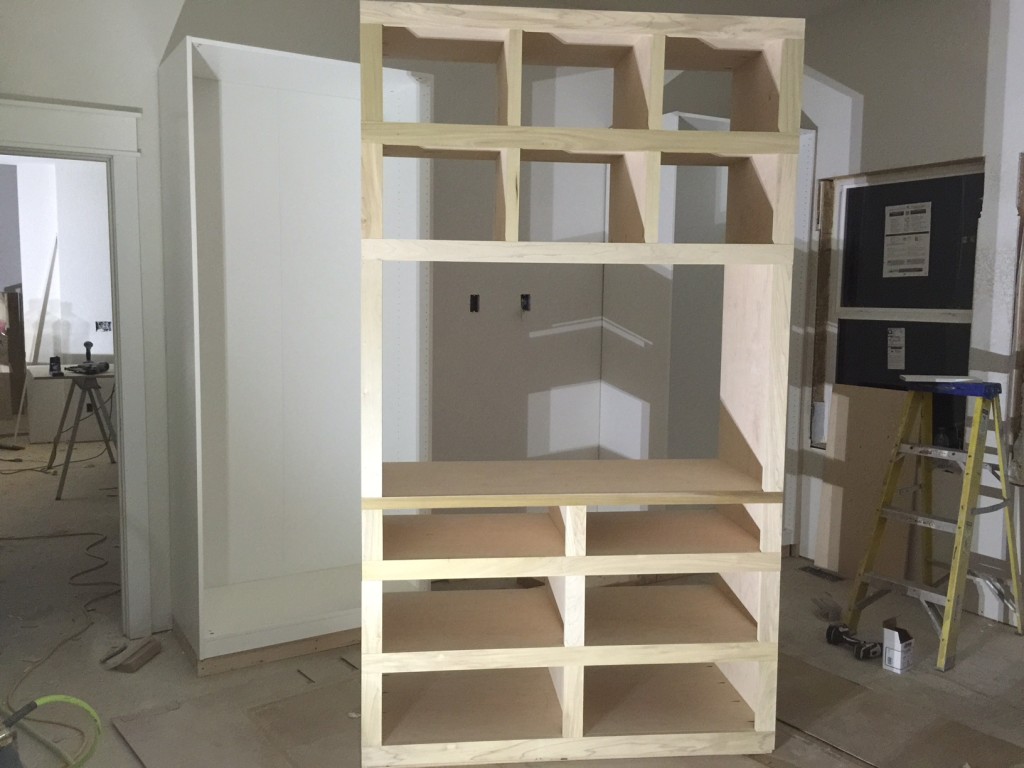 It's so crazy to me how much he had to keep straight in his head as he went, making sure not only that these pieces would work out the way he had measured, but that they'd fit among the many factors in the room – existing windows and doorways, the ceiling heights, the baseboard height, etc…no wonder he was making notes like these on the boxes as he worked! 🙂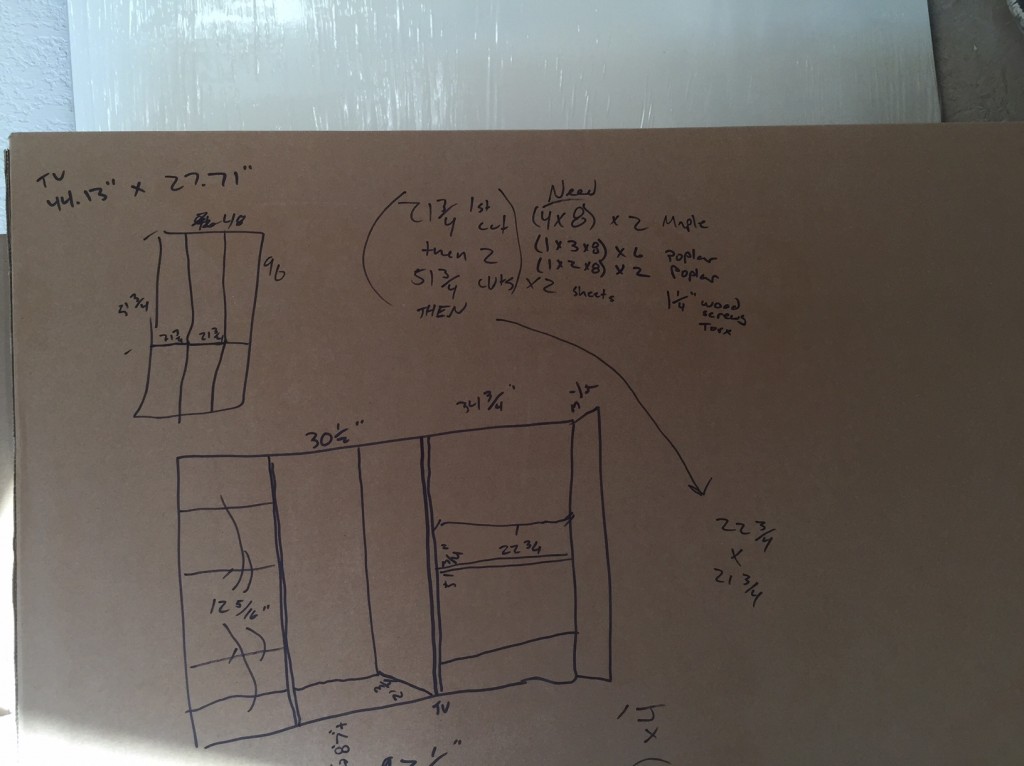 I was able to help a little with the puttying of the finish holes, and Page gave everything a final sanding. At this point, the plan WAS for Page to prime the wood pieces, add some shaker trim around the top, and and wrap the IKEA portions in plastic, just in time for the painters to arrive the following day and paint the rest of it to match our trim. As it turned out, my water broke the day he went over to do this, and our trim carpenter GRACIOUSLY stepped in to finish up for him and keep things on track. It takes a village!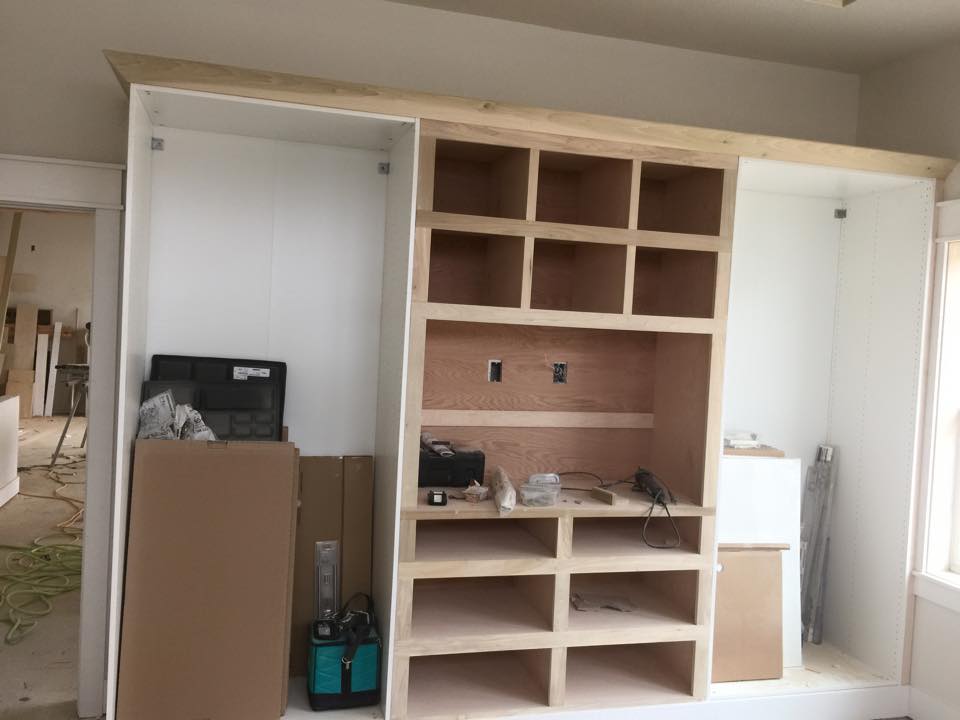 By the time we were ready to be out and about the week after Crew's birth, paint was nearly done (we are firm believers in Sherwin Williams' untinted trim paint "Extra White" – it matches Ikea's white well!) and we could swoon at the latest: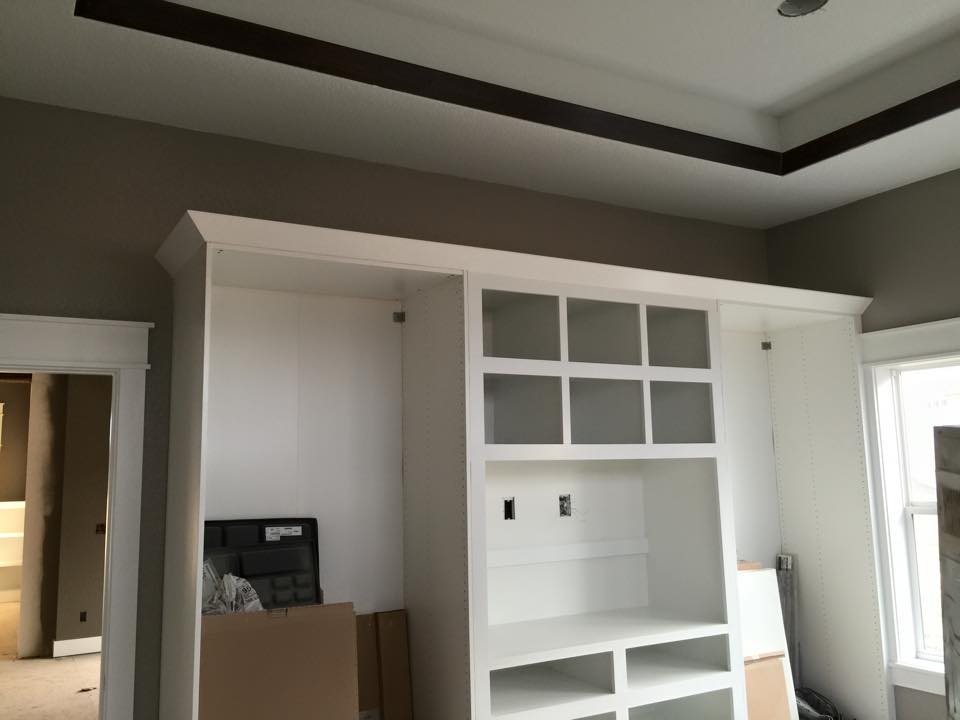 The last steps were to put together the drawers and other interior pieces, and install them in the configurations we had worked out months before. This was a fun part and one I could help with by unboxing everything to make it go that much faster.

Page built and installed everything inside, hung the doors, and voila!!!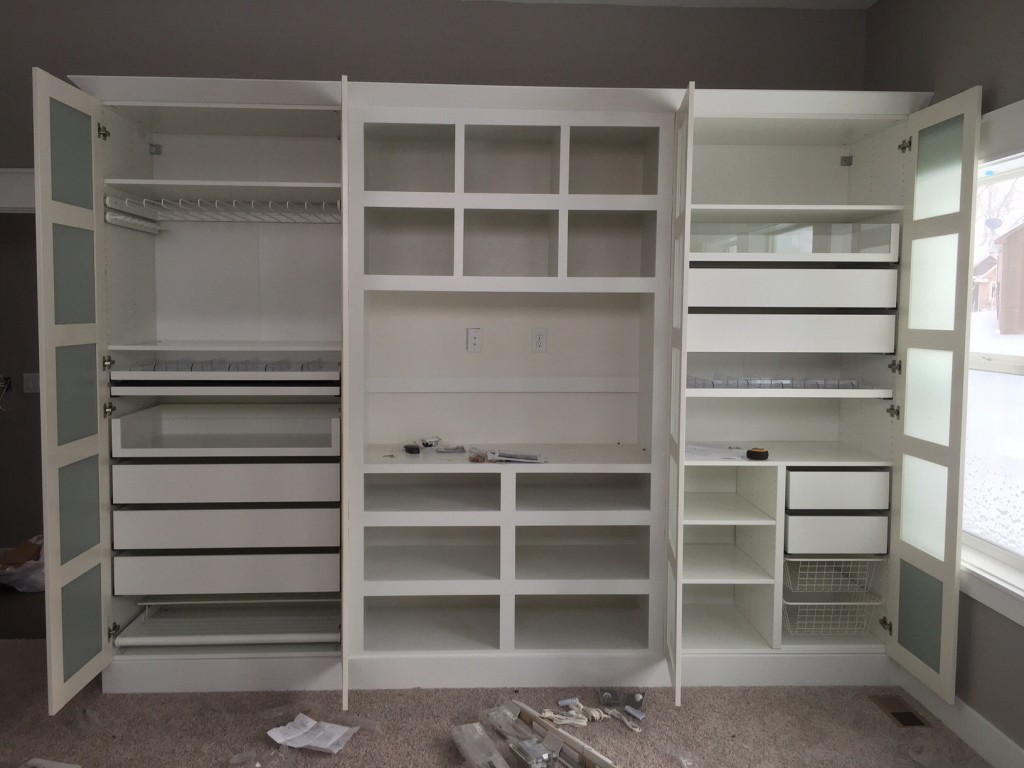 In just a few days, I'll be unpacking and organizing these, totally geeking out…I'm counting the days and will share some pics when they are fully loaded!