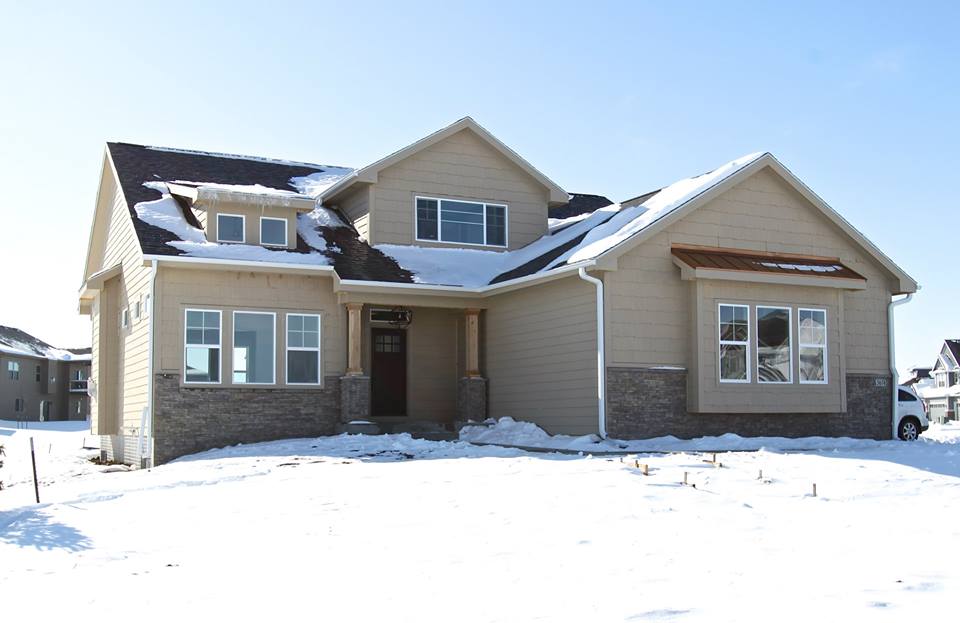 WE MADE IT.
…and those three little words have so much more behind them than I can adequately express.
From the craziness of selling our first home faster than expected…to moving into one of the only immediately available apartments in town and finding out a week later we were expecting… to an anticipated five-month build taking all of nine months…to packing and moving with a newborn in the middle of winter…to the many headaches I won't go into with ensuring all the final items of this build came together as we were told they would…have I exhausted you yet?? 🙂
What weighs out in the end is how grateful we are to be home and ready to make this place our own. While the process of building is NOT without stress or frustrations, we are thrilled with the end product, and ultimately can't complain about the stress of moving with a newborn, since it is all stress we signed up for, and a mere symptom of our blessings – a healthy baby in our lives and the opportunity to build and move into our new home.
With that, I give you what I'm calling the "90% complete tour" pre-move in, before some last minute items arrived (our shower door, a cabinet door and handle, and all exterior finishes were completed due to the season – paint, landscaping, etc)…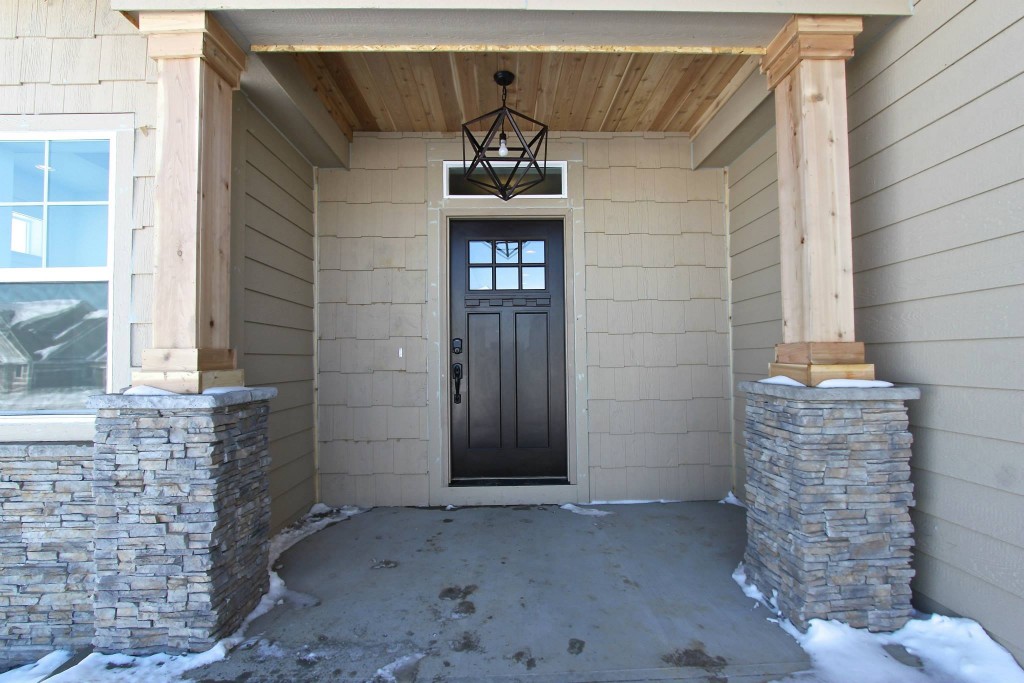 Welcome to our home! (Picture the timber all stained a cedar color, the shake painted a dark navy-grey, and a front walk poured out front, among some green sod) 🙂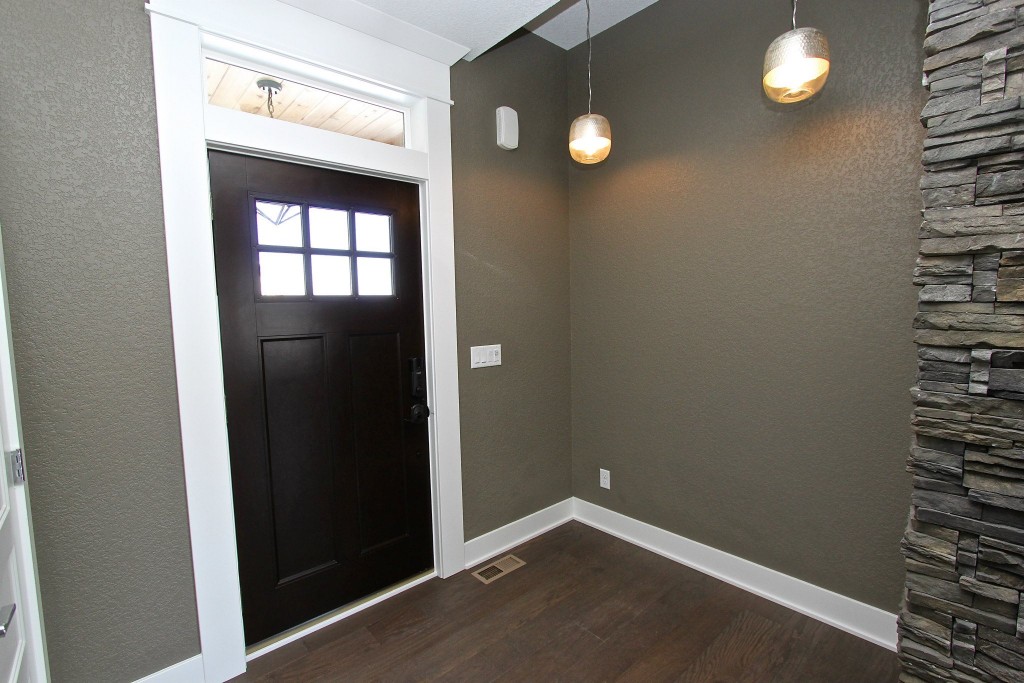 The front entry.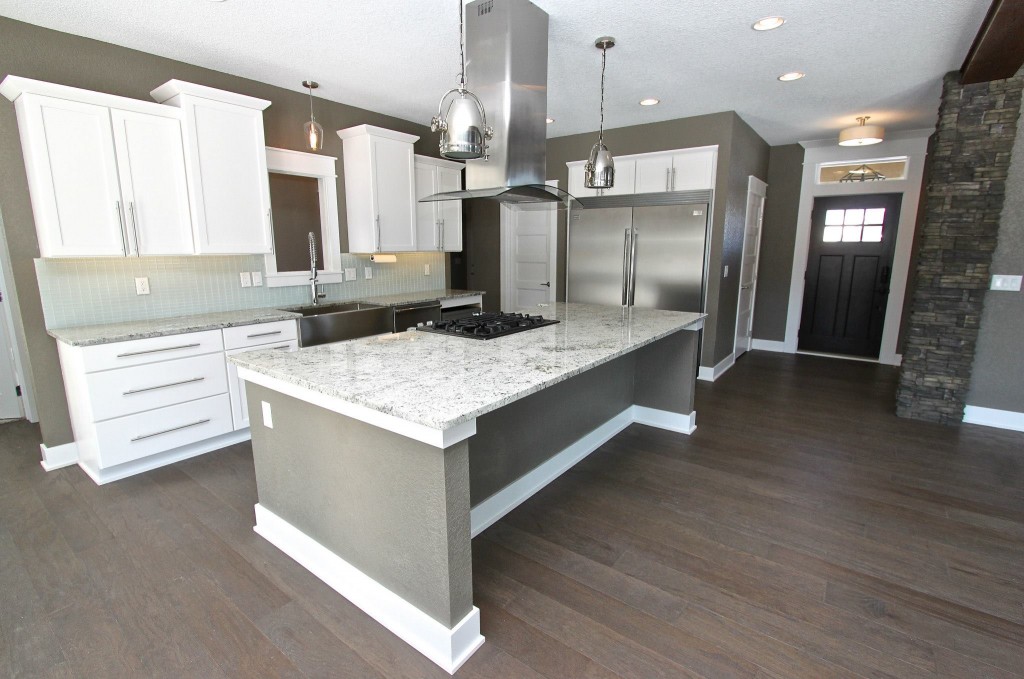 The kitchen.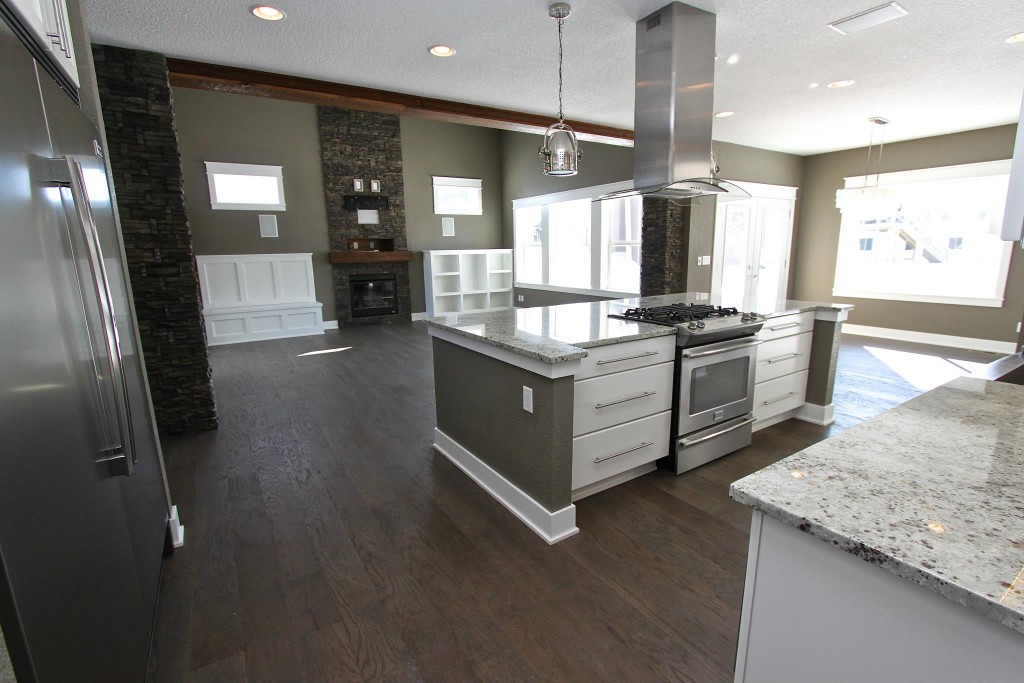 The dining area (the french doors will eventually open to our patio, to be poured in the spring).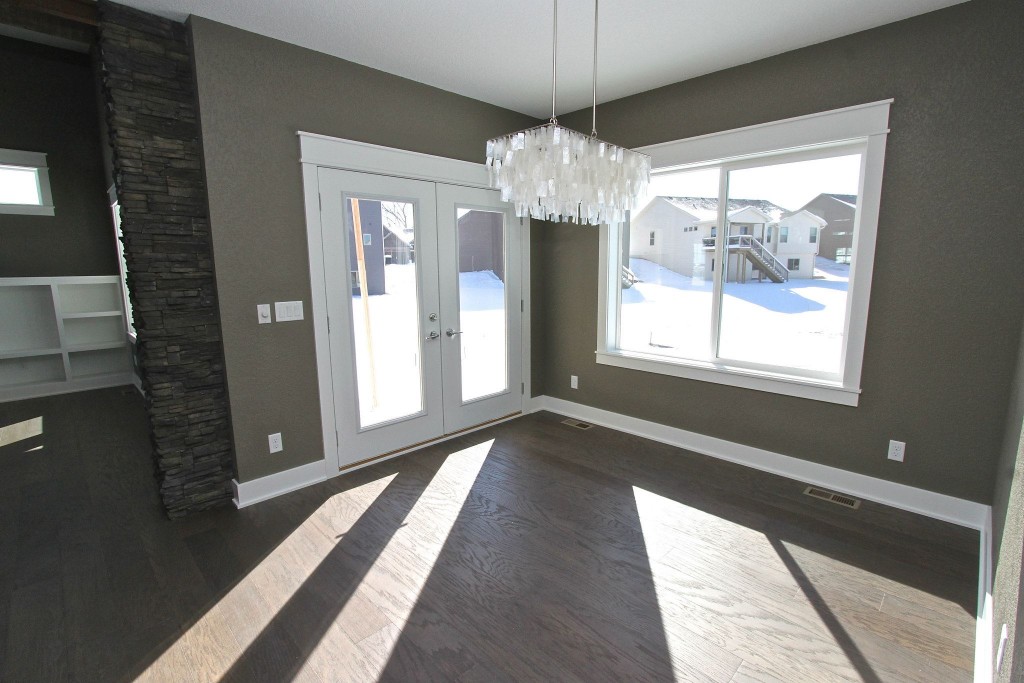 The great room. (Page installed speakers throughout the house as he did in our last home…a huge task!)
The flex room, which will double as a sitting room and studio space for ClickSmith.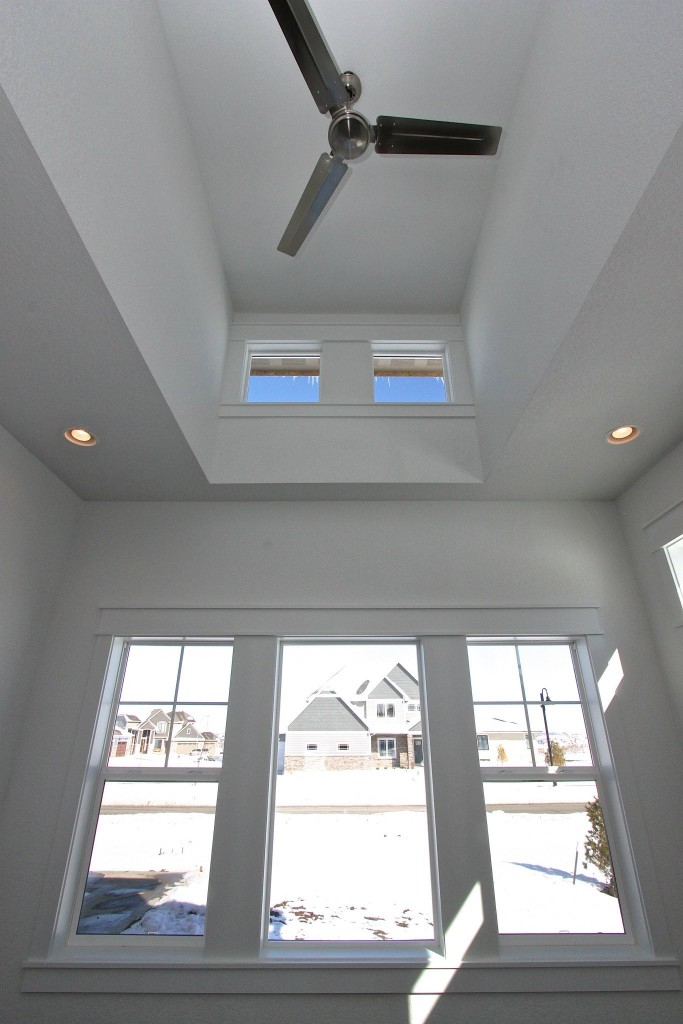 The powder room (which has since received its cabinet door – and I'm excited to show the cool piece of hardware we put on it!). We also LOVE the herringbone pattern and tile material in here. Fun and unique from the rest of the flooring throughout the house.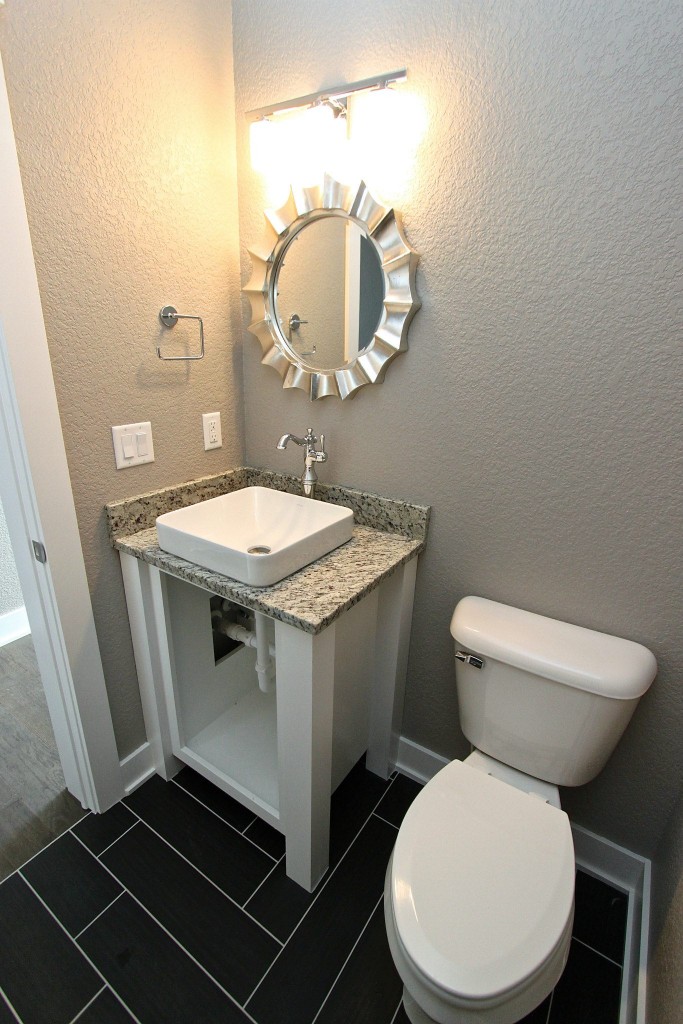 The laundry room. Love these built-ins which house the washer/dryer below.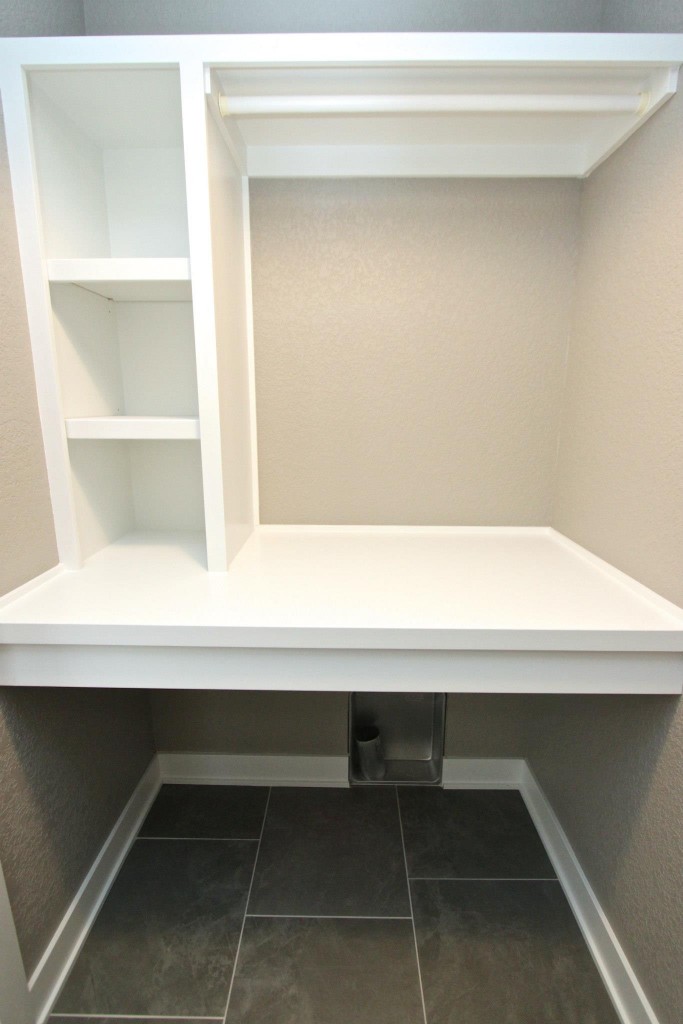 The mudroom/garage entrance. SO grateful for a transitional drop zone that we did not have in our previous home.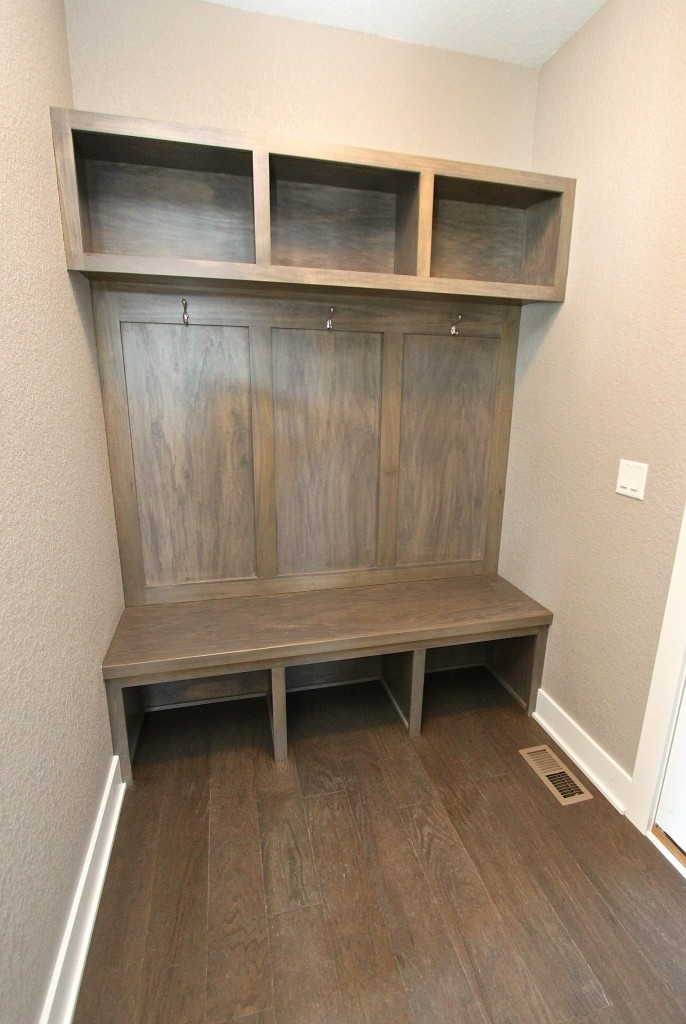 The master bedroom, one of my favorite spaces in the house, complete with Page's built-in wardrobes!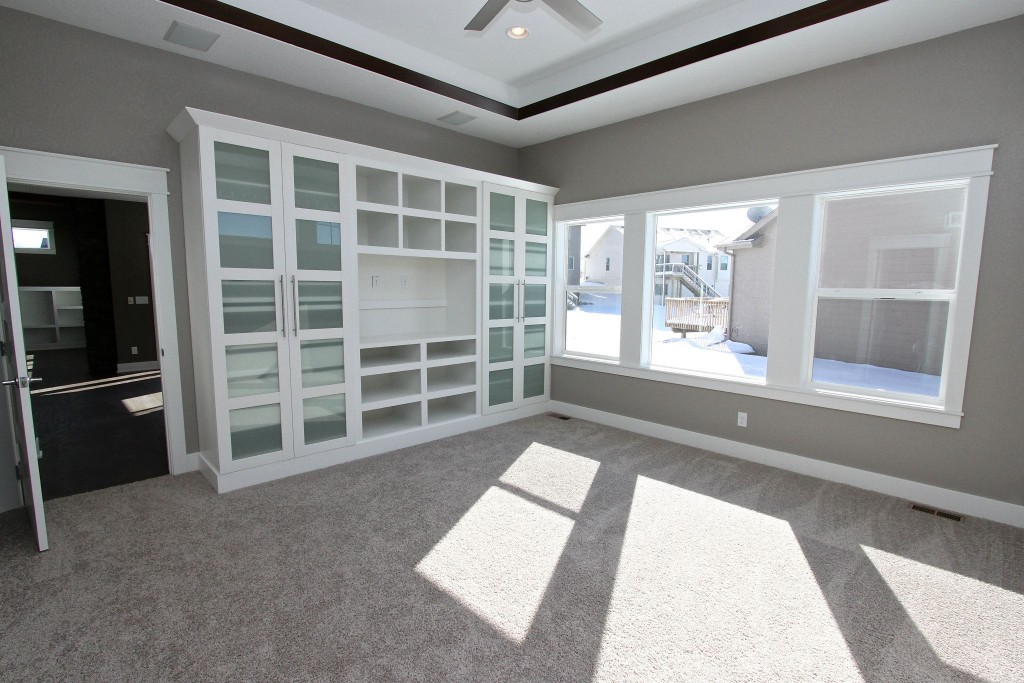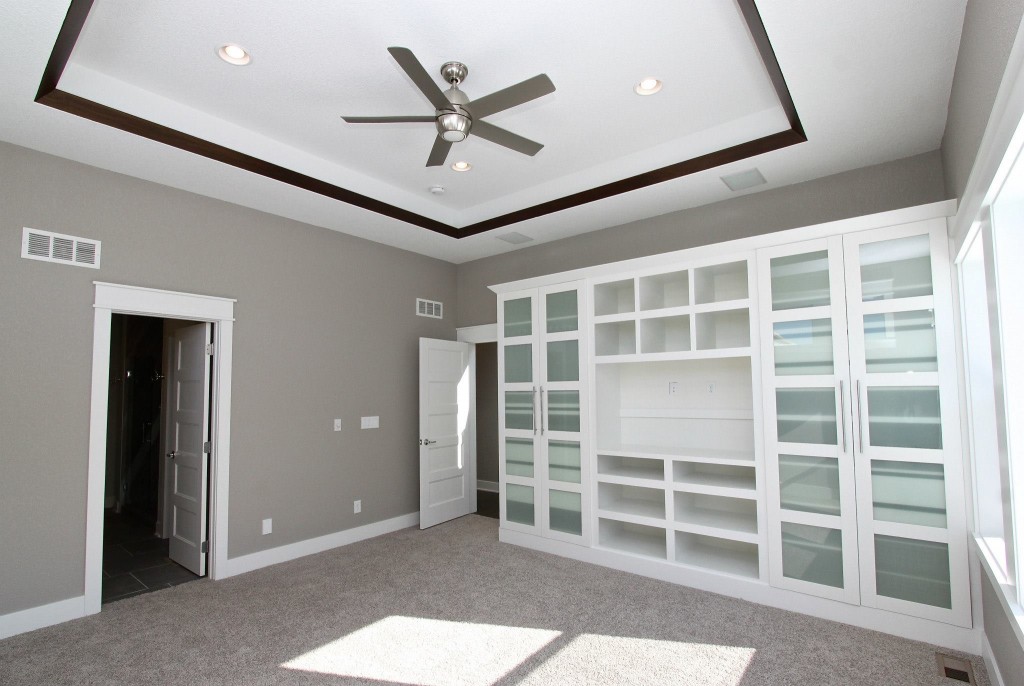 The master bath…
The laundry pass-through that connects from our master closet to the laundry (and also to a chute from the upstairs loft)…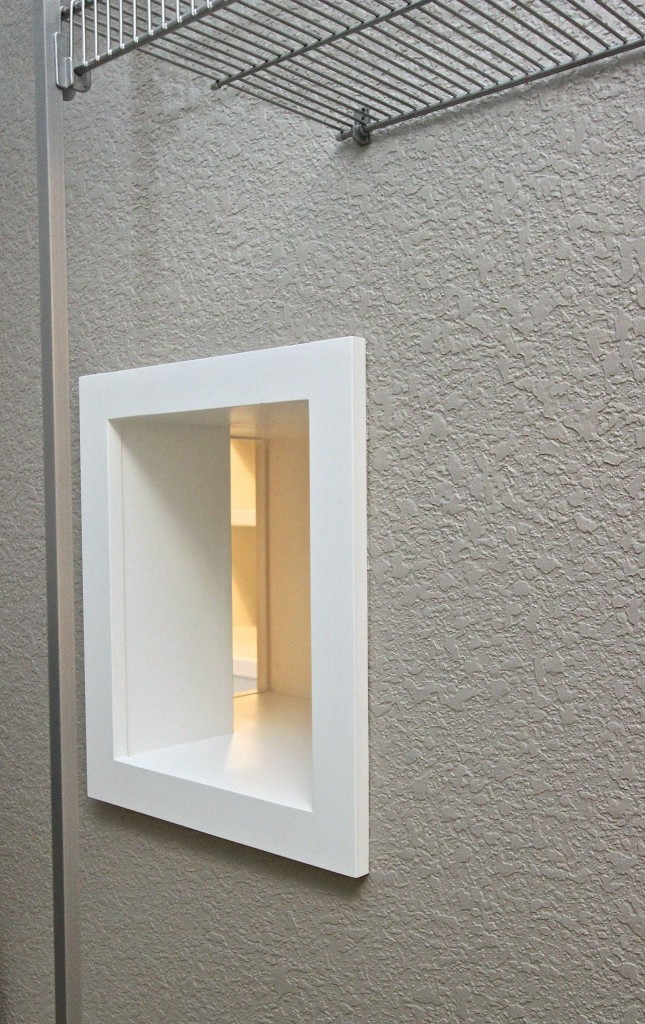 The stairway up to the loft space…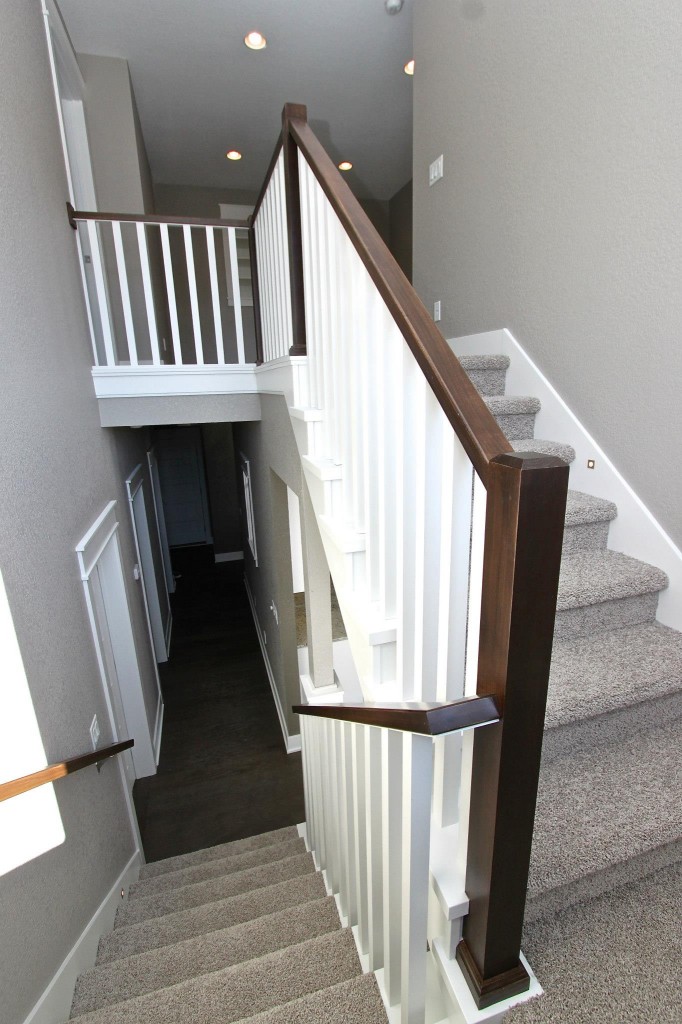 We would like to make this spot (eventually) a kid media/homework area.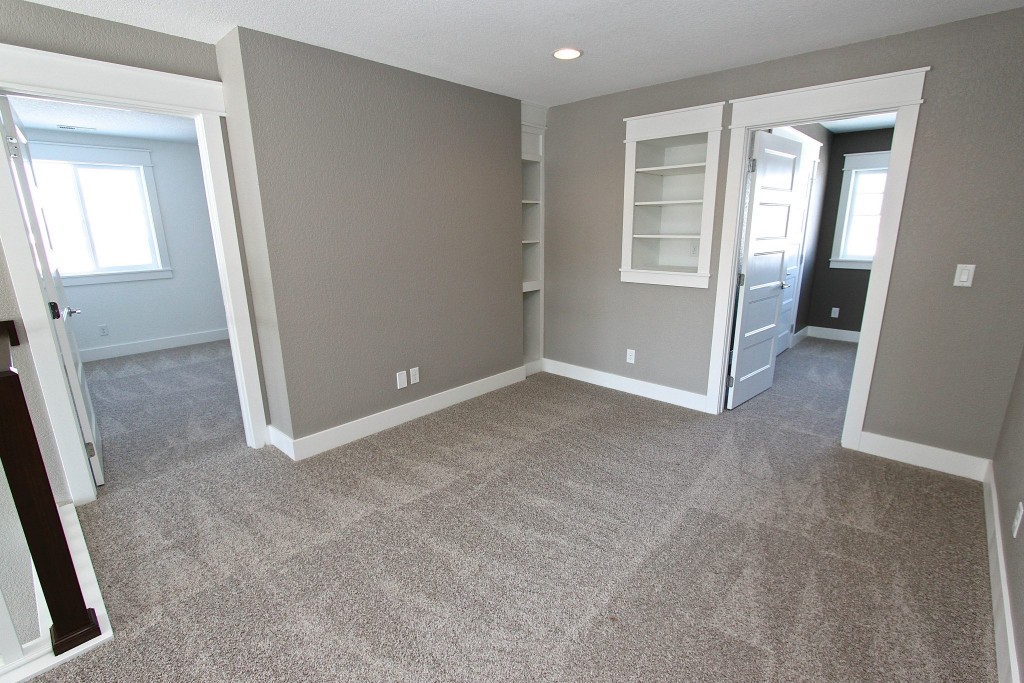 Crew's room…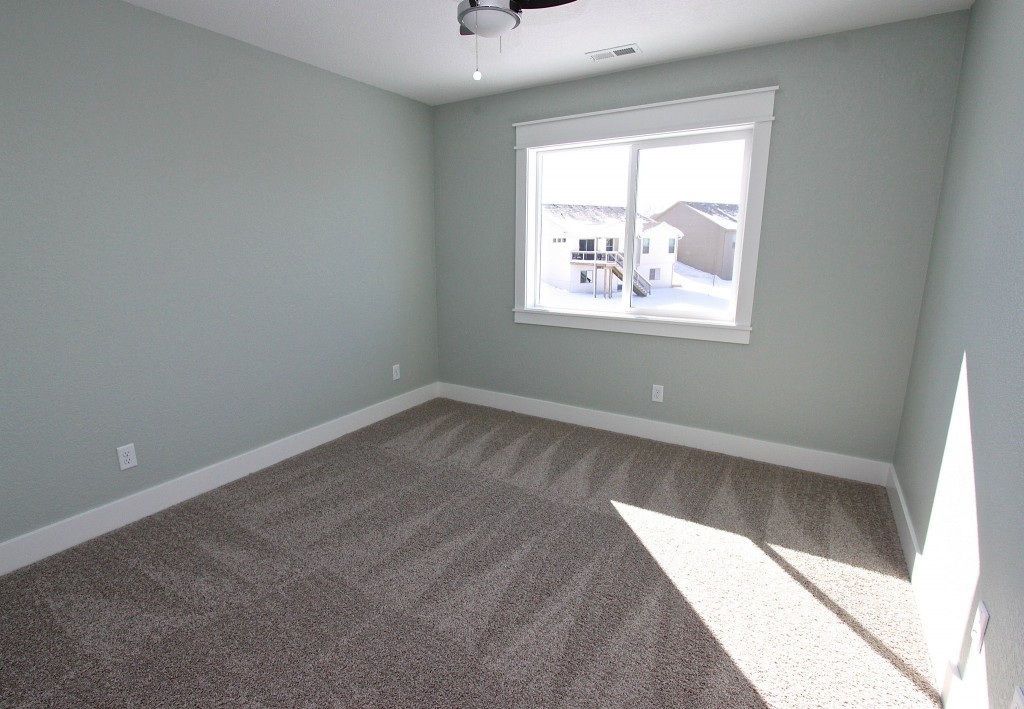 Page's office…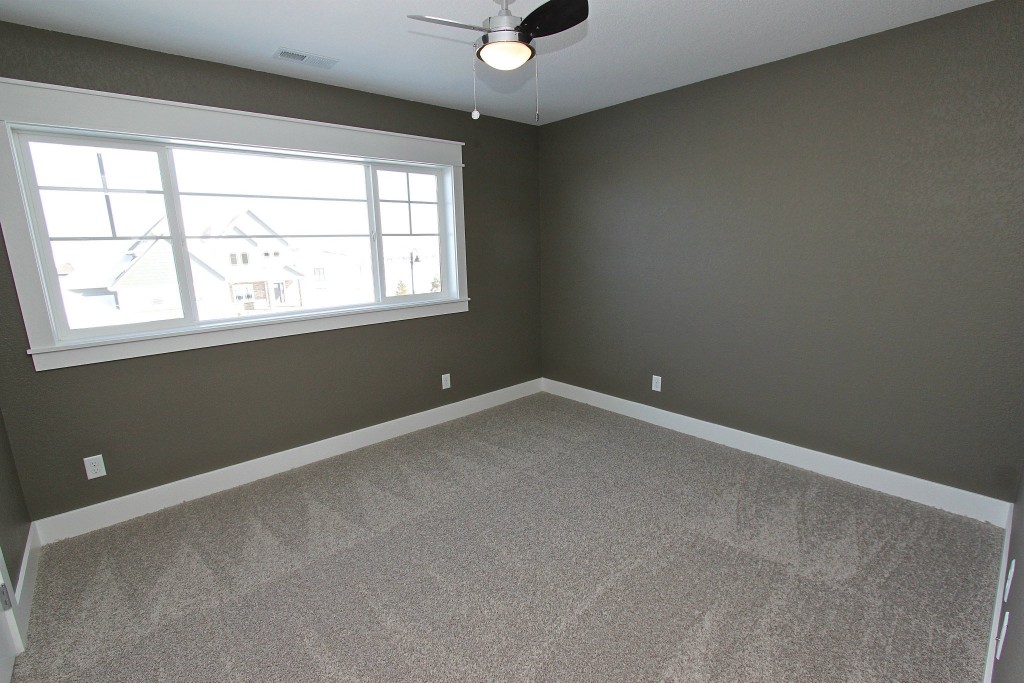 The guest room….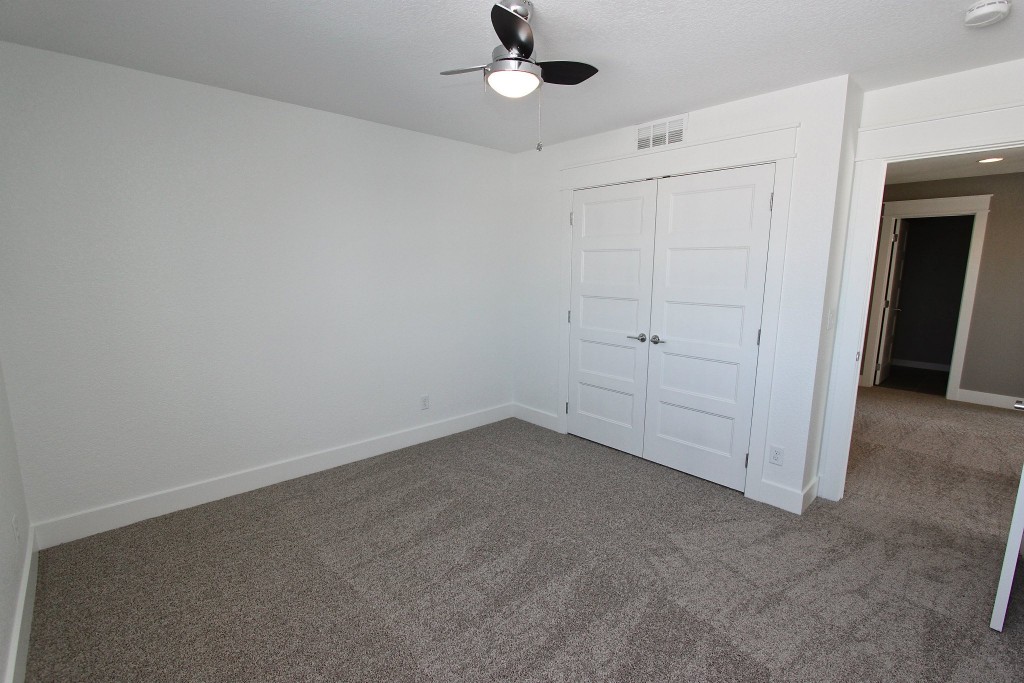 And the upstairs full bath.
That's all for now — more soon!!