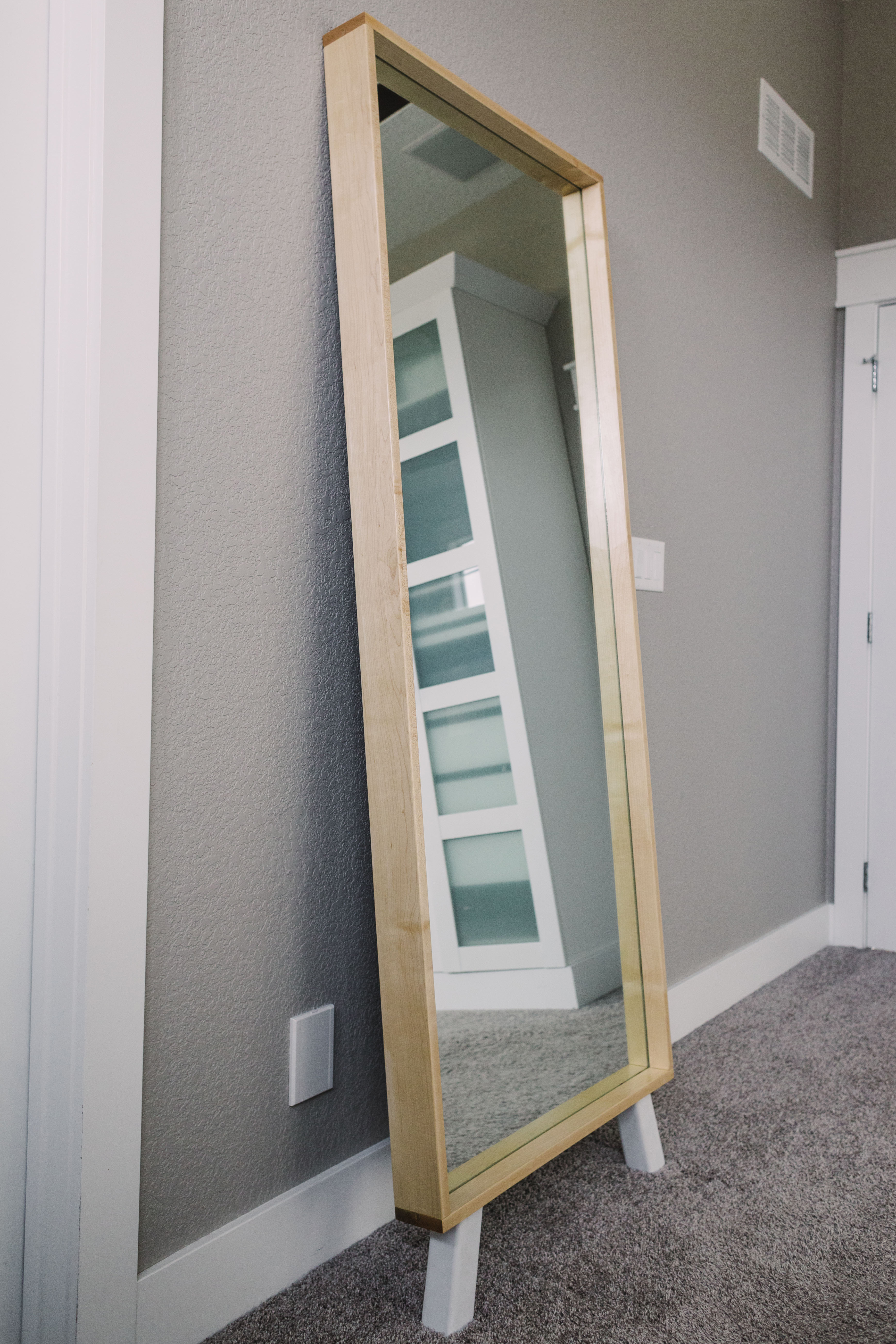 Excuse any gushing that follows (mirror or man related!) but I had no idea how handy the guy I married ten years ago would turn out to be — and more recently, he's evolved from handy to downright artist.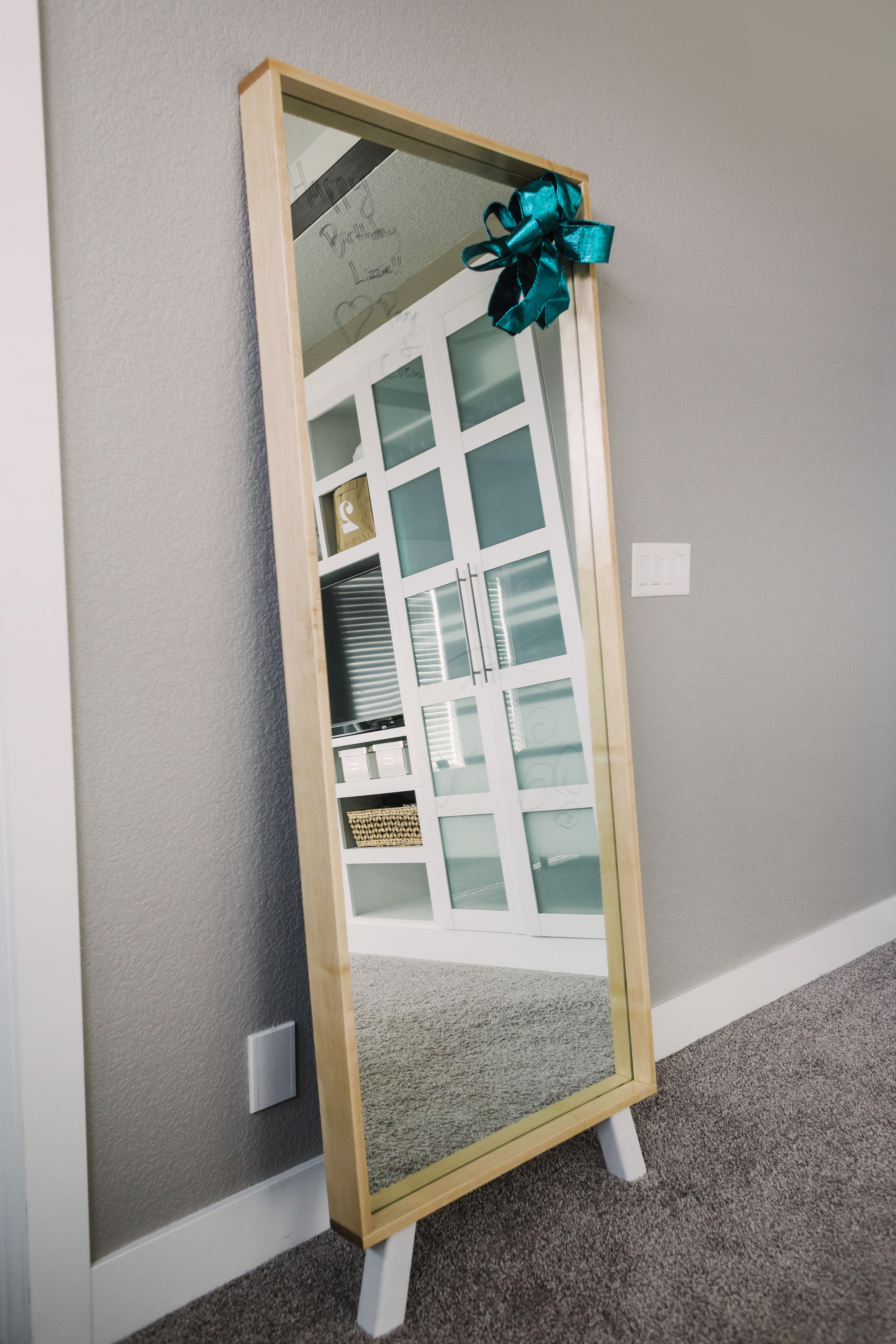 I mentioned to Page before the holidays that while we were making a few little decor updates in our master, I would love to get rid of the awkward jewelry armoire that stood right inside our bedroom door, and swap it for something more low-profile in the floor space — specifically, a giant floor length mirror.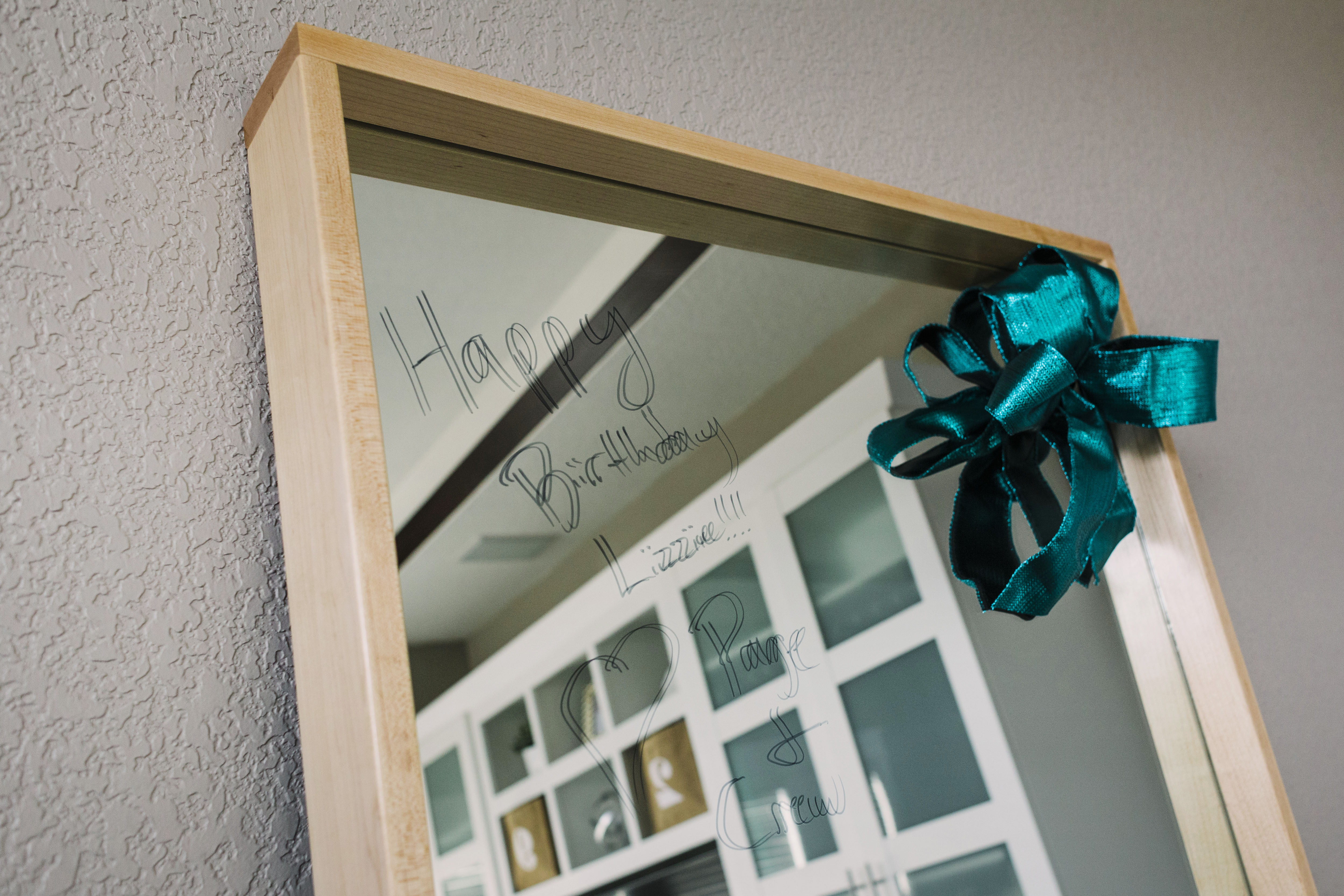 I had pinned a few inspiration mirrors (West Elm and others), but nothing was quite right. I knew I wanted the clean modern lines, but not too minimal — I still wanted some "chunkiness" and it needed to be large in scale with our high ceilings and not be totally dwarfed by the extra-tall wardrobes on the opposite wall.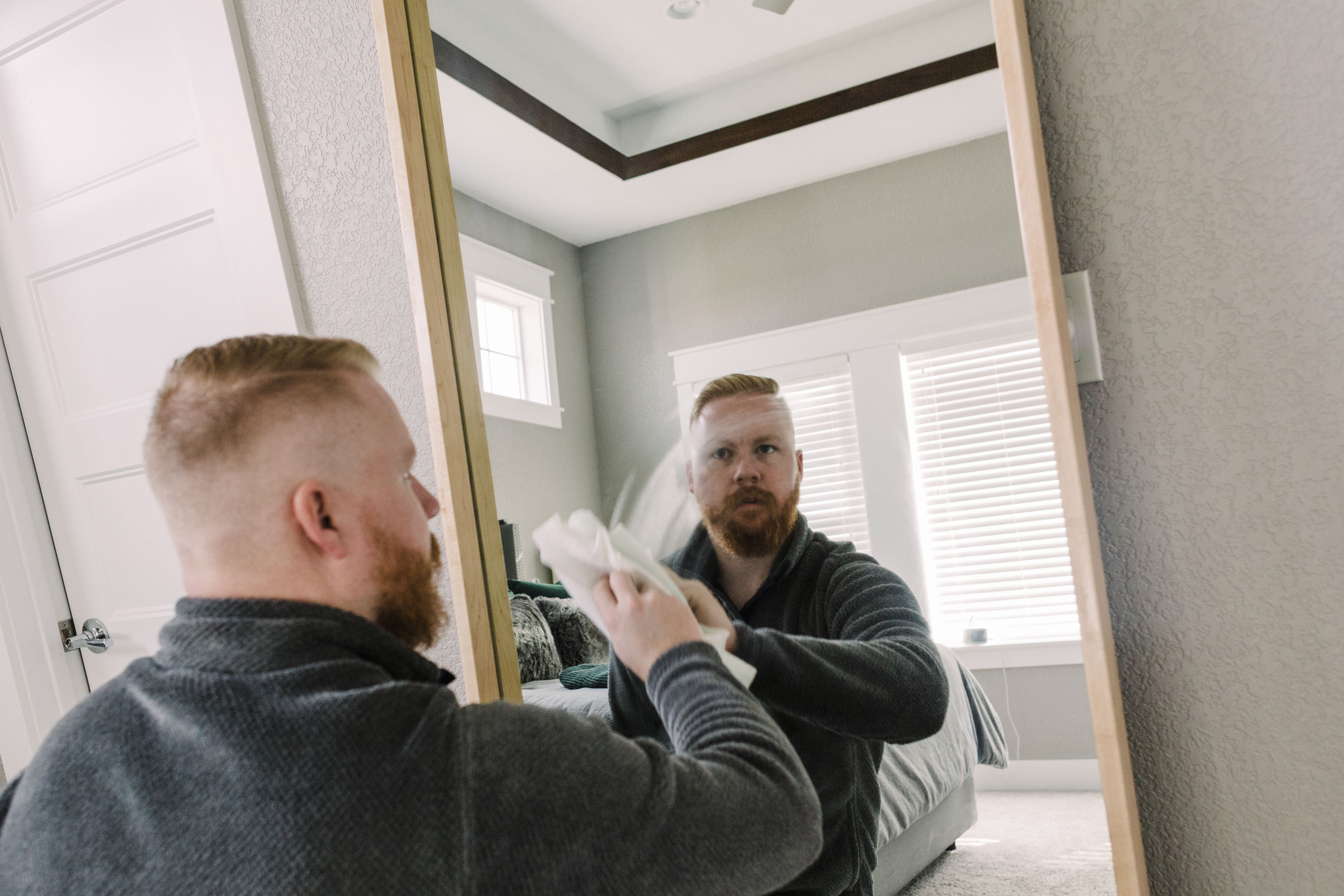 This guy can read me like a book. He took my inspo pins, and concocted a design all his own. He even chose the wood — maple — to tie in some of the lighter tones I've been using in this room in the form of baskets and jute bins.
I didn't know or see ANYTHING until it was 95% done!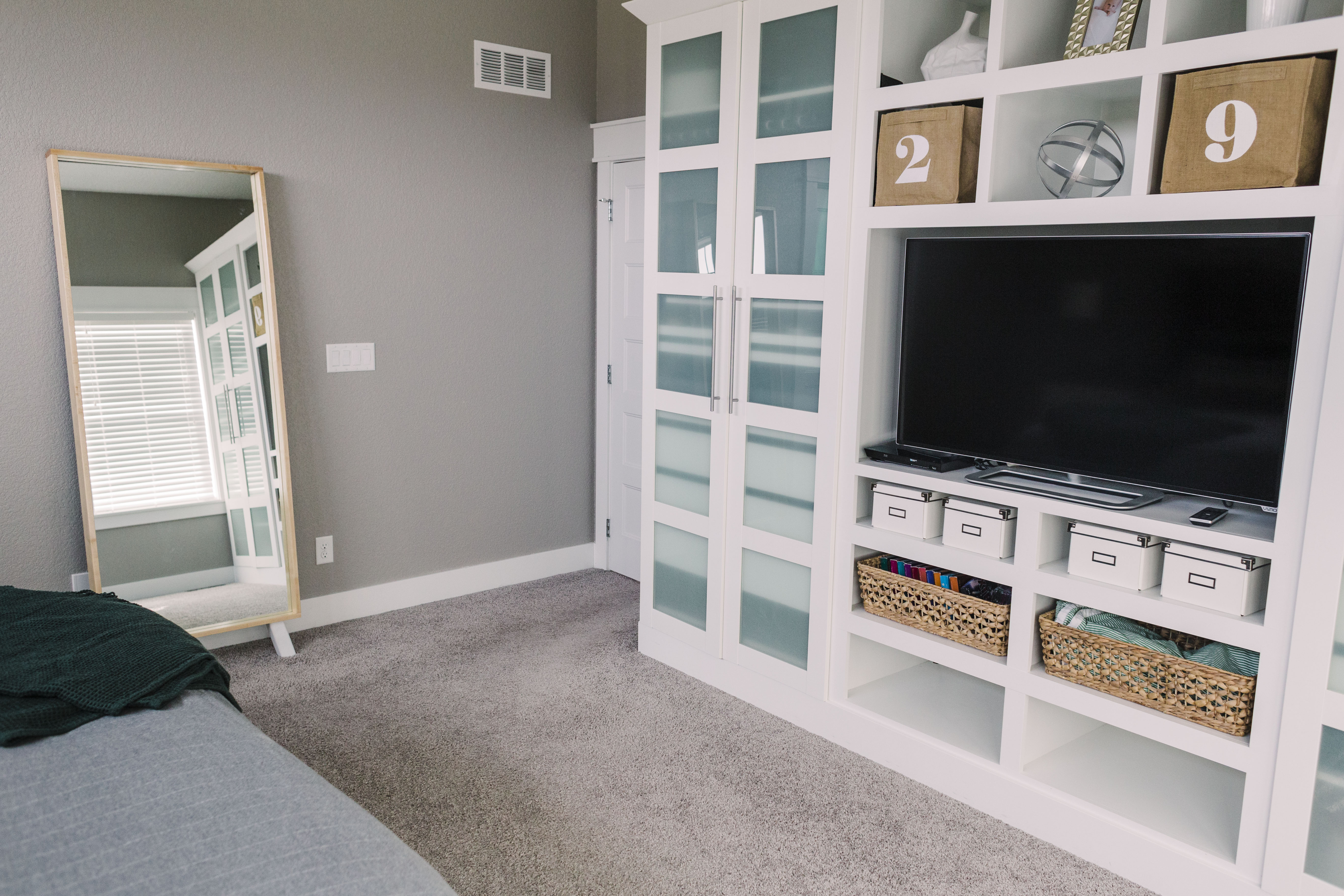 I'm in love with the legs on this mirror and I would have never come up with these on my own. I wouldn't have necessarily thought to add legs, period, and I certainly wouldn't have thought outside the box to angle them the way he did. They remind me a bit of an art easel, and I love that they're the only white element, tying it all back into our trim and doors and wardrobes.
(For the handy ones interested, they are 2.25" square legs made from three pieces of wood laminated together. He routed them with a roundover bit to then cut them at 15 degree angles at both ends.)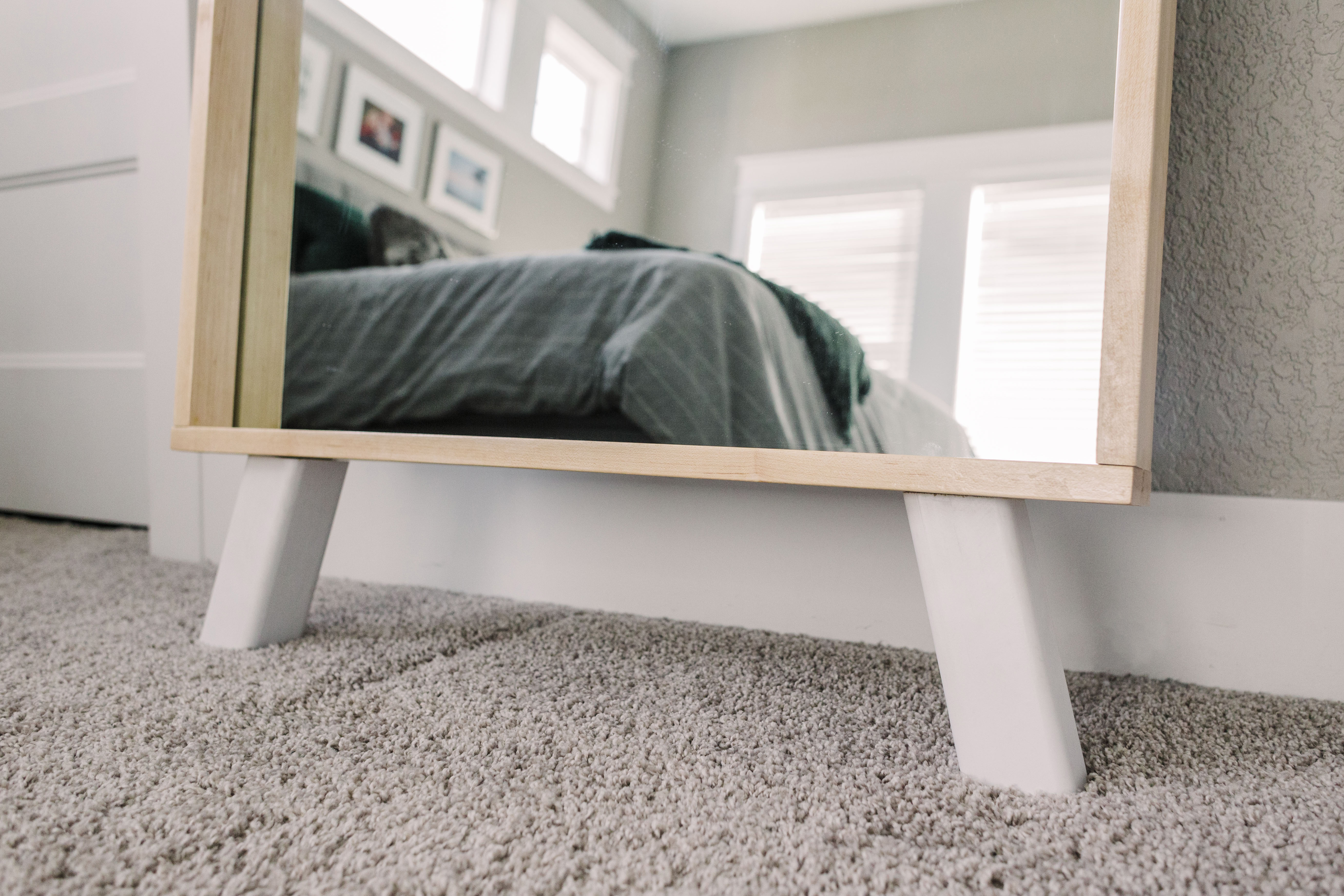 Because you truly do see the mirror from the side first walking into our room, I love the chunky profile he gave to it. The glass sits halfway back in the frame, so from the front it doesn't feel as deep, making the side that much more "wow" factor.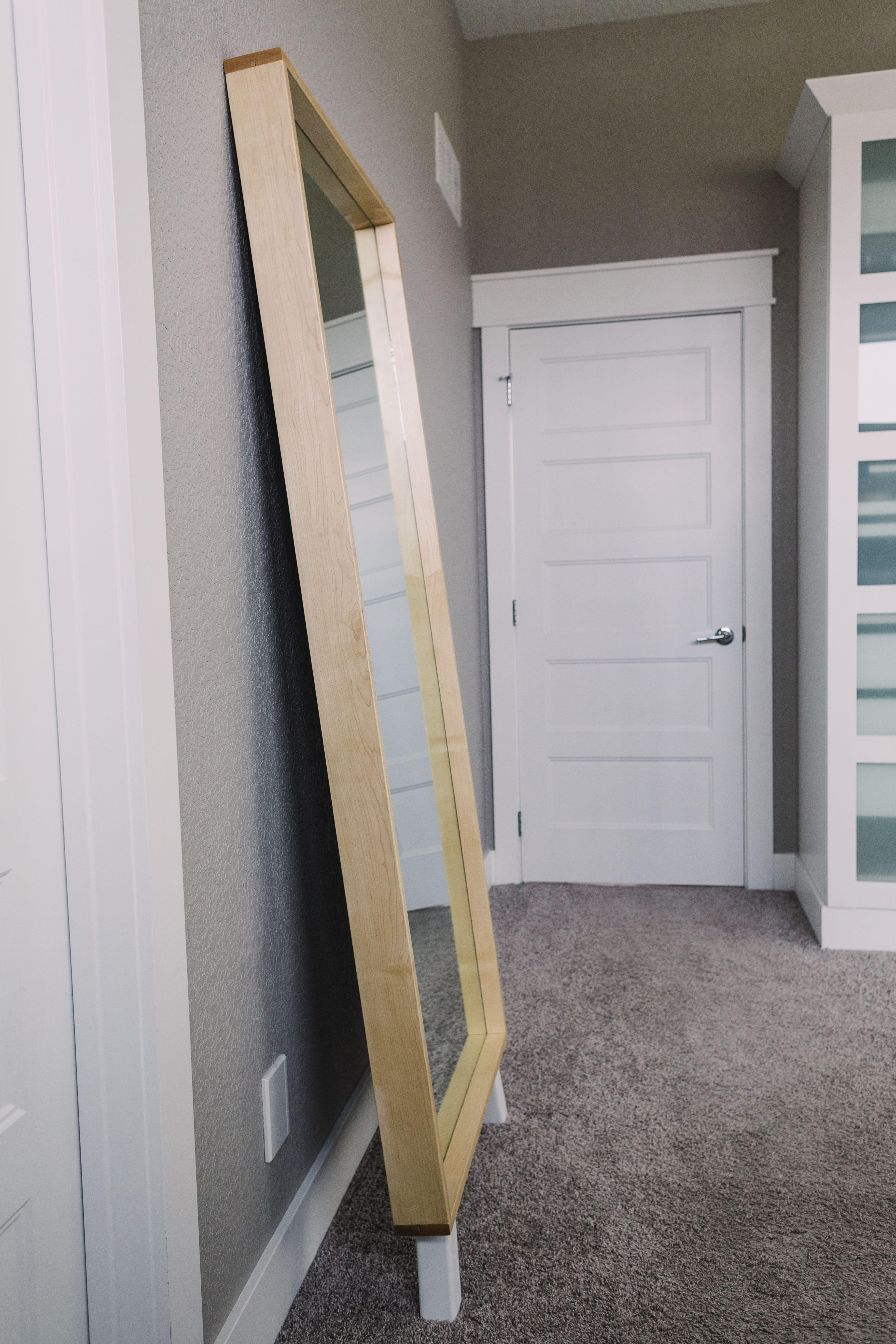 Even with its simple lines, the details are still there. To fit the mirror inside, Page routed a groove inside each side, then added the little square filler notch in a contrasting piece of oak to plug the routed grooves so they wouldn't show from the outside.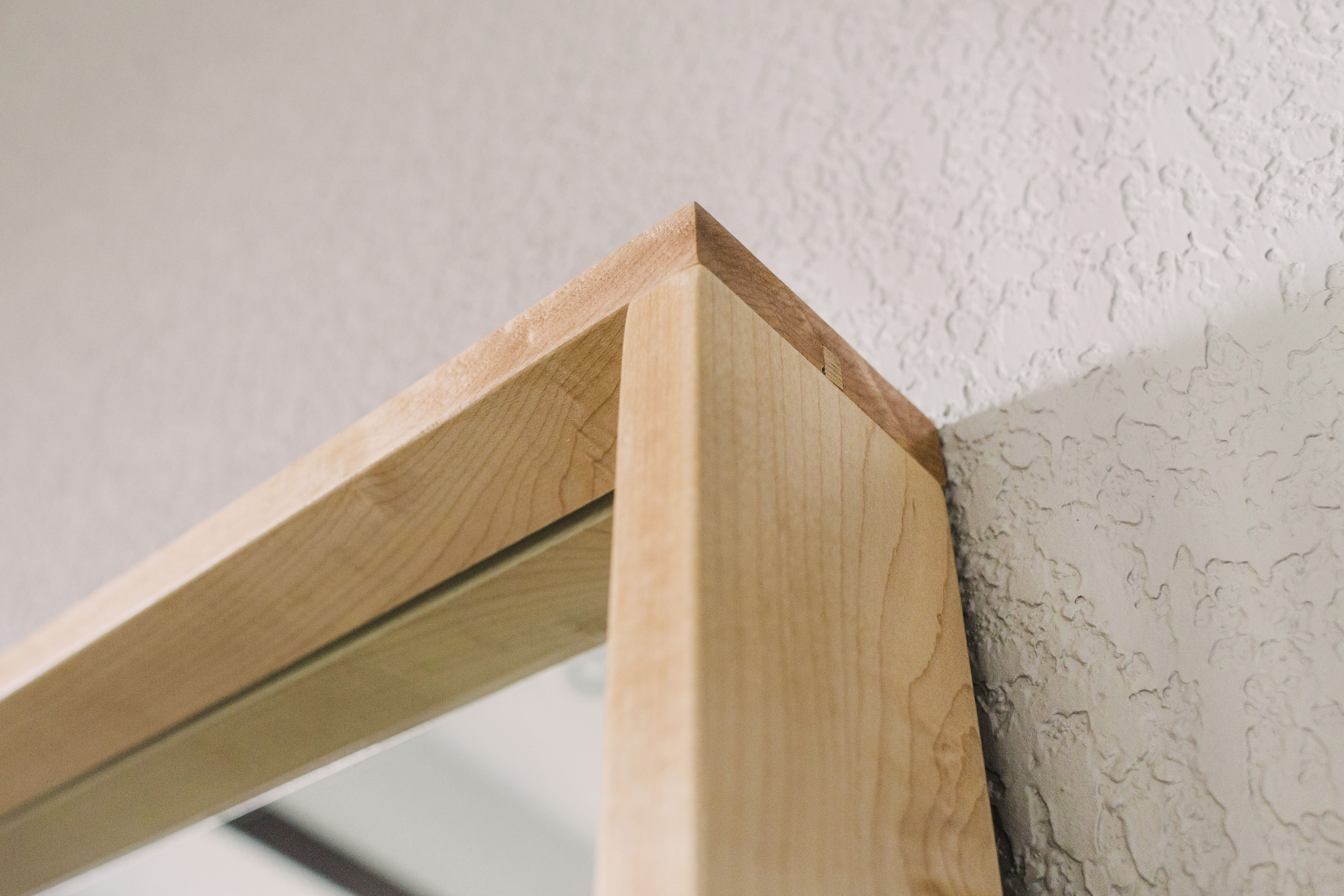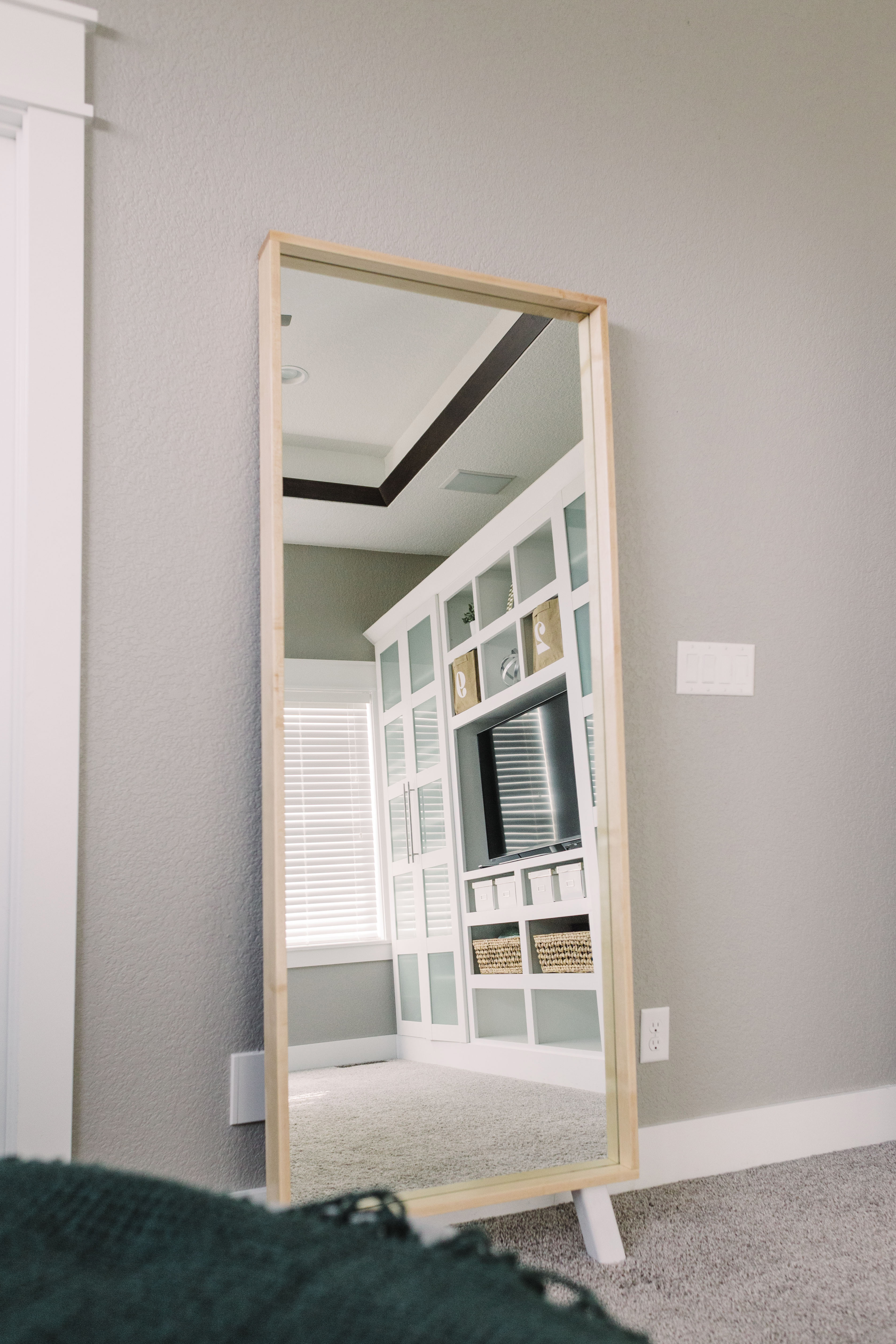 Love. Love. Love. Happy birthday to me! (And yes, the builder and his faithful project manager both "signed" it for me!)