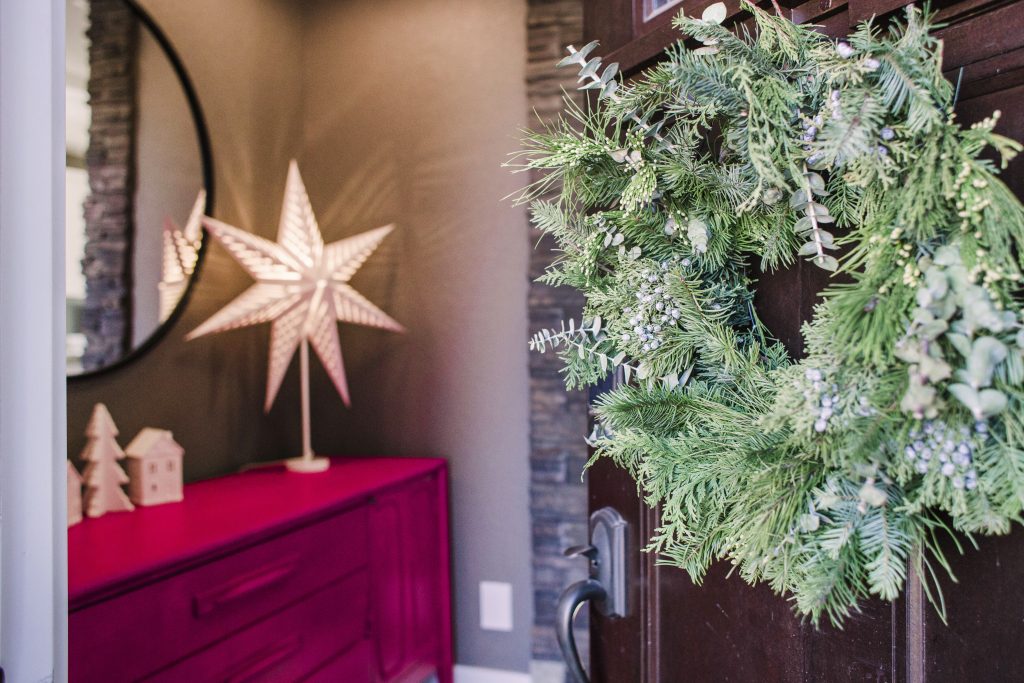 Welcome to our *home for the holidays*!
We have yet to get any snow, so there isn't much to share outside (we did the same outdoor lights and potted trees flanking the front door as last year). It IS cold here, though, so come on inside!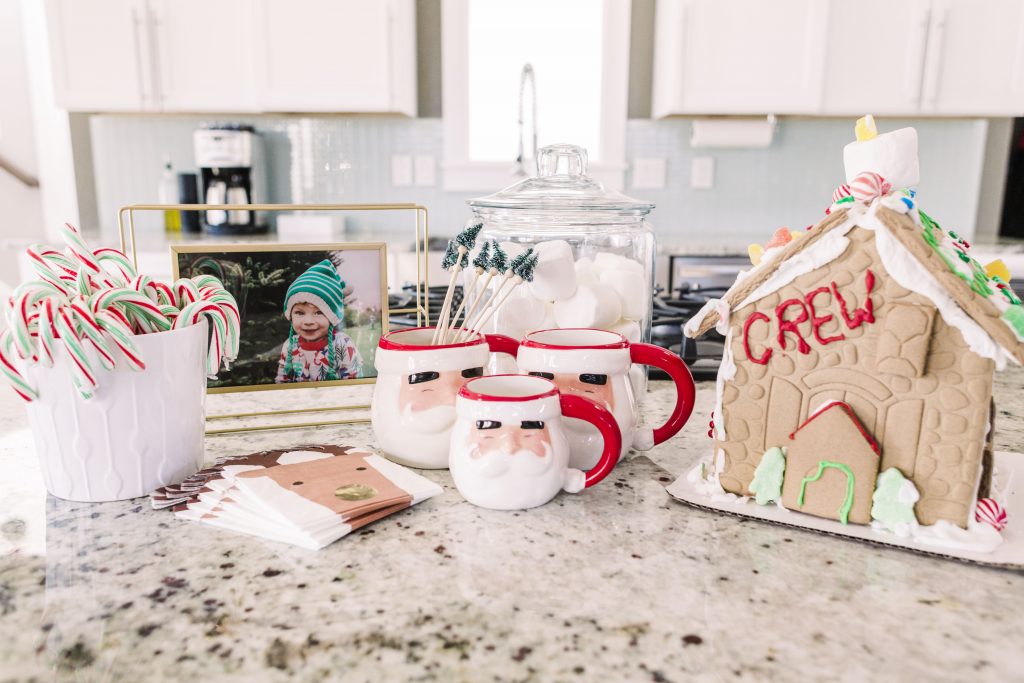 We kept it simple in the kitchen this year — a little hot cocoa station, and a gingerbread house that is already mysteriously missing most of its candy…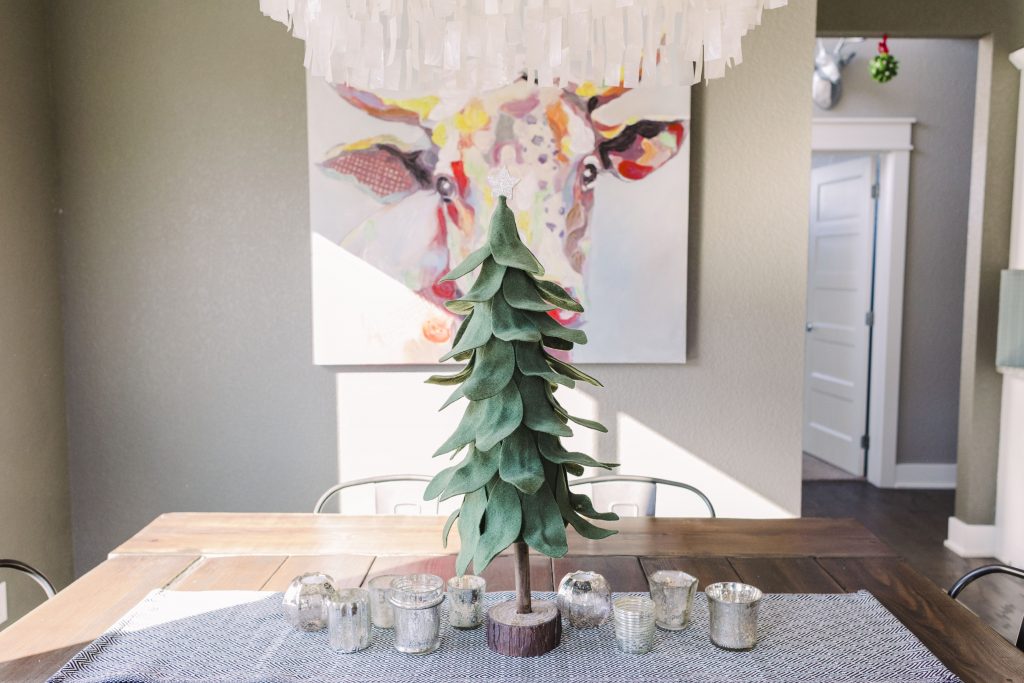 …and our little felt tree and lots of mercury glass on the table. I love these all lit at night!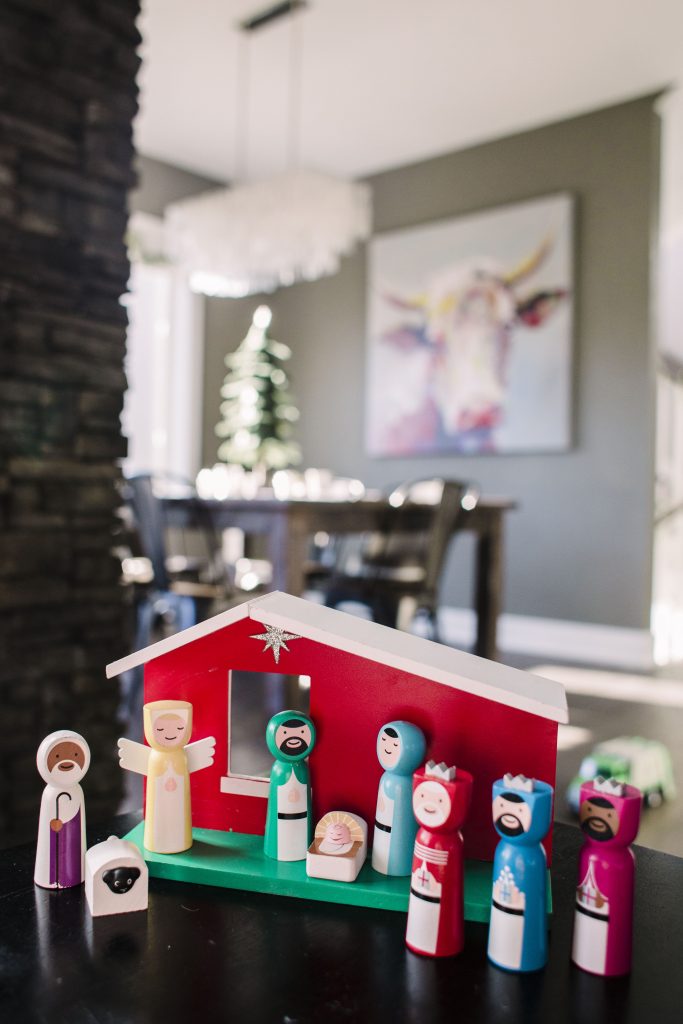 I wanted a little more color than last year when we did mostly white, black, silver, and copper. I'm a sucker for red at the holidays but didn't want traditional green, so I pulled in pieces with a more blue-green hue that feels a little bit vintage.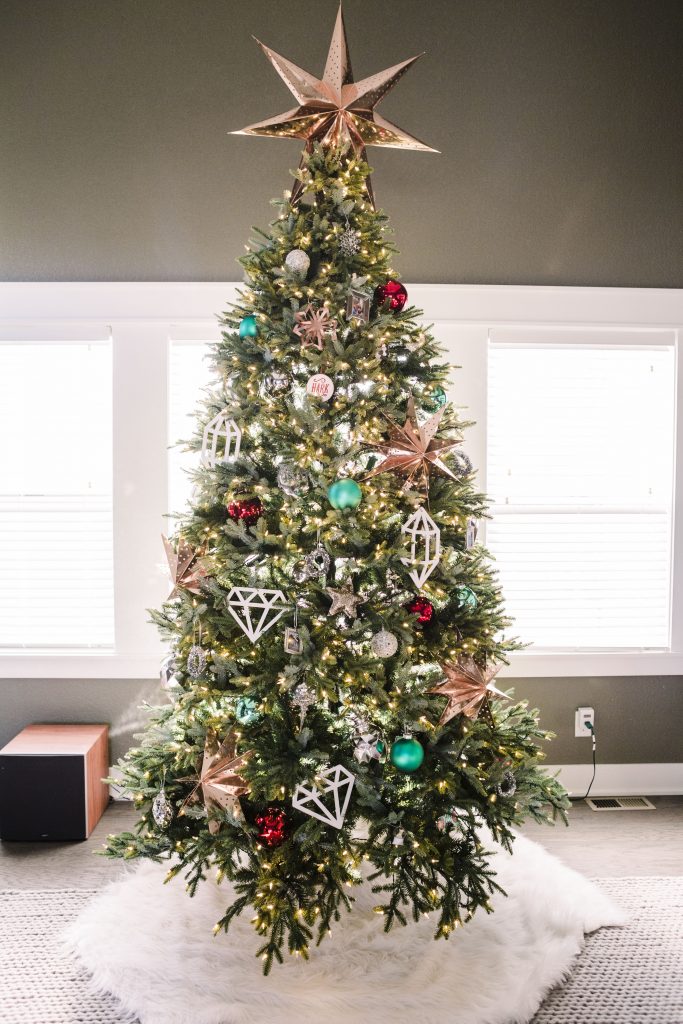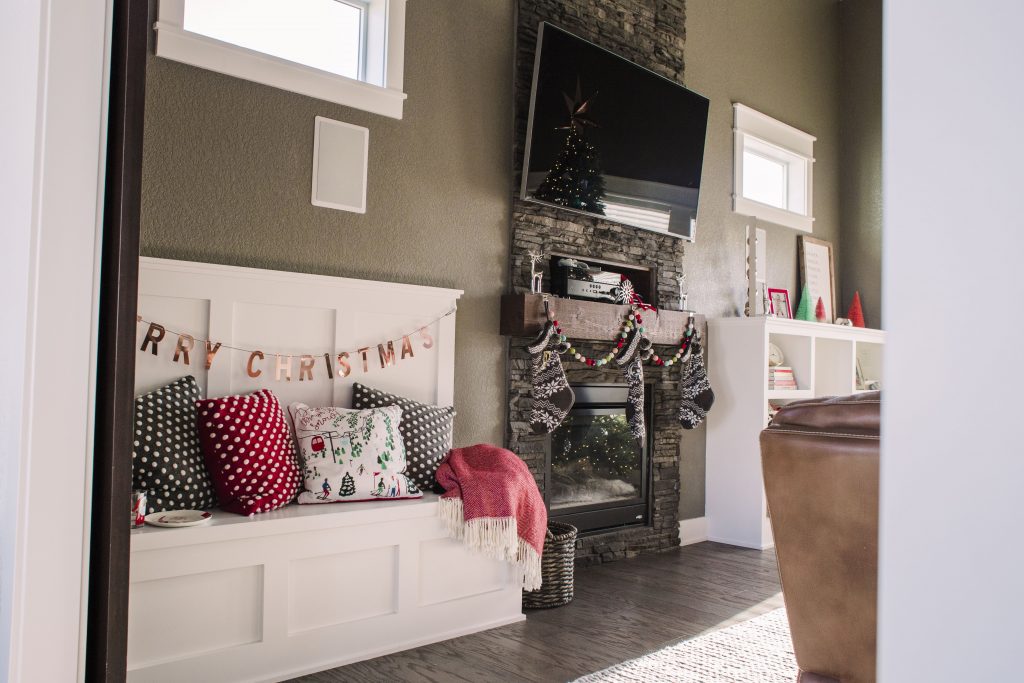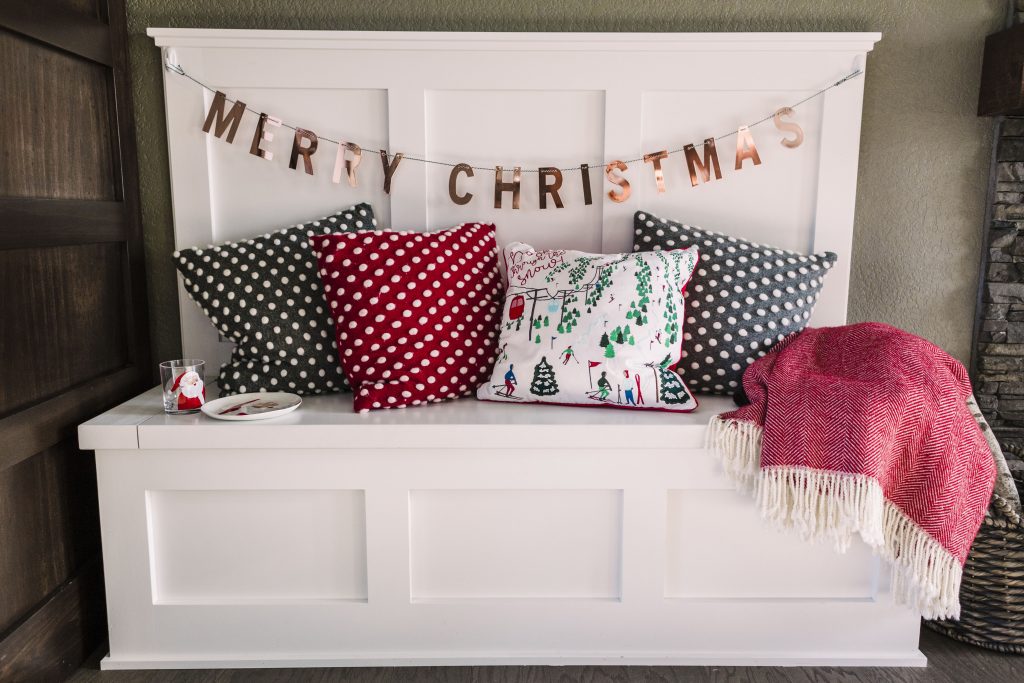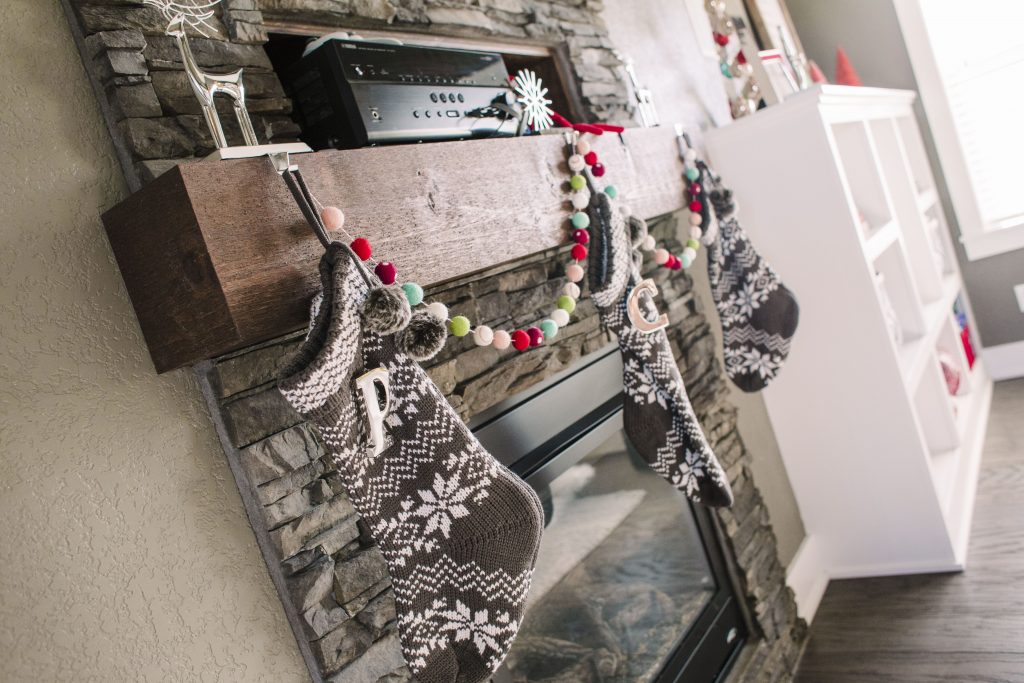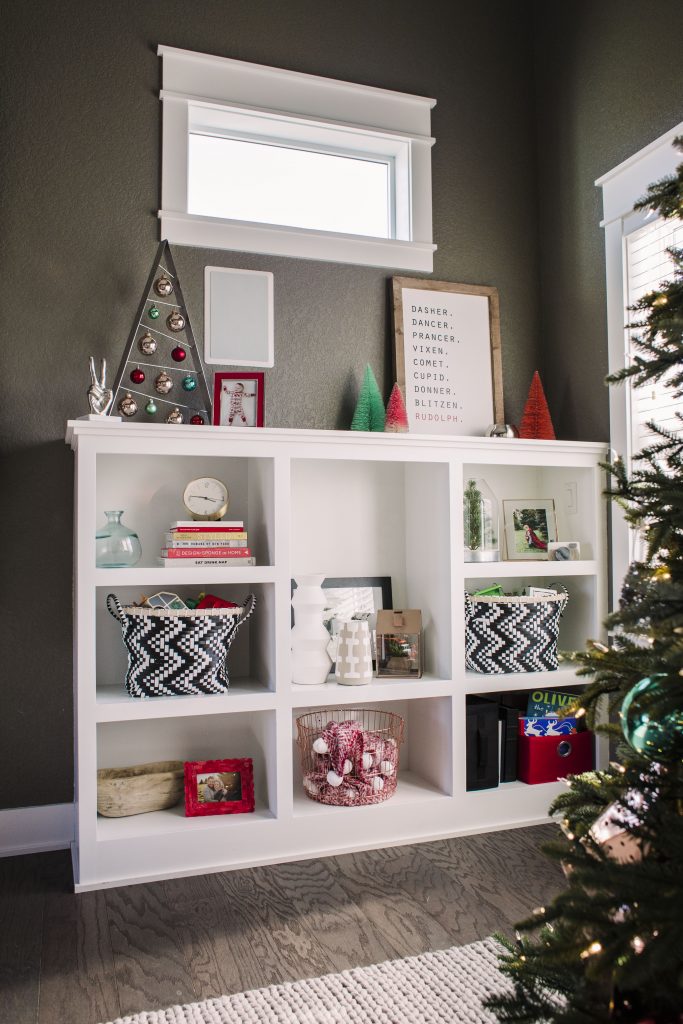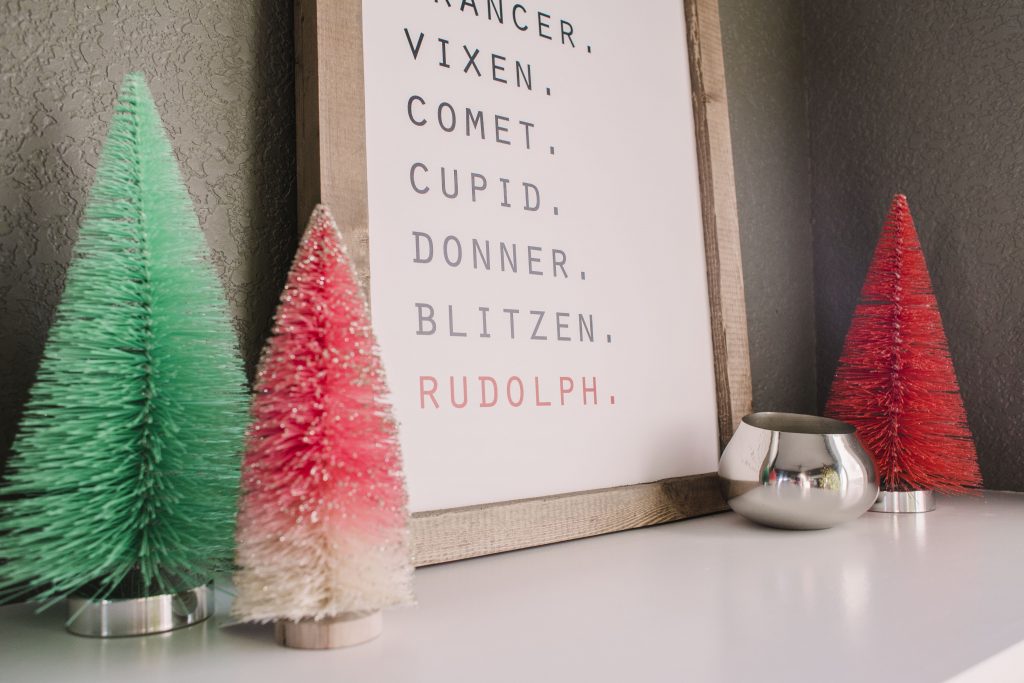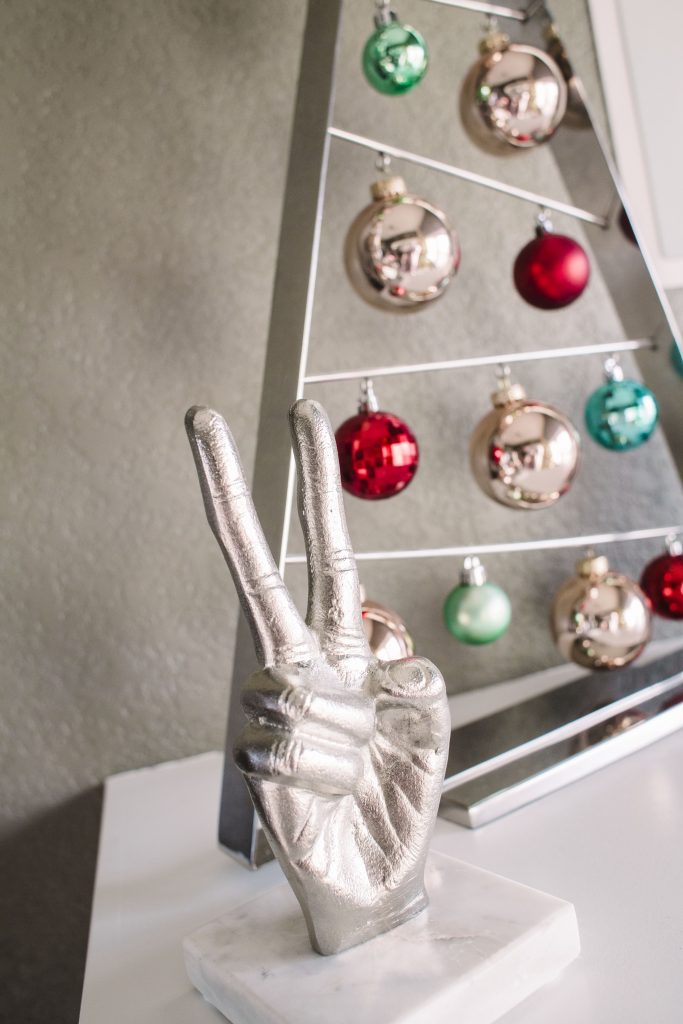 In the flex room, I didn't feel like I had to do much, since our emerald green sofa steals focus anyway. I did add a trio of collapsible tinsel trees I've had for years (love when decorating takes under a minute!), added a snowflake tray with a favorite read and heirloom snowglobe that a certain someone is OBSESSED with. #pleasebecareful #itsnotawreckingball #twohands!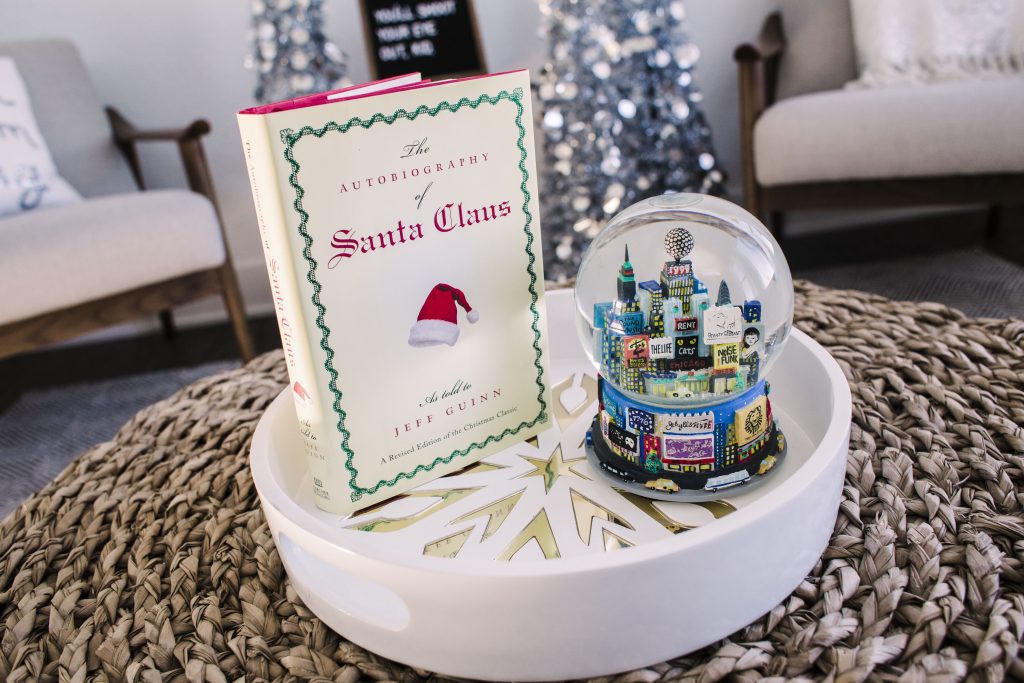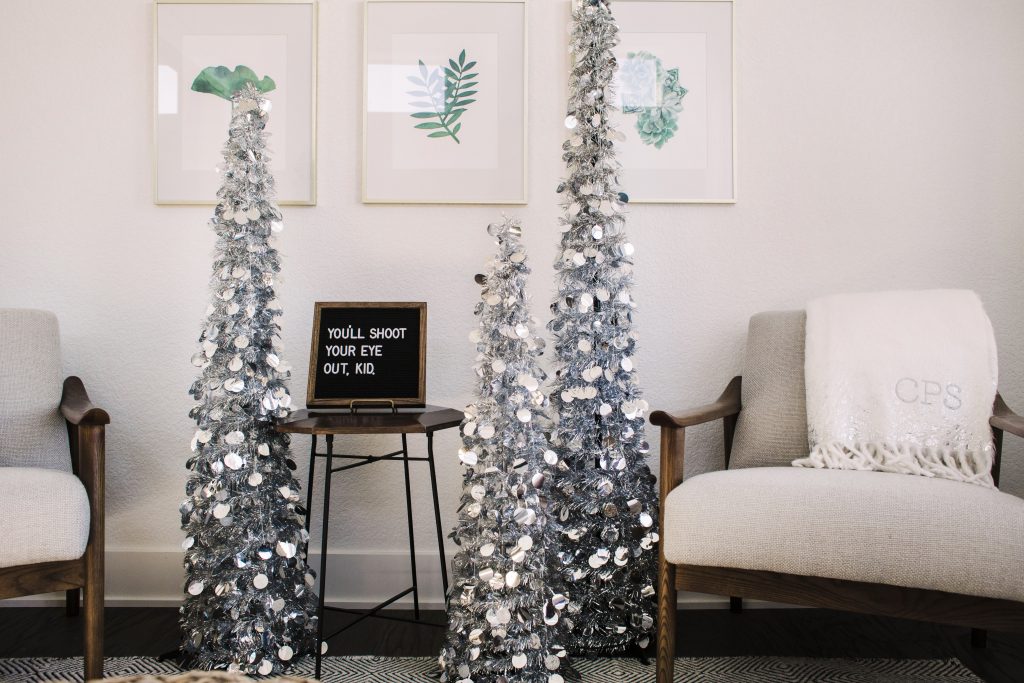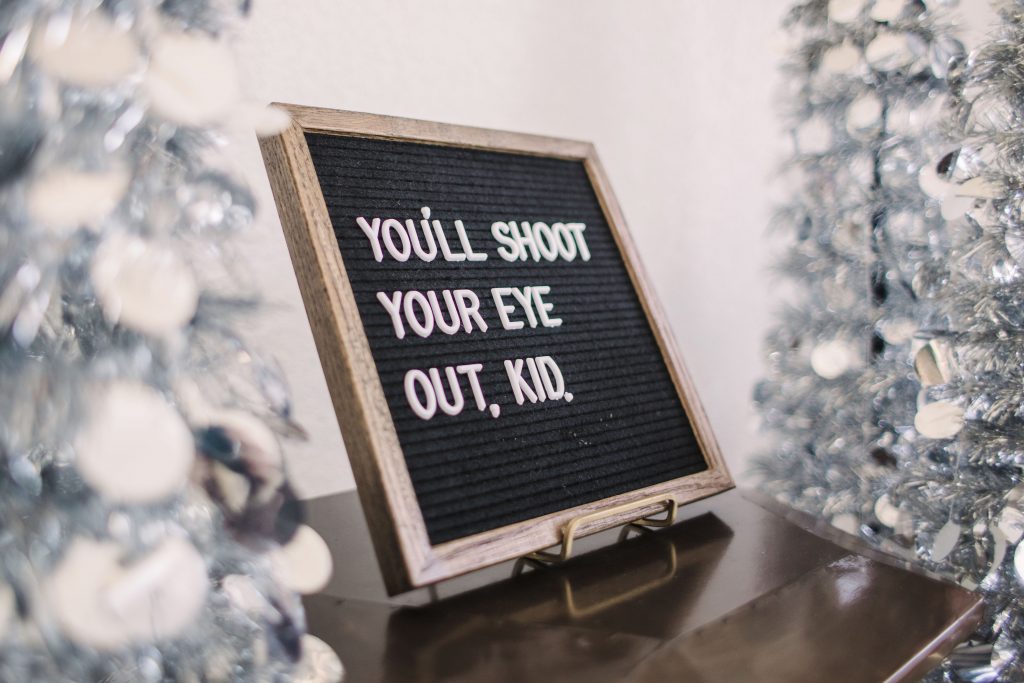 A separate post on our master is in the works, but for the colder months, I added some cozier textiles. I don't decorate holiday per se in our room, but I like to change it up with the seasons, since it's visible off our main floor and is actually seen by visitors from time to time.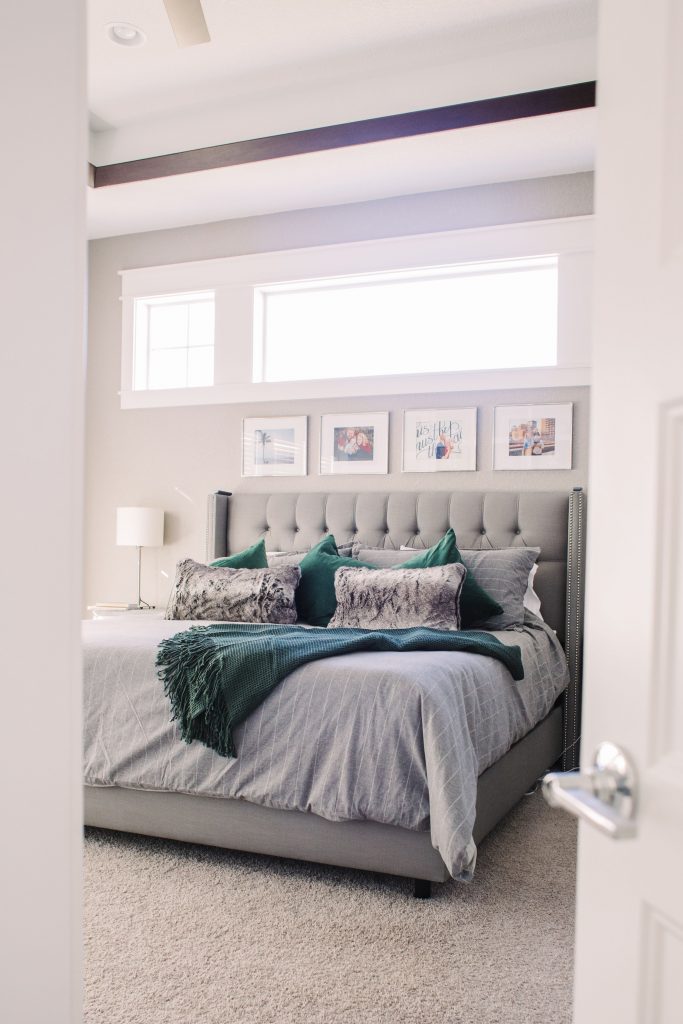 Pass under the mistletoe (muah!) and I used some coordinating garland on the stair rails. In the past I've used a really full, prelit garland and loved the effect. But it was scratching the stained banisters to death and I just wasn't up for touchups again this year. So I went with this simplistic felt version to try something new (and softer on the finish).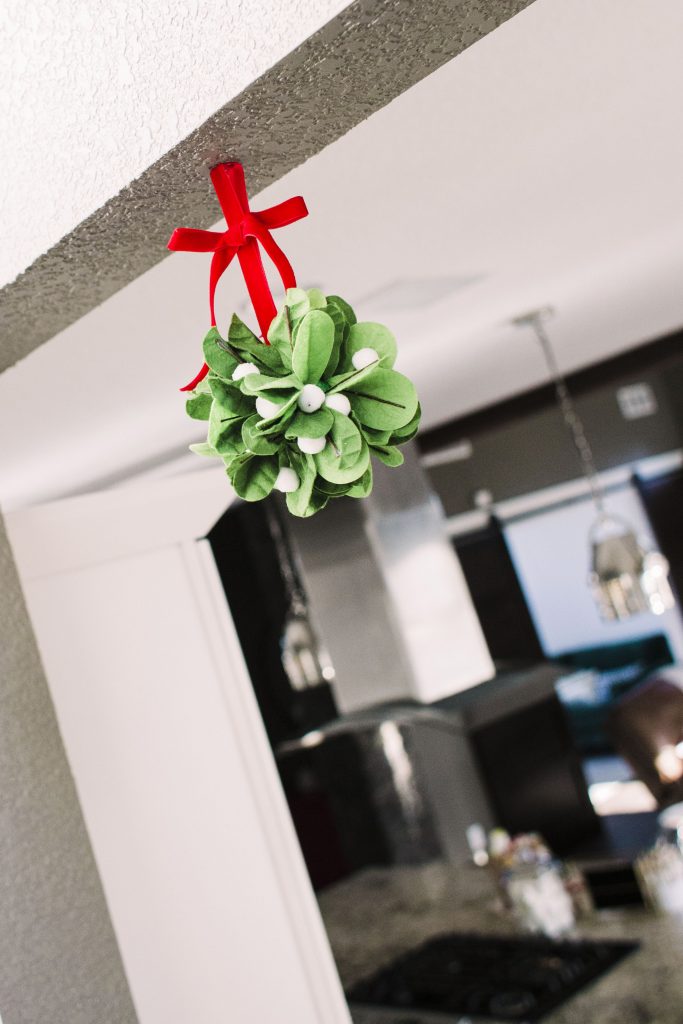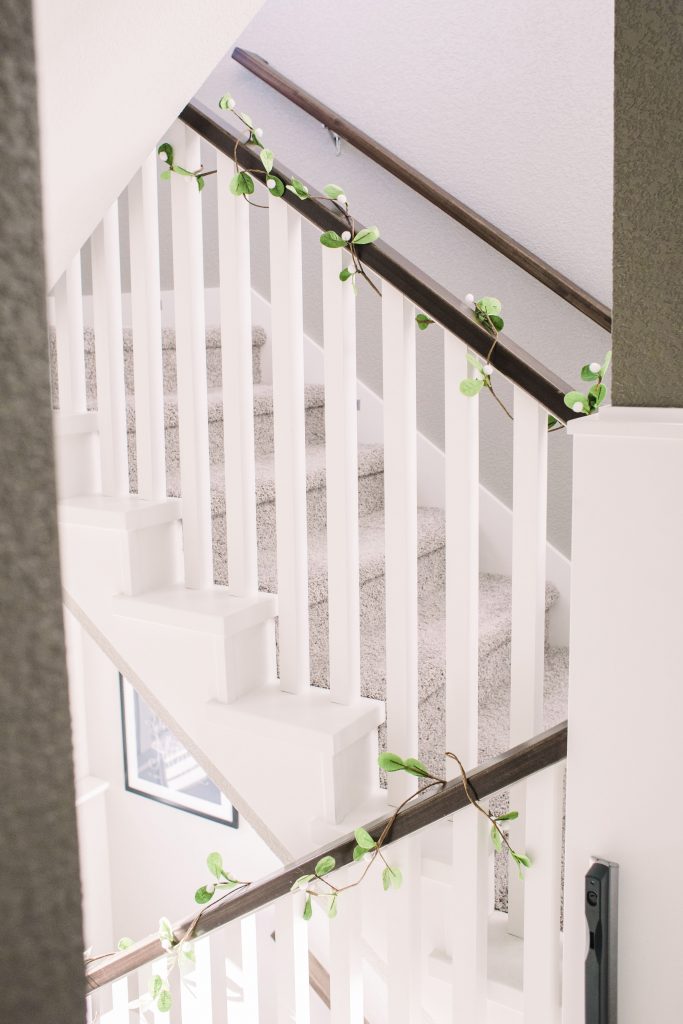 I love having a second tree upstairs on our landing that can be seen out the back windows. Plus it feels like an unexpected surprise to go upstairs and find a tree off the main level. I also love having this all-kid-stuff tree for all the fun and whimsical ornaments, and Crew loves a tree he can be "hands on" with and rearrange to his heart's content.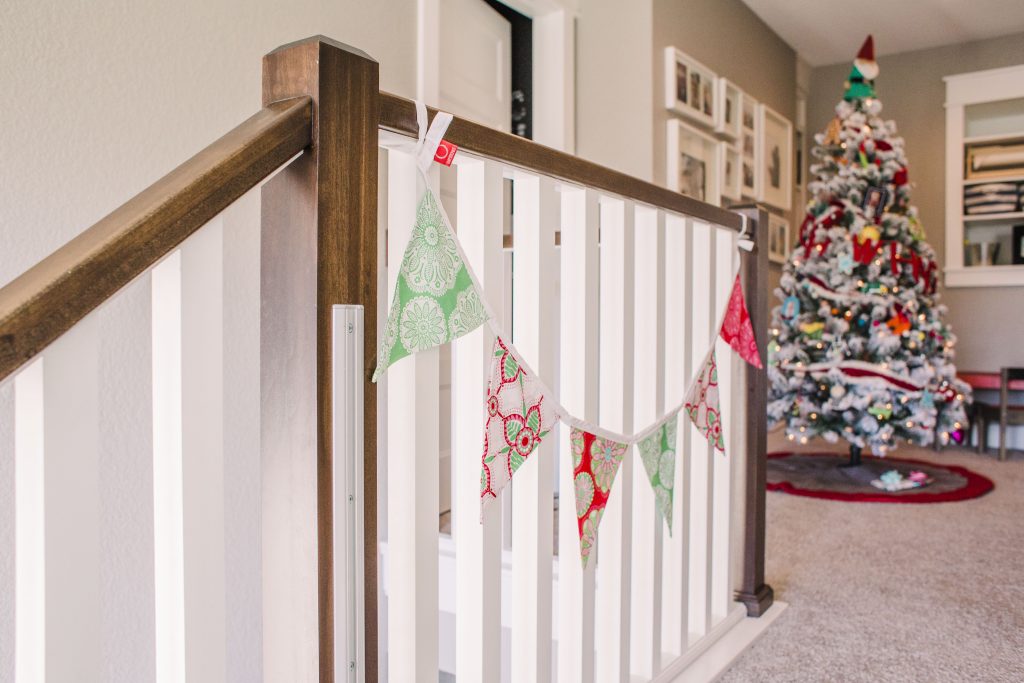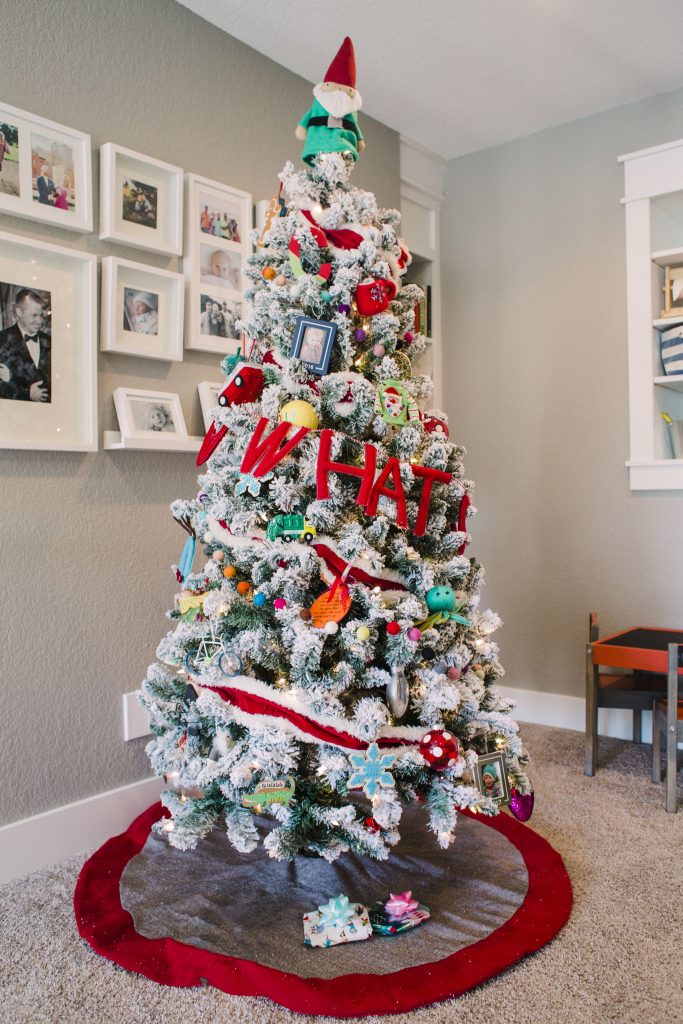 Nothing is breakable, and all of it is fun and has some little significance for us. All of the color just makes my heart happy. Would I do a flocked tree again? Not sure because it does shed, but I LOVE the snowy look.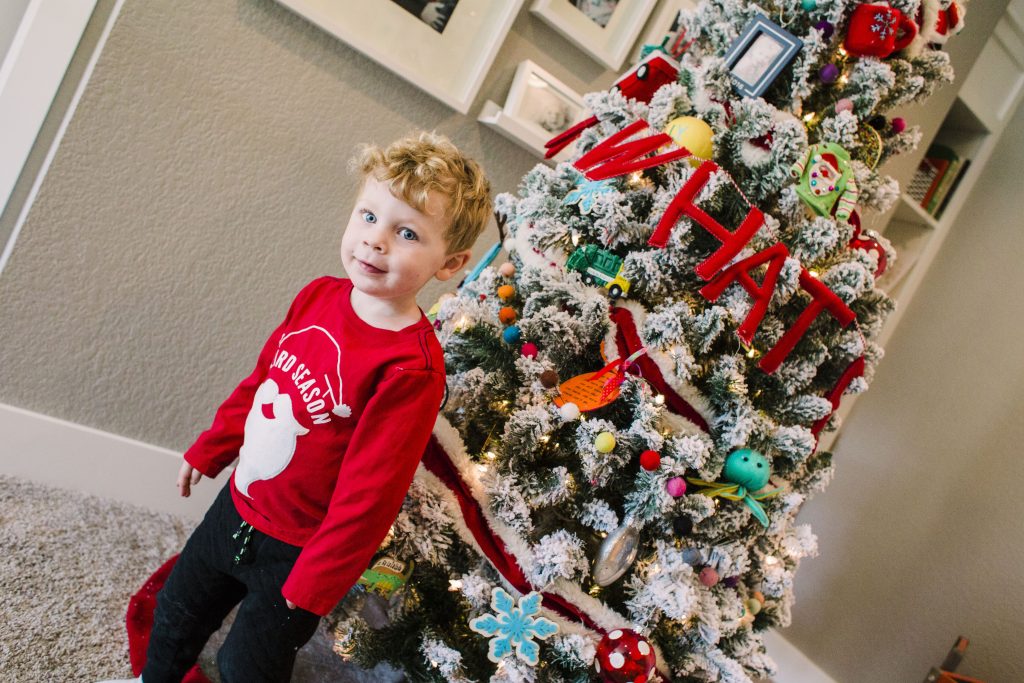 Naturally, a garbage truck parked on it this year.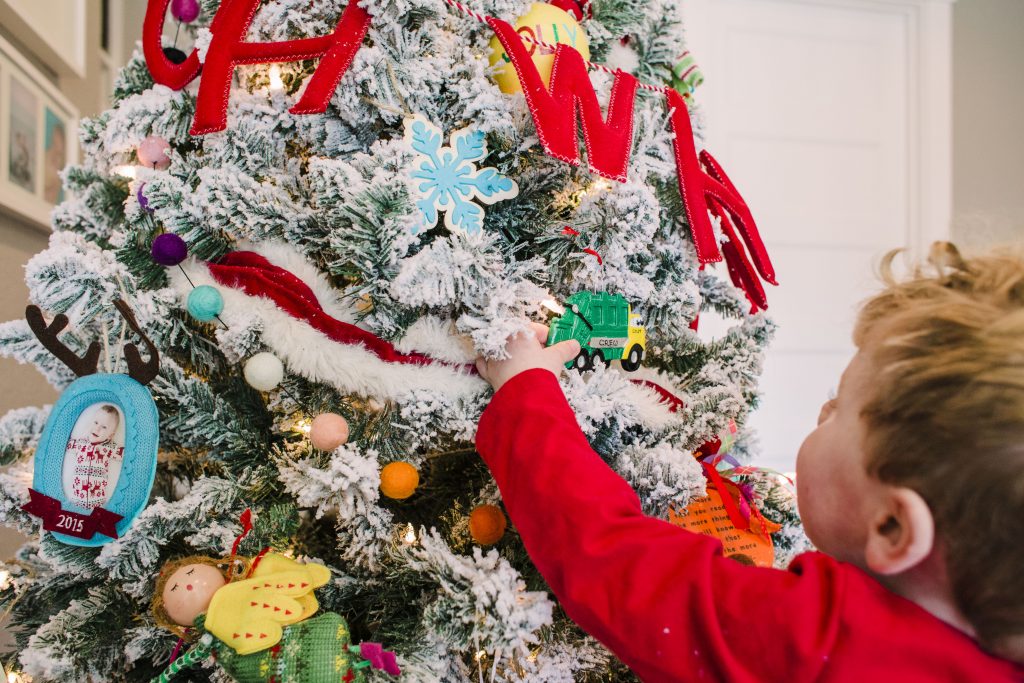 Thanks for stopping by!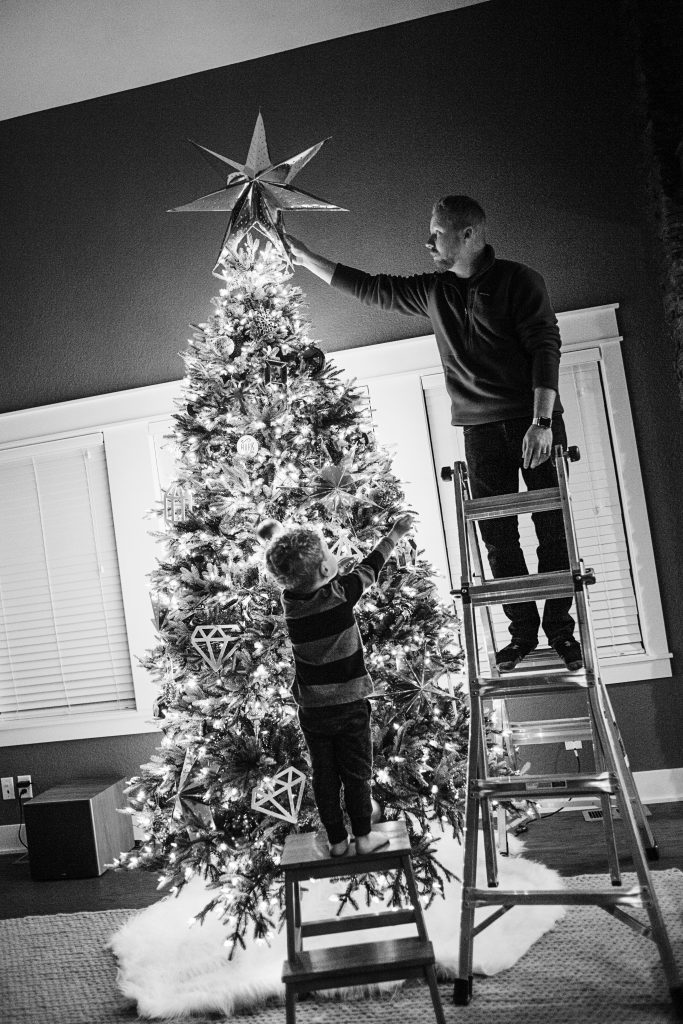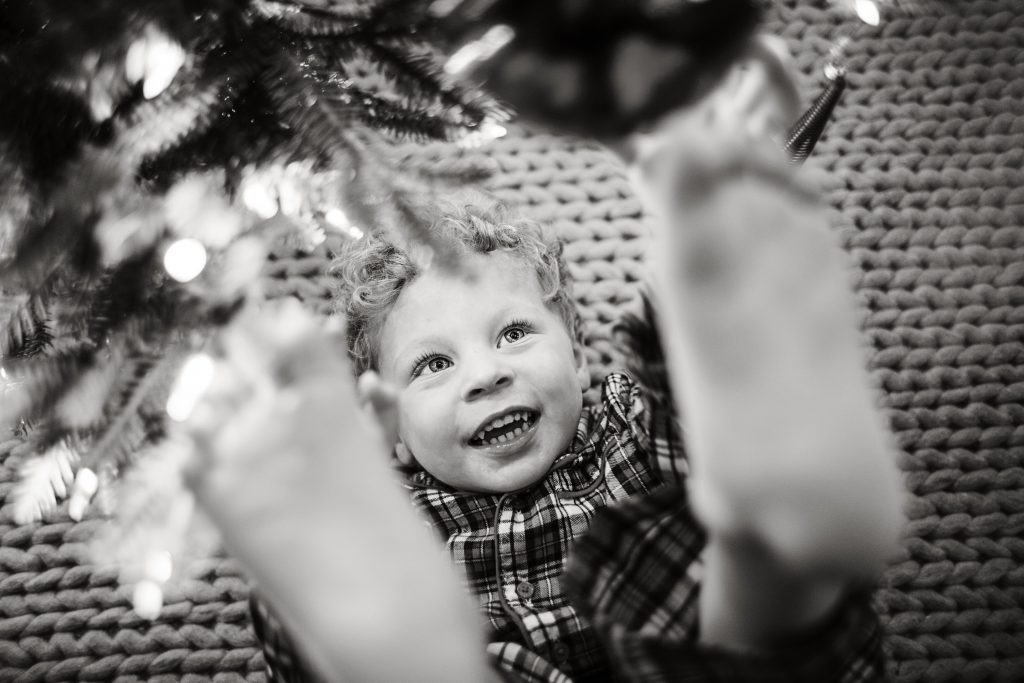 (And hey Big Guy, we're ready for you!)