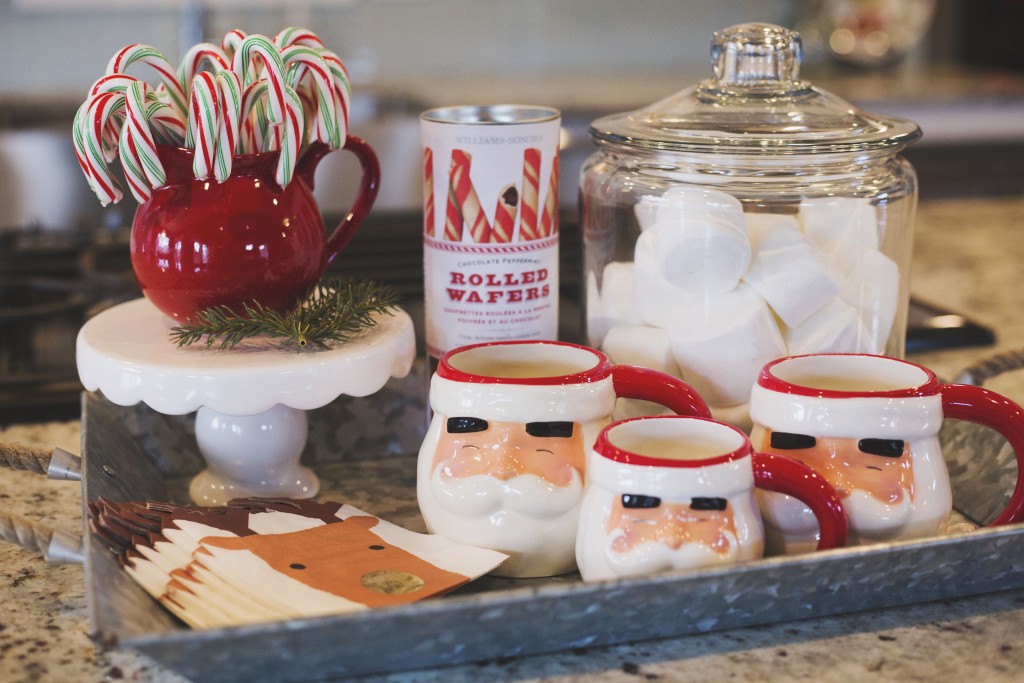 Today I wanted to document the rest of our decor for the holiday season. I have some traditions and photos and little details of things I want to share and remember as well, but I'll save that for another post. (I purposely didn't call these "3 of 4" or anything, because I never know how overly ambitious — or lazy — I may end up getting, but I'm hoping to put together at least one more post this month!)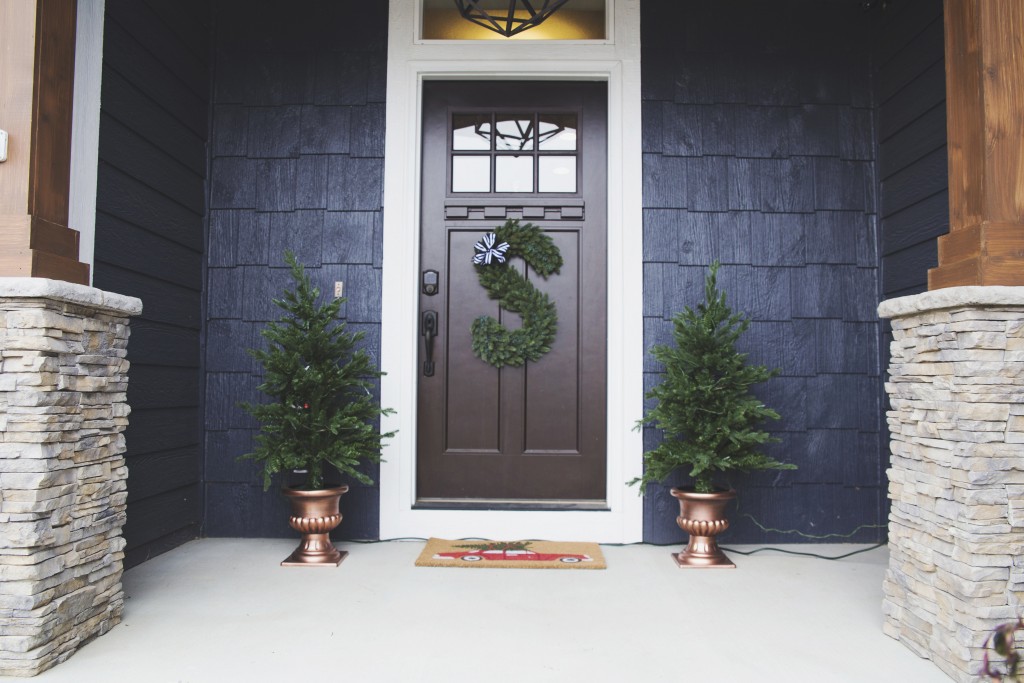 One of the additions I made this year were these two potted pre-lits for the front patio. The pots they came in were a womp-womp flat antiquey gold, so I shined them up with some copper spray paint to coordinate with our exterior light fixtures and accent roof. I feel like it made a huge difference, and I'm always for more shine than less. I love the extra glow they bring to the front of the house at night.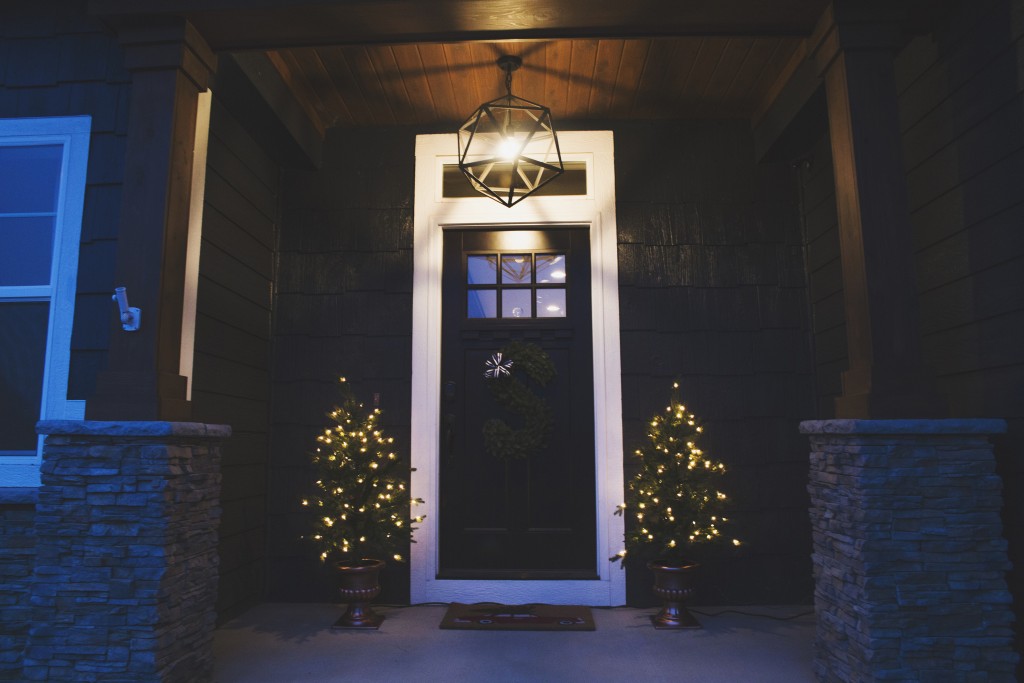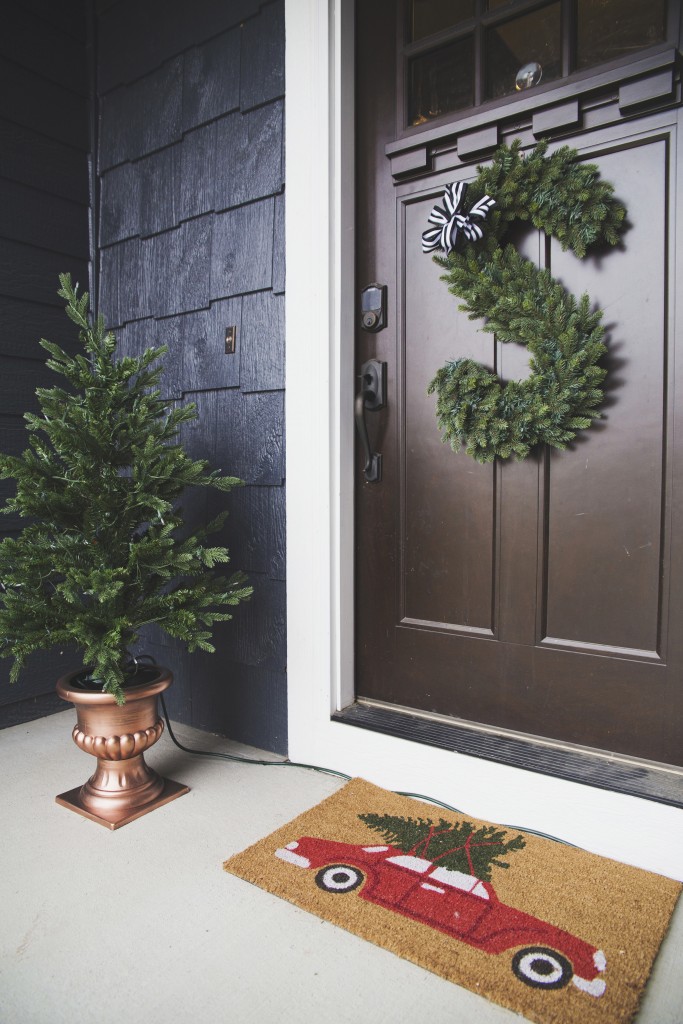 (Note to self — consider less noticeable white cords for next year!) But I digress. Please, come in! 🙂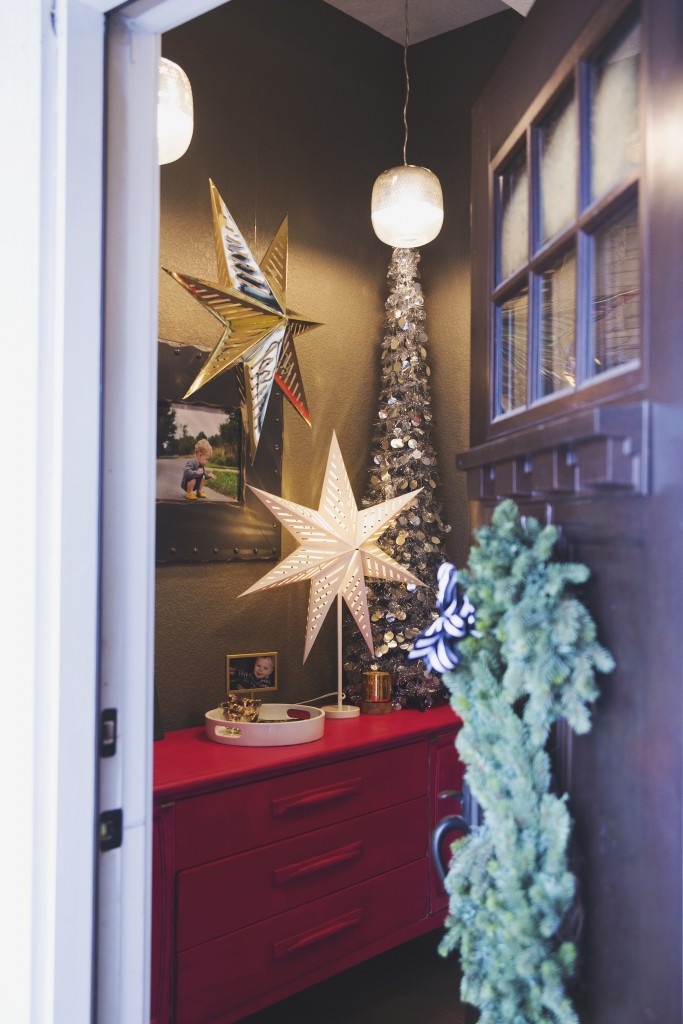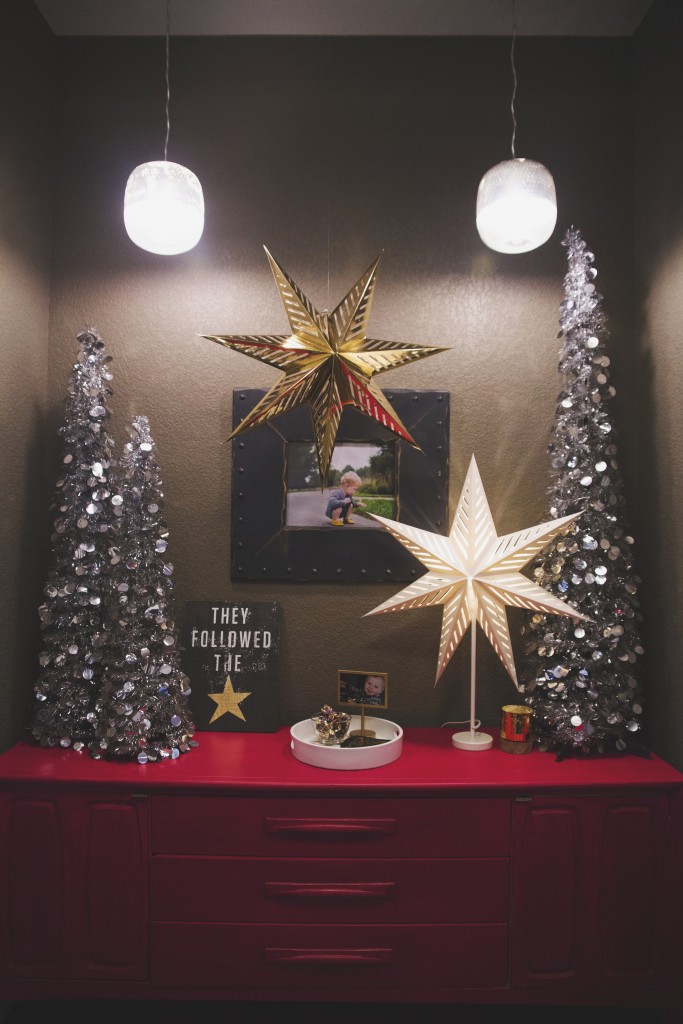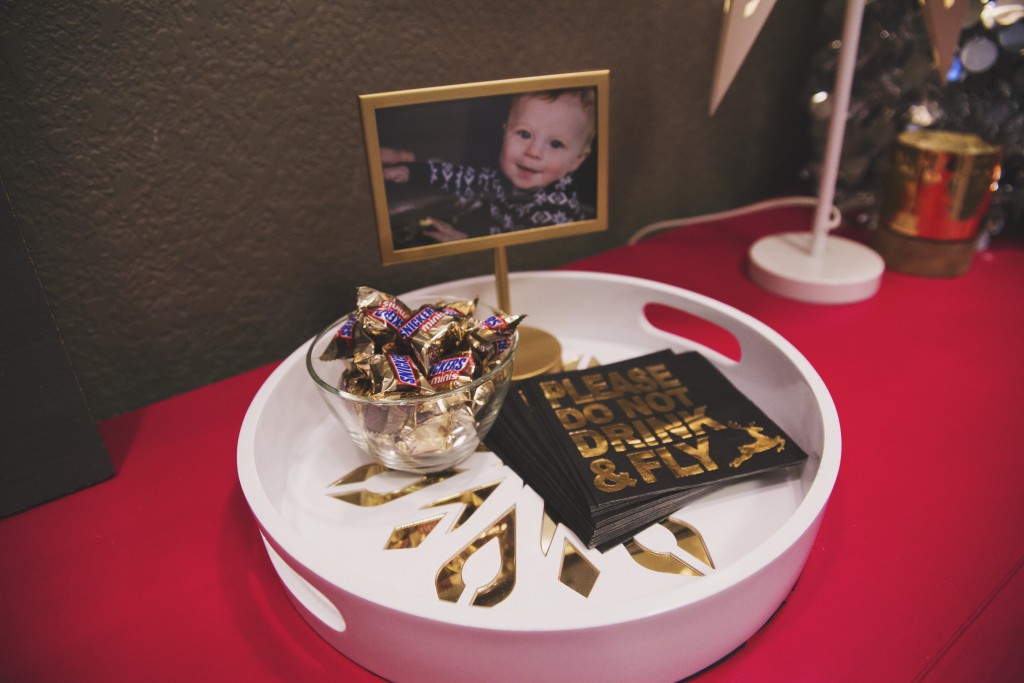 I've had several of what I call the "slinky" silver sequined trees from Target, for a few years now. I love how easy they are to store flat and pop open onto stands. I didn't get them out last year, but love having most of them on the credenza in our entryway, along with a white IKEA star lamp I'm thinking needs to just stay out all year. It worked perfectly with the big gold star (last year, Target) hanging from fishing line in the ceiling.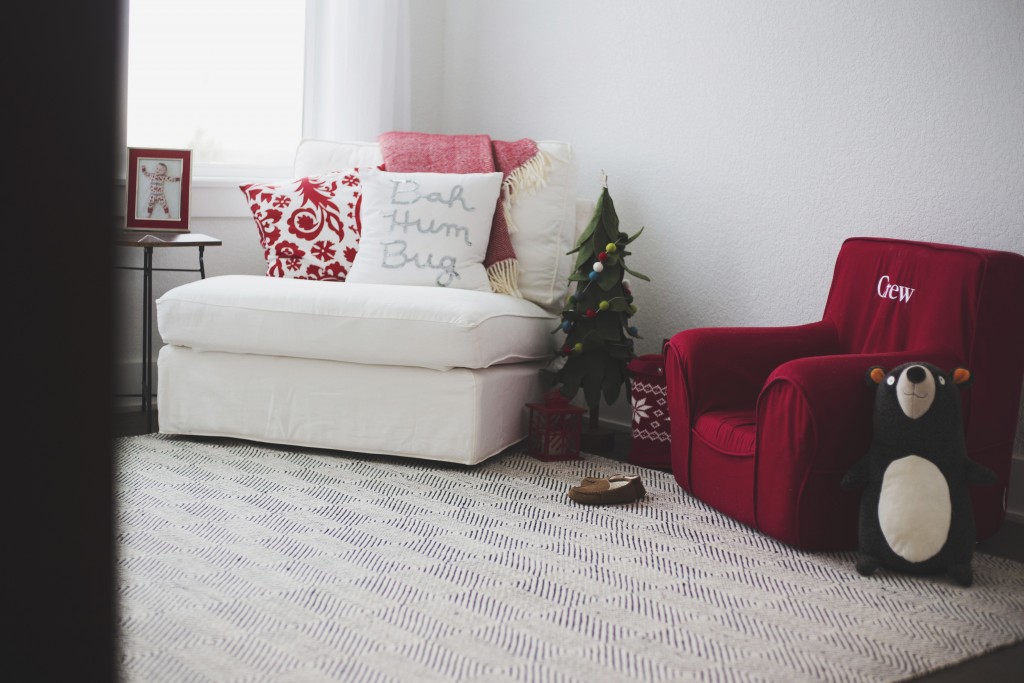 The flex room's permanent plan is still a work in progress (goal for 2017 — focus on this room!), but for this season, it's a play space and window light-filled spot to curl up with our Christmas reads.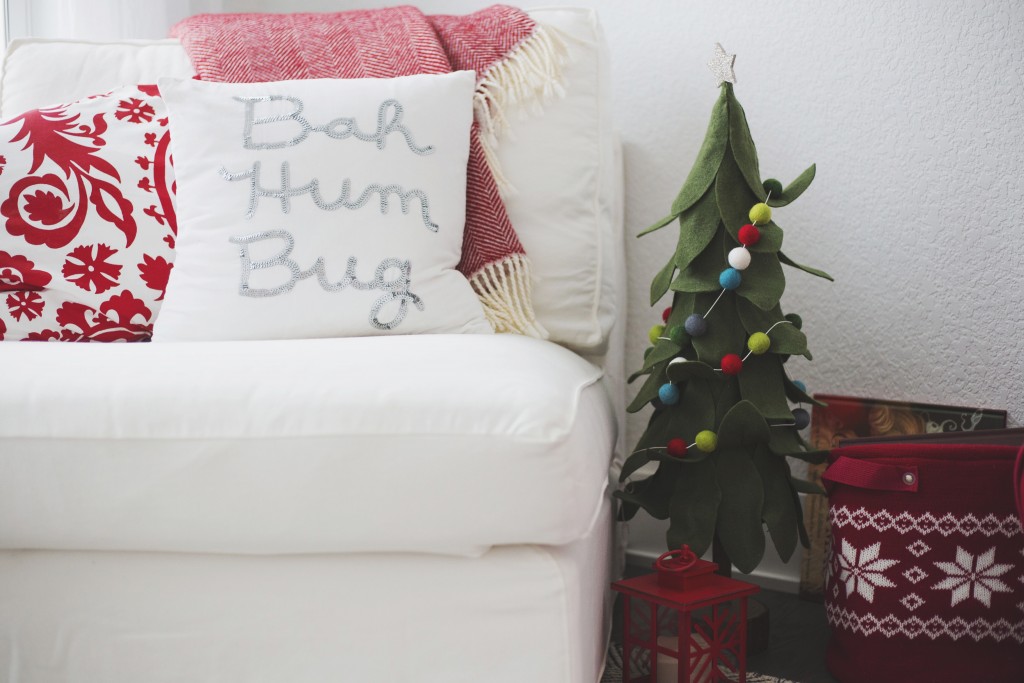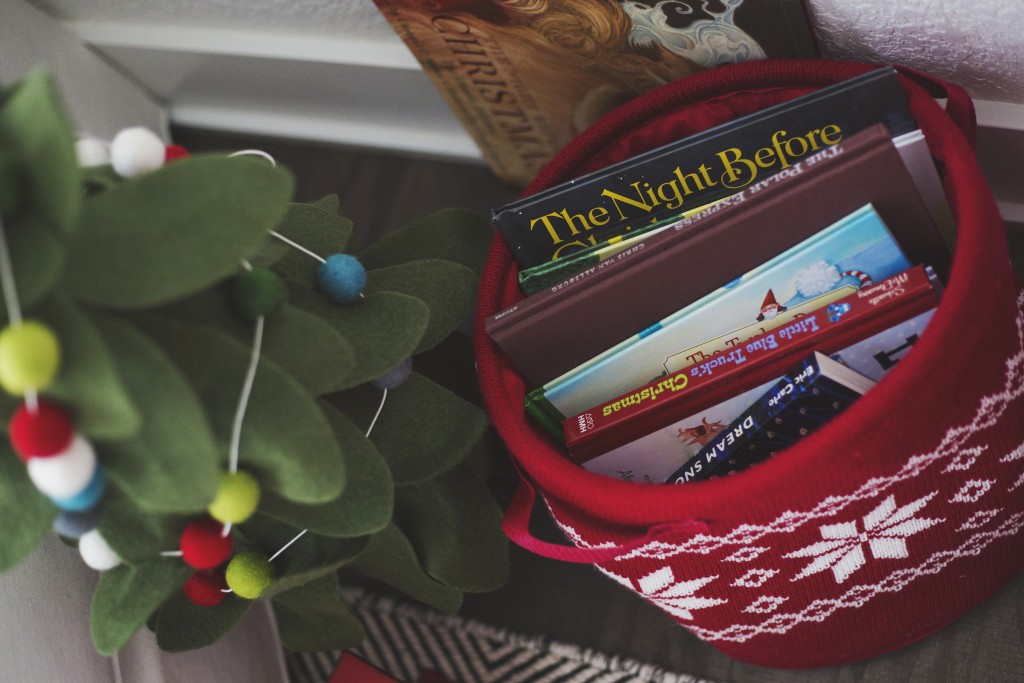 We sold the HUGE tree that took over this room last year, and scaled down a couple feet (both in height and diameter!) for something we could incorporate into our main living room.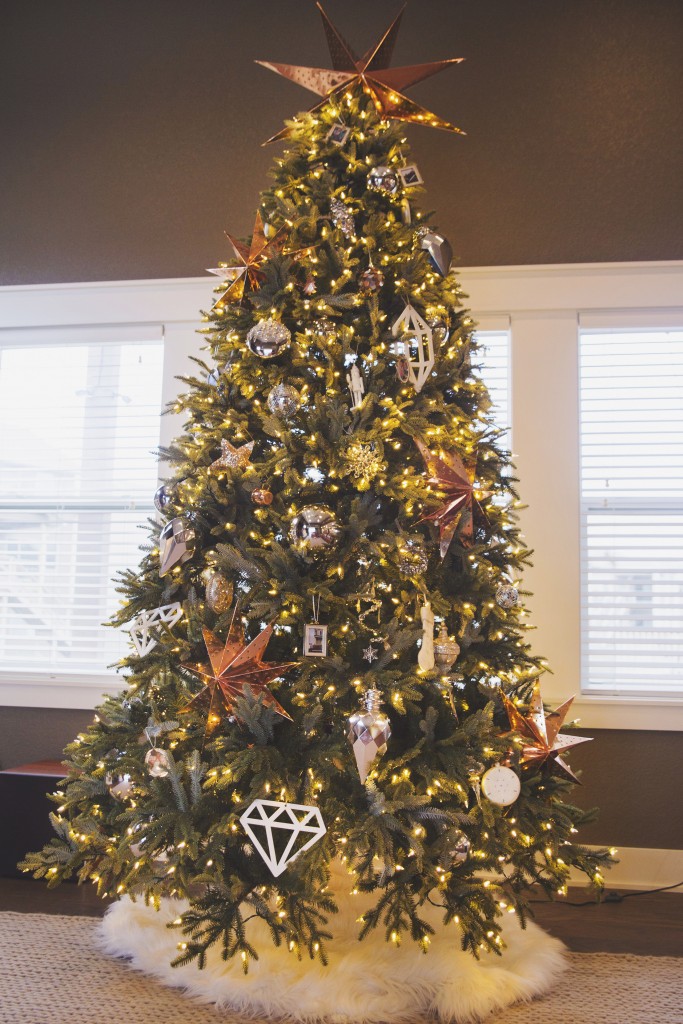 I was feeling more neutrals this year, so instead of picking a color scheme, it stayed to copper, silver, and white. I had to double-count when I realized we incorporated our tenth (!) Crate&Barrel frame ornament this year.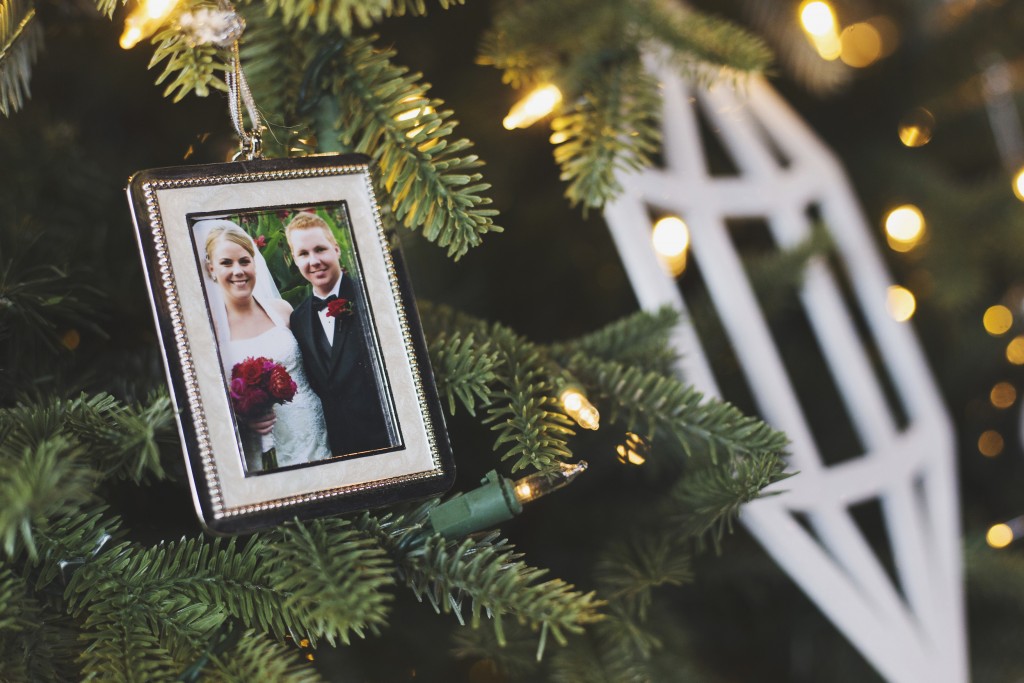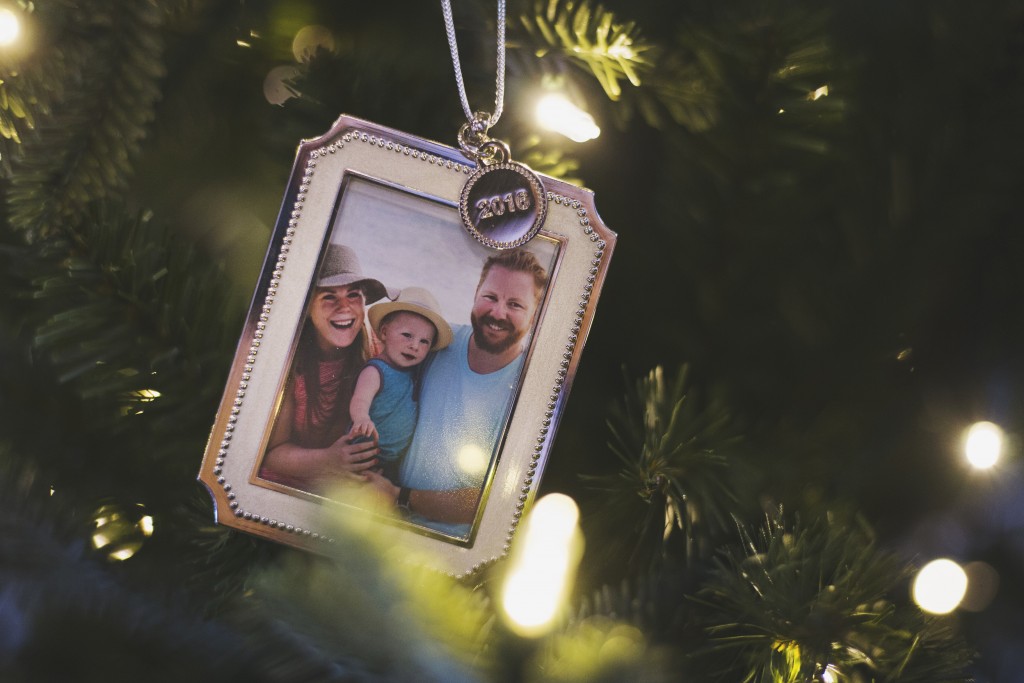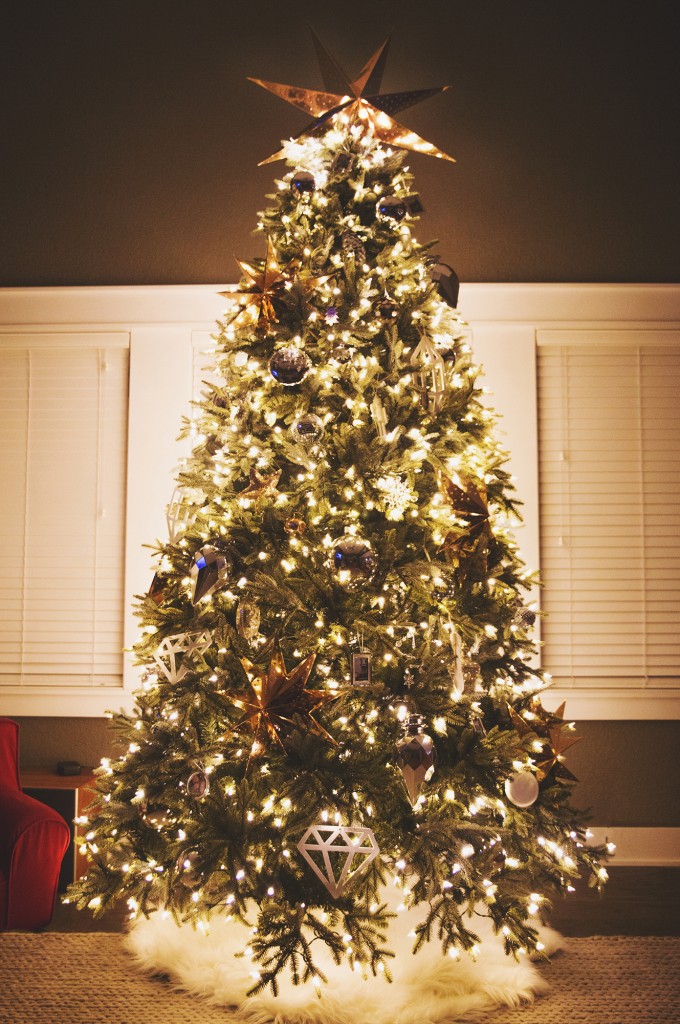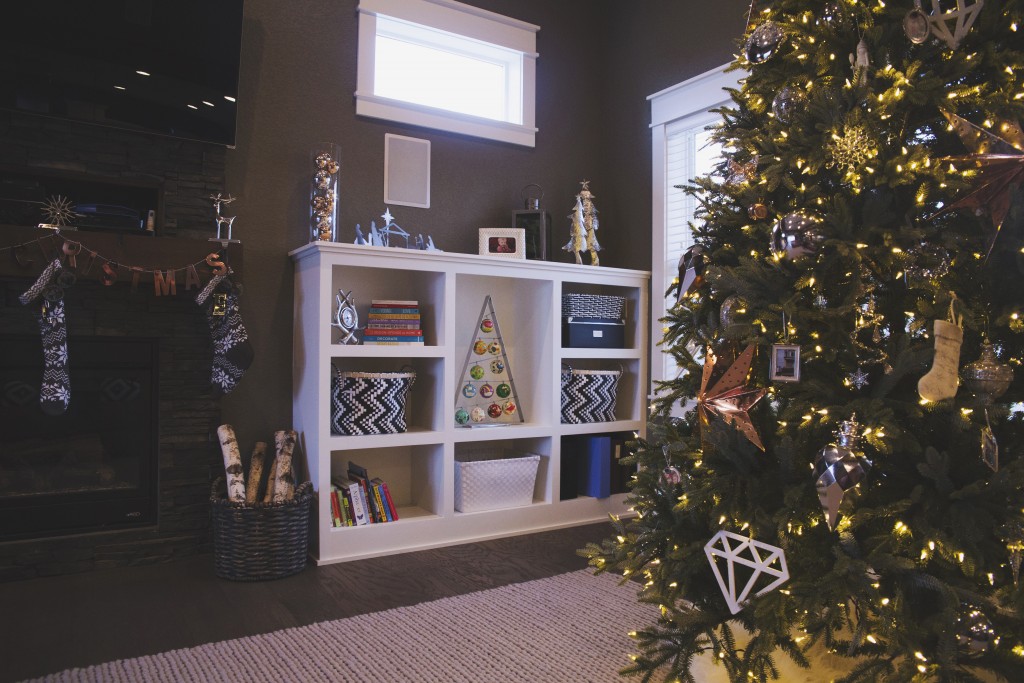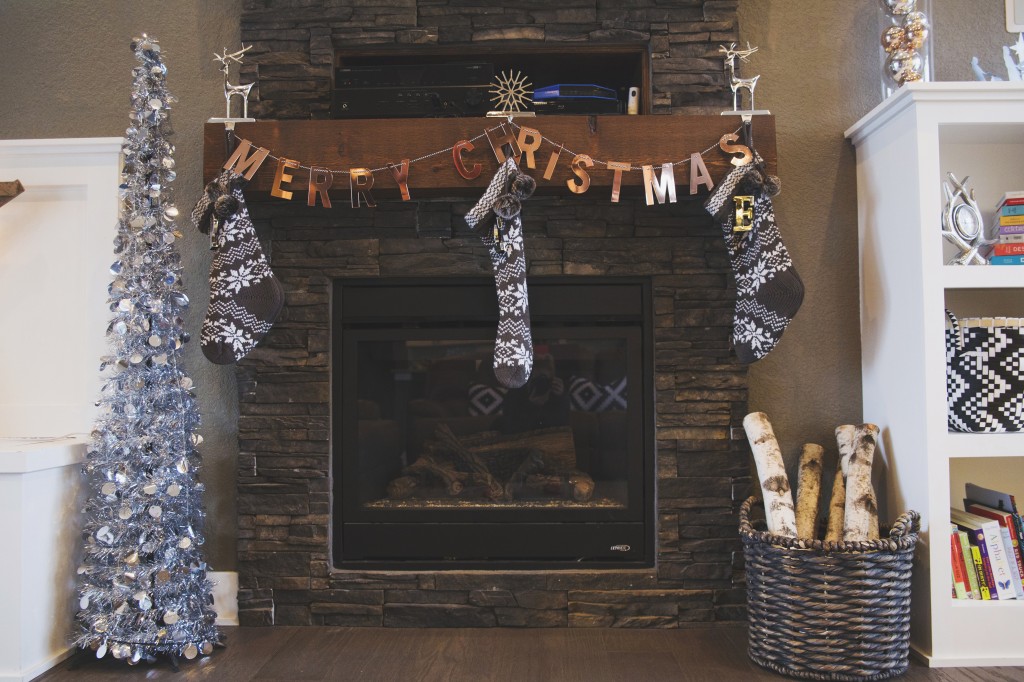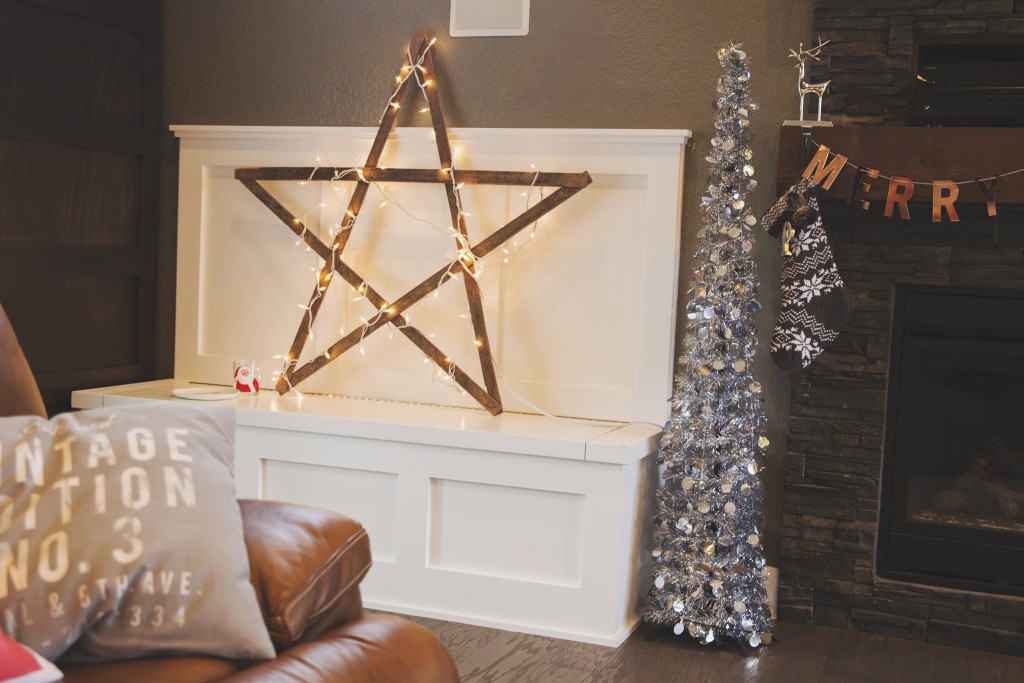 This is only our second Christmas in this home, and I feel like I'm still getting a grip on not just how to decorate it for the holidays. Not everything from our previous house works here, and style and taste evolves, and of course new merchandise hits the market. I am really liking combining some more rustic/lodgey type of Christmas pieces with just as many shiny elements this year. I don't like to lean too bling or too log cabin — the balance this year feels just right, and none of it is too precious that it can't survive a toddler. (Case in point…those adorable melamine dishes just waiting for Santa's cookies and milk!)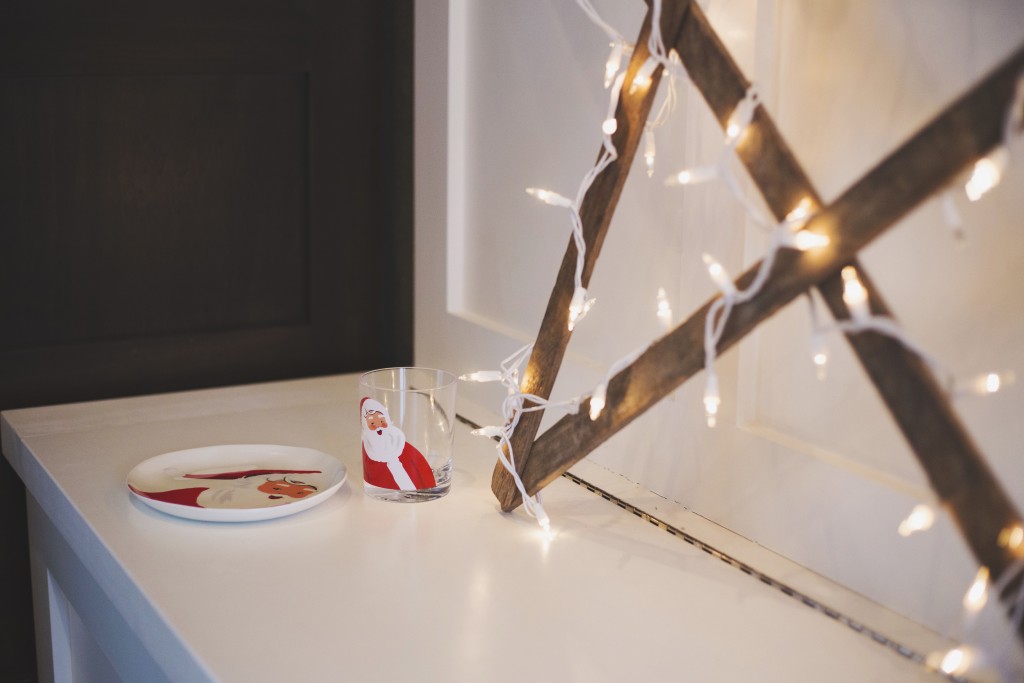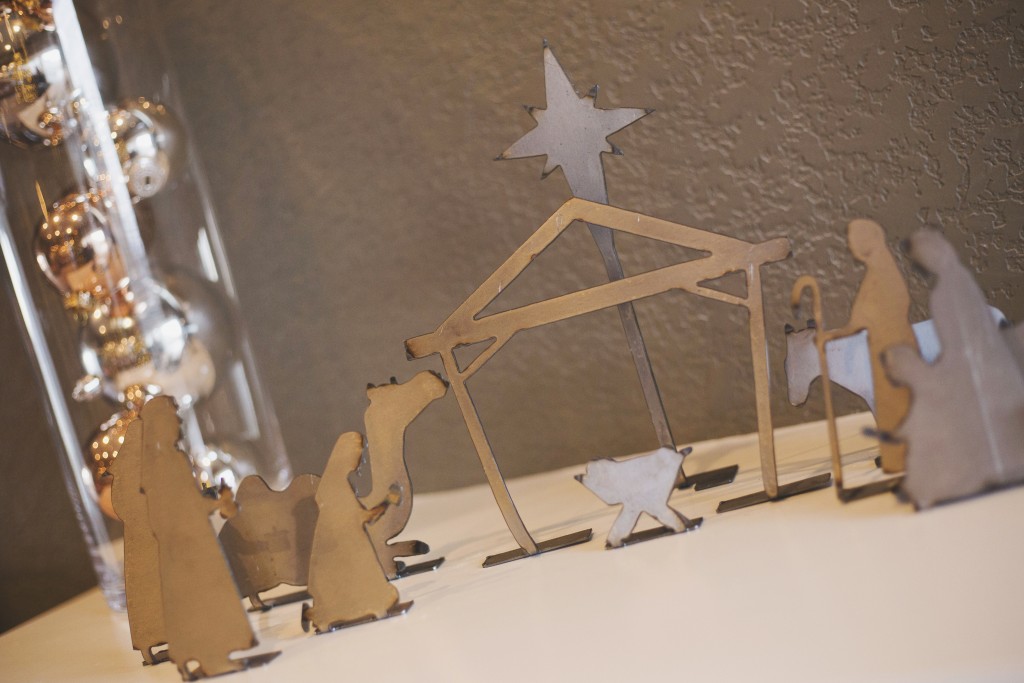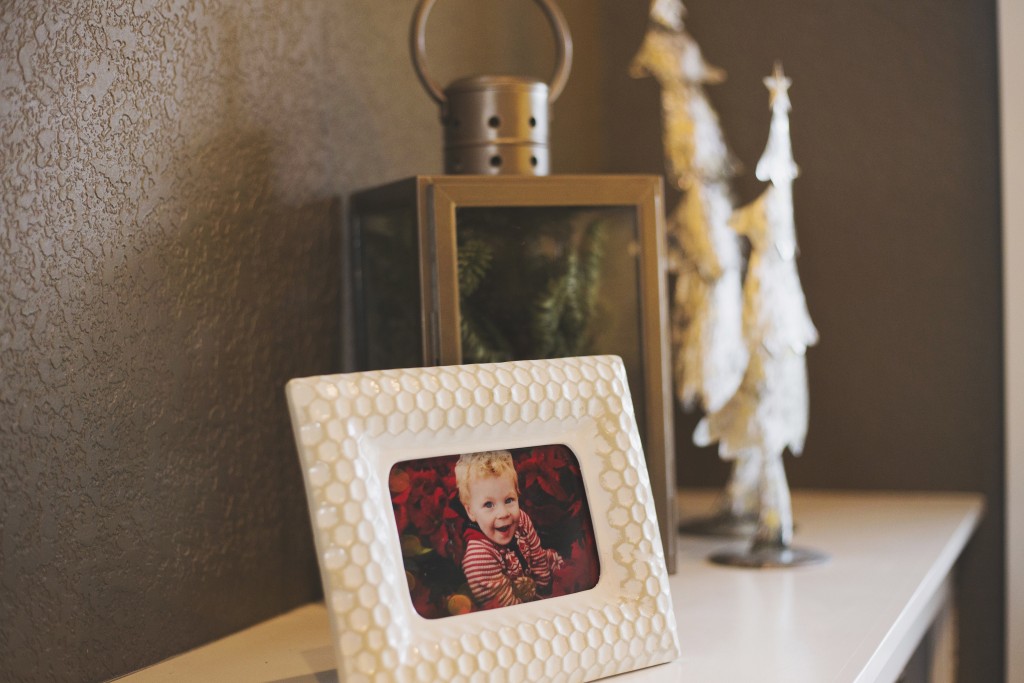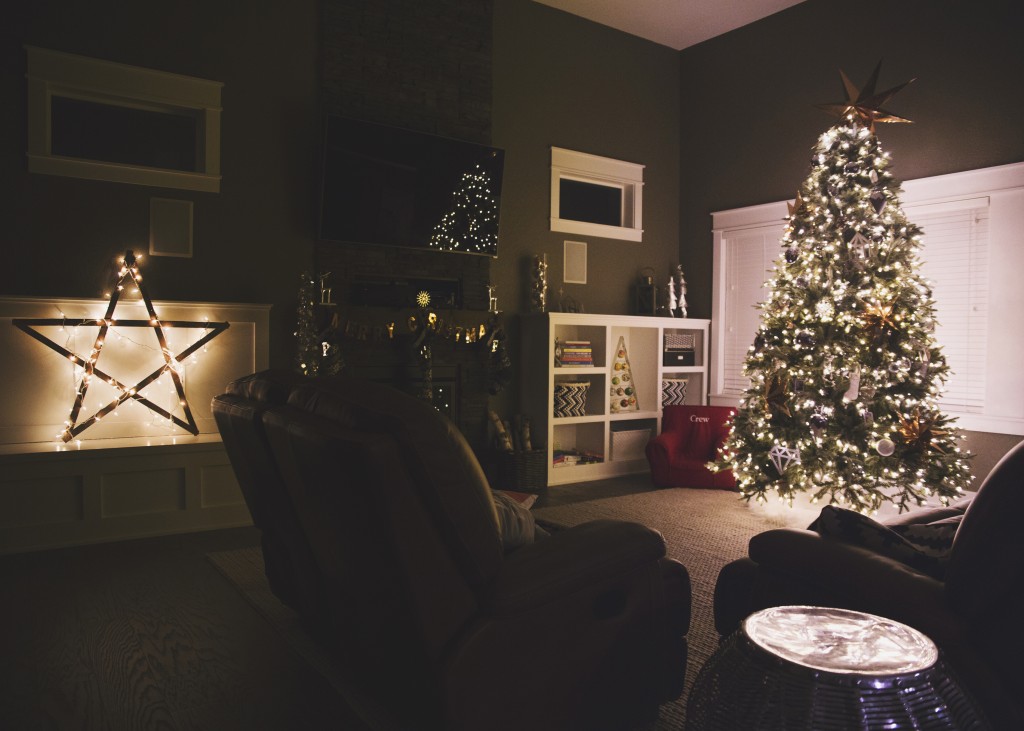 I do love to set the table, and in years past, it's been so fun to create a full-out holiday tablescape. But this year, who am I kidding, it gets in the way of our everyday meals, and frankly, takes up prime lego-building real estate.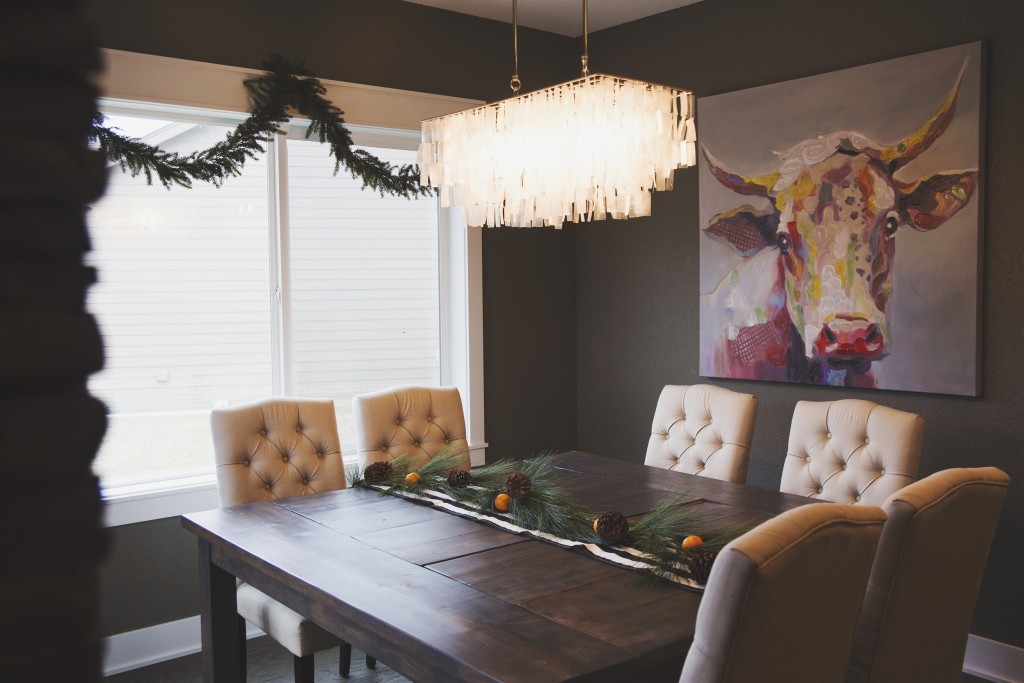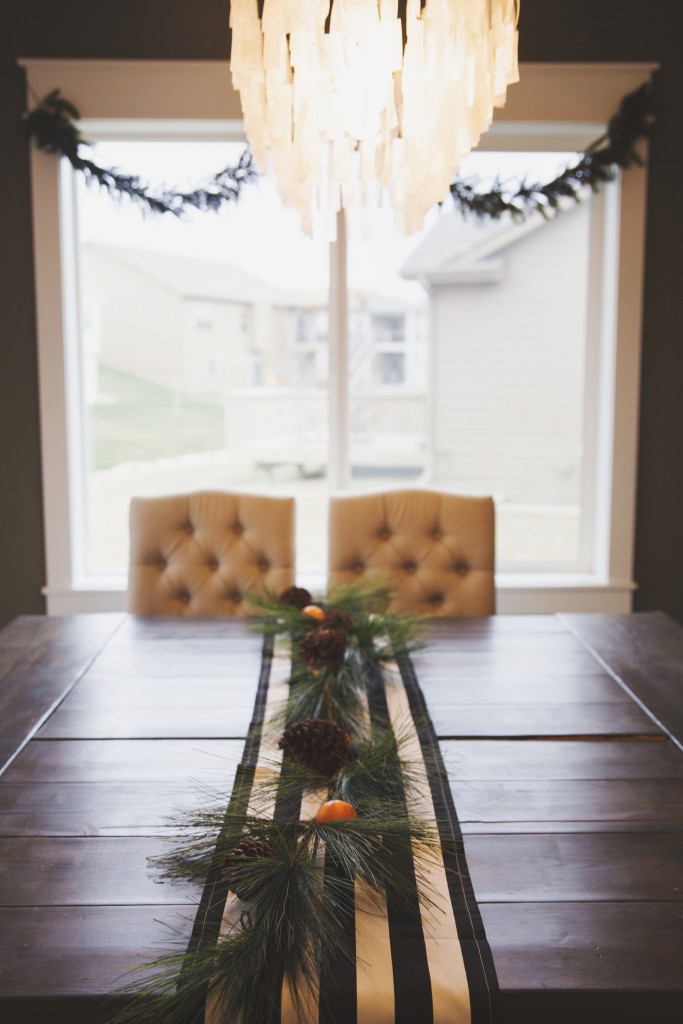 So I kept it simple (and edible, should you need a snack) with some faux pinecone garland, interspersed with some clementines for a little kitchen-flavored pop of color.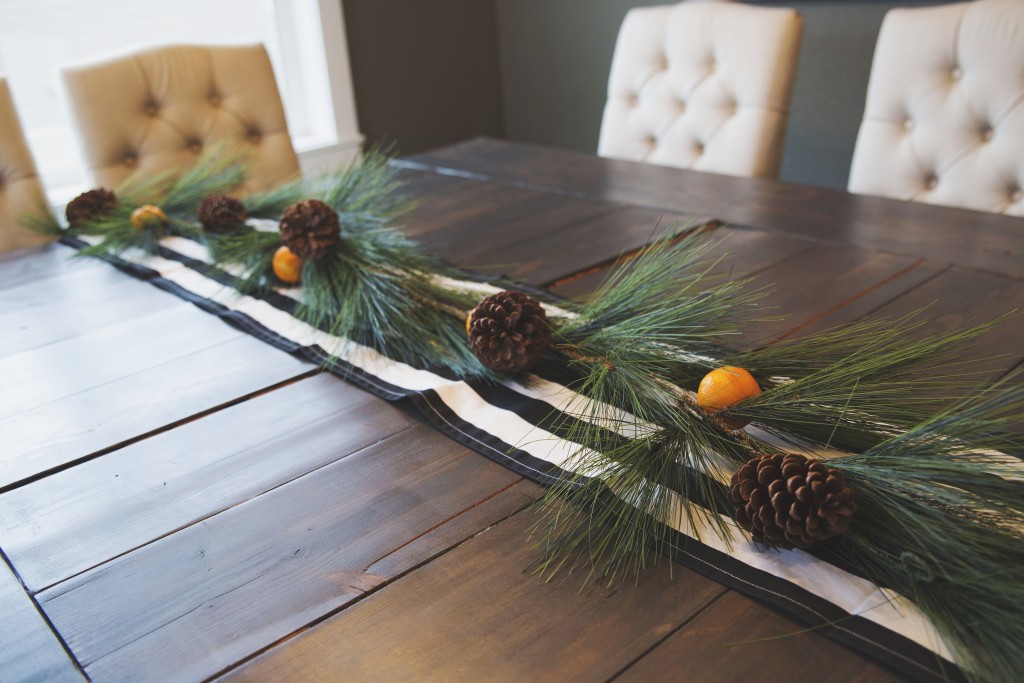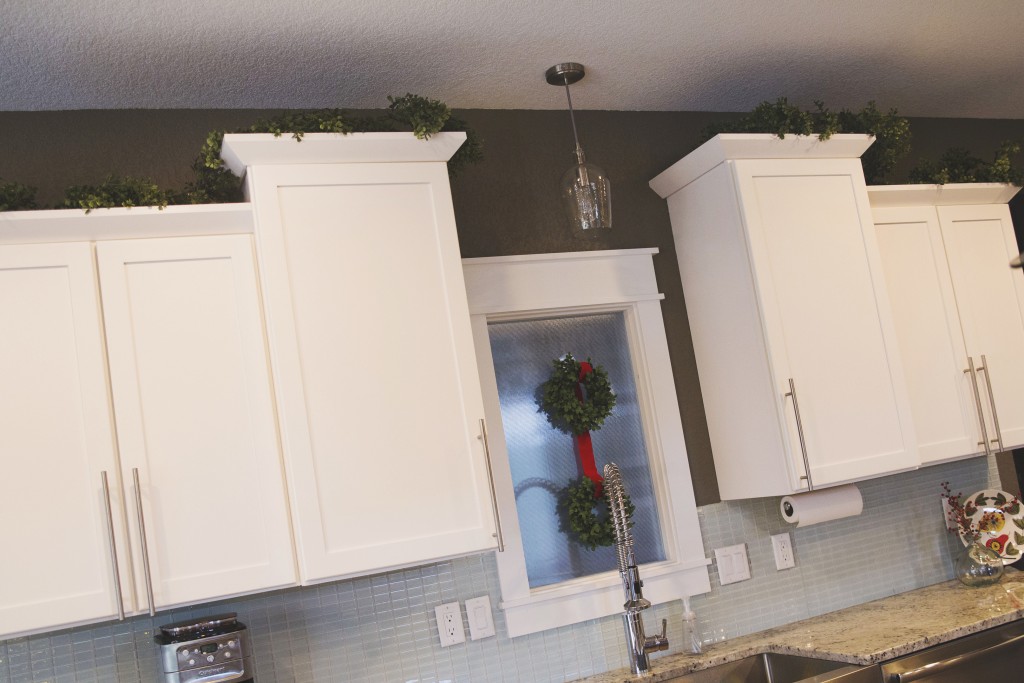 In the kitchen, I stashed some pre-lit boxwood garland on timers above the cabinets. My favorite partridge in a pear tree plate and some simple berries in a vase sit on the counter. Of course, the lights on the garland hadn't clicked on yet mid-day and I was too lazy to climb up there yet again, so one will just have to imagine. 🙂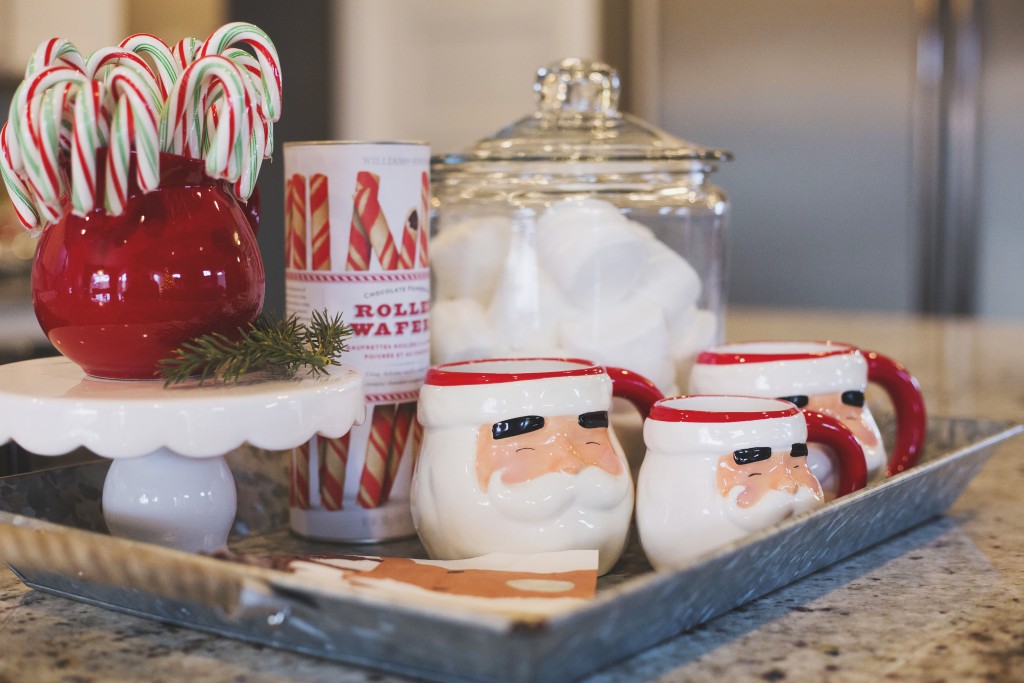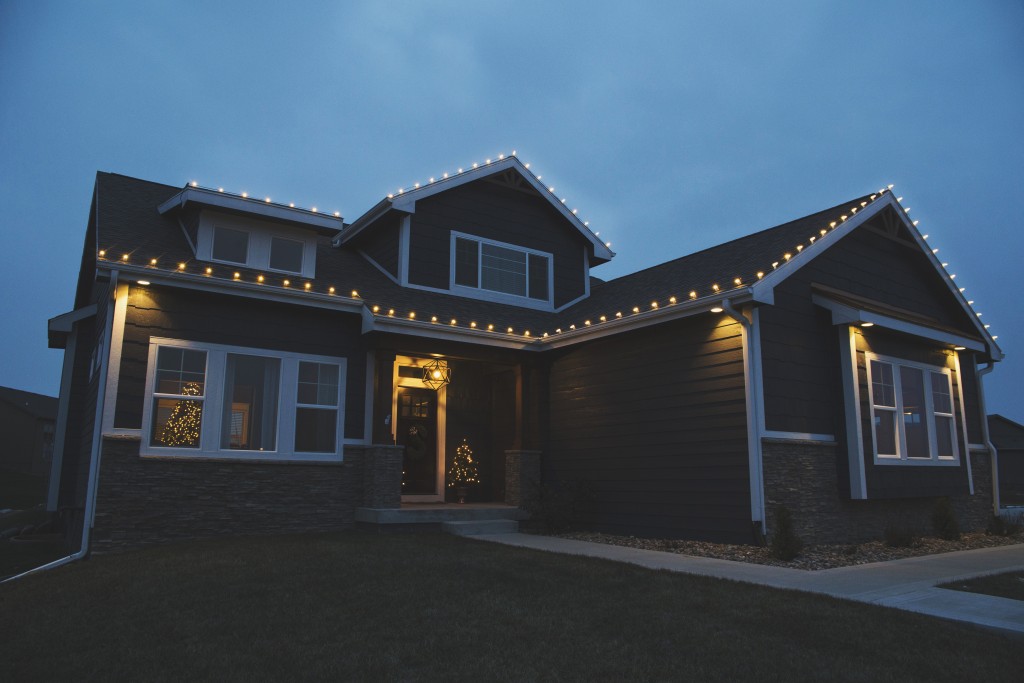 For the first year, we hired someone to hang our outdoor lights and we were thrilled with the result. Neither of us was about to climb up and reach those highest peaks, ourselves.
It's pretty crazy that it's mid-December and there still isn't a decent covering of snow — I'll have to capture this again when it looks more like the typical Iowa wintery scene.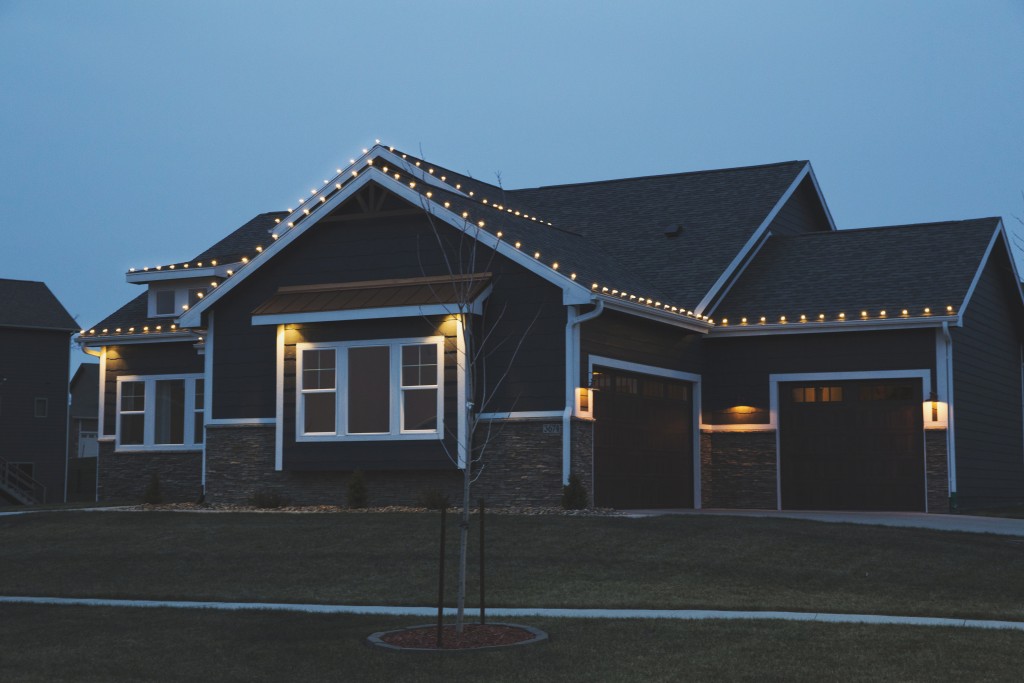 From our home to yours, Merry Christmas (and happy decorating!).