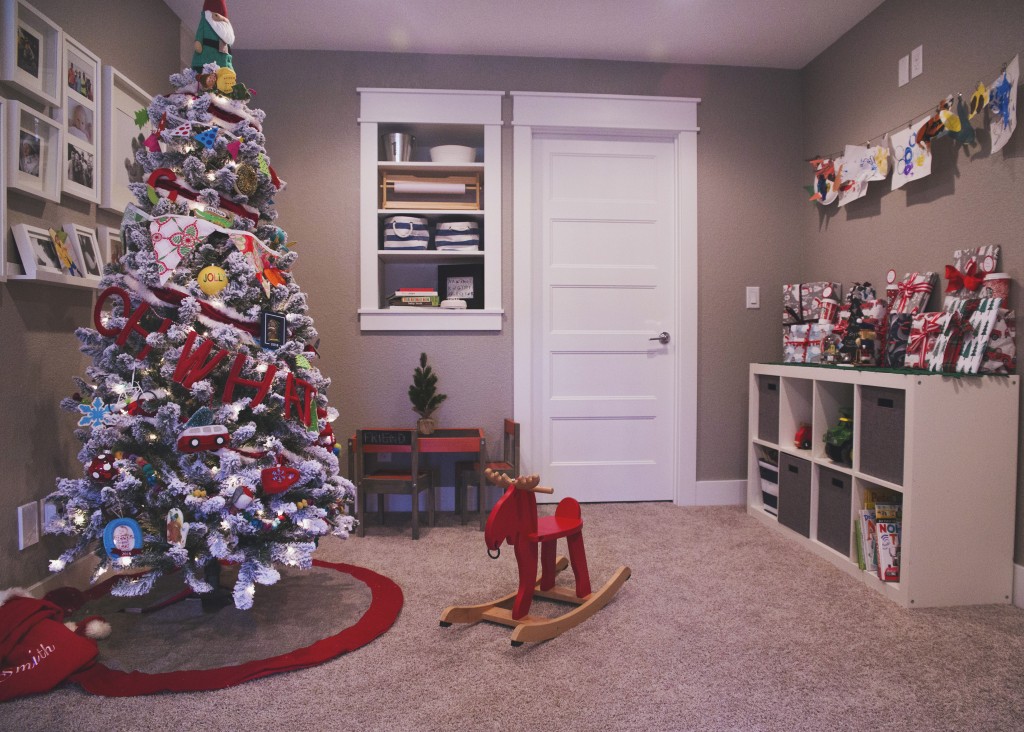 I started holiday decorating this year in our loft playspace. I replaced the "kid tree" from last year (the old one was cheap, not pre-lit, and we hobbled it along in a corner last year since it was missing one leg of its stand). I opted for the flocked look on this one, and as messy as it is to set up initially, I LOVE the snowy look.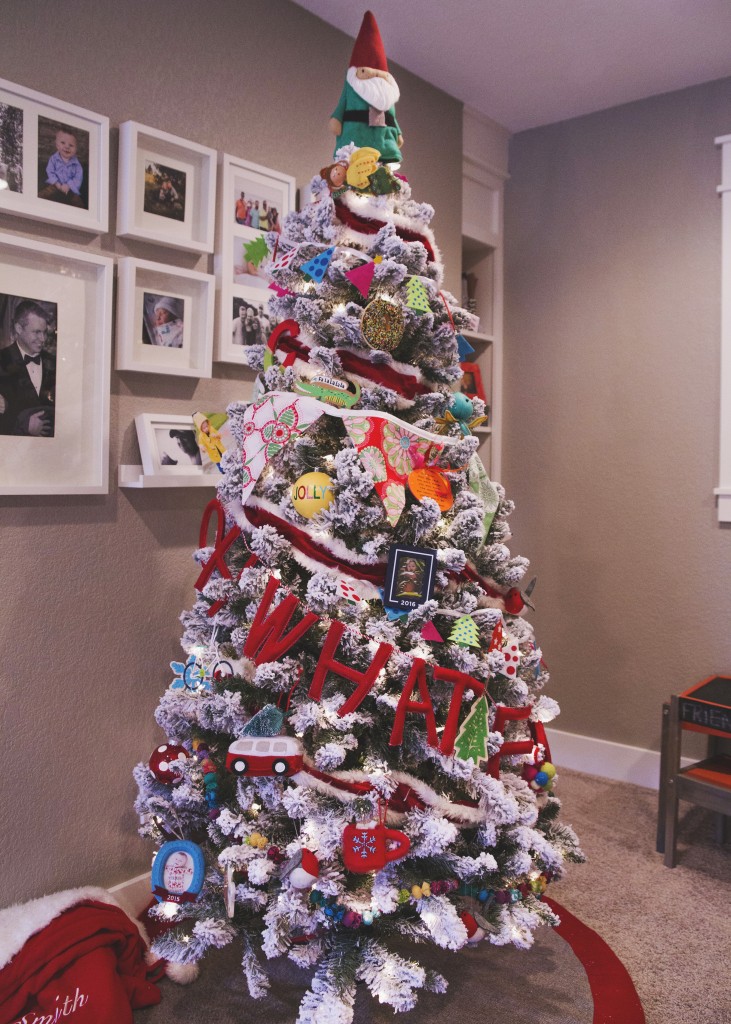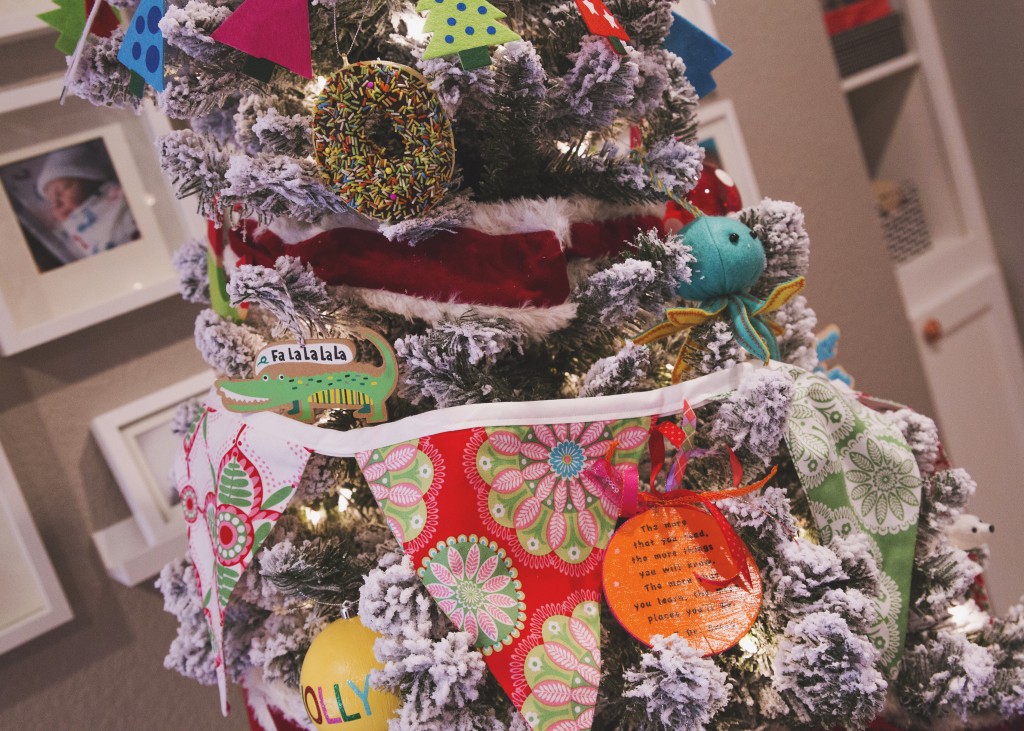 This tree is all ornaments that can't be shattered or otherwise broken, so it's stress-free. (The majority of the ornaments you see are this year and last year's Target collection or Land of Nod.) Crew does like to take off the same couple ornaments and re-hang them from time to time…and the OCD in me just waits until he's in bed to place them all back in their "right" spots. #yesimthatmom #funkiller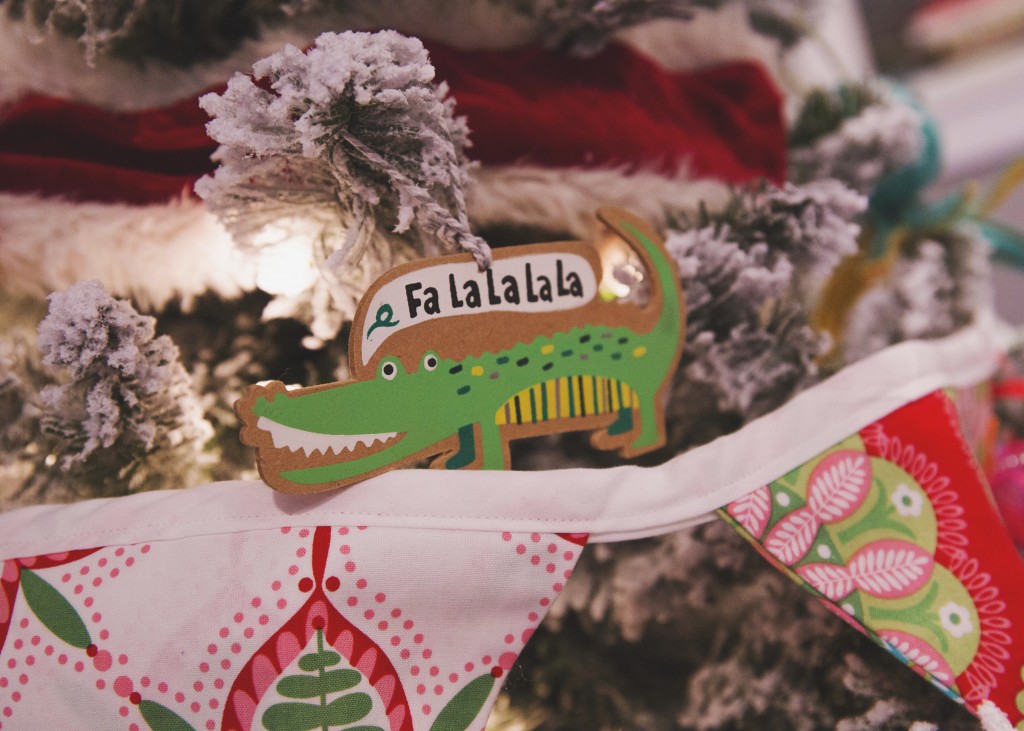 I love this play space decorated for the holidays. It's so colorful and whimsical and quirky — I mean come on, an octopus and a mouse king from the Nutcracker, and a donut, all living in tree harmony? LOVE IT.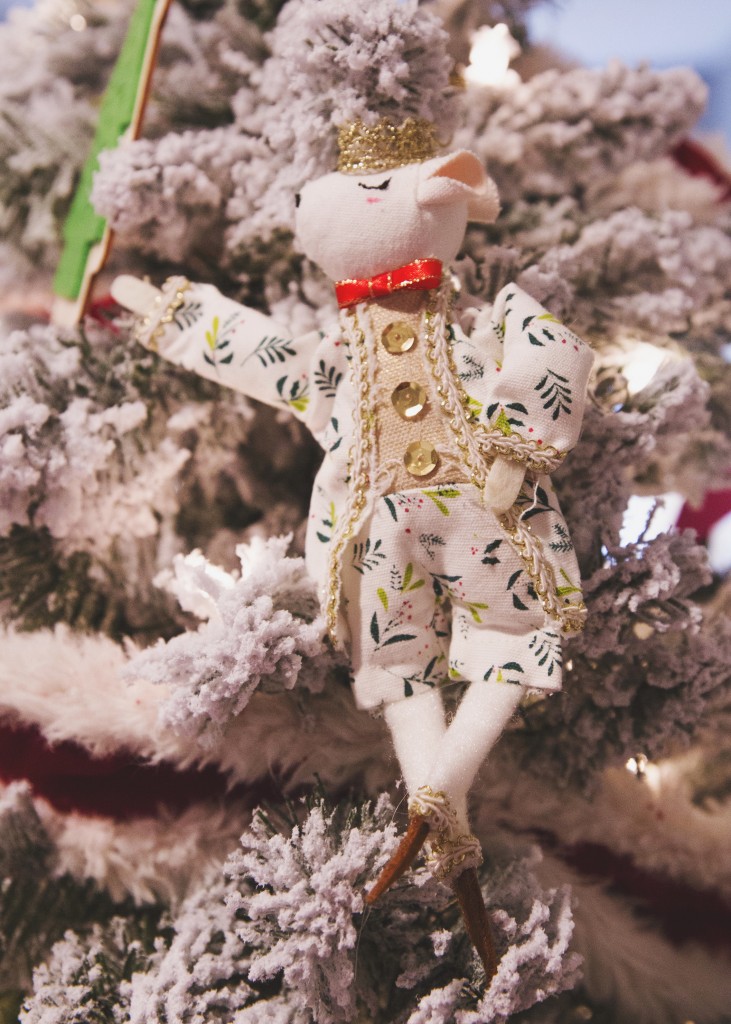 A little spruce tree on his coloring table and a stash of gifts complete the decor. Because gifts can't be trusted under the tree yet (someone is getting the concept of "open!") I've been displaying them on top of the bookcase as they get wrapped, along with a snowglobe that was mine, a little countdown tree, and a nutcracker of Page's.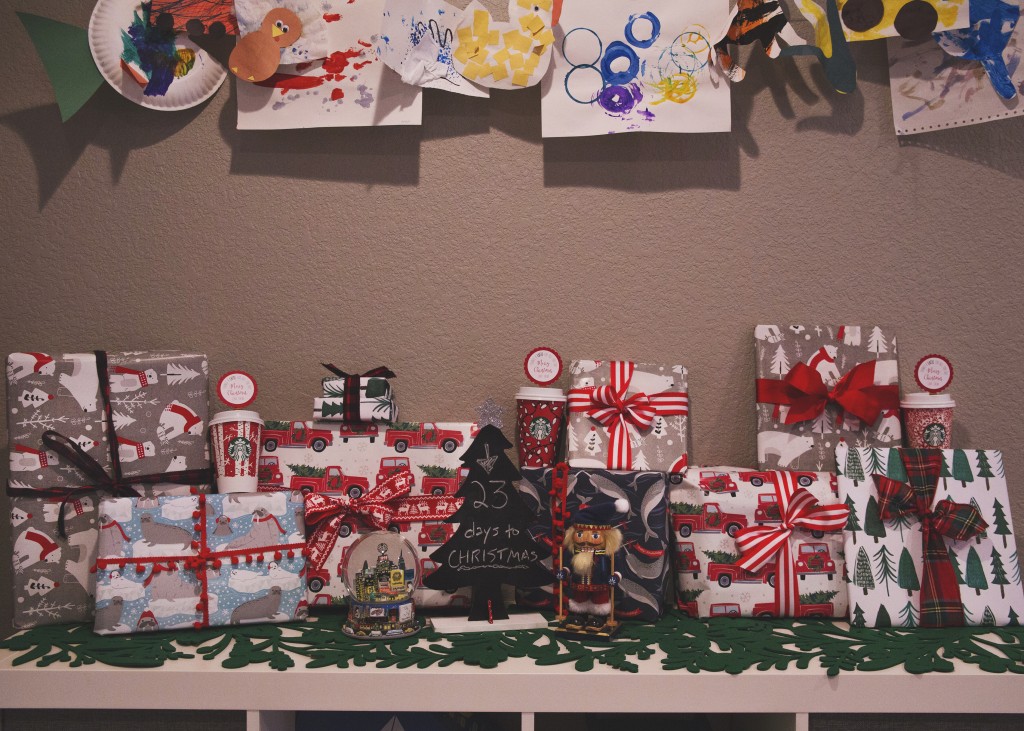 After years of decorating in "adult Christmas" mode, it's so fun to play with the childhood side of things and I can't help but feel the child-like magic of Christmas when I climb to the top of the stairs each day.