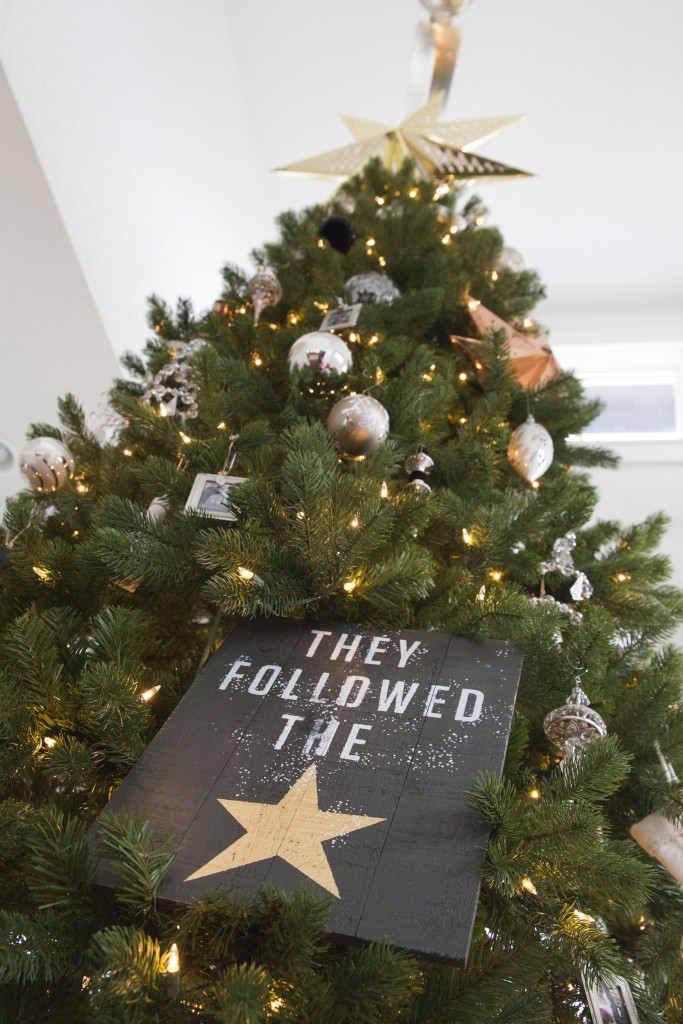 Yes, it has taken me until Christmas Eve to blog our home decked for the holidays. But it's not for lack of trying. A handful of times, I've been ready to whip out my tripod, tornado-quick-clean the house, and max out someone's naptime, shooting all of the little details of our merried-up digs for Christmas. But every time, it has been UBER gloomy, rainy (yes, RAINY in Iowa in December) and the photog-snob in me was not about to turn on all the can lights to get the shots and I wasn't wild about using my flash. #naturallightlover
But as the December days ticked by, I became more willing to compromise. So over the past week, I've grabbed some handheld snaps here and there, with no tripod or overly well thought-out shots, in less than perfect light, as time permitted. The result is pretty scattered, but documented, nonetheless.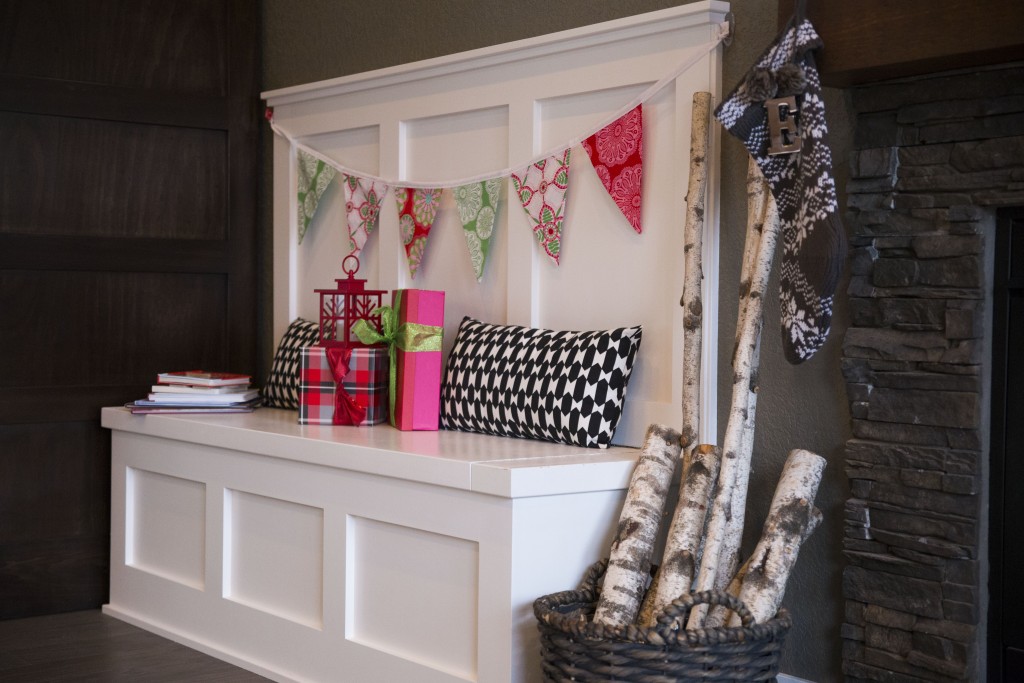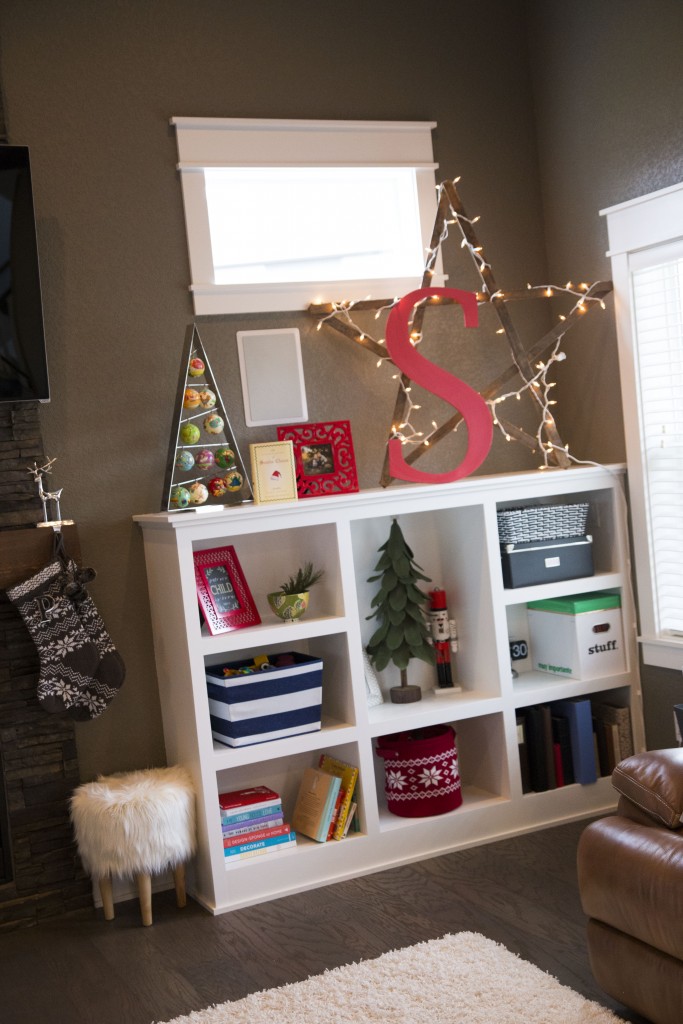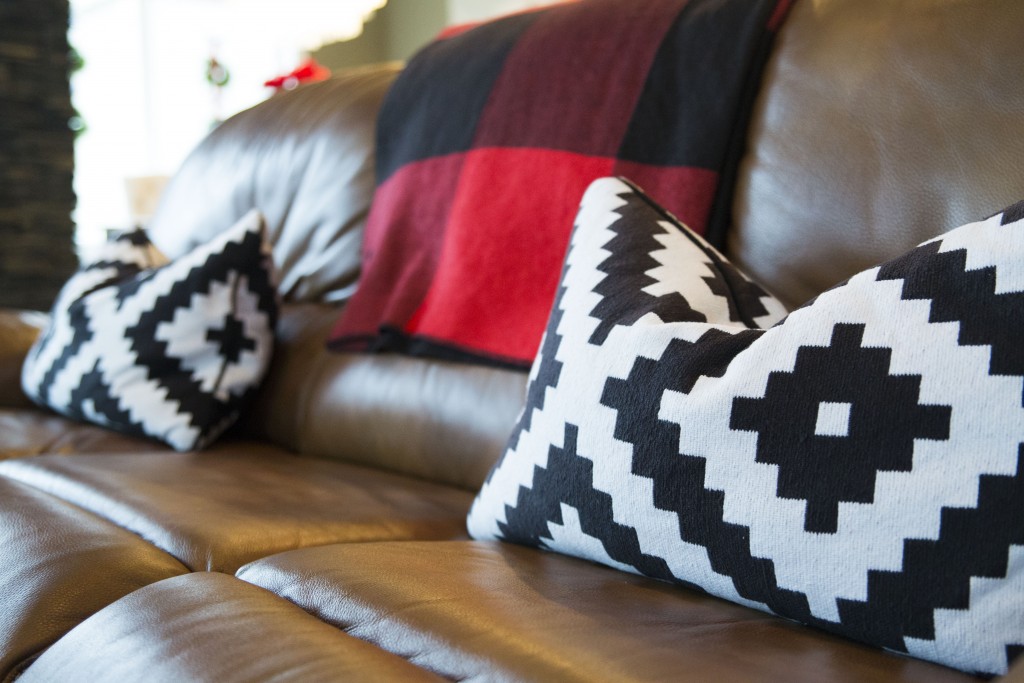 I'm so glad I have these perfectly imperfect images of our home at Christmastime, our first with the little man. Art imitates life, and this year's decorations — somewhat haphazard, some strategically placed out of reach of a certain someone, reflect the happy crazy that is life with a nearly one-year-old this year. It's documenting what's real and now.
Is this my most decked-out year ever? Definitely not. It's a transition year if anything, learning how old decorations fit (or don't fit) in our new home, filling in some gaps with some new pieces, and I feel like my style is evolving along with the style of this new home. I'm less glitz and more cozy. And as mentioned, I'm also working with a certain third pair of curious hands in mind…
(whose gift to us, with a little help from his teachers, was the first one under the tree this year.)
So if you want to follow along on a random ride of photos, I can promise you no rhyme or reason to what follows, but lots of festivity. 🙂 Merry Christmas!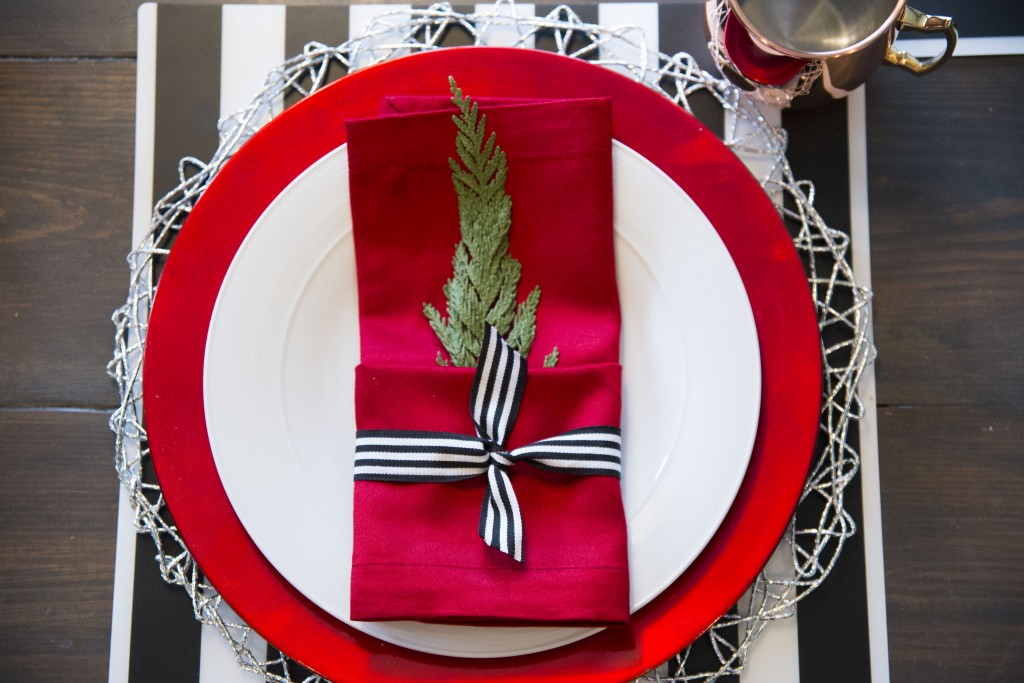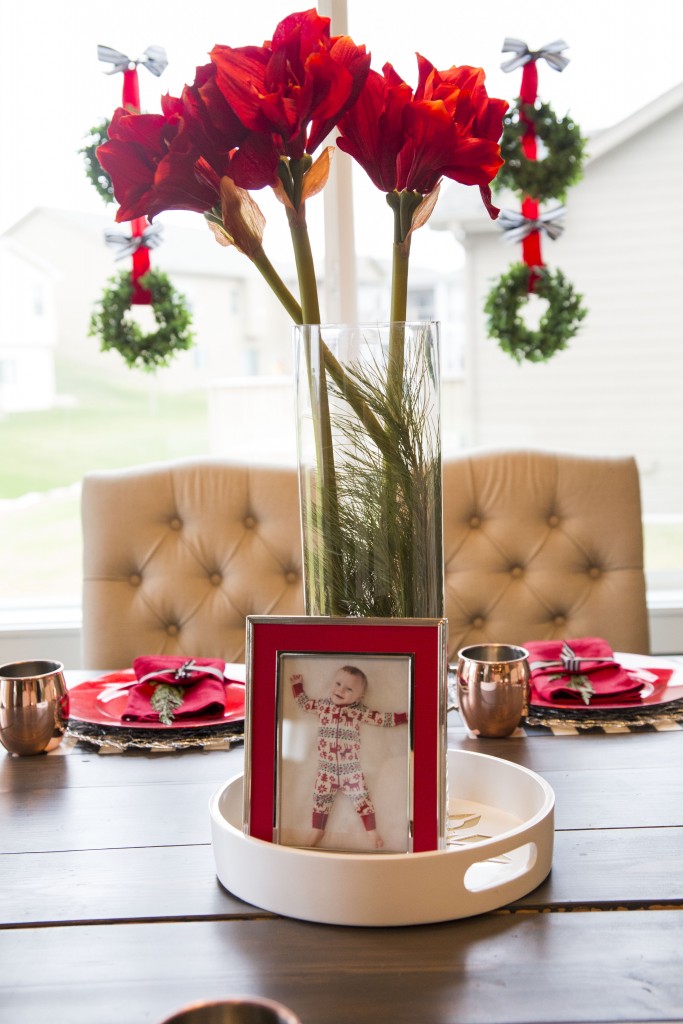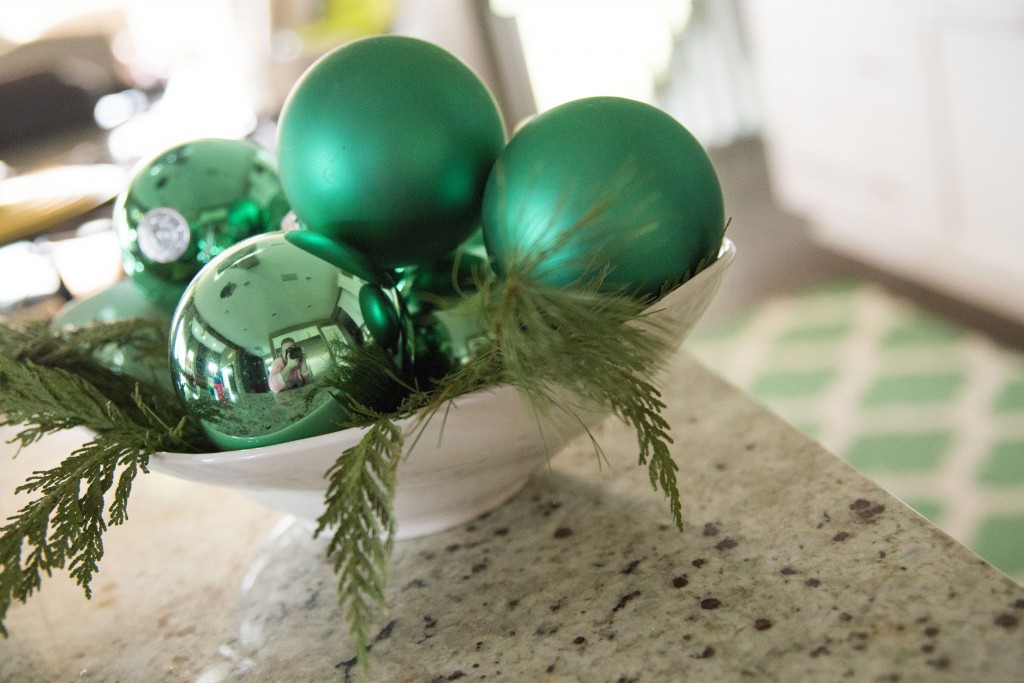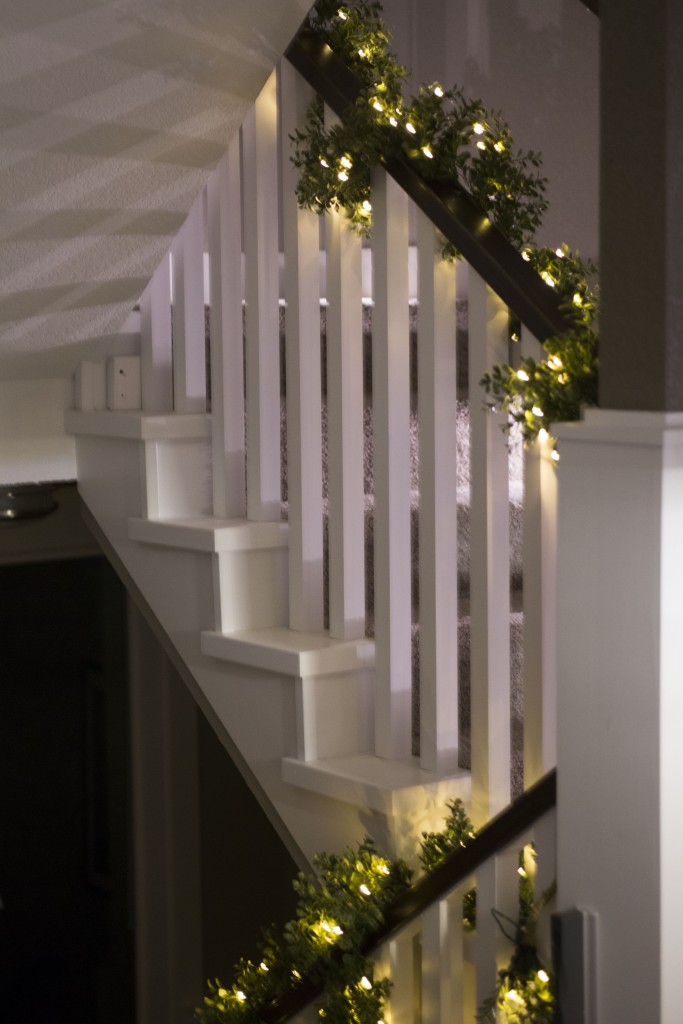 (yep, blurry, but at the risk of not waking the boys by throwing my flash on or clammering with the tripod, I was still determined to get a shot of my boxwood garland) 🙂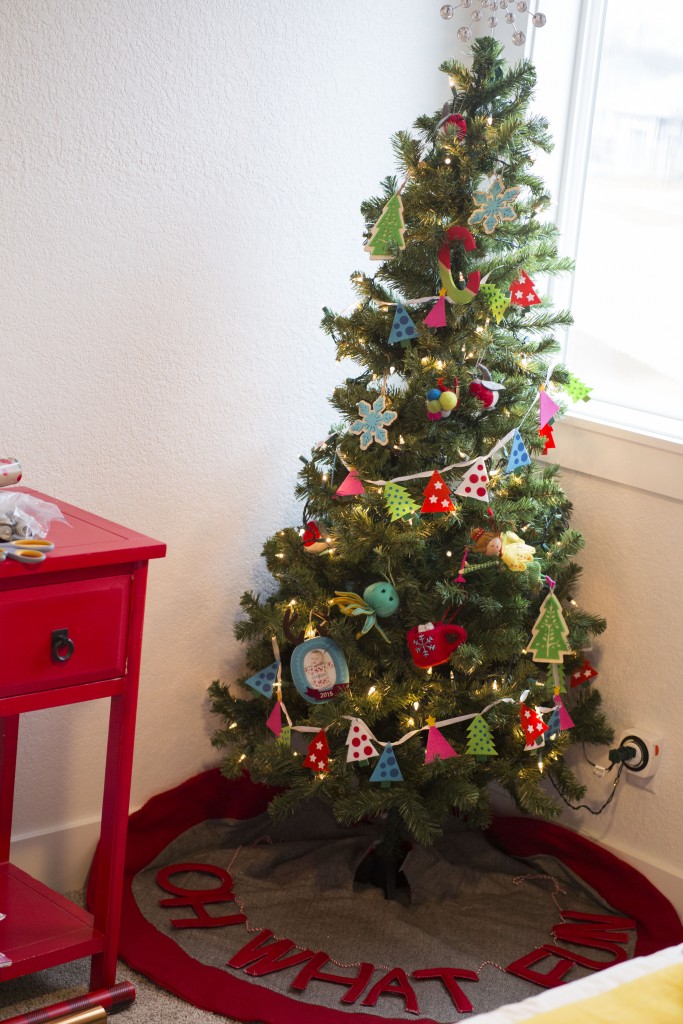 This year, the guest room was Santa's workshop. Not only was it a place I could shut the door and keep Crew out of the wrapping supplies, but I also set up the "kid tree" in here so he could come peek at it from time to time, but I could keep him away from it when needed. I love this little tree with it's color and whimsy…and all teething-proof ornaments!
Sometimes just a simple little detail brings the cheer in. And the mixer likes having the company of the partridge.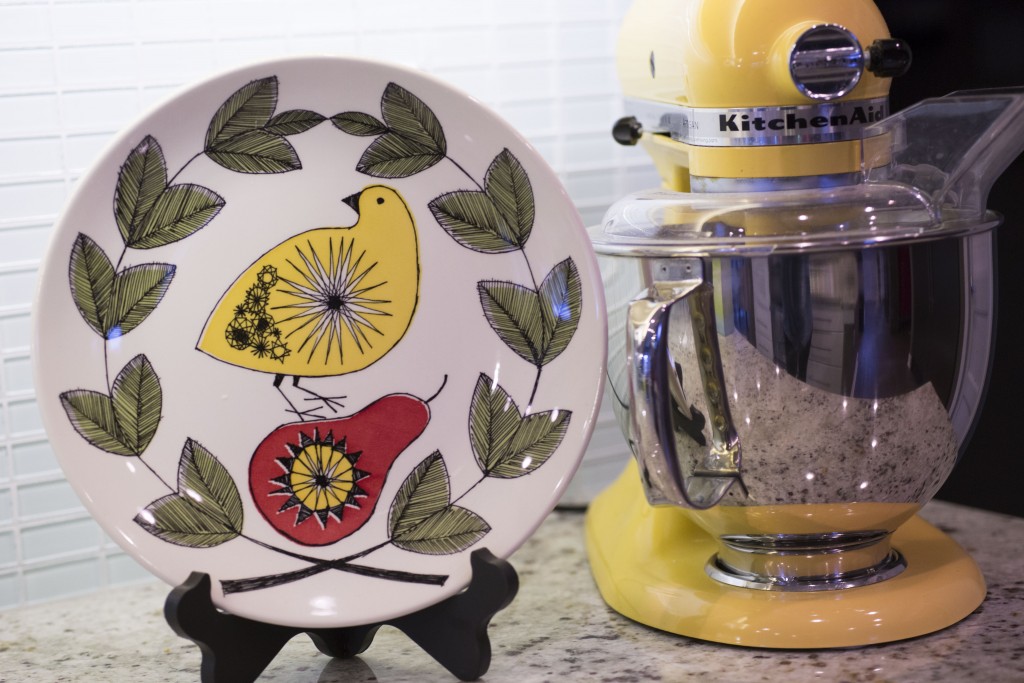 The hallway off our mudroom seemed a great spot to display the holiday mail. I've filled this wire wreath in past years with ornaments and tulle. This year, I added clothespins and clipped our cards around it.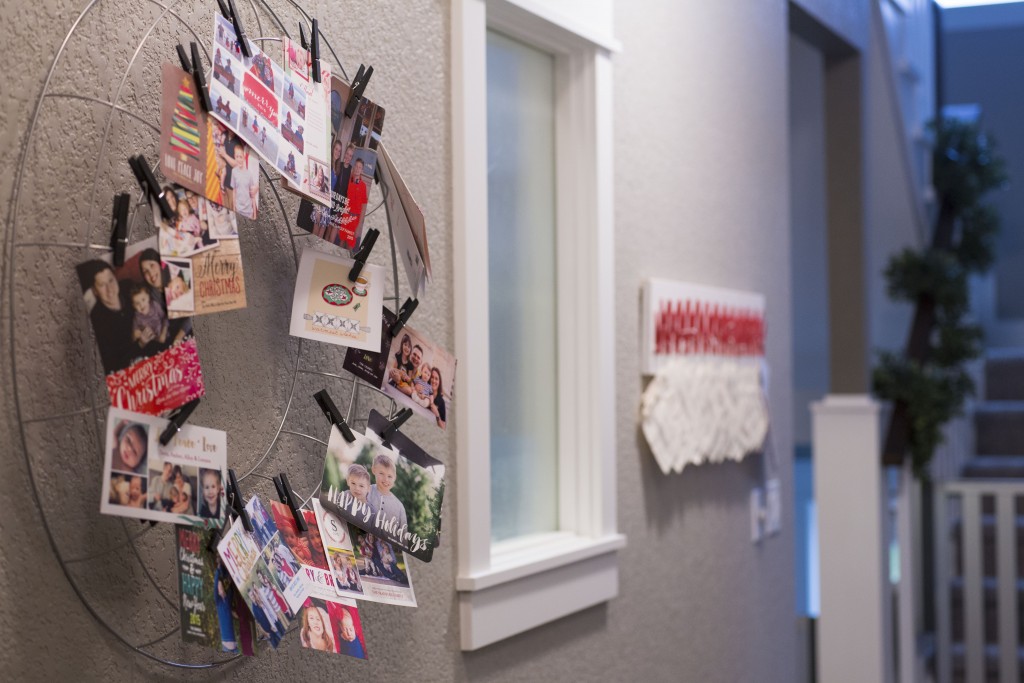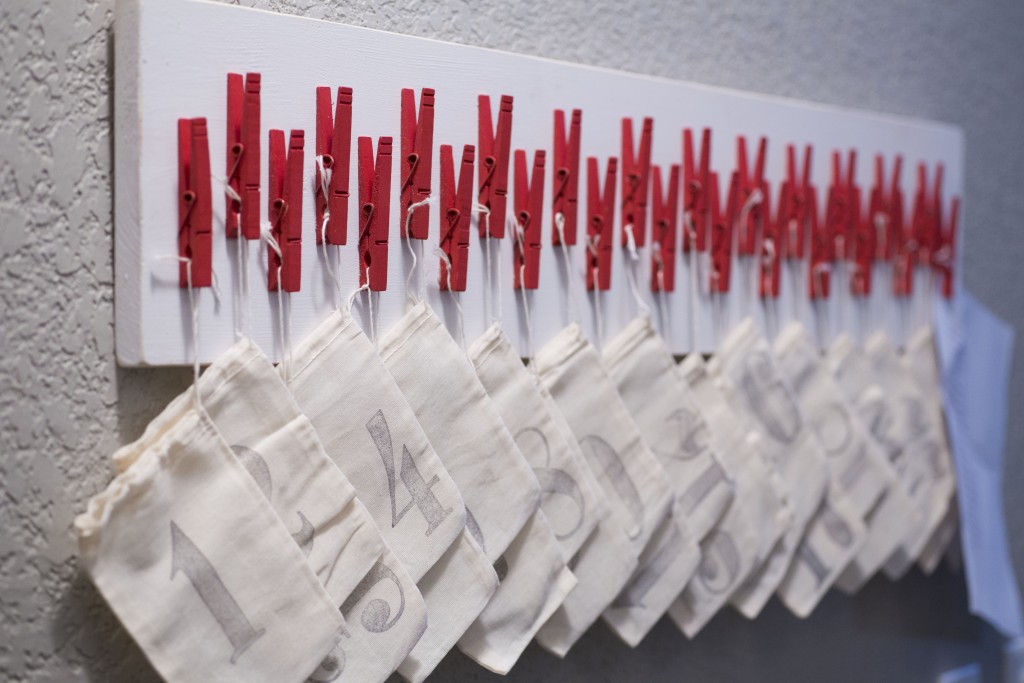 Further down the hall is my Pottery Barn Kids knockoff DIY project. I didn't add any treats or trinkets this year, but focused on experiences. Spoiler alert — we didn't get them all checked off, but I'm certain there were things NOT on the list we did instead. 🙂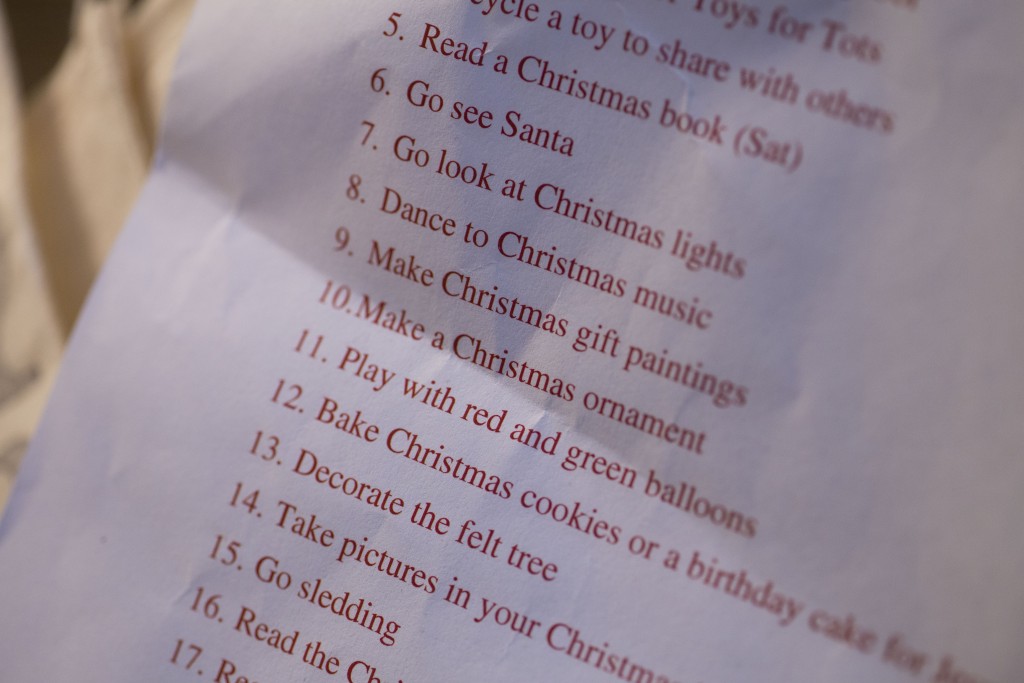 A few more little details here and there. Still figuring out themes and color schemes for different spaces, but it has been fun to play around!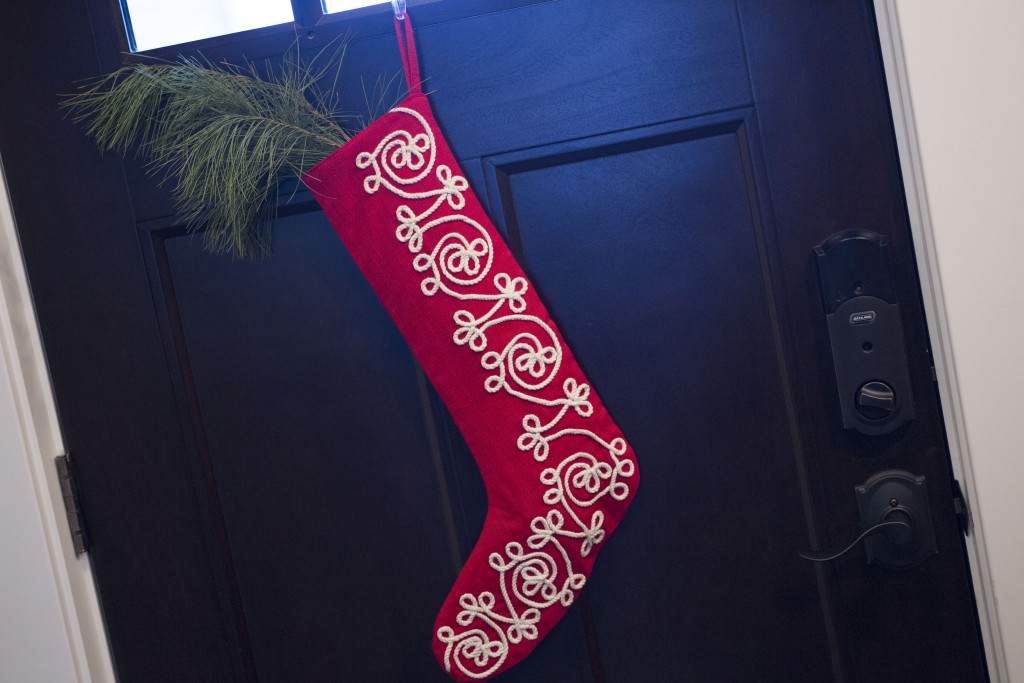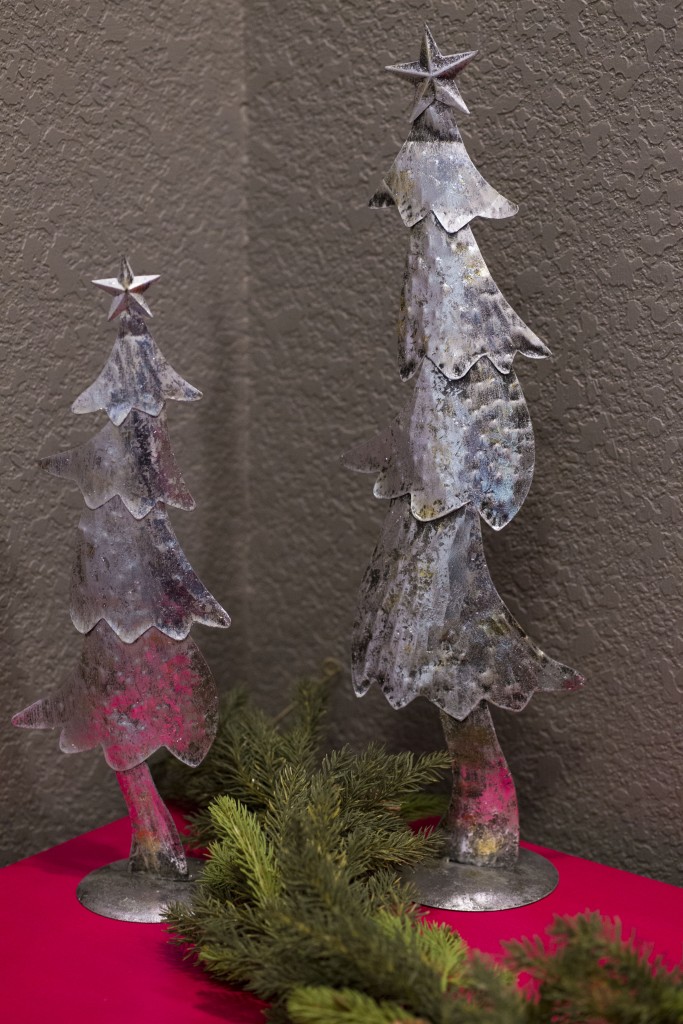 Which brings us to this shot, just this evening, of our tree, ready for Christmas morning. We didn't put gifts under it until just today (at the risk of an early opening!). It feels real now that Santa has arrived. 🙂
Merry Christmas, ya filthy animal. From our home to yours, peace this Christmas.