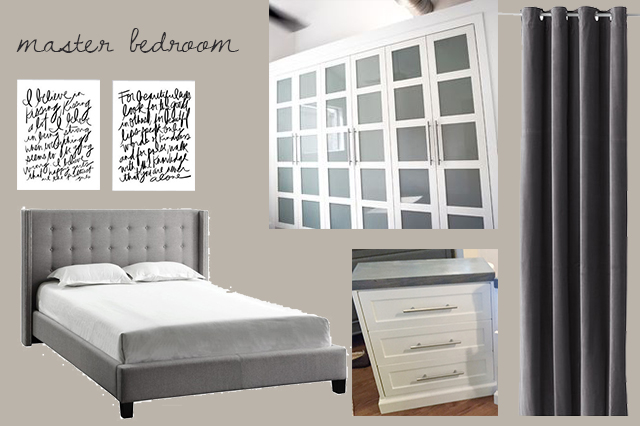 I've been turning my attention lately to our master bedroom and bathroom. I grabbed these below photos from another house by our builder, whose master layout is very similar, to give an idea of what the space will feel like when completely finished: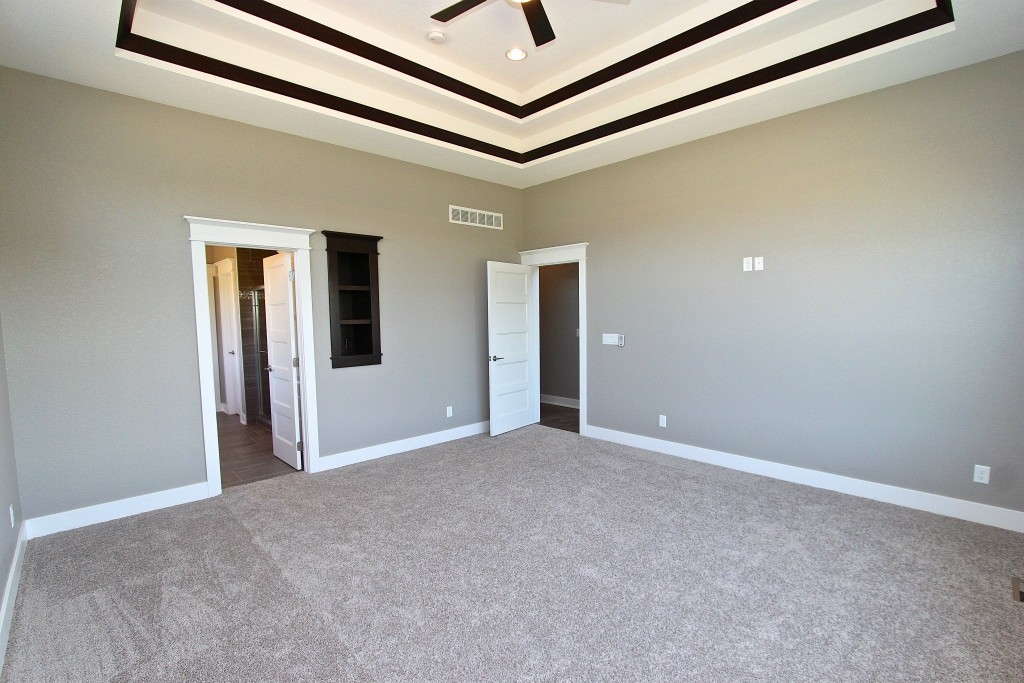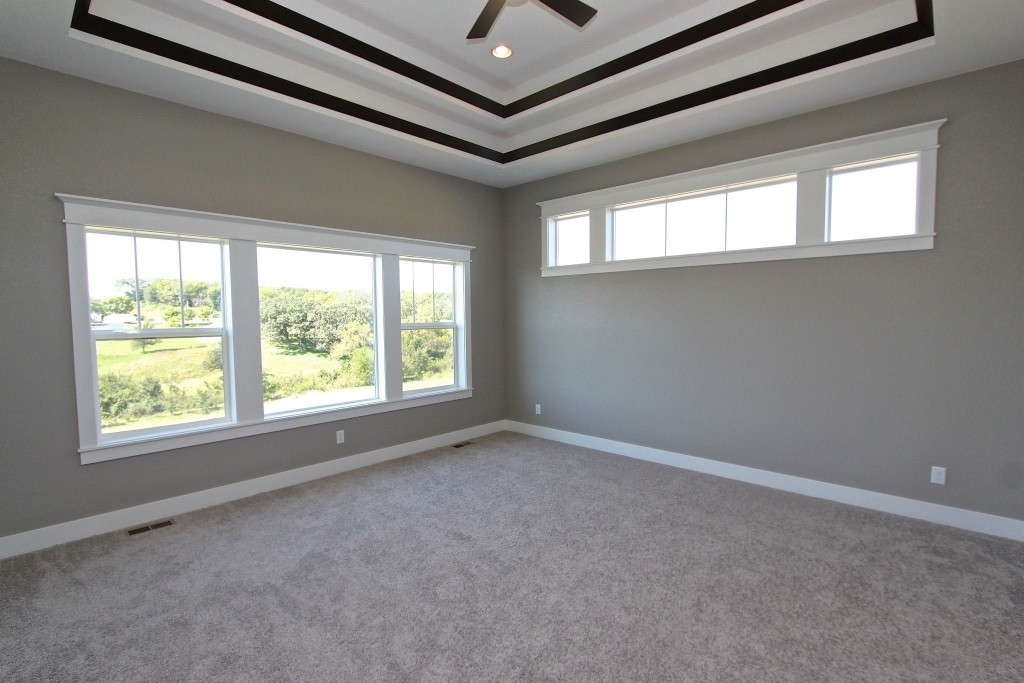 I love how much light this room gets with the two walls of windows, and painted Requisite Gray with white trim and dark stained crown in the ceiling tray, it won't be far from the color combination pictured in these photos. Add chrome hardware to the doors and this ceiling fan, and you have the "bones" of the room.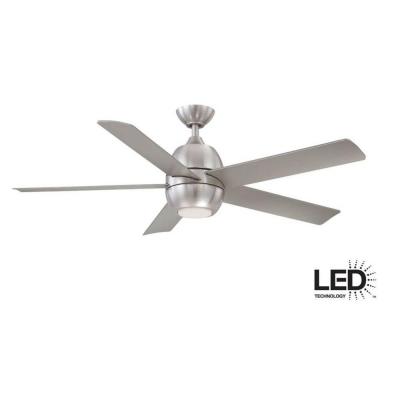 First up to put this room together was finding a bed. In seven-plus years of marriage, we've never owned more than a mattress and boxspring on a frame, so we thought it was time to grow up a little. 🙂 We were drawn over and over again to a wingback style, grey linen material, and I really liked the traditional flair of some nailhead trim. We settled on this one from Joss & Main – (my first time ordering from them and they have FABULOUS customer service!)
Our hacked RAST dressers will go on either side of the bed as nightstands, and on the wall opposite our bed will be our wardrobe built-ins (on which I'll do an entire post when they're complete!). For now, here's the latest in-progress pic (and our wall color in the background!):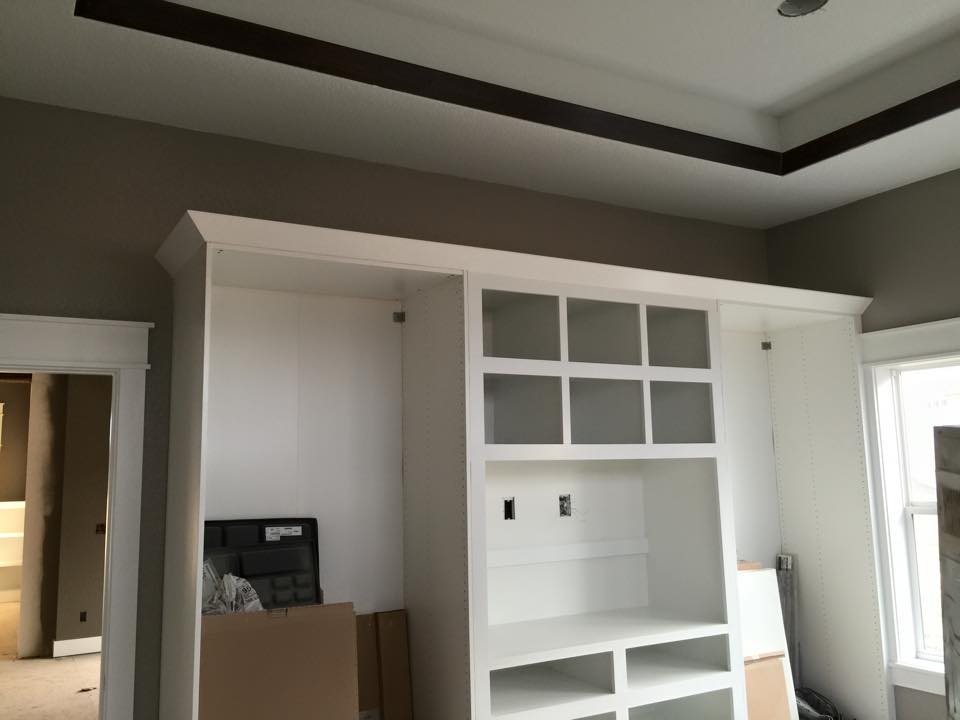 So that covers the first "layer" of stuff in the room…the next step is some accessorizing and COLOR! In our last house, I had a few pops of chartreuse paired with our blue and white West Elm bedding. If we stuck with some of that, I really like the idea of adding some soft seating, either in the form of a chair or upholstered bench in a similar gold.
But…the master bath has been painted in Sea Salt, and I'm trying to keep it really clean and crisp in there with whites, chromes, and the sea glass part of the color wheel. I'm not sure I love the way this citron color flows into that. So….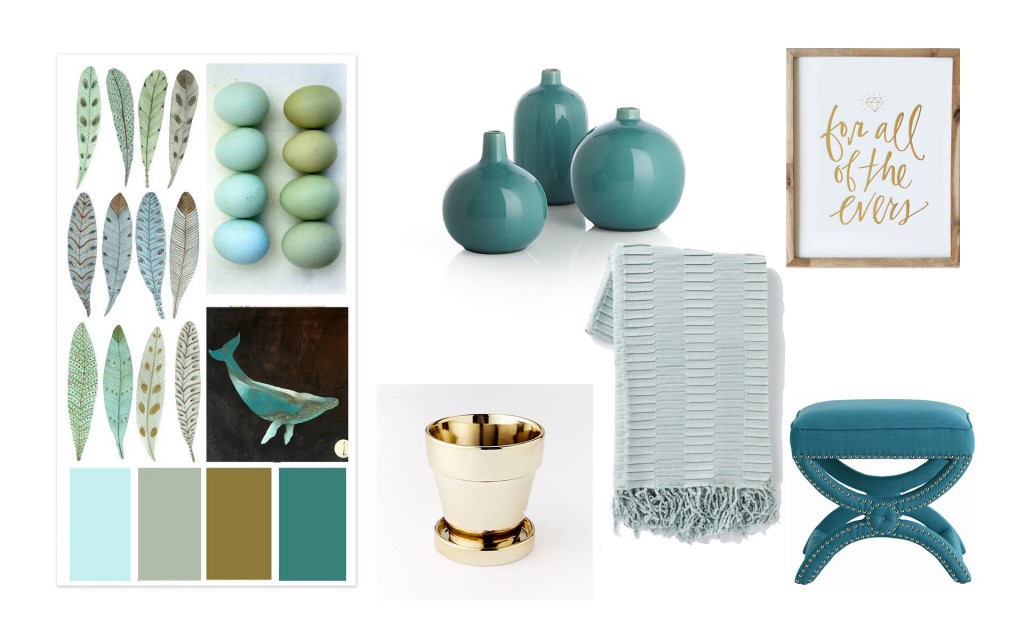 I've thought about losing the goldy green color and instead bringing in more aqua/deep blues. I like that this tranquil scheme brings in some color, without getting too loud or distracting. Really calm.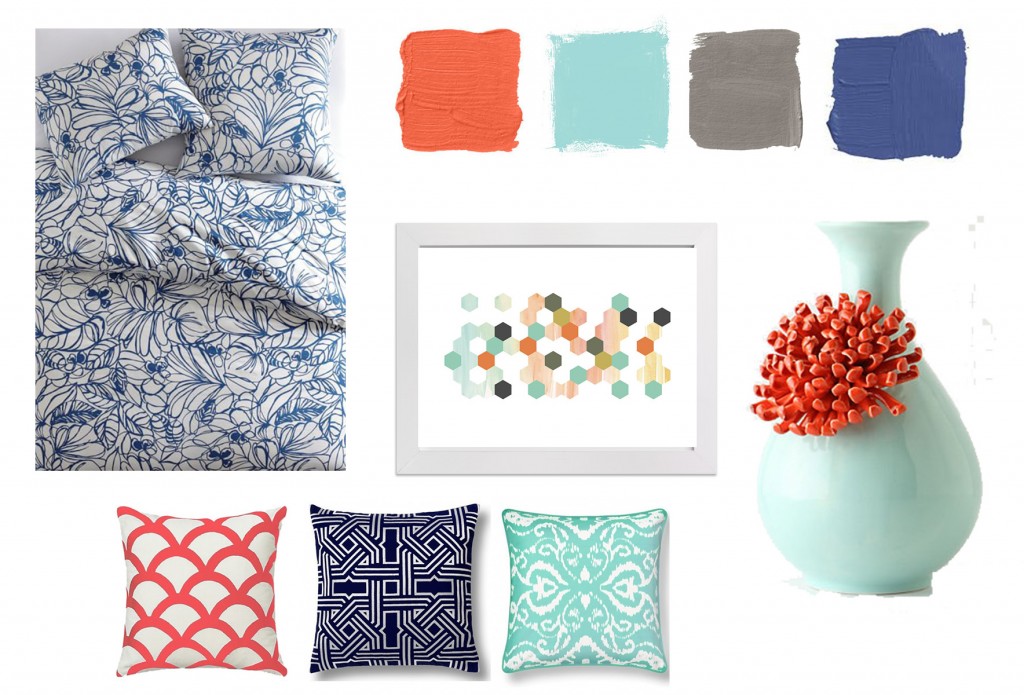 On the other hand, I like the idea of a bright, cheery coral with the blue in our existing bedding. Ah, so many options…
Fortunately I have a little time (and maternity leave) ahead to think on it. But it's fun to play around with ideas in the meantime! I leave you with a couple (very dark) peeks at the master bath — until we get electricity (and light fixtures) this week, these are the best I can get of that room. Even in the dark, I'm loving the paint and accent tile together!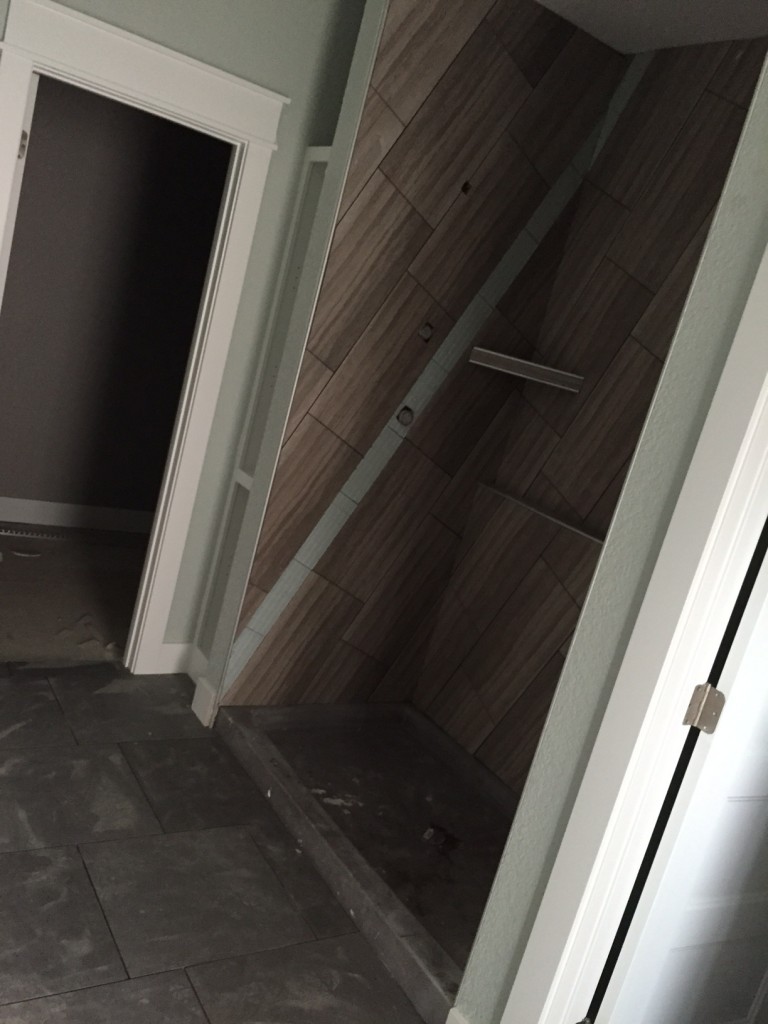 Excited to see our tub, granite, and light fixtures in here, tying everything together!