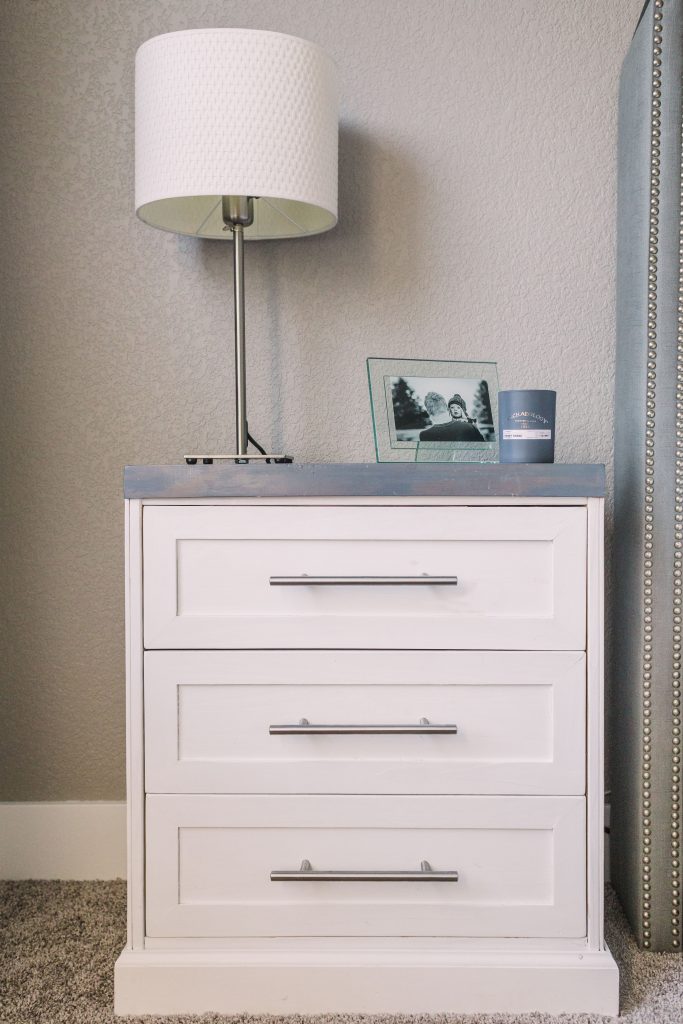 When it came time to think about putting together our master bedroom, simply getting some furniture in there was at the top of the needs list. We were foregoing traditional dressers in favor of our built-ins, but I also wanted some oversized nightstands to balance out the room. I was done with smaller side tables that seemed dwarfed by our king size bed…and wanted whatever we did next to double as some real storage space. I never found anything I went head-over-heels for, but these pretties from Restoration Hardware were definitely hitting all the right criteria…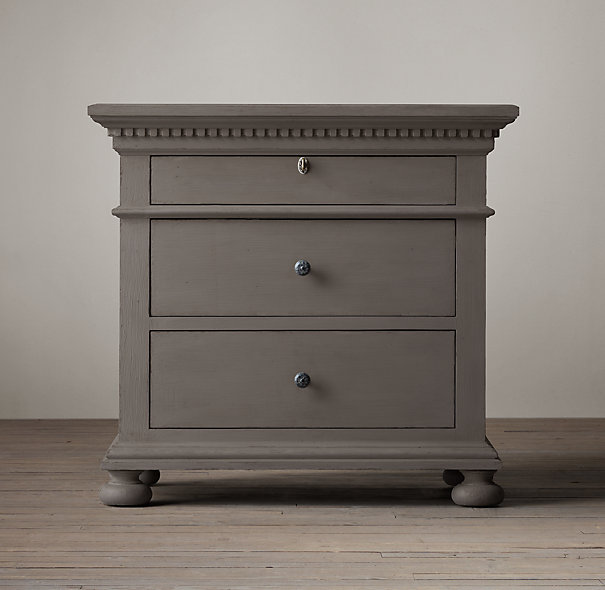 …But, at $865 a piece (on SALE!), these were not in my budget. Inspired by blog posts like this one, we got it in our heads to try our first ever IKEA hack. Don't get me wrong, I love some Ikea goodies…but when it comes to the furniture, we pick and choose since some of it is so cheaply made. Once we read some reviews and learned these are one of the pieces made entirely of solid (real!) wood, we dropped the hesitation and decided to go for it.
We started these bad boys back in August, technically. On a trip home from Chicago, we stopped at the IKEA in Schaumburg and loaded up two Rast dressers, with plans to hack them later that fall. At $35 a pop for these all-pine little units, we felt more than okay to spend a little money beefing them up and tricking them out, knowing we would STILL come out way below the retail price of the several-hundred-dollar dressers of my dream budget. 🙂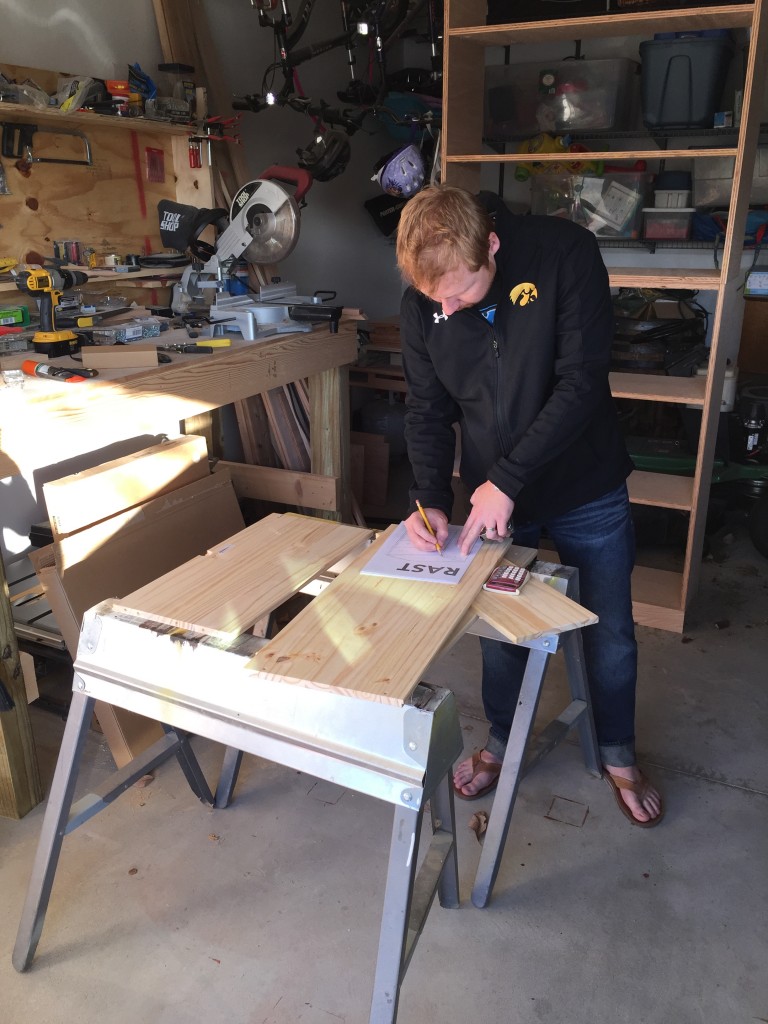 Thanks to friends going out of town for the week (and loaning us their garage/tools in exchange for a little plant-watering!), Page was able to build the dressers as-is…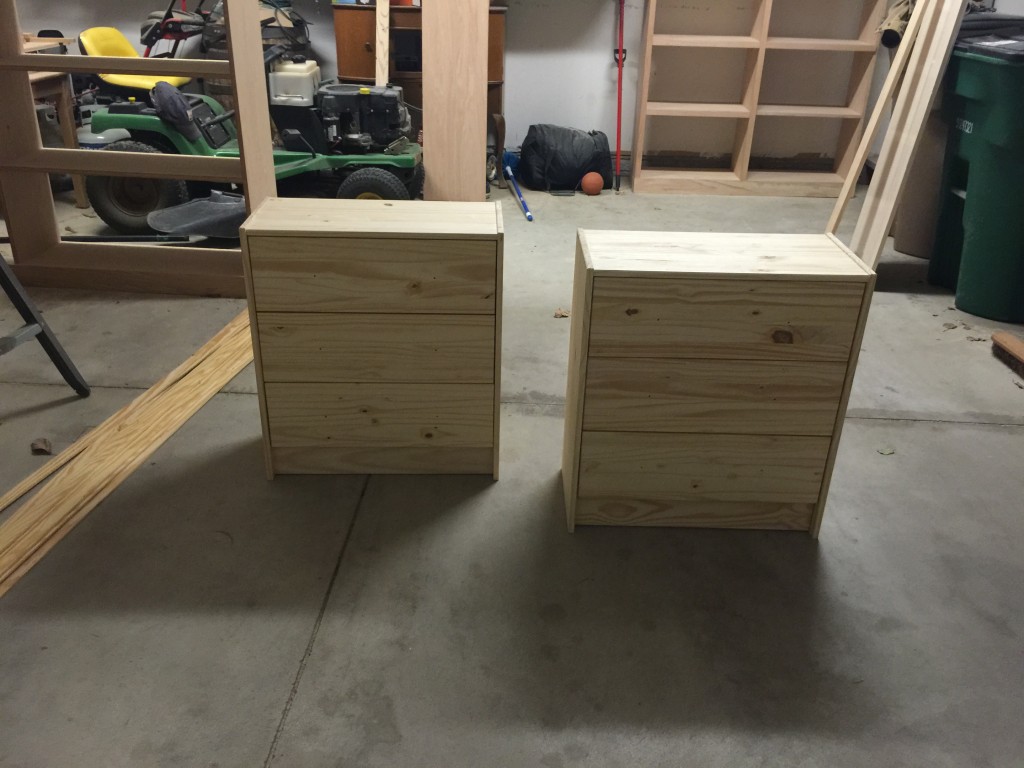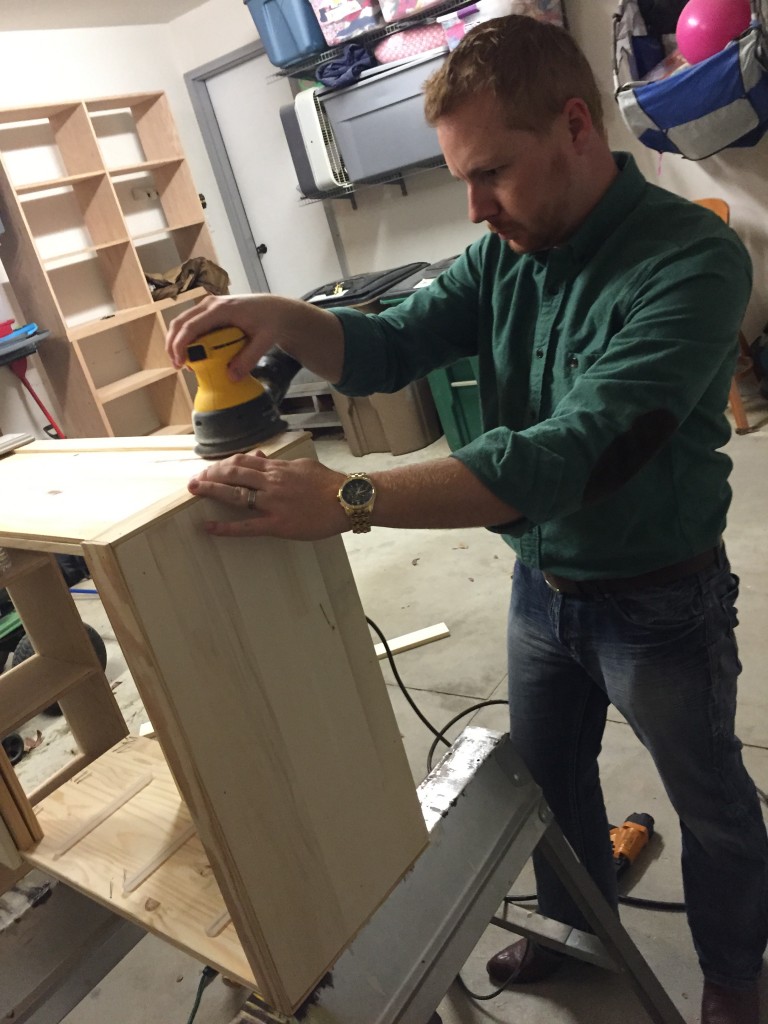 …add some trim to the drawer fronts to make them more interesting…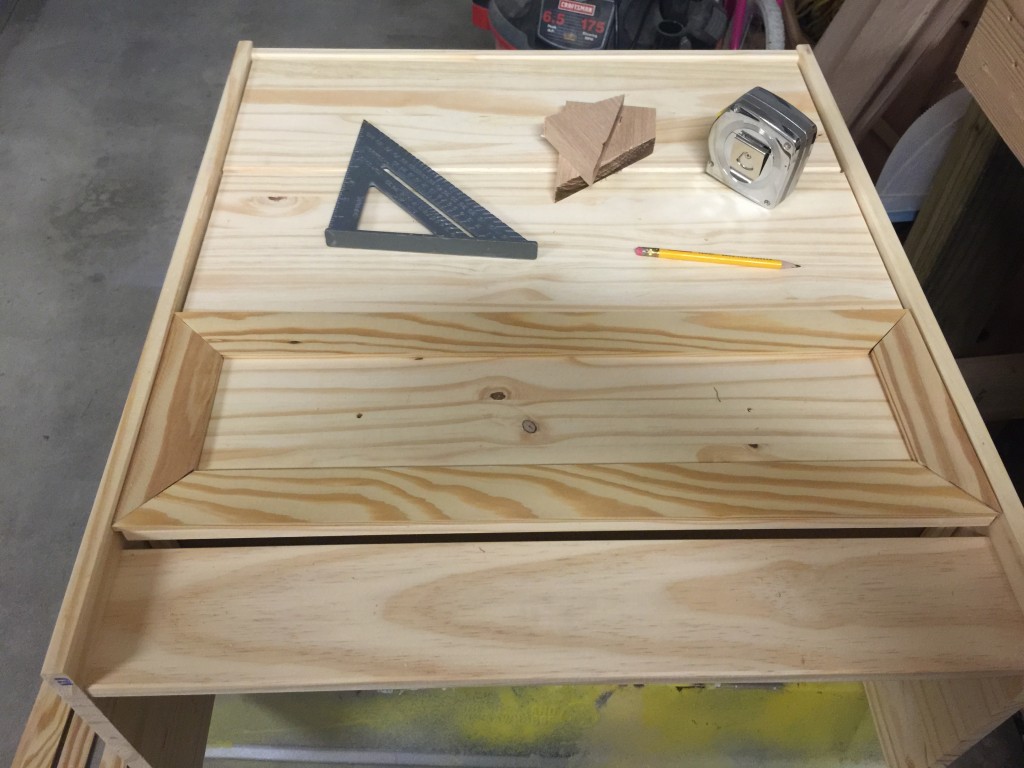 …fit them with some beefier tops and tricked out the bottom base with some additional trim.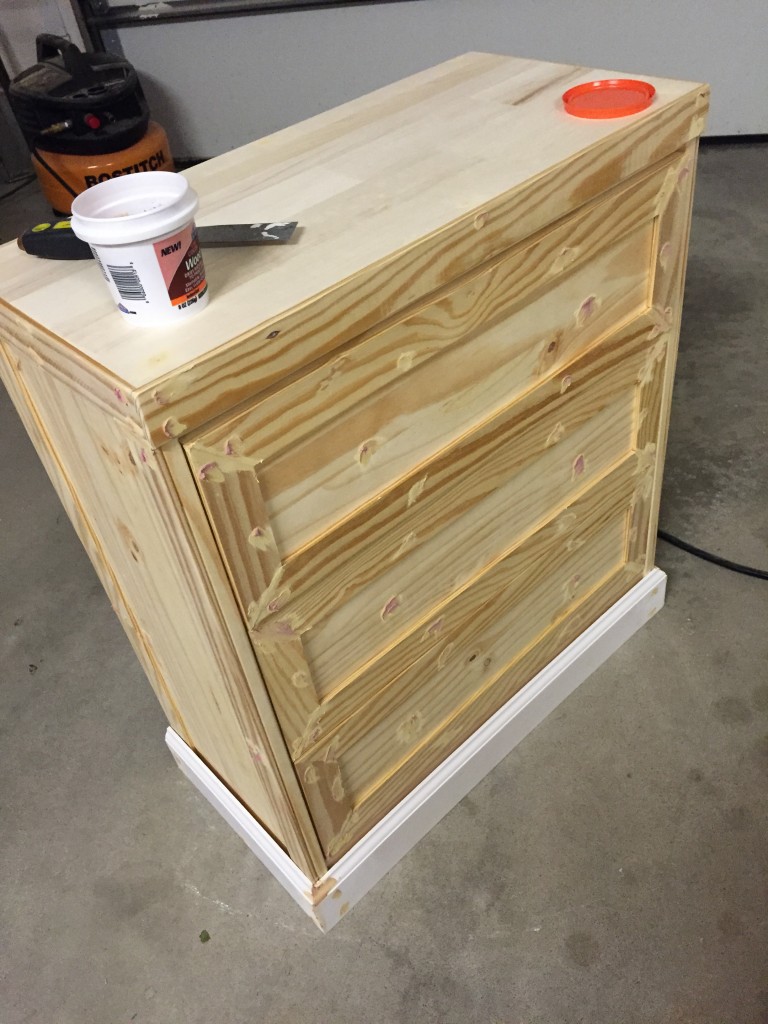 Yours truly (and my tiny assistant) helped with some puttying of the seams and nail holes…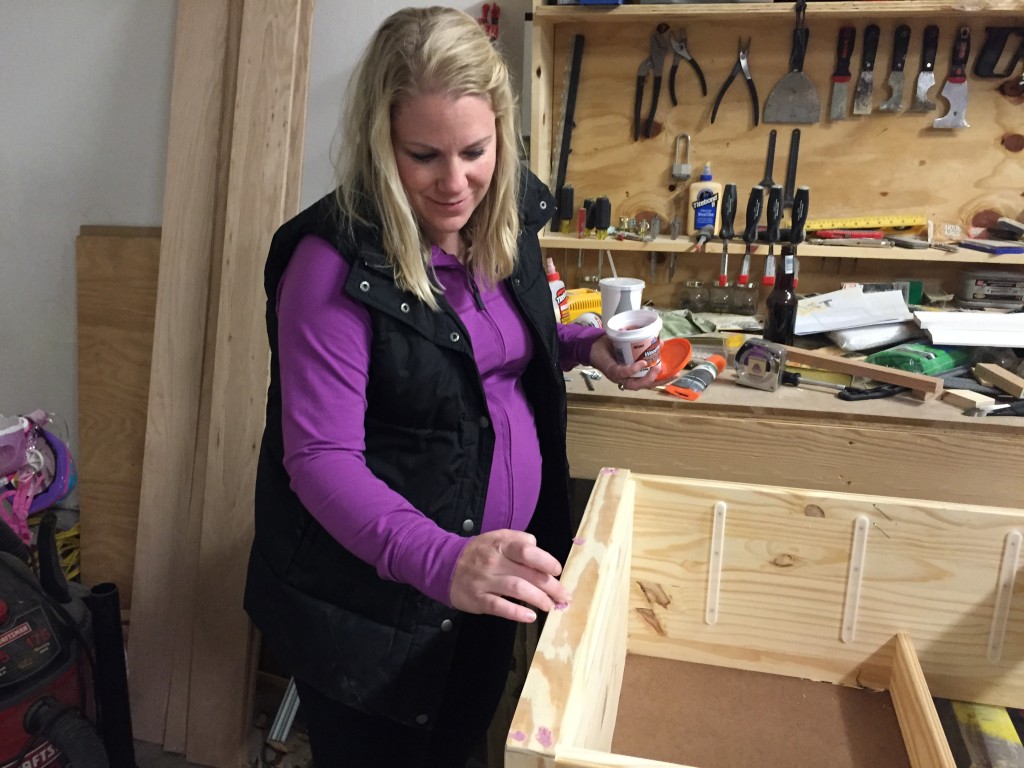 With many overlapping projects at the house that needed Page's time/brain space, and having to relinquish our borrowed garage space back to its owners, we called it a stopping point. But not before Page drilled new holes for the different hardware we had opted for…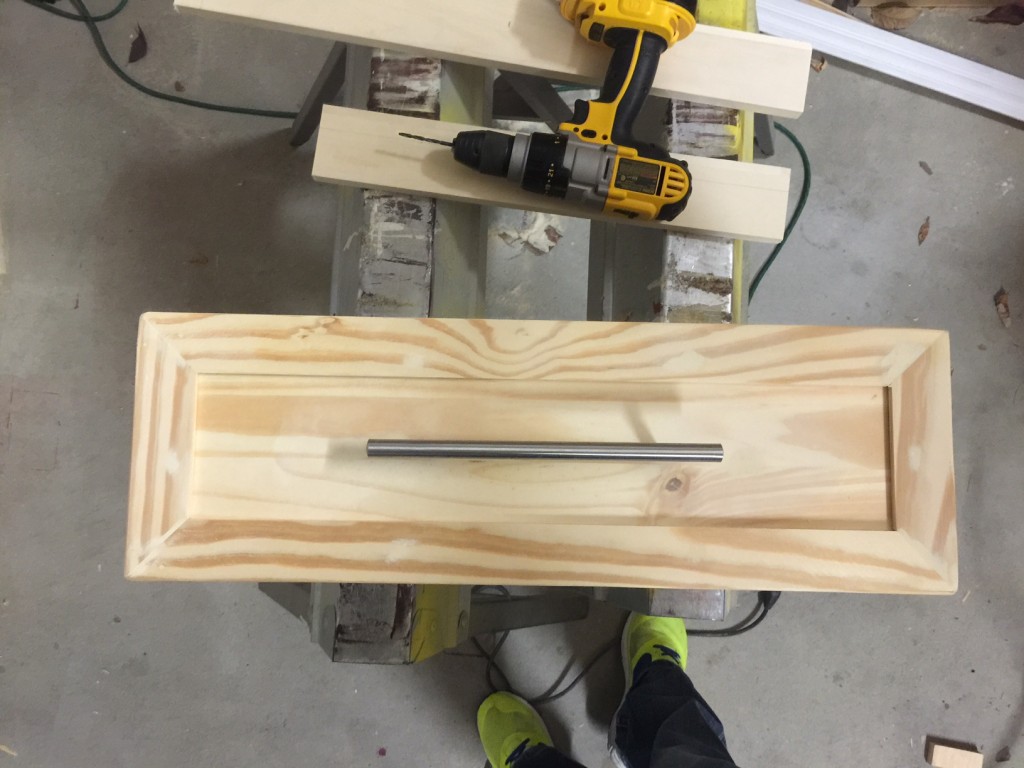 …and we moved them into our apartment garage space for a couple of months, where Page took advantage of a couple occasional warm days to stain the tops and prime/paint. We were SO close to done, but they needed one final coat. Fast forward to Christmas Day, a heated half-built house with no one around, and not much else to do with no travel or family hosting. The final coat of paint went on, along with the hardware.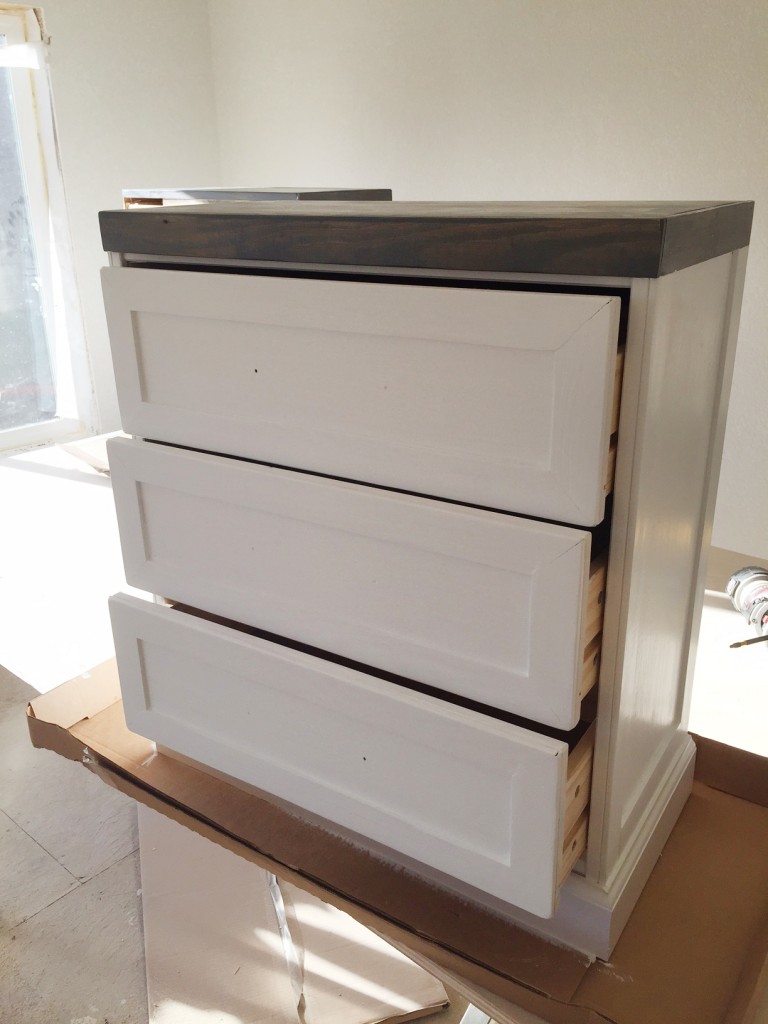 Just in time for the final weeks in our apartment with a little one, we were able to move these in to our temporary digs.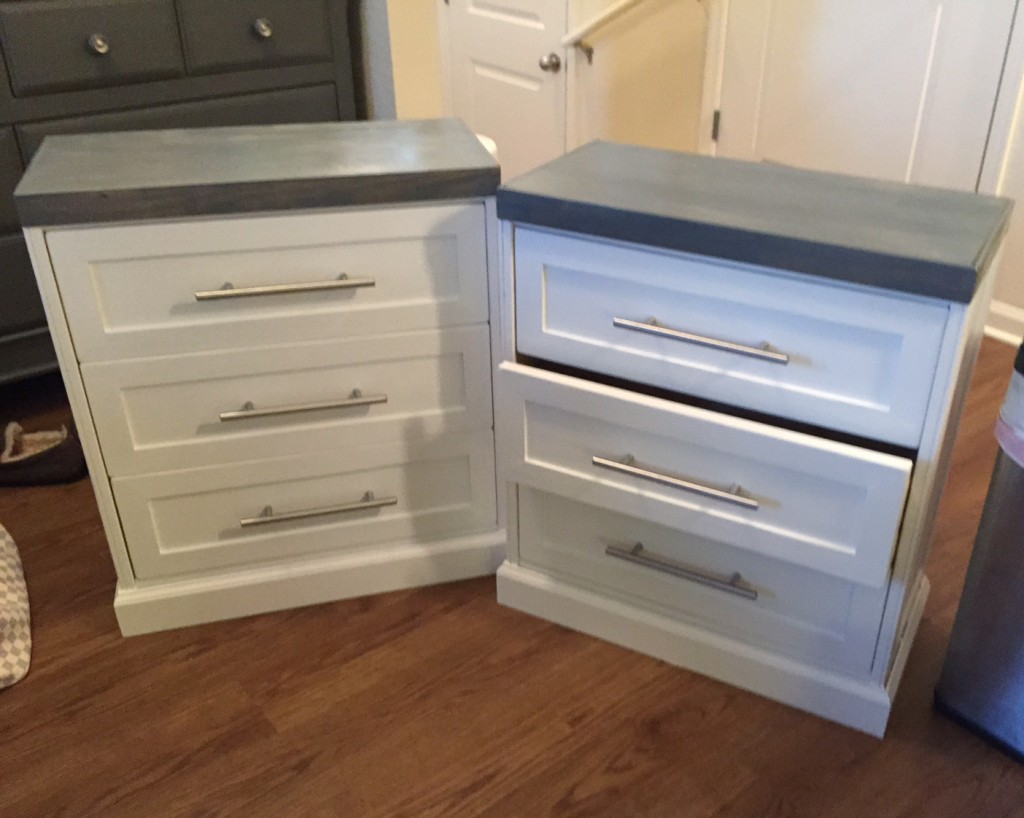 Love the look and LOVE knowing how little we paid (after supplies, these came to less than $100 a pop, including the initial dresser investment).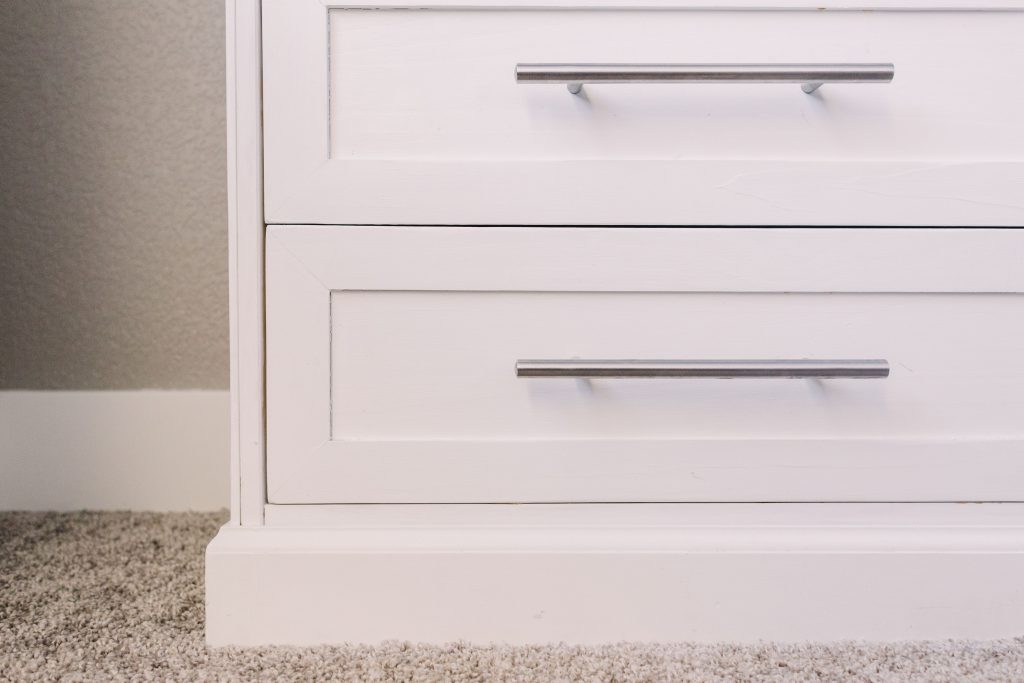 I can't wait to take some better photos once they're in their "real" home in the coming weeks, and properly staged with decor that's currently in boxes. But until then, I'm still swooning, and organizing them of course. I'm in love!