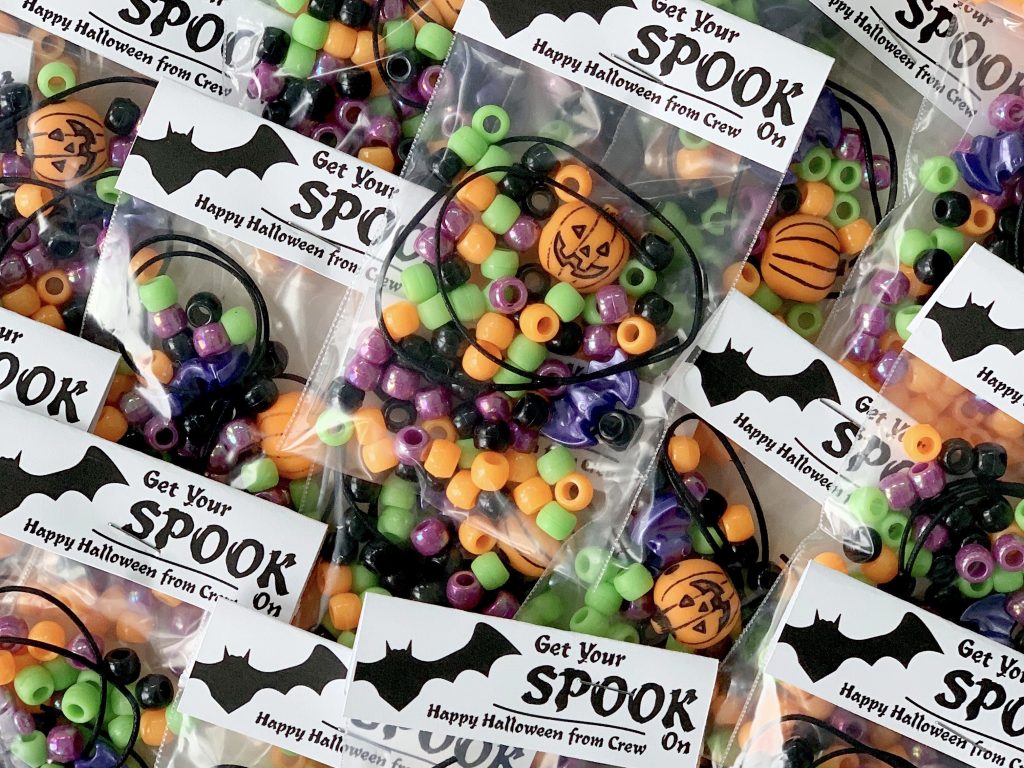 Every year, Crew and I have a tradition of assembling little treats for his classmates to celebrate Halloween. The past couple of years, I've shied away from anything edible (they get PLEN-TY of sugar that night anyway!) but I also don't like just giving junk with a two-second shelf life. After we gave "Bugs and Kisses" two years ago, we opted to make Witch's Brew bath bombs last year.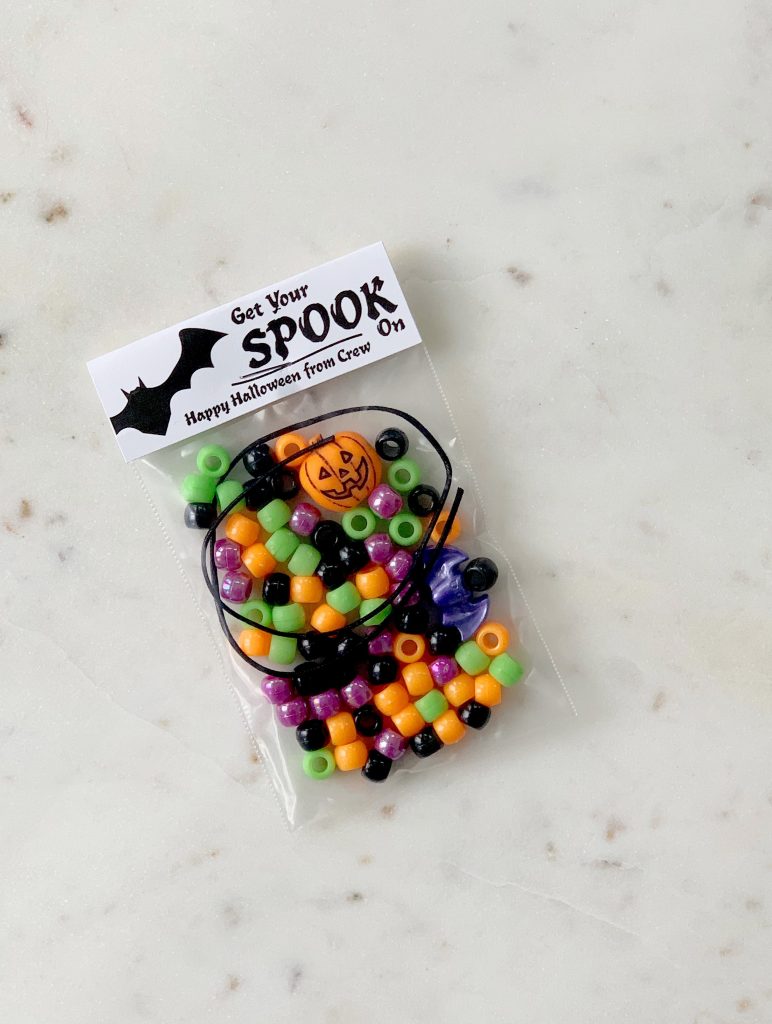 It's tricky to come up with something of a little substance, but also economical to produce 24 times over. But after watching Crew recently string pony beads on pipe cleaners (a favorite quiet activity), I hopped on Amazon to see what sort of spooky themed beads might be available…bracelet kits it was! I love that there's a little activity to do, and, because Des Moines is weird we trick or treat the night BEFORE Halloween (Beggars Night) I'm thinking we can send these with the kiddos on the 30th and they might still have the whole next day (ACTUAL Halloween) to wear them if they like.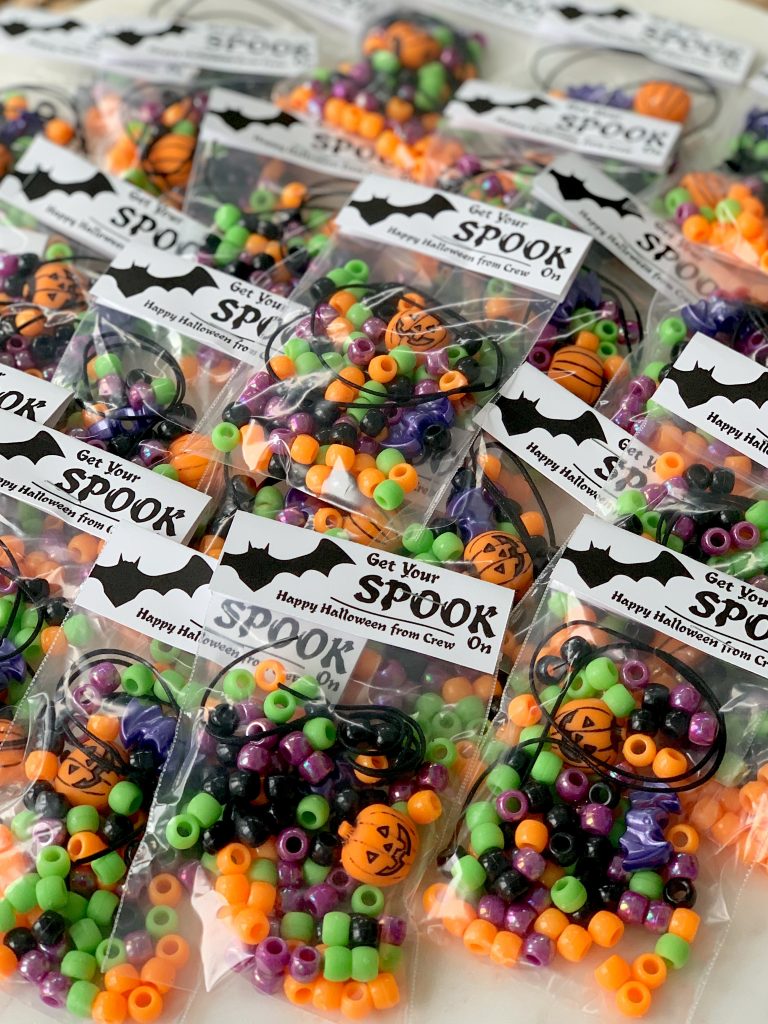 I found the 3″ wide zip-close bags, black jewelry cord, and 500-packs of pony beads in assorted Halloween colors at Hobby Lobby and I added one of these bat beads and one of these pumpkin beads to each kit.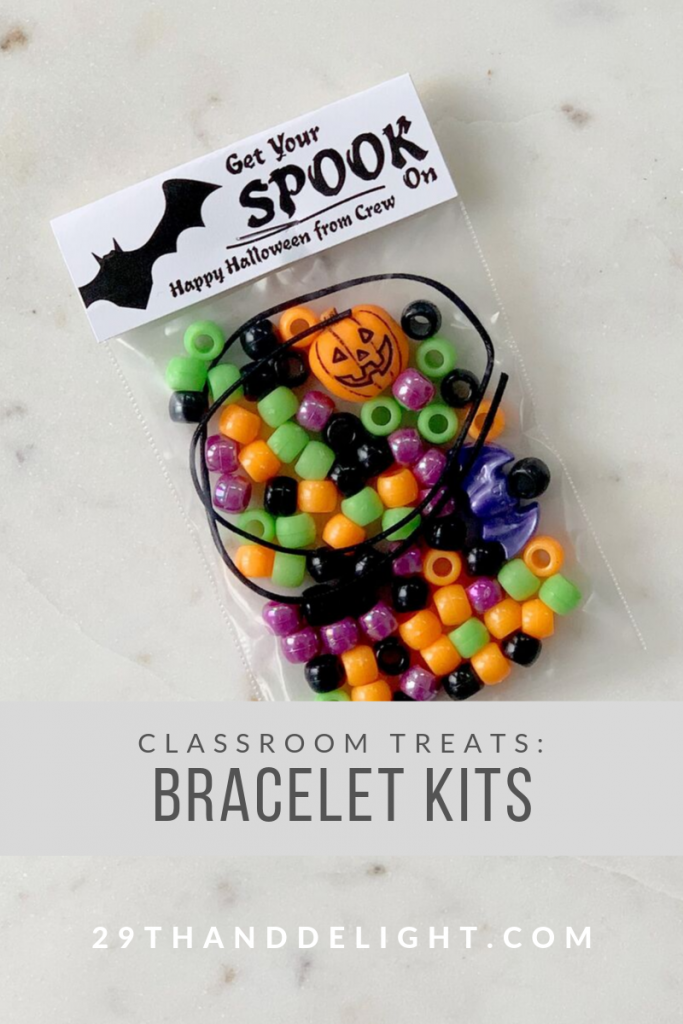 Grab the little bag topper printable HERE if you'd like to use it (just trim to a 2×3 rectangle, leaving the design at the bottom, fold in half lengthwise, and pop it on the closed bag with a staple or two).