Like many of you, we have both some air and car travel planned for the summer months, and I've been adding to my secret stash of goodies for keeping our almost 4 and a half-year-old busy. Today I'm sharing my list of some favorites I'd recommend again and again as well as some ideas from past travel during the toddler years. (You can also file these under "restaurant friendly" — not too noisy/large/messy and perfect for when you have to sit in one spot for a while – I keep a couple of these in my trunk for whenever we end up out to eat, and rotate them out regularly.)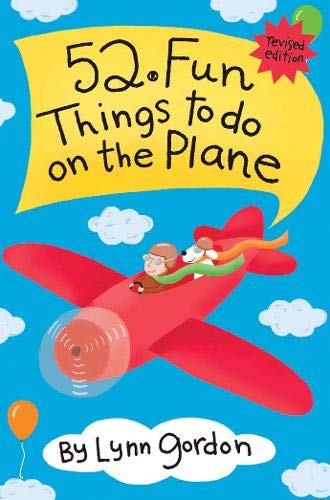 Depending on your mode of travel, I love these decks of ideas for car and airplane time. Go through them and all pick, or draw a mystery card – either way, these are full of fun ideas that are appropriate for either environment. I would say these can be adapted for younger ages, but truly are for the 4 and up crowd.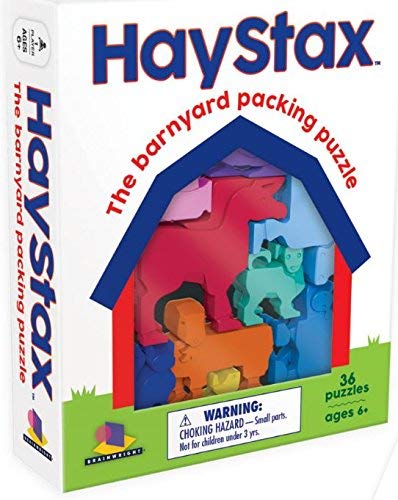 We bought the Dog Pile version of this game ( a little older age range) and figured we can all work on it together as a family, but this younger version, Haystax, (recommended age says 6+ but Crew can totally do this) is the same concept on a simpler level, and again, if your littles need help, it's fun to do it together. Everything packs up neatly into the little box it came in so it's nice and portable.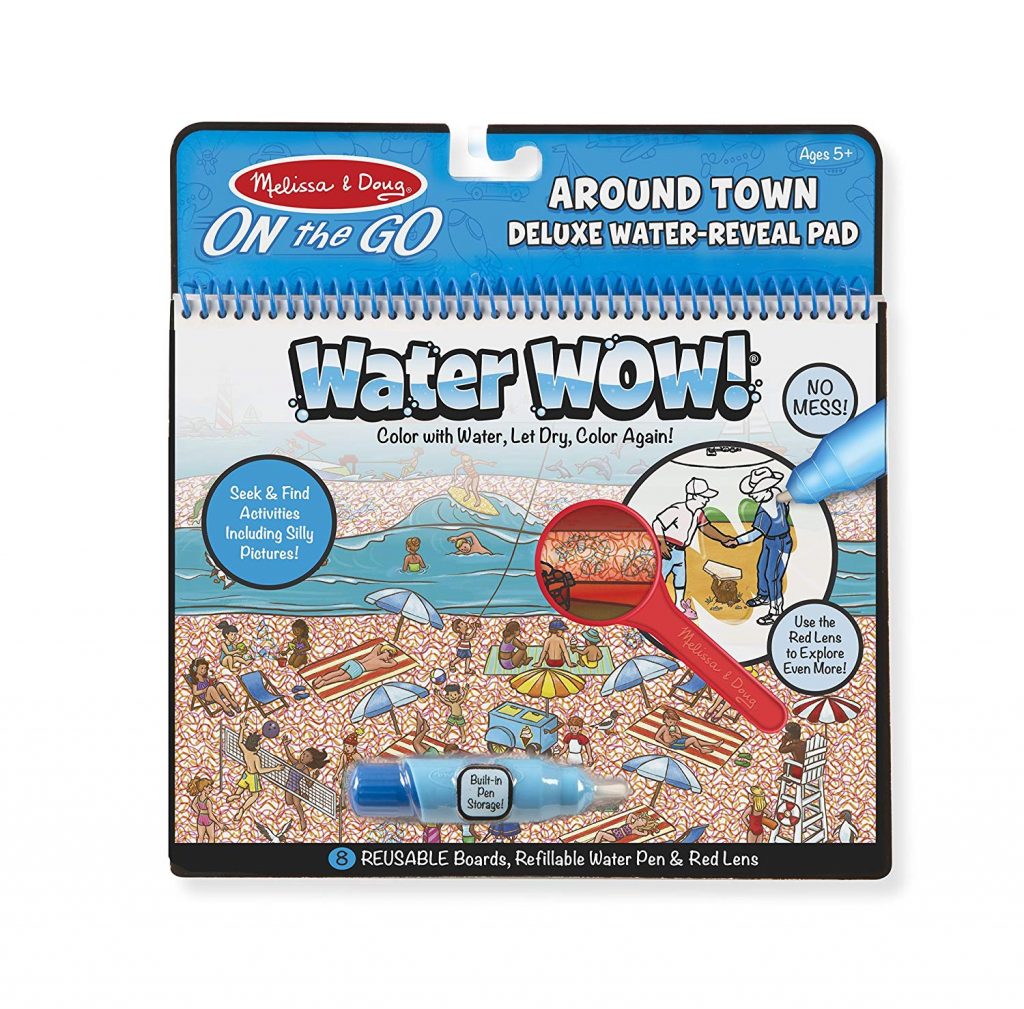 The Water Wow tablets are all over every "must have" list for traveling with kids, but I've learned I prefer the Color Blast version with the marker, instead of the little paintbrush thing you have to refill (inevitably, we run out of water in the car mid-trip, or we get on the plane and realize we never filled it up post-security). That said, they only make these deluxe pads with the magnifying glass with that water style of pen so I'll just have to get over it. I like the added element of search/find (something Crew is very into right now) coupled with coloring, but we only have to pack one item for both activities. As for the younger kiddos, the regular tablets have been a hit with Crew since he was a little past two.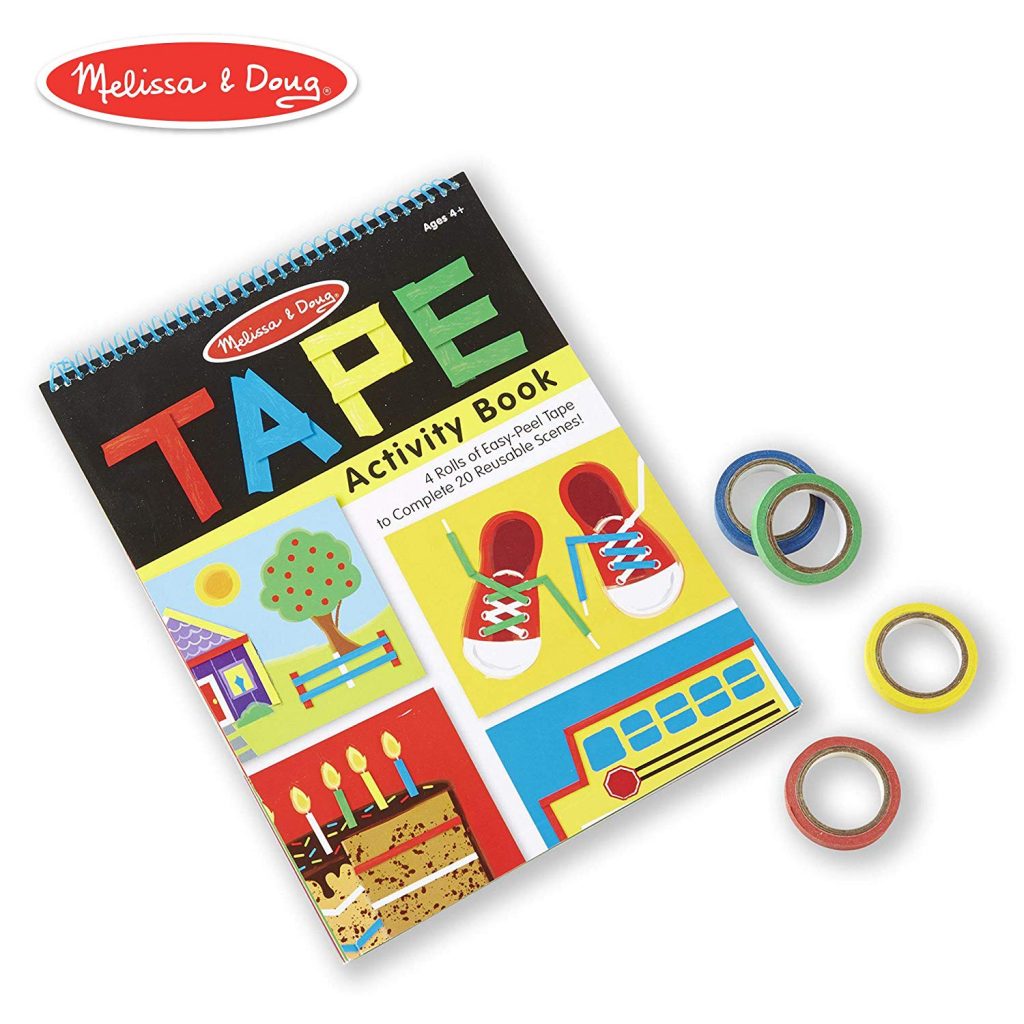 Melissa and Doug definitely has the "busy activity" category down to a science. The latest thing Crew has been into when we get out art stuff is any kind of tape, so of course, M&D makes a tape activity book. The book was larger than I anticipated, especially when opened flat, so it may be more of an "on-the-floor-of-the-airport" item or for when we reach our destination, but I'll report back!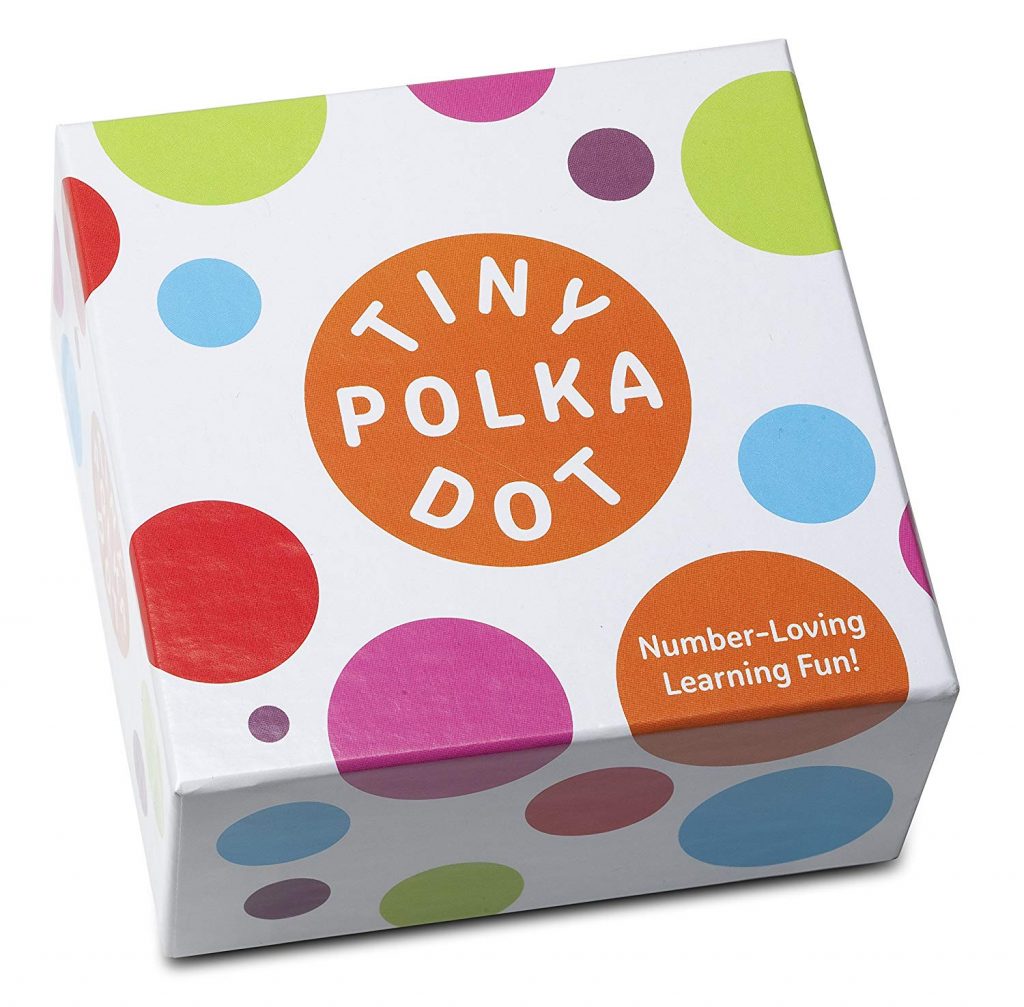 I'm a closet math nerd, so I'm all over any excuse to turn math into play. This Tiny Polka Dot game is essentially a deck of cards, but SO versatile in that there are MANY different games to play with them, based on your child's age, starting at age 3 up to adult. Crew loves any game because it means he has our full attention (ha!) so while we haven't used this one yet, I'm anticipating it to be a hit several times over.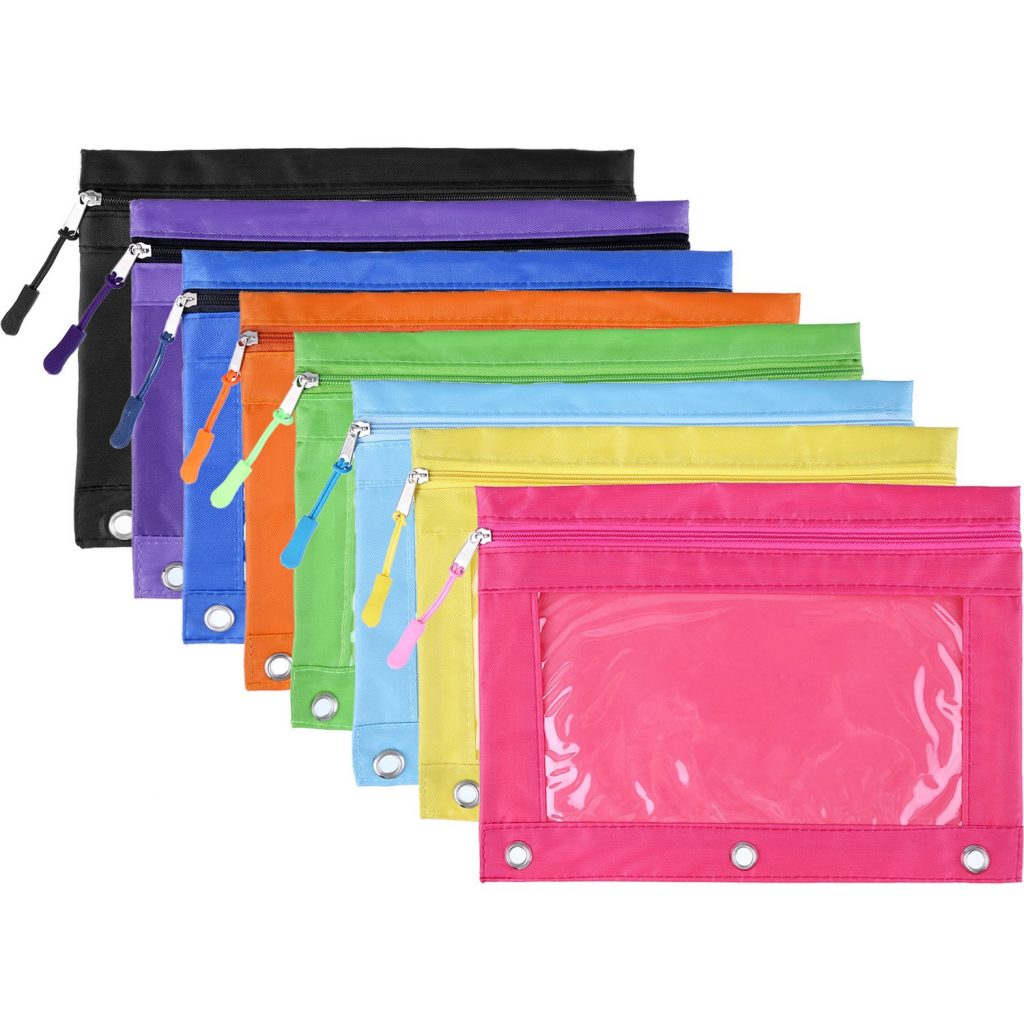 And finally, I switch out stuff in our busy bags. There are round-ups of ideas all over Pinterest (like this one) and we've used these every. single. time. we travel since Crew was about two. The clear bags are easy for kids to see and decide what they want WITHOUT dumping everything, and you can swap out the activities based on your child's age or interest. You can put them on jump rings to make a "book" of bags — and for multiple kids you could ring together their individual bags to keep things separate but still organized. (I like that when on rings, in turbulence, they don't all go flying in different directions!)
Our go-to versions have been beads and pipe cleaners (it used to be just about the motor skill of stringing them on when he was younger, now it's all about creating his own patterns.) I also used some felt to create all the elements of a cupcake, similar to this post. But to take it a step further, I made illustrated "orders" on index cards so Crew could "fill" each person's order by assembling whatever is pictured (three sprinkles, two cherry, pink frosting, etc). Other past favorites: the window clings from the dollar section (stick them all over the car window, airplane tray, etc!), a simple pad of paper and crayons, and colorful pom poms and a pair of kid tweezers – the activity was simply to practice picking them up and transporting them to whatever was around – an empty cup, a spare busy bag, etc. Sometimes the best activities are the simplest ones!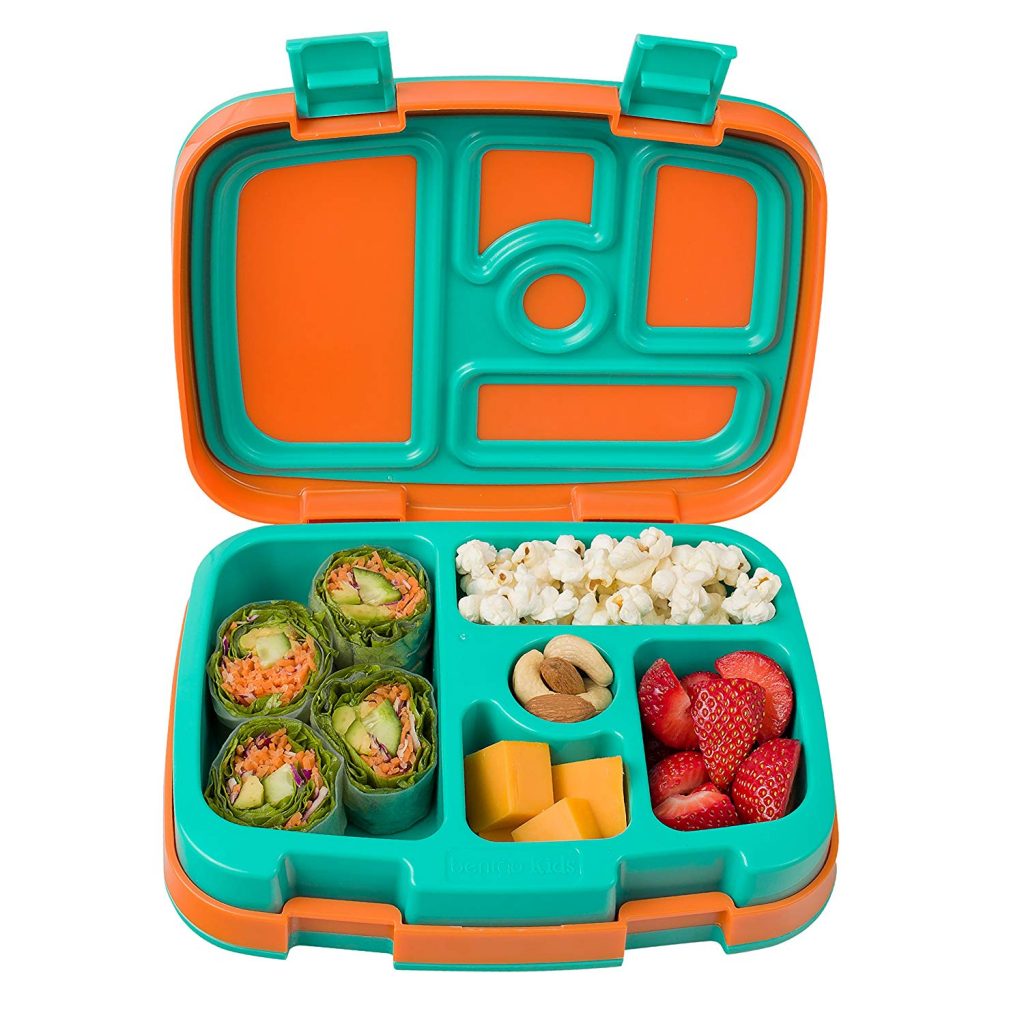 I'd be remiss to not mention to pack all. the. snacks. I used to throw them in my bags haphazardly and I've found sanity in using Crew's lunchbox so that he can help himself unassisted and I'm not constantly passing stuff. Game changer! W also overdose on suckers, both for takeoff / cabin pressure for those little ears and also because, frankly, they last and keep little mouths quiet and busy! It IS vacation, right? 😉 Happy travels!