I may not get a lot blogged anymore, but Easter baskets are one thing I always love to stop and take the time to share! I find the best gift and gear recommendations from other parents sharing things they've found and loved, and I like to put some of that back out into the blogosphere. Bring on Spring and all the bunny business!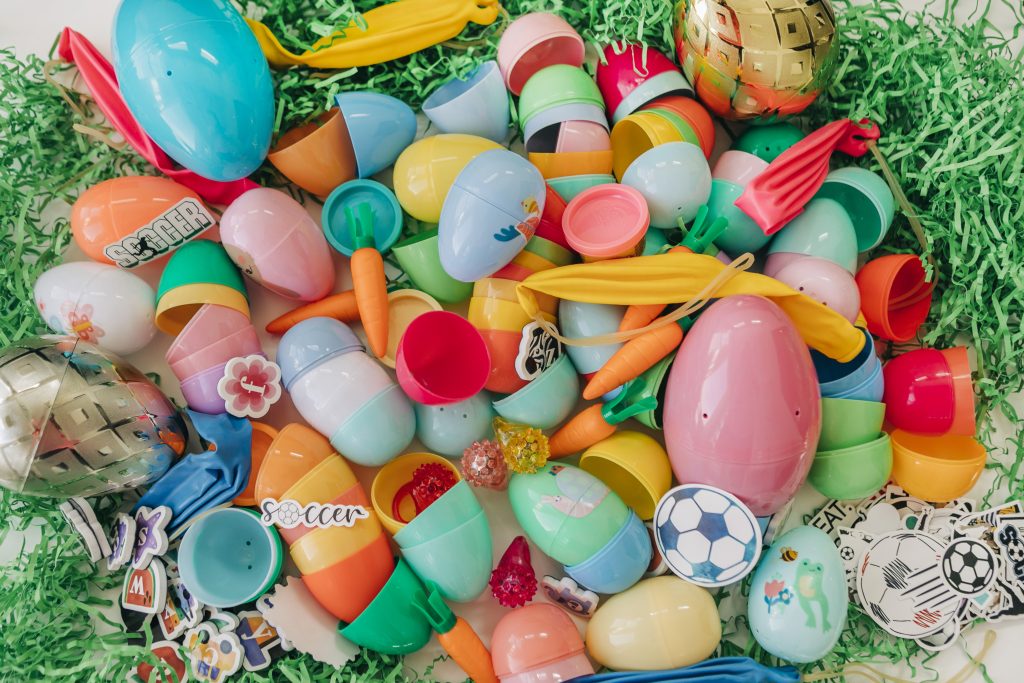 First things first…our egg hunt!
We definitely include candy but our kids are surprisingly particular, so we don't do THAT much. The bunny usually leaves a note that tells us how many eggs we are looking for (so we don't go crazy for hours searching for eggs that don't exist!) and it usually just happens to mention which colors are for which kiddo. 😉 Our almost 2yo girl eggs will be filled with these magnetic letters and these light up rings along with some playdoh and bunny grahams. Our 7yo boy eggs will contain these waterproof soccer stickers to cover his water bottles, notebooks, iPad case, etc. and these punch balloons along with some favorite treats.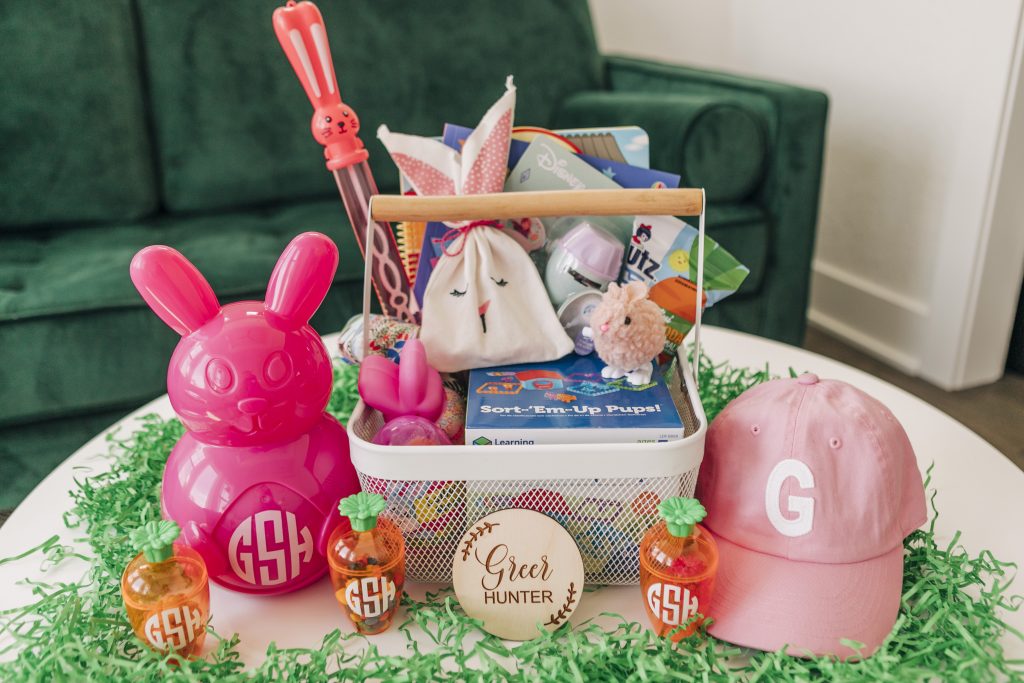 Greer's Basket (age 2):
Our dog-obsessed gal is getting a puffy pet store sticker book (the puffy stickers are easy for little hands to handle in our experience) and this Learning Resources Puppy Sorting Toy; some Little Sleepies Spring pajamas (print no longer available); the Usborne Little Children's Sticker Book; a monogrammed hat from Rey to Z; some WikkiStix; a Frozen projector light (WalMart – not linkable) and some Target dollar spot goodies.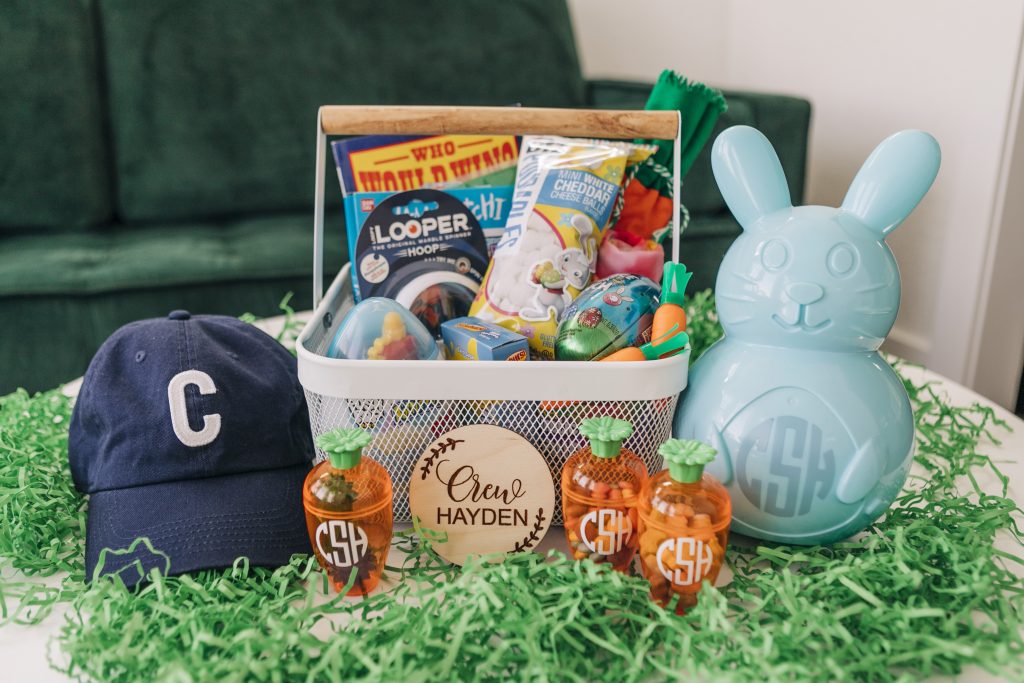 Crew's Basket (age 7):
Always curious about what WE did as kids, I thought it would be fun to add this Tamagotchi; a magnetic word guessing game (major Wheel of Fortune vibes); a couple pairs of new sleep shorts for Spring; a monogrammed hat from Rey to Z; Kinetic Sand surprise; WiikiStix; a Looper marble spinner (I grabbed the Hoop version), a Who Would Win title (this series is a hit with him right now) and an assortment of snacks and sweets.
Counting down the days over here to Easter, Spring, our gal's second(!) birthday, and allll the warm weather!