Year two, quarter three. Frozen ❄️ and Moana on repeat, complete with closed eyes and outstretched arms pose😂 Yelling at Alexa 🔊 chuckling "aww" whenever you see anything remotely adorable 🐶 Pretending everything is a phone 📱 and obsessing over all lip and nail products 💄 💅. Chattering constantly and adding new real words all the time. 💬 identifying more colors 🎨 specific body parts, and loving activities that have included swim lessons, story time, and music class 🎶 You love drawing, climbing, playing in water, snuggling, napping and most recently, only eating off "real" dishes. 21 months with you…in the home stretch to TWO!✌🏻We love you Greer Girl 👧🏼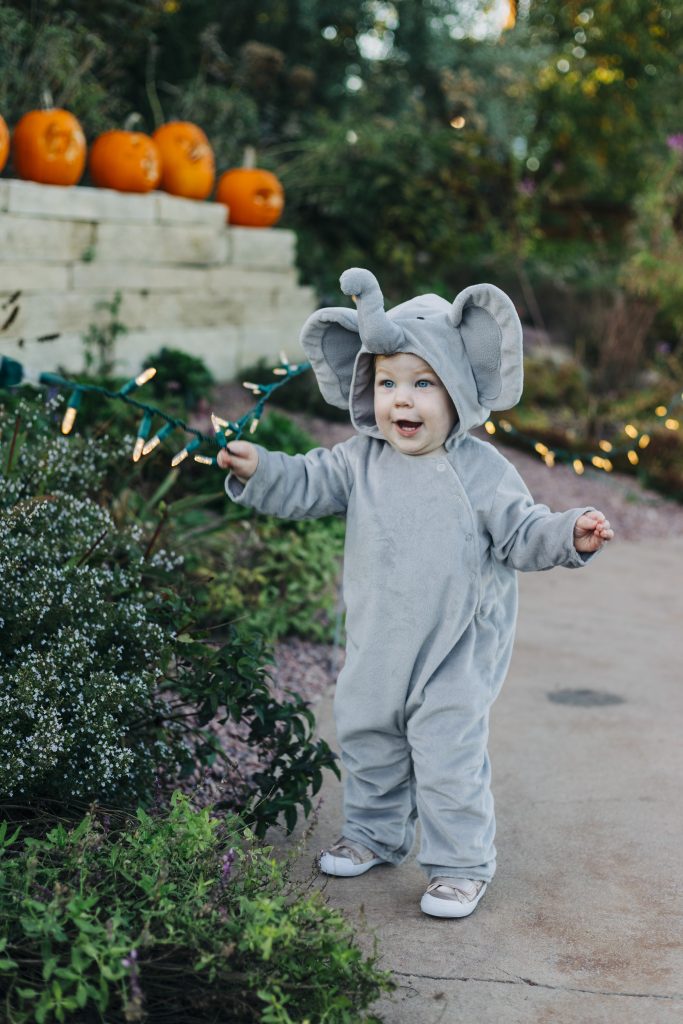 This quarter brought your first "real" trick or treating experience — the weather was perfect and you LOVED being able to be out and about trodding along behind random kids. You could have cared less about the candy or collecting, you just wanted to be where the action was.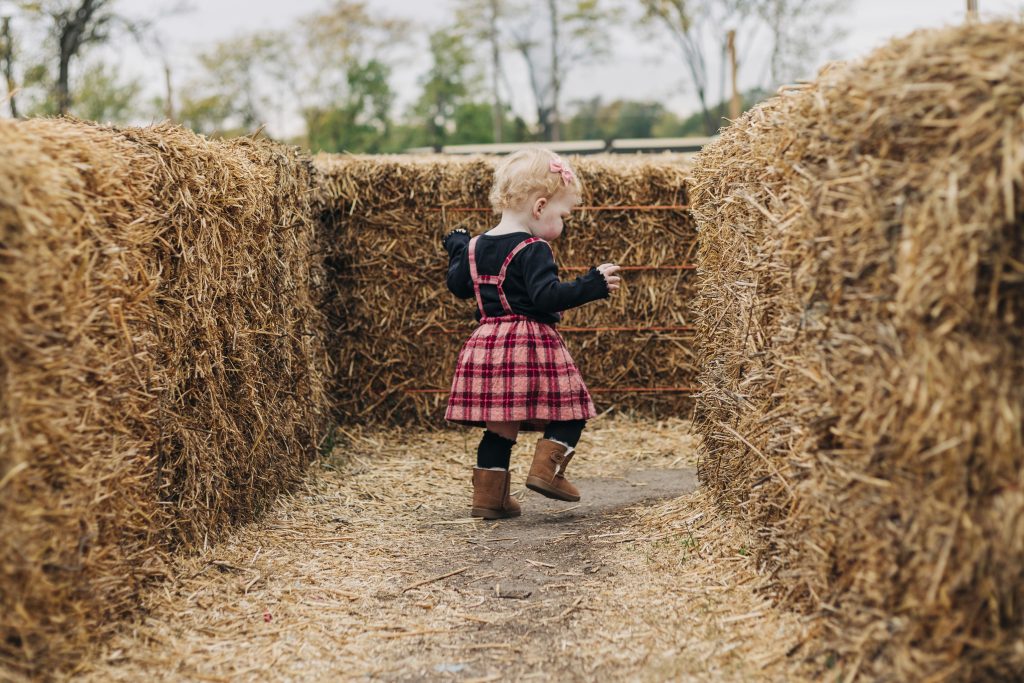 We squeezed in as many last outdoor outings as we could as the temps started to drop. Lots of patch time for you!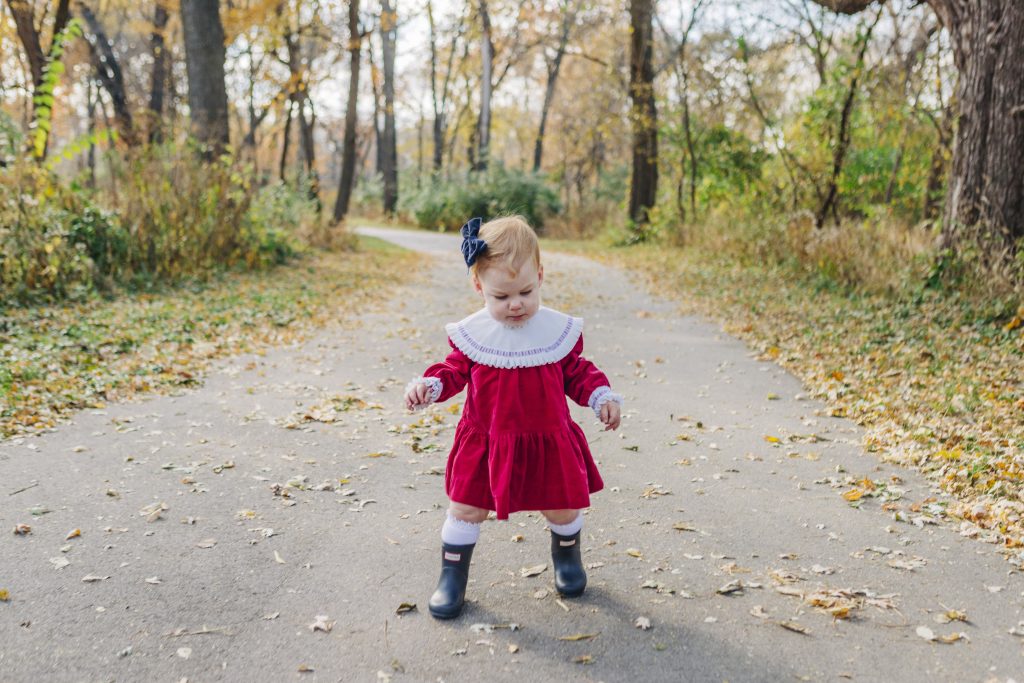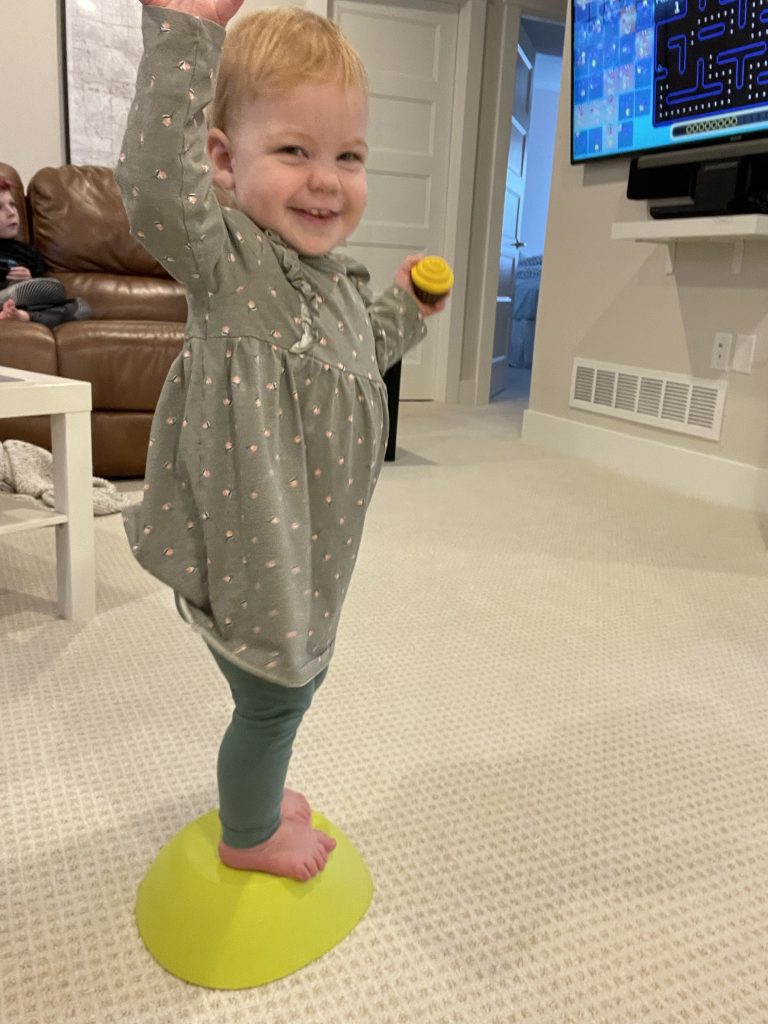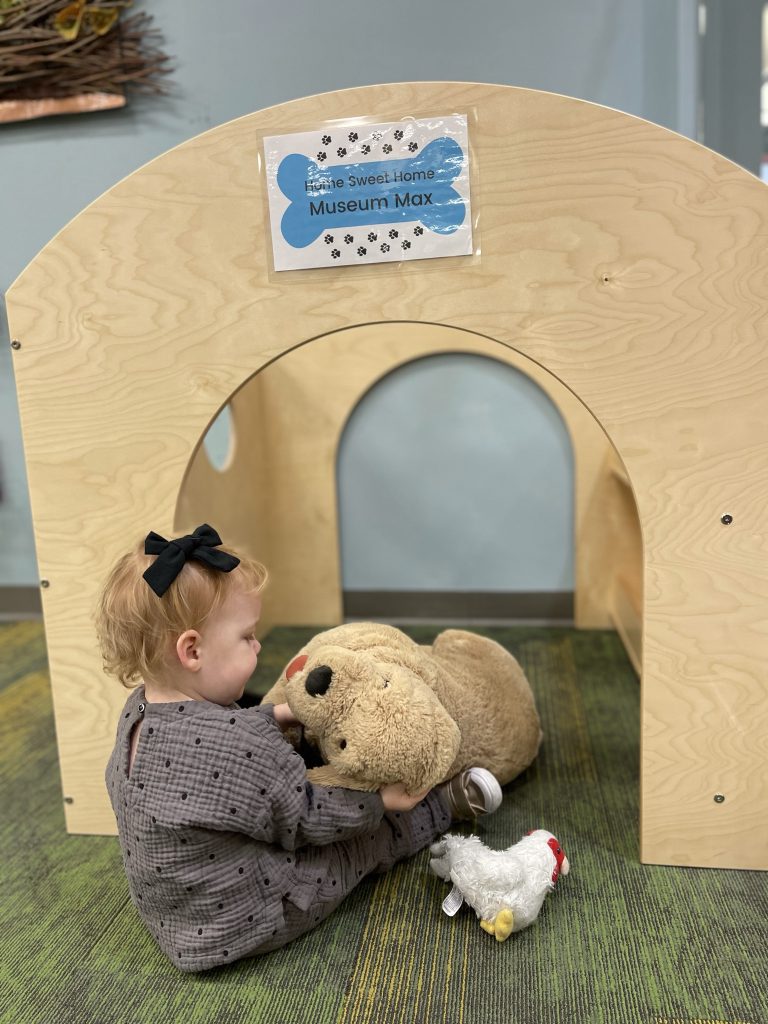 While Crew would focus for hours on trucks, you are thrilled with all the detail-heavy tasks. You already love to draw and will keep at it intently for minutes at a time. You don't have any interest in baby dolls, but stuffed animals, specifically dogs (along with real ones!) will ALWAYS get your attention and an enthusiastic "awww!"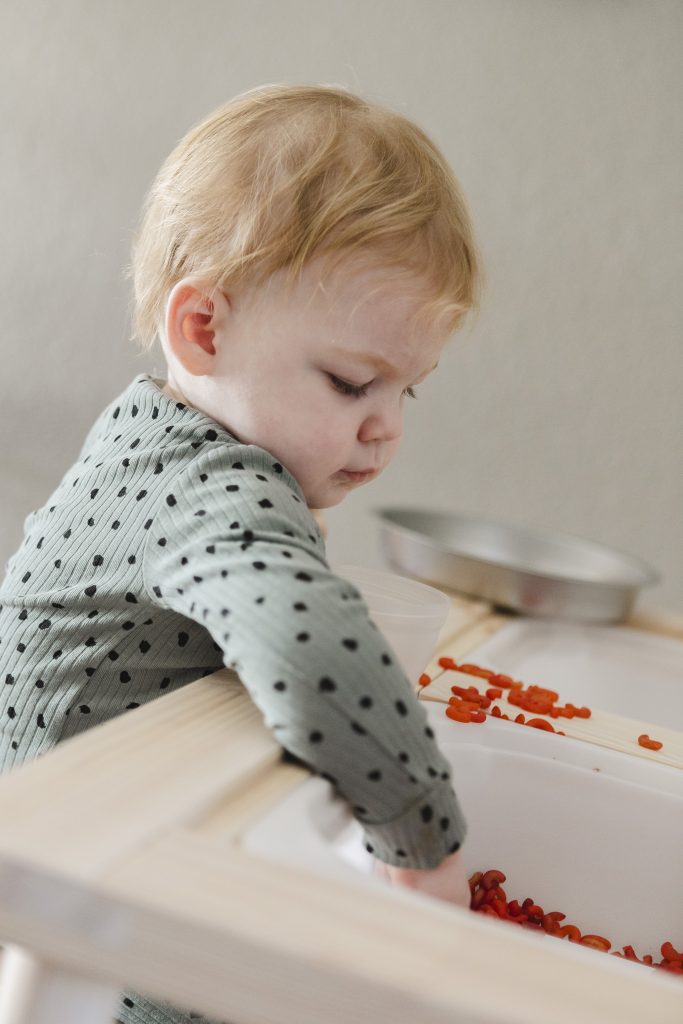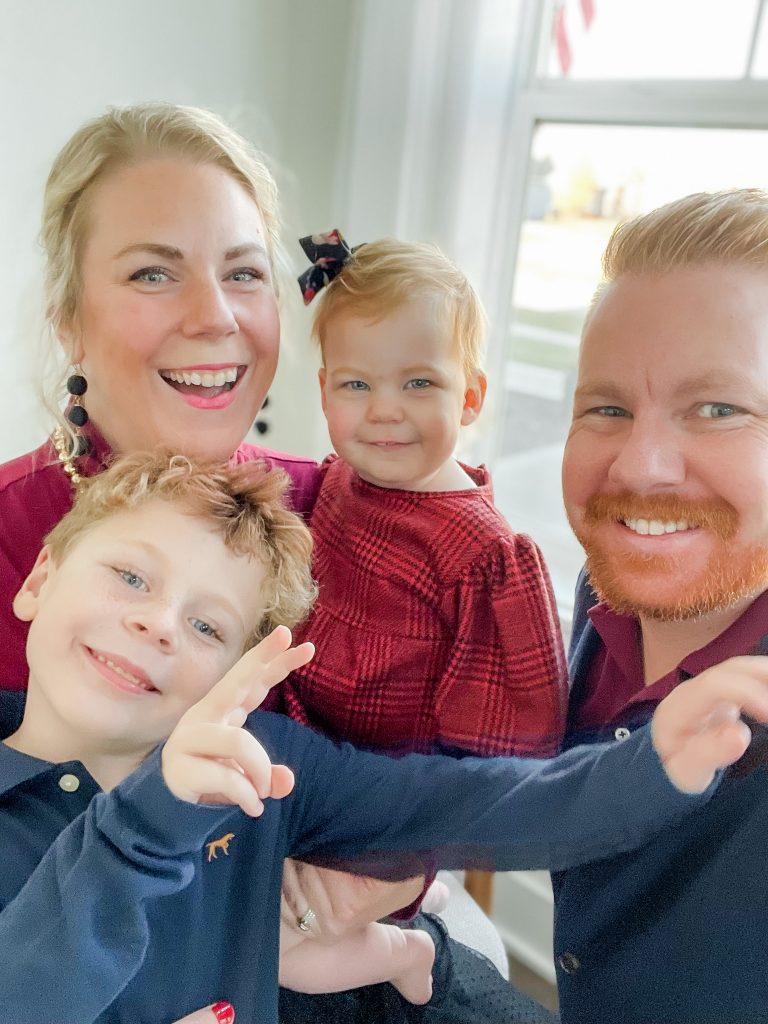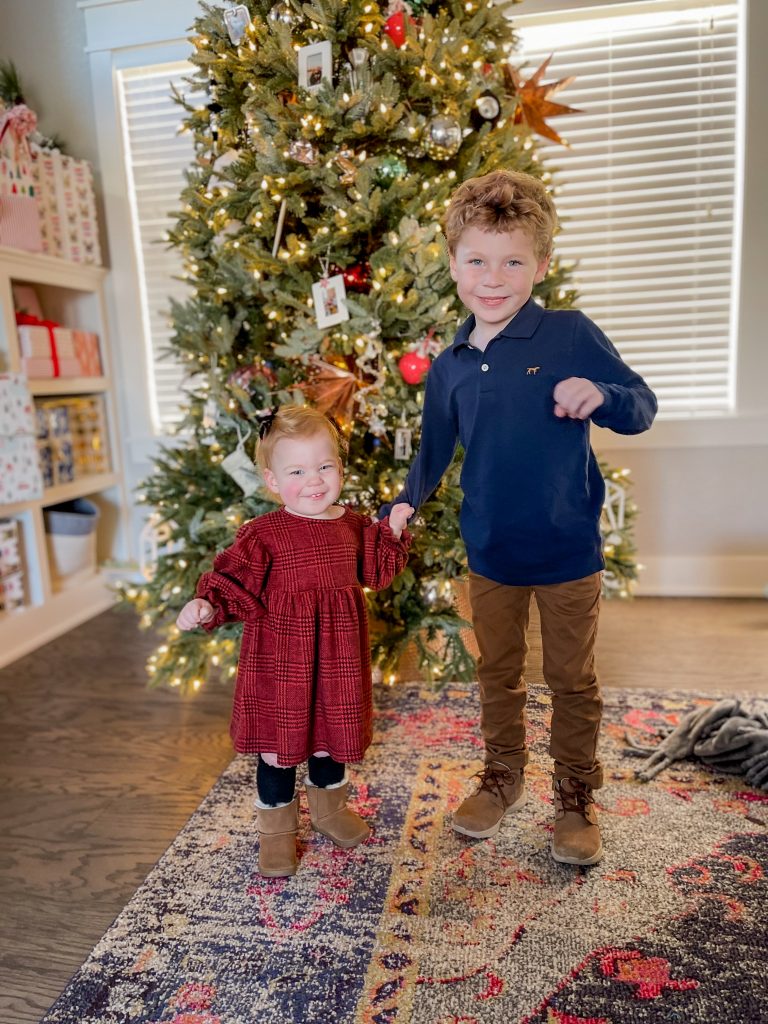 Our Thanksgiving was a quiet one just the four of us this year, but you LOVED that we ditched the high chair and you could sit in a booster seat around the table with us. You get SO chatty and enthusiastic when you know you're one of the gang!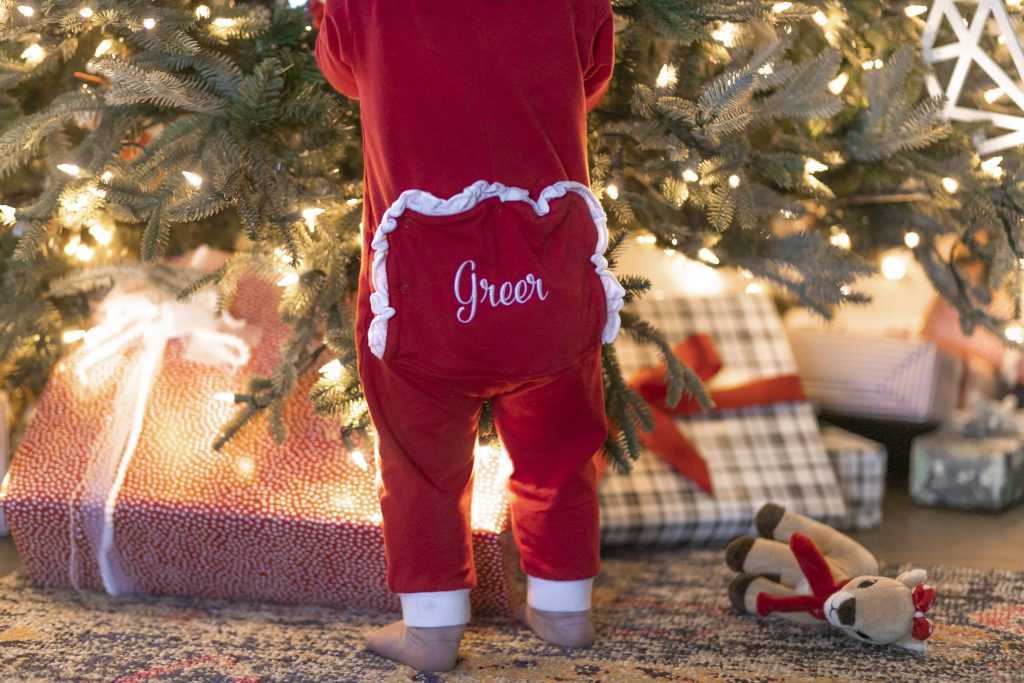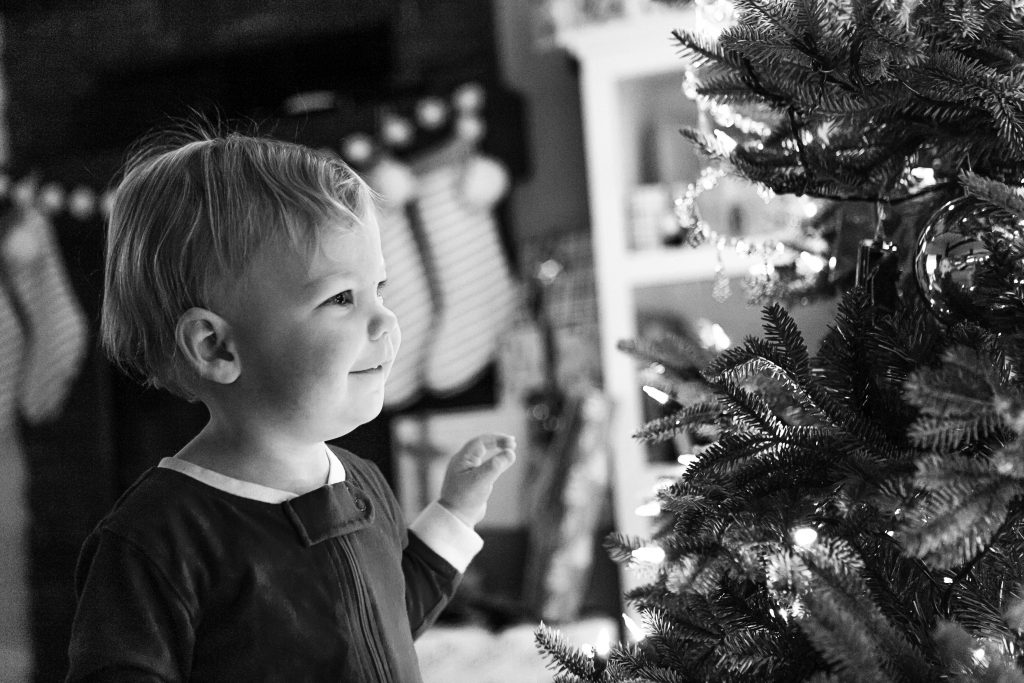 You more or less left the Christmas gifts alone this year, although you were very into the ornaments. Some of your hit gifts were a Little People dollhouse with lots of buttons to push, a walking/barking dog (more buttons to push), and a water painting mat you can use over and over again.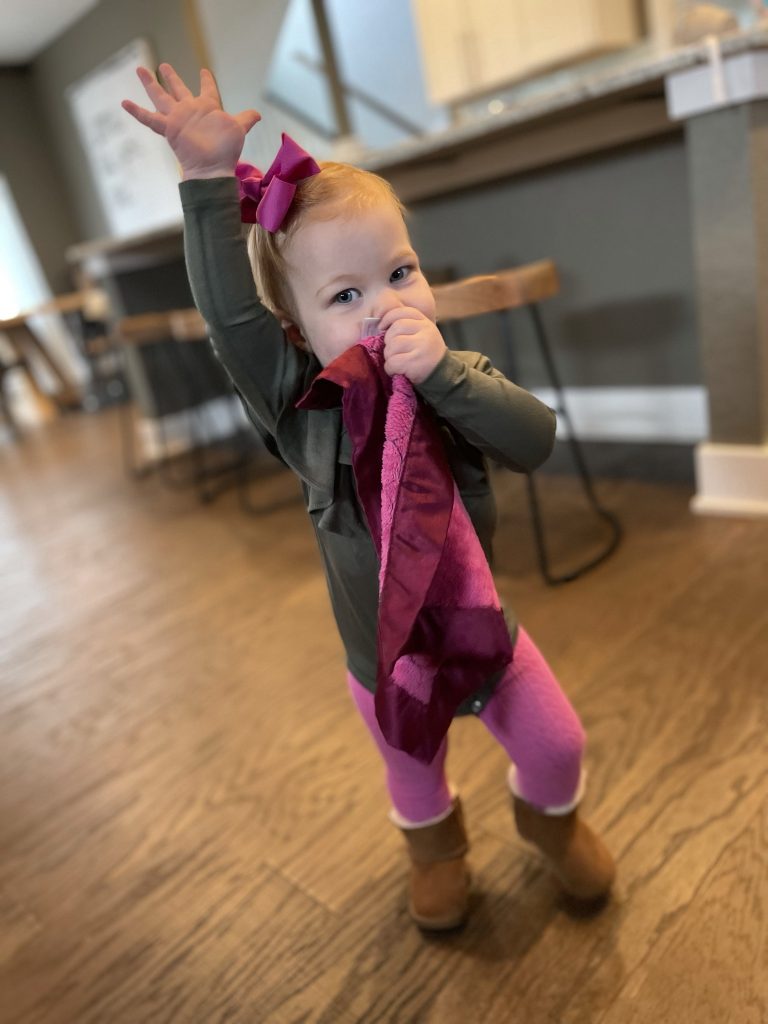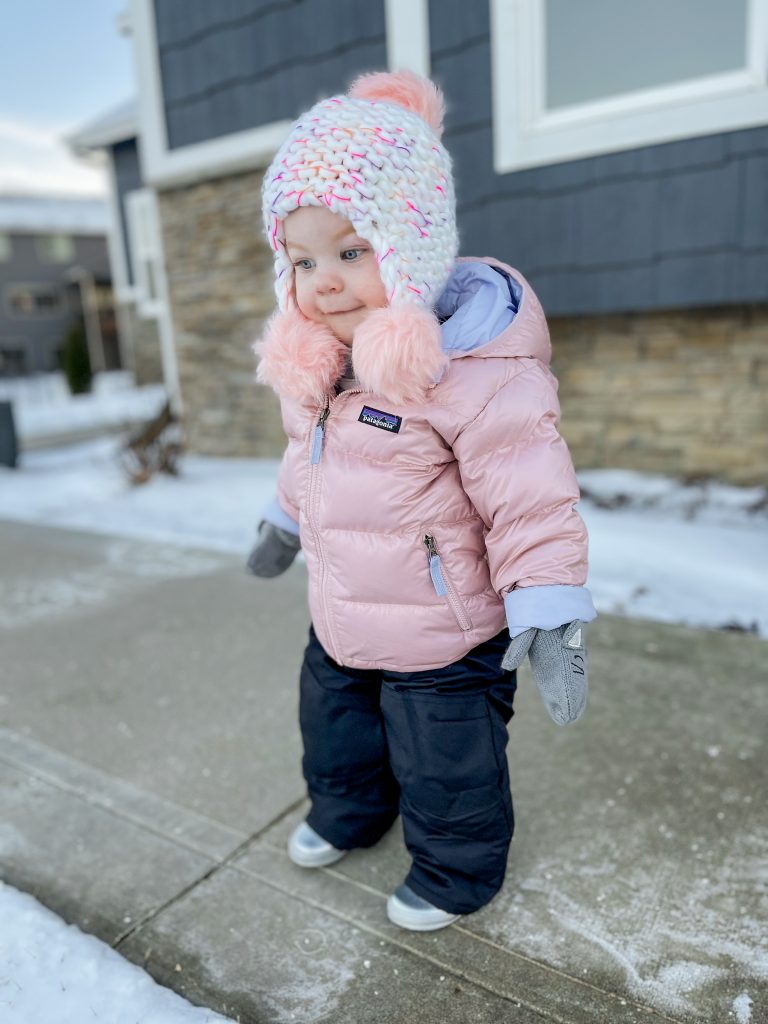 You loved the snow this year — we haven't had many snowfalls this winter, and the second one was so deep you just sunk into it (not a fan of being stuck). But you have yet to complain about this cold wet white stuff!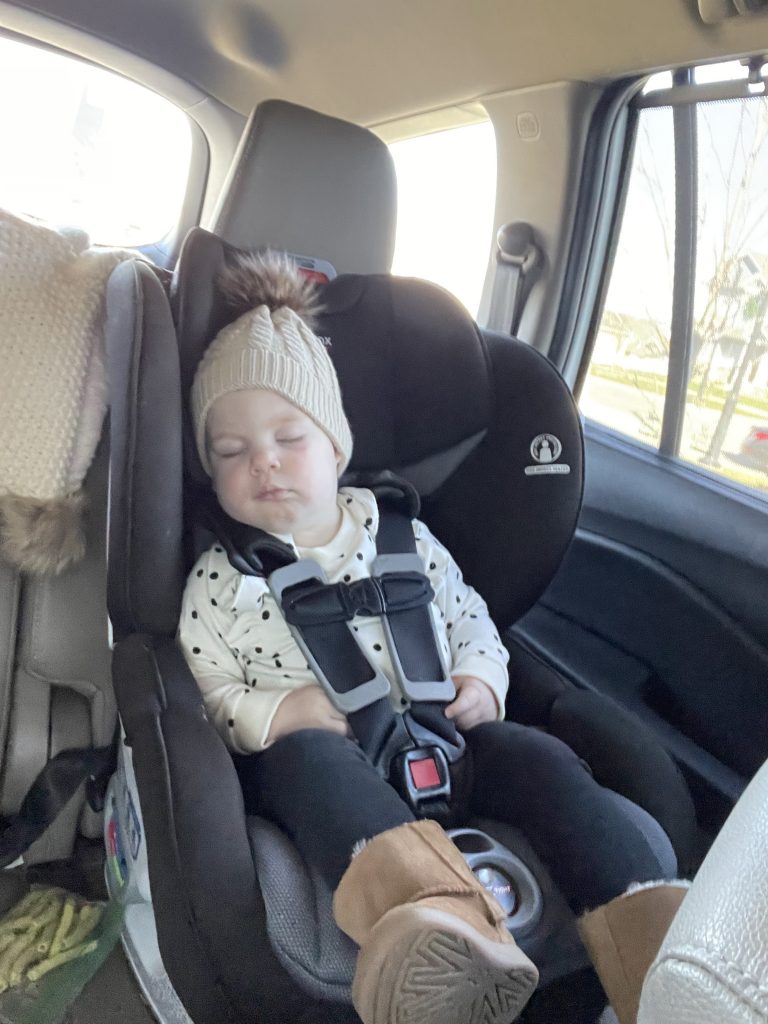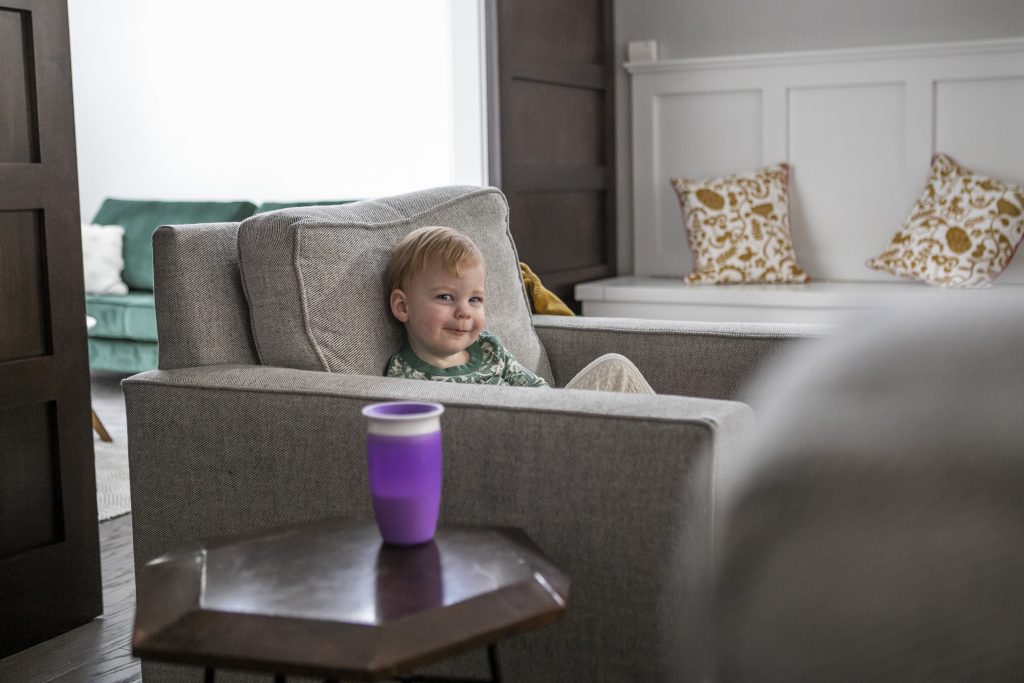 Our winter days are slower right now, but we do get out for trips to the childrens museum, a music class, some storytime at the library, and of course our regular errands. We are already looking ahead to Spring and some warmer weather to be back outside!