I sound like a broken record, but I continue to be amazed at the speed of progress! With week 7 of the build now complete, the outside is looking much more finished with siding and shutters, and inside with cabinets, interior doors, and trim installed!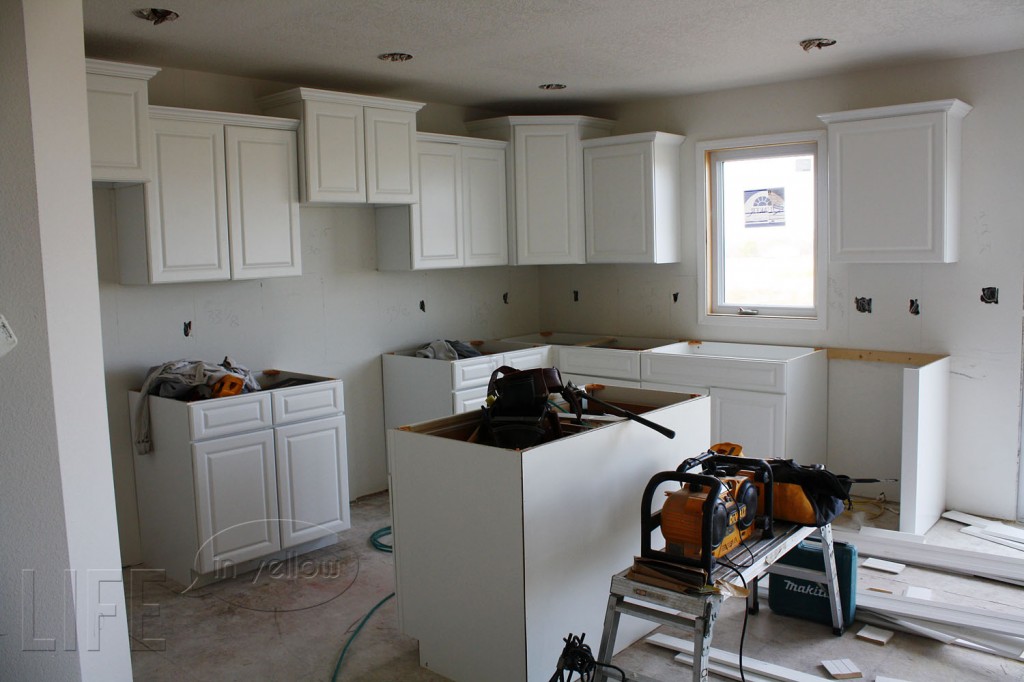 Look at all these cuts that "Travis the trim guy" has to cut…makes my brain hurt! (We made sure to stop by with thank-you snacks.)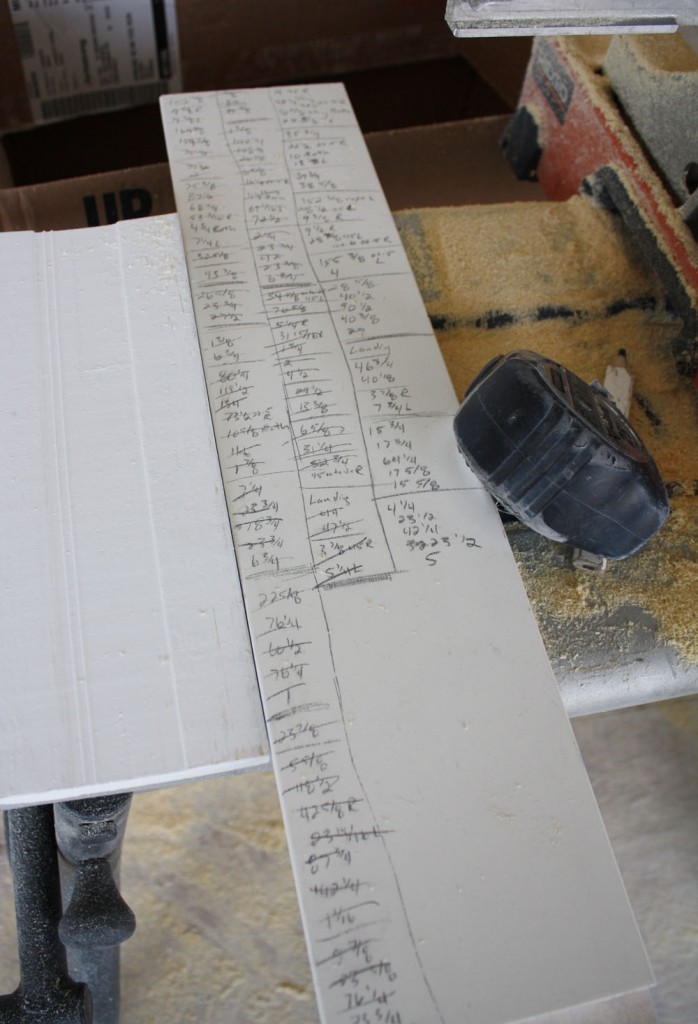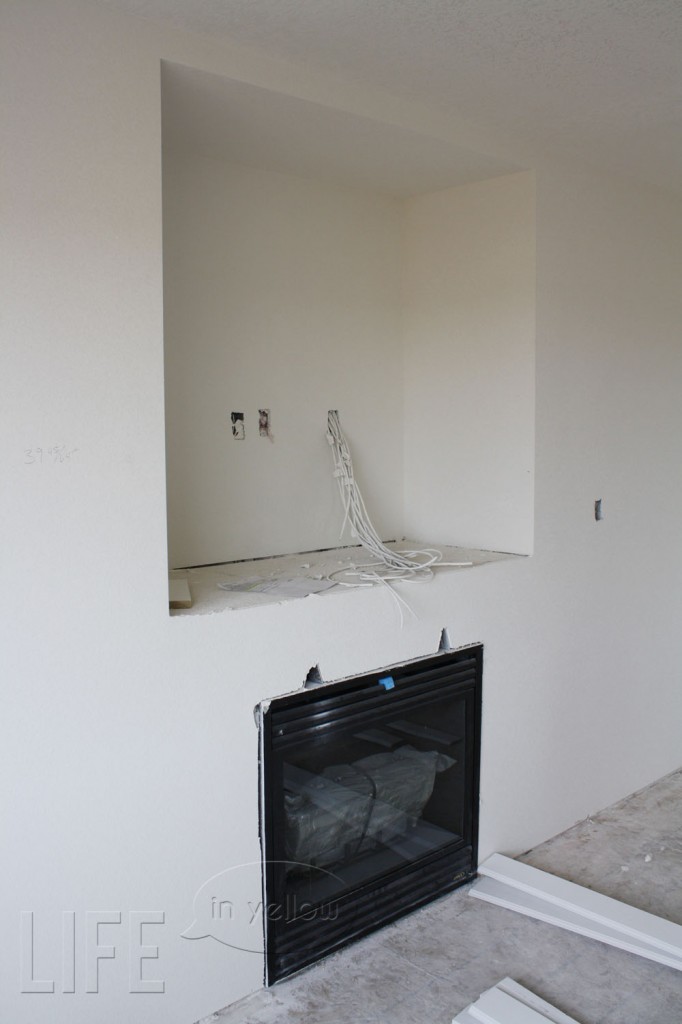 No deck yet, but you can see where it will come off the house, and the lumber has been delivered.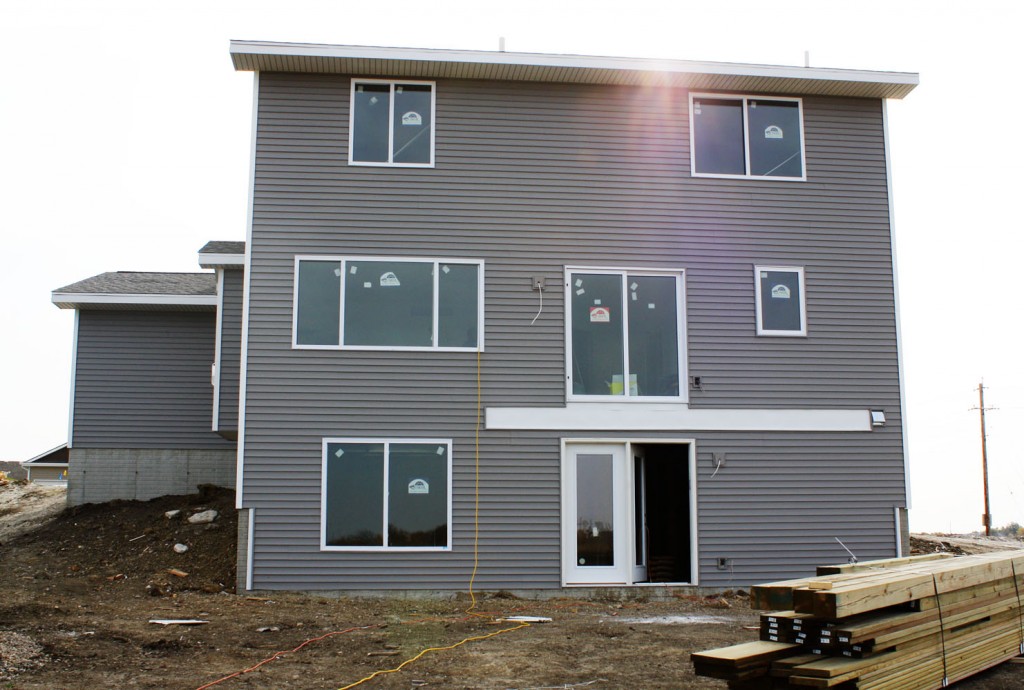 I haven't been able to get very many good pics in the master yet, for the last couple of weeks it has been the dumping ground for a huge pile of drywall scrap. My plan is to wait until the trim is all in and the doors and walls are painted, and I'll come through with my fisheye to get some better "room" shots.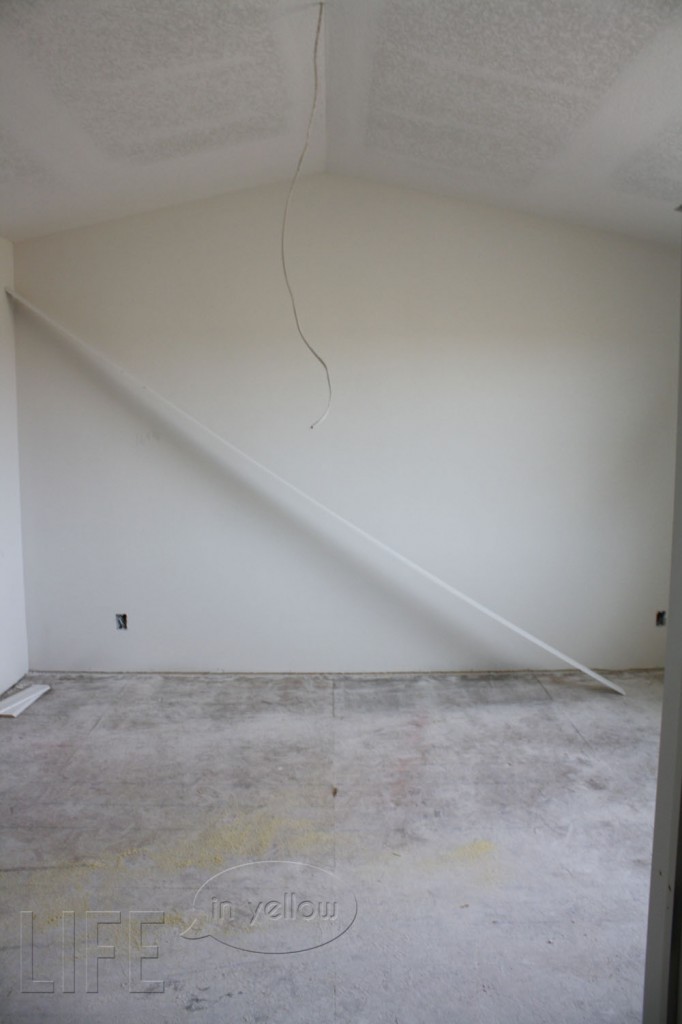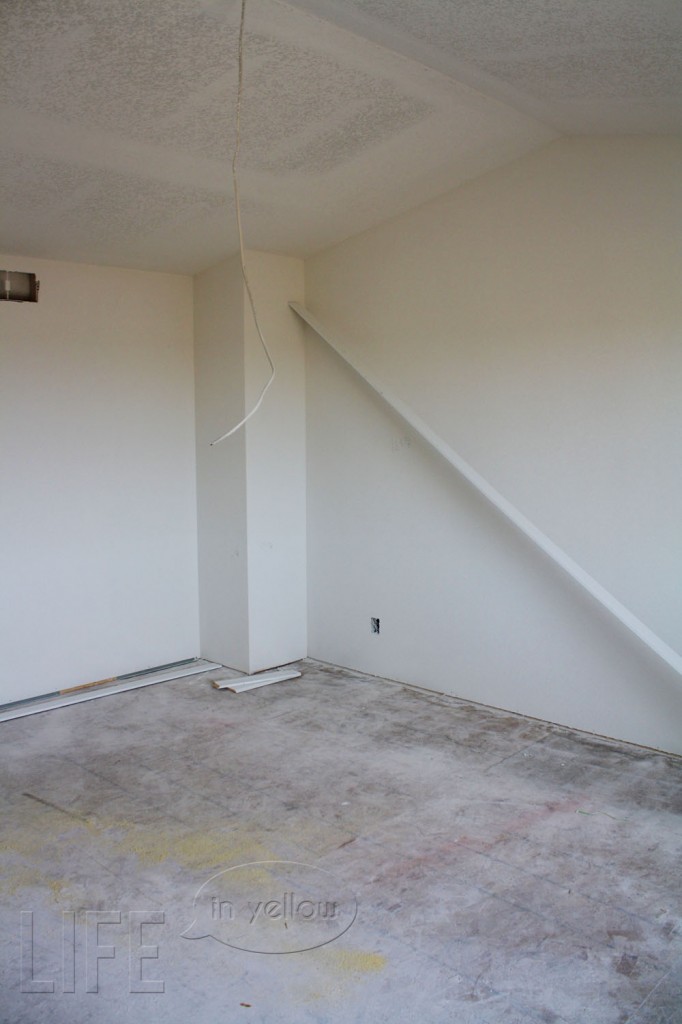 The view out our bedroom window.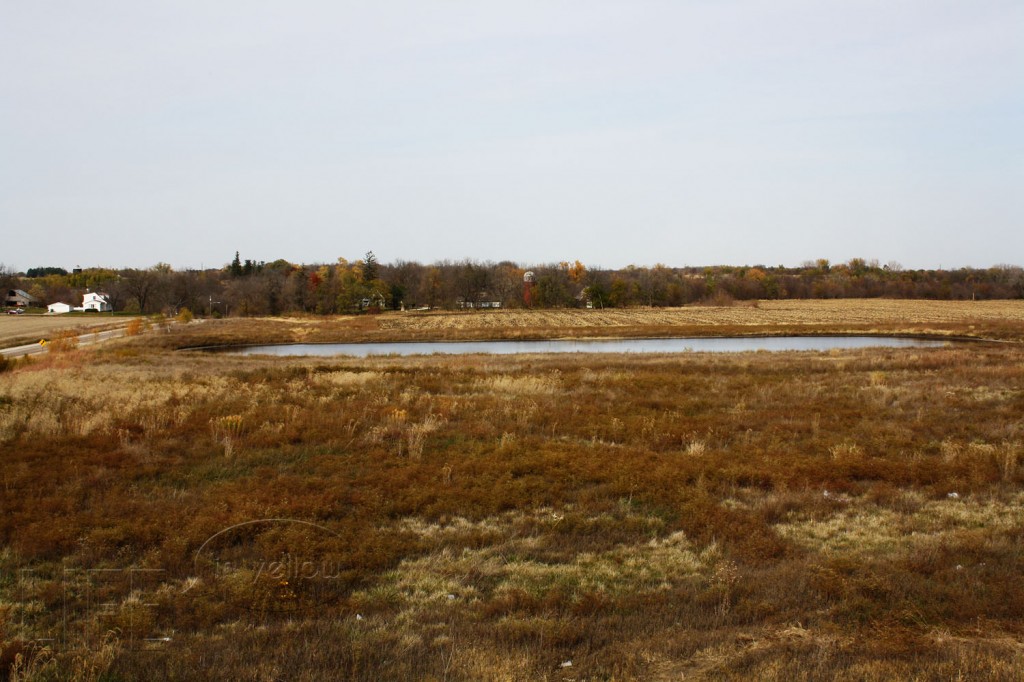 Until next week! Can't believe it's already November!