From the beginning, I knew my office would be what I deemed Manolo blue. And so, I began to gather some fun items to start pulling it together.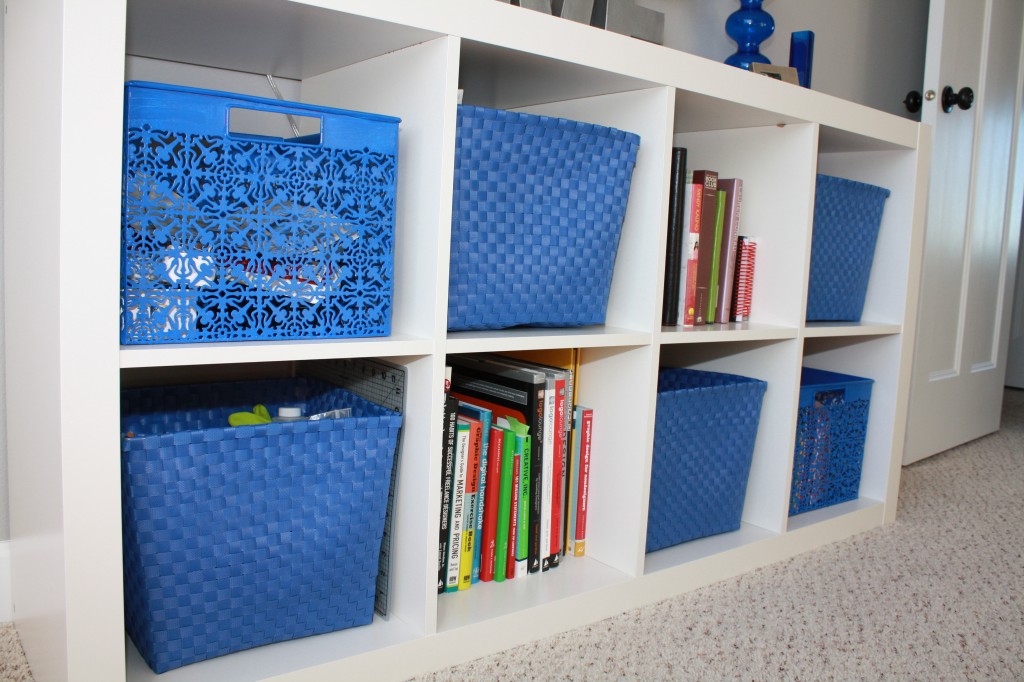 Several blue accents, but overall I love the clean, white workspace…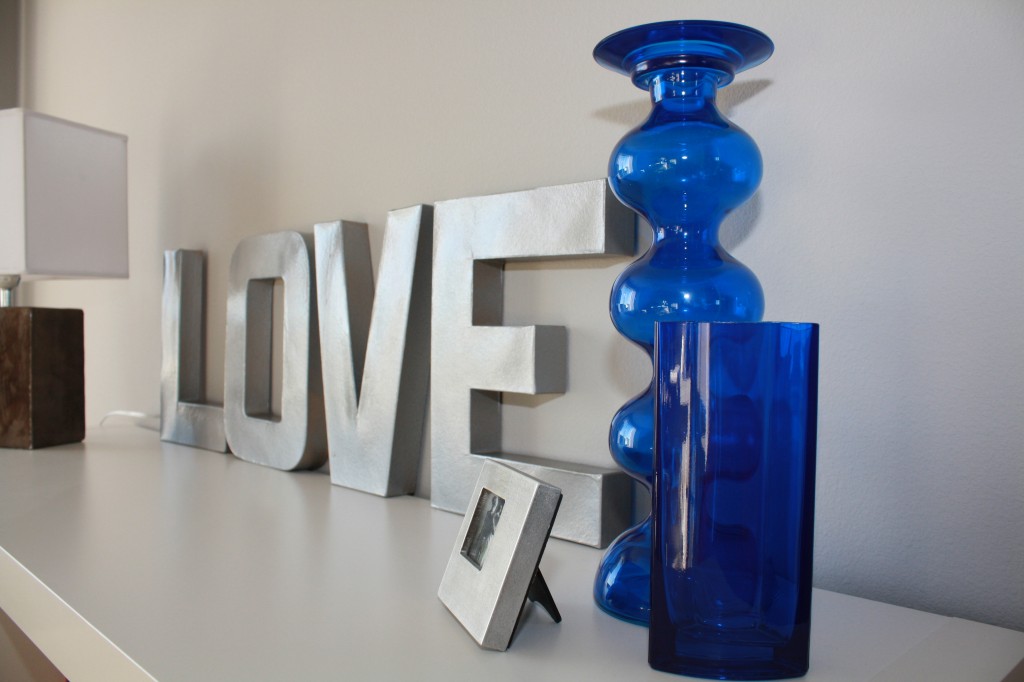 So glad I went with the "small" version of this light – it was much bigger in person than I had imagined, but I love it and it looks cool both in the day…
…and at night (especially from outside!)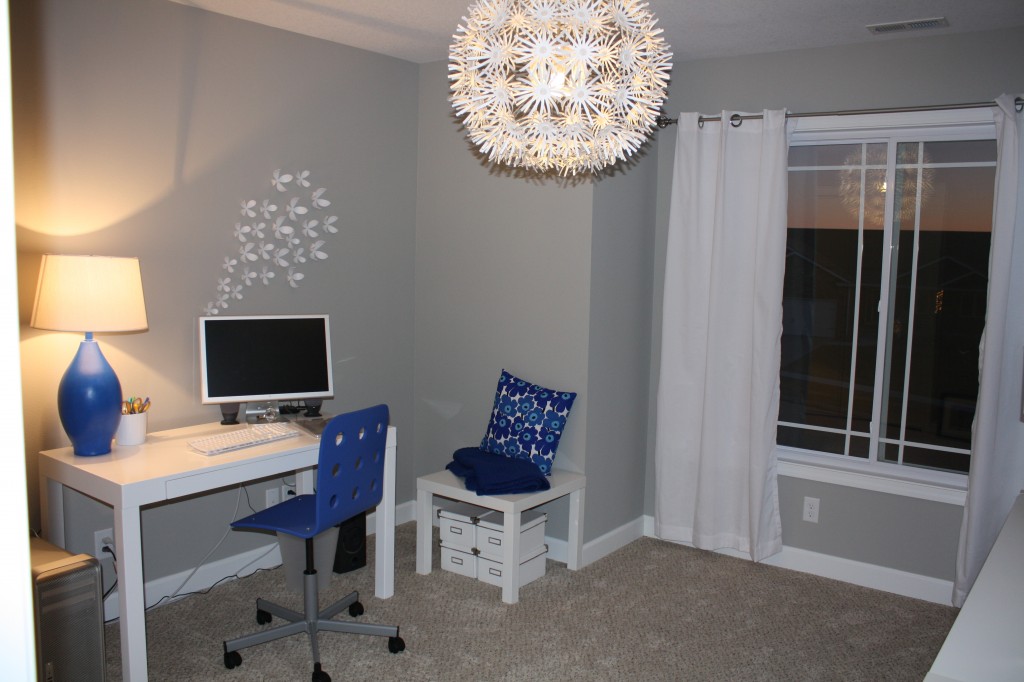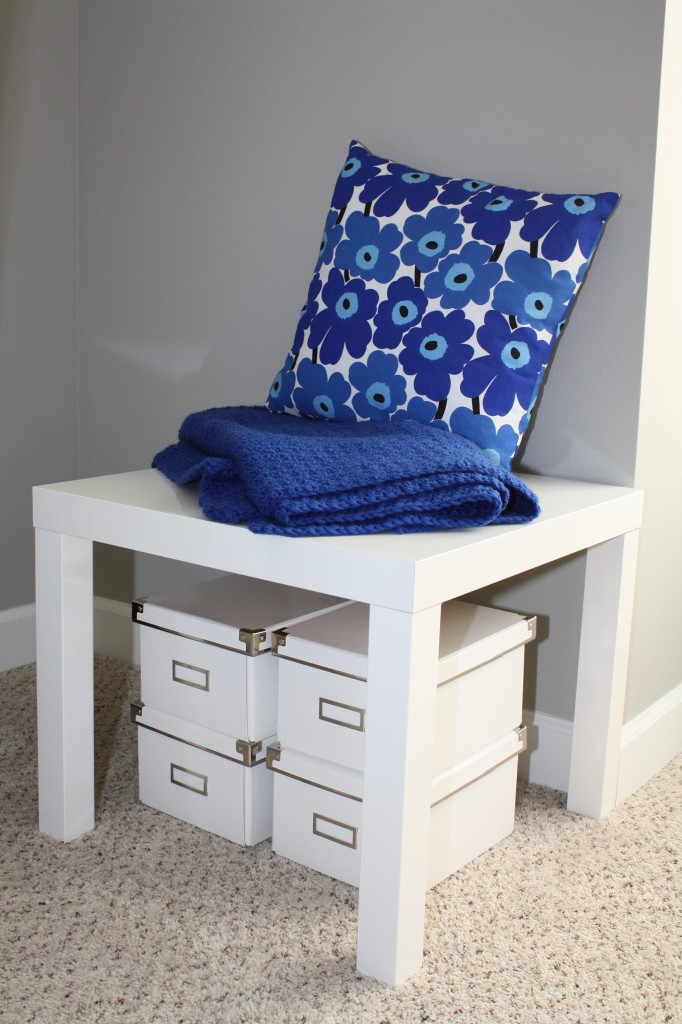 The last items I need to add are this Ikea chair and ottoman that wouldn't fit in the car during our last furniture excursion to Mecca. In the meantime, I've looked elsewhere but can't find anything I love as much, and for this price point, which I'm pretty tied to considering it's just an occasional reading spot and not a daily use living room piece.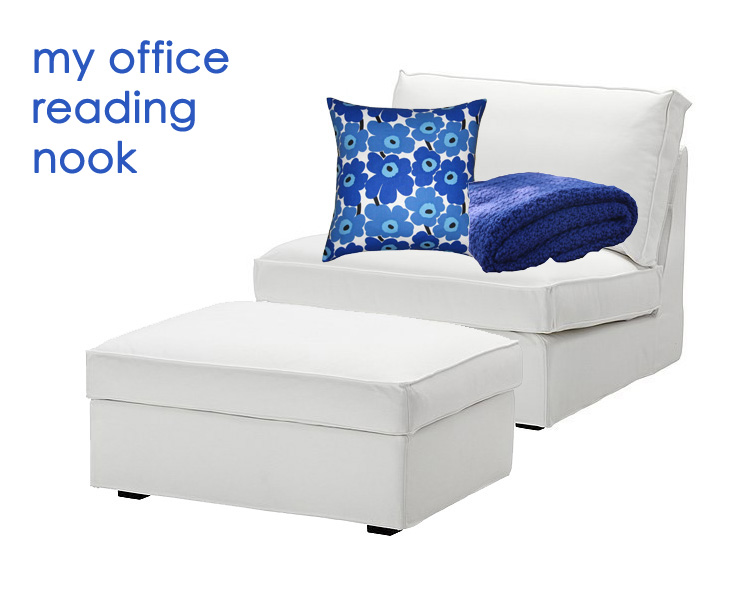 So far, I love working in here and am looking for any excuse to go to a city with an Ikea to finish this room up! 🙂