Now that we've been unpacked and settled in our house for a few weeks, we're ready to disrupt the peace with our first house project…built-in bookcases!
We are really excited to add a little architectural interest in the living room, and more than anything – more storage! Plus it will be cool to know we've added our own mark in this room with something we did ourselves.
Because the floors are floating, Page will have to actually cut into them (trying not to think about that) to place the bases for the bookcases, otherwise over time, the weight of the bookcases would warp our floors. We've picked out some pre-built, unfinished cabinets for the bases (helllloooo storage!) and then Page will build shelves on top of those, and frame it all in with some molding to match the existing baseboards. As for me, I have the job of priming and painting all the pieces.
Here are our cabinets, in our basement, in all their "before" oak-colored glory….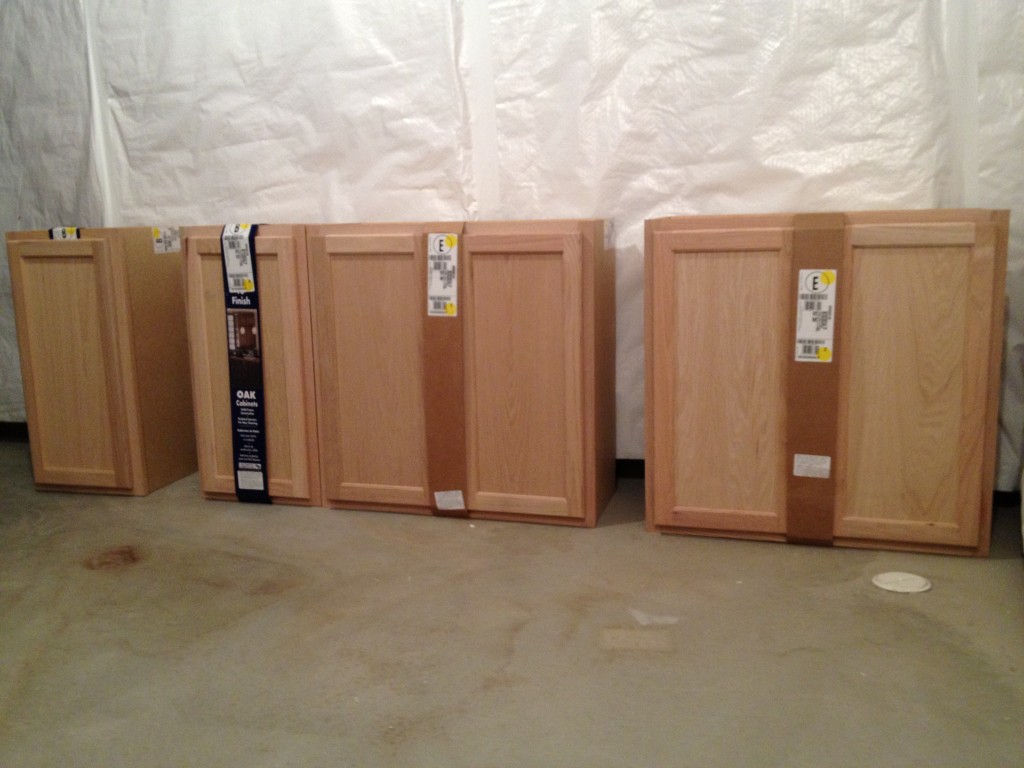 They will go on either side of the fireplace on this wall, go up to the ceiling, and the width will stop short of the speakers.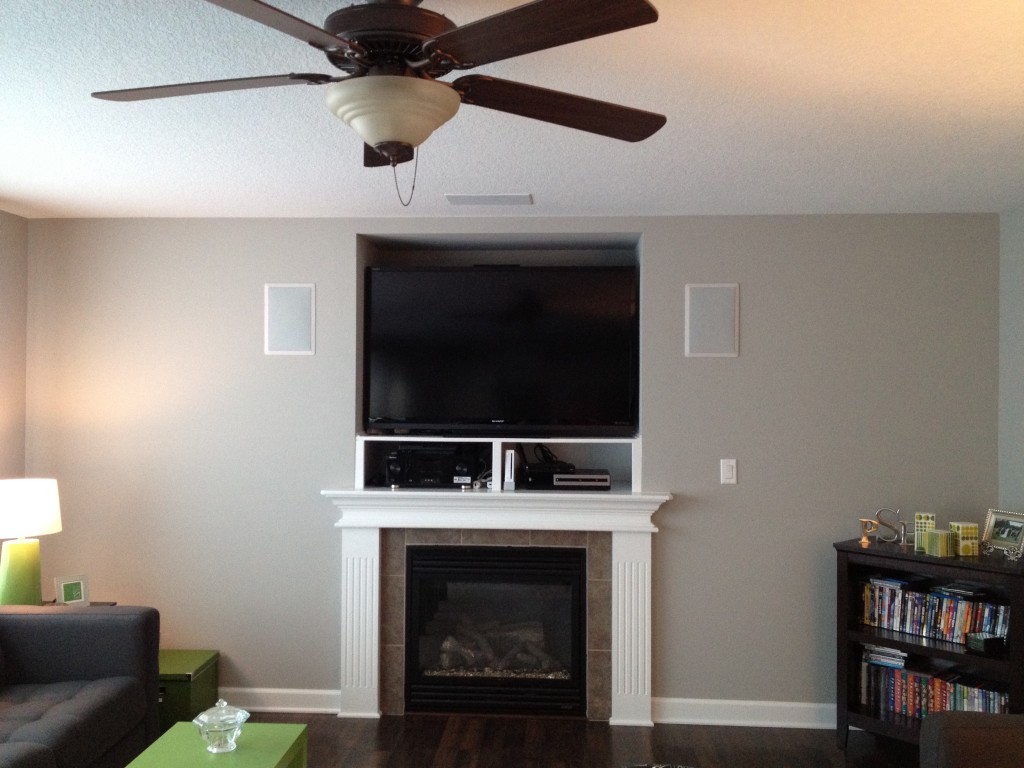 Wish us luck! 🙂