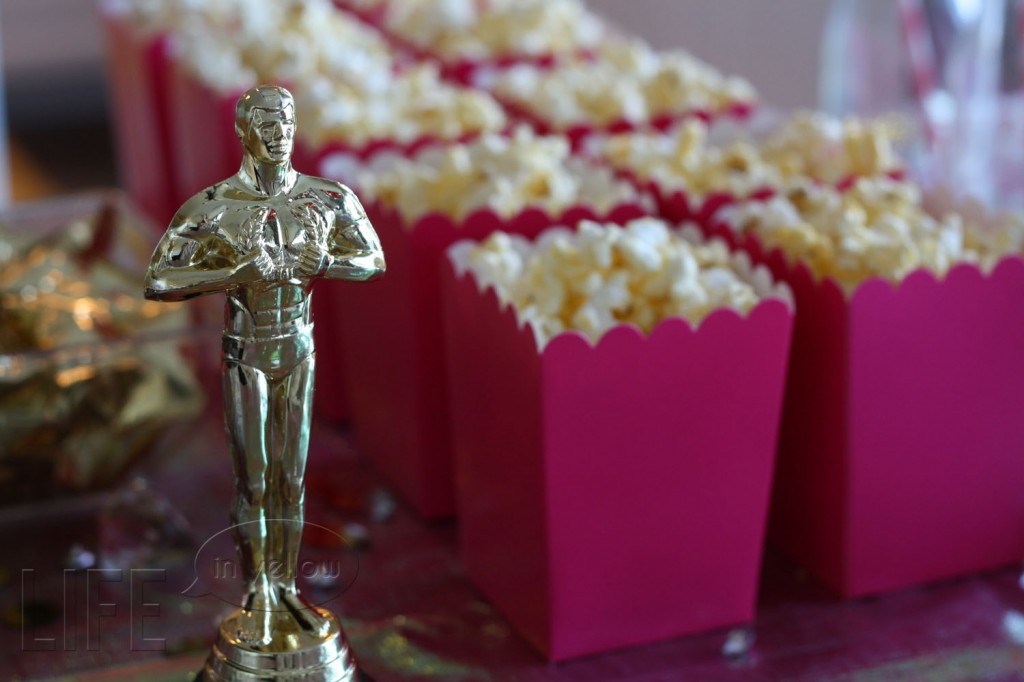 It was so fun to host a girls' night Oscar viewing party, and this year, in our new house.
While I had hoped that my 52″ blow-up statuette could greet guests outside, the wind just wasn't working with me. So in he came to the front hall…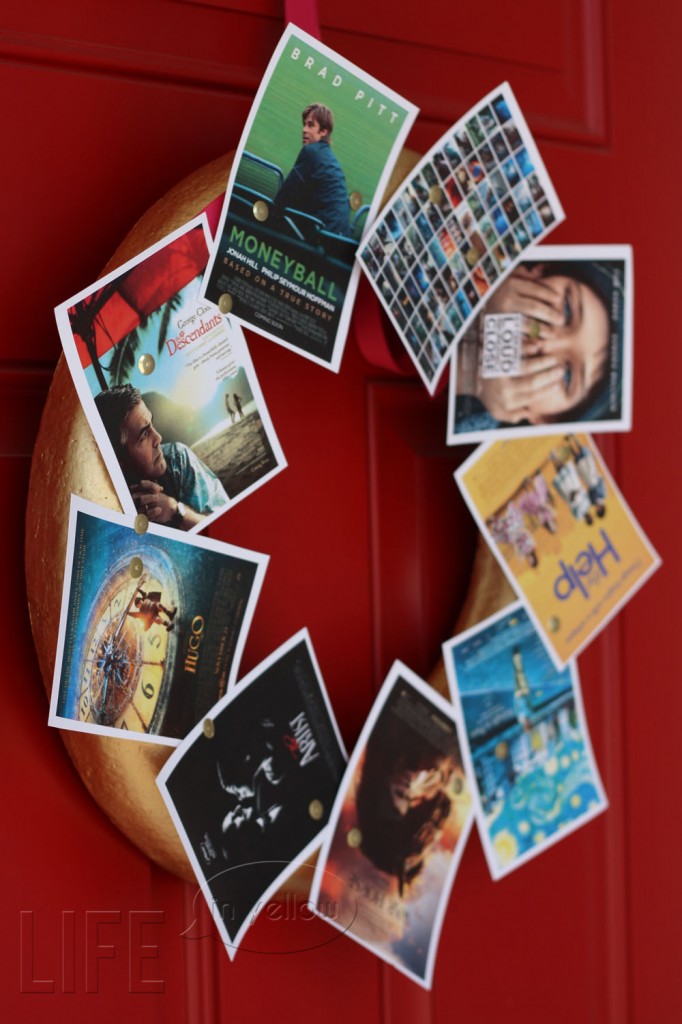 …along with this wreath that was flapping in the wind and falling apart…it ended up on the bathroom doorknob. 🙂 Weather annoyances aside, I was happy with how the glittery girlyness came together.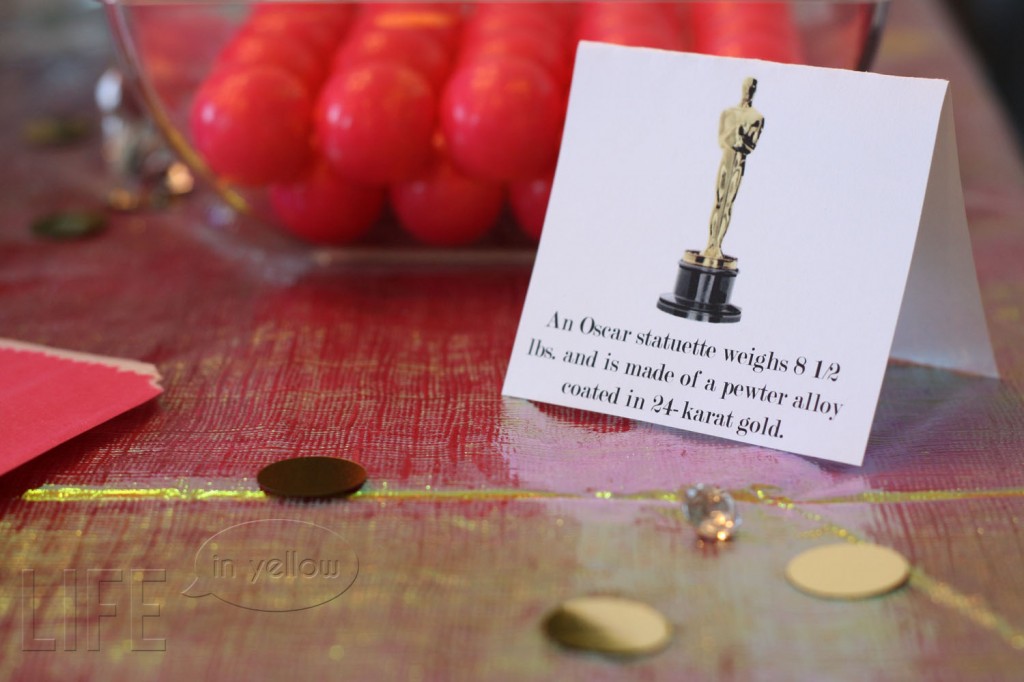 To drink, I made "silver screen punch", a recipe I found on the official Academy Awards website. It's champagne-based, with some raspberry vodka, pineapple juice and blended frozen strawberries. It went down pretty easily and straws made it disappear that much faster! I love these little stripey straws – you can find them all over Etsy. I bought some gold washi tape to make little flags for them and busted out my recycled frappucino bottles for serving.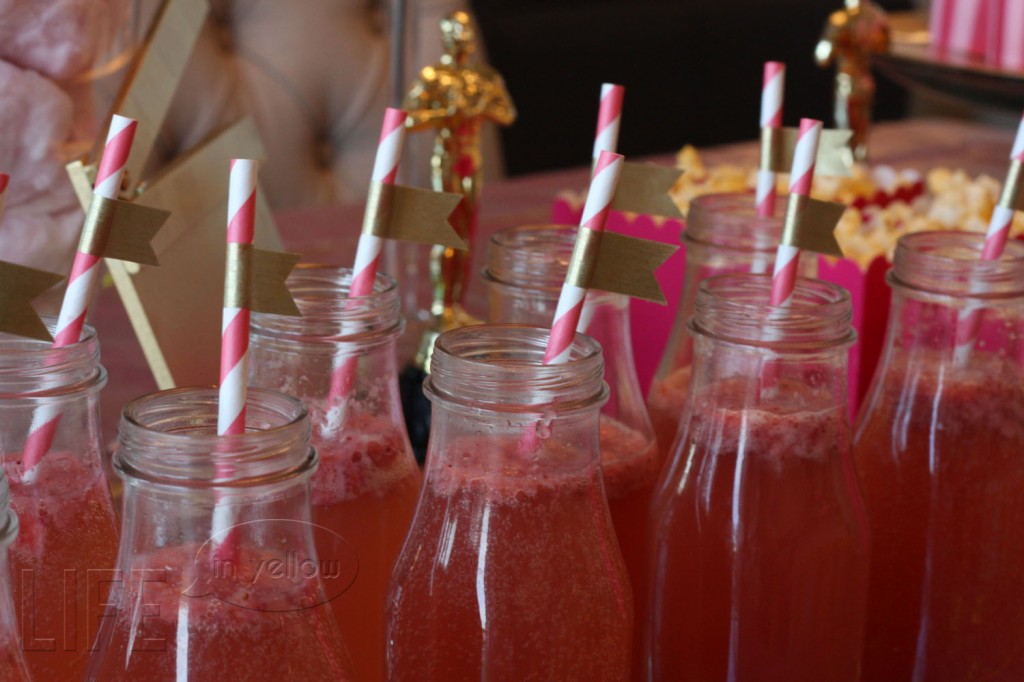 I am still perfecting the jello shot…for the Super Bowl we made a couple batches and I used more Knox. They were almost chewy they were so stiff, but it made for easy cubing and pretty presentation. I backed off on the extra gelatin this time – but almost too much – after sitting out a bit, they were too soft. Note for next time – one and a HALF packets of Knox for the perfect consistency! I was trying to work in gold and shimmer anywhere I could…I remembered powdered food coloring from a cake class I took at Michaels forever ago. I dry-brushed some on the shots with a tiny paint brush to "class up" the jello shot to be Oscar-appropriate hehe.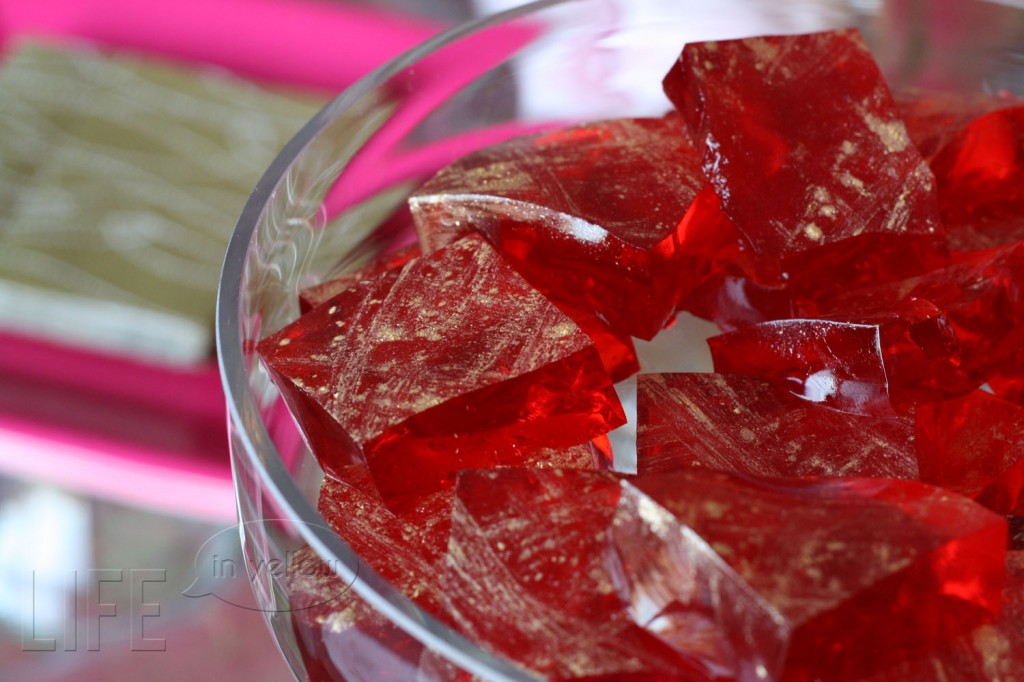 A party is no good without sweets and I made sure there were plenty. Pink cotton candy, gold buttercream mints, pink rock candy and gumballs, and "popcorn" cupcakes (vanilla with yellow-tinted marshmallows) in pink striped popcorn-style cupcake liners. Julie even took a picture of the table and the hostess. 🙂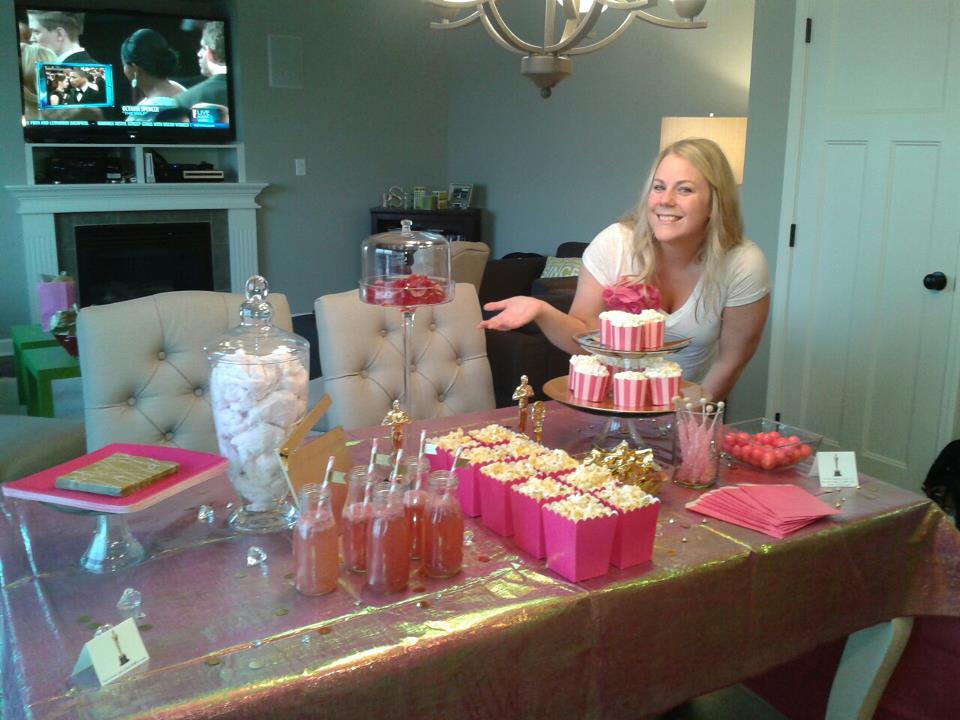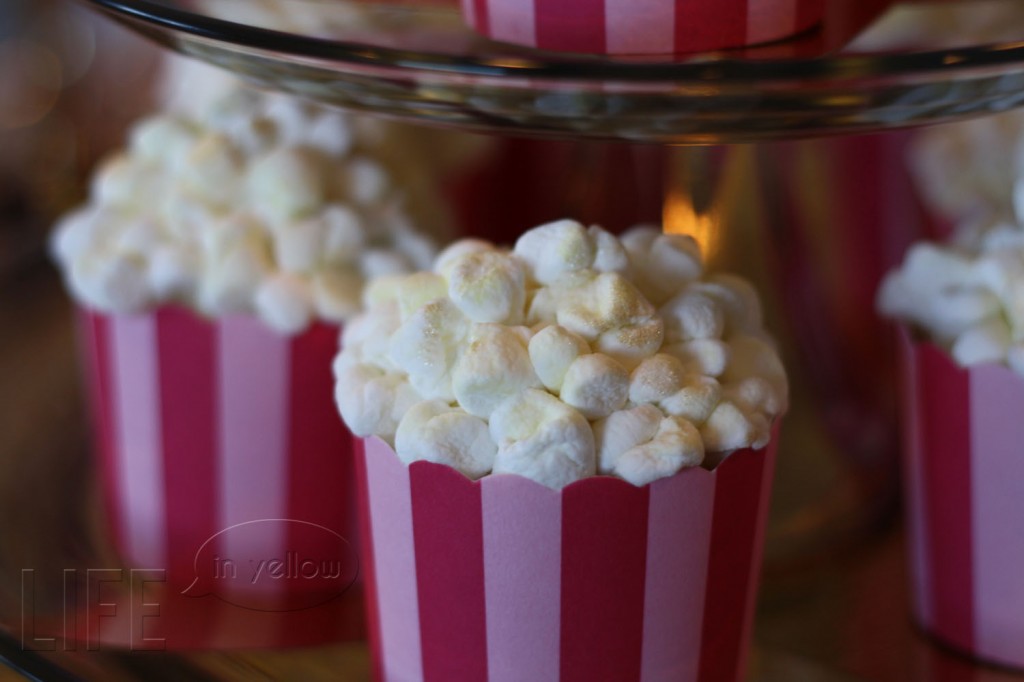 While they are somewhat time consuming, these "popcorn cupcakes" are super easy to make – I used a boxed mix (Duncan Hines French Vanilla – what else?) and a canned vanilla frosting. Tear mini marshmallows in half and stick them back together at weird angles – twist them and pinch them as you go – to create "kernels". Roll the frosted cupcake tops in the marshmallow kernels and then use a small paintbrush and a few drops of yellow food coloring in water to brush on a little "buttered" tint. And if you must add bling (duh!) brush a little gold glitter food coloring on top for extra sparkle…it's hard to capture in a photo, but the "popcorn" on these was festive and shimmery!
To balance out the sweet was the salty…pink popcorn boxes with buttered popcorn and some take and bake pizza to round out the "movie night" menu.
Let's not forget some Oscar bingo and our own ballots!
And the winner is….