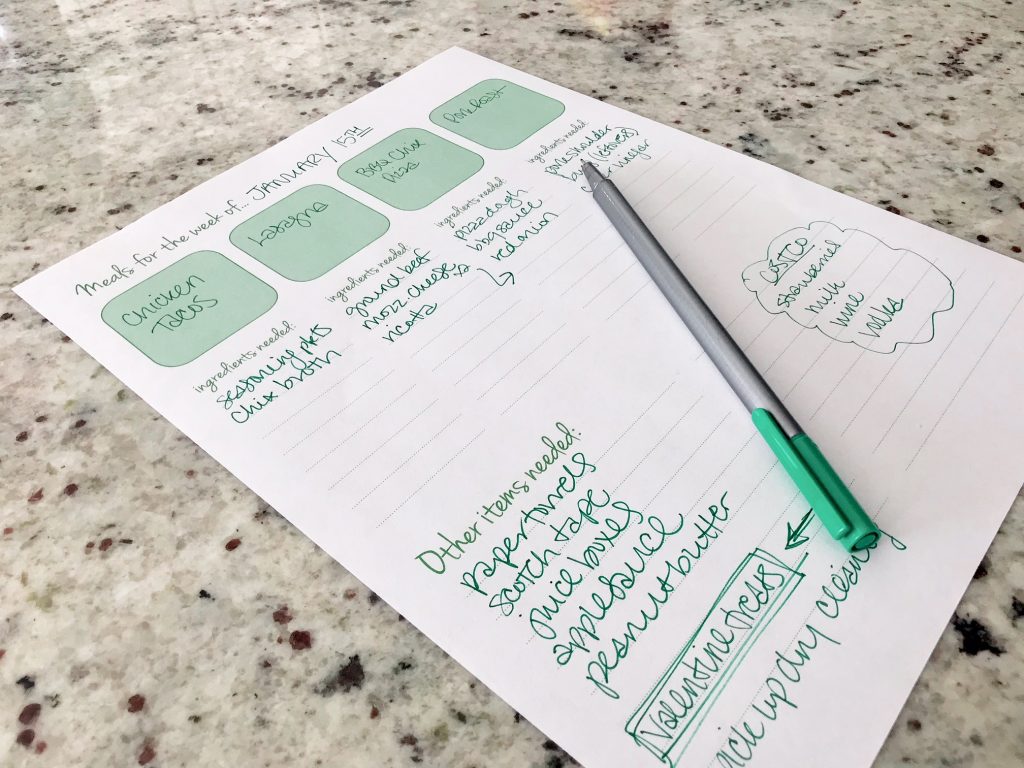 When it comes to meal planning in our house, I have the best of intentions.
Some nights, dinners are better thought out, and some consist of, "There's a packet of ramen in the pantry, help yourself!" No matter the complexity of the meal, they all require ingredients, which requires the occasional trek to the grocery store. I am a HUGE fan of going to the store with a list…not so much because I stick to it, but because I can ensure I'm not making any more trips than I have to for forgotten items.
In the past, I've tried some super-organized grocery list pads. But for me, I don't need my grocery list to just help me during my store visit, I want it to help me all week long so I can remember what I bought, and for which recipe, so I'm not at home three days later wondering what I bought the can of pineapple chunks for. (I finally remembered…it was for a stir fry.)
It's no rocket science, but if you plan your list like I do (by meals and not by store zones), it will hopefully make your life a teensy bit easier…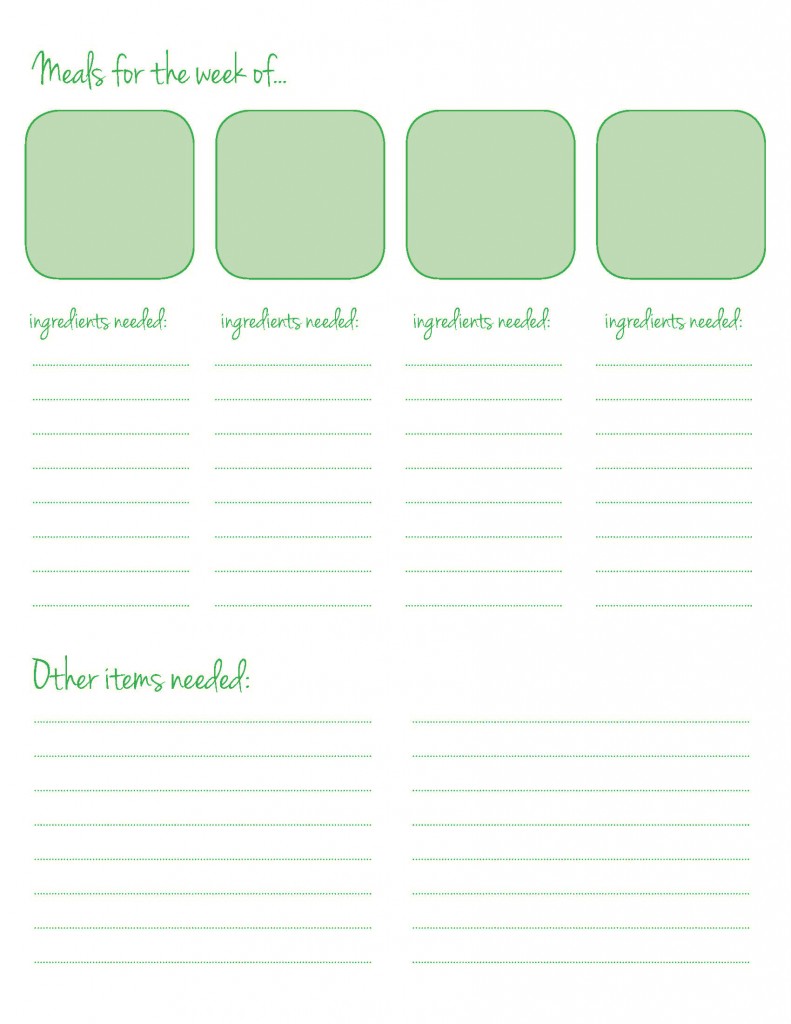 I print this out and use it to make my meal plan and lists, take it to the store, then I hang it in my pantry once I get home. Don't throw it away like you would a normal list. This way, I have a list of "oh yeah, I was going to make that" meals across the top…or a menu of options for the week, if you will, that I know I have the stuff on hand to make.
I still have space at the bottom to list the random stuff we need that's not necessarily an ingredient for a dish. And you'll notice I don't specify days of the week – we just make what we're in the mood for each night. We do leftovers at least once a week, thus only four "days" shown. Want more than four? Print it double sided or print two to a page. Better yet, laminate it so you can re-use the wipe-off version time and again.
You can download the printable meal planner by clicking Meals
Happy meal planning in the new year!