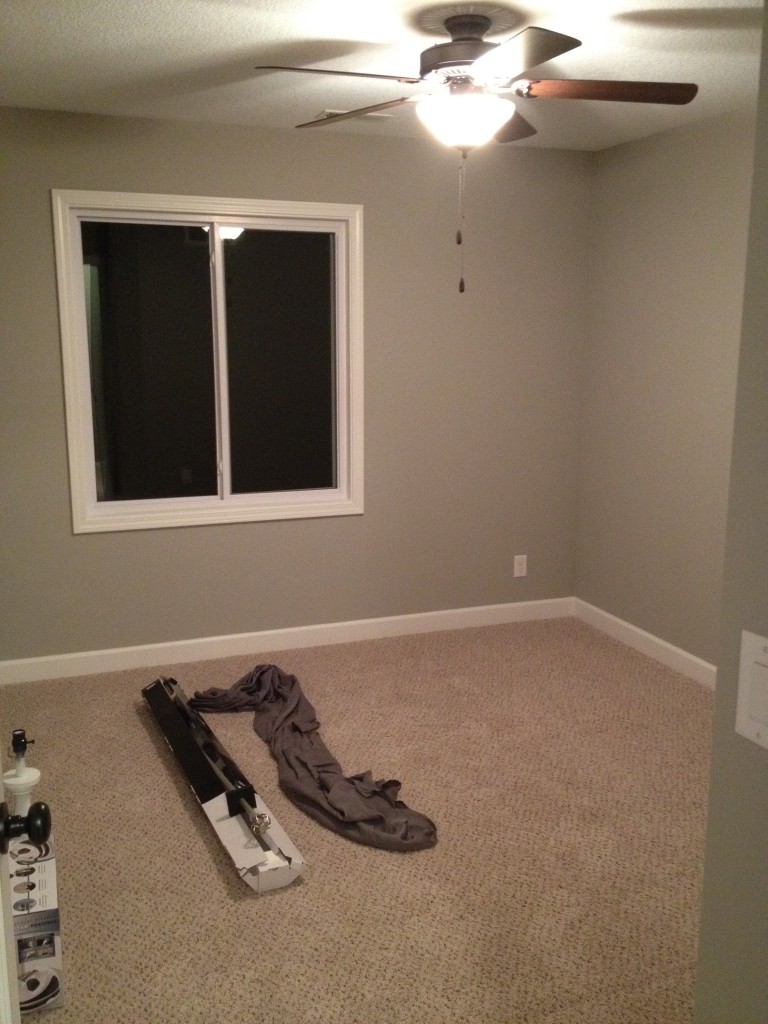 A few weeks back, I posted about some upcoming guests and our desire to get the guest room together in time for their arrival. As you can see in this before pic, we had not accomplished – well – anything, as of a couple weeks post-move-in.
So we moved out all the random stuff we had been storing in here, and up the curtains went and in moved the red hutch (previously in our townhouse kitchen). A mirror went on the wall, and a lamp I had victimized with my white lacquer spray paint phase earlier this fall set up shop as well.
We had a new bed delivered and I ordered a comforter and bedskirt from O.co and bedding from my true love for all things housewares, West Elm. The room was functional by the time our guests arrived mid-January.
Unfortunately, my favorite thing for this room didn't get here in time for our guests and a few weeks later, my mom came and stayed and bless her for helping me with this much-needed bit of character in the room. The room is the smallest of our bedrooms (since it is the least used) so we didn't want to spend big bucks on a headboard, nor did we want to take up valuable inches with one. The solution? An awesome red headboard wall decal from Blik.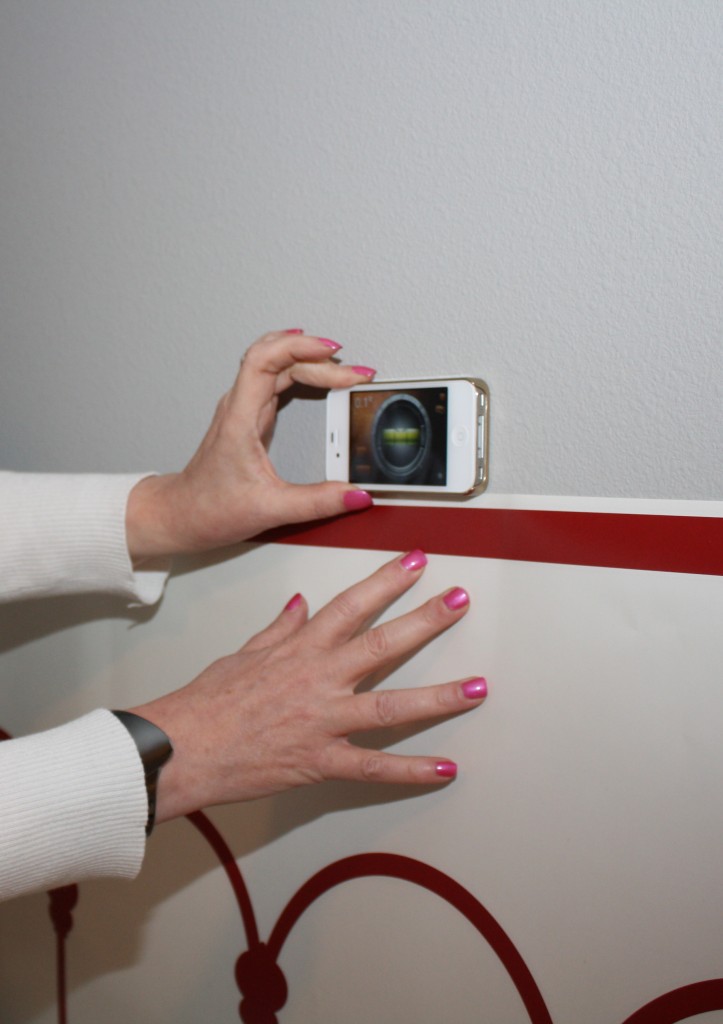 Get it level…(with the help of the iPhone – there really is an app for everything!)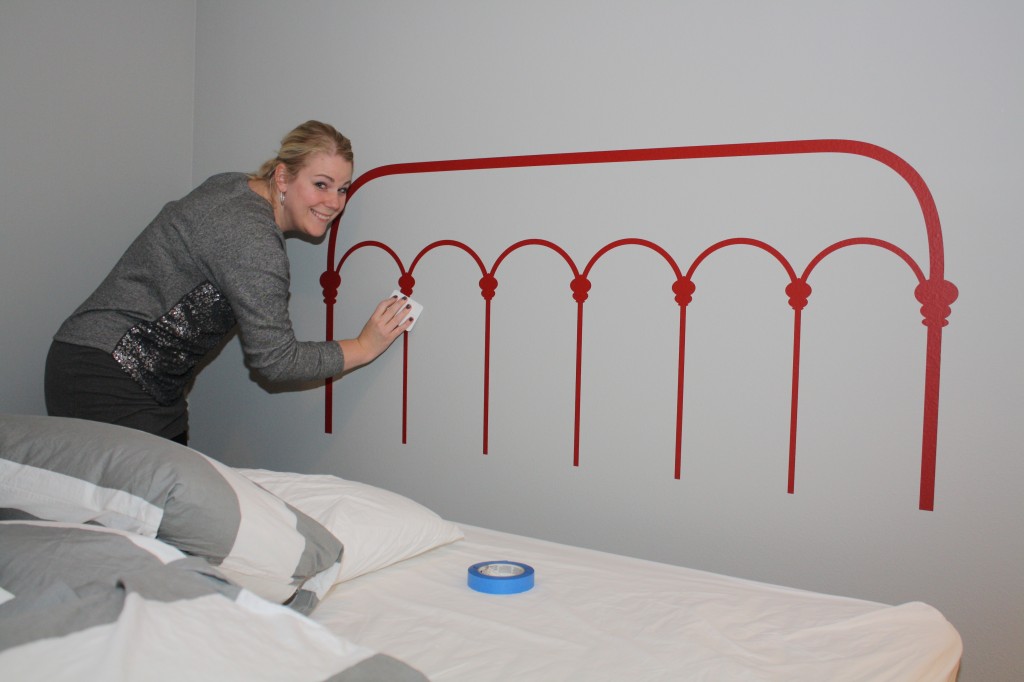 Smooth it out…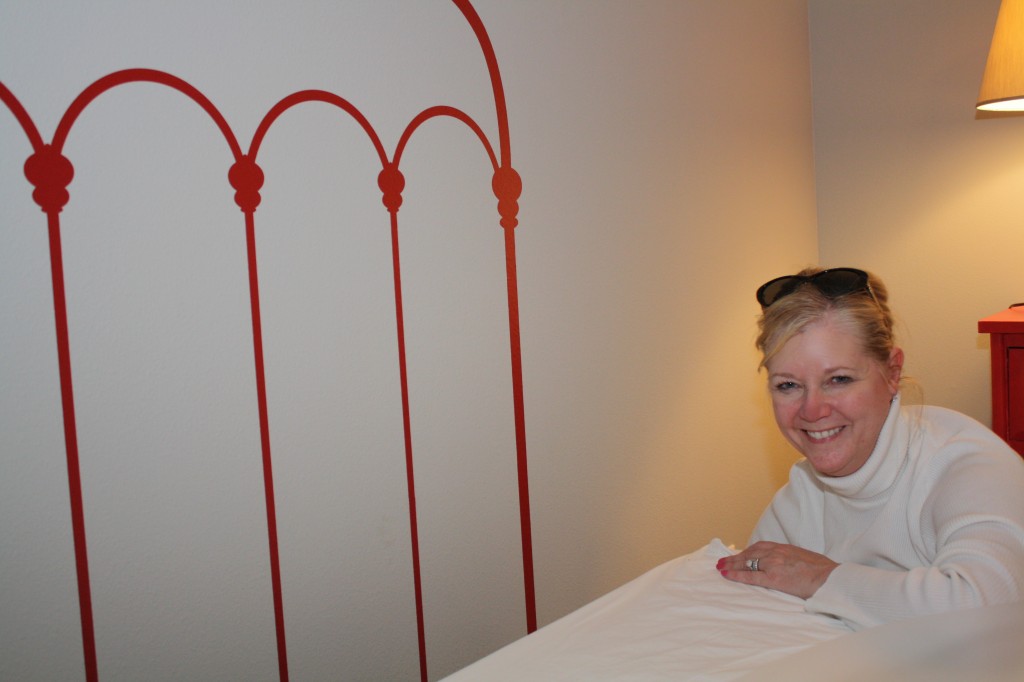 …and admire!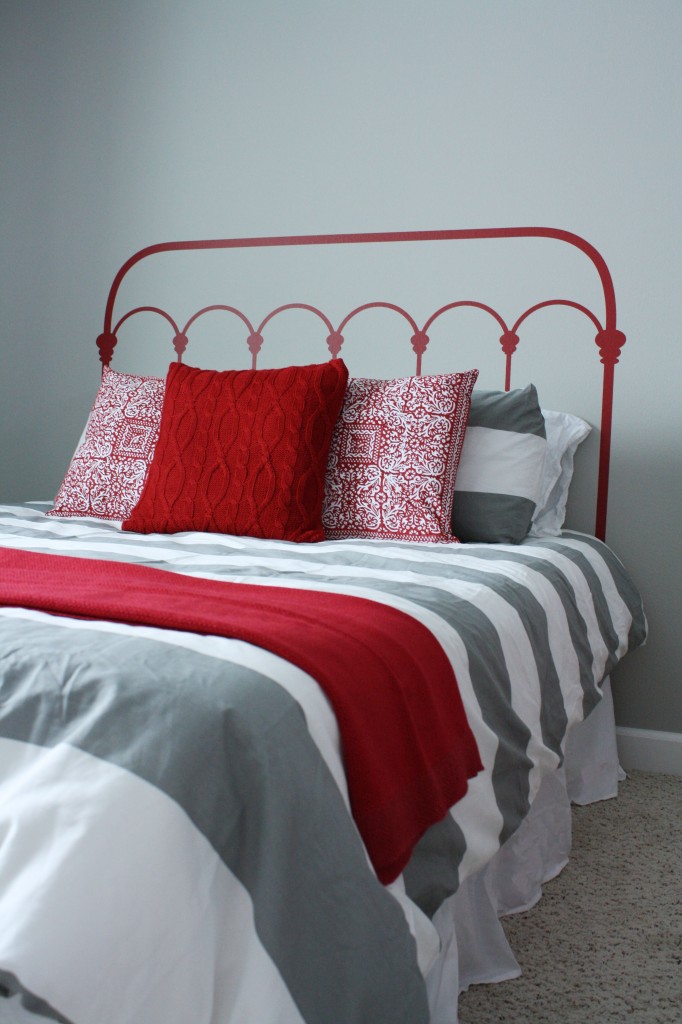 Ta da! Love the character it brings to the room, and I couldn't have asked it to match any closer with the repurposed red hutch (which you will notice still has our wine glass racks beneath…someday we'll get those hung elsewhere!)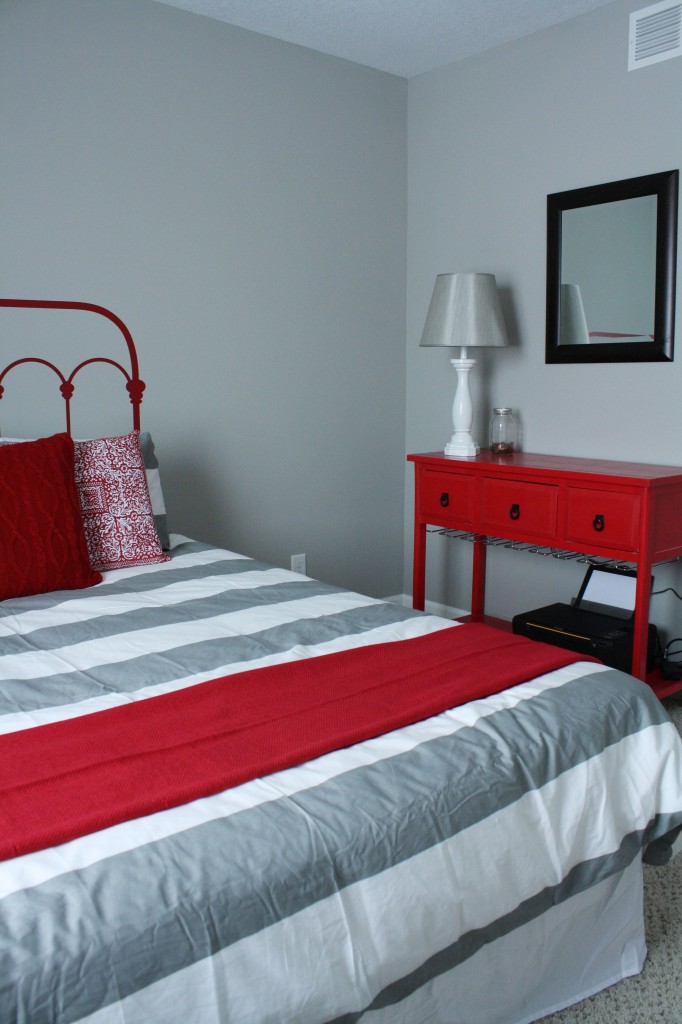 Might not hurt to steam some of that bedding, either. Just keepin' it real. 🙂
I still want to do something fun with the lamp base, add at least one end table, and get some art up on the walls, but for now I'm happy that progress has been made!