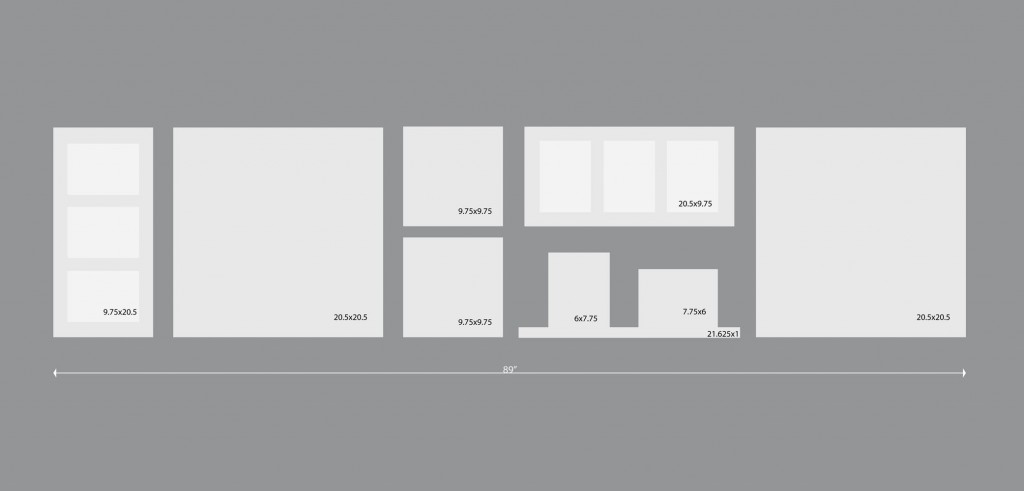 Over a year ago, I set out to design a photo wall. After going back and forth on several ideas, I decided to do all Ikea Ribba frames in white and created the above arrangement on my computer to get a feel for how I wanted to arrange it. Then, we decided to start looking for a house and given that the frames are "less than easy" to hang, they went right into a moving box for several weeks until now. I ordered my prints from scrapbookpictures.com  – I love the quality of prints for the price, and that they offer all of the unusual sizes I needed for these frames. I highly recommend them!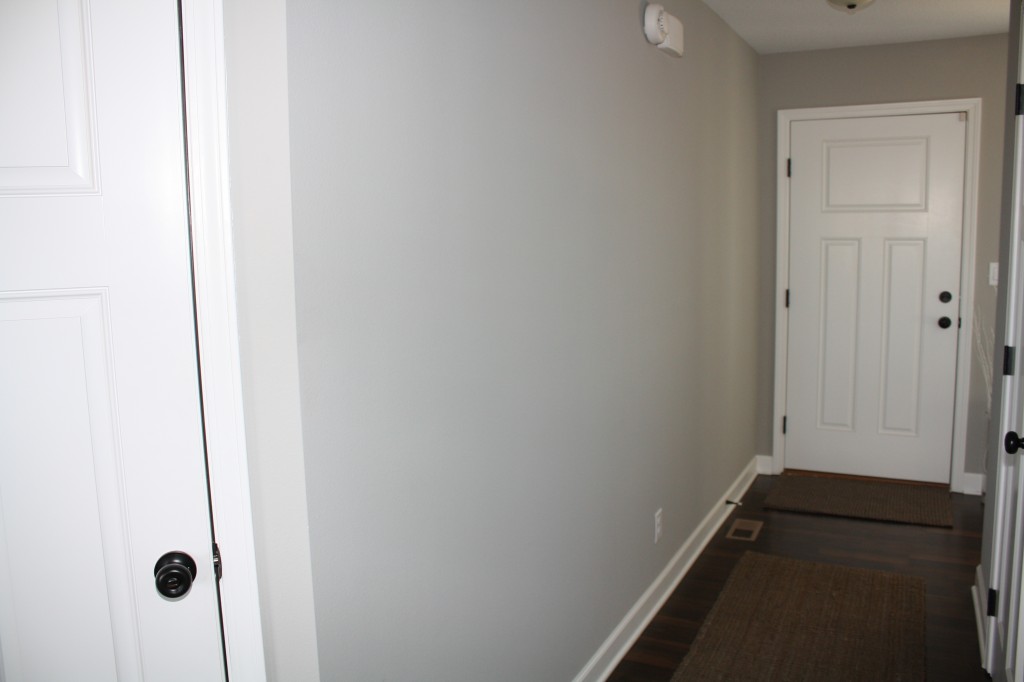 I knew from day one when we looked at this floor plan, that I wanted the photo wall to go on the entry hall wall between the front door and the kitchen. Here are a couple of before shots to give an idea of the space…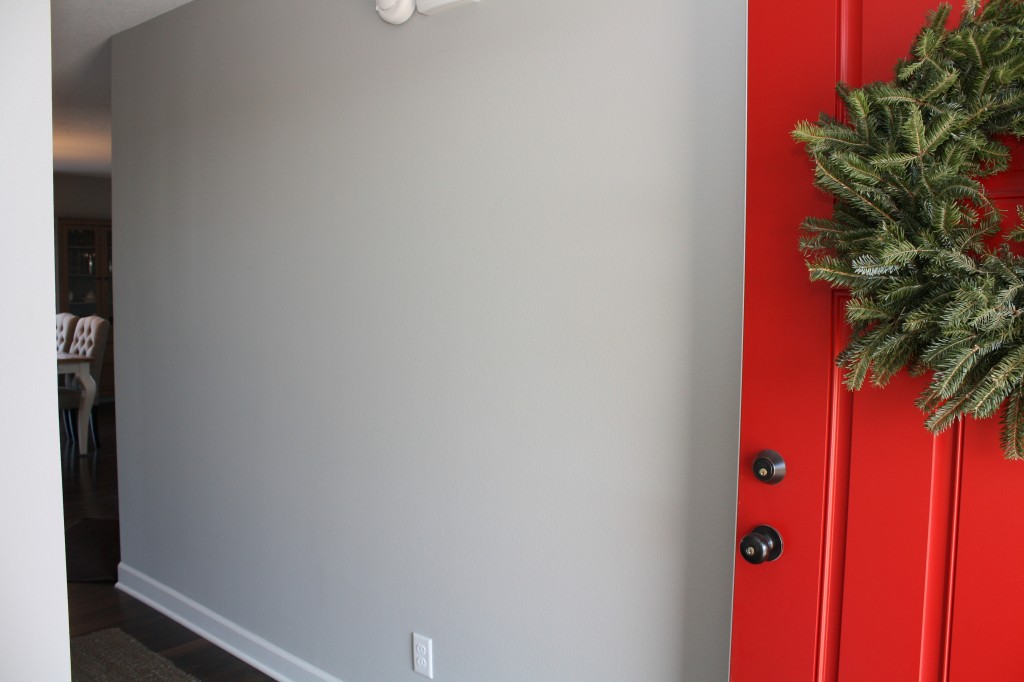 With the frames purchased, the prints inserted, and a wall and a plan, I got to work.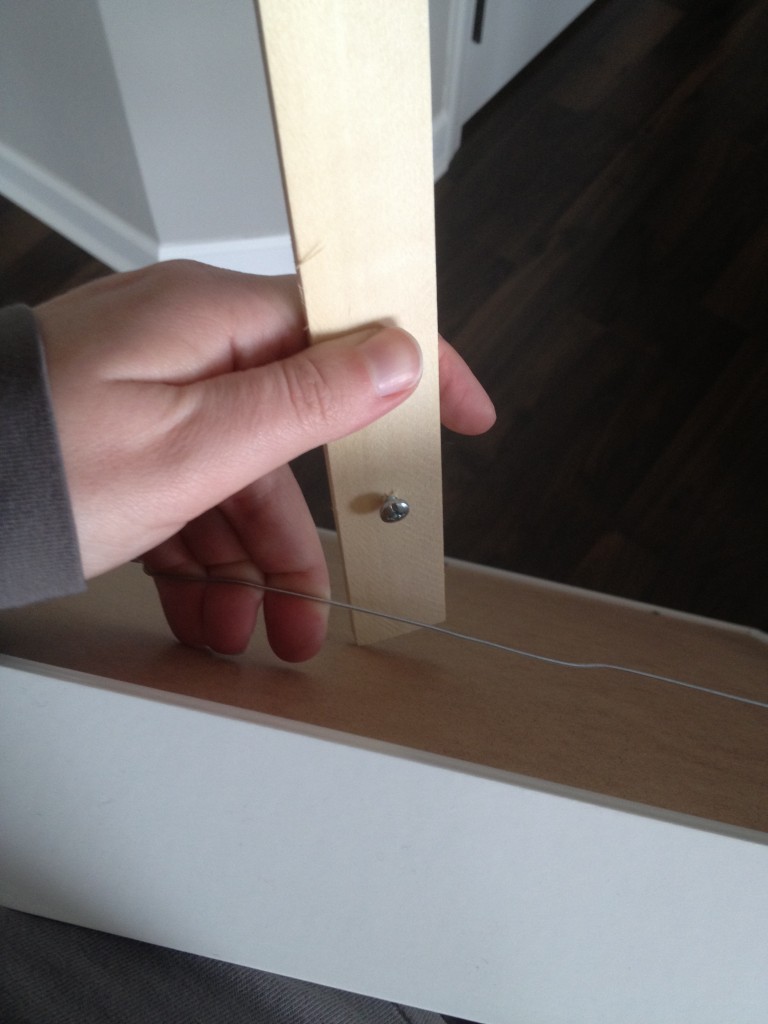 I just happened across this pin on Pinterest and it was a HUGE help. The idea is to drill a screw into the end of a paint stick, then hang your frame on the paint stick as you position it on the wall. When it's exactly where you want it, lightly press on the frame so the screw behind it makes a small hole in the wall. Use this hole as your guide to place the hanging nail. Especially when you're trying to perfectly line up a bunch of frames hung with wire, this tool was invaluable. We ended up using our new paint stick tool for a variety of projects around the house as we settled in.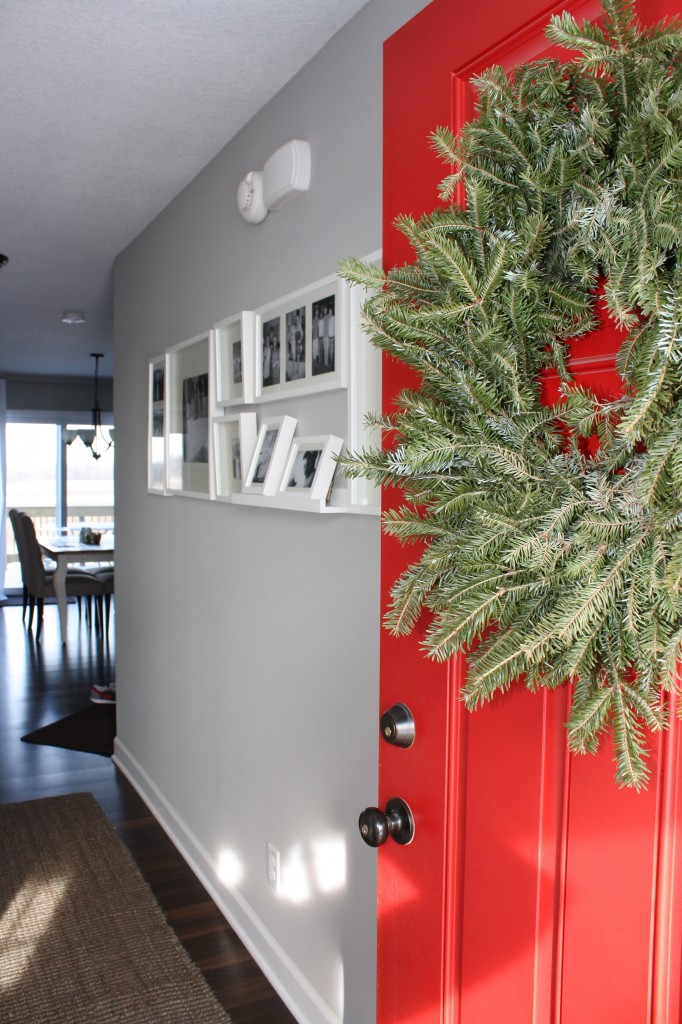 And here is the finished wall! The only bad thing about its location is the lack of a good angle to get a "finished" photo. So here's a glimpse coming in the door, and a couple segmented shots from inside the powder room…but you get the idea, right? 🙂