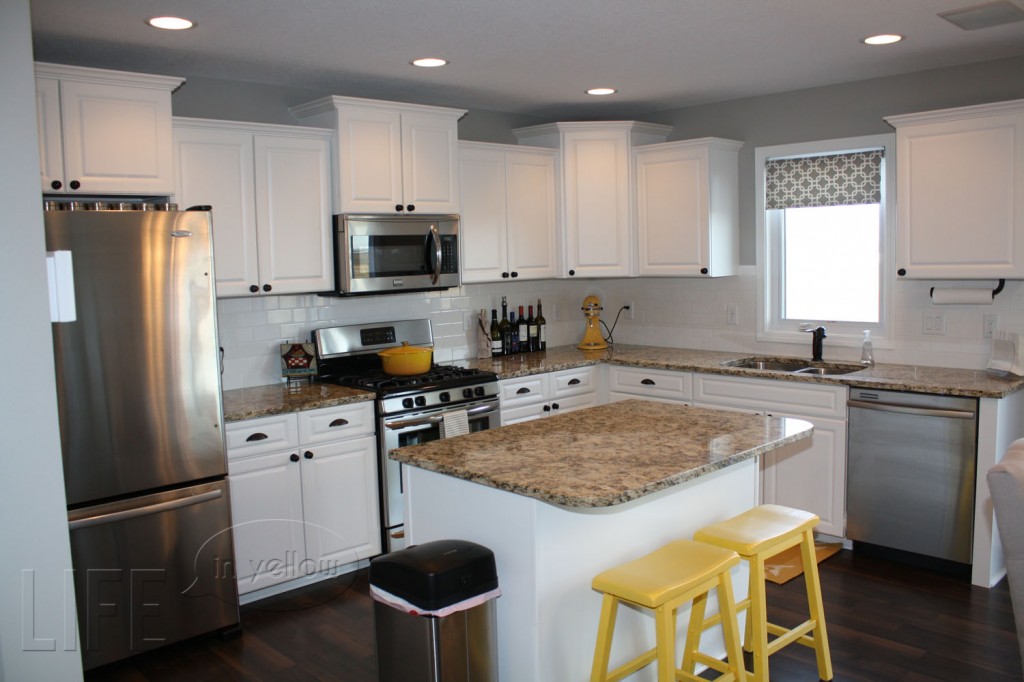 This post could also be called, "I'm learning how to use my new camera flash…so bear with me"….it could also be called, "Damn, I wish I had moved the trash can out of sight earlier!" But here it is, "My favorite spot".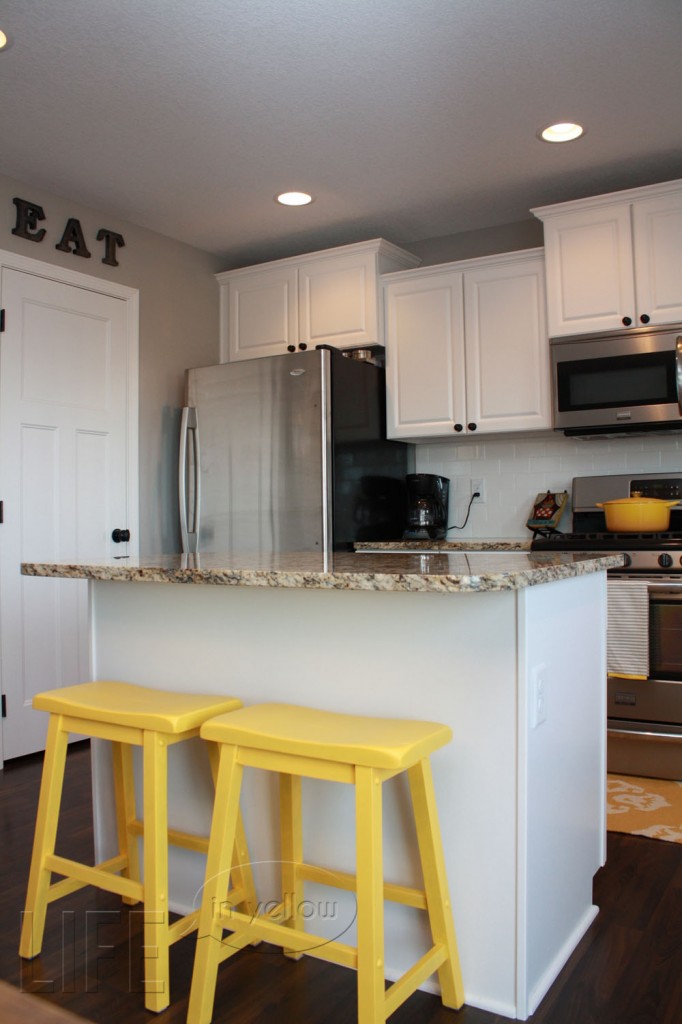 I suppose it changes from time to time, but the kitchen ranks very high on my list of favorite spots in the house. There were so many decisions to be made in this room, and it's fun to see them all come together (hooray for granite and subway tile!). I like the clean white and the crisp grey in here, but wanted to use some hits of my favorite color for some interest, both in decor items and cooking tools like my buttercup beauty.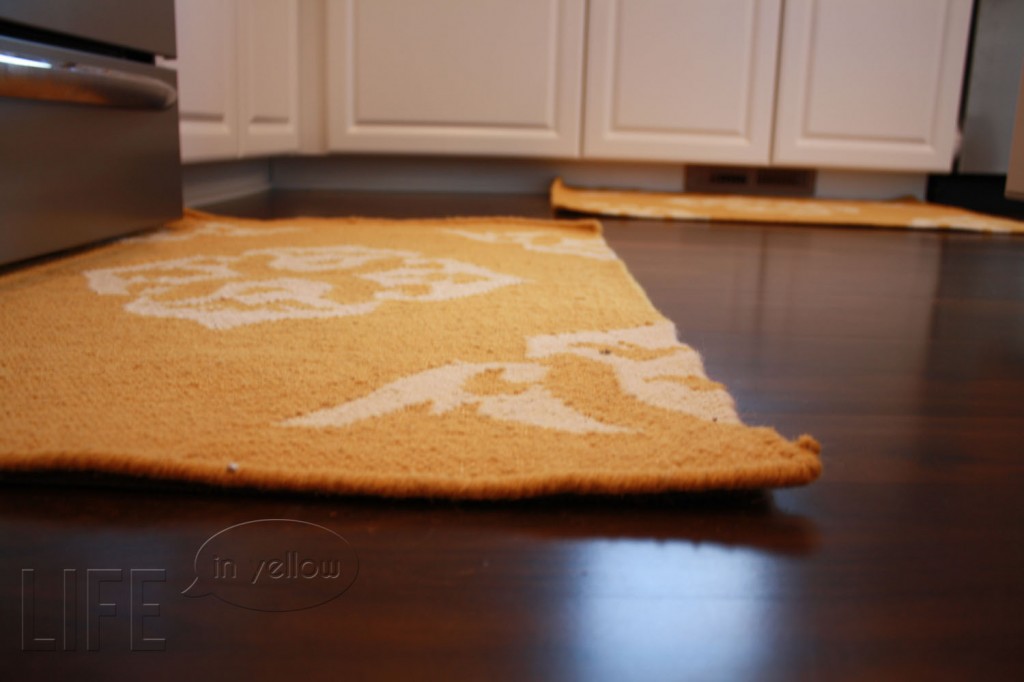 Aside from the aesthetic, I like that I have room to cook and entertain in now, and there is a place for ALL of our dishes, drinkware, serveware, and all the other hostess things I seem to "need" (thanks in part to Starsky, our new hutch!) I like the window and the view, I like the gas stove (my ONE demand), I like the speakers Page installed in the ceiling, I like the island for prep space and for setting out food, and I love that there's space to actually have a "workflow" in here when cooking and baking. It's not what I would call a "large" kitchen, but it works perfectly for us – and a huge step up from the dark (windowless) corner kitchen we've been using the past three years.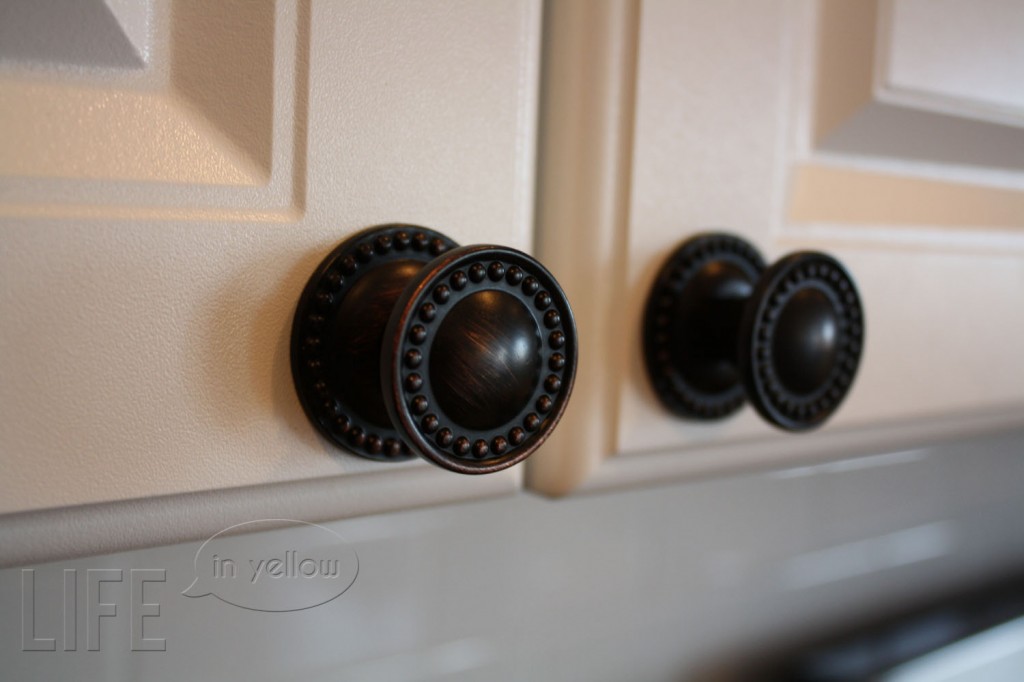 There is little on my "to do" list for this room – I love everything about it. As we figure out which cabinets get used the most and how to get everything organized for the long haul, I would consider finding a new spot for the microwave and adding a range hood over the stove…but really, that's about it.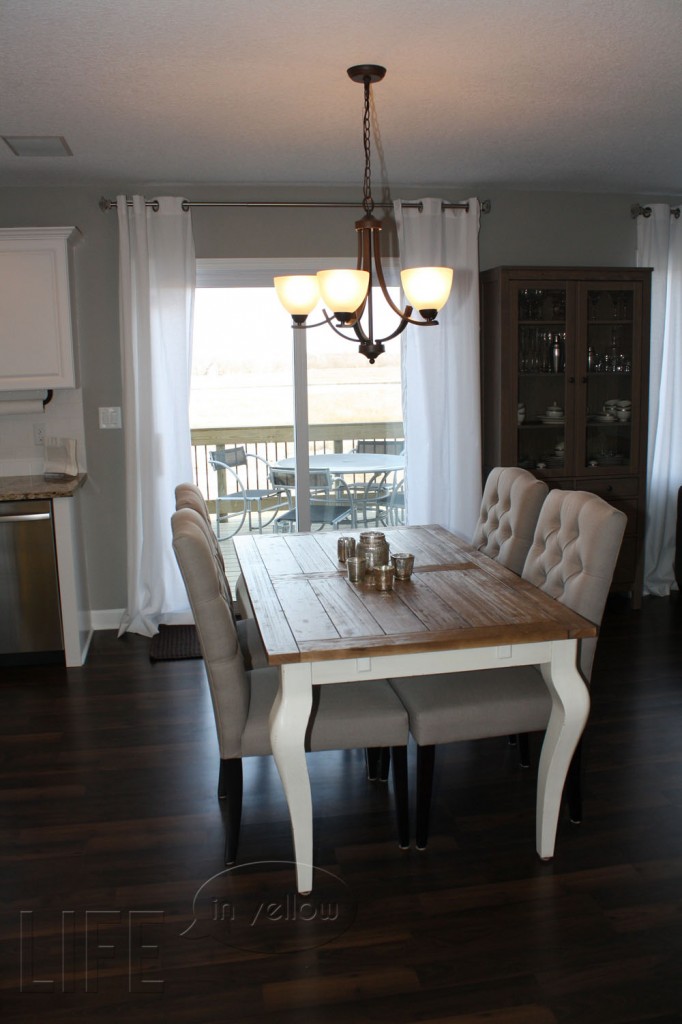 Here are a couple glances back at how this room came to be…I so love that we were able to see this house appear out of nothing. Makes for some cool memories.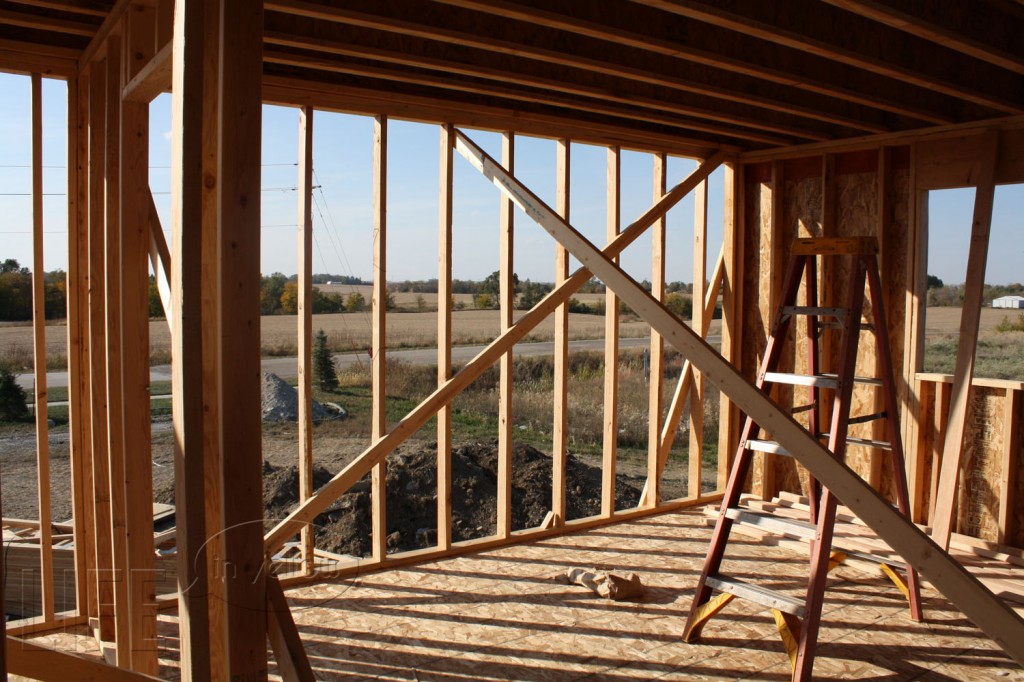 Framing (early October)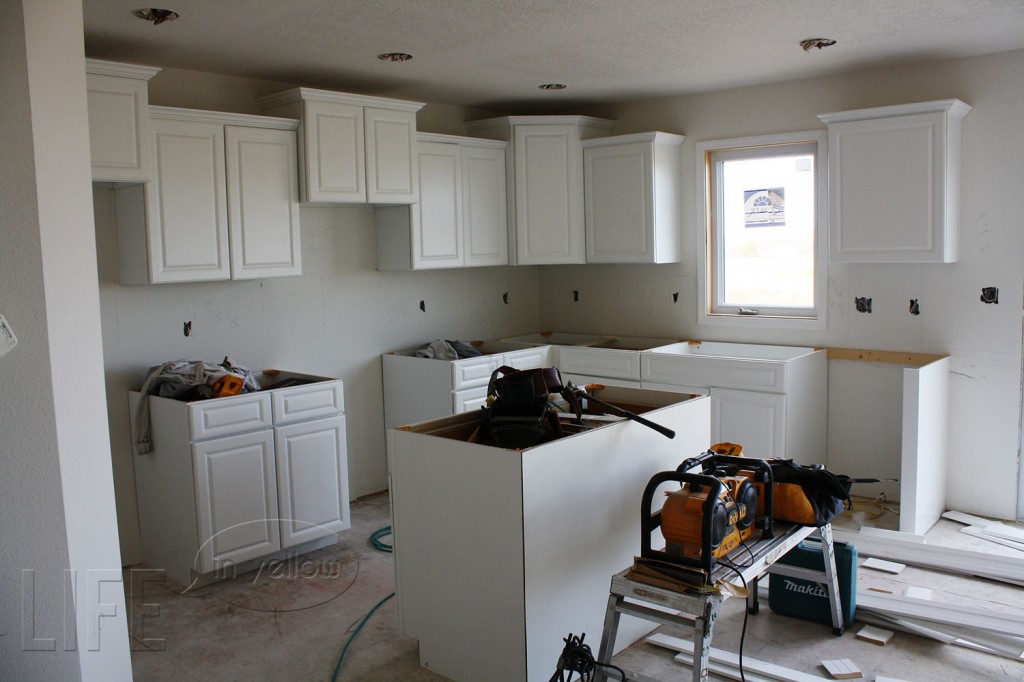 Drywalled and cabinets in (November)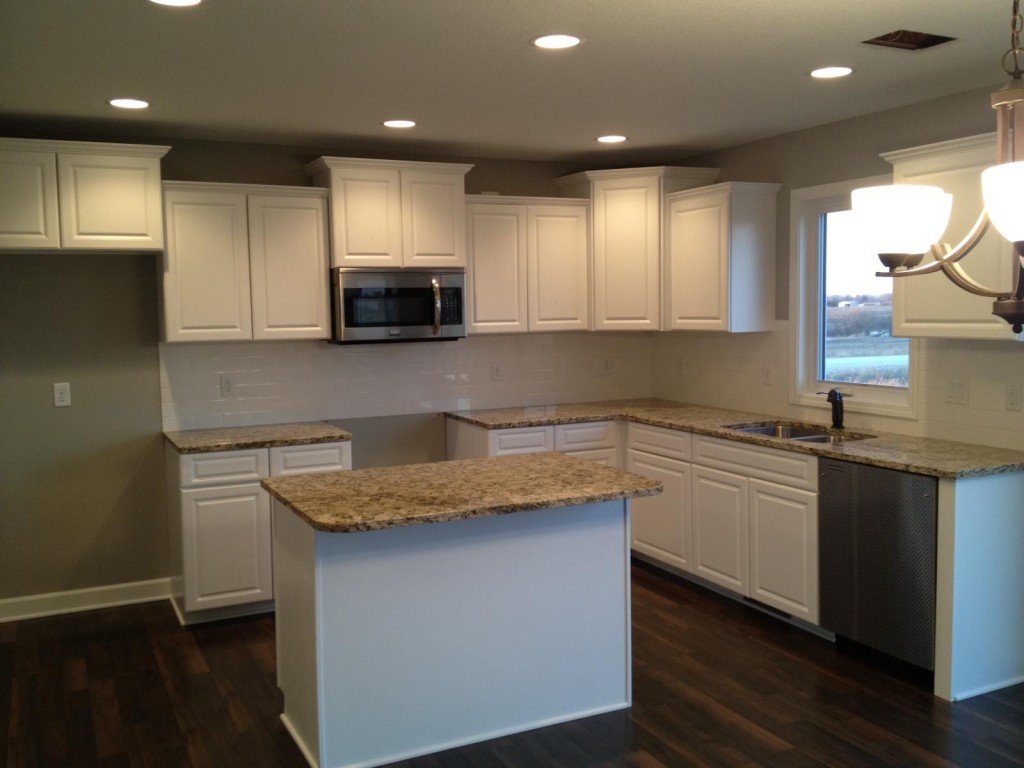 Final walk-through (December)