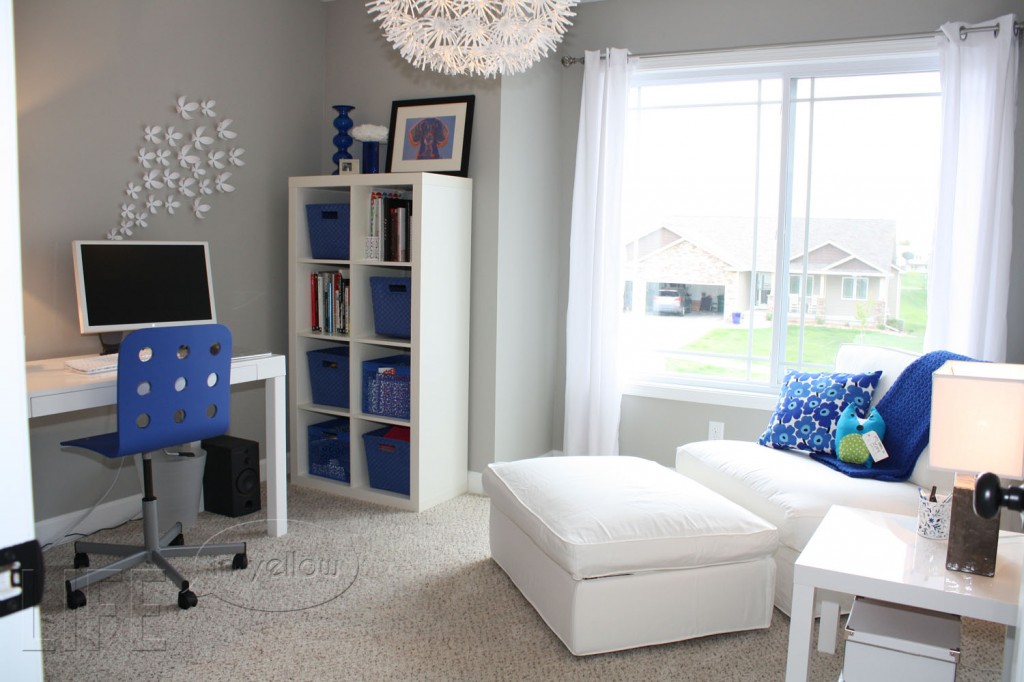 One of my favorites spots in the house to decorate has been my office. It's an area completely my own and I can do whatever I like to the space and don't have to run anything past my other half (who recently shot down my longing for a hot pink coffee table when we finish the basement…I'm dead serious…but I suppose it's understandable he's not exactly on board).
Anyway…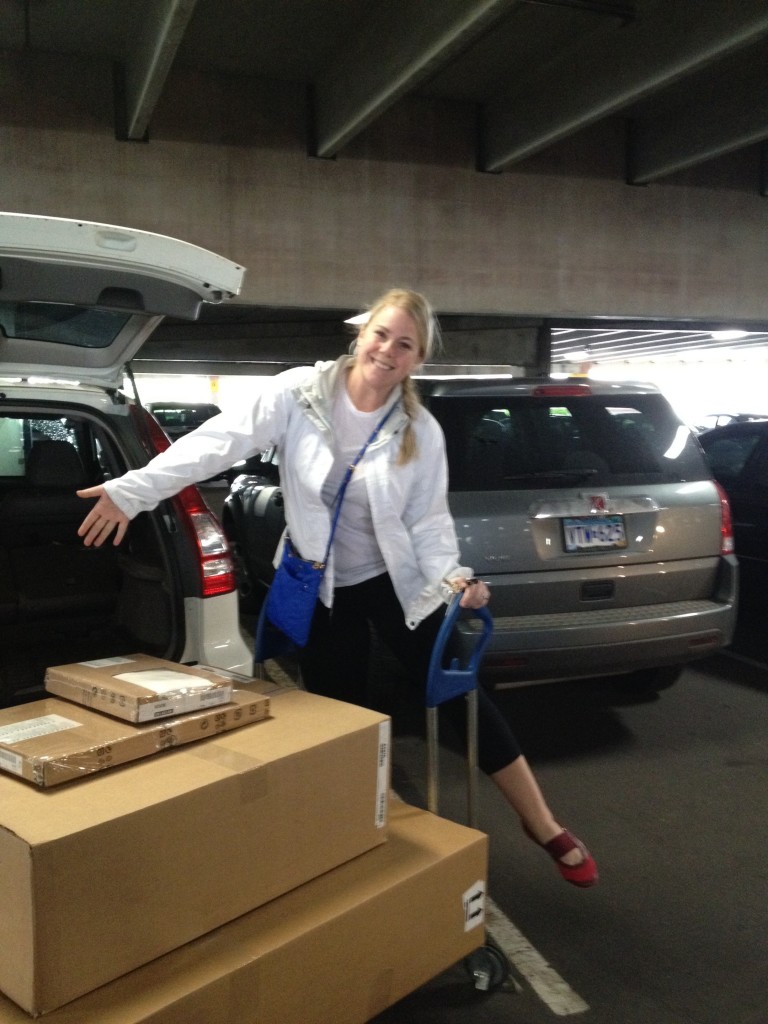 The final piece for my office literally wouldn't fit in the car during our last Ikea expedition. So without a long list of other items to pick up, we made a day trip up to the yellow and blue heaven store in Minneapolis and brought home the chair and ottoman I've been waiting for!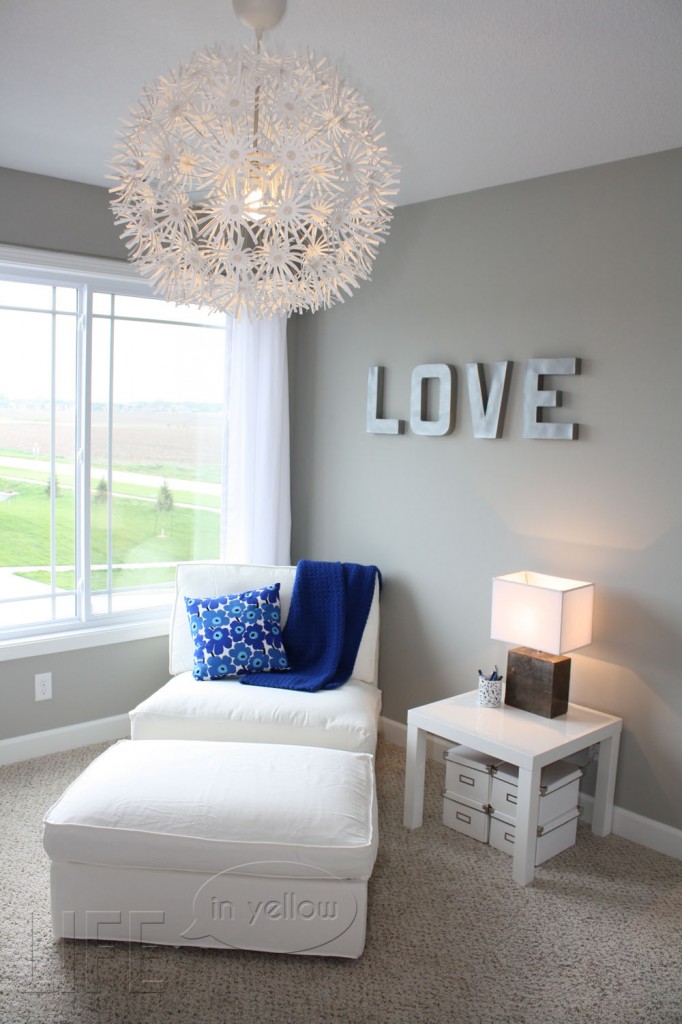 I love having a comfy spot to sit by the window and read, but I also like having a place for Page to sit. We often come into each others' offices when the other is hard at work on a project. I sprawl out on the couch in his office and chat with him about the project or anything else that is going on. I feel like now that there's a spot for him, he'll be more likely to swing by my digs from time to time while I'm working. It seems like a small thing, but it helps us both continue to get work done in our freelance business, but also spend time together.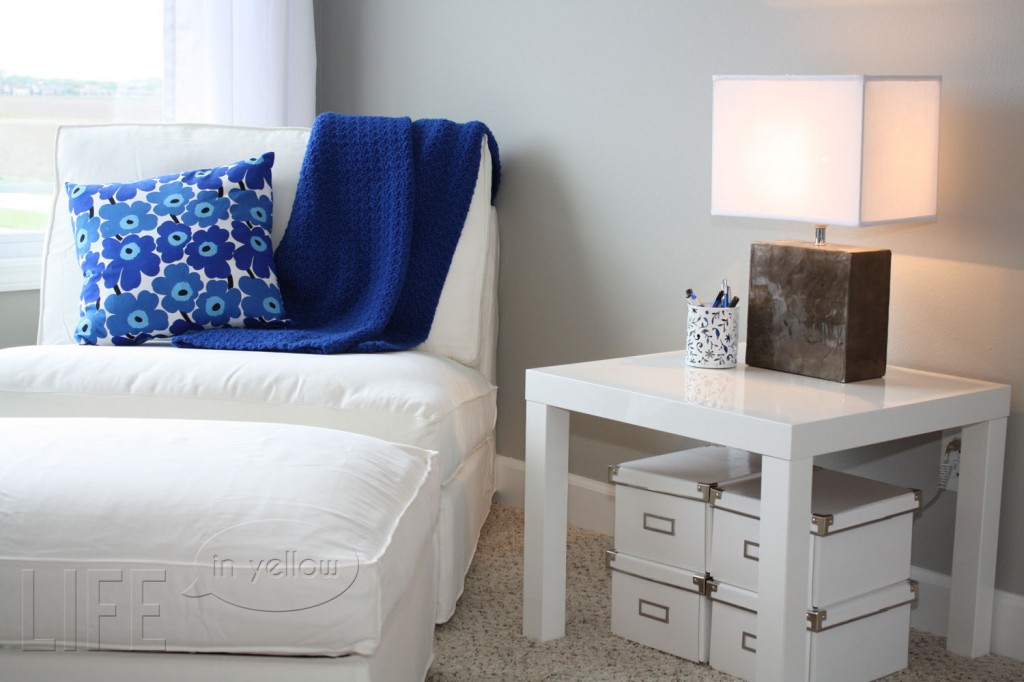 Did I mention the ottoman has storage? Always a score for me. In this case, I'm using the space to stash all of my gift wrap supplies. Minus a few rolls of paper in the closet, everything else from ribbons to tissue and gift bags to on-hand gifts fits in here.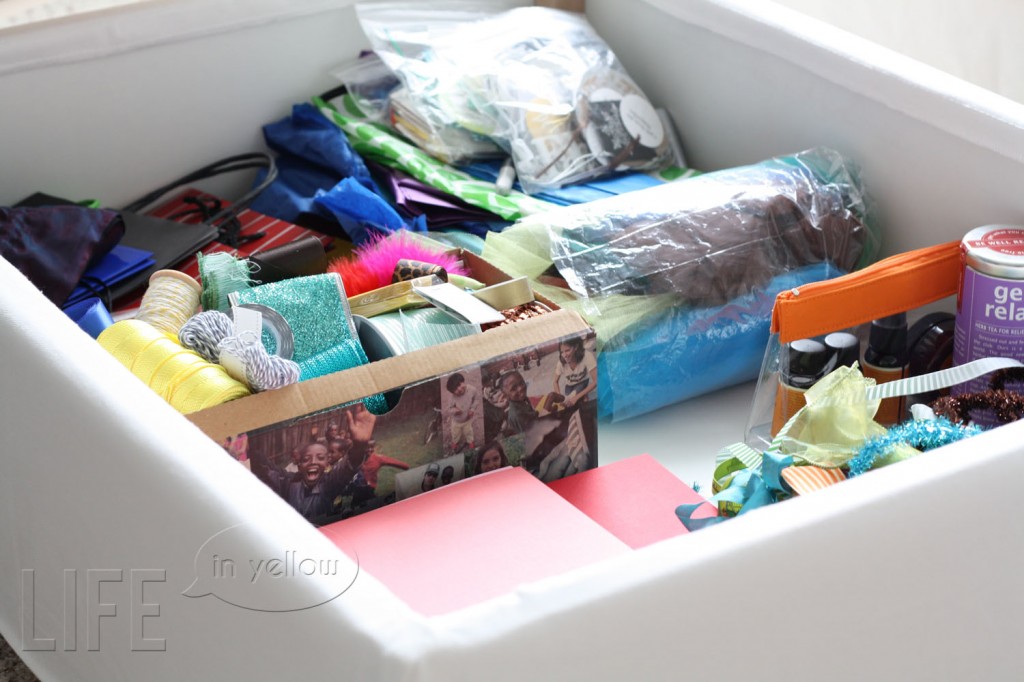 The last thing to do in here is to find a way to add some *bling* to these letters. I would like to cover them in some kind of shiny coin or round sequin object. We'll see what Hobby Lobby has in store for me.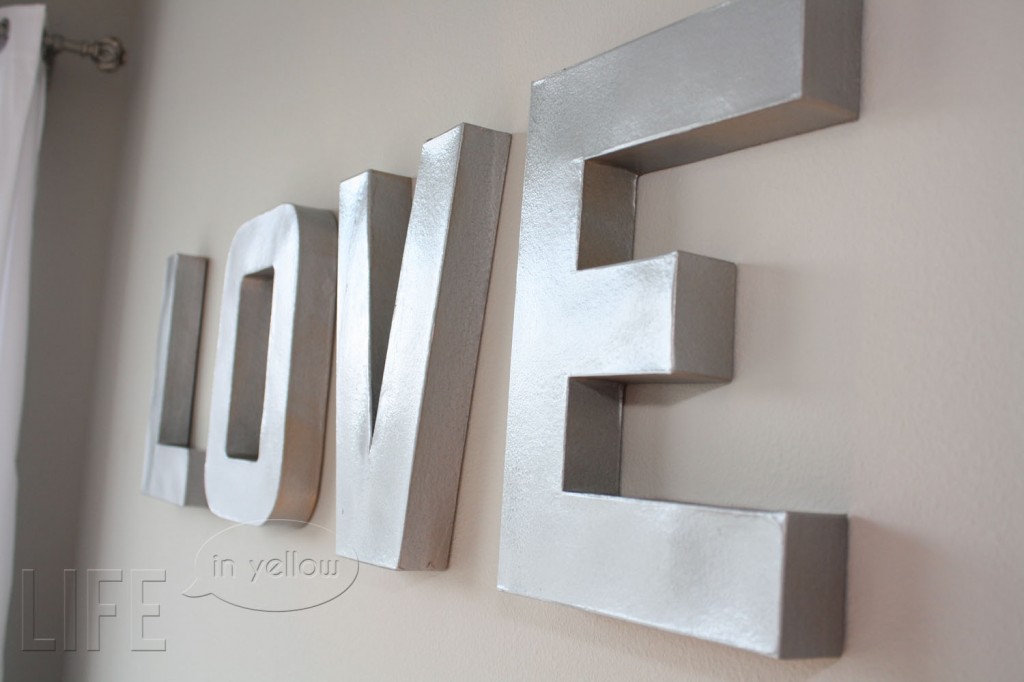 Otherwise, I'm feeling like this space is complete.
I'm sure I'll keep tweaking the details, but it's so nice to have this room checked off my list!