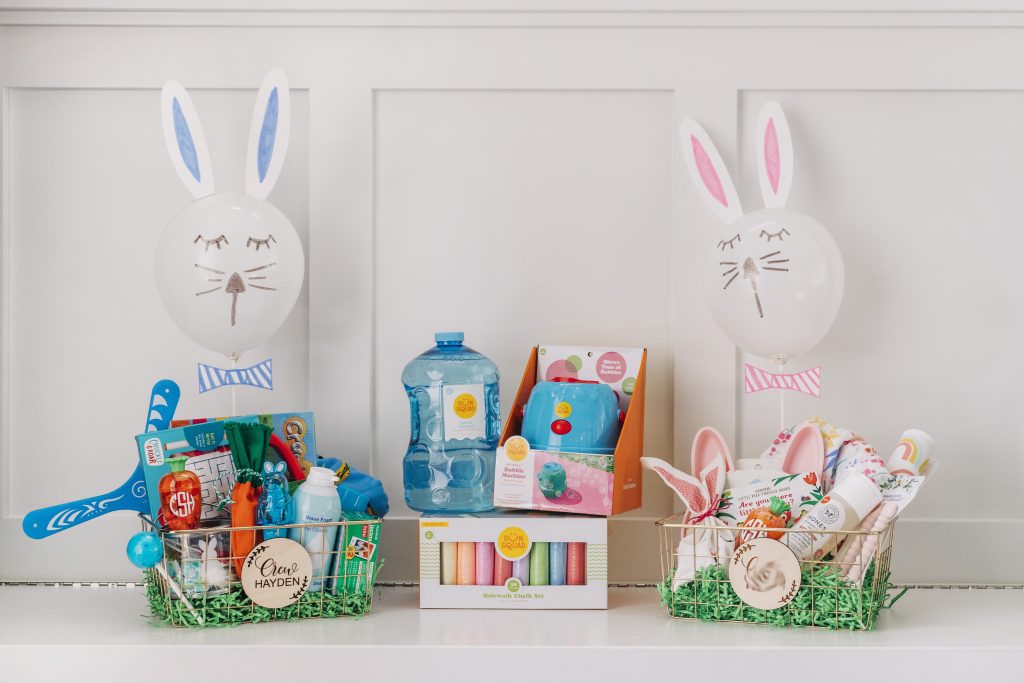 One of my very favorite parts of mom-ing is playing Easter Bunny each year. I love anticipating the Spring season and some fresh stuff to play with, I love the bright colors, and frankly, I love an opportunity to stage and arrange a good basket!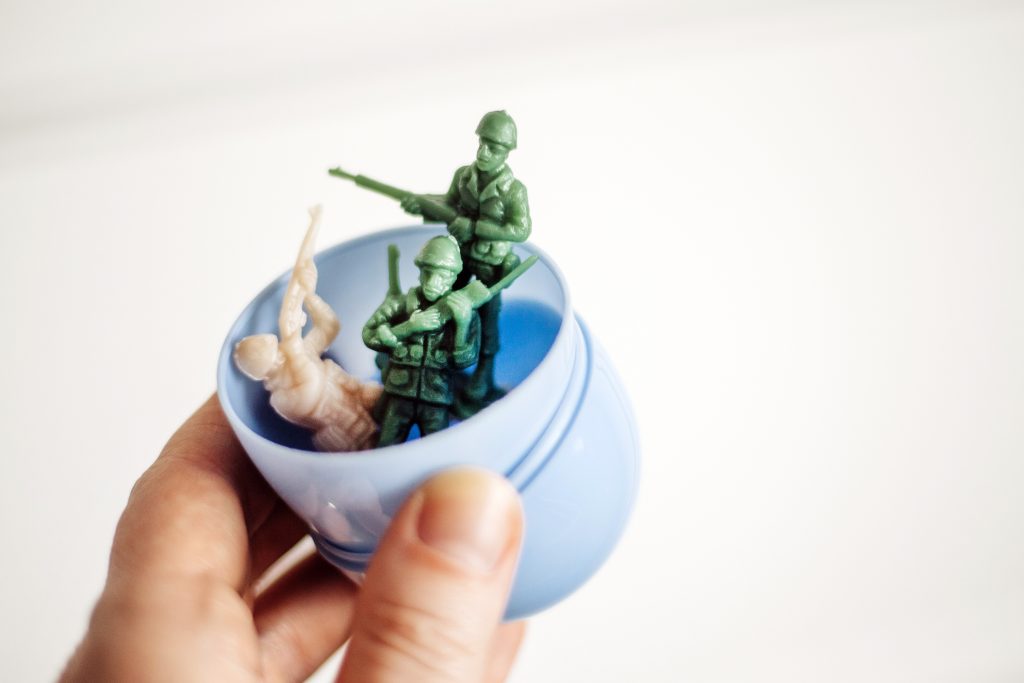 This year is double the fun with TWO baskets — and I'm starting early, since there's a very good chance we could be IN the hospital having this baby come April 12. Just in case, I'm prepping everything ahead of time (I've even stuffed the four dozen eggs — army men and gummy bunnies for the win!) so that all my mom would have to do is set it all out (and capture pics for me!).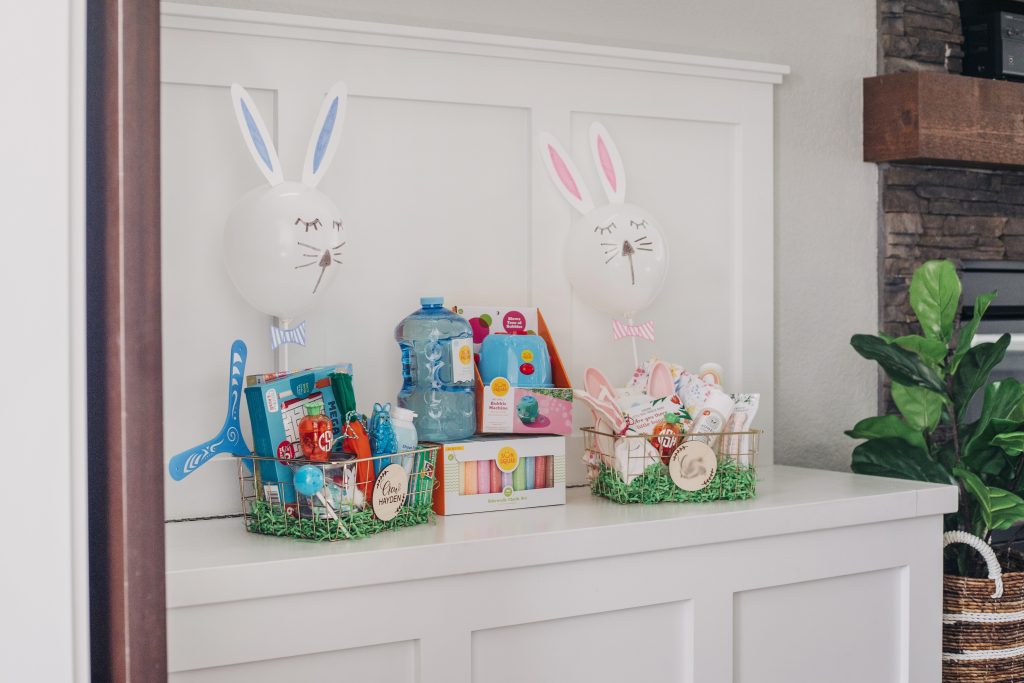 I swapped Crew's old basket and borrowed the gold baskets (from Wal Mart a couple years ago) from our office. I'm already feeling the need to keep it even in appearance between the two of them! I bought my carrot eggs at Dollar Tree but found similar ones here (I like when they're flat on the bottom so they can stand alone) and monogrammed them with my Cricut. The bubble machine and bubbles came from Target and I figured they can be enjoyed by both kiddos.
Is it just me or all the balloon animals on sticks having a moment? There are so many cute kits out there (most recently I spotted them in the Target dollar spot!) but only needing two, I opted to buy a mega pack of balloon sticks (because I WILL find other excuses to do balloon crafts!) and made the ears/bow ties out of cardstock to match their basket color themes. (I'll have redraw the faces on fresh balloons as Easter gets closer, but this was a good practice run!) The items in each of their baskets are listed below. We aren't sharing her name yet 😉 but their wooden name plaques are from this shop.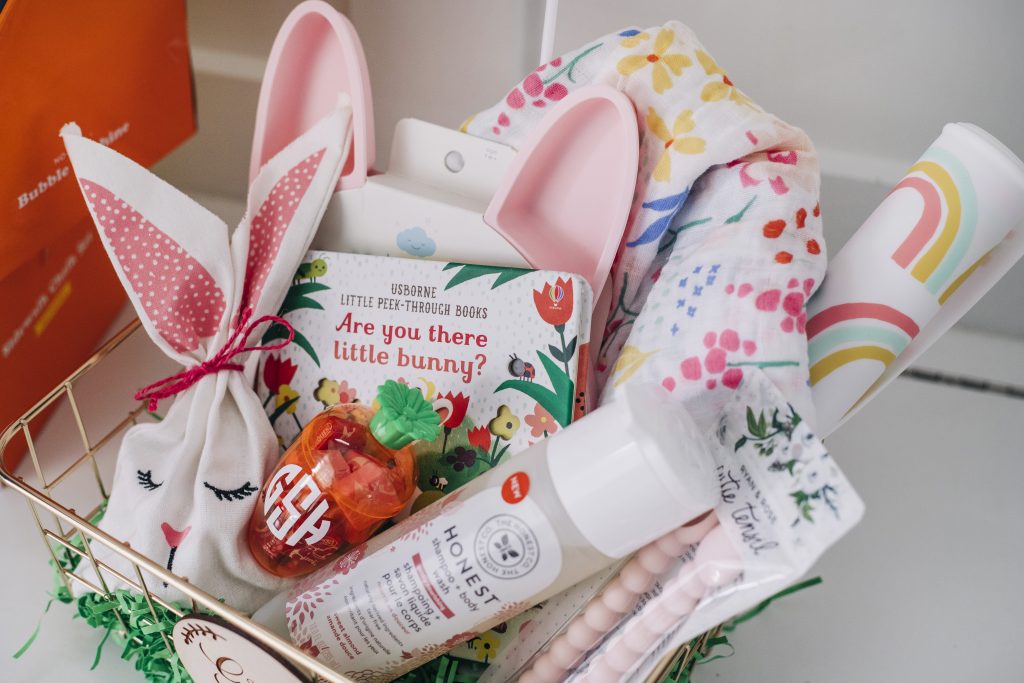 Here's the rundown on Baby Girl's basket: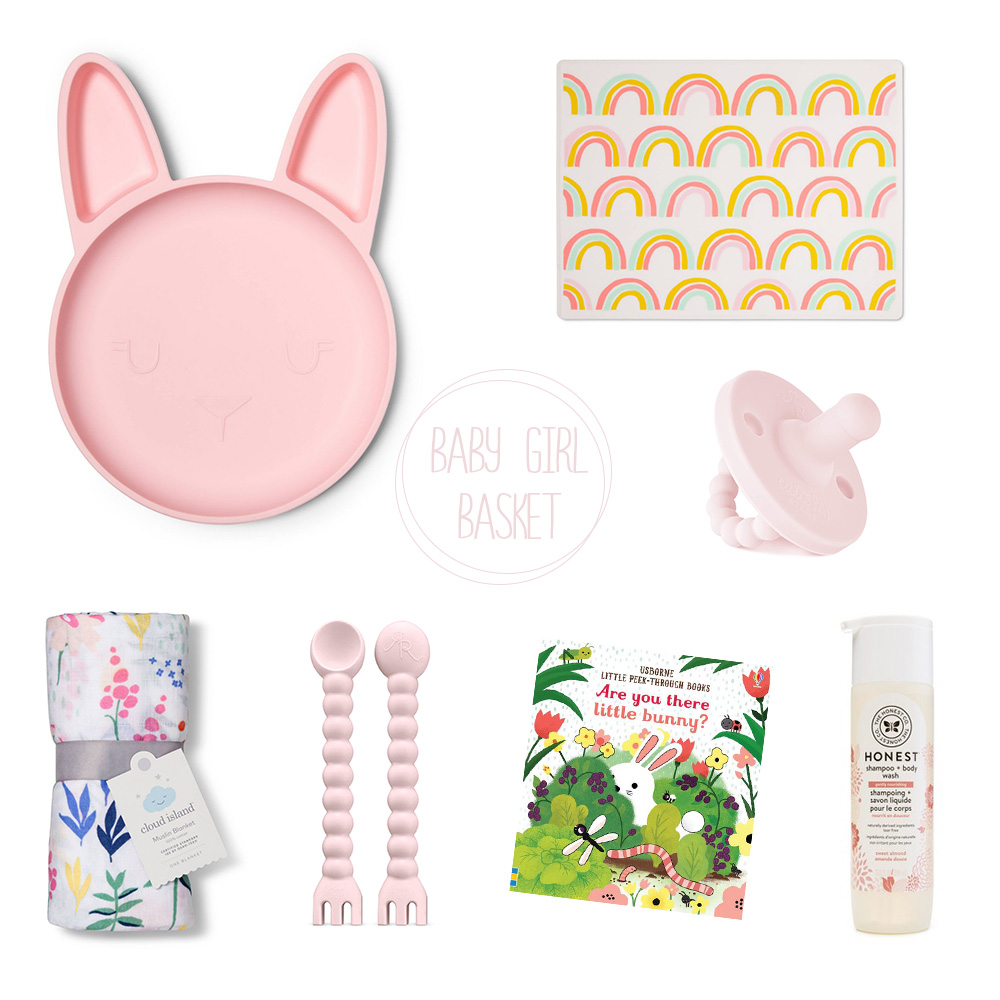 Silicone bunny dish and placemat from Target | Ryan & Rose Cutie Tensils | Ryan & Rose Cutie Pat (stashed inside the bunny bag) | Swaddle from Target | Honest baby wash | Are You There Little Bunny? book | (not pictured for secrecy!) name hair clip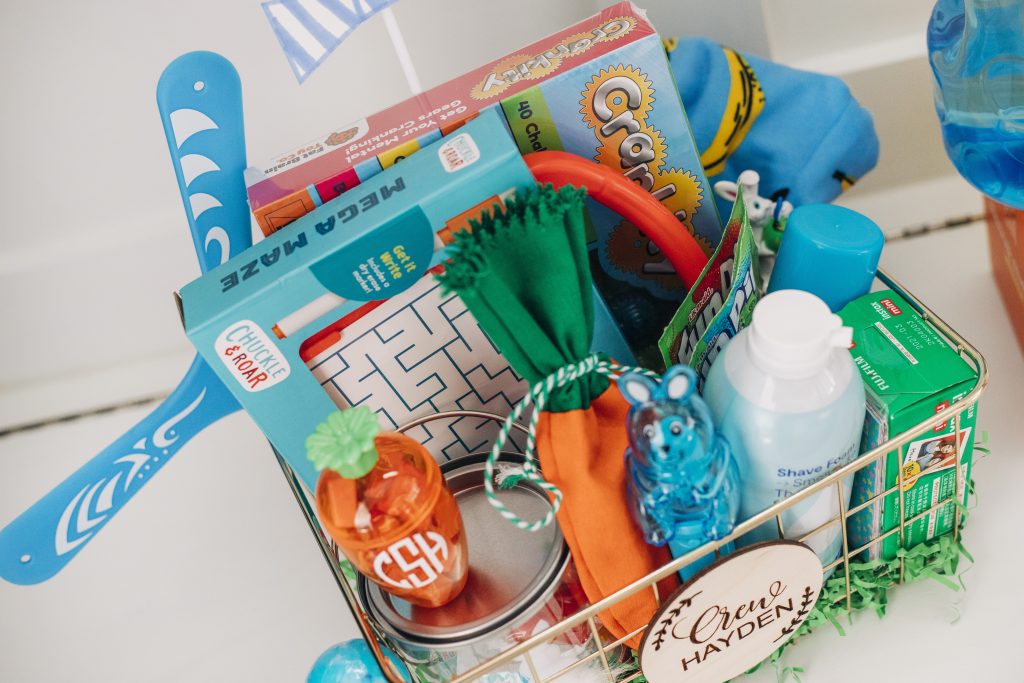 Here's the rundown on Crew's (age 5) basket: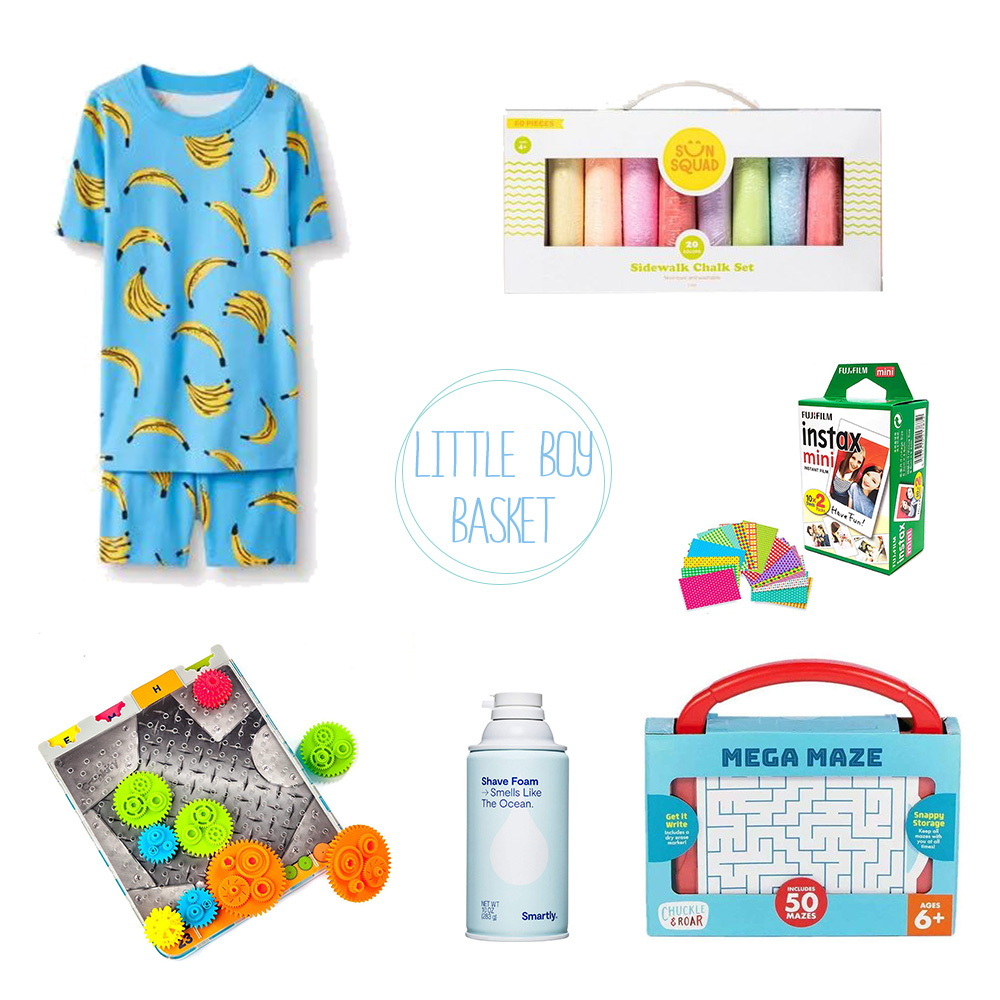 Crankity Brainteaser game | Mega Maze game | boomerang, silly string, misc. from Dollar Tree | refill film packs with sticker frames for the Instax | foam shaving cream (for the tub!) and sidewalk chalk from Target | warm weather pajamas