Someday we will tell you the stories of how the world was a bit broken.
We will tell you about how for weeks each morning was a numbers game, pitting new cases and available beds against estimated peaks and your looming due date. How we weighed all options about when and where to birth you to play odds in our favor.
We will tell you about the very real fears we faced at one point or another — that we wouldn't be together for your birth, or just after, or that there would be a room available. That you would even be safe in, of all places, a hospital. Continuously changing our expectations for your birth became the only consistent thing we did.
We will tell you of how your then five-year-old brother repeatedly heard no, that he couldn't see his friends or play on the playground. That we wiped down every package and grocery that crossed our threshold with the care of someone prepping for surgery. That all the schools and most businesses were closed, we stayed home for weeks, and we washed our hands until they hurt.
We will tell you how we went through security to enter the hospital and had our temperatures taken throughout the stay. That our doctors and nurses guided your birth from behind masks and face shields. That we all went home only 24 hours later.
We will tell you of how we had to grieve the idea of togetherness — we wanted to be with those facing their own challenges during this time. We wanted to share hugs with loved ones when we announced your arrival. We wanted your own grandparents to meet you, smell you, snuggle you, in person.
But we will also tell you all of the good woven into this crazy time. The stories of friends and family who stepped in to get us what we needed be it someone to watch your brother, surprise gifts to bring a smile, or much needed basics like Tylenol and diapers and formula we could no longer risk walking into a store for — assuming we could find them at all.
We will tell you about the superheroes in scrubs who worked harder than ever to calmly provide care, guidance, and new options in the final weeks before your arrival and who brought you safely into the world during your extra-fast entrance. They provided a secure bubble in which to meet you and where the pandemic didn't seem to exist. I will be eternally grateful for that happy, hopeful stay after a month of swirling stress.
We will tell you how while we were away, friends and family left signs and chalked messages and balloons and surprises, covering our porch — they pulled off an actual no-contact homecoming celebration. It was incredible to feel so rallied around when we came home from the hospital to a quiet house but so many visible messages of love.
We will tell you about the rainbows and the heart windows, the teachers who read from home to keep kids like your brother feeling connected to the life he missed, and the first responders who cheered on staff at hospitals across the nation. The grocery employees who worked triple time but still loaded bags in my trunk from a safe distance and with a smile. The people who donated face masks to essential employees and the leaders who kept the nation moving us all forward. The employers who made safety a top priority so that people like your dad could work safely from home. The manufacturers that pivoted operations to build face shields and ventilator parts.
We will tell you how the people, six feet apart, came together.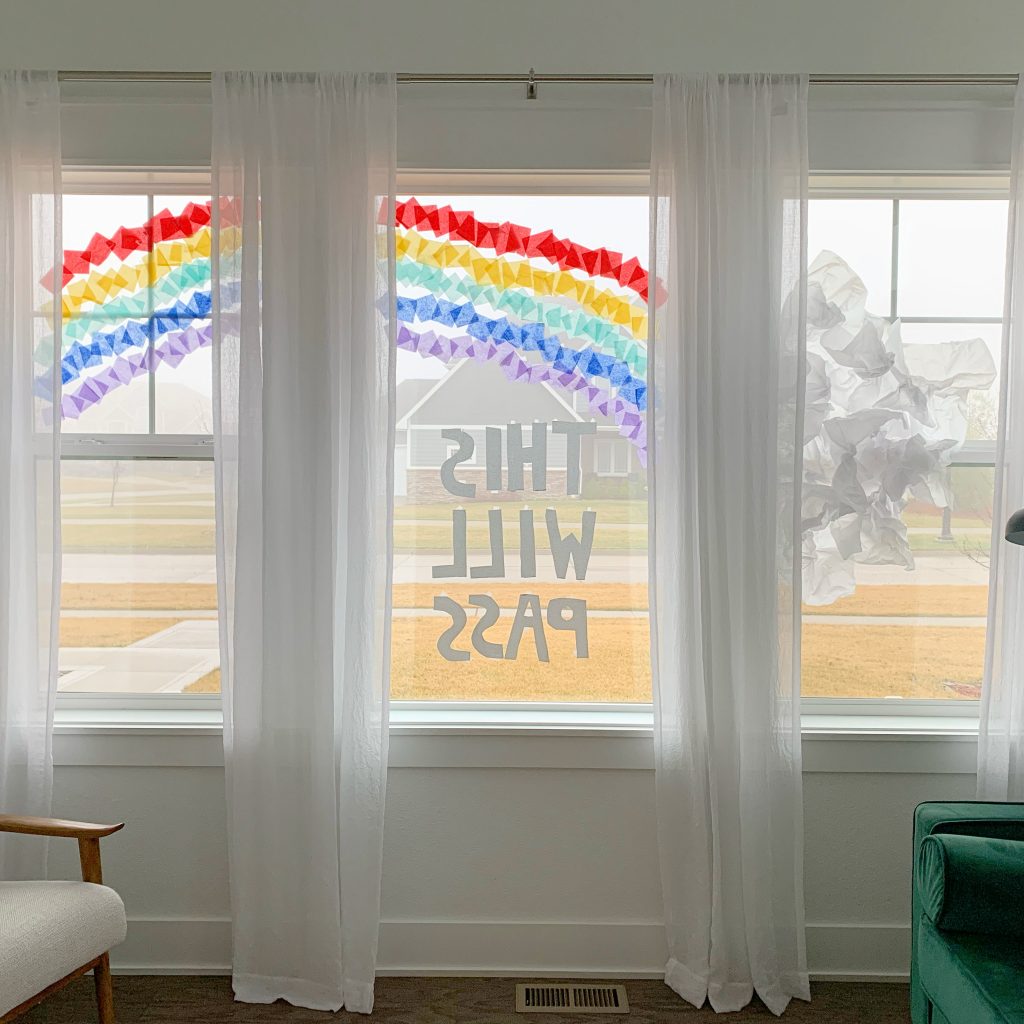 Not very long ago, I hadn't given your existence a thought, nor could I have imagined the current state of the world today. I know in my bones that your perfectly-timed arrival on this earth is part of a greater plan and you are living proof of hope and good things to come.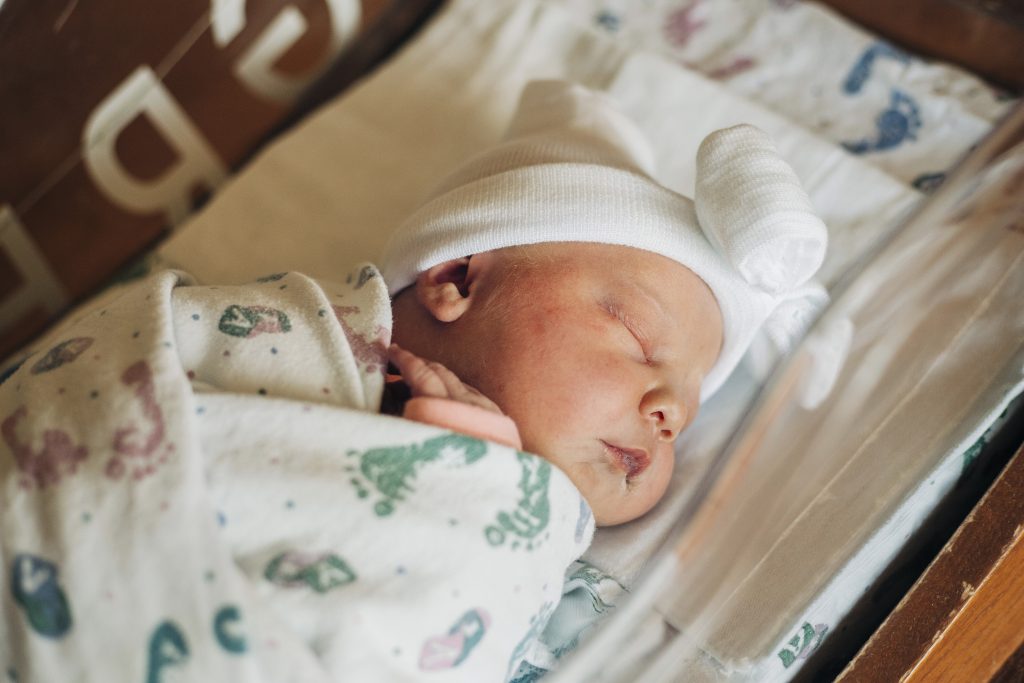 Someday we will tell you all of these stories, including how they ended: Snuggling a precious new life as this dark cloud over the world did, indeed, pass. It's a bit broken right now, but the world WILL heal – and we are elated to welcome you into it, all the same.