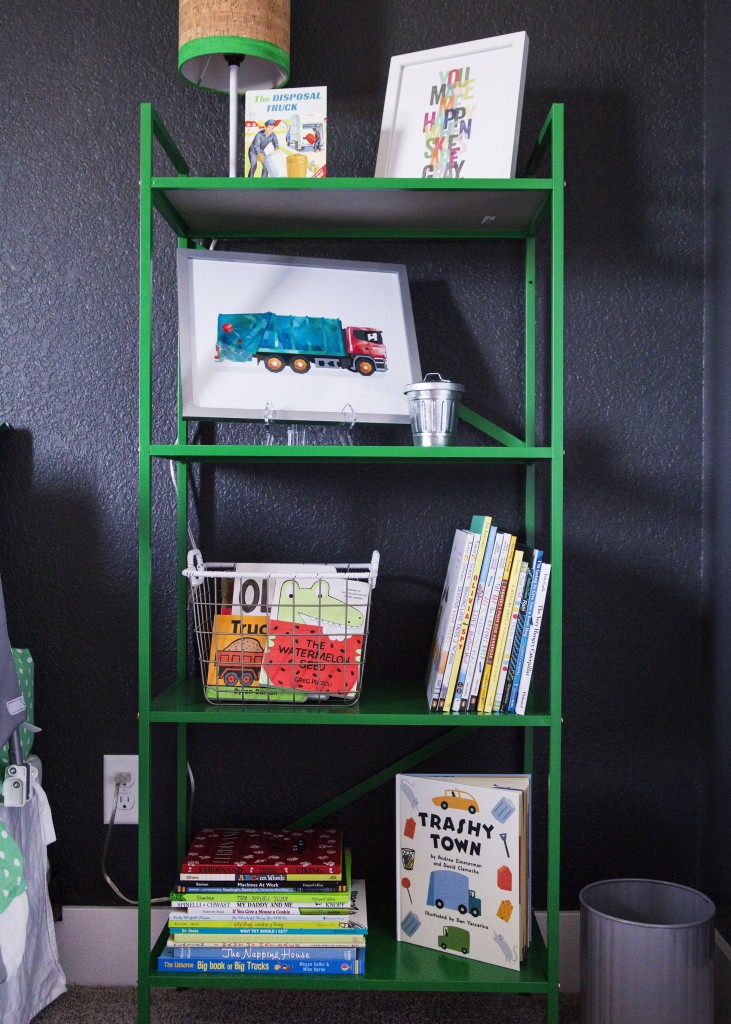 If you've spent a minute on this blog, you know we are total suckers for children's books around here. I always manage to find room in the budget for the bookstore, we go to the library on the regular for even more, and I'm always on the hunt for new recommendations from others as well. I blogged our most recent list here for age 3 here (and our 12-24 month list here) and only six months later, the interests continue to evolve and we discover even more awesome titles. Nothing is set in stone yet…but I think we might have a Halloween costume this year based on a favorite book. 🙂 Below is a rundown of a few of the current favorites: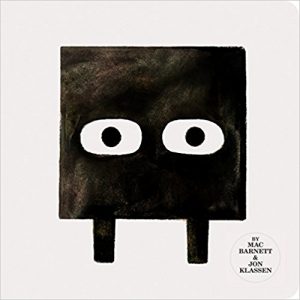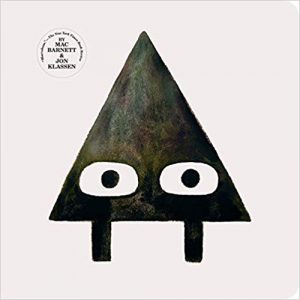 Square and Triangle (of the Shape trilogy) — I love the monochromatic illustrations in these books and the simple stories between the character shapes, that are laced with a little humor. After Triangle was a hit, I quickly reserved a copy of Square when it was released…and Circle is due out next spring.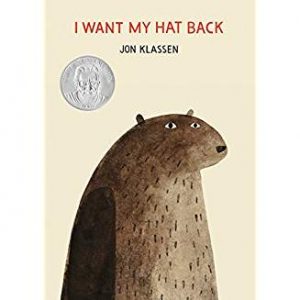 I'm a big fan of Jon Klassen's books, and similar to the shape series, there is some comedy woven into I Want My Hat Back, a simple tale of a a bear who's lost his hat.
I wasn't sure how Be Kind would go over (would there be enough "action" to the story to keep him interested?), but Crew was captivated by all the practices of kindness, and has been asking ever since on the daily, "that was kind, right Mom?"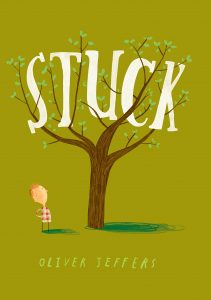 I had added Stuck to our Amazon wish list, and happened upon it at the library shortly after. Let's just say after out-loud giggles, this one will likely become a permanent fixture in our house. A funny story of a boy who gets his balloon stuck in a tree and throws item after item into the tree to knock it down, and by the end is throwing larger than life objects.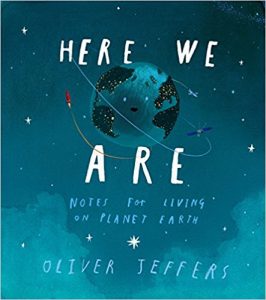 Another Oliver Jeffers book, we love the illustrations in Here We Are, a quick run-down of what it is to live here on Earth. The page with alllll the things living in the sea is particularly captivating and always generates a lot of questions. 🙂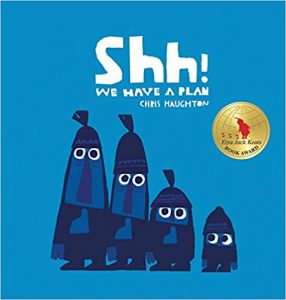 We received Shh! We Have A Plan as a board book when Crew was born, and I loved the illustrations (do you sense a theme here?) from the get-go. But recently, it has received all new life now that Crew really likes the STORY behind the pictures. (Crew lives out this story in our yard now with the birds — hilarious!) (We've loved every title by this author, and I think we need to own Little Owl Lost, next!)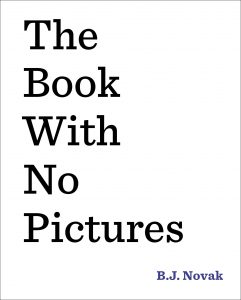 The Book with No Pictures is in heavy rotation lately. Funny and silly, I love that it encourages more listening to the words and less relying on images to follow along. Be prepared to sound ridiculous when reading this one. 😉
All of the above can be found on Amazon but I currently have a big Usborne order en route as I type this — we've never been disappointed by any of our reads from there and I'm anxious to check out the newest releases and share favorites from there, soon!
What are your kiddos' current favorite reads??