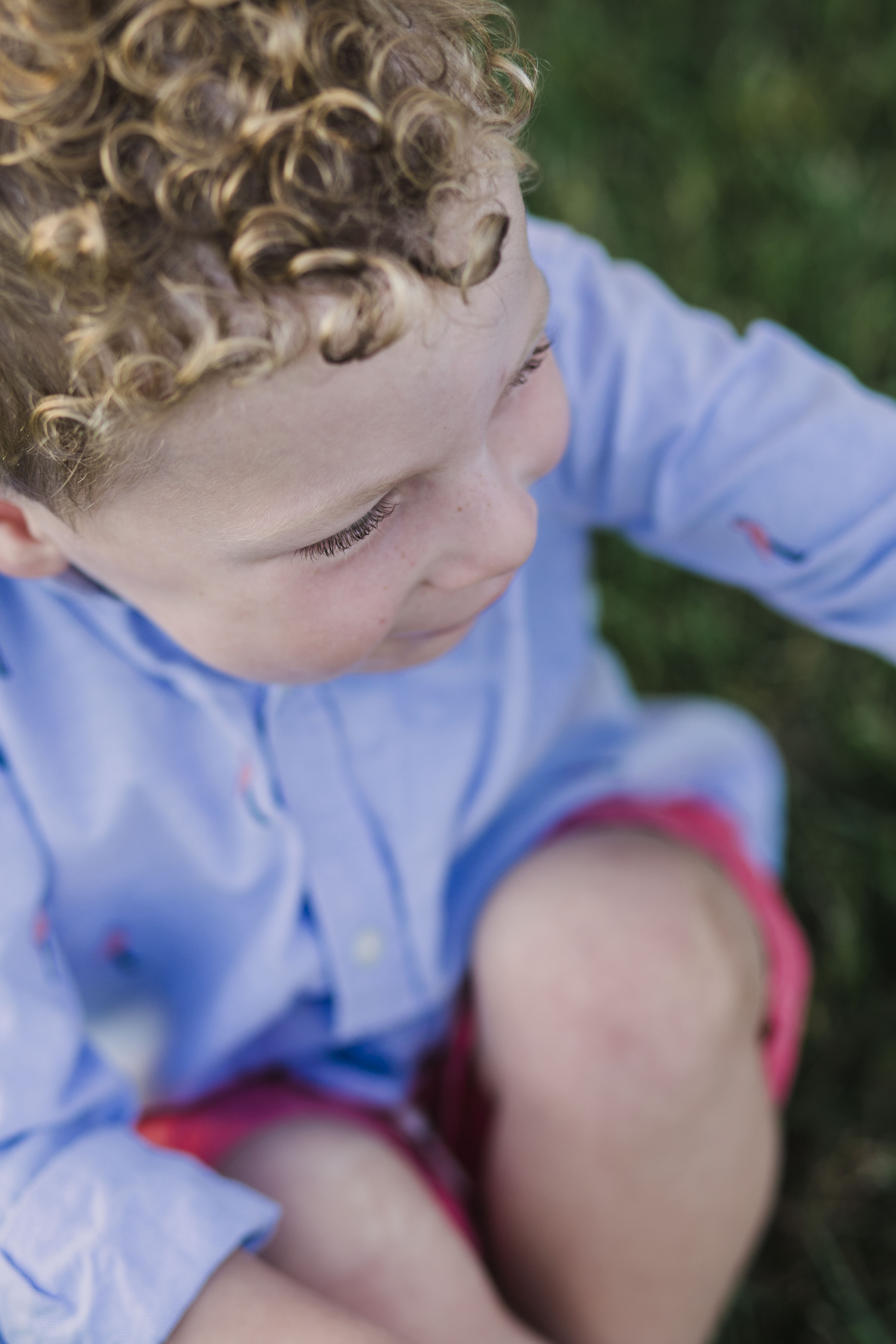 It's the summer your freckles arrived. <3 Just in time for Three and a Half.
Let's jump right in!
We got a SLOWWWW start to spring (snow through April!), but we managed to tough out plenty of adventures while we waited for the warmer temps to show up.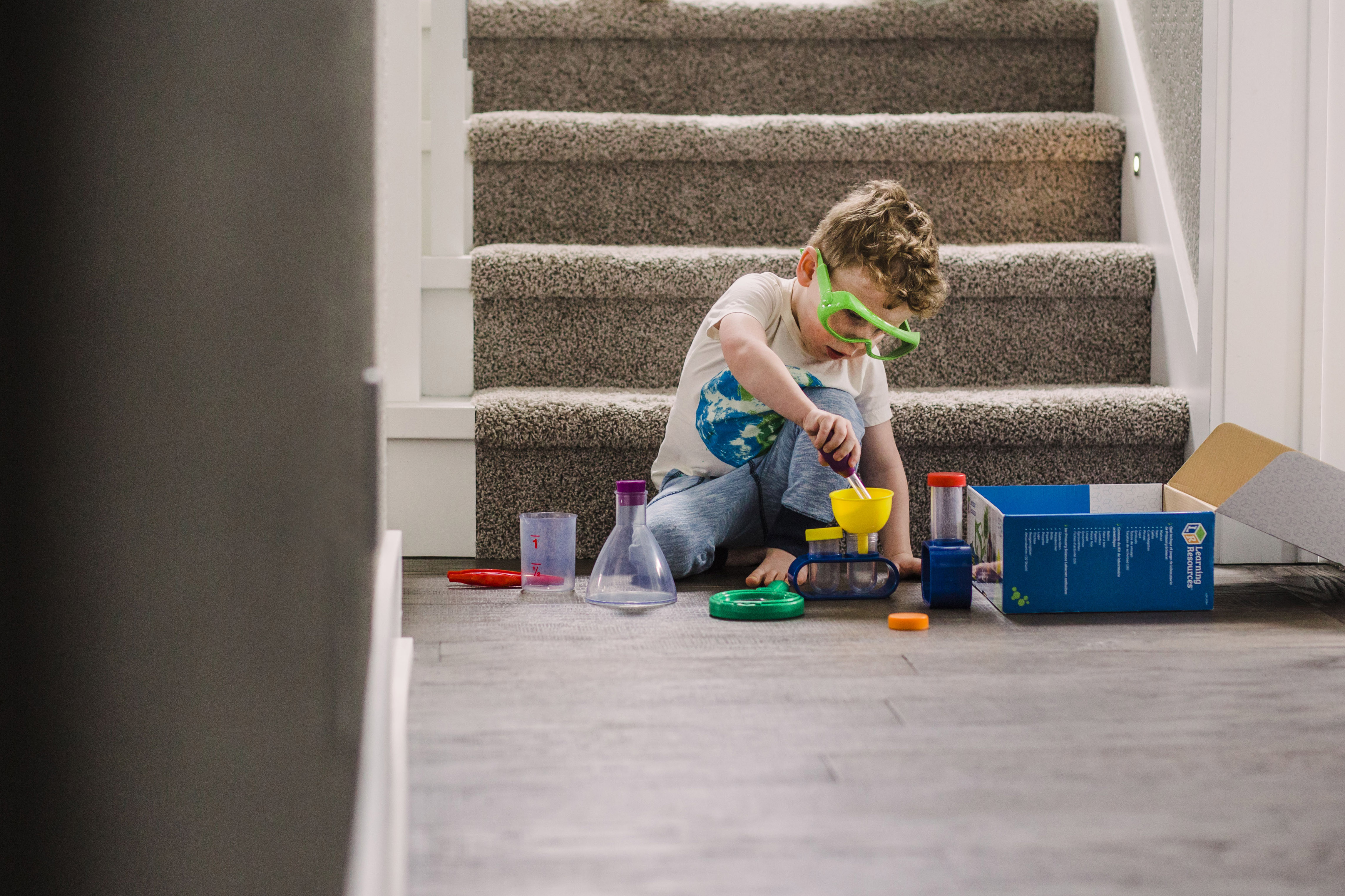 It helped that you're getting more and more content to play with one activity at a time, for a longer period of time. Water beads and this science kit have been a serious win lately!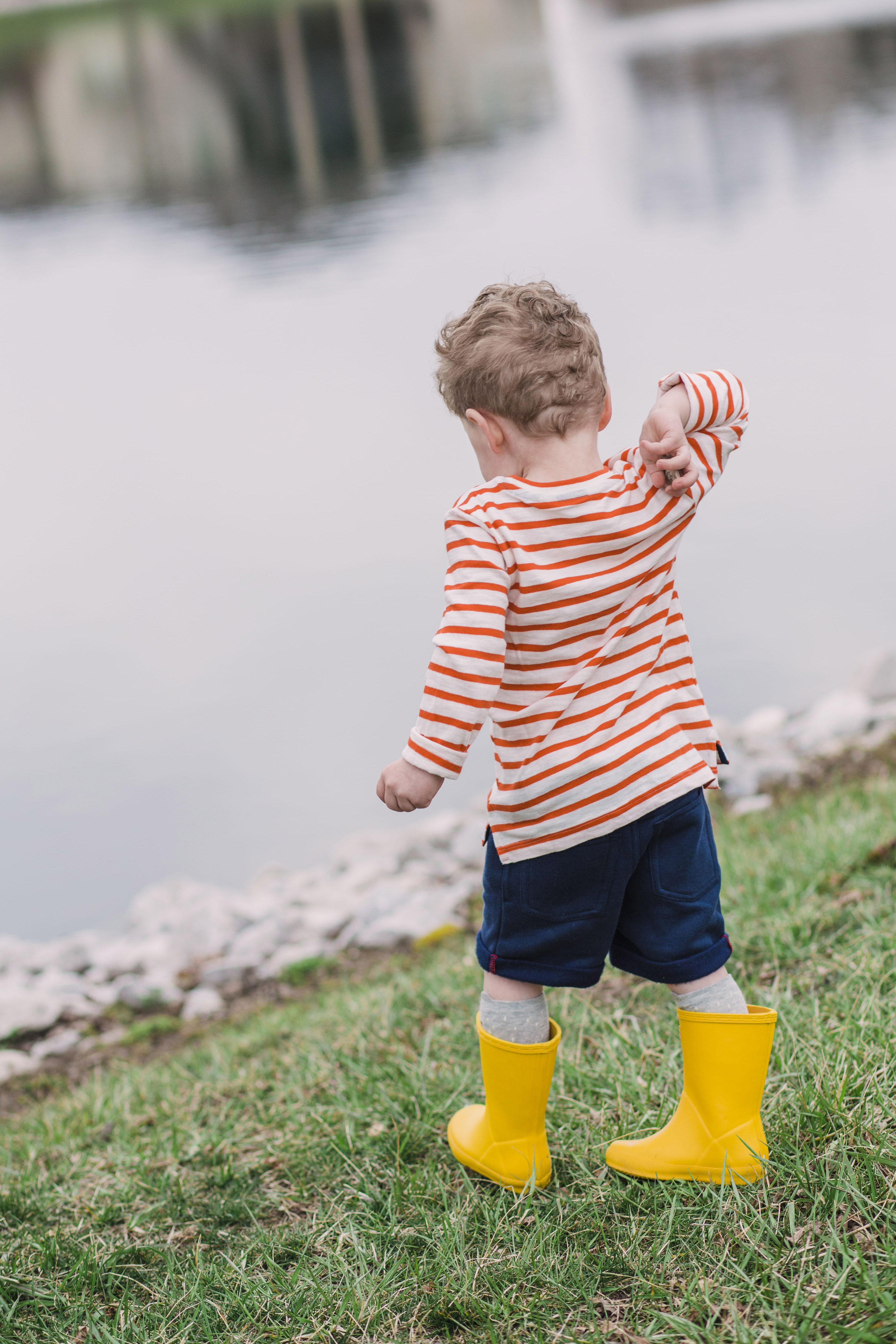 Some of the latest details about you and your world…
You detest stickers, but love stamps and temporary tattoos.You're clocking in at 37 pounds and change, and stand about 39″ tall on a good day.
You love nothing more than when it's "daddy, mommy and me — ALL of us!" doing something together, even better if the family is extended beyond just us.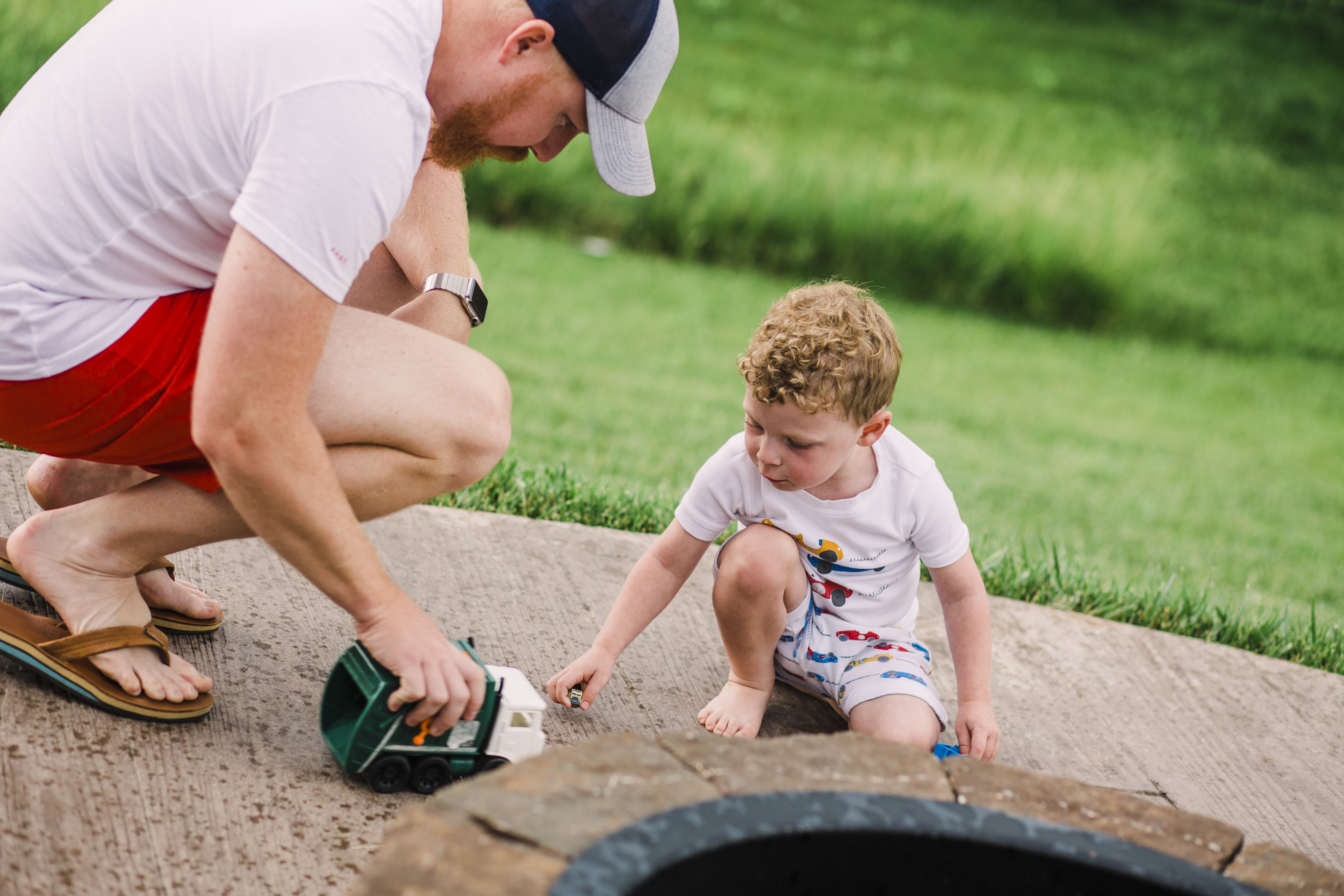 You truly hate to disappoint us or be in trouble, and I've gotten a much better understanding of the term "threenager" this quarter — lots of dramatic emotion when you're sad/upset and you can well up with real tears at the drop of the hat!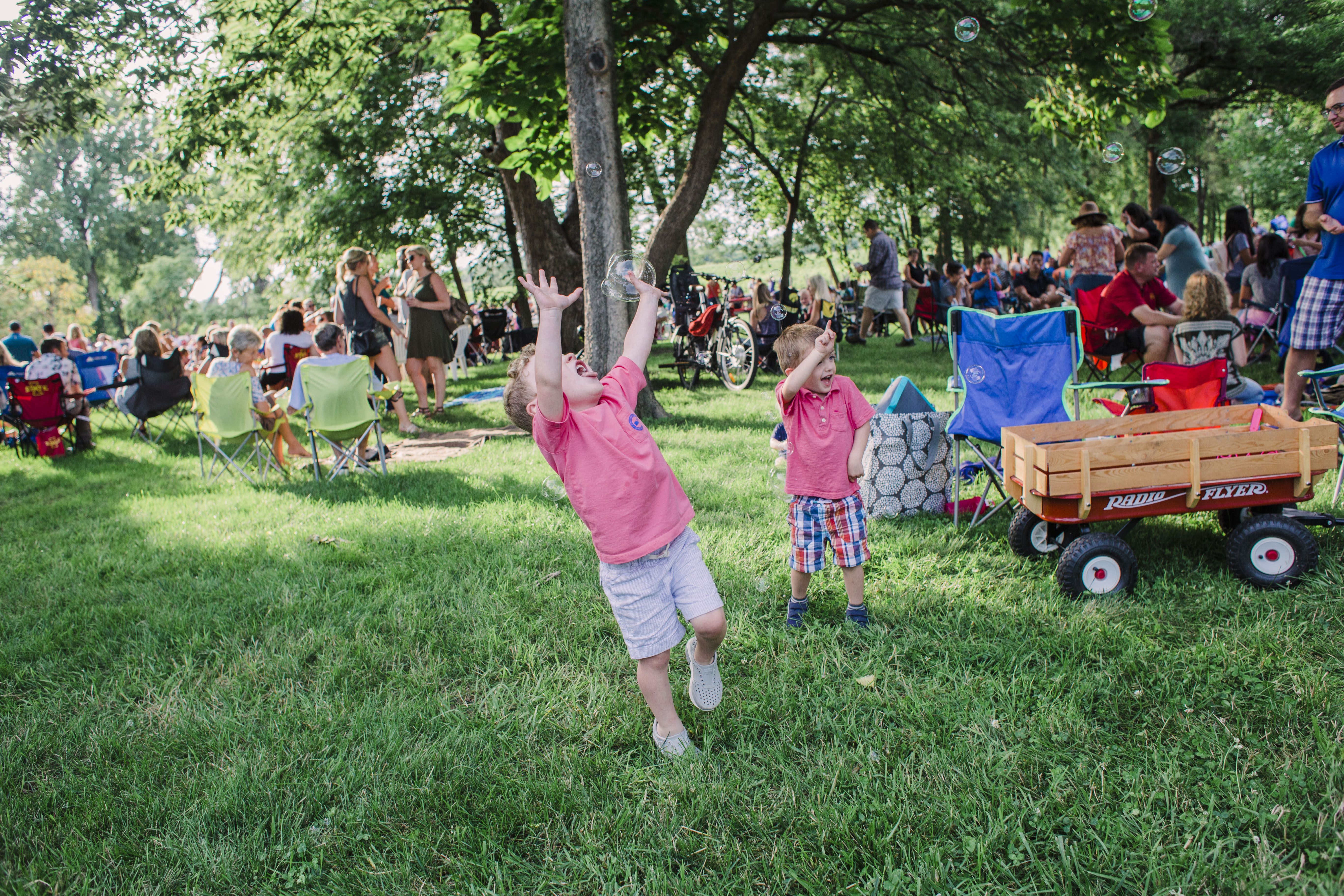 This seems to be especially true on days you skip a nap — which is why we're keeping them for now! You fall asleep around 9 most nights, still often end up in our bed somewhere after midnight, and are up at 7 or so, still napping 1.5 to 2 hours most days.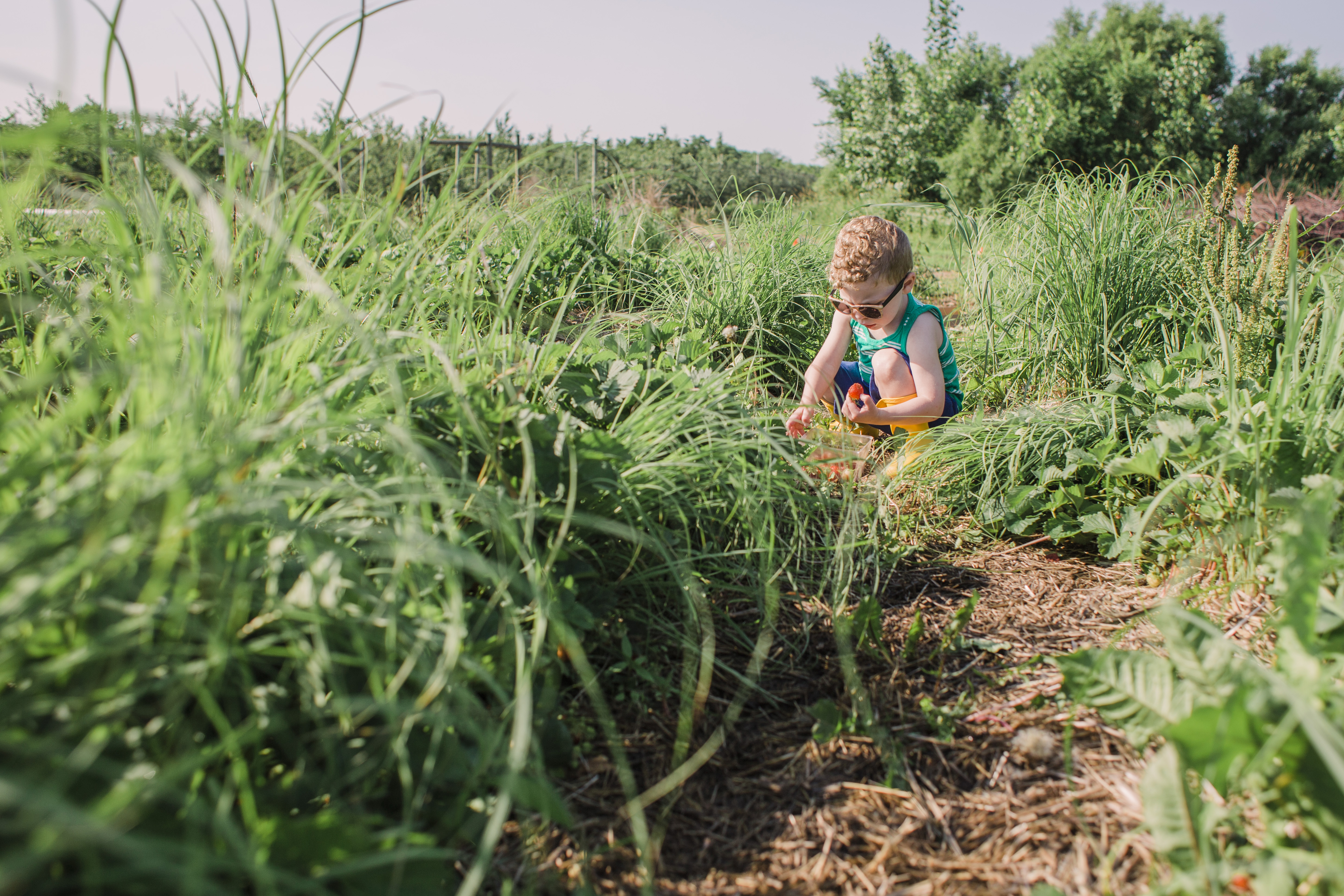 Your eating habits continue to improve…your yes category is still significantly smaller than your no category, but you've expanded which veggies you'll eat, you'll try a taste of most things with coaxing, and you blew my mind when my HARD NO TO PASTA kid asked for spaghetti for dinner. We ordered some, assuming it would be our next day lunch for work, but you proceeded to eat a ton of it. Now if you would just give mac 'n' cheese a chance….it would change your life.
You're trying really hard to grasp the concept of time – minutes, hours, months, and annually occurring events like holidays and birthdays. "How many minutes?" "What comes after Easter?" and "after I wake up from bedtime?" are common questions as you try to piece it all together. Even if it's still months away, every week it's something new you want to be for Halloween (most recently an acorn, before that a butterfly, before that a ghostbuster). Good thing you have some time. 😉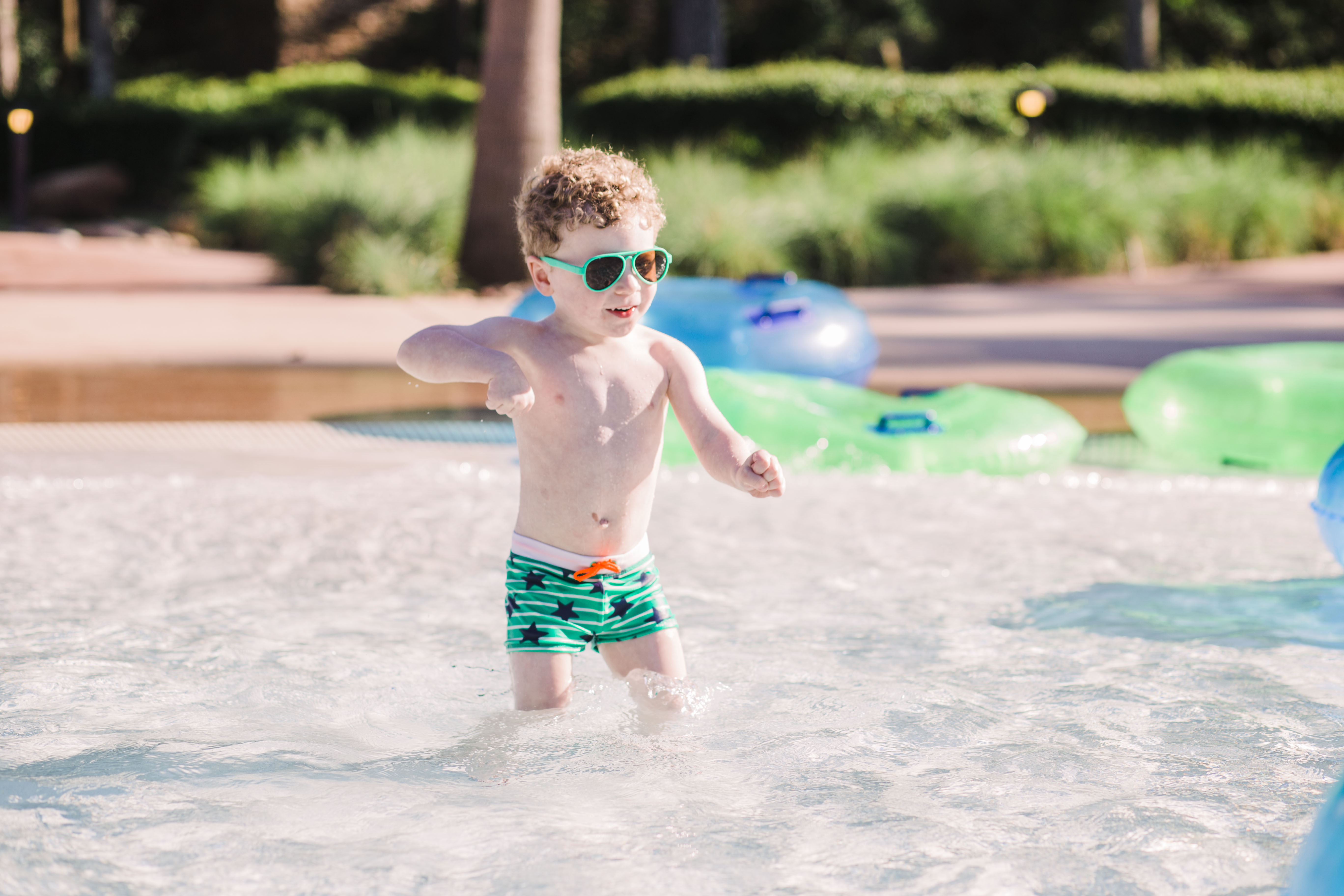 We took our first vacation in over a year that was more than a quick overnight road trip, back in May. Let's just say you were born to vacate — you ask weekly to go somewhere new again. It was such a treat to unplug for a few days and just be super present with little itinerary. I think you picked up on our lack of stress and distraction — in short, we had FUN!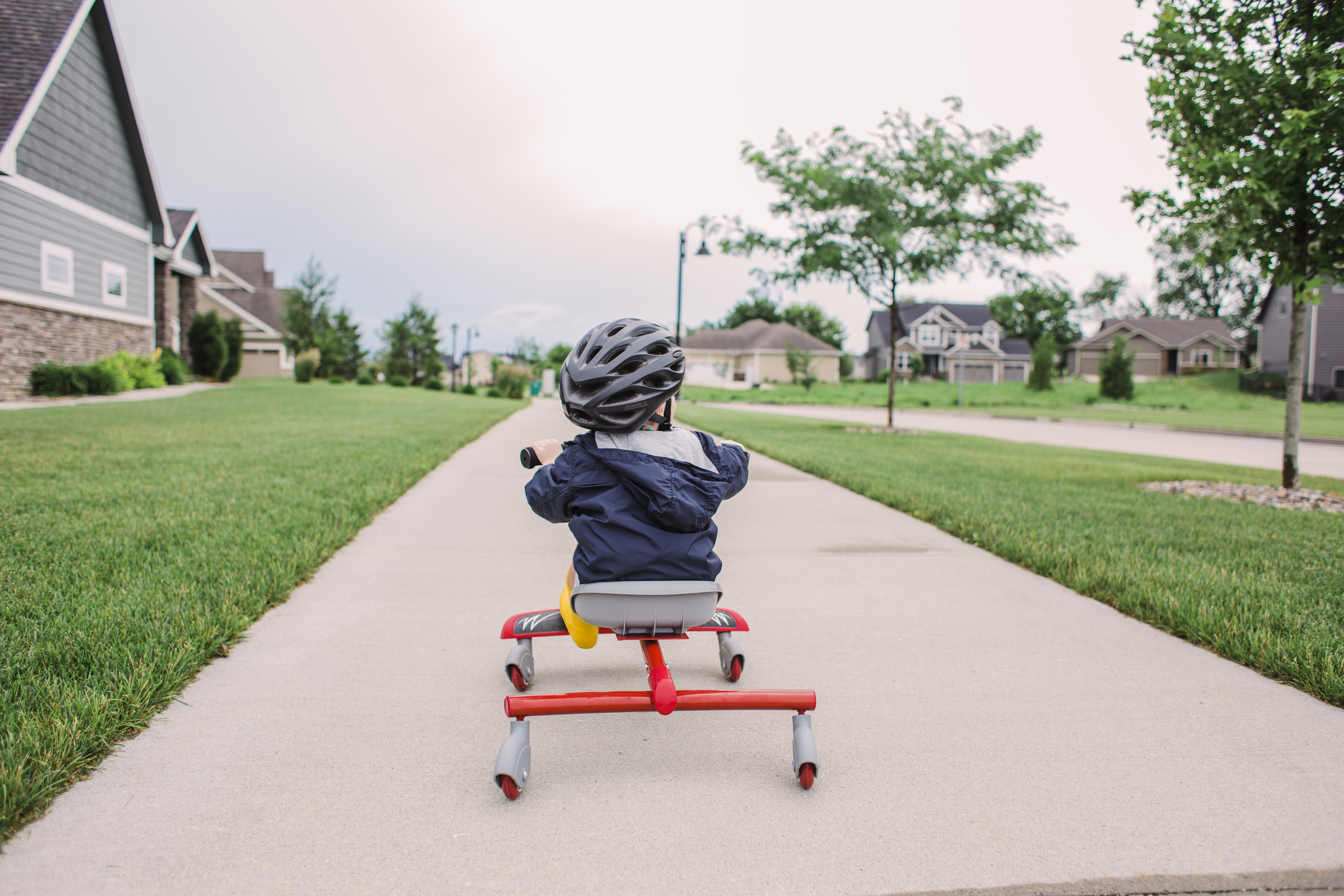 Your coordination and bravery are increasing — we opted for a Ziggle for a new outdoor toy lately and it did not take you long to figure out how to propel yourself around and spin out in circles!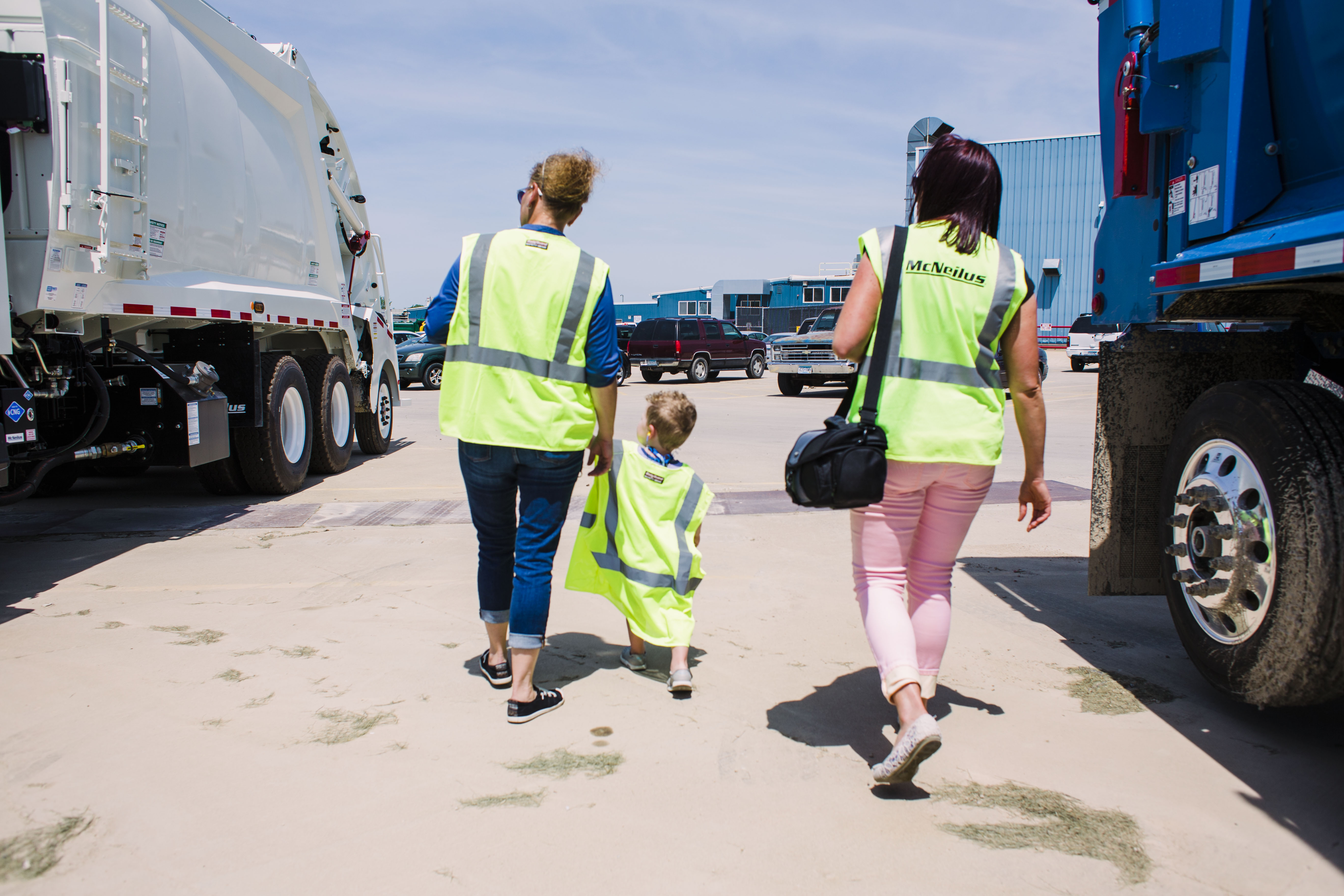 By far a highlight this quarter was a trip to the McNeilus plant on our way to a Twin Cities weekend with friends. After your news segment about loving garbage trucks went viral, the incredible team at McNeilus invited you to come tour the campus where they manufacture trucks for, among others, Waste Management. To say you were in heaven is putting it mildly! 😉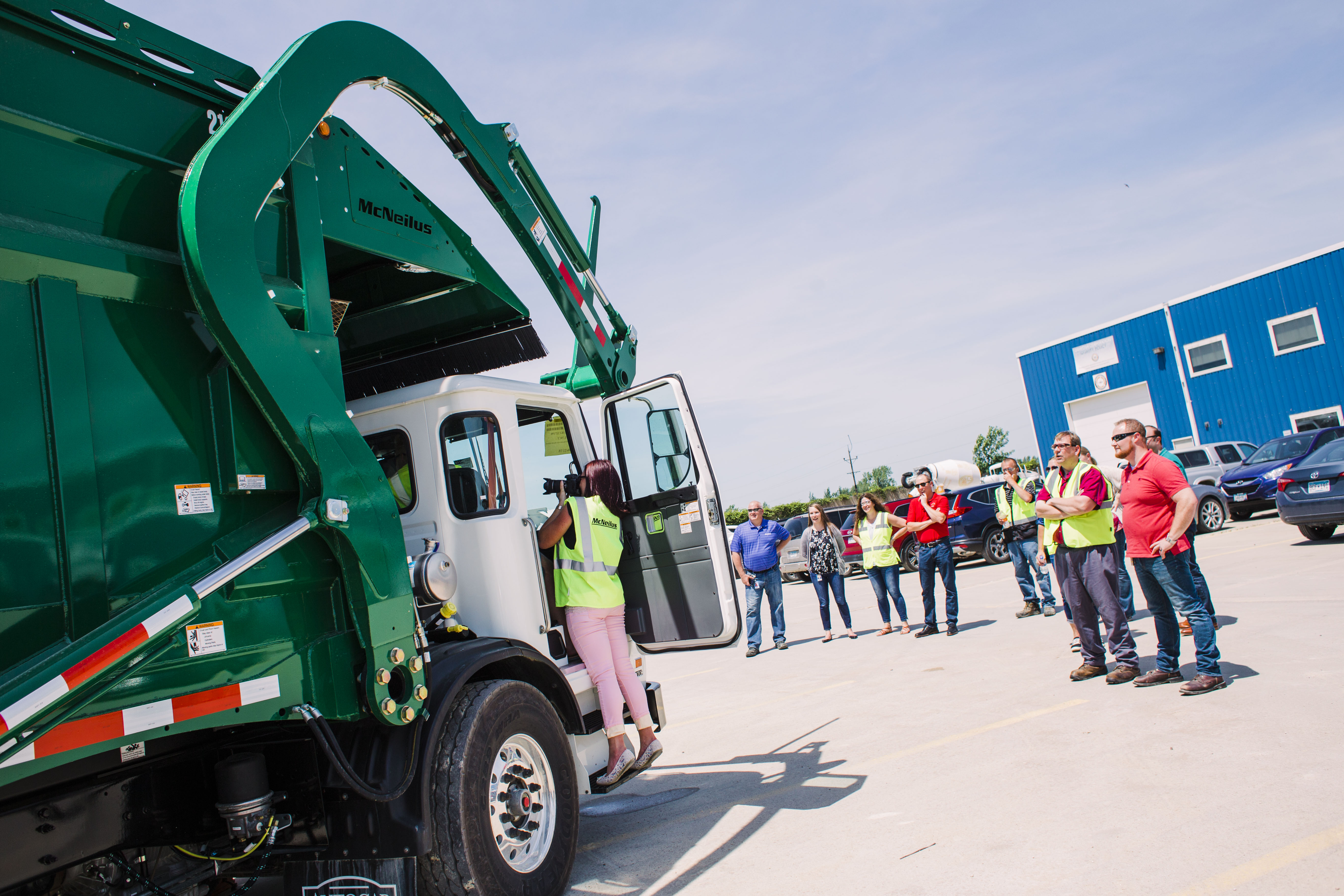 We were so touched by the generosity of this company – they gave up their afternoon to show you around, let you test drive some of the trucks that were ready to ship out, and sent you with so much swag to take home!
The same trip took us to catch up with good friends who moved out of town, and they showed us around their new digs including the Minnesota Childrens Museum, and some other favorite kiddo haunts around town. The shot above doesn't do this museum justice — you were literally bouncing about four floors up and surrounded by windows, among the St. Paul skyline!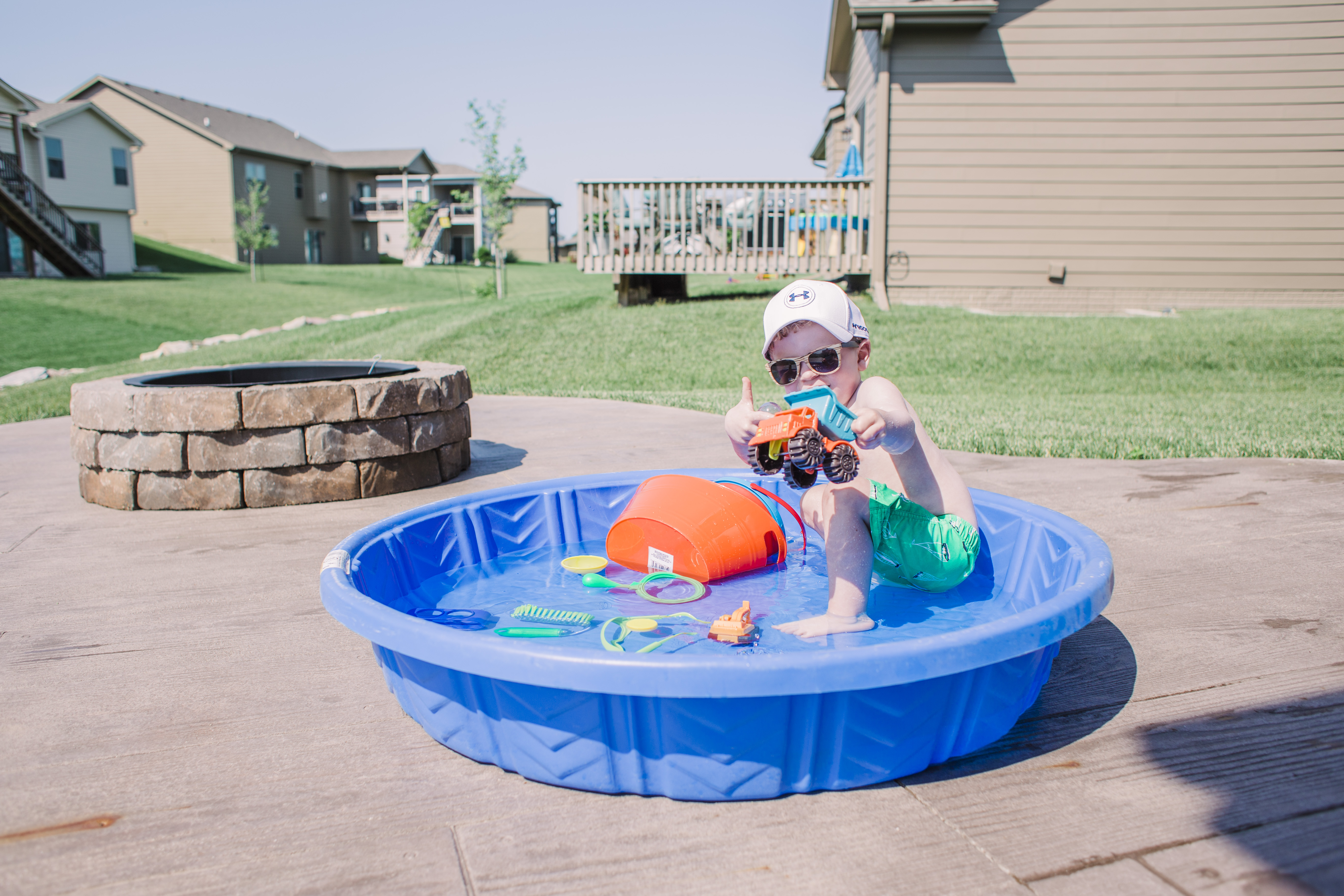 You live for trips to the pool and are all about swimming independently as much as you can — you're at that tipping point of being able to swim independently, but you aren't nearly as good as you THINK you are — so we are watching you like a hawk, and when we want a little backup, we still bust out the puddlejumper. 🙂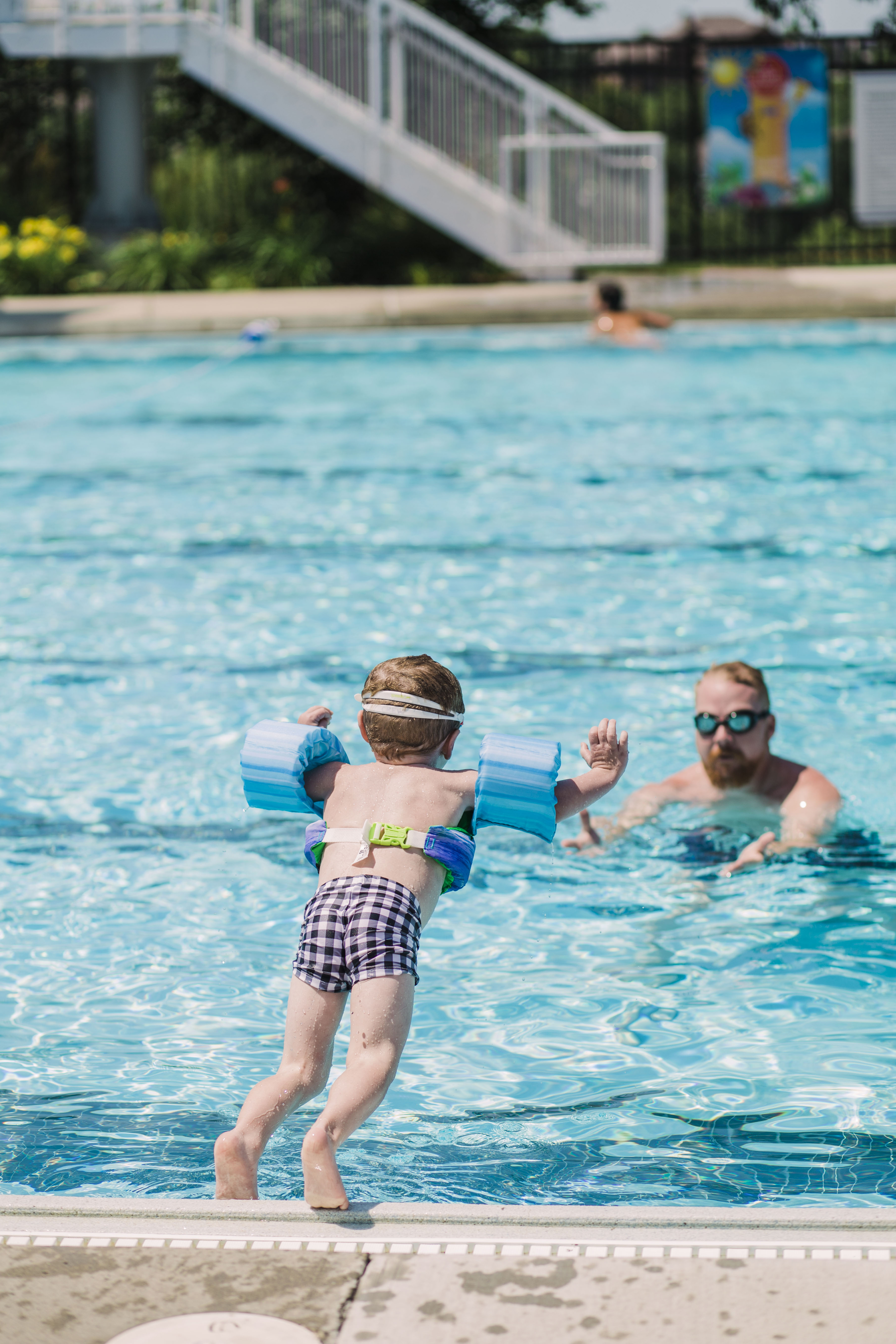 Three, just like every other age, is proving to be oh so fun. And as much as you love to tell us we're "your favorite mommy and daddy" — you are OUR favorite, through and through, Little Man.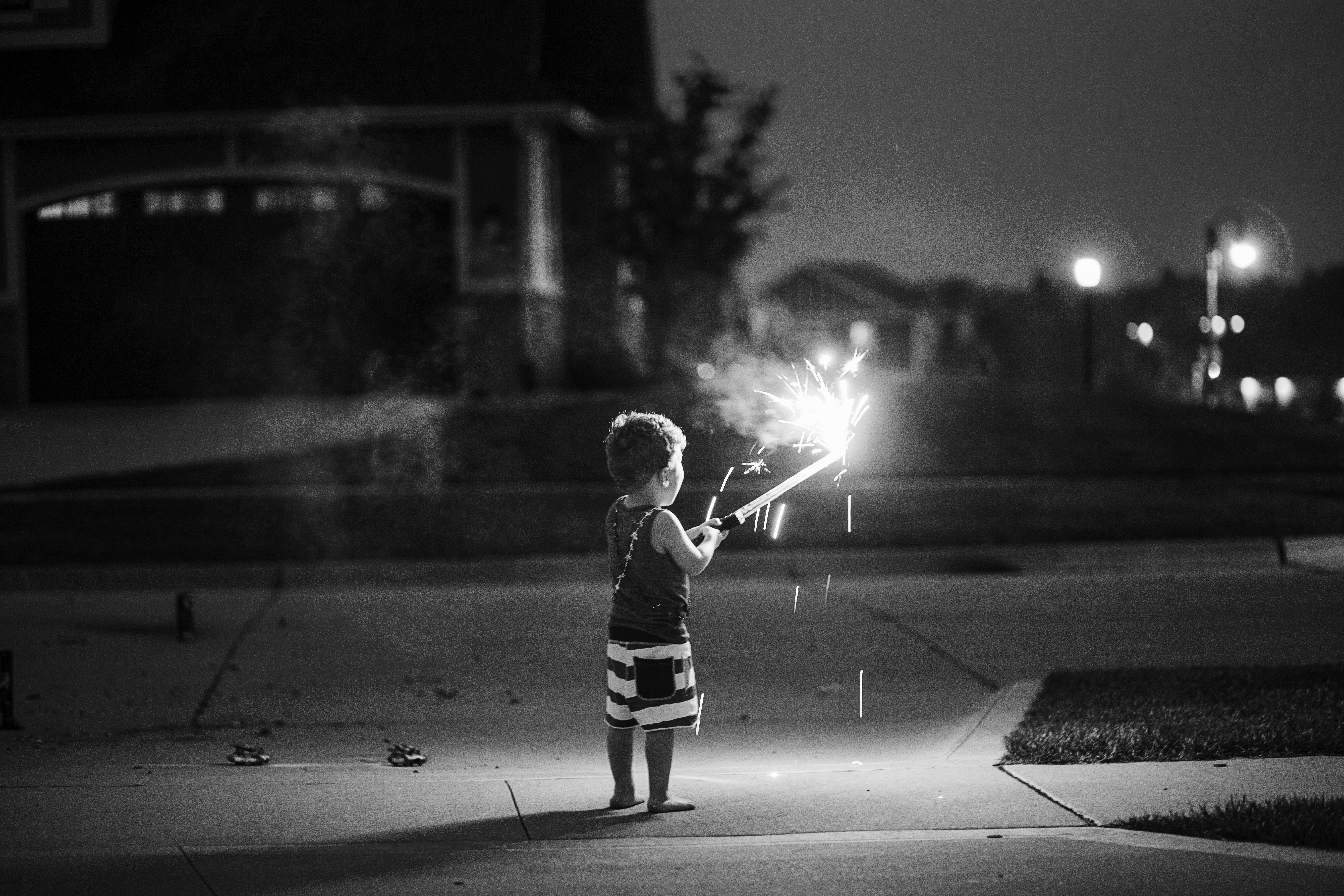 Keep spreading your magic.
Love,
Mom