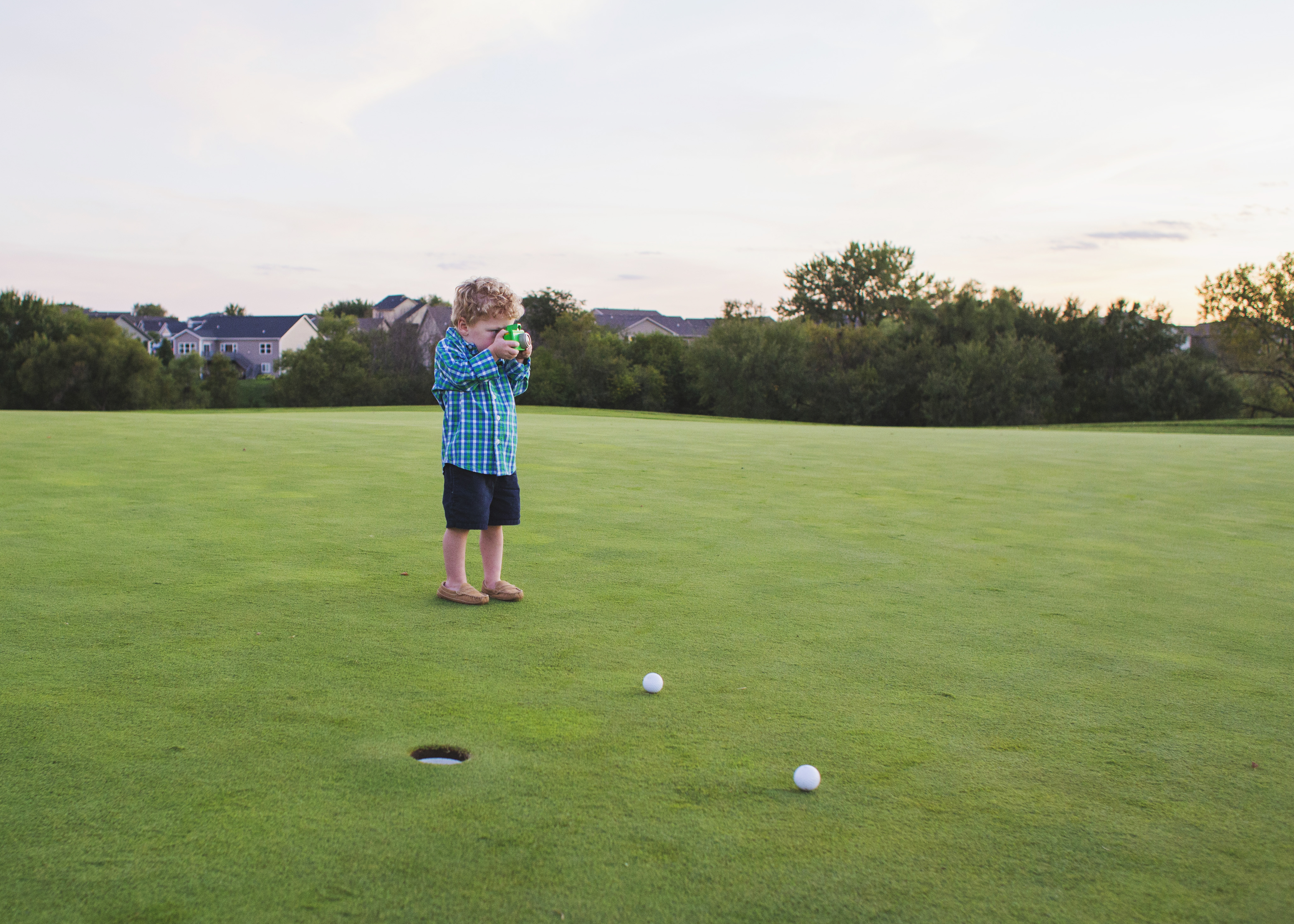 I've done a LOT of purchasing, experimenting, selling, and swapping my gear out since I really started to get serious about photography a few years ago. A huge piece of getting the right gear is figuring how and what you like to shoot. For me, I photograph families, my own included, and a few interior stills here and there. (I'm also a Canon girl from the start, so I'm sorry, I can't answer many questions about Nikon or other brands!)
Here's the rundown of my camera gear:
Canon 6D // My very first "real" camera was a Canon Rebel with kit lens (my model is no longer available, but the equivalent is here) and it's a wonderful camera with which to begin. If you're just starting out, this dSLR is plenty powerful as you learn the ins and outs of shooting in manual mode. The 6D, my current body, is a full-frame camera (as opposed to the Rebel which has a cropped sensor), which means the sensor is larger and able to "gather" more information from an image. For example, it performs better in lower light (wonderful for me, as I love to shoot without flash when possible). In my mind, the "ultimate" that I've never quite been able to justify is the MarkIV, whose most noticeable difference is the ability to shoot images onto two SD cards simultaneously. For photographers who shoot "unrepeatable" events (births, weddings, things you can't recreate later), this dual-slot feature is a must-have, in the awful instance an SD card malfunctions, the images are backed up on a second card. There are of course other bells, whistles, and improvements in performance, but I've found for what I shoot, the 6D is the perfect "mother size" bowl of porridge.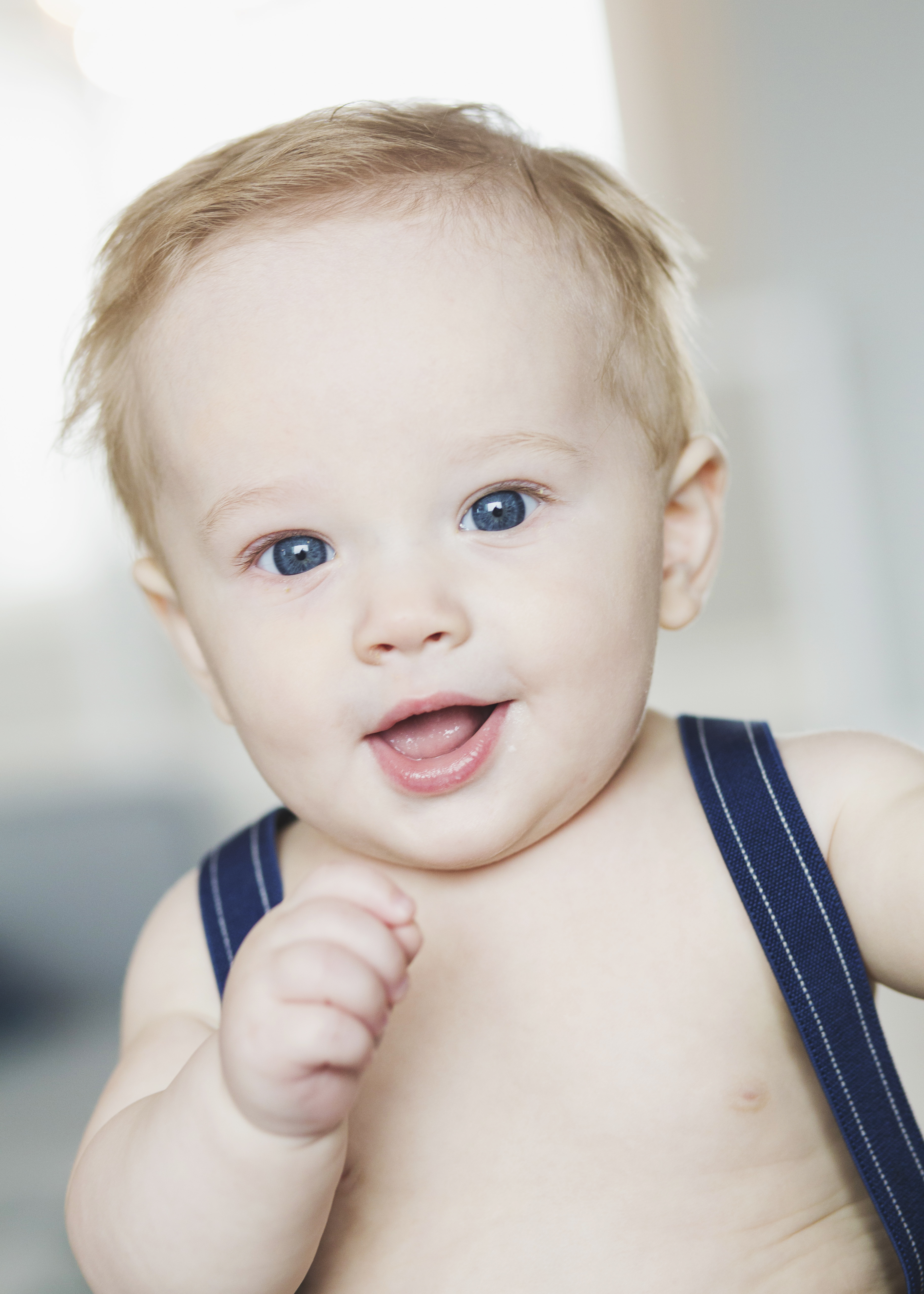 85mm lens // I began with various zoom lenses and quickly learned I'm a prime lens girl. Prime lenses have a fixed focal length, meaning you can't zoom in and out — you use your feet to get closer or farther away from your subject. It's a personal preference and prime doesn't always fit every need, but they are tack sharp lenses and let in more light (always the ultimate goal!). I LOVE my 85mm for portraits — it creates beautiful background blur and a comfortable shooting distance (not TOO in baby's face, but not so far away I'm yelling directions at people).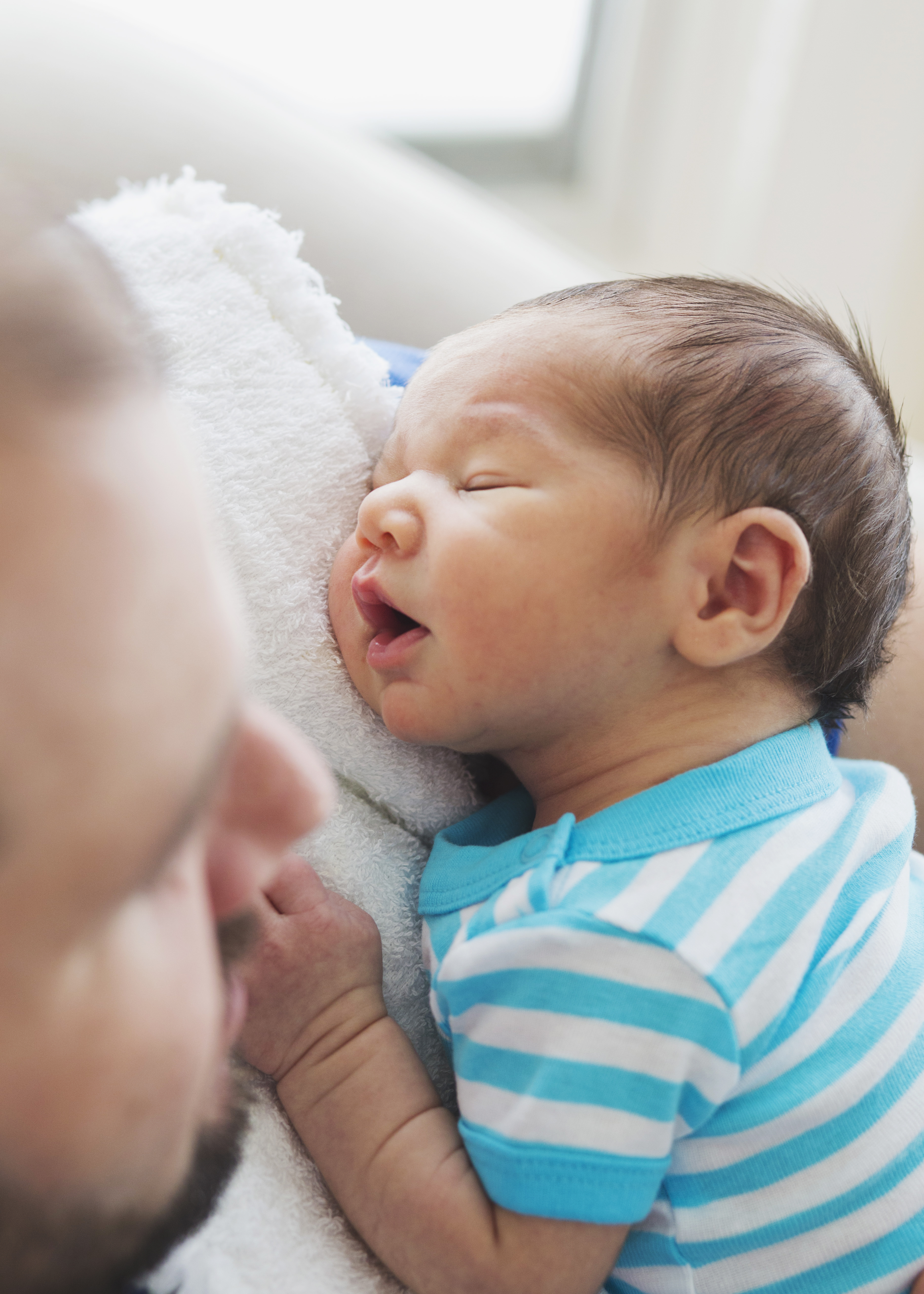 (Honorable mention: the uber-popular "nifty fifty" (50mm) is a FANTASTIC, budget-friendly prime lens with which to start. It's also nice and compact, ideal for travel. Newborn cutie, above, was shot with this lens!)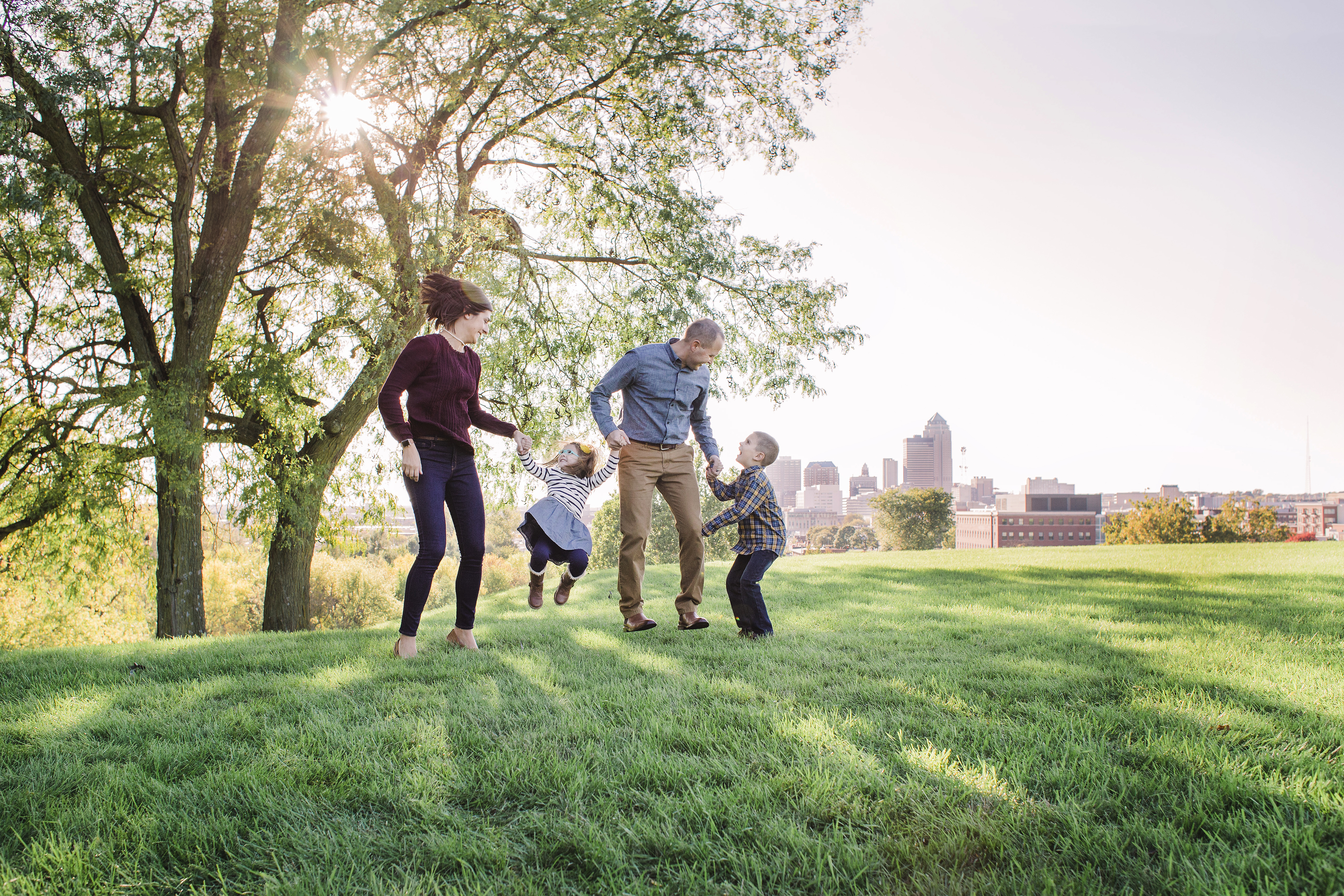 28mm lens // This is the best lens for capturing a wide scene (like this family and the cityscape) and it's ideal for when I need to shoot a group of people in tight spaces. I also think it's fun for the whimsy of slightly distorted close-ups of children (not as flattering on adults, FYI!). This lens is also great for interior shots, although some prefer to go even wider, I don't personally care for the shots of interiors that are SO distorted they feel fake and every wall is curved like a fun house. Must-have lens in my book.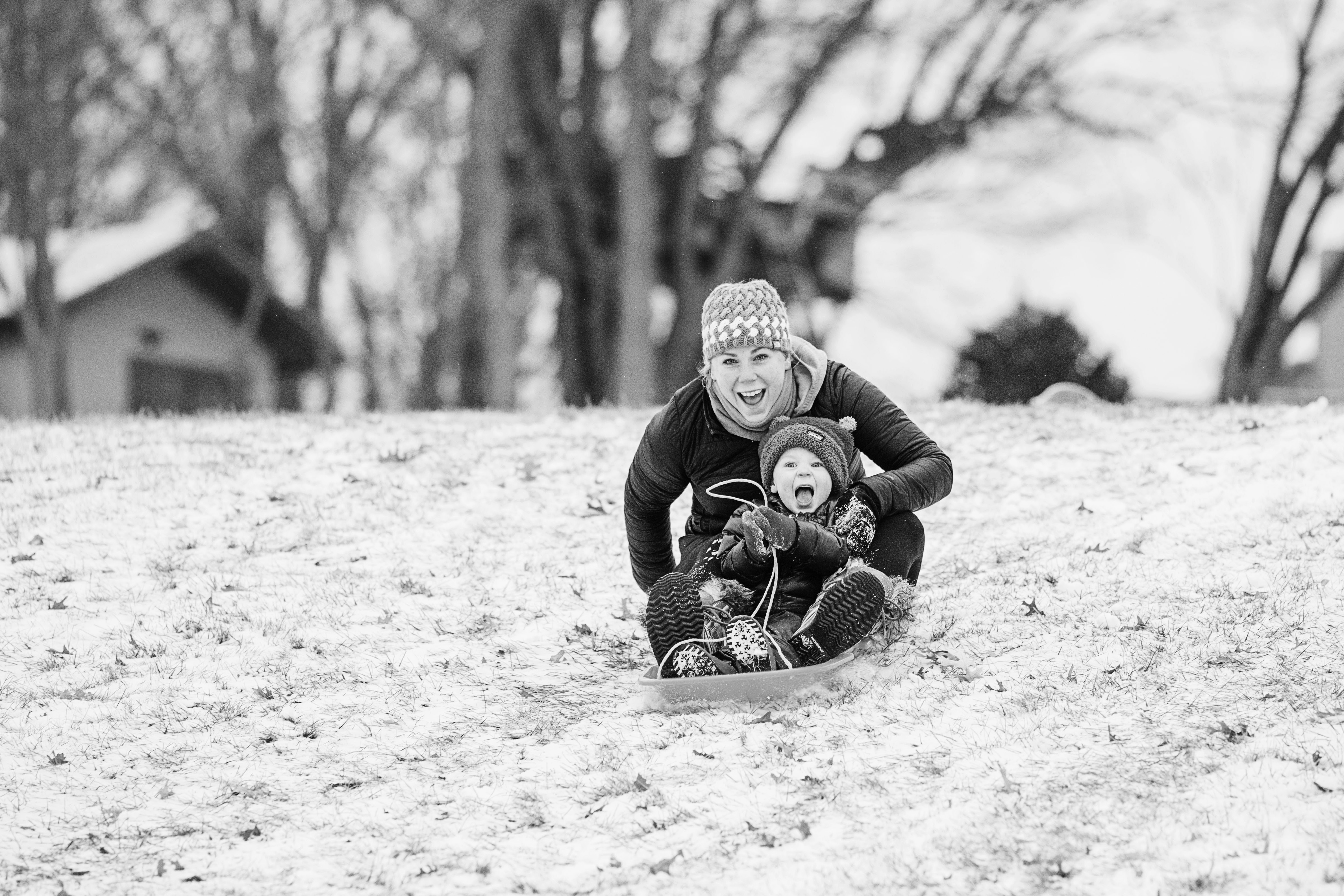 200mm lens // I use this the least, but I'm still so glad to have it when I do. I envision using it even more now that Crew is getting into sports and activities where I can't be quite so close but still want to capture detail. (In the shot above, Page was at the bottom of a pretty big hill, several yards away.) It captures beautiful, crisp detail, and in part because of the length, creates gorgeous background blur. My first telephoto (long) lens was HEAVY and HUGE. I like that I can be more discreet in a crowd, but still photograph from a reasonable distance, with this one.
430 speedlite // Gorgeous light just isn't always available. I rarely use flash, but this one has been working for me from the beginning. It's nice to have just in case a room is less well lit than I hoped when I show up to an in-home session, and the ability to bounce the light in other directions (aka NOT right at your subject — hello, deer in headlights!) allows for more flattering final images. (Budget note: If you don't think you will use flash all that much, I've heard from several photogs that they have been very pleased with cheaper, off-brand alternatives like this one.)
Gary Fong diffuser // I've had this on my list for a while and after seeing a photographer bust his out recently at an event I attended, I asked for it for Christmas. I had to know if it was all it was cracked up to be as a complement to my speedlite — and it totally is, as I used it on the above interior shot on a VERY gloomy day. To me — it's a nonnegotiable now, and I love that the images don't scream "I used my flash in this one!!". If you're going to buy a flash, don't buy it without this counterpart.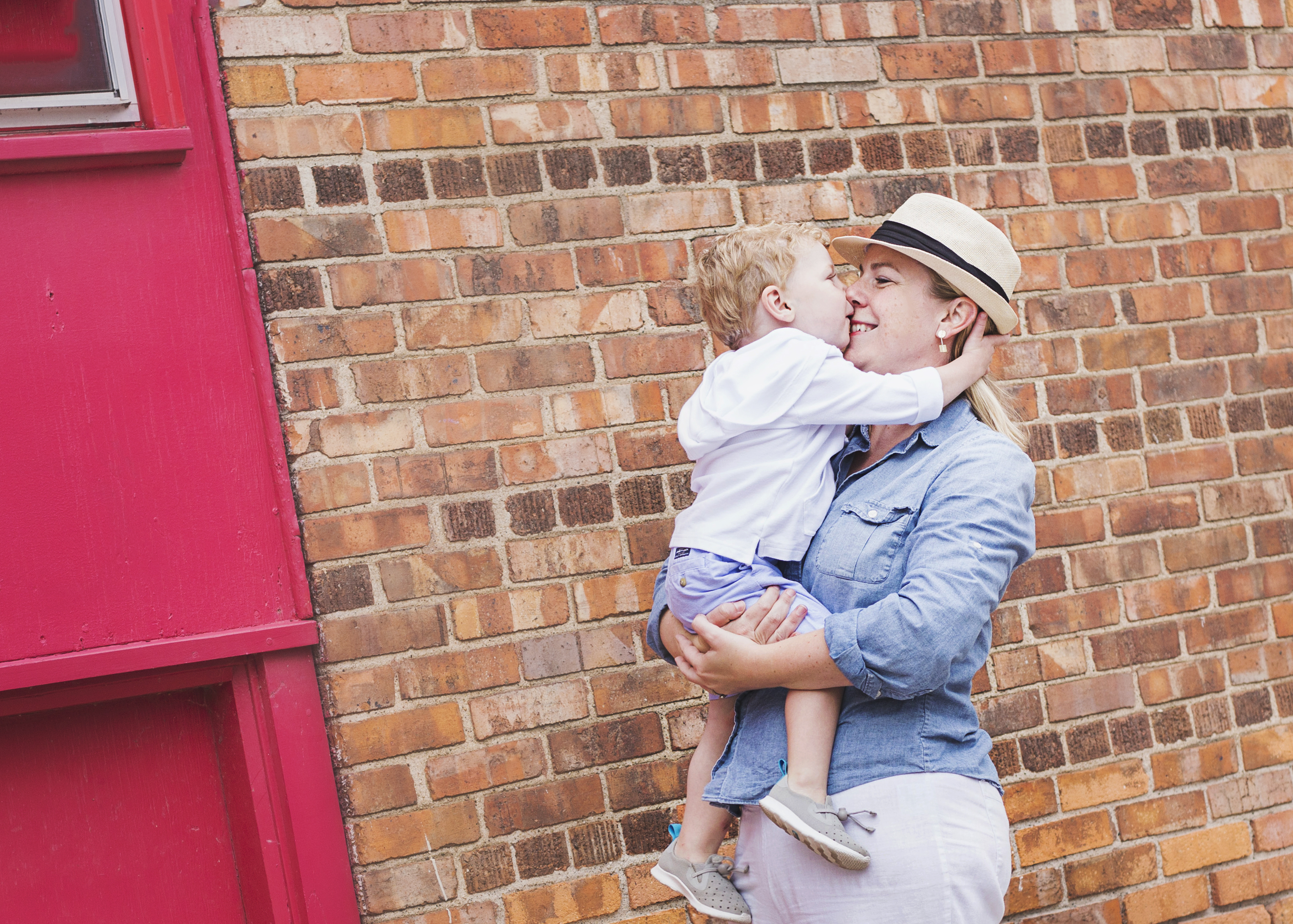 wireless remote // A must if you want to get IN some pictures! You can set the timer all you want, but sometimes it's nice to just know exactly when that camera is clicking. You can easily hold this discreetly in your hand while cuddling up to your favorites and snap away. (Tip: posing yourself without showing the remote takes a little practice — but it's small, and in the above shot, it's hidden in my left hand.)
Other Notes:
Camera bag — I don't have one! I'm that risk-taker who throws a spare lens into the pocket of my vest and goes — for now. (I HAVE tried and discarded a couple options so far. If you have suggestions, please send them my way!)
Editing — I shoot in RAW and edit in Photoshop ACR (although Lightroom is another great option).
Online storage / Business website — For my rather simple needs (ClickSmith is a small part-time gig for me), Zenfolio has been my vendor of choice.
Photography Classes — Online, I loved the 101 and 102 courses at Shoot FLY Shoot when I was first getting started. If you're in the Des Moines area, I HIGHLY recommend ALL of the classes at Christian Photo in Urbandale.
ETA: Crew does not yet have his own camera (the one pictured came in a happy meal!) — but I'm looking seriously at this one to get him started!
*Post contains affiliate links.