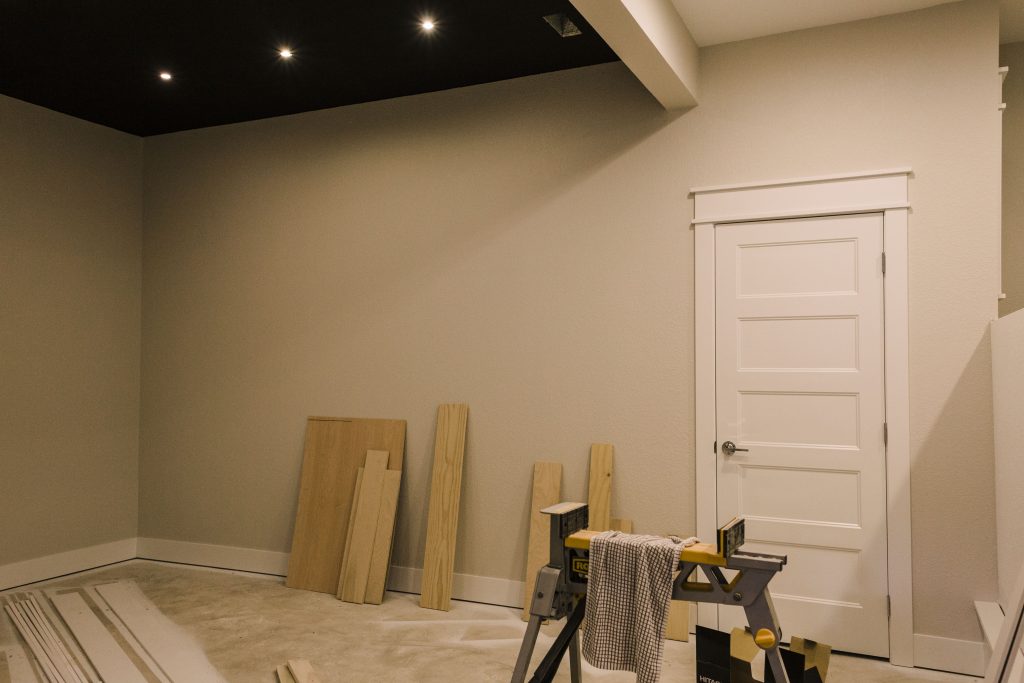 I'll let the photos do most of the talking here, but as you can see, more progress has been made (and there is still a lot to do!). I'm LOVING the carpet in our living room area, and while I know it serves a technical purpose, I'm really feeling that black ceiling in the golf simulator area!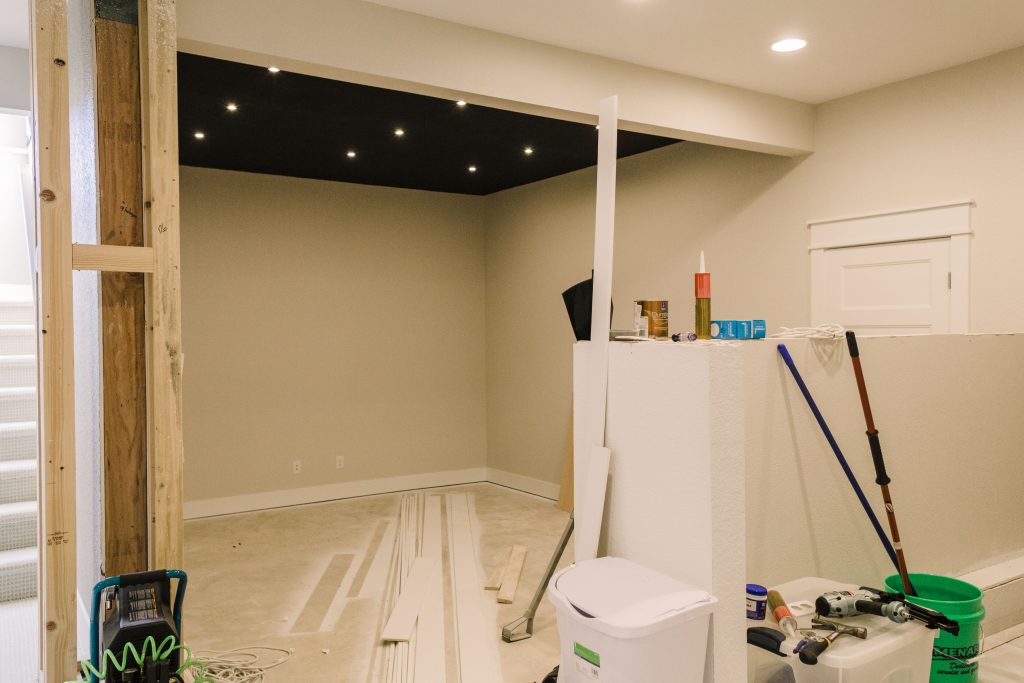 Picture turf flooring in that space, and behind it in the bar area, this plank vinyl flooring in "Weathered Wood".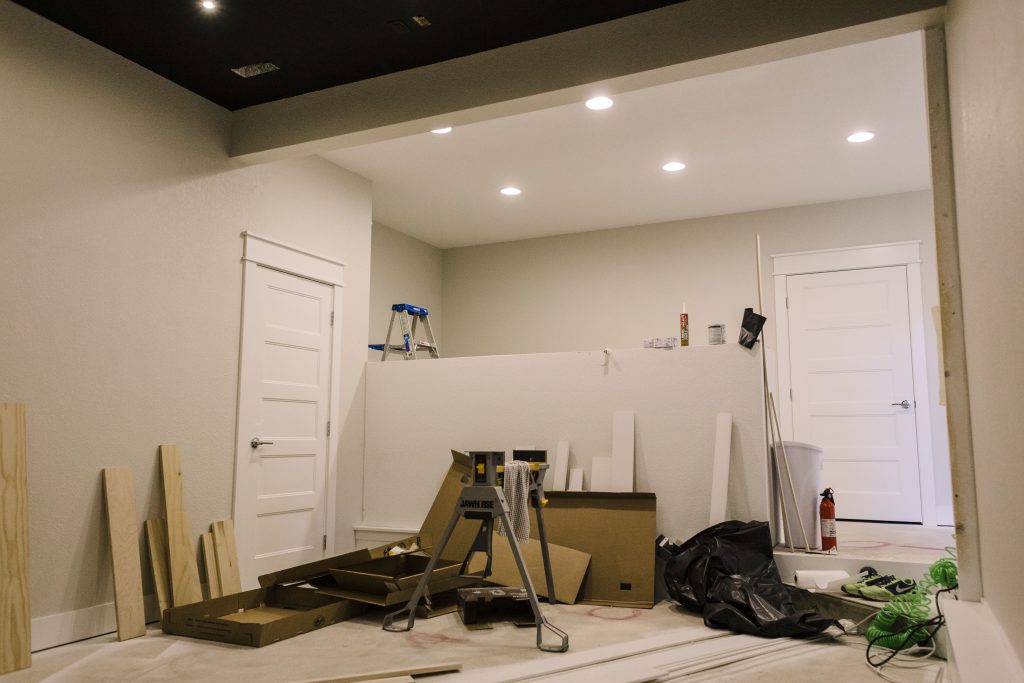 We are doing a few base cabinets (gray by default, but getting painted our exterior color, Cyberspace)…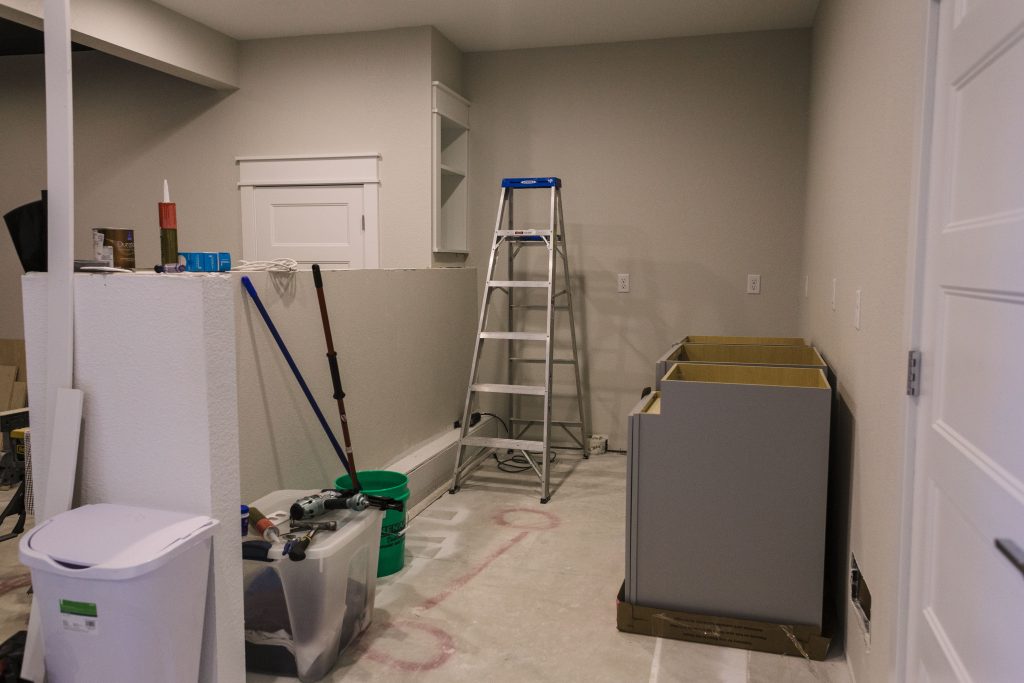 (and yes…we will set the trash cabinet right side up) 😉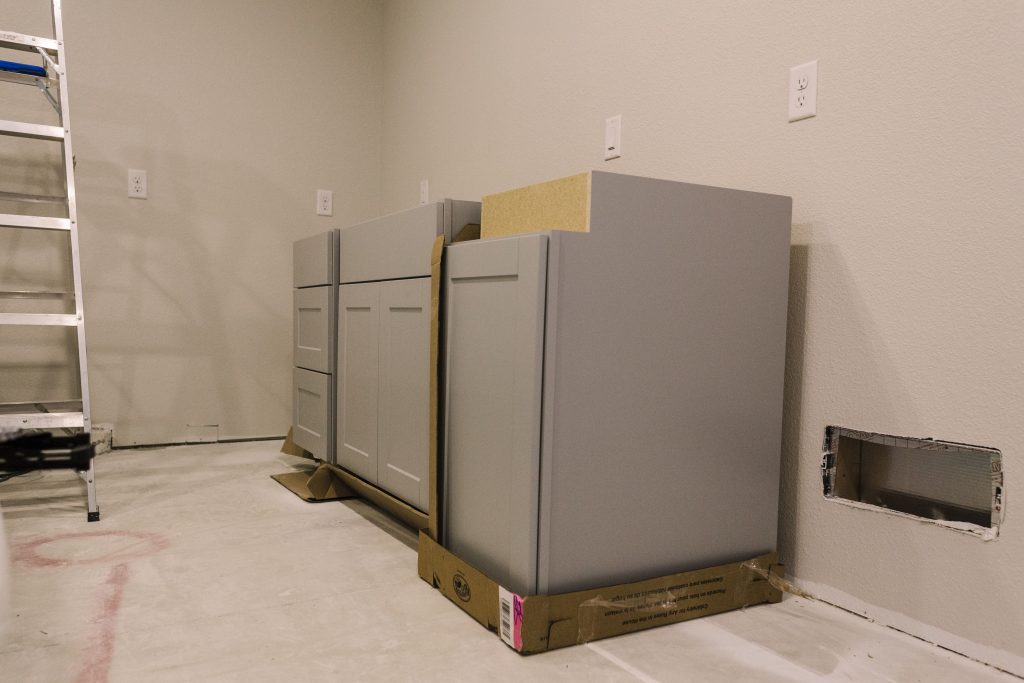 …and we'll be adding a couple appliances to the arrangement to include a dishwasher and fridge. I'm excited to do black stainless down here to further differentiate the look from our kitchen, upstairs. With the light flooring and walls, I like the deep colors that will fill up this space.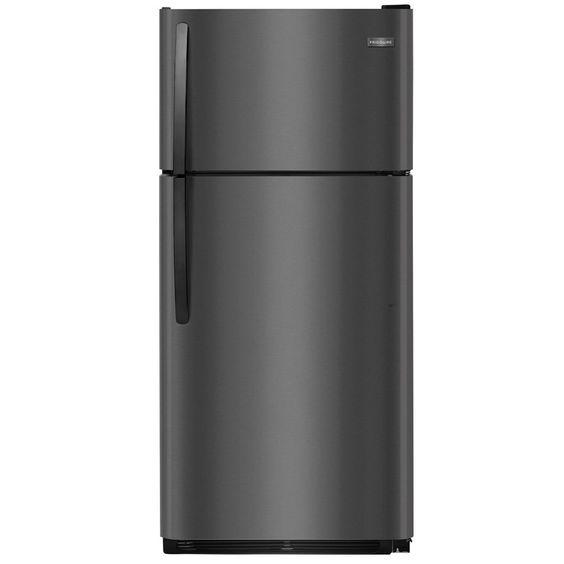 We're still debating a couple options for the counters in here, one which will run on top of the cabinets, and the other, facing into the simulator, at bar height.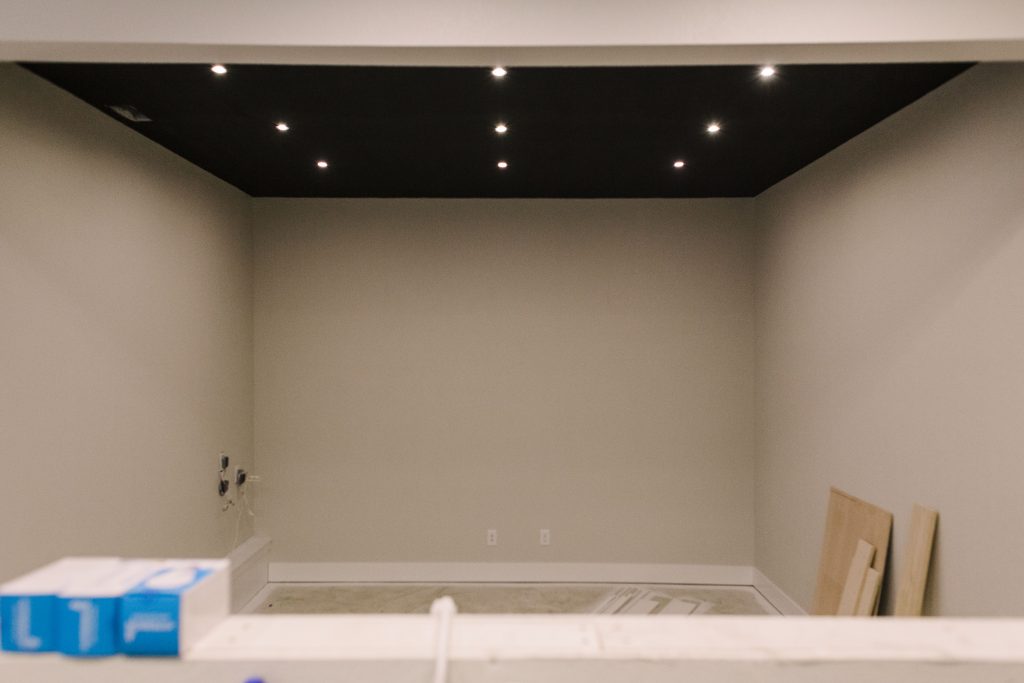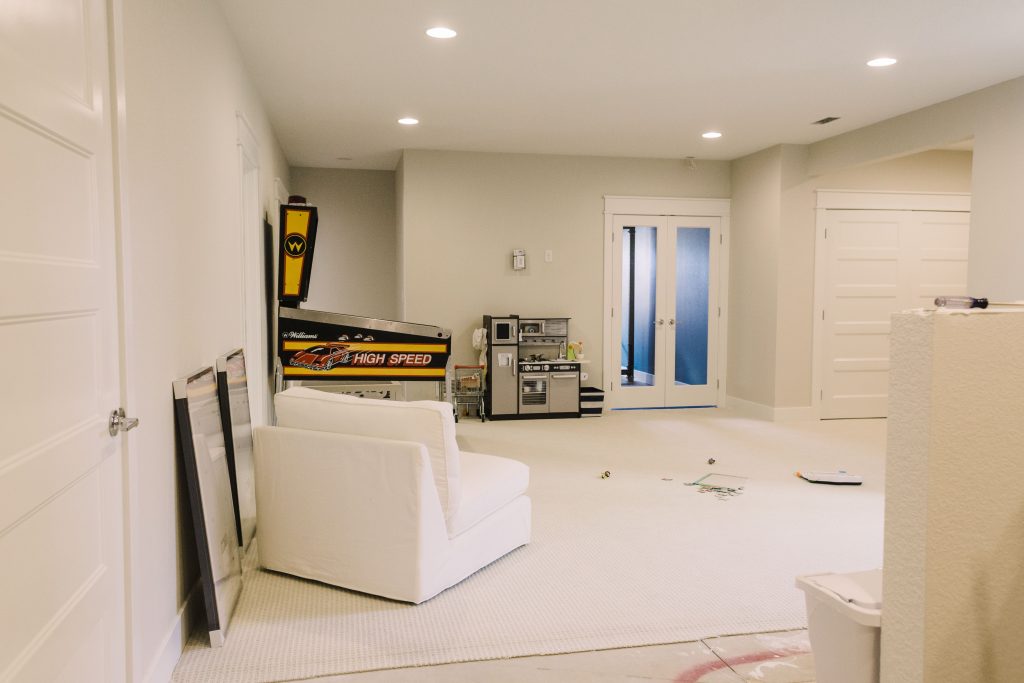 A couple more peeks into the finish living room area, that lacks furniture until the traffic of construction is done, (but Crew is loving the space to run, and it has me thinking twice about adding any!).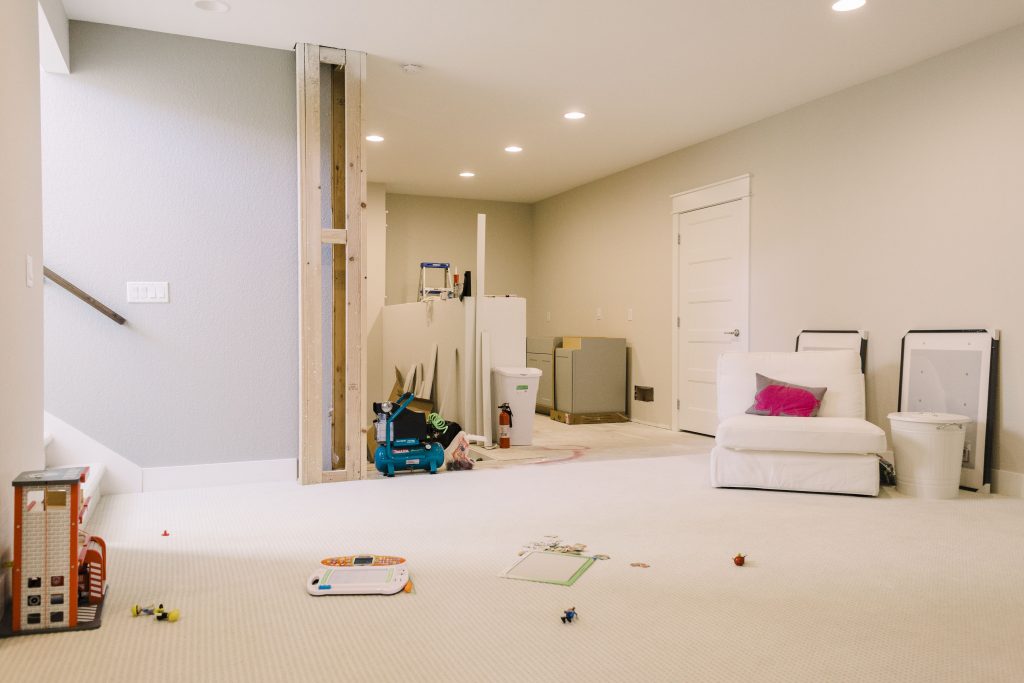 The final touches will be stone around the column you see framed at the bottom of the stairs, and wrapped around the back of the bar counter facing the simulator. Then, it's time to decorate 😉
As for our overall timeline, I mentioned we hit a plumbing snag. We had to custom-order (read: cha-ching and also more waiting) a shower pan around which to tile, and I'm happy to report it was delivered today! I'll be back with an update after bathroom tiling and bar flooring get checked off the list!