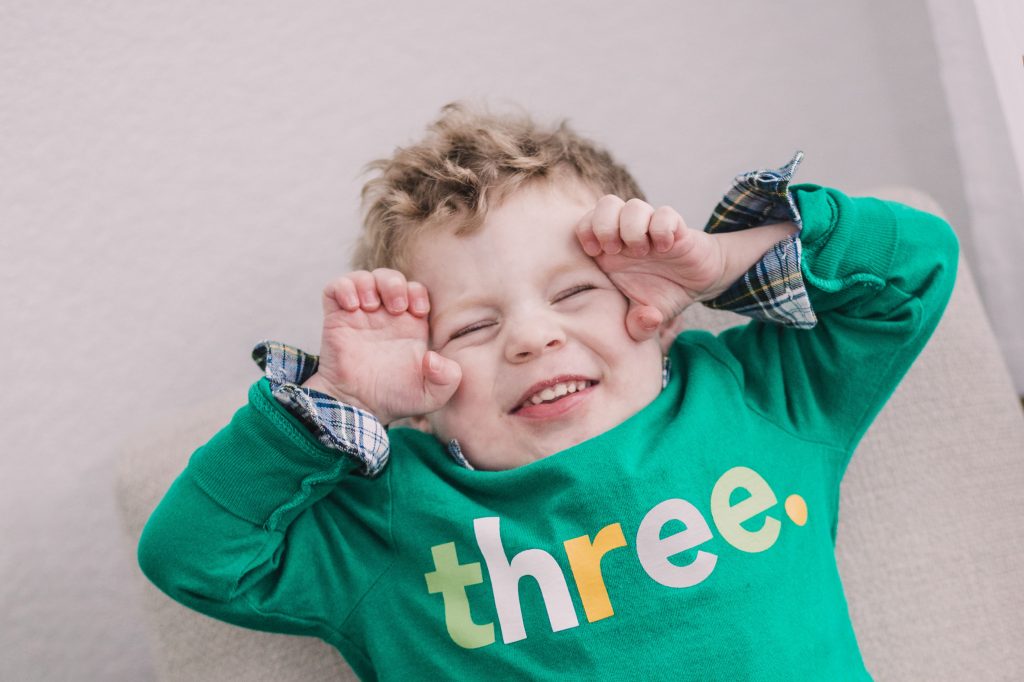 This past weekend, we celebrated this guy. <3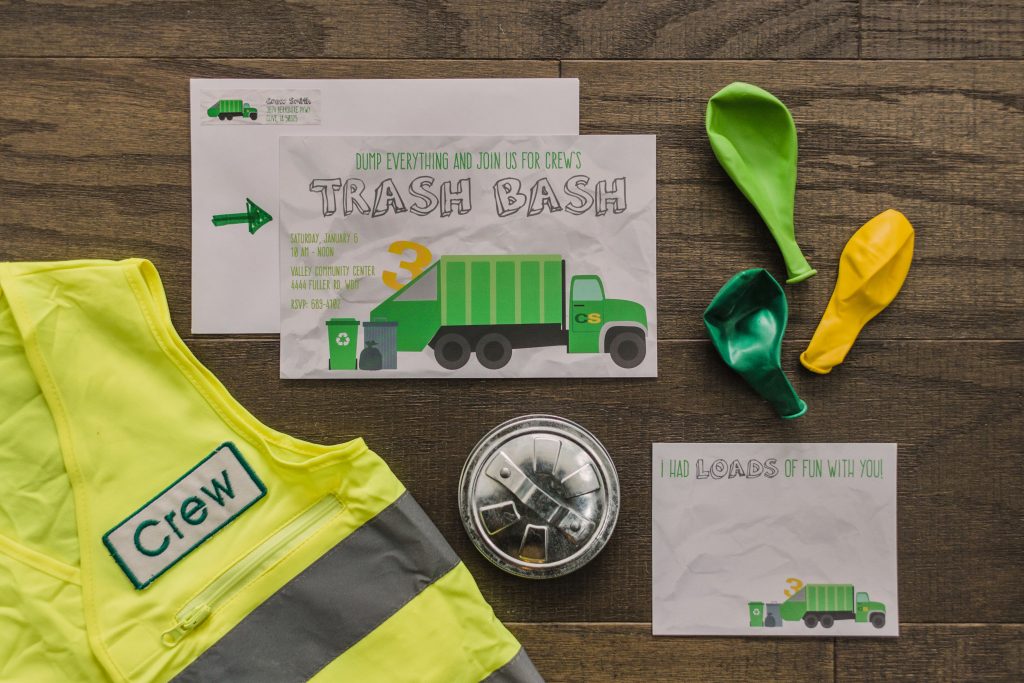 The theme, of course, was "Trash Bash" and featured a lot of garbage trucks and trash — a tall order for making things "cute" and "appetizing" ha! The details had to be rather mobile this year, as we rented some space as opposed to hosting in our home. This definitely limited set-up time, and the chance to get more than some quick snapshots, but it was a TOTAL win to not have to clean our home (before AND after!) and having the indoor playspace all to ourselves was the perfect way for the kiddos to burn off some energy (especially after we've had days on end of temps around zero!). It was a team effort (thanks Mom and Dad for all the help!) and of course Page pulled out some tricks to make my hair-brained ideas become a reality, such as whipping up a 2×4 frame to keep my photo prop truck standing.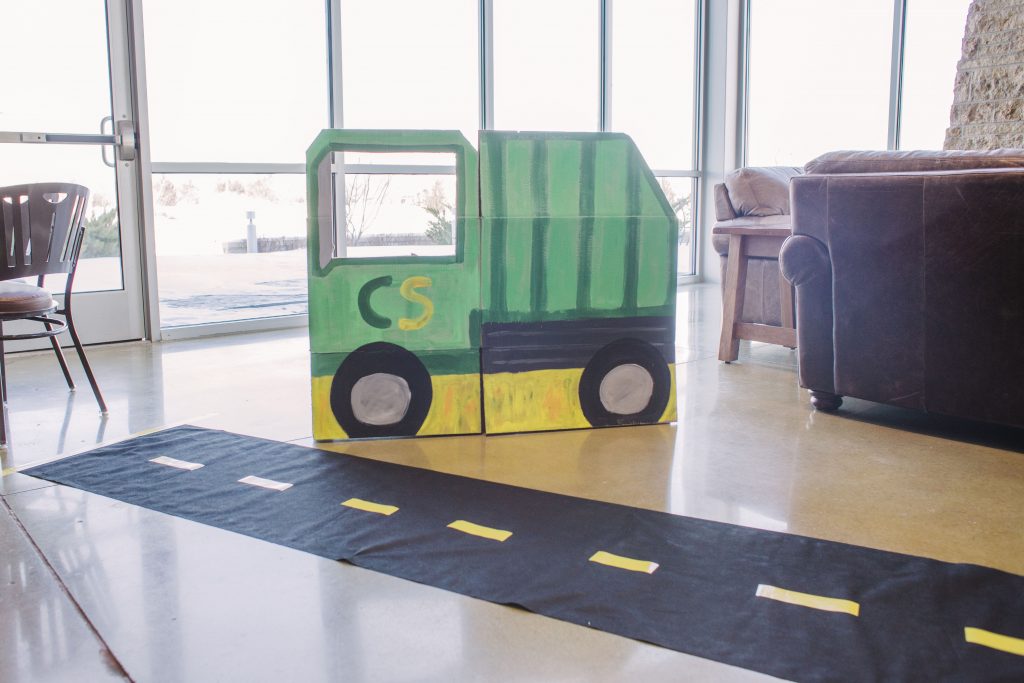 As always, I save the pics with the kiddos just for our friends rather than share them here on the blog, but know that I DID to my heart's delight get a shot of three cutie boys smiling at me through the window of this truck painted on — what else — an Amazon box. The road was a cheap black wedding runner and I stuck pieces of yellow duck tape down the center.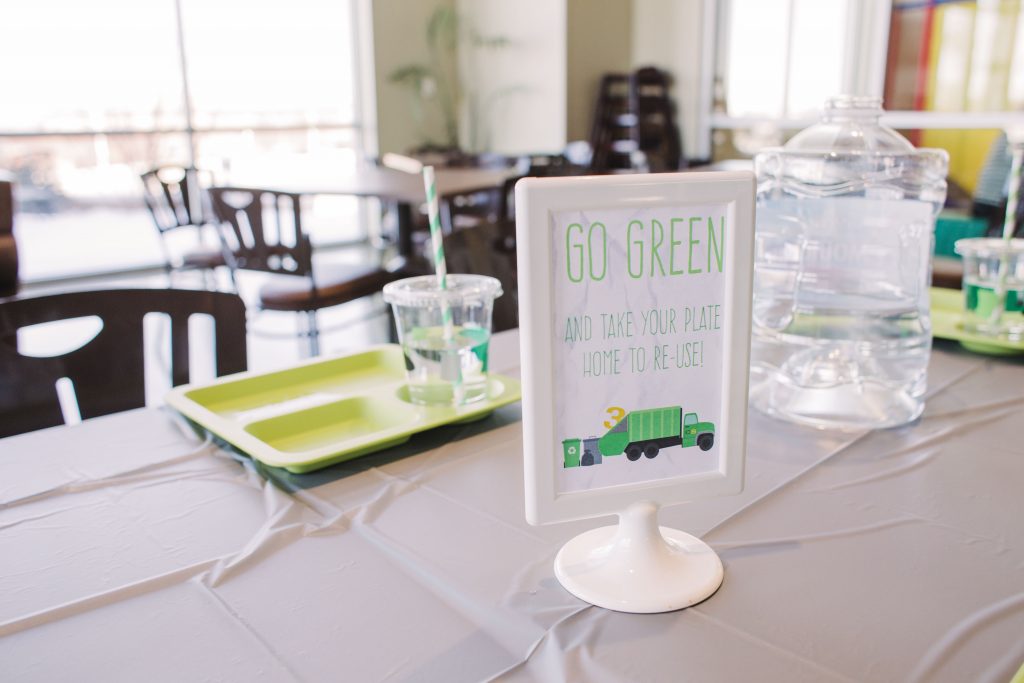 I set a kid's table with reusable plates from Target that went home with each kiddo. I'll link all supplies below, but these garbage truck cups from Etsy were a huge hit with Crew!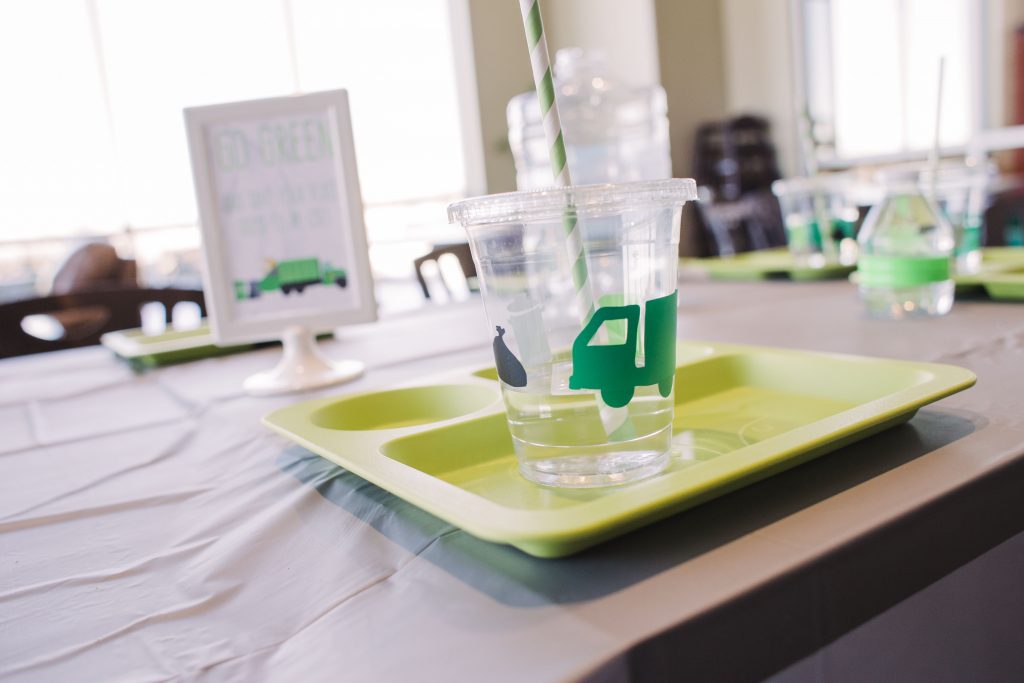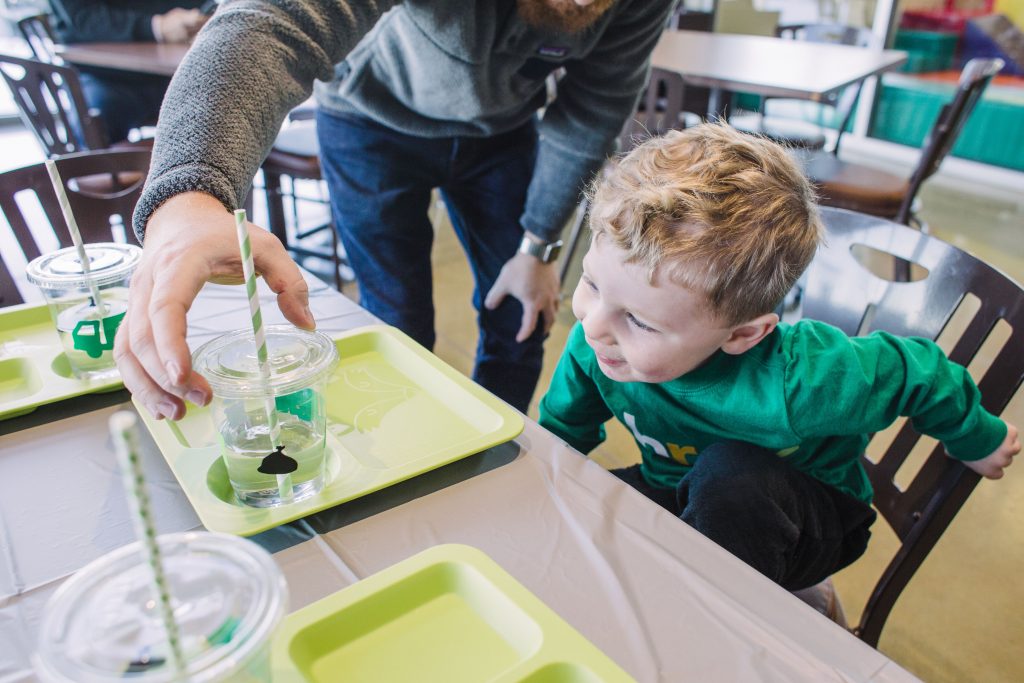 The idea was to keep it "trashy" right? So crumpled newspaper, tissue paper, and balloons made a wonky garland across the table, and silver tablecloths and little metal pails everywhere added to the "trash can" vibe.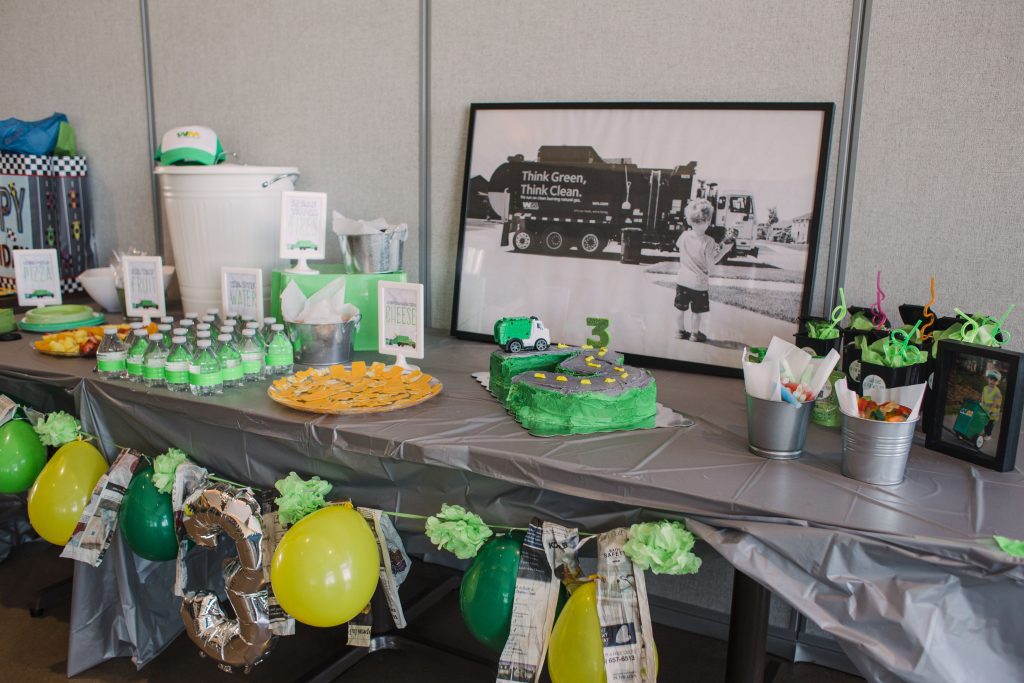 I pulled the 3-foot print of Crew and "his" truck off his bedroom wall to add some last-minute backdrop (again — quick setup time so it had to be easy!) and we set up the food…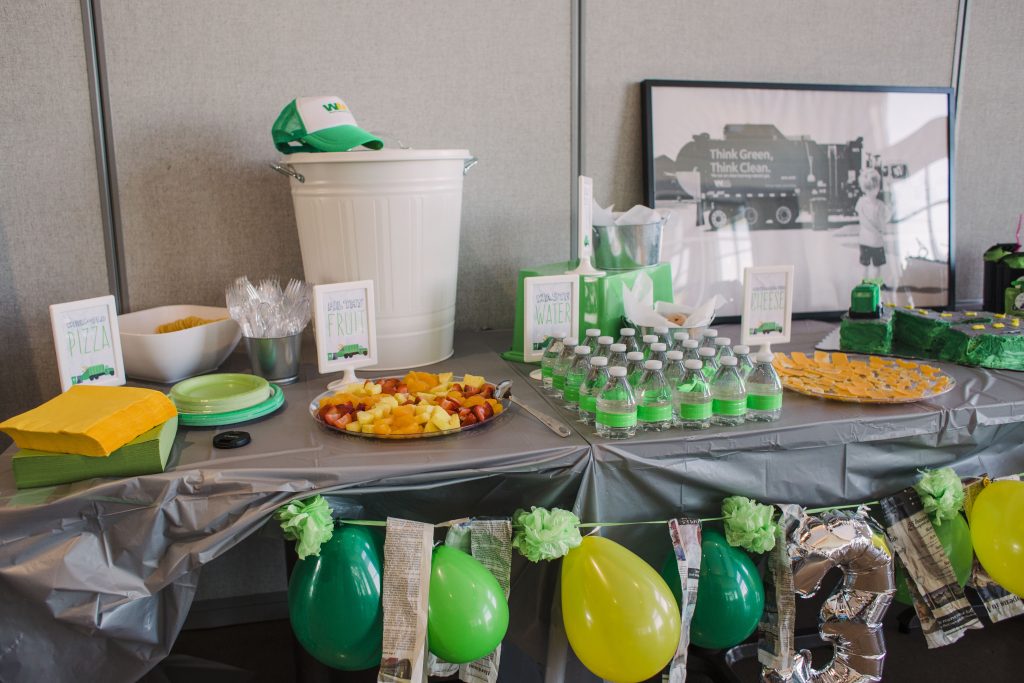 My favorite part is always naming the food and making the signage 😉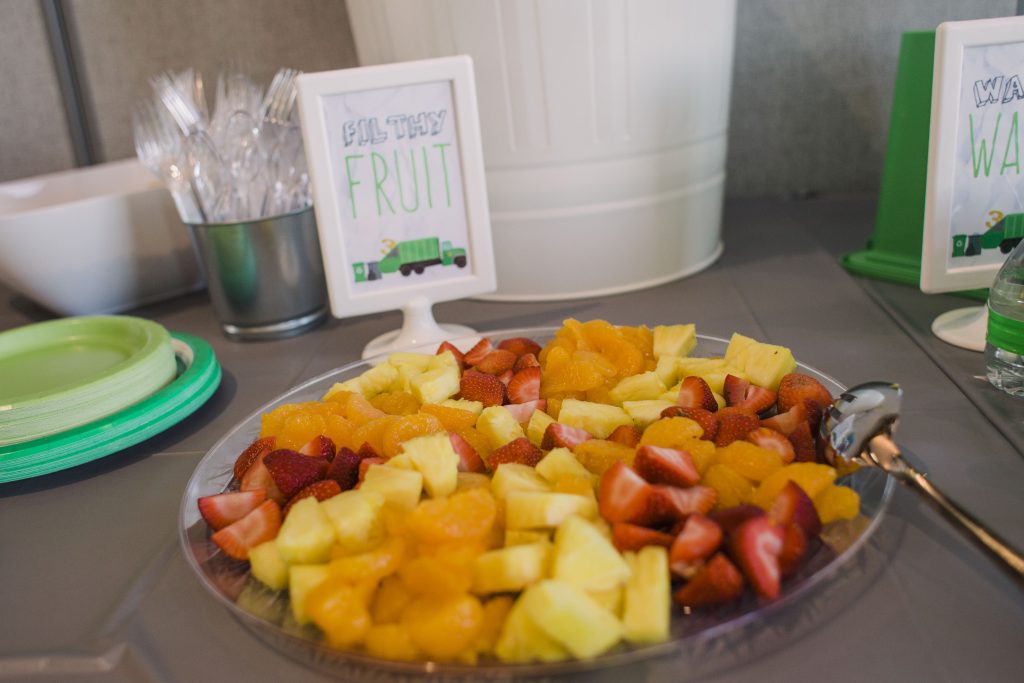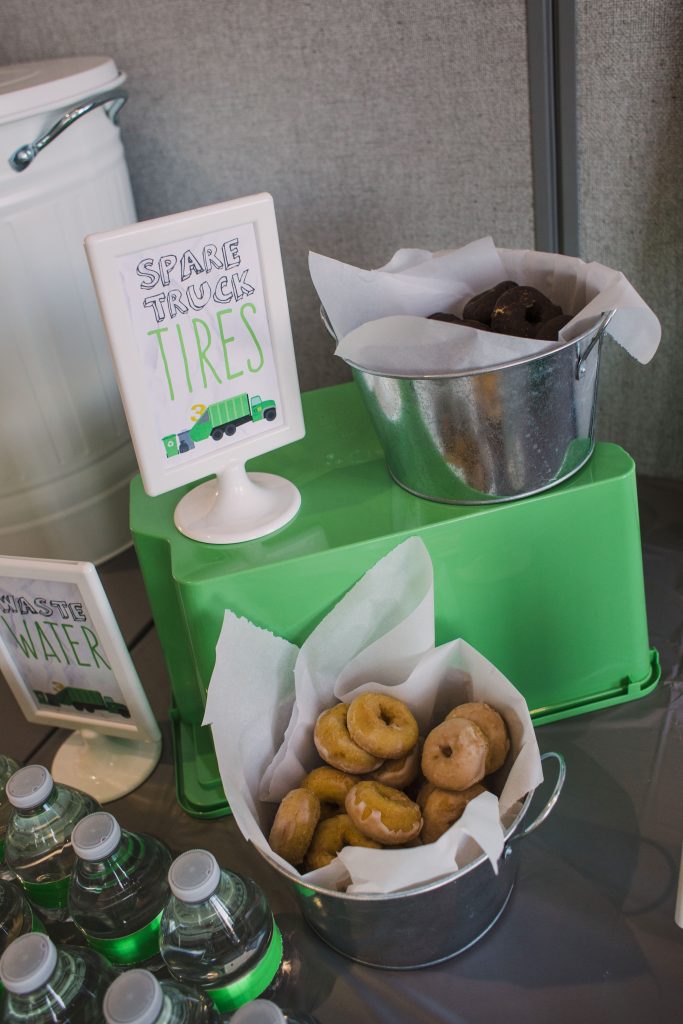 (More duck tape…this time ripped and wrapped around the bottled water!)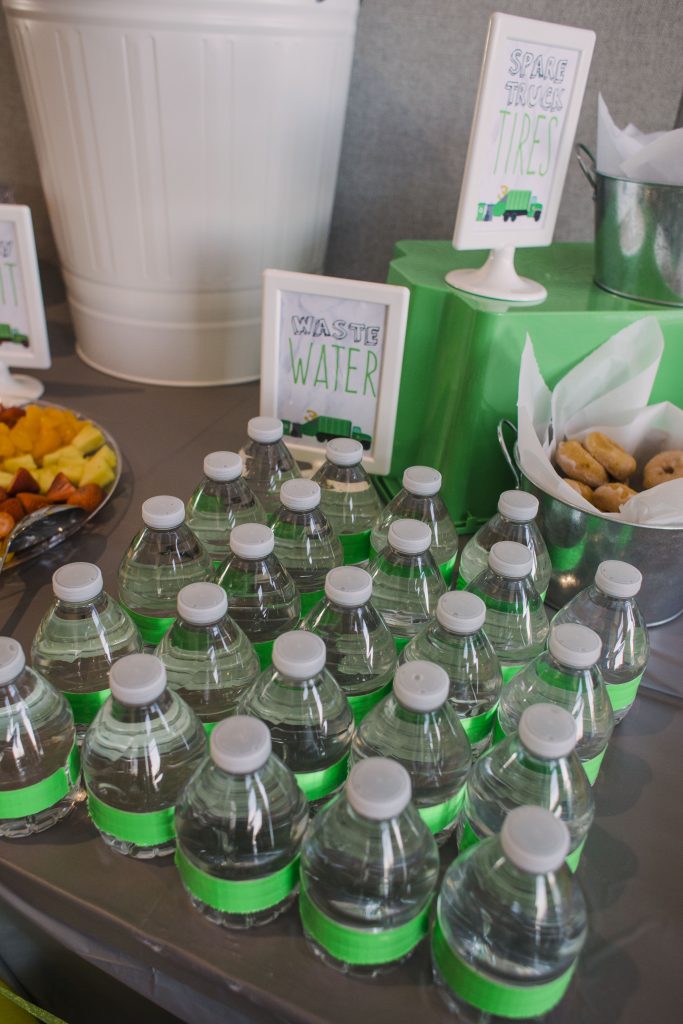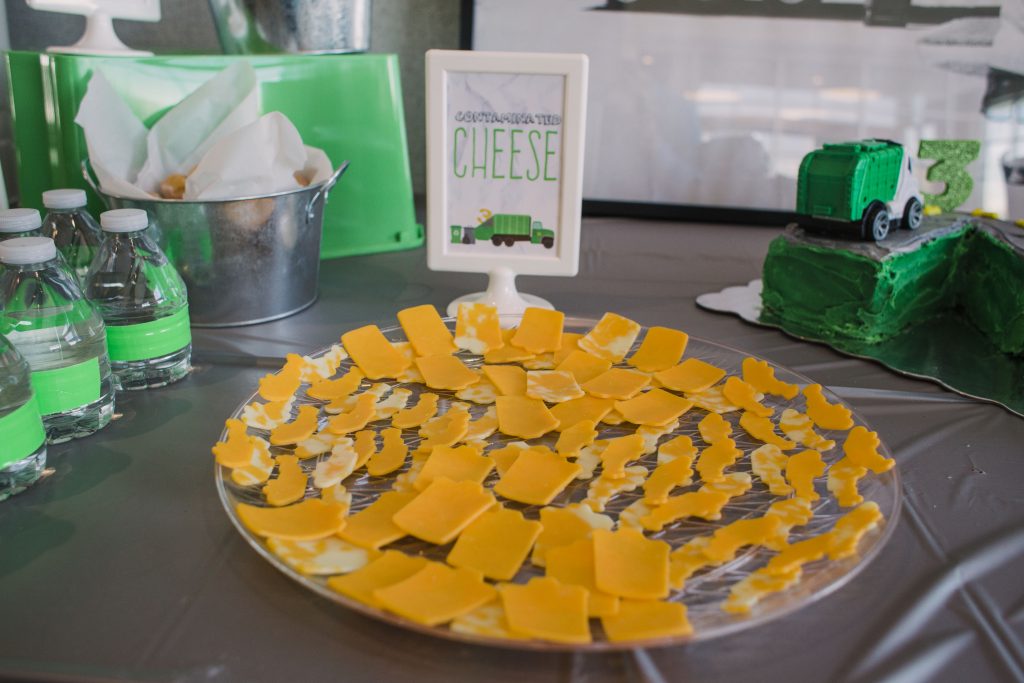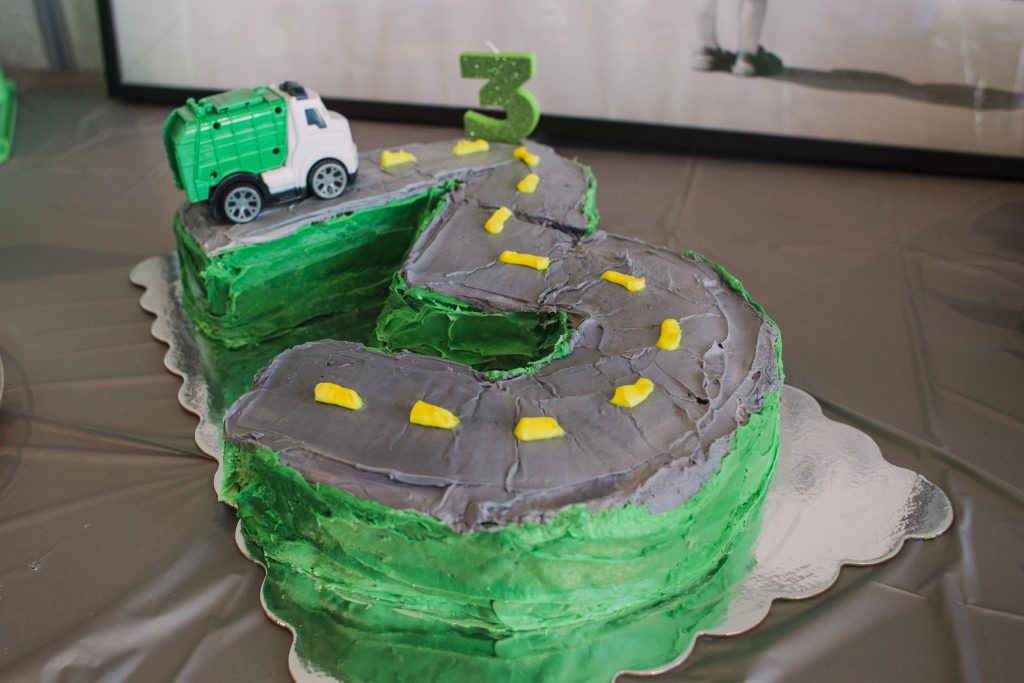 The babies went home with applesauce pouches (green, of course!) and the big kids got trash cans with candy, silly straws, and jars of slime.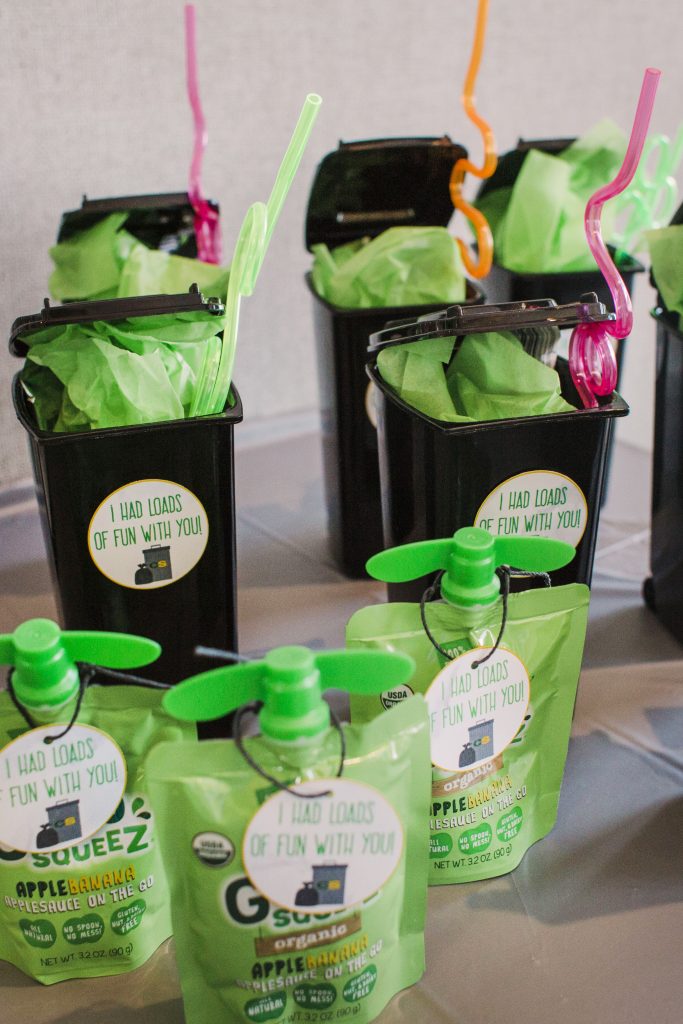 At the last minute, I couldn't resist adding more candy. Worms and bottles both seemed gross and trashy — and okay, those wax bottle candies actually ARE kind of gross — but both were a big hit with this crowd!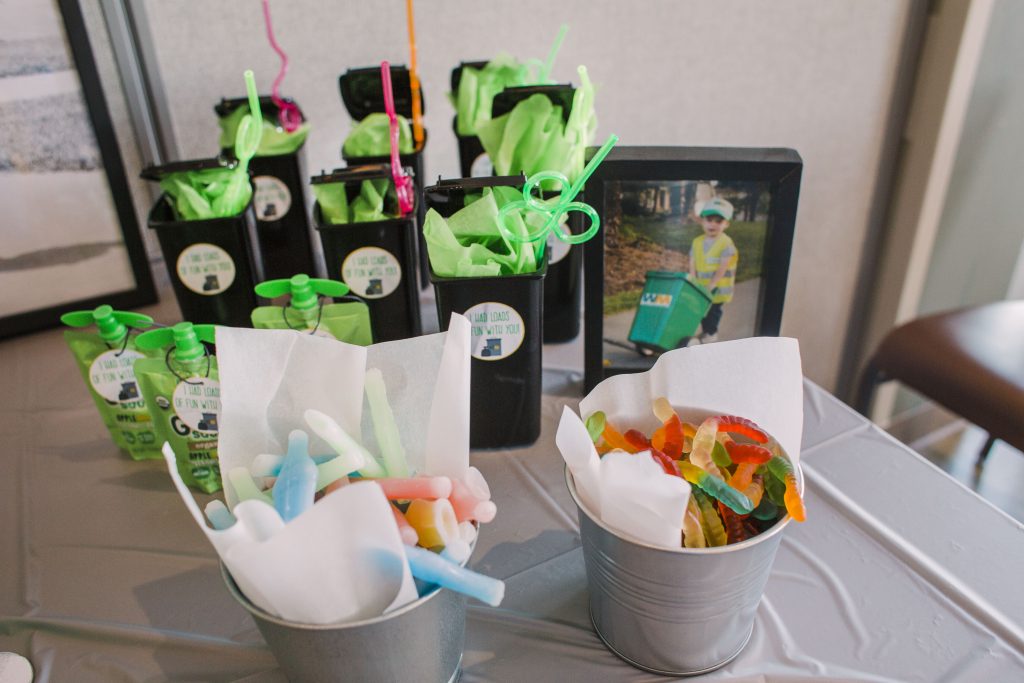 We kept it simple with pizza and after debating having the kids MAKE slime as a party activity, I vetoed in favor of just letting them wear themselves out in the playspace. Mission accomplished!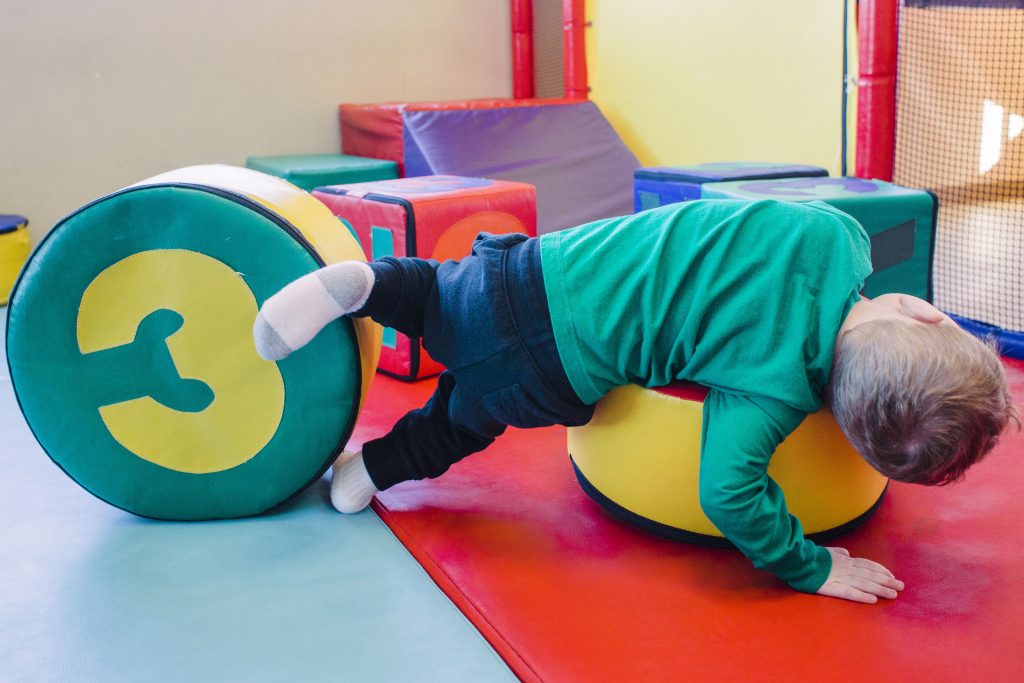 While he's ready for both some present and spotlight detox after the Christmas-Birthday one-two punch, Crew truly enjoyed his party and all the fun surrounding his birthday in general, talking about each friend and activity all weekend long.
Happy birthday to our favorite THREE year old!
black aisle runner // green reusable plates // garbage truck cups // garbage truck and trash can cutters (cheese) // mini garbage cans (favors) // large white can with lid
Post contains affiliate links