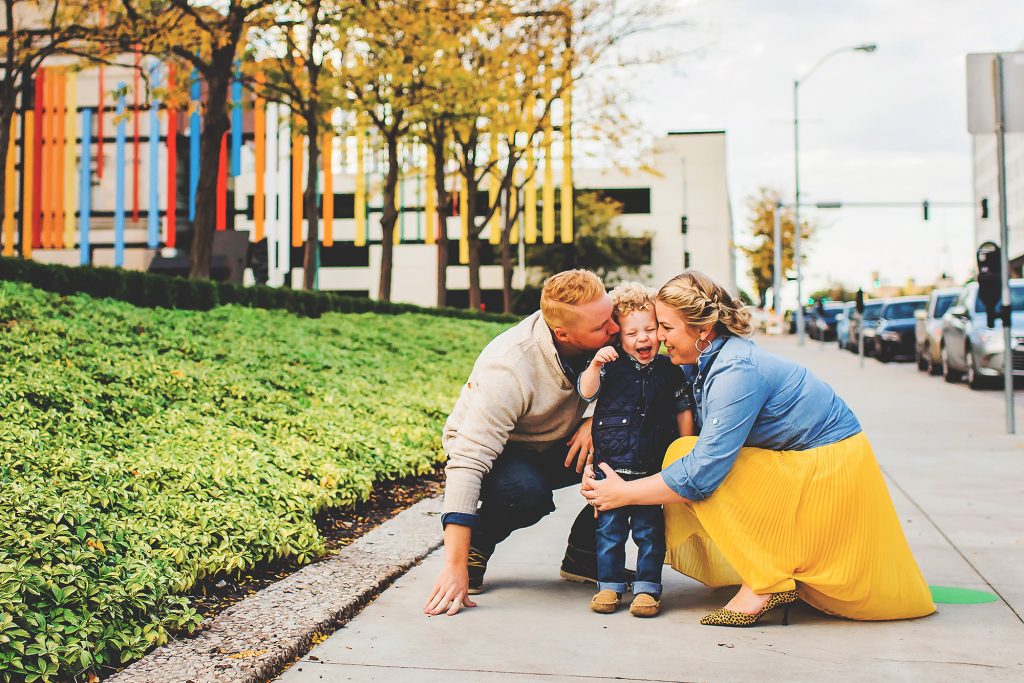 You turn three this week. (Excuse me while I clap for joy and choke back a lump in my throat, all at once!)
Sometimes I can't believe this birthday is already here, and yet I often forget you're only 36 months new in this world. You have moments where you're already wise beyond your years, you're a smart little cookie, and the number one thing we hear is how verbal and outgoing you are for your age. So yes, I suppose the math is right and you're due to turn three. And yet…didn't we just meet, in a hospital room, in the middle of the night, in a snowstorm?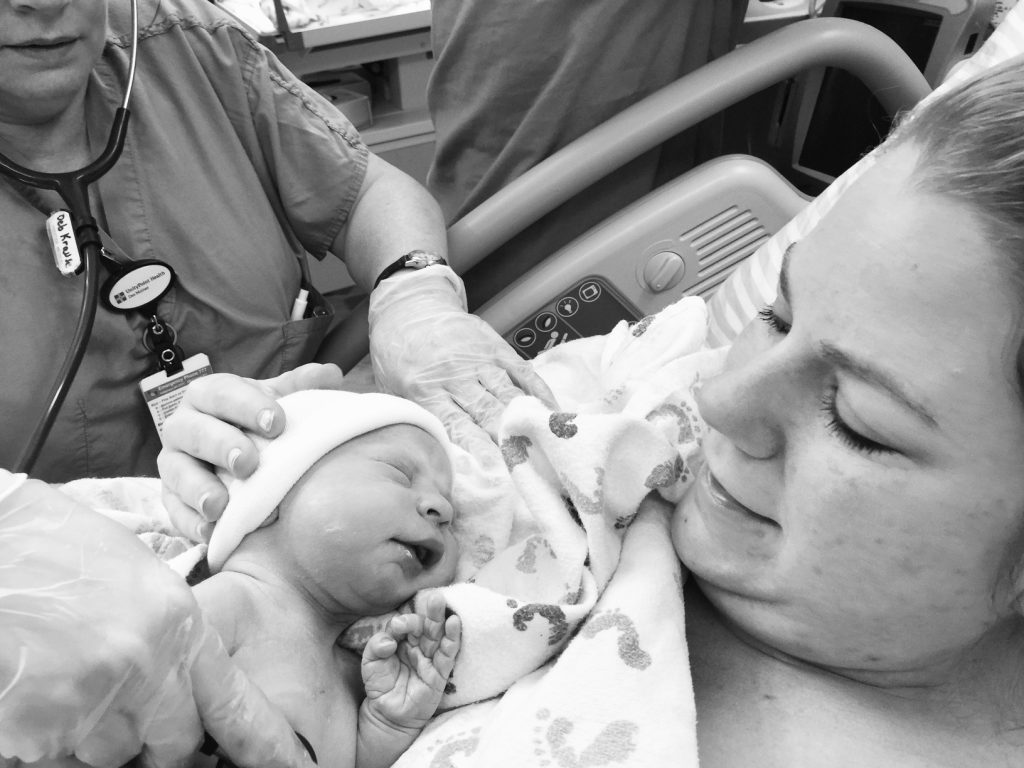 Cut to three years later. You have a lot more hair and a personality that makes me burst with pride. You're uber-friendly, love fiercely, are developing a sense of humor and like to tell us your version of a joke, then say you're "just kidding". You thrive around people and have never met a stranger. You're positive and excited about any and every experience, you want to know everyone's names, and you're full of questions about everything.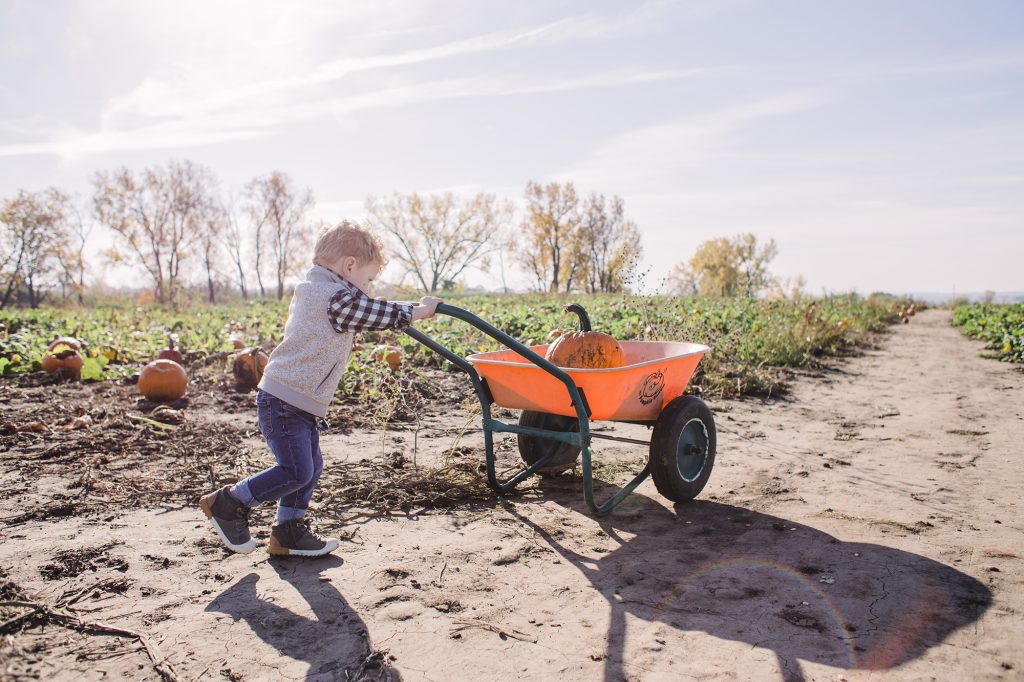 You love to play games where we're all together. You sing All. The. Time. (real songs and ones you make up) and get especially excited about spotting water towers when we're in the car. You love to cook (imaginary but prefer the real deal) and mazes and magnets are high on your list of interests. It goes without saying, but this is all still secondary to garbage trucks and anything associated (the trash can aisle at Target is one of your faves). You are no happier than when you have a special job or task to do, the most popular of which is bringing all the trash cans in the house to dump into our large kitchen one — whether or not it's trash day.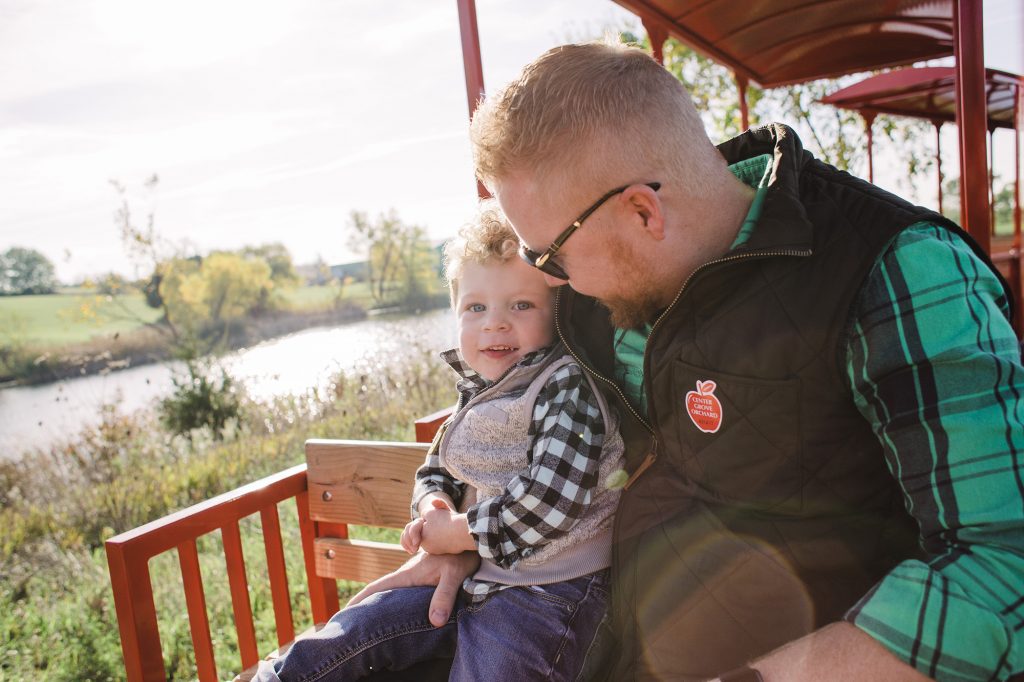 You're freaked out by thunder, noodles, and tunnel slides. In that order. I'm happy to report that after months (seriously, since maybe September?) of you coming into our bed within a couple hours of bedtime nervous to sleep by yourself, you now make it most nights on your own until 5 or 6 before coming in, and once in a while, we don't see you until morning. #progress
Everything that has already happened, happened "last week". It could have been this morning, or a month ago — it was all "last week".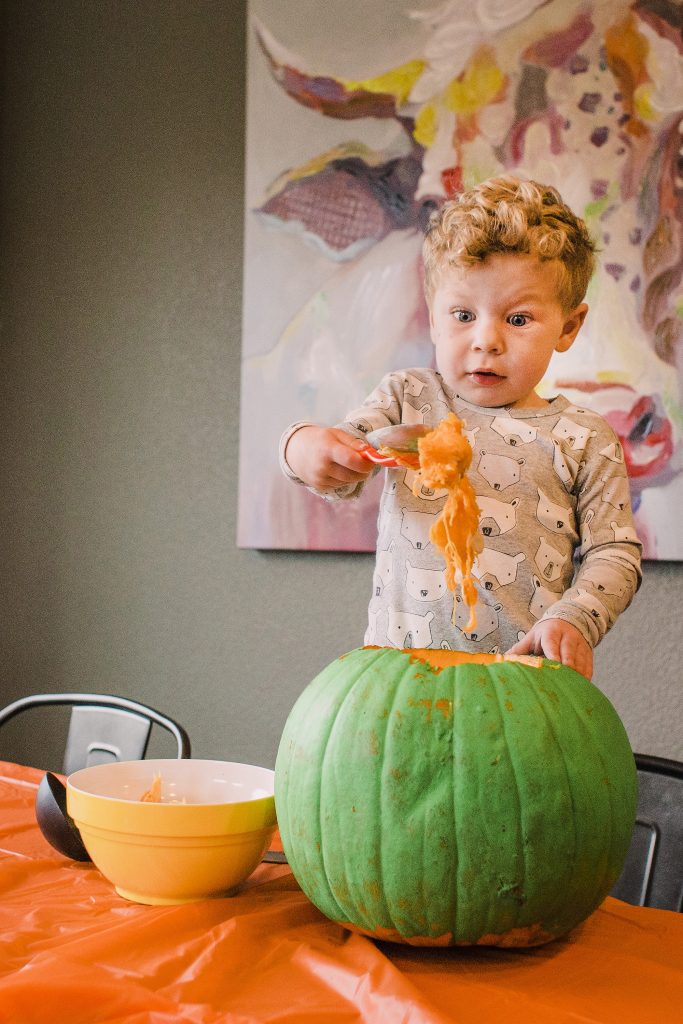 Your manners have improved dramatically — way less reminders to use "please" and "thank you" — and you've started to say them with overly dramatic emphasis, especially with our Elf on the Shelf, Dash. ("THANK YOU for my gingerbread house, Dash!!!")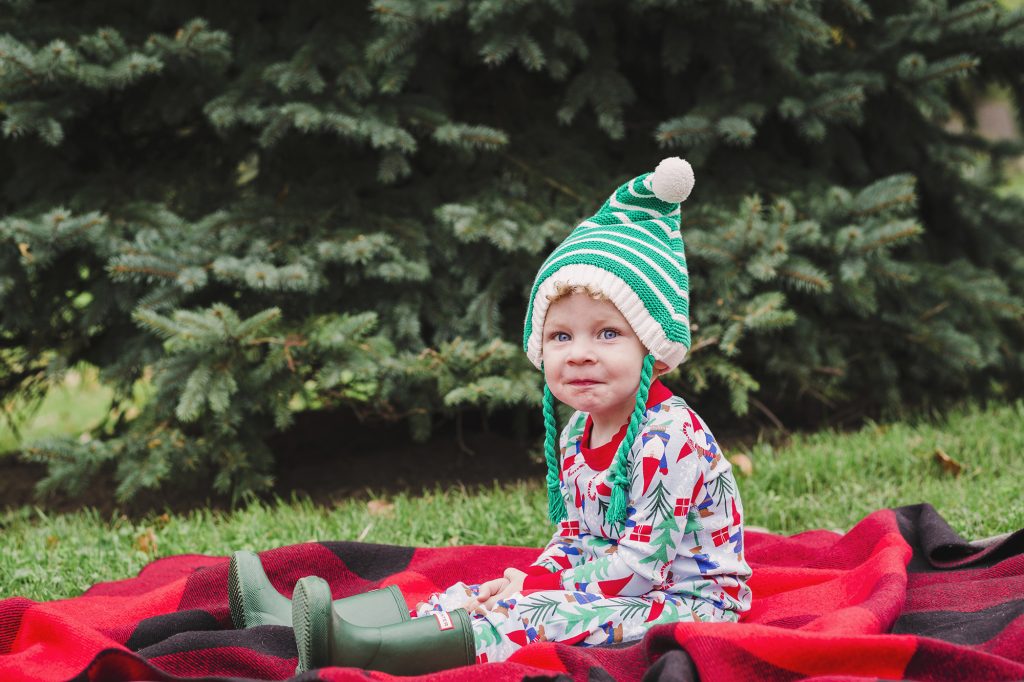 You would prefer to stay in jammies all day, but when you do get dressed, you still don't fight me on whatever I want to put you in (yay!). You particularly love shoes and when a new pair appears, you ask to wear them around the house immediately. It makes it hard not to shop for you, when you seem to appreciate it almost as much as I do! I had to laugh at Thanksgiving — I had to wake you up VERY early from a nap so you were less than thrilled about anything, including getting dressed. But when you spotted yourself in the mirror wearing your bow tie and suspenders, you broke into a grin and checked yourself out. So funny!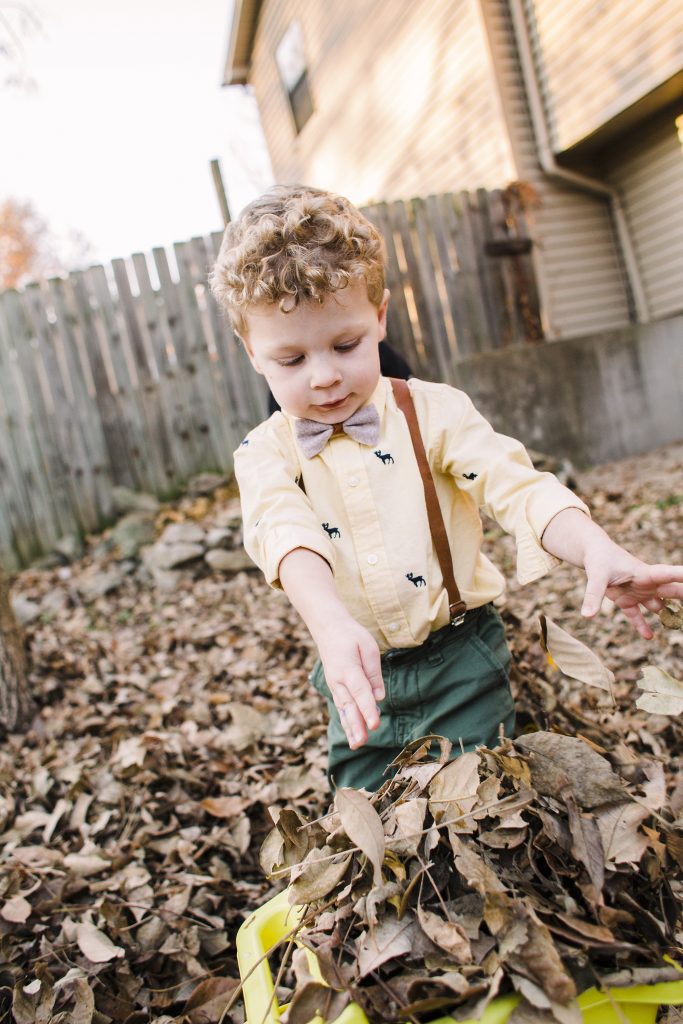 You moved up to the three-year-old room at school this month. We talked about it beforehand but you were sad and still had a couple tears come day one as you missed your previous teacher. Two days in, you excitedly told me you were headed to the new room that day — it's been back and forth on levels of enthusiasm and you miss your old teachers and classmates, but you are definitely thriving.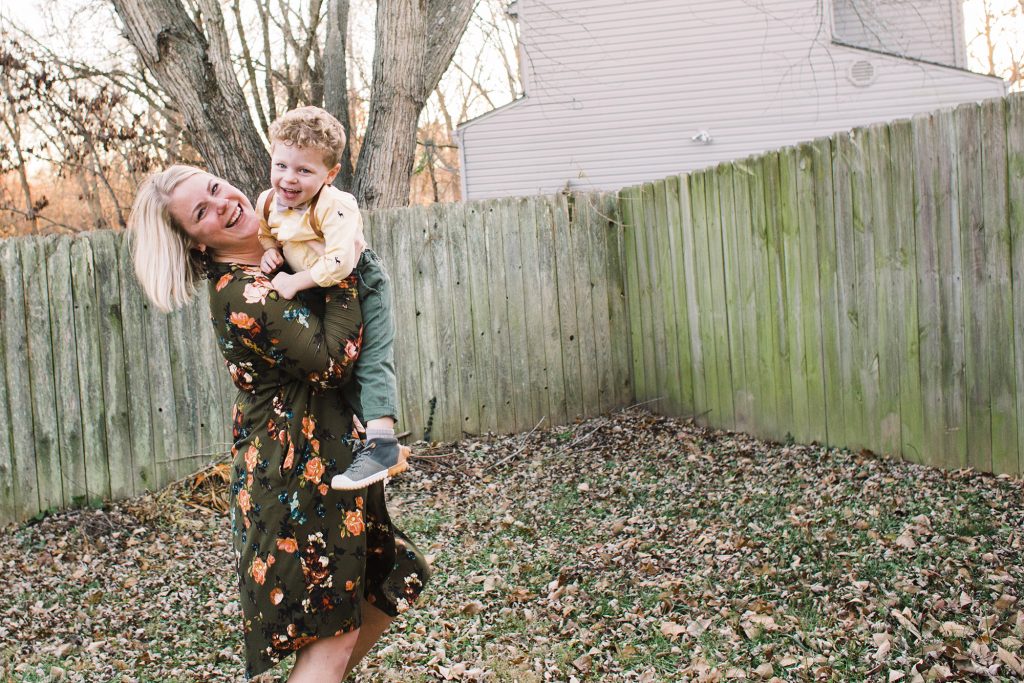 We didn't realize just how ready you were for the move up. You are tasked with filling your own plate at meals (and we hear you are eating better, as a result!), pouring your own drinks and ditching your pacifier for naps (we followed suit at home and within a week you no longer asked for it at naptime – you love to declare now that because you're big you only use it at nighttime). You get to enjoy new freedoms like playing on the BIG KID playground instead of the toddler one, and a whole new set of toys and activities to peruse each day. Your previous teachers (and others) have noted several times how verbal and outgoing you are. It's been refreshing to see you be able to have more significant conversations with your peers now that you're with this older group. You are always "that kid" giving everyone hugs and enthusiastically yelling out "hi [Name]!" to each friend. In your previous room, depending on a two-year-old's mood, you may or may not get anything in response, and I could tell it was starting to hurt your feelings when it happened. My favorite thing about this new, older, age group is all the reciprocated conversation and enthusiasm you're experiencing from the other kids. You play it cool, but sincerely grin at all the "Bye, Crew! See you tomorrow!"s when I pick you up now.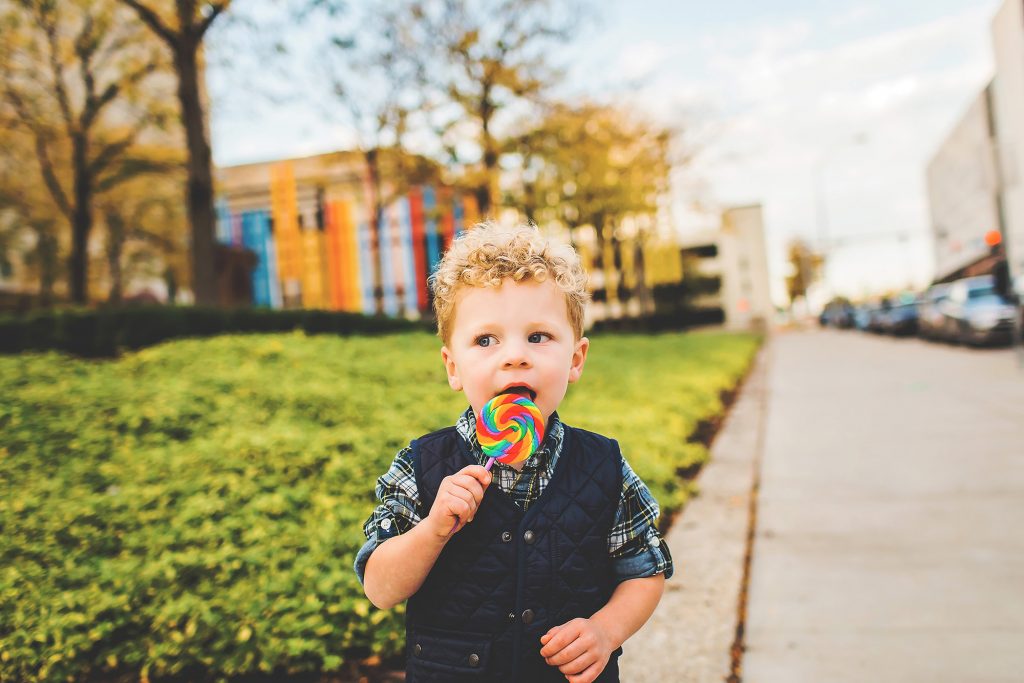 New favorite foods this quarter are pizza, strawberries, pancakes, and gingerbread anything. Texture is still a big thing for you. You've started to actually eat little hard candies (smarties, etc) that before you would just suck on and spit out, nervous to chew. You are still hit or miss on trying a bite of something new, but if we catch you in the right mood, it DOES happen. You are still an avid milk drinker, but won't touch chocolate milk (or hot chocolate as we've tried a couple times this season!).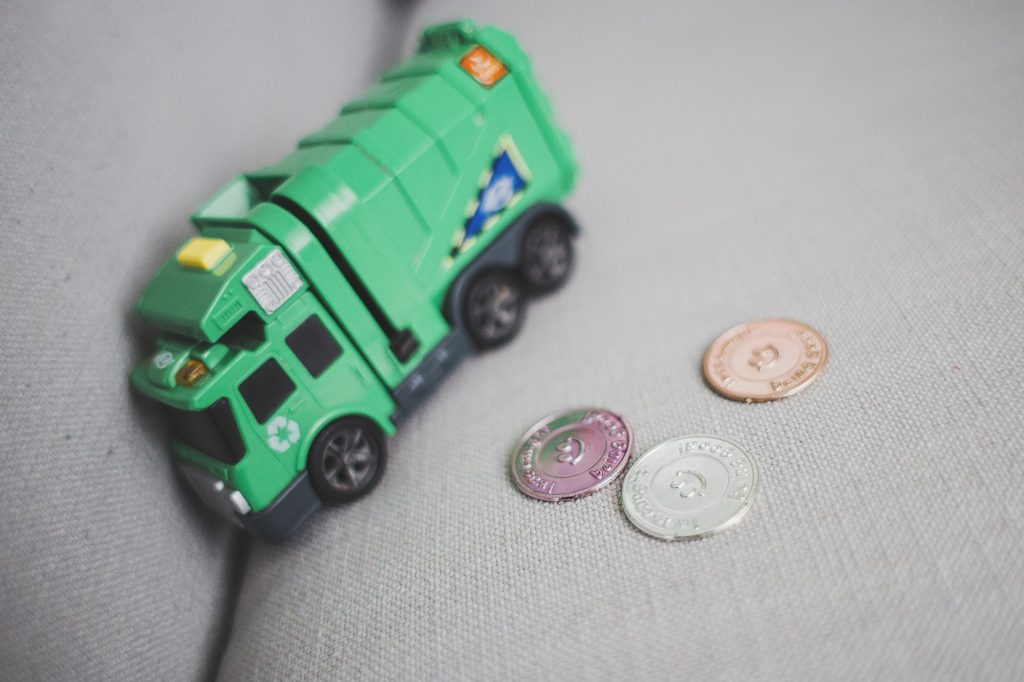 Of course, you went as a garbageman for Halloween. And I can't wait to share a separate rundown of your "Trash Bash" 3rd birthday party! Garbage trucks are still your favorite toys — and as many as we seem to collect, they all serve a different purpose and have a spot in your heart! (They are also excellent for hauling around another little treasure — your safety coins that you earn at swim lessons!) It's so fun to see as you grow which things become "treasures" in your world.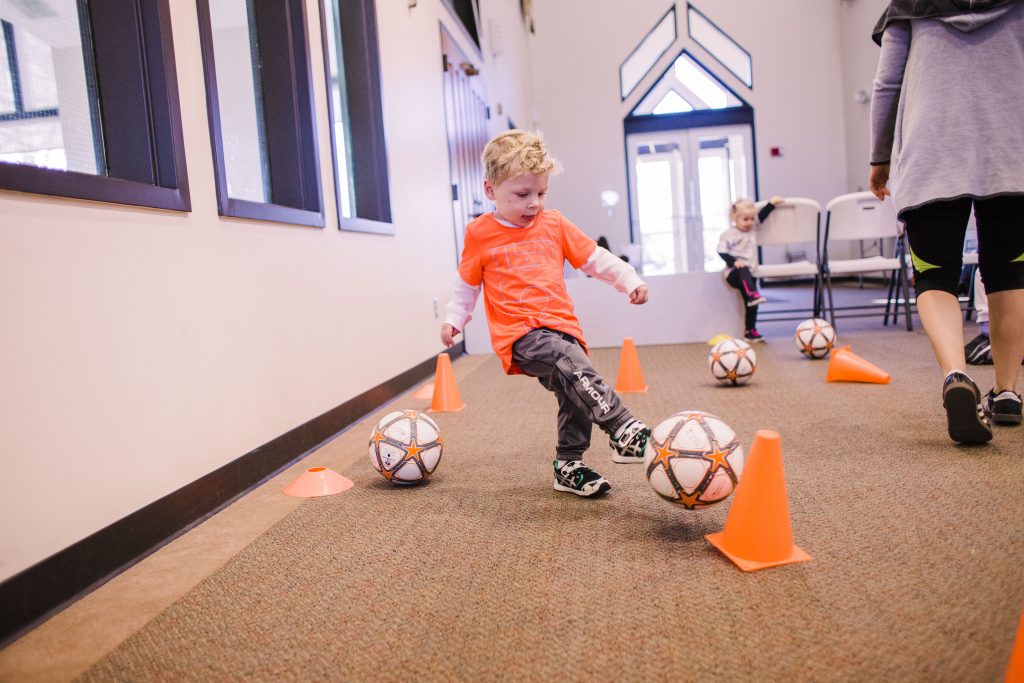 Speaking of swimming, you are still doing weekly lessons and making great strides. But the thing that really gets you pumped up (and frankly, out the door on Monday mornings) is the promise of soccer practice. You've been doing a weekly program at school with some of your classmates and you are ALL about it. You also love kicking a ball around with us at home. Thank goodness for Dad; you've already passed me up in dribbling skills.
You'd think all this activity would keep you needing sleep but alas, after three very grateful years of a 3.5+ hour napper (and 12 hours at night), you're finally cutting yourself back. In part, I think because of the lack of a paci now at naptime, and I think you're just outgrowing the need for so much sleep. A typical day is now 1.5 to maybe 2 hours, and you aren't ready to truly fall asleep until closer to 8:30 or even 9, still sleeping until about 7:30 most mornings. (You went ONE day without a nap and promptly passed out, HARD, when we got in the car to go somewhere at 5:30 that evening, so I don't think you're ready to drop it altogether!)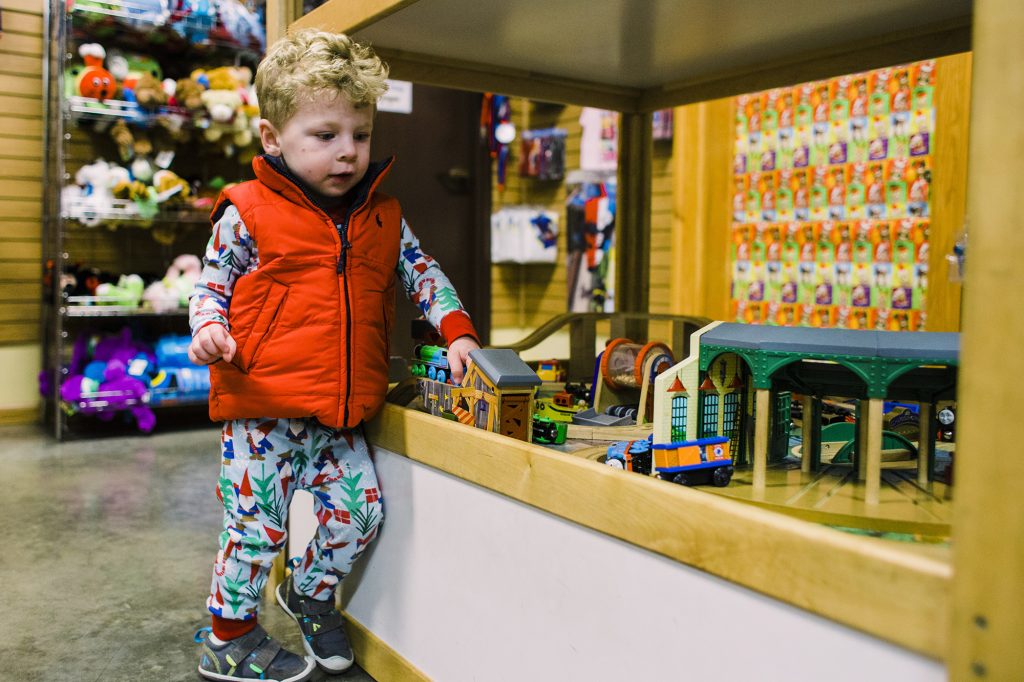 The holiday season was especially fun this year as you could grasp more of the concepts and the real "magic" has begun to set in. We took you on a Polar Express train ride and you were SO. EXCITED. to see Santa come on board to hand out jingle bells.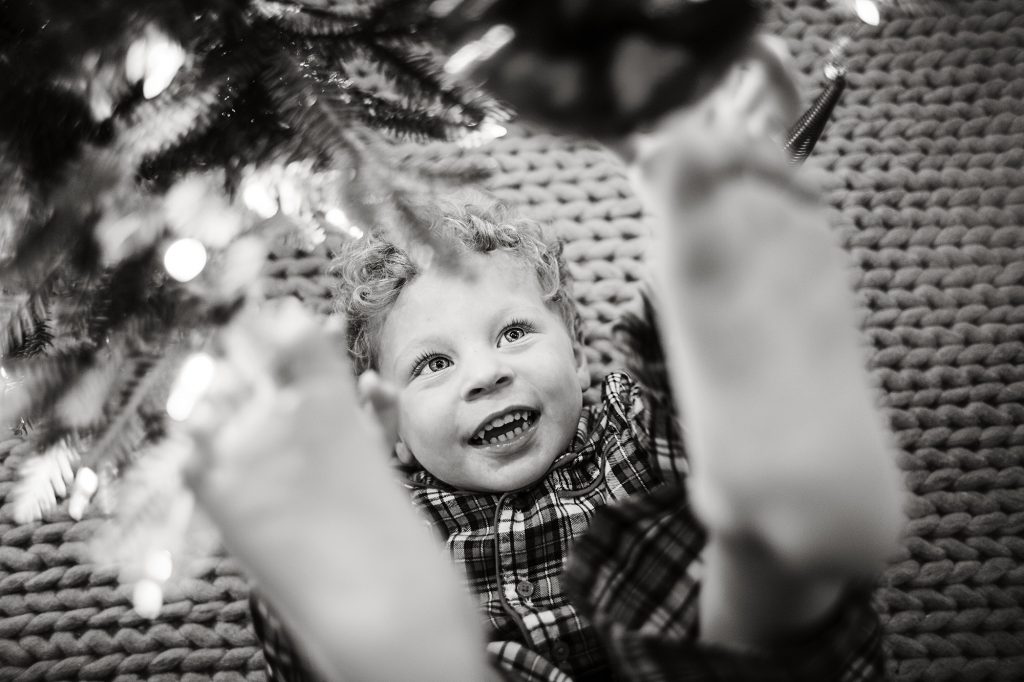 You got so excited for Christmas lights on all the houses, and spent every December morning checking on Dash, our elf, to see what crazy thing he'd been up to. You make everything more fun and we're so lucky to have known you these last three years. Our hearts burst for you when you're excited, and ache when you're sad, and we know there's so much more of that to come. We can't wait to see what is in store for you as you make your way to four.
Happy birthday week, little light. Thanks so much for picking us for this parenthood adventure.
(Shout out to  April + August for the family and lollipop photos, pictured above!)