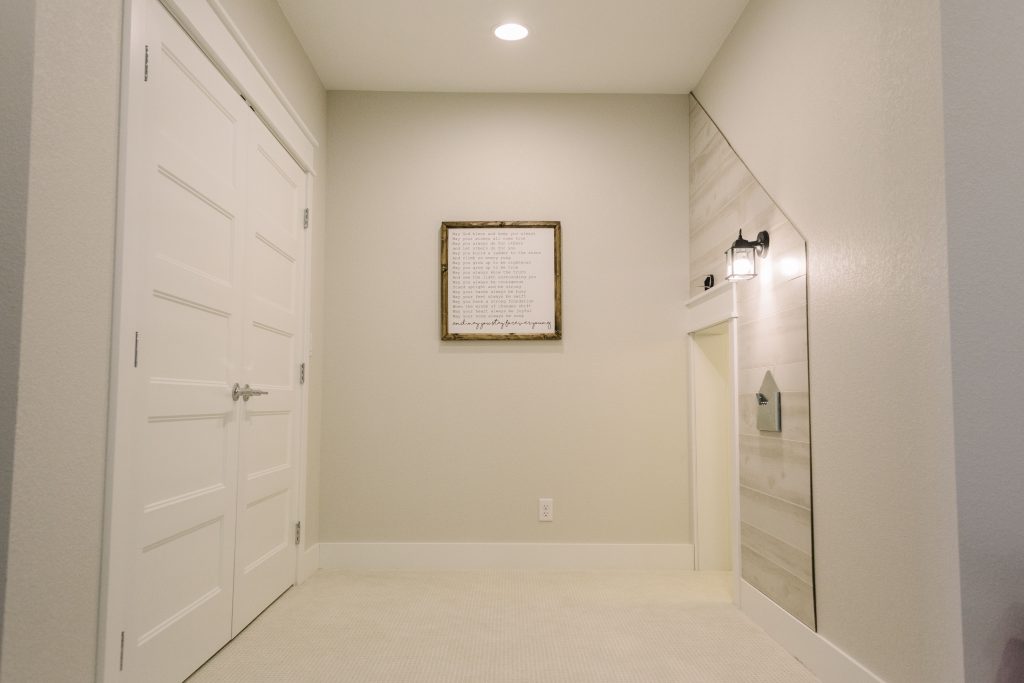 We haven't done much in the basement in recent months (other projects taking priority!), but I'm still behind on updating what we've accomplished so far. This time last year we gathering estimates for tape and texture on our drywall, so we've come a long way! Today I'm sharing the area just to the right when you come down the stairs — the under stairs playspace and toy closet!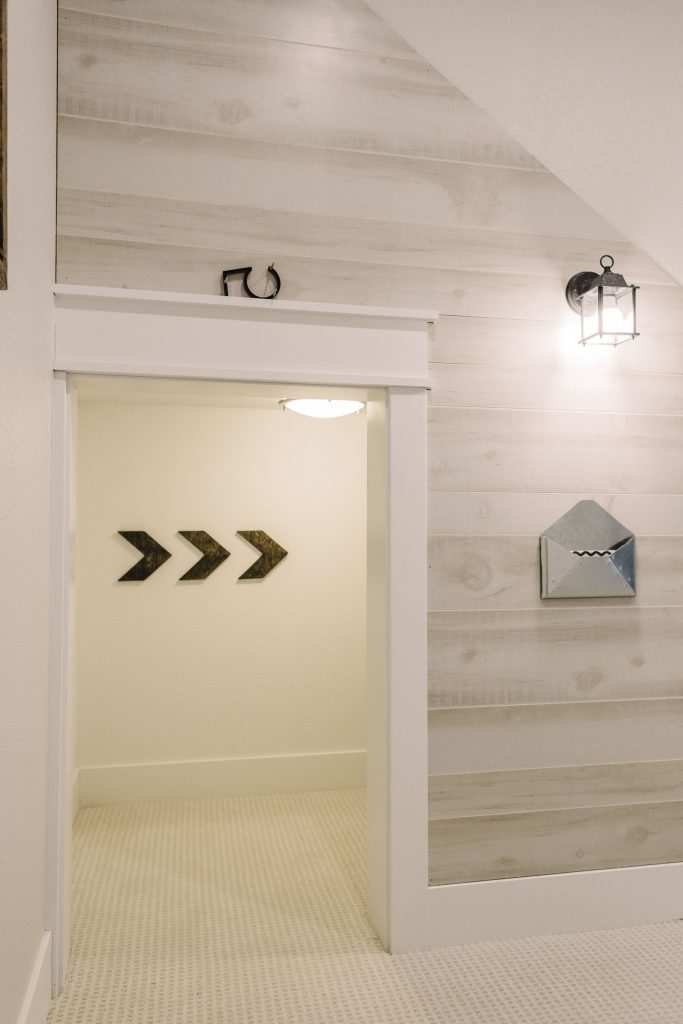 You can see we still need to mount the little house number "5" (Crew's lucky number!) and trim out the faux wood so that it seamlessly connects with the wall and gives the illusion of a roofline. Crew's favorite part of this spot is by far the ability to reach the light switch inside and turn on his "porch light".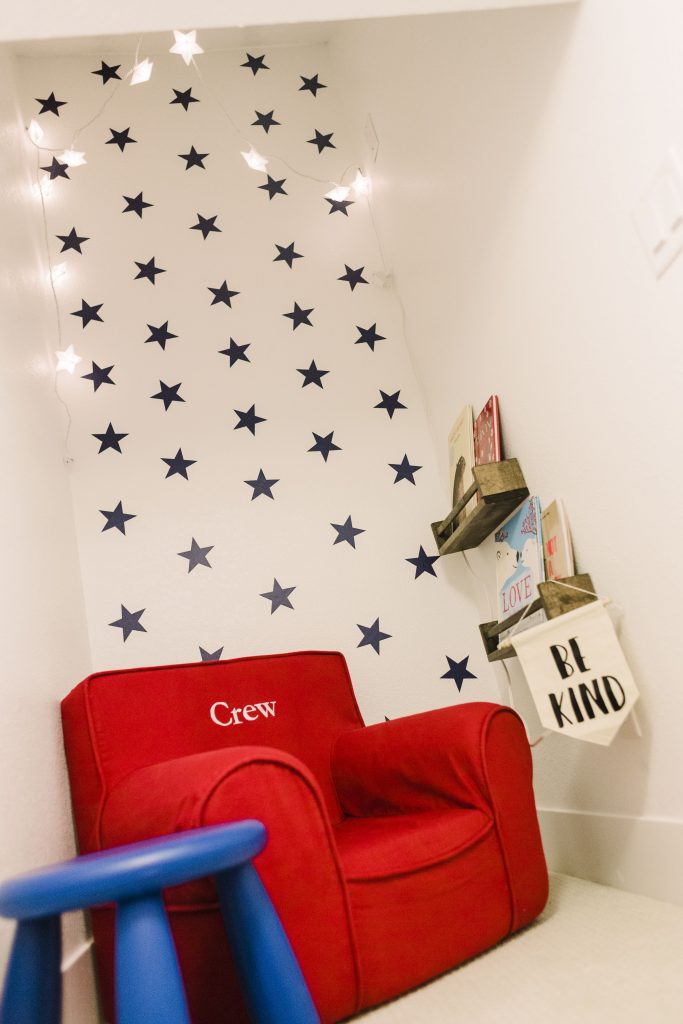 (By far, the tiniest room I've every attempted to photograph!) This space will change many times I'm sure, but for now it's a little reading nook with his Pottery Barn chair and a couple shelves to hold favorite books. We kept it clean and simple in here with white walls, and I applied navy decal stars to give the feel of wallpaper on the far wall.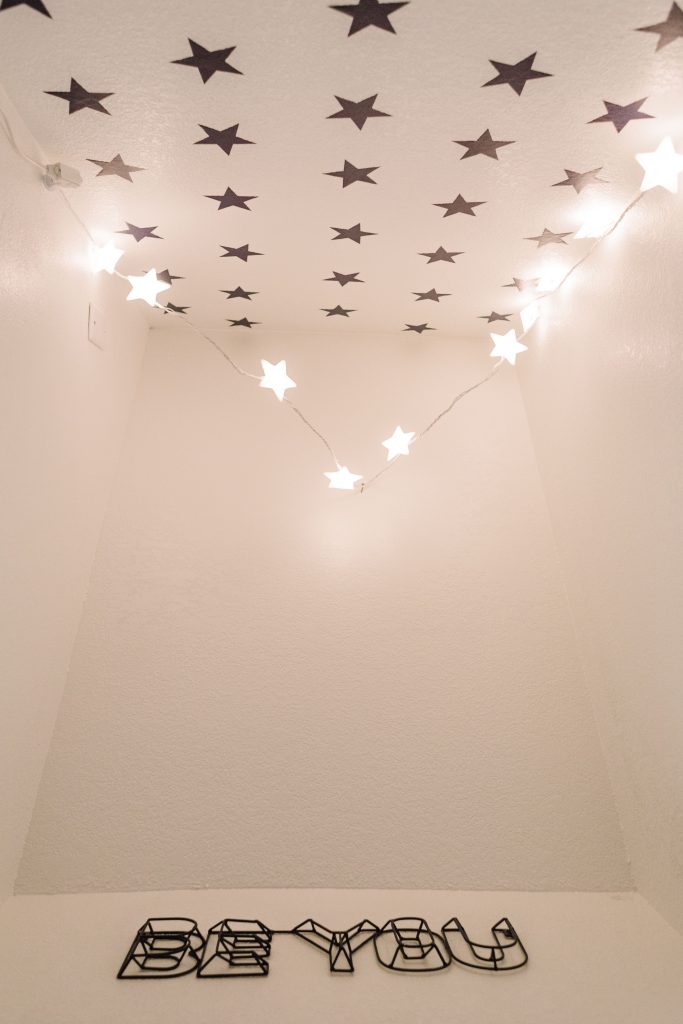 (The view looking up from that little red chair — we continued the star theme with some string lights he can plug in for a little extra magic in this space. The "Be You" sign was originally gold and I spray painted it navy to make it feel a bit more masculine.)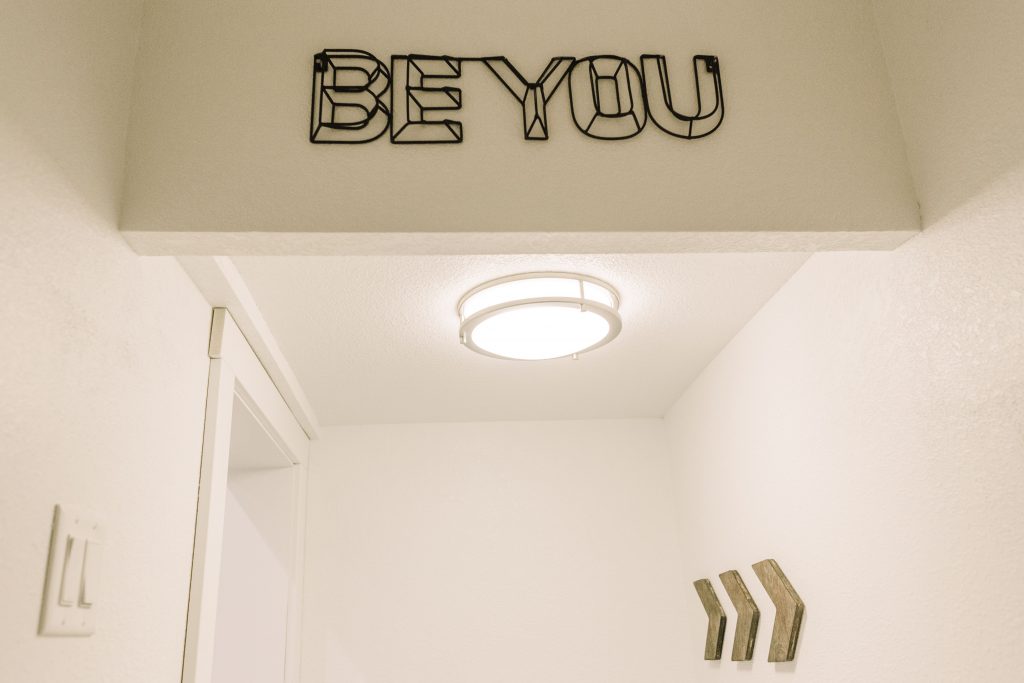 And the view looking back toward his little door. We did a flush mount light to minimize head bonking, and I love that the "Be You" sign is hidden until you're all the way in here. Some stained wood arrows pointing into the space, and matching book shelving complete this little spot I'm totally giddy about.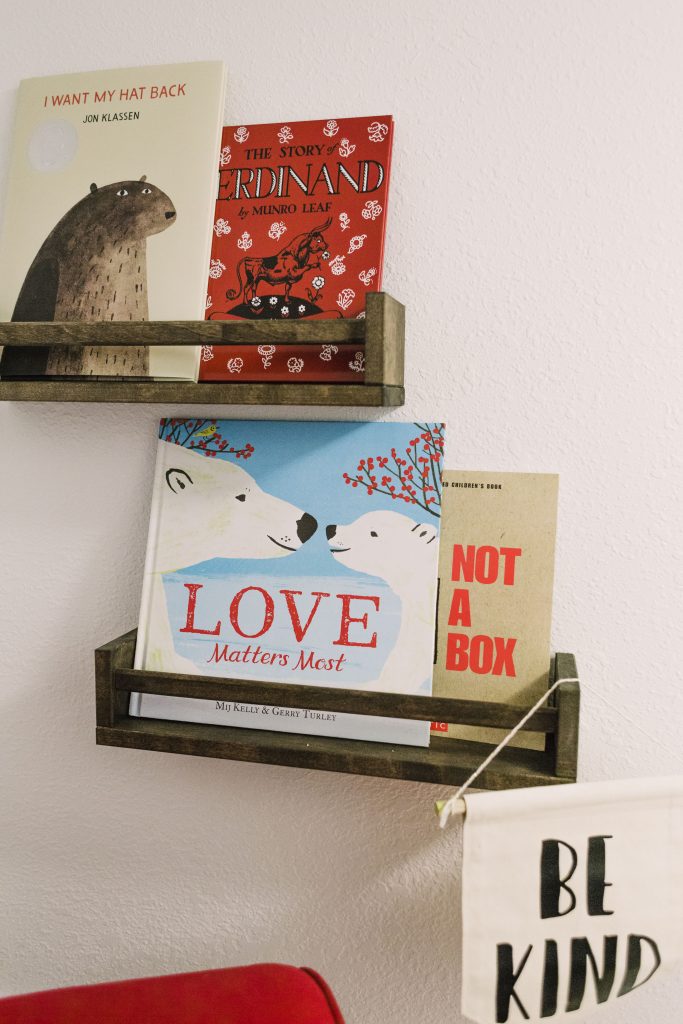 I Want My Hat Back / Ferdinand / Love Matters Most / Not A Box / Be Kind banner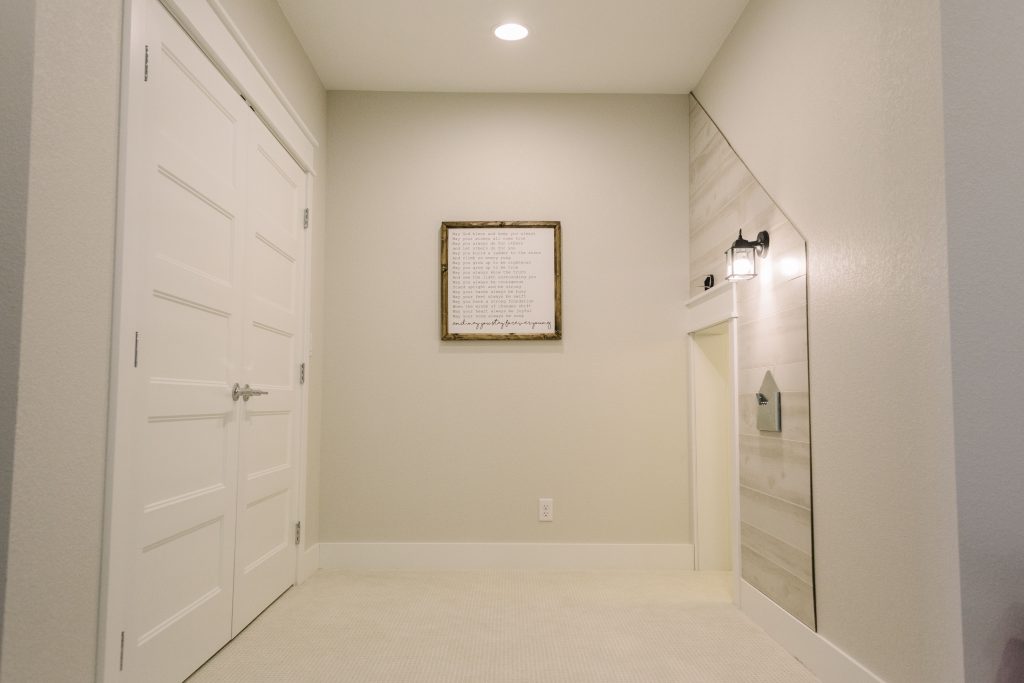 Back across from the playspace entrance is the double doored toy closet. (And for those who've asked, the framed print is from Smallwoods — the lyrics to "Forever Young" seemed so appropriate here!)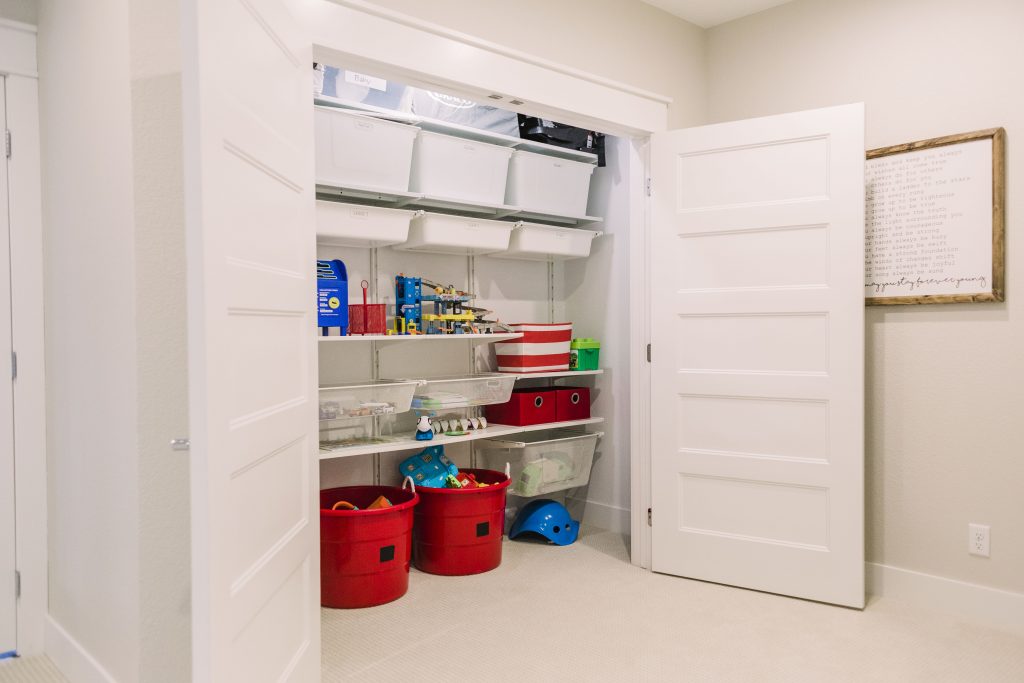 This closet has always been at the top of the list for the basement plan, as we saw one similar in a builder's house we toured before building our own home.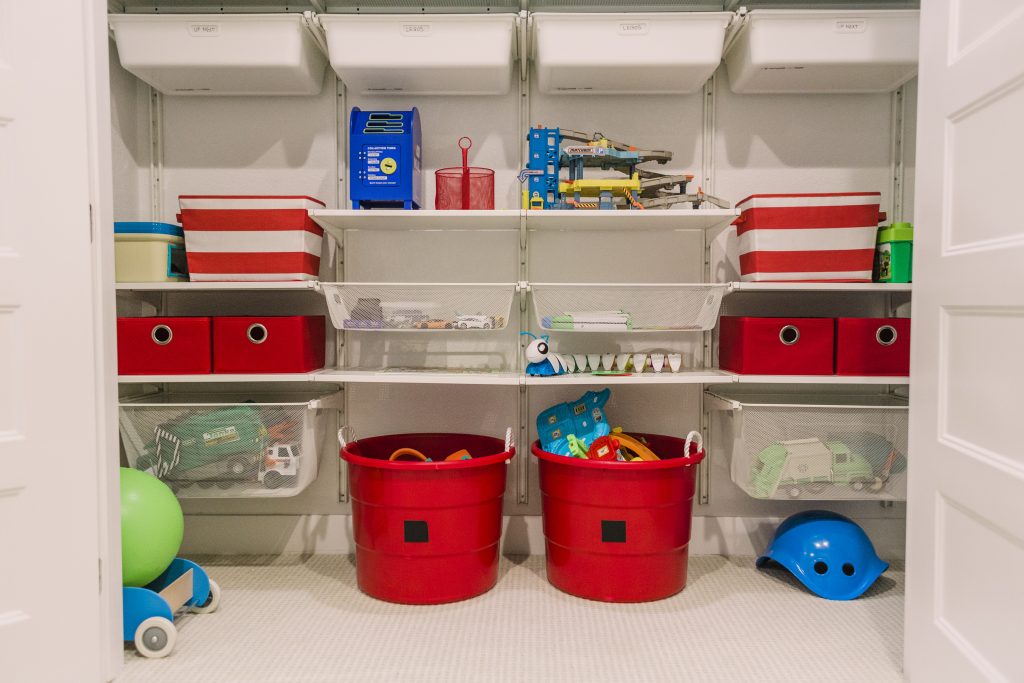 It doubles as current toy storage on the bottom half, within easy reach for Crew…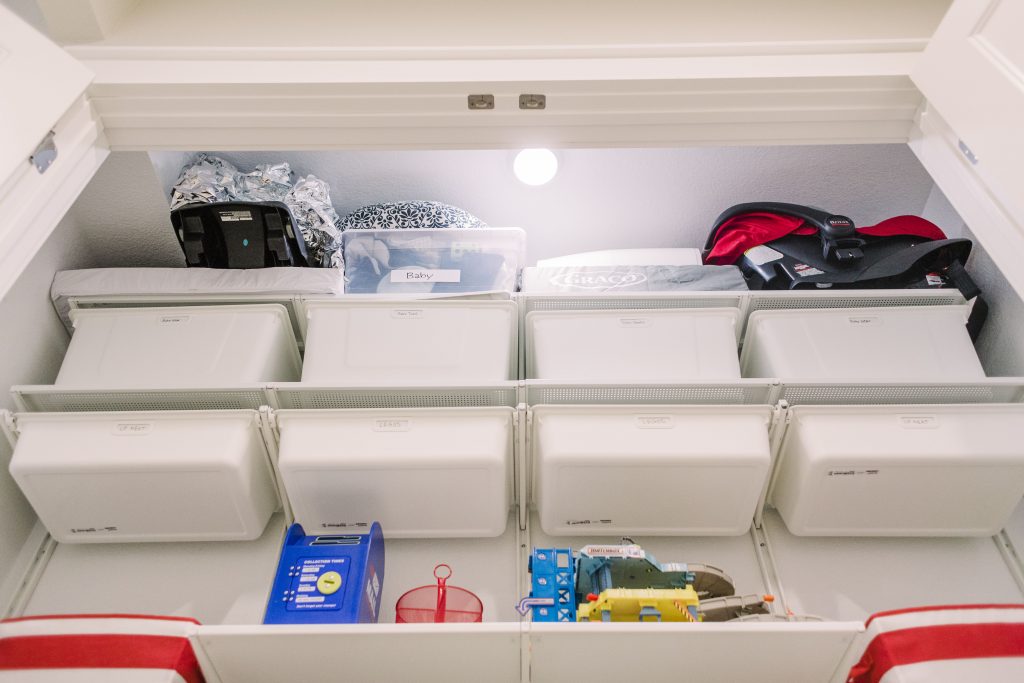 …and outgrown toy/baby gear storage up high. It's so nice to still be able to find our bins of infant/toddler toys when babies come to visit us, and until we know if there's another kiddo in our future or not, this stuff is tucked neatly away.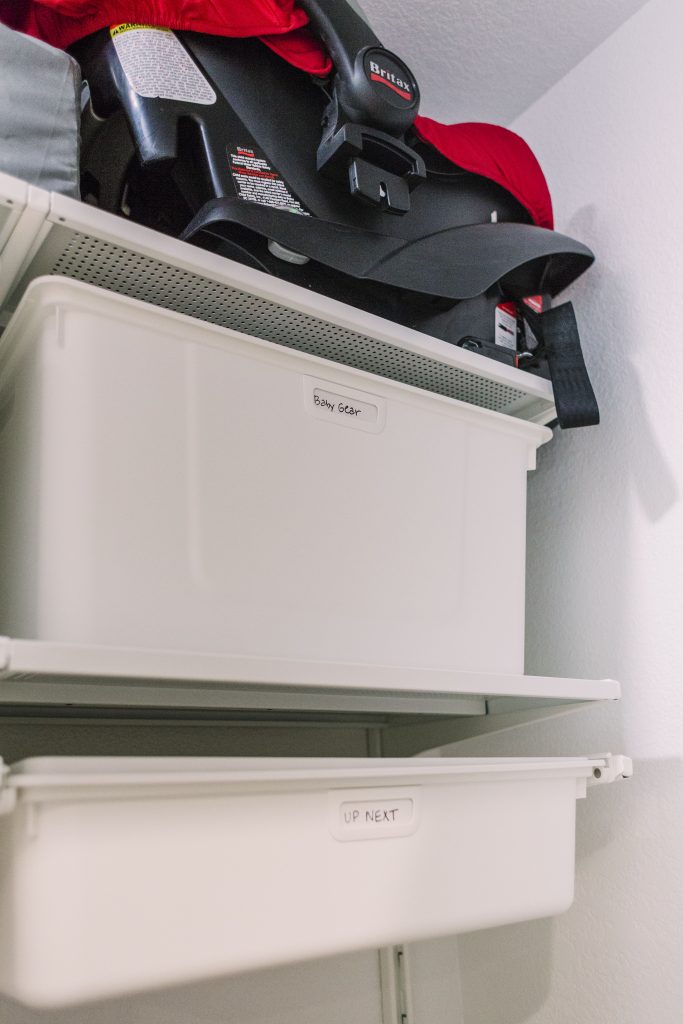 We also have a couple of bins for things he either hasn't quite grown INTO along with a couple Christmas and birthday gifts we were able to hide away in all the celebrations, for a rainy day when all the newness has worn off and he's ready to play with something different.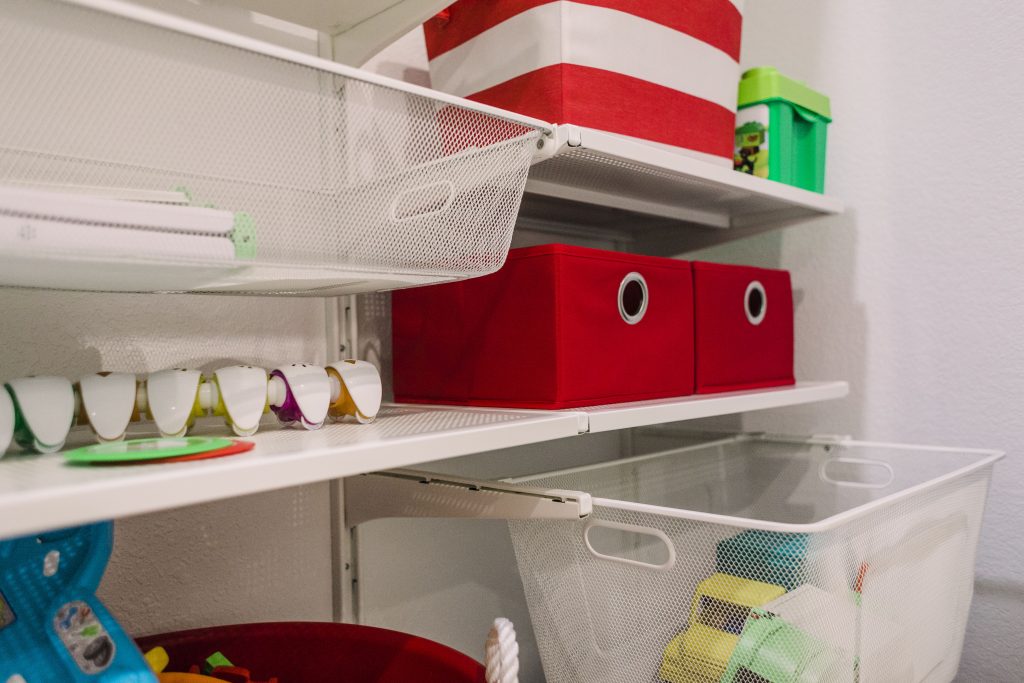 I've used some Elfa products from The Container Store, but decided for this closet to try Ikea's Algot system. Overall, we've been really happy with it. There are plenty of options and ways to configure what you're after, although Page might write a bit different review about actually mounting the support pieces on which we built this all. I HAVE found that with the lidded tubs (up high) you have to line them up JUST right to get them on and off the rails — which would be frustrating for a small child trying to access bins of sorted toys, so I'm glad we kept it easy with freestanding tubs on the floor and open mesh basket drawers (that don't come all the way off, but rather function like a normal drawer).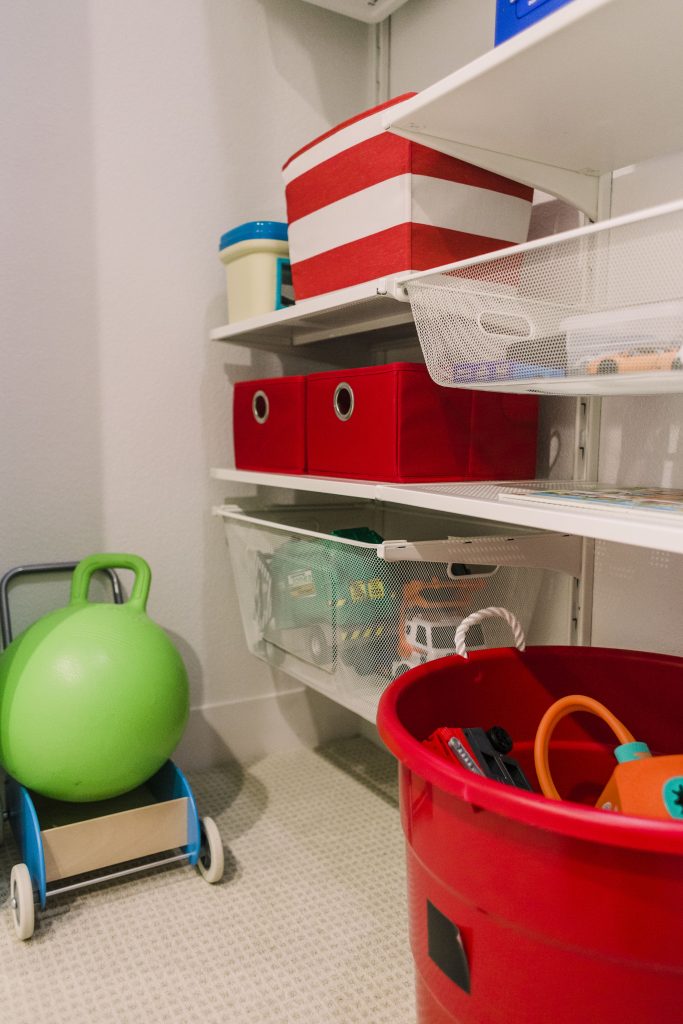 It is SO nice to have a spot for everything, and be able to shut the doors on it all!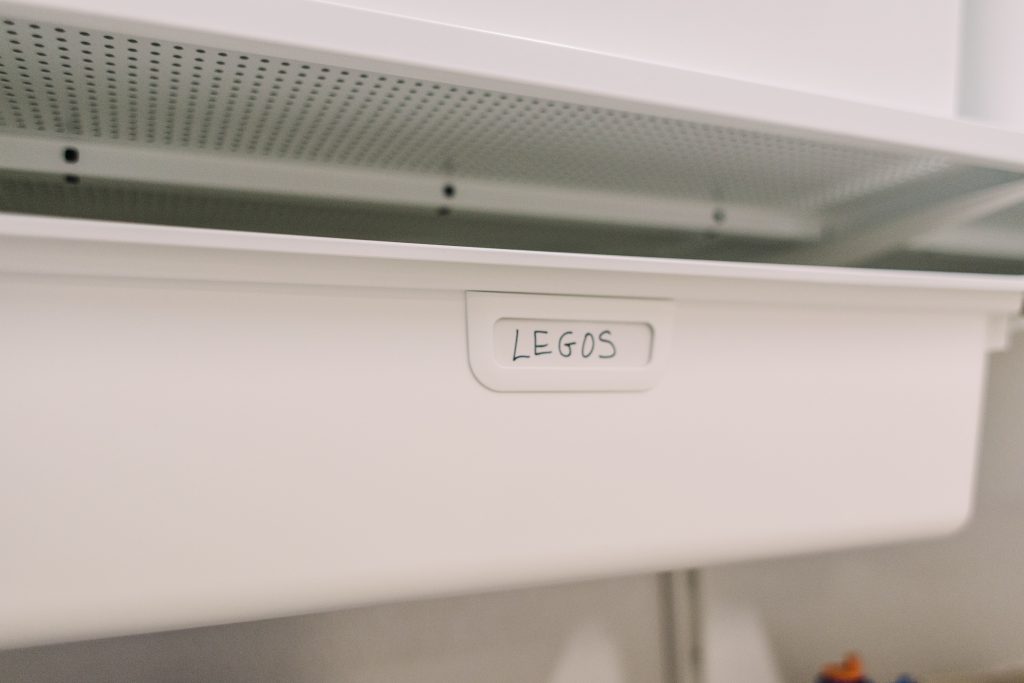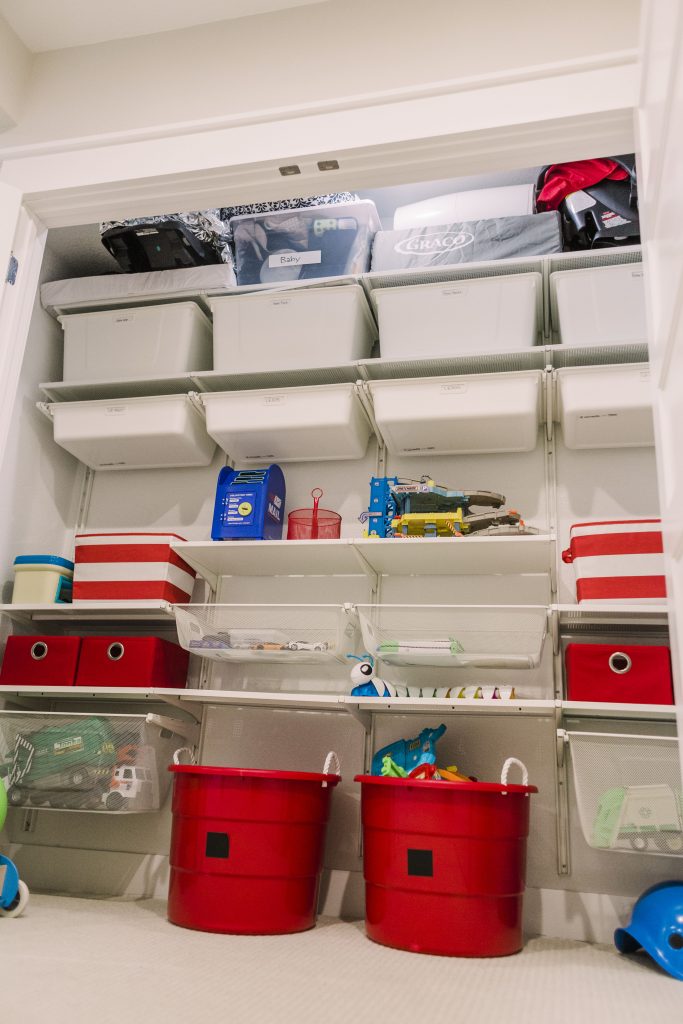 striped bins / red tubs / red grommet bins
Cheers to a new year, organization, and a new indoor spot to play on days like today when it's 2 degrees out!