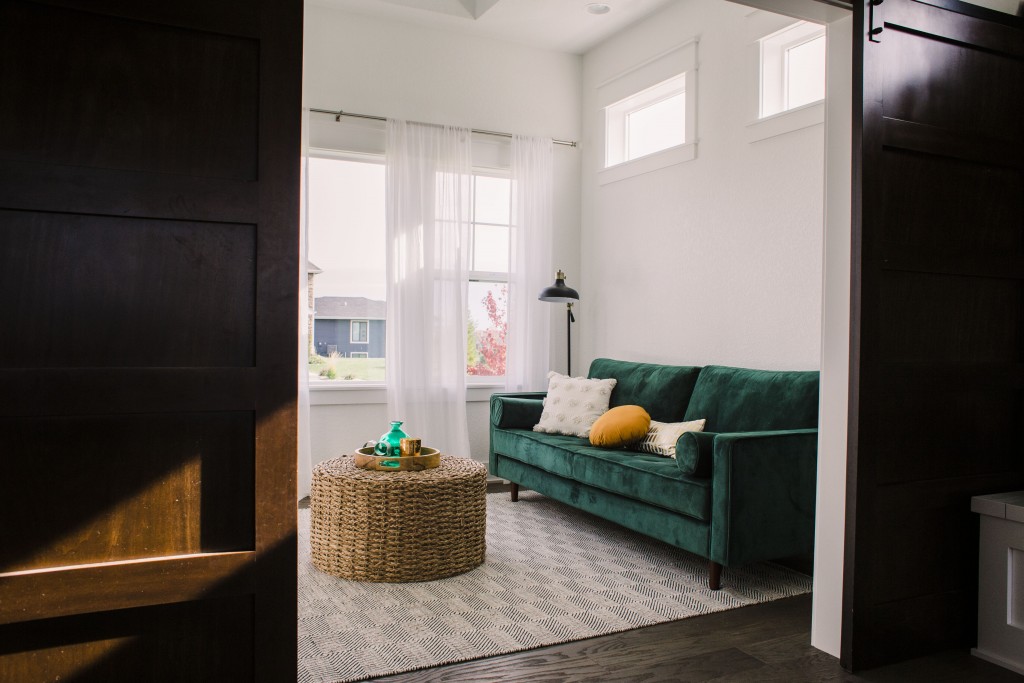 Peeking in on our flex room again…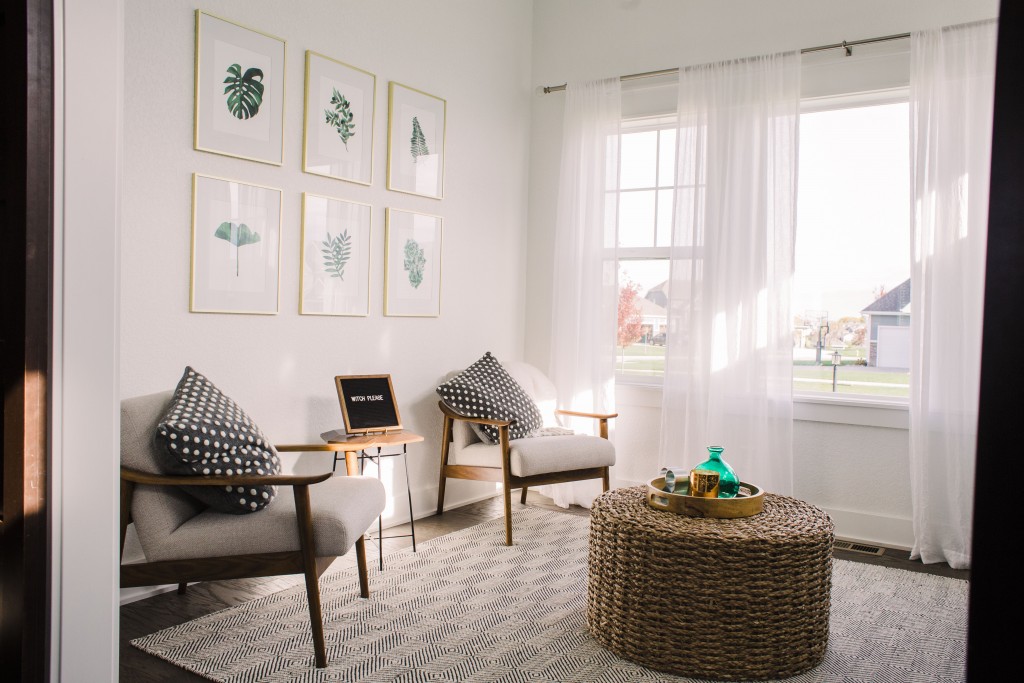 …We have some new lovelies setting up shop.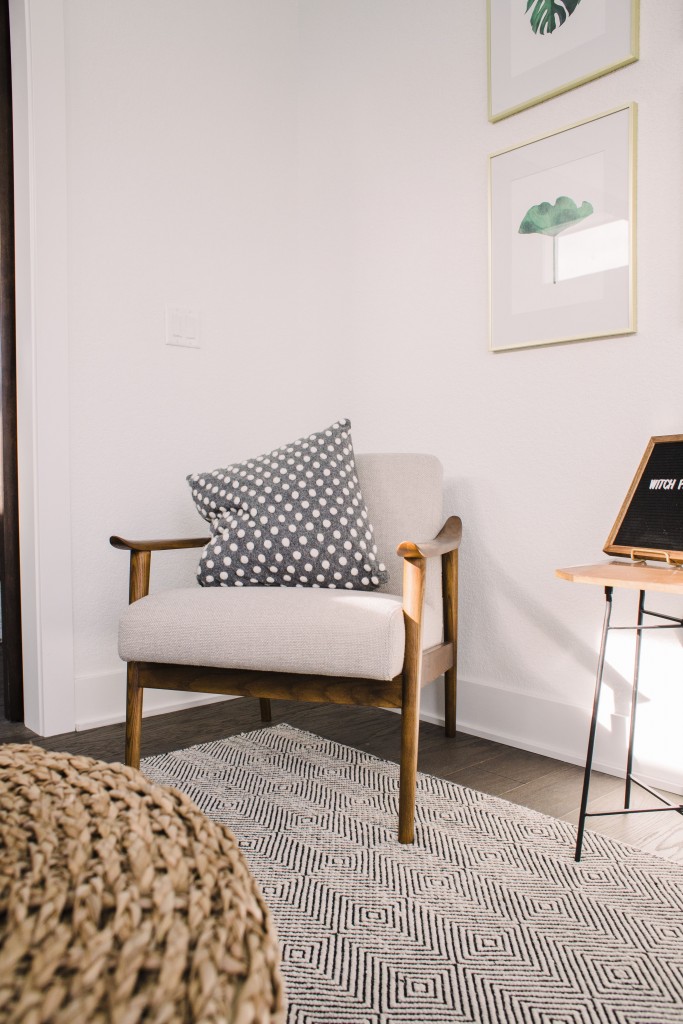 These chairs are so comfortable and the mid-century vibe was exactly what I wanted more of in this room.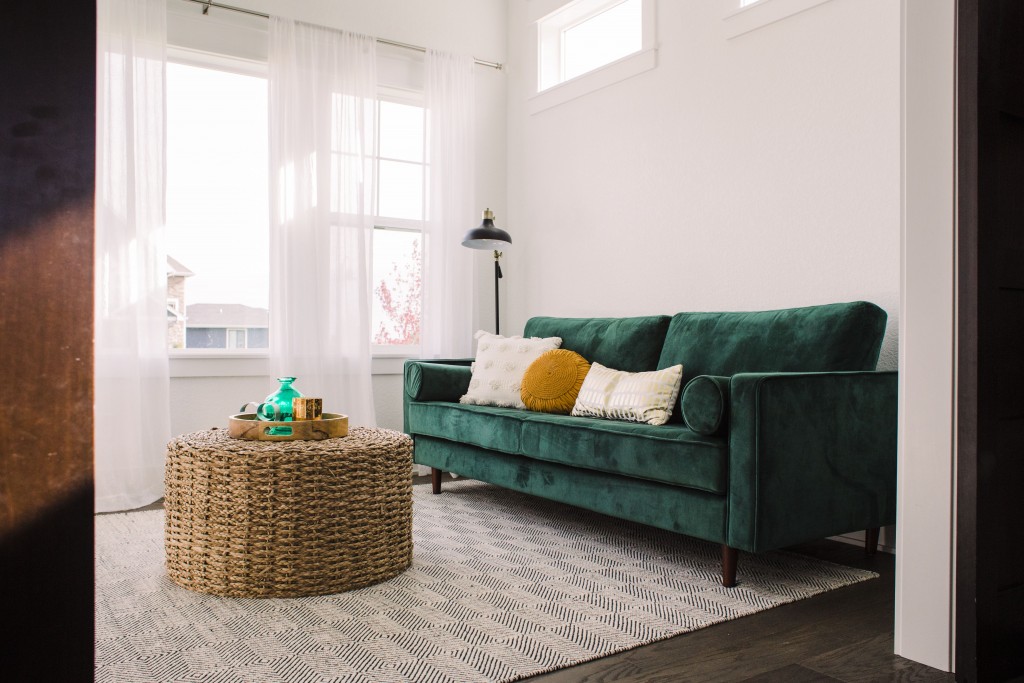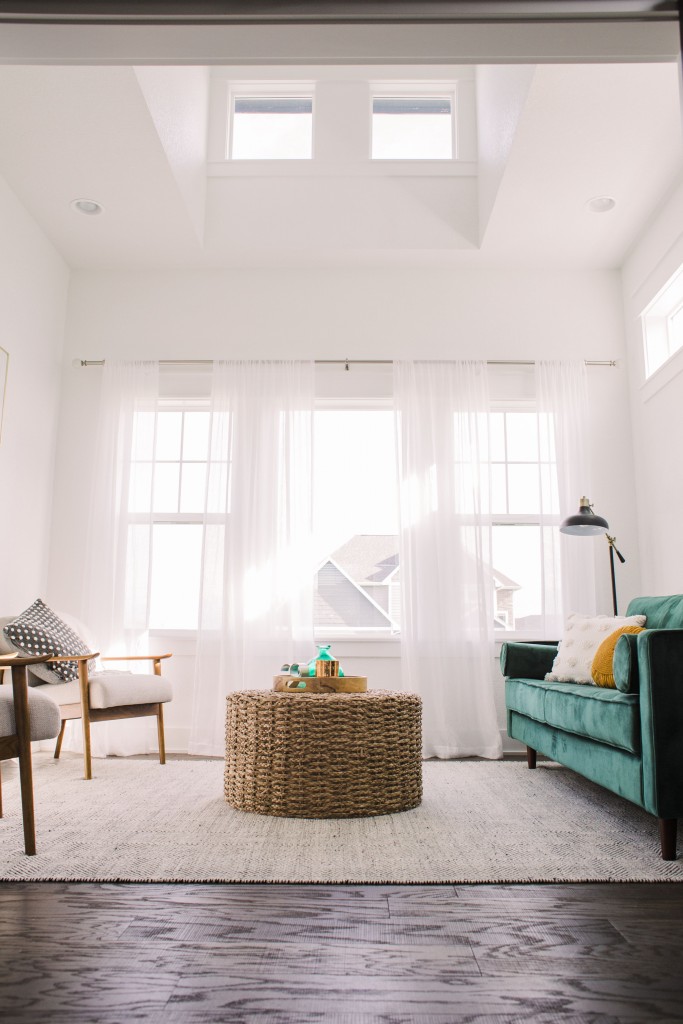 This space finally feels pulled together to me with the balancing of the sofa with two chairs, and a coffee table and floor lamp to ground it all. It's fun to swap out the accent colors in here with the season and right I'm playing around with mustard yellow and cozy gray flannels.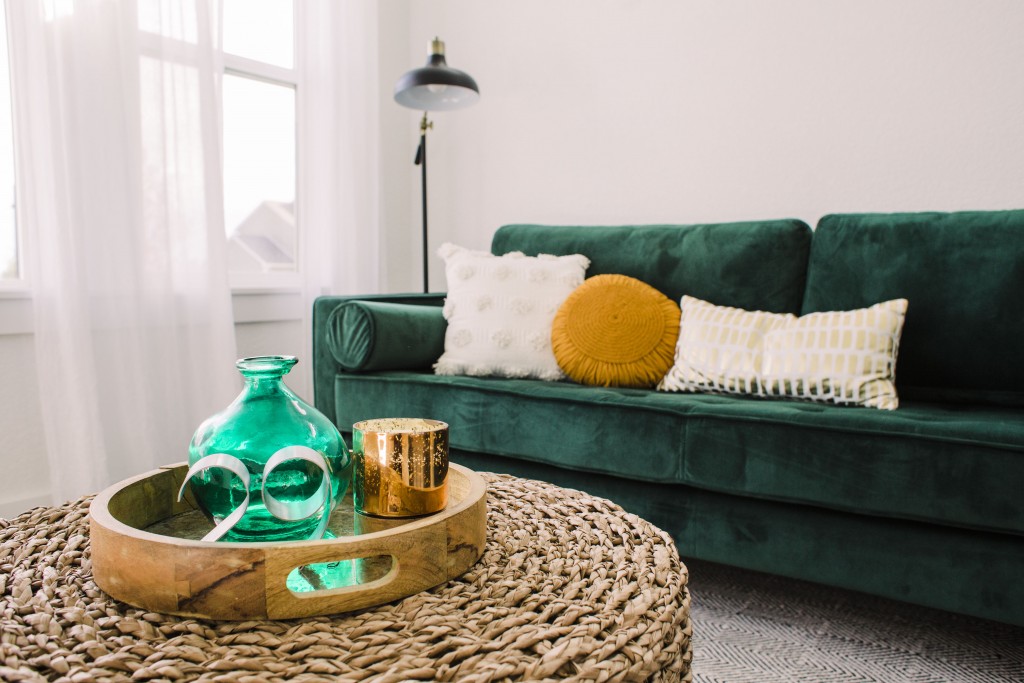 We hang out in this room a LOT –more than I anticipated.  I think it's the huge dose of sunshine and light/bright walls, the zen that comes with a toy-free/TV-free zone, and the room itself is just a cozier, more defined space than some of the more open-concept parts of our home.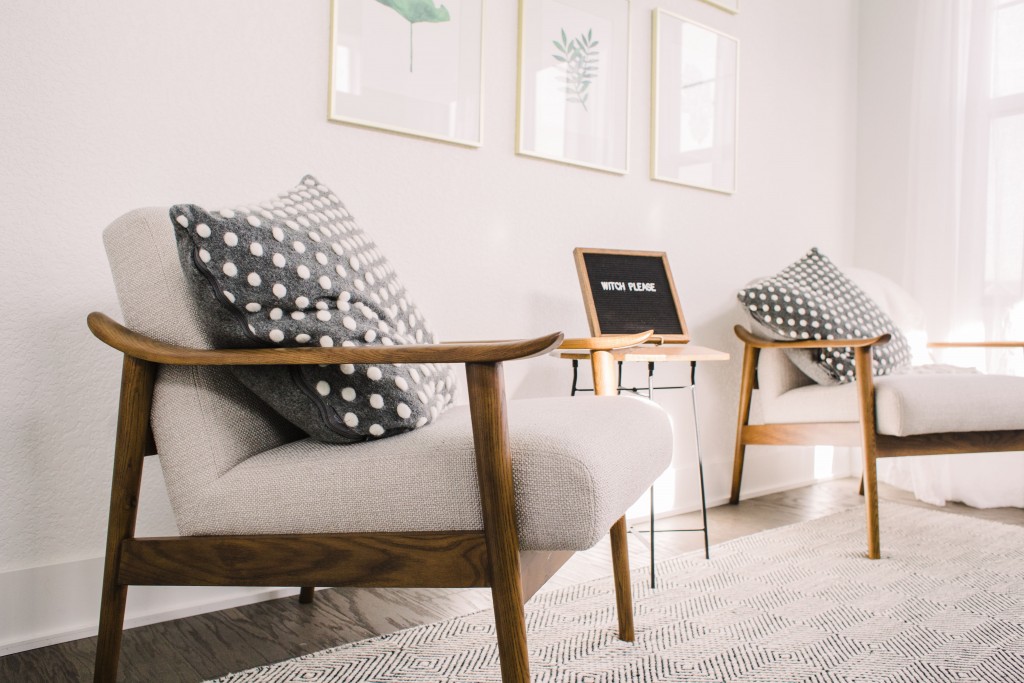 The final thing we'd like to do in here is to add some built-ins. We want to draw attention to the high ceiling and dormer window above, so we're talking through adding some chunky, open shelving beginning at chair rail height and staggering all the way to the break in the ceiling. Inspo picture from Yellow Brick Home below!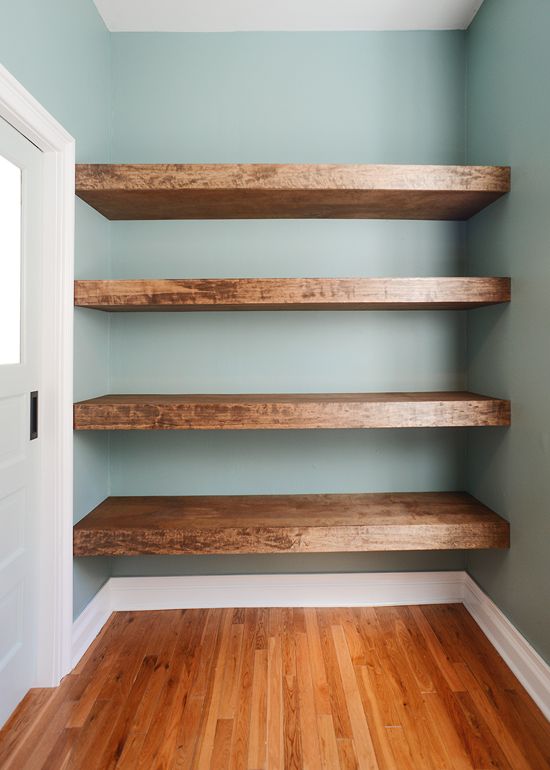 …and here's my quick and dirty sketch of where I'd place them.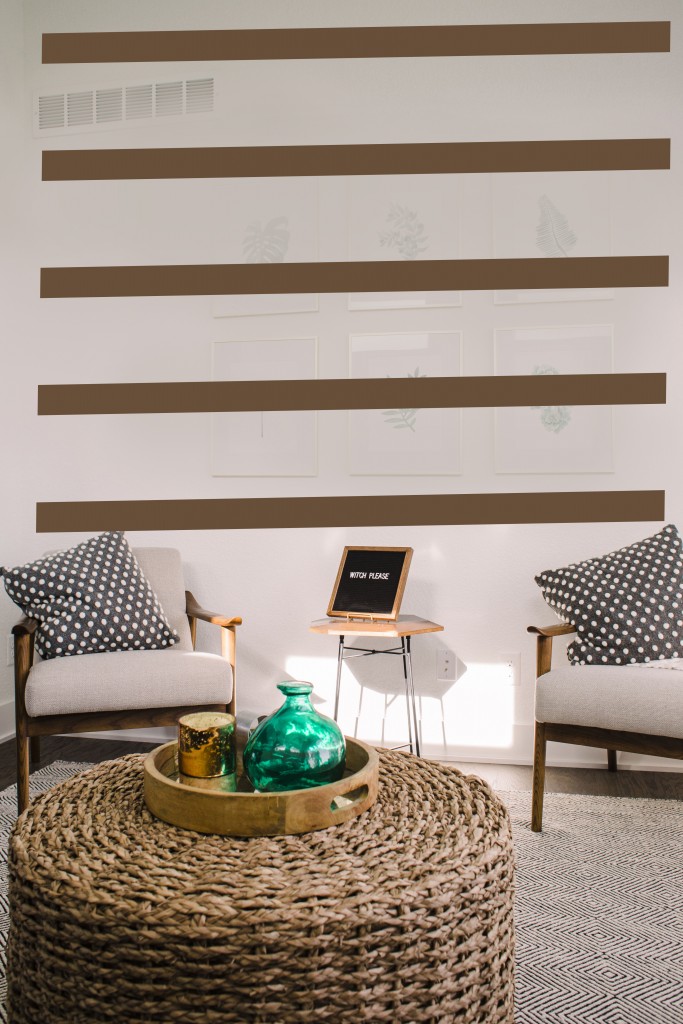 Shelves are one item on a very long list of projects right now (and Page is currently busy OUTSIDE our home building a project I can't wait to share — soon!). I'm hopeful that this one might get ticked off the list while we're inside and restless this winter. But until then, I'm enjoying this room that feels blissfully "finished"!