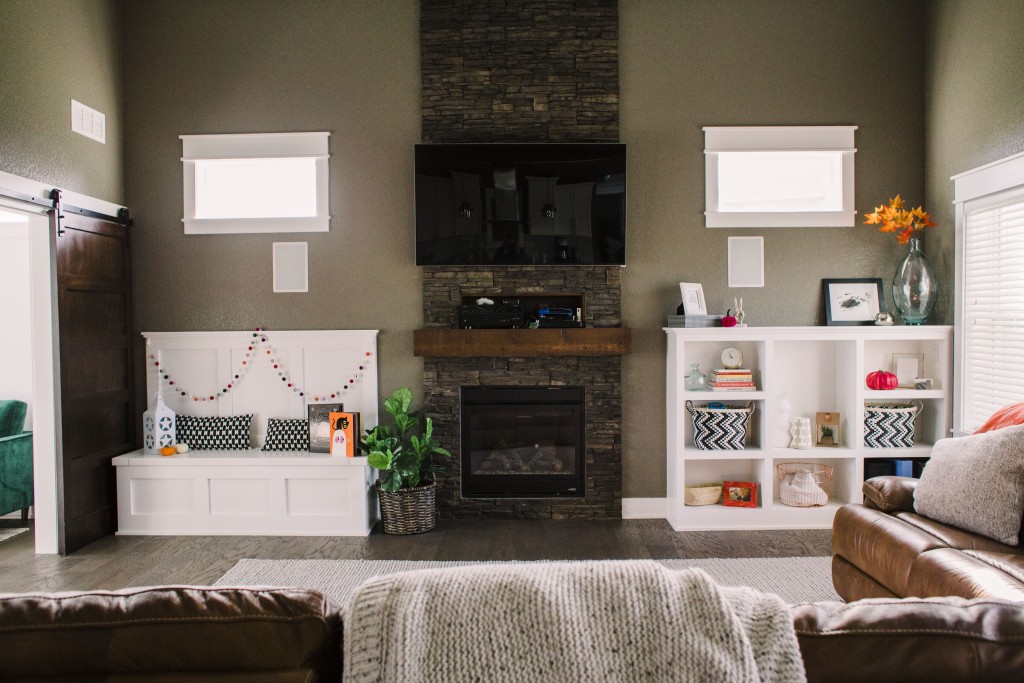 Fall has officially hit our home, and we've added a few Halloween items for the month of October.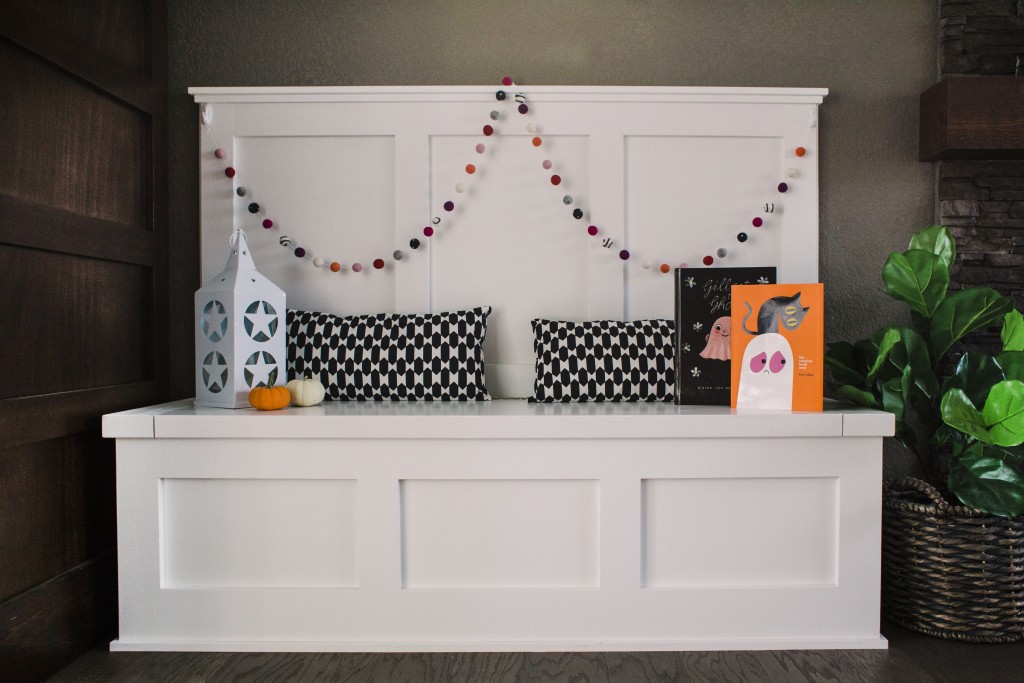 I love to decorate with books — stacked, on display, covers framed — so naturally a couple of our seasonal faves are within reach at all times! (If you haven't picked up Gilbert the Ghost or The Scariest Book Ever, you have to! Crew is obsessed with both.)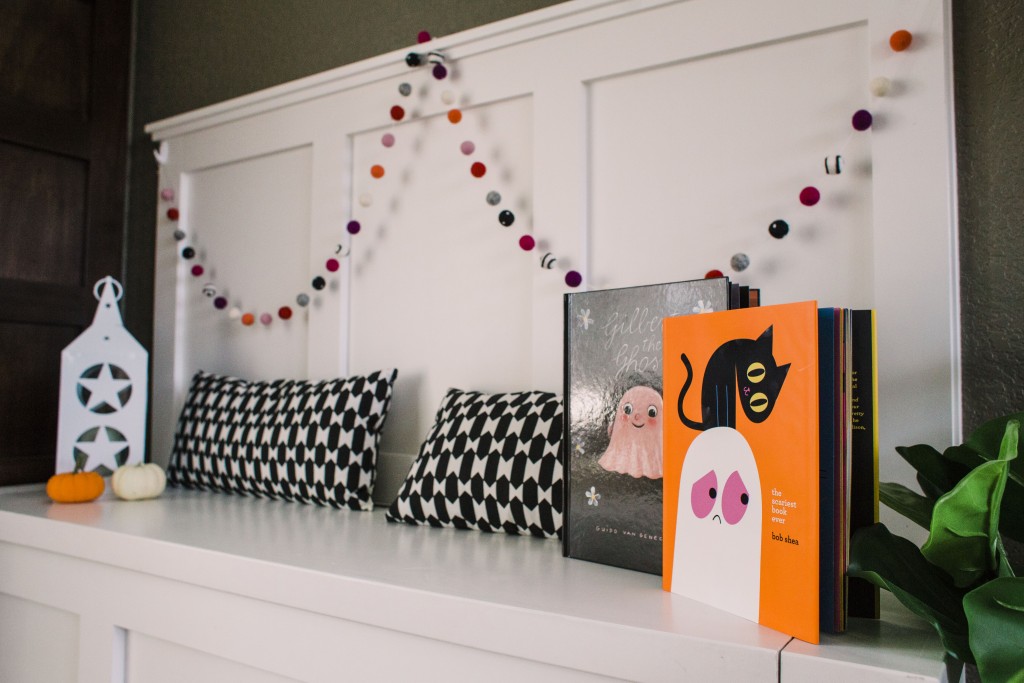 I'm not a huge fan of classic Halloween orange, so I kept it to a minimum and went for more corals and pinks and coppers. I made the felt ball garland after ordering a range of colors in berries and corals and black/white/greys.
The truly Halloween stuff gets set up right inside the door to greet our trick-or-treaters!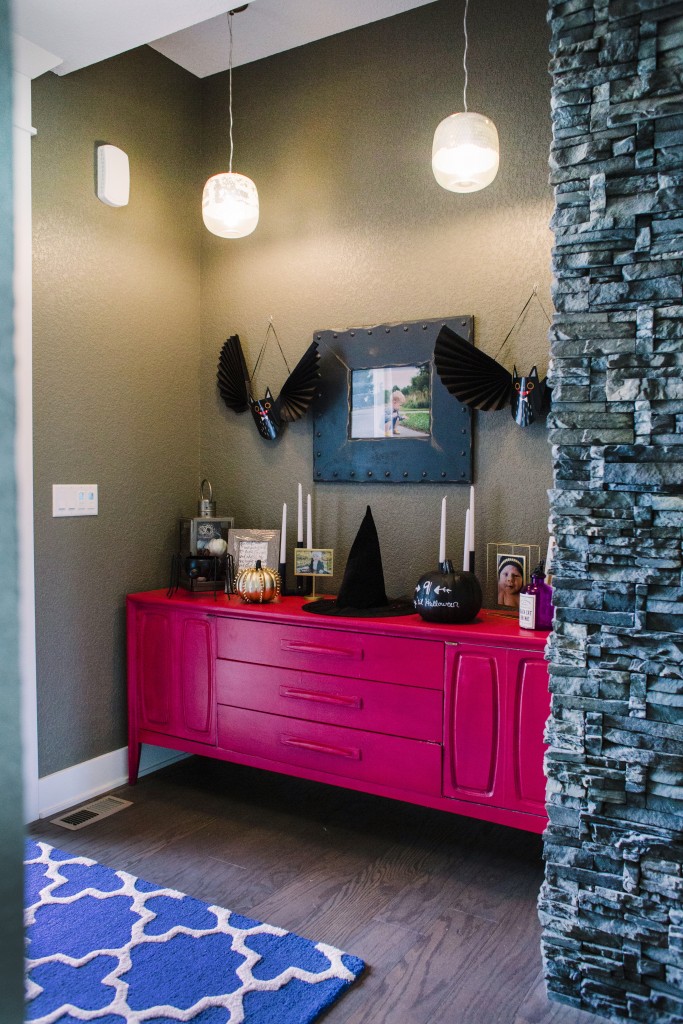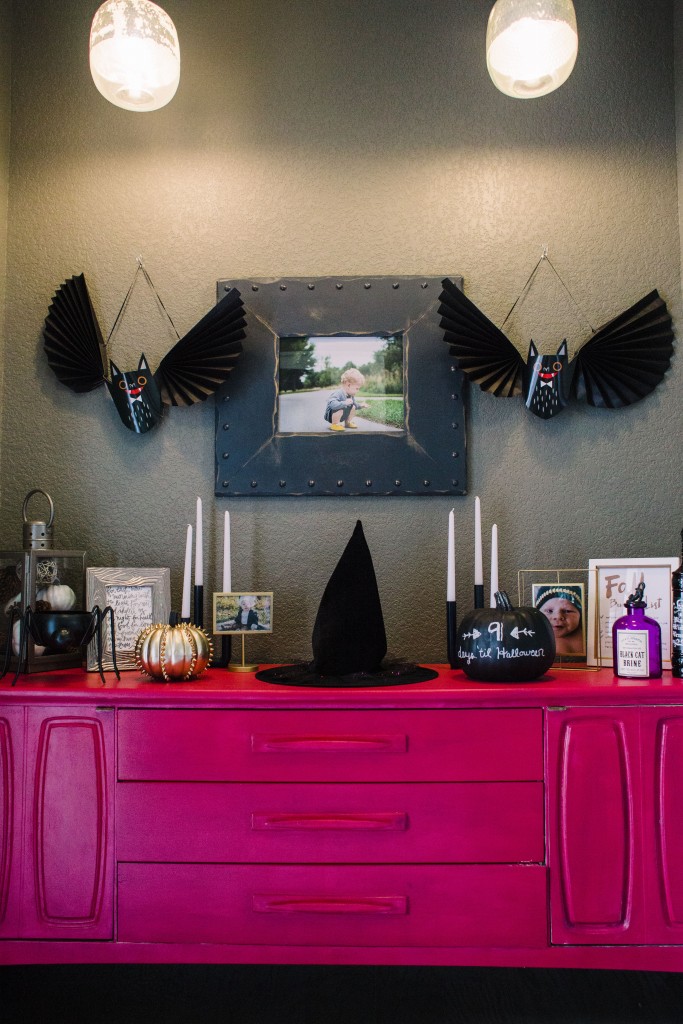 I didn't buy much new this year, but these three skeletons (hello! the glasses!) jumped in my cart and I couldn't resist.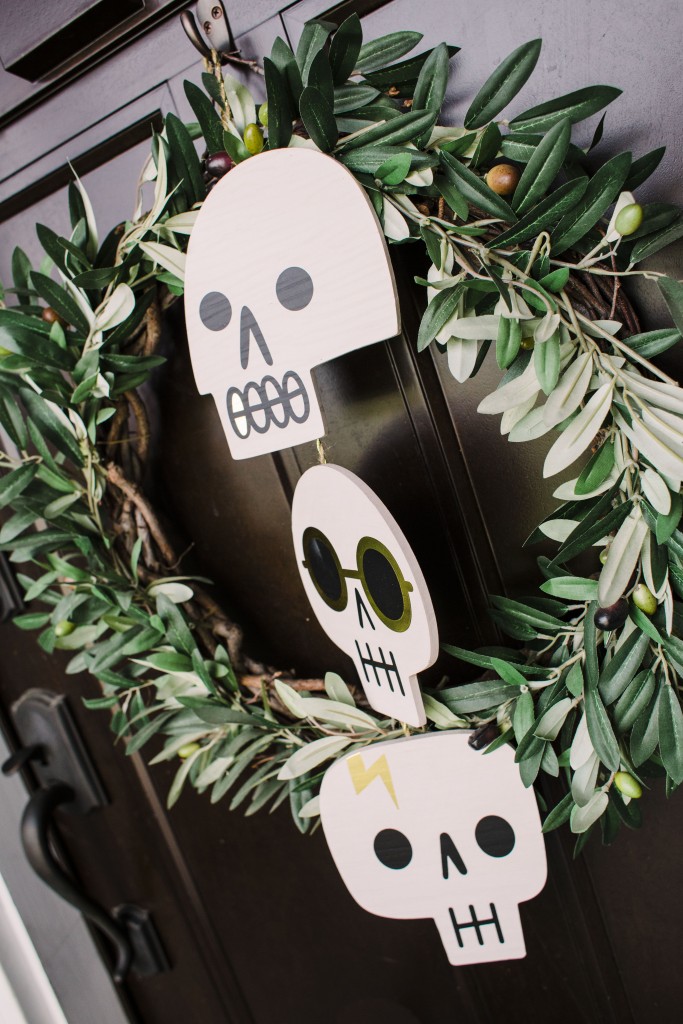 After a trip to the patch a few days ago, we are stocked up and ready to carve later this week! Hope you are enjoying a festive fall! <3
*Post may contain affiliate links.