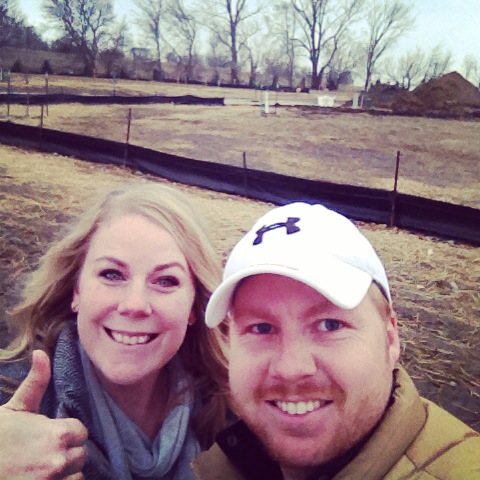 We've decided to build!
You can ask our realtor — we've come a LONG way from where we began this second home search. We started out headed for Kansas and ended up in California. Or for Spain and went to Switzerland. Whatever the phrase is.
We first walked through an existing home back in February "just to see" if we even thought it was the right time to move. We were on the fence, and many more things seem to factor into the decision this time around, but when we saw that first house, we actually loved it more than we expected to and it whet our appetites to relocate. But then it was pulled off the market… we took it as a sign to keep looking around.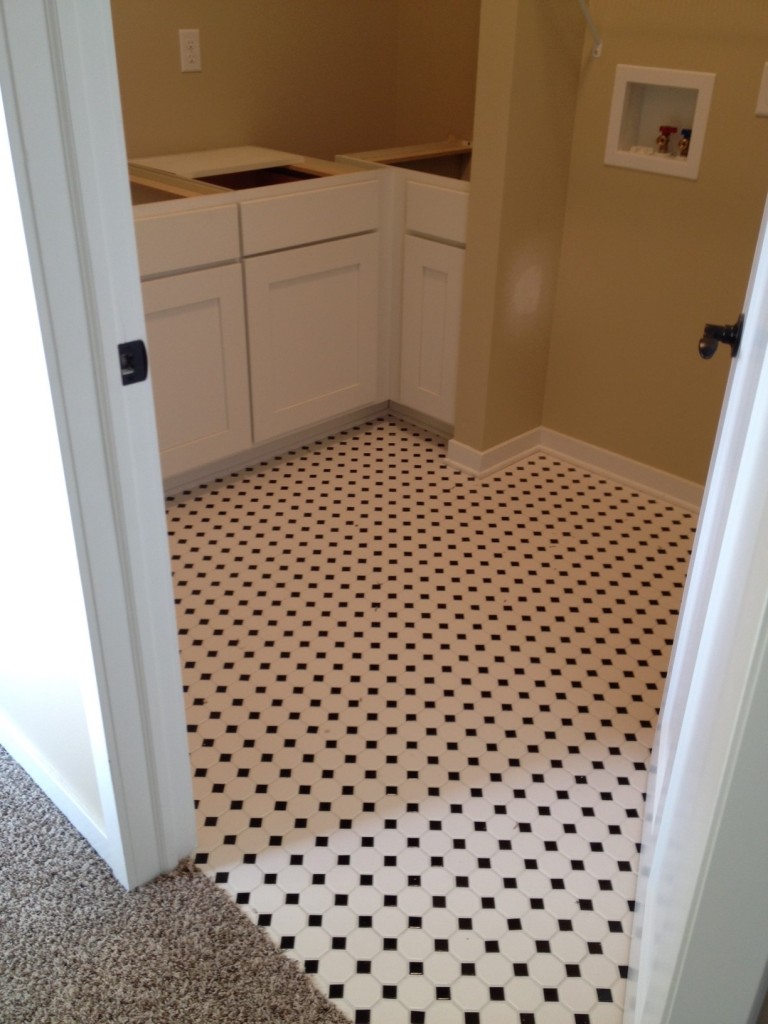 We started out asking specifically to NOT see new construction, but quickly saw just how little was for sale, even after we seriously widened our price range at both ends and expanded into other areas around Des Moines (we even took a drive out to Adel, which for us, was a stretch). We saw the same handful of listings in our favorite areas, that met our criteria, again and again, but none of them felt even remotely right. Our conversations evolved, perspectives changed, and you guessed it, we started looking at builders.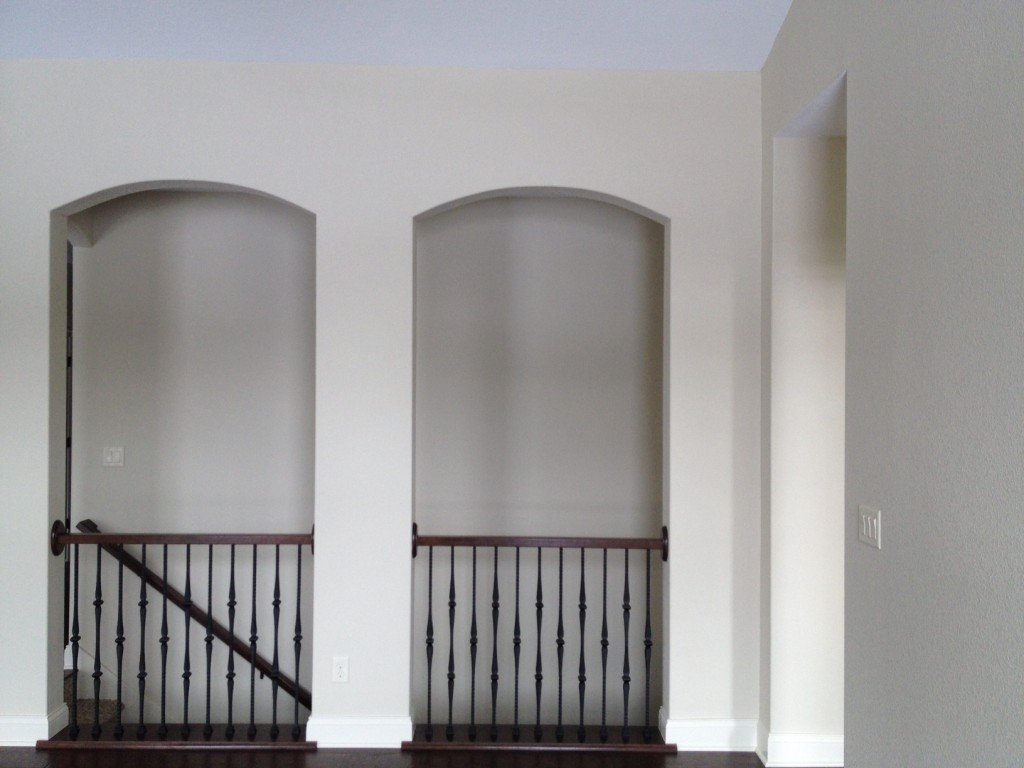 Don't get me wrong, we saw some beautiful homes and met with talented builders. But I felt "meh" about all of it. We were in love with the idea of a 1.5 story plan, but no one was currently building one or had ever done one before to reference, so we rather quickly pushed it out of our minds and focused on something in general more open and sprawling with higher ceilings – which led us to ranch plans. Give or take a few details we loved, we saw the same three floor plans, over and over and OVER again, from a variety of builders. (I think we met with at least a half dozen in person and toured many more). You can only do so much with a ranch floor plan, and we saw it all…and loved…none of it. We actually came close to signing on the dotted line with a builder who was the best of what we saw, but thankfully in a bit of Divine Intervention, the plan fell through.
On the same night we were supposed to do a final meet with this builder to start talking plans and put together a purchase agreement, they cancelled the meeting to be out of town. Micole, our realtor, saw an opportunity to show us something she hadn't given up looking for, for us, and had JUST found. I honestly was OVER meeting with builders at this point and was ready to pass (Page had to convince me to go!)…but then she mentioned the home she wanted us to tour was what now seemed to be an urban myth…a 1.5 story!
We oohed. We ahhed. We pretty much drooled. THIS was the builder, the right vibe, and more or less, the plan we had been looking for, and it could all happen in a price range we were comfortable with. (I don't even have pics to share, I was too busy loving it!) We'll change and move around several things, but more or less, the IDEA is totally spot-on. Open/high ceilings in the main area, master on the main level, bedrooms/office space for PageSmith Design upstairs, and a basement level in which we can eventually add an extra bedroom/bath, great room, workout space, and (halleluiah!) unfinished storage space. And it turns out we weren't crazy…they shared with us that night that only ELEVEN 1.5 story homes were built in all of Des Moines in 2013. No wonder we weren't finding any!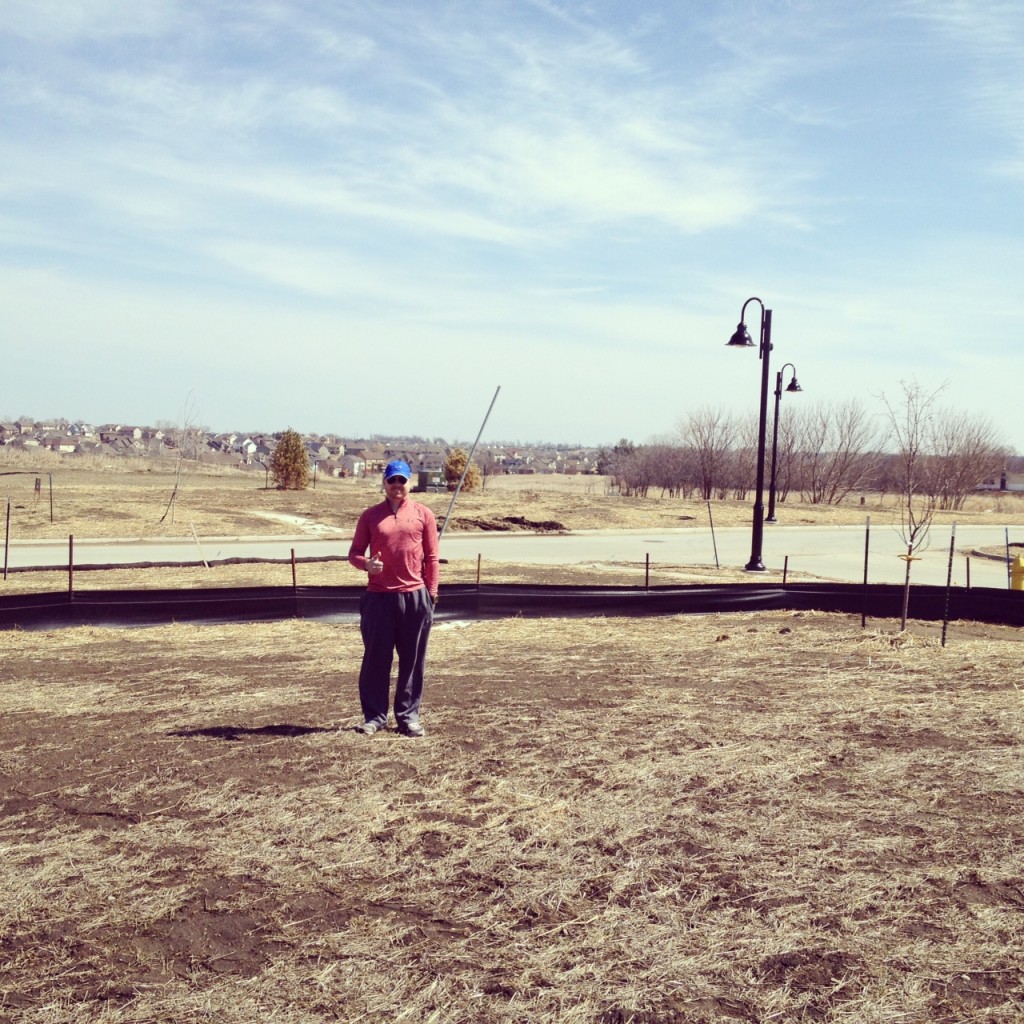 I know this post is heavy on words and light on pictures of anything but us giving a bunch of thumbs up on an empty lot, but more are coming, I promise!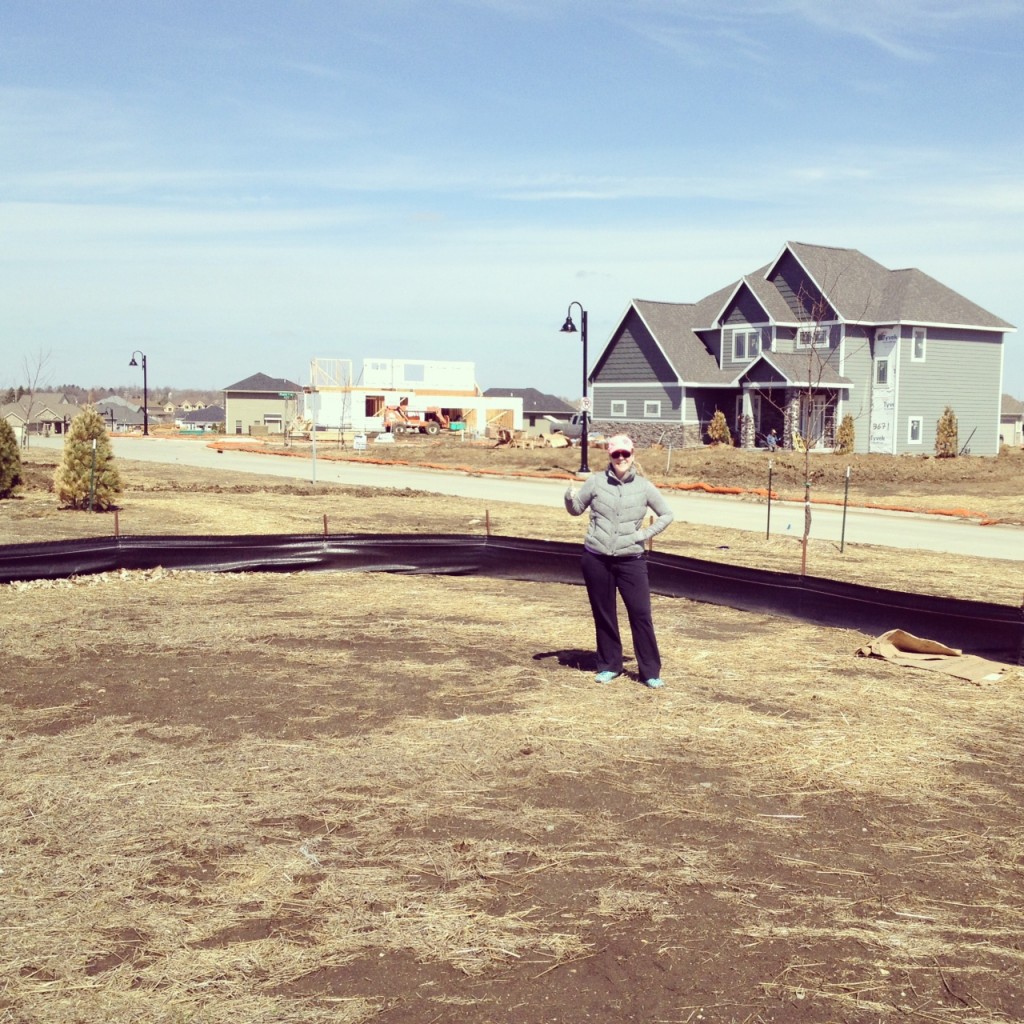 And yes, we're 99.9% sure this is the spot where the house will eventually stand. In fact that's me standing more or less in a front "flex room" that will be able to go back and forth from a living area/office to small studio space for ClickSmith!
At this moment, we're balancing the search for some temporary (and immediate!) housing, with keeping things rolling on casa 2.0. Back soon with updates on all of it.