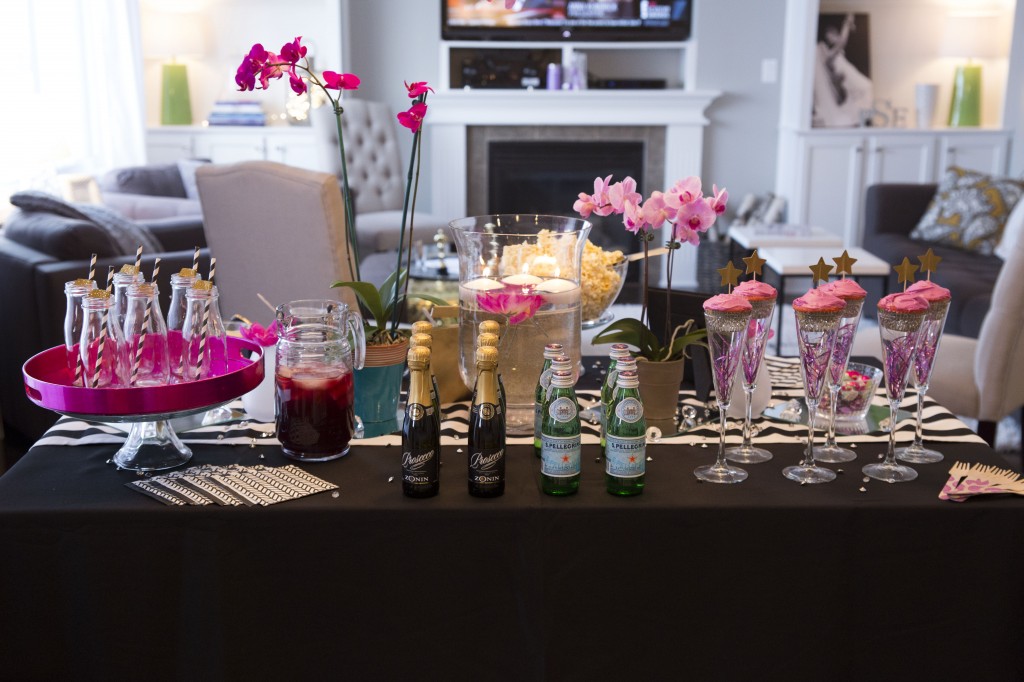 Another Oscar Party is in the books! It is so fun to host this little get-together, each year with a different group of girls (someday, I'm hoping to get all different friends who don't know each other together for this, but until space allows…it's on a bit of a rotation!)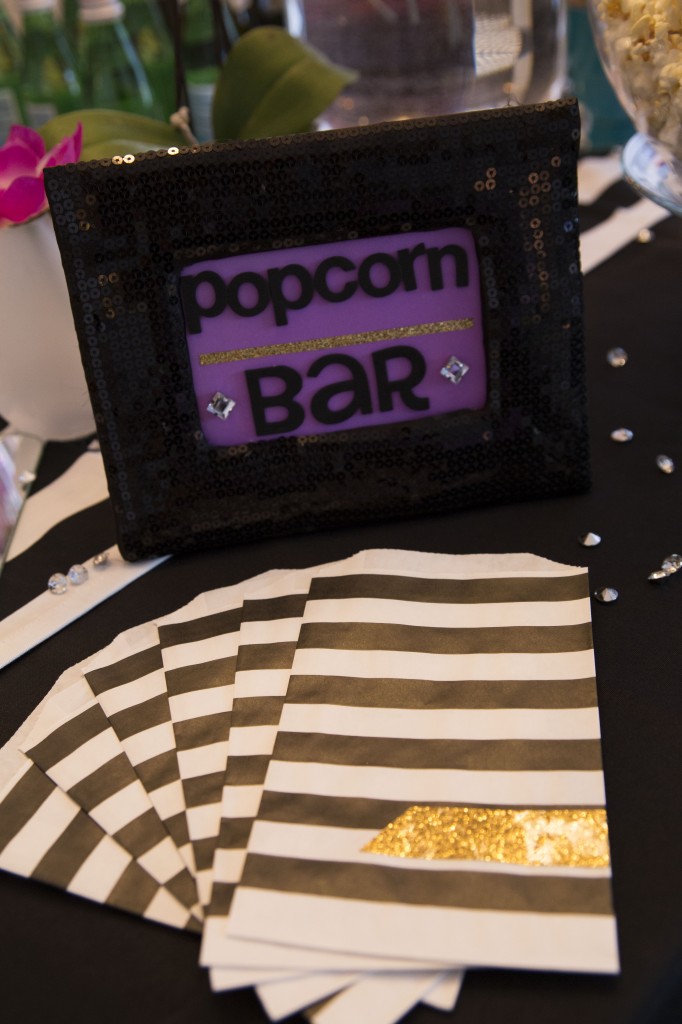 This year's scheme was Pantone's color of the year, Radiant Orchid, with some black and white striped details, and (of course!) dashes of "Oscar gold".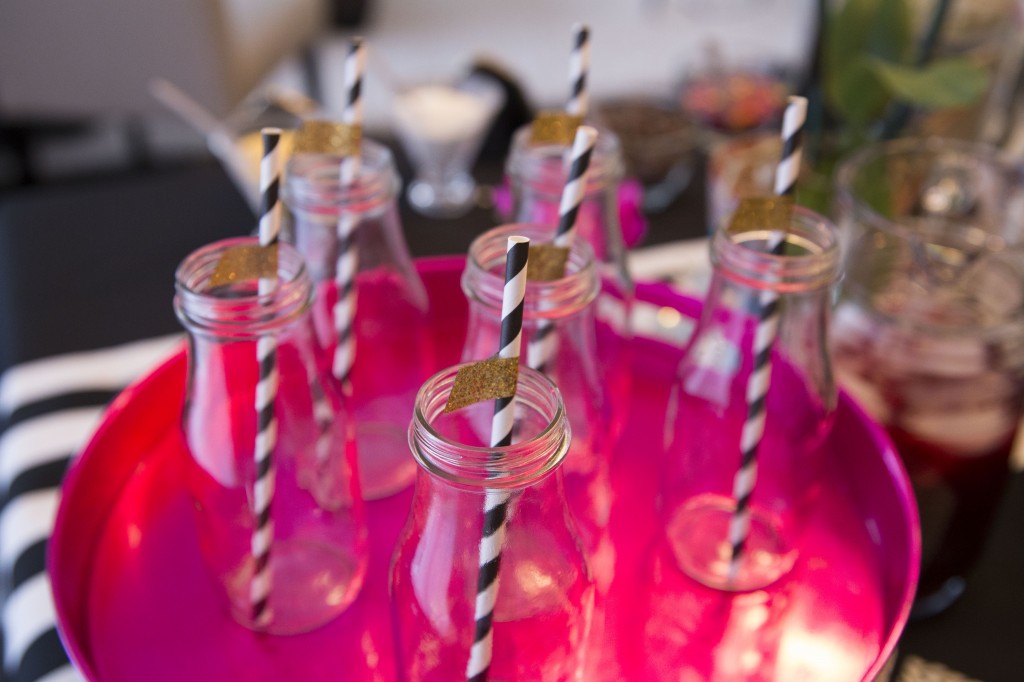 The theme for the evening was "Sweats encouraged, fabulousness required." 🙂 It was a relaxing evening spent curled up in yoga pants and blankets, sipping and munching, and chatting away about who wore what (my favorite of the evening was Lupita's blue Prada!) and which movie should win (I think Wolf of Wall Street was robbed).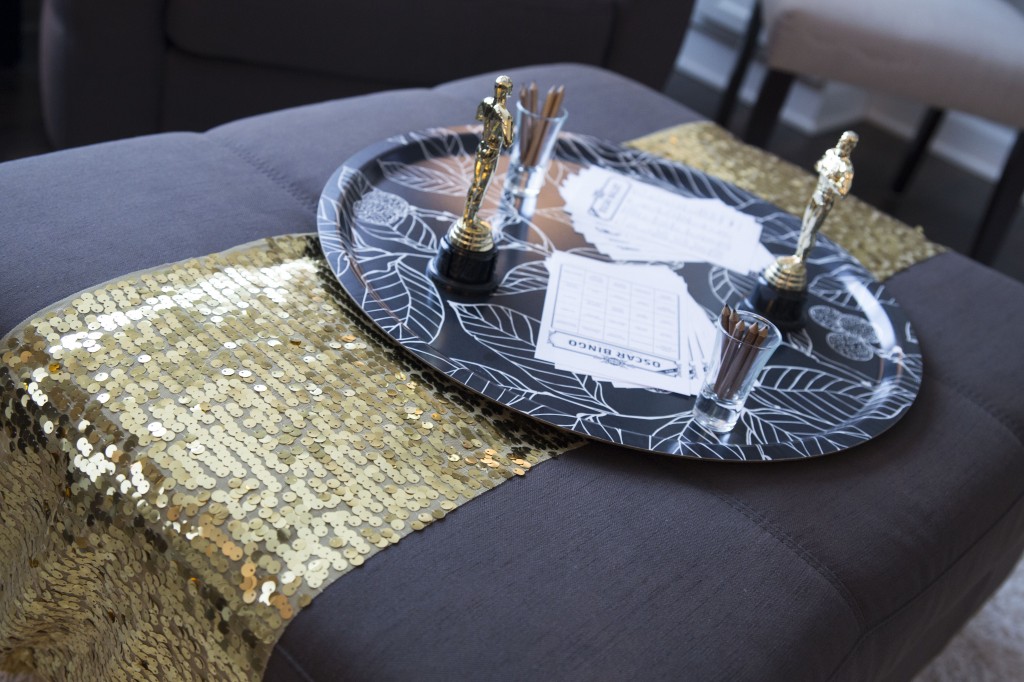 Ballots were filled out, and bingo was taken pretty seriously (!)…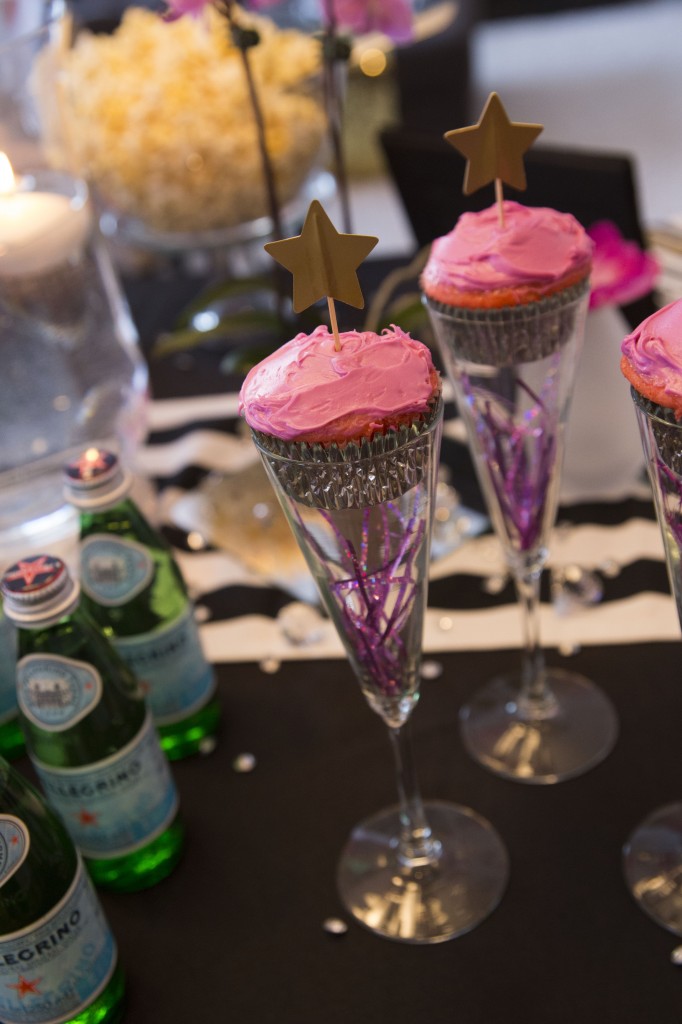 And cupcakes, cocktails, and snacks were on hand. (They didn't make the photo cut, but tortellini skewers with various dipping sauces will be one of my new go-to food items – so easy and yummy even after they've cooled.)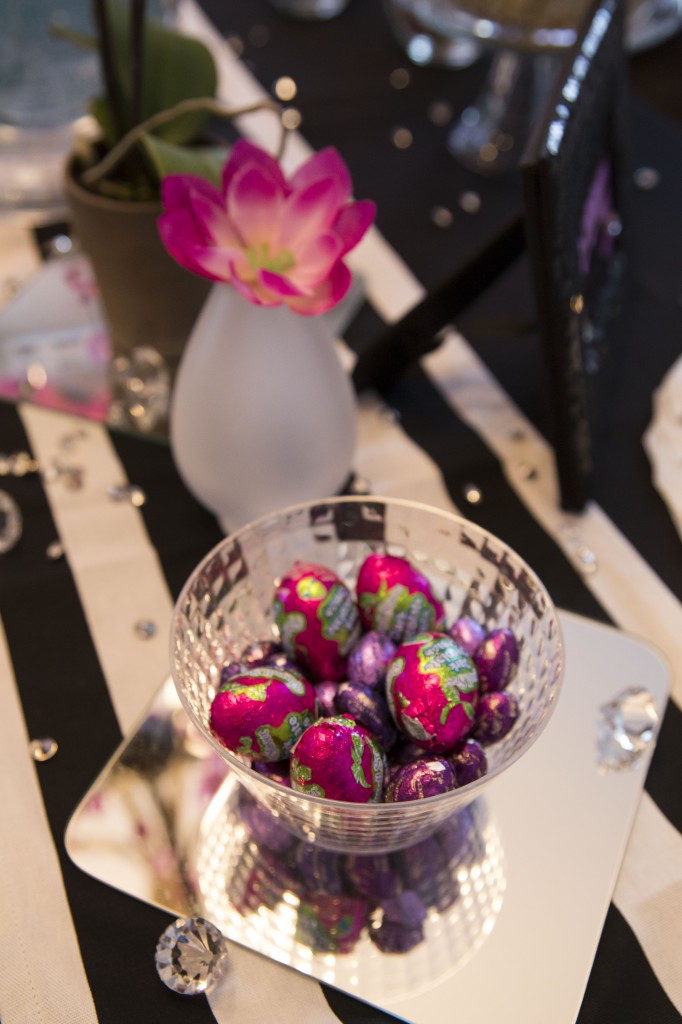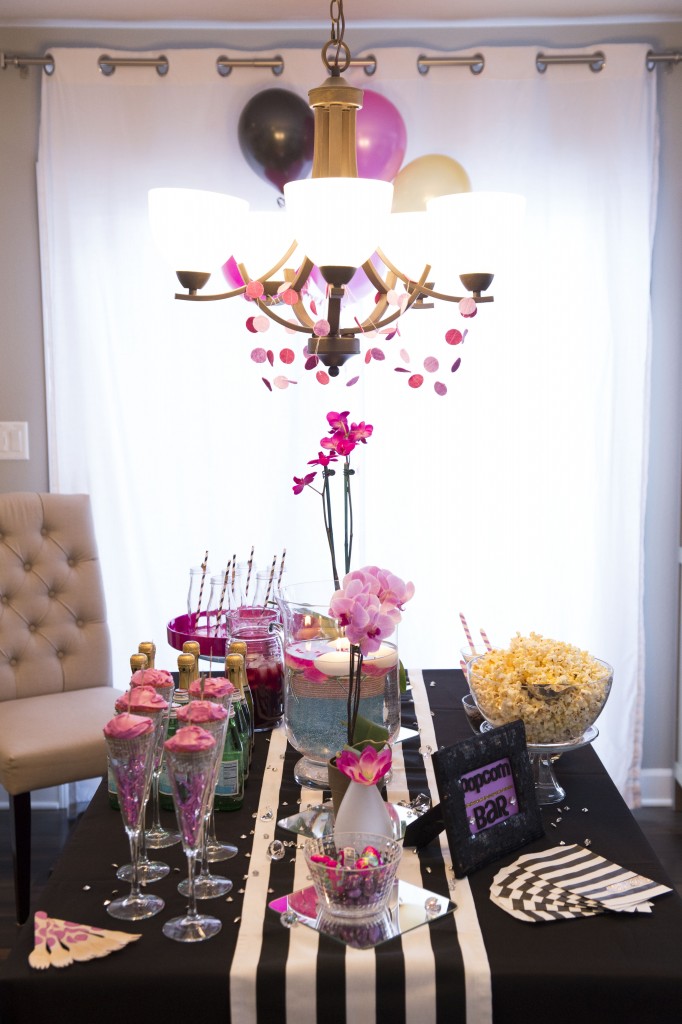 And as always, the paparazzi lurked nearby along the red carpet…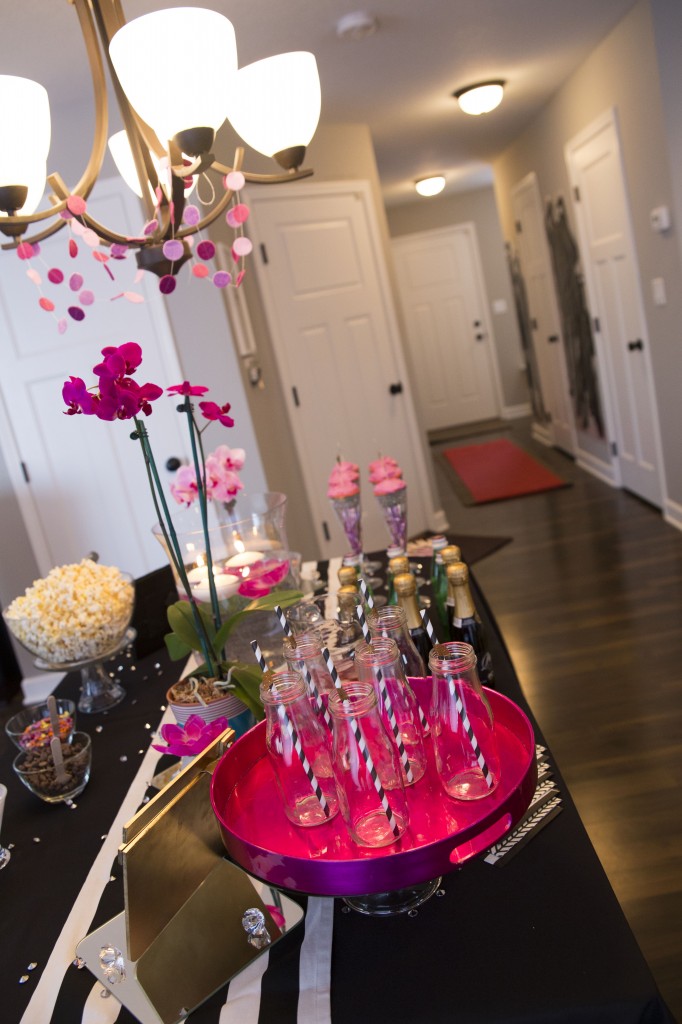 Cheers to a fabulous awards season!
Looking for more Oscar inspiration? You can find previous parties via the links for 2013, 2012, and 2011!