The sign is in the yard. The flyers are printed. The lockbox is on the door. We won't hit the MLS until later this week, but between Zillow and Facebook, we've already had a couple of calls…in other words, our house is officially on the market!
Even without kids or pets around, putting our house on the market this week has created an increased level of maintenance, so that we can be gone at a moment's notice, leaving a spotless home behind for potential buyers to view.
So yes, we make the bed now. And we're doing our best to keep the house picked up, all dishes go straight out of sight into the dishwasher, and we empty wastebaskets on a much more regular basis. I've also made an effort to tidy up the insides of things that might be looked at, like kitchen cabinets, the pantry, the fridge, and the linen closet.
But I've also put a couple other little things into play that have made leaving the house presentable, at a moment's notice, a little bit easier. The following are my "Top 5 Tips"!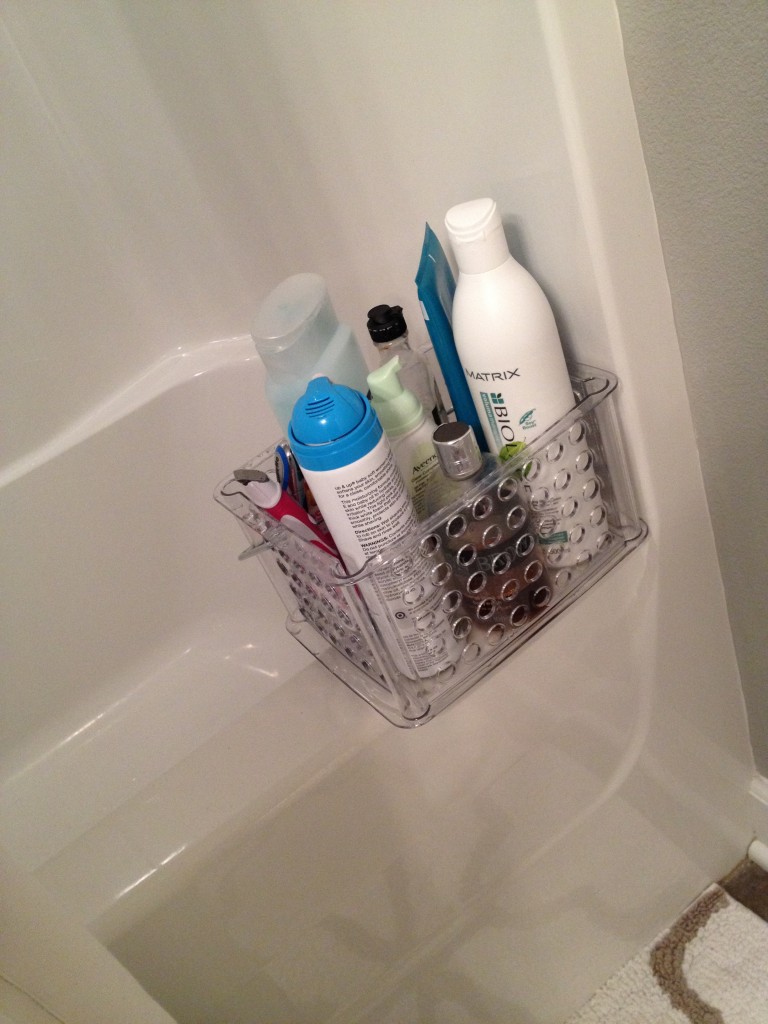 1. A basket for shower stuff
Scrubbing down the shower goes so much faster when all of the residue-producing products are corralled in a shower basket. Then, prior to a showing, it's one quick motion to stash the basket under the sink cabinet, out of sight. The shower is less cluttered and free of personal items, making it easier for potential buyers to view it as being their own.
2. Paper plates
I know. The go green gods will strike me down. But meals at home mean dirty dishes, and when the dishwasher is already loaded down and not ready to emptied, I sometimes switch to paper plates for a quick sandwich, so as to not be left with a sink of dirty dishes at the exact moment a realtor calls.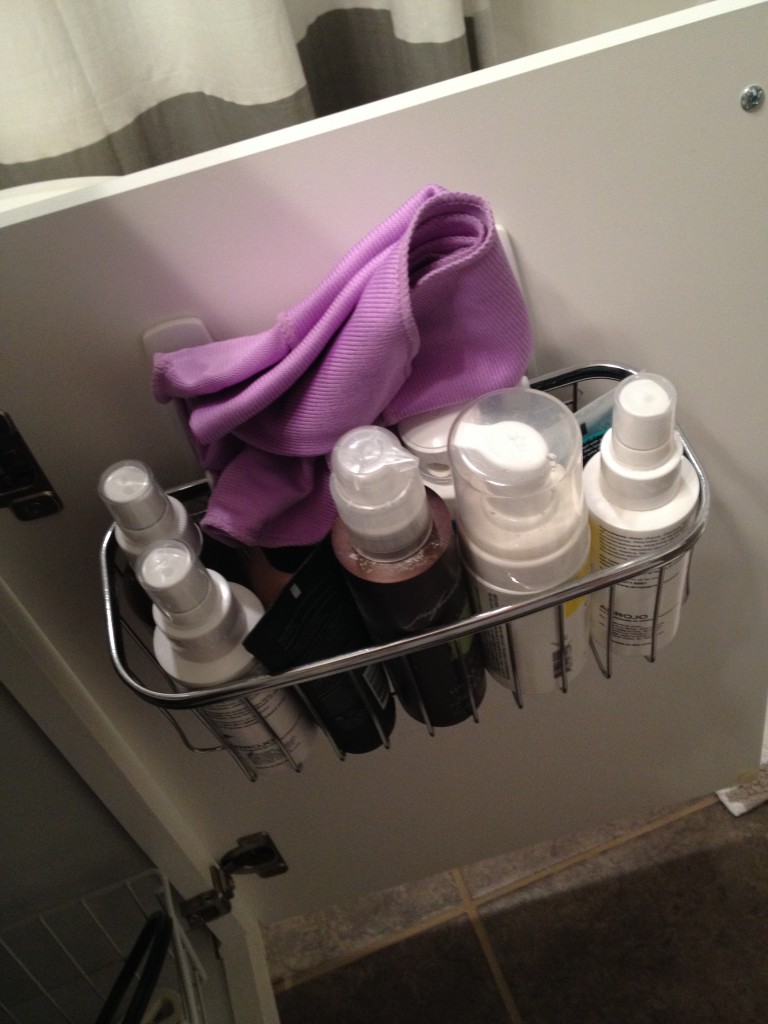 3. Stashing Norwex cloths
No, I'm not a Norwex rep and this isn't a plug — I just love Norwex stuff, period. In particular, the "polishing cloths" meant for glass and stainless steel. Normally, I keep all cleaning supplies under the kitchen sink, but when we might only have fifteen minutes to get out of the house, I don't want to spend a couple of them running up and down the stairs for what I need. I've started stashing cloths around the house — this one in our master bath to quickly wipe spots off the mirror over the sink, and give the counters a fast swipe. I love that I don't need Windex or anything else around for this cloth to work – just water!
4. Grab-and-go Meal Planning
I've started thinking about no-cook meals as I make grocery lists. Lots of stuff to make sandwiches, fruits/veggies, crackers, string cheese, you name it. I don't NOT cook, but I'm trying to do it when I know I have a block of time (usually at night when I don't expect a call for a showing) and then do a lot of reheated leftovers in a pinch. The lack of cooking makes it easier to keep the kitchen clean, and the meals are more portable to take with us, should we need to step out close to meal time.
5. Decorative storage
Pretty baskets, totes, and bins are my best friend. I have at least one per level and can quickly swoop clutter into them, like a catch-all, at a moment's notice. I prefer to do this rather than stash in a built-in cabinet or drawer, since those might actually be opened by a potential buyer.
We will take any good vibes you wish to send along! Think good selling thoughts! 🙂