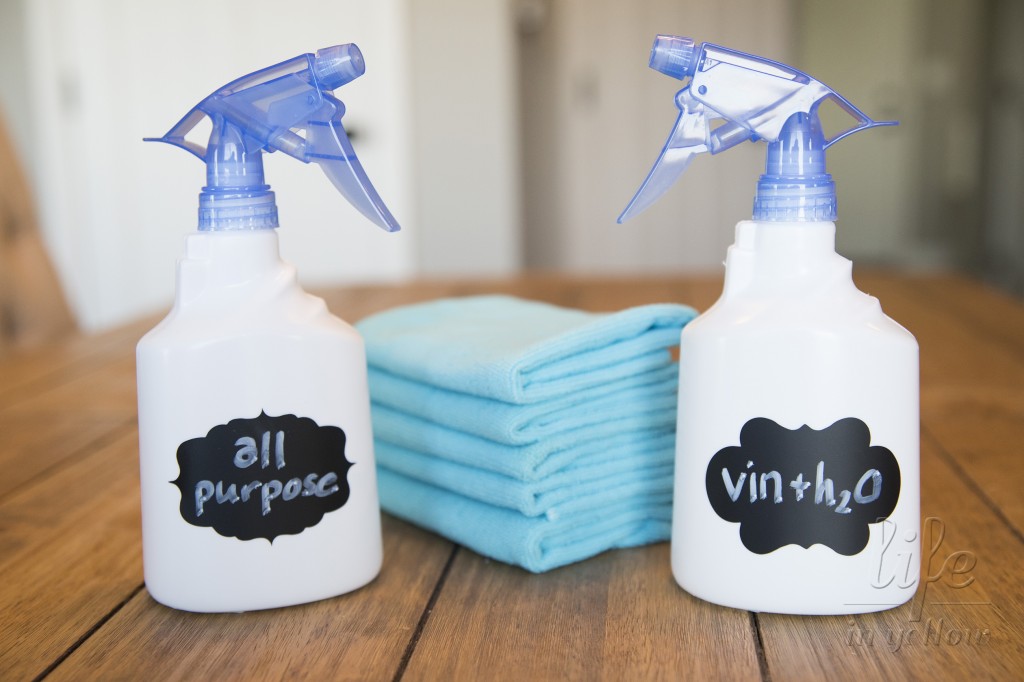 I don't know who let this lady into our house, or where she came from, but she's into cleaning lately.
I know. Whaaa??
I chalk it up to a mixture of Spring fever and wanting to get the house feeling fresh for the changing seasons. Plus, having it on the market makes me look at it with new eyes and clean with just a little more vigor. At a moment's notice, the house has to be sparkling from floor to ceiling for a showing!
I got on a Pinterest kick one night and started researching homemade cleaners using natural products that were cheap to whip up. (Since we seem to be cleaning daily lately, I was not opposed to something with a lower price tag.) I also like the idea of getting away from the chemical stuff, and using something greener.
To start, I stocked up on some microfiber rags, (way cheap at TJ Maxx if you're looking for some) – rather than going through rolls of paper towels, I like that these have a little more durability to scrub with and I can use them over and over.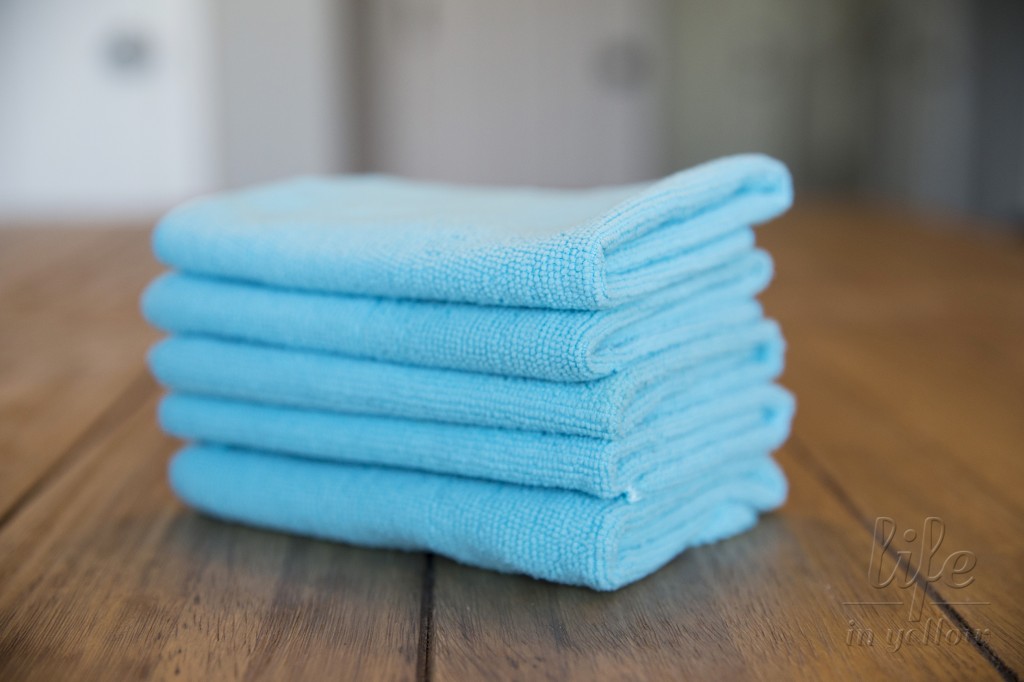 Then I made a batch of two kinds of cleaners, using the following "ingredients":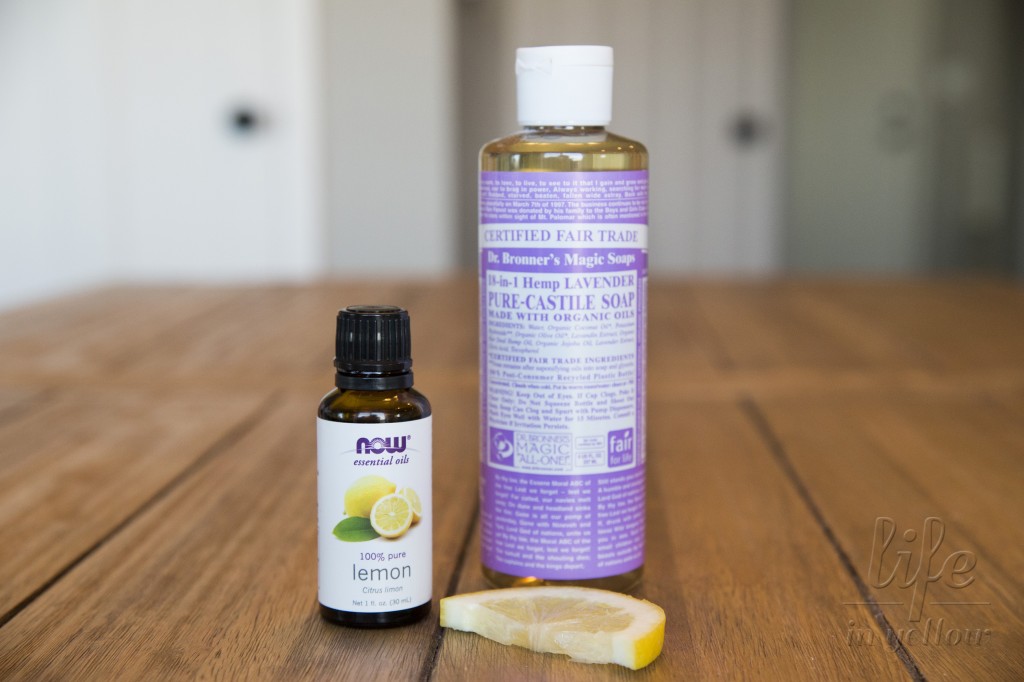 Lemon essential oil and Dr. Brommer's lavender castile soap (I found these at Whole Foods)…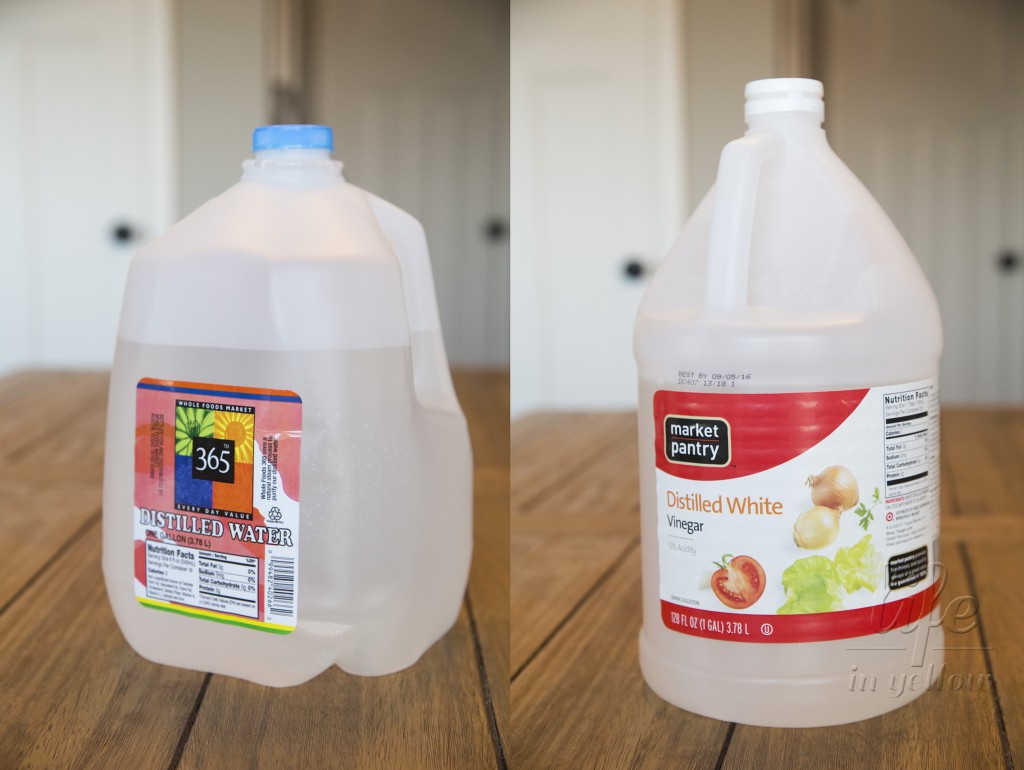 …and a jug of distilled water and one of white vinegar.
Then I made my two cleaners. First, an all-purpose cleaner: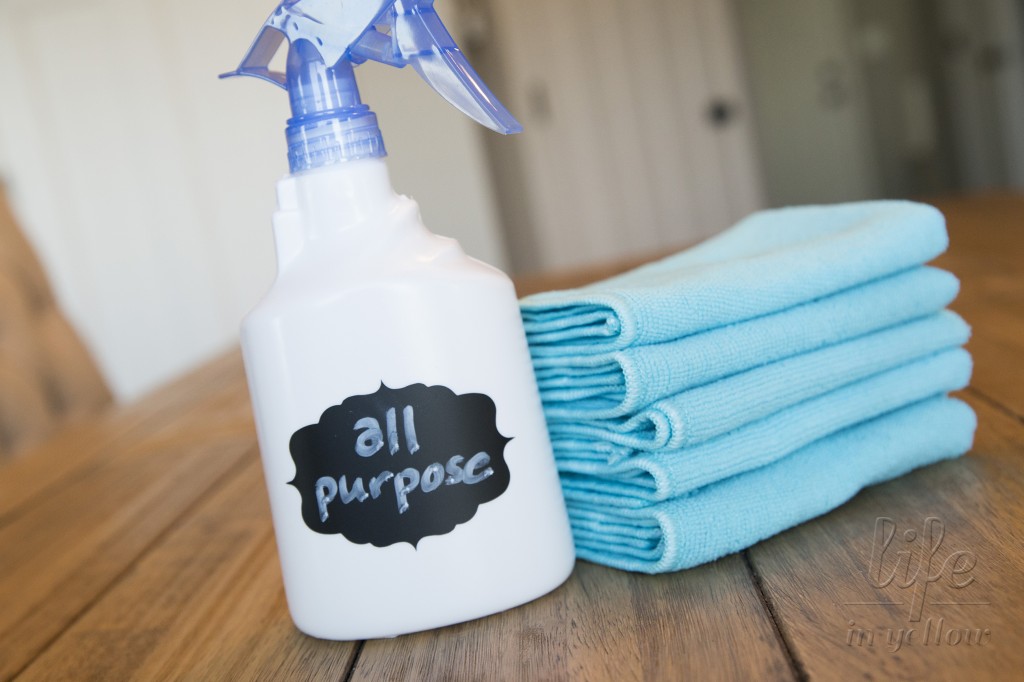 Fill a spray bottle with distilled water and add a teaspoon of castile soap. Add a few drops of essential oil if you like for added scent oomph! Shake before using. This is great for wiping down cabinets and baseboards, and I used it to clean the inside of our fridge and microwave. It smells SO good!
Then, I made a water and vinegar mix for cleaning our stainless sink and appliances as well as glass surfaces: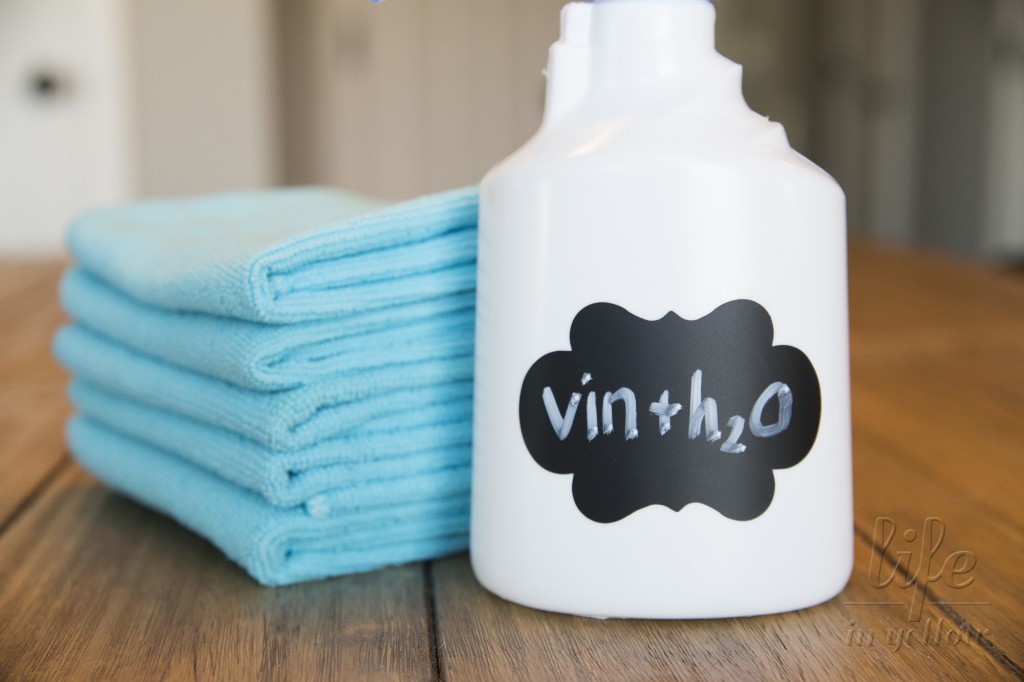 Half distilled water and half vinegar. And LOTS of essential oil to combat the whiffs of vinegar.
I'm loving the way my house smells (and glistens) lately 🙂 Happy spring (cleaning)!