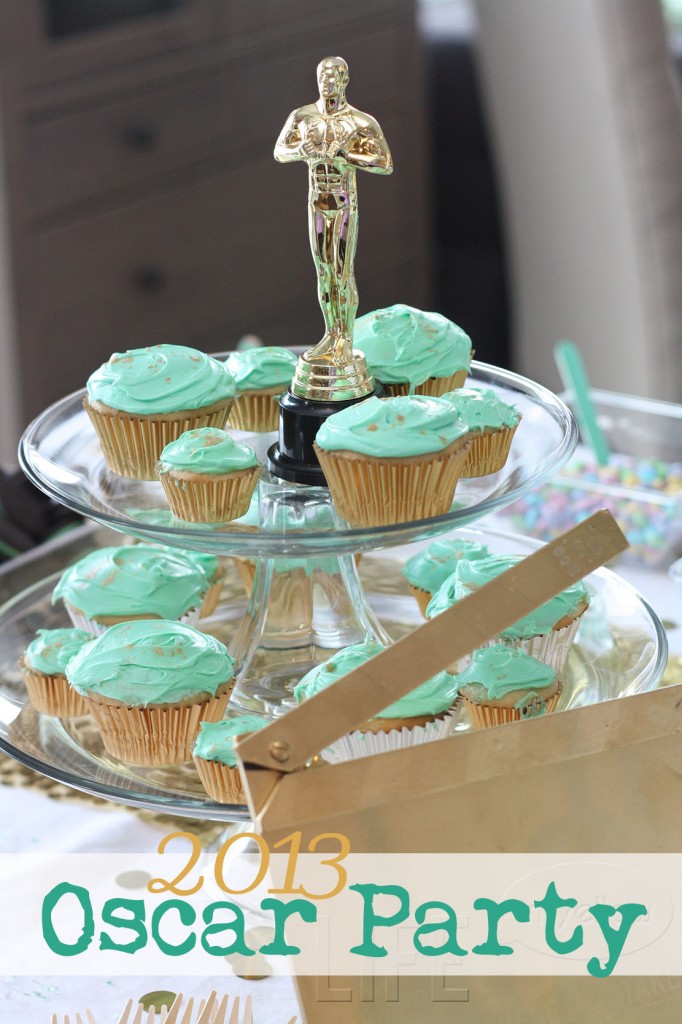 This year marked my third annual Oscar party. I can't get enough of the Oscars – I love the dresses, the celebrity gossip, and the celebration of great film making. I also love ANY excuse to have a party!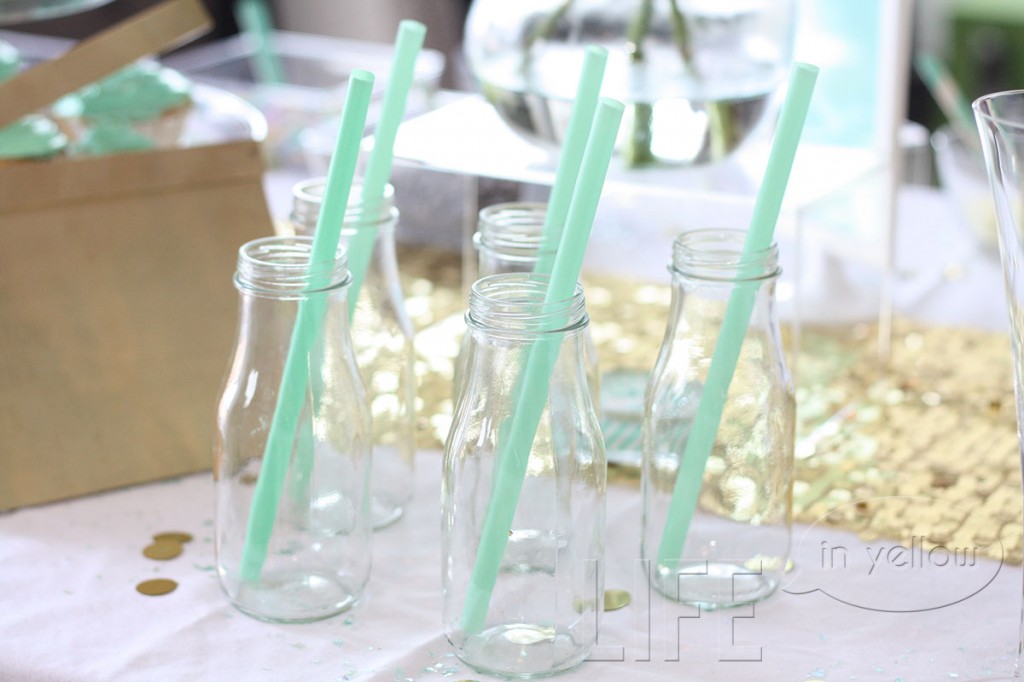 Of course, I busted out my recycled frapucino bottles….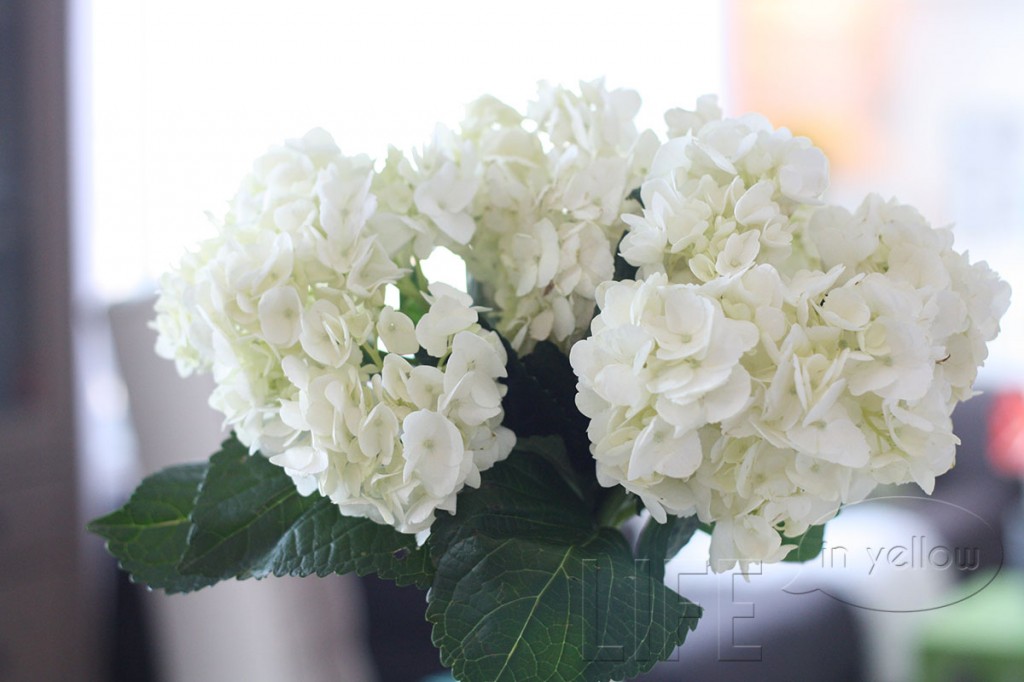 Whole Foods has one of my favorite selections for reasonably-priced, beautiful blooms. It's just not a party without fresh flowers on the table.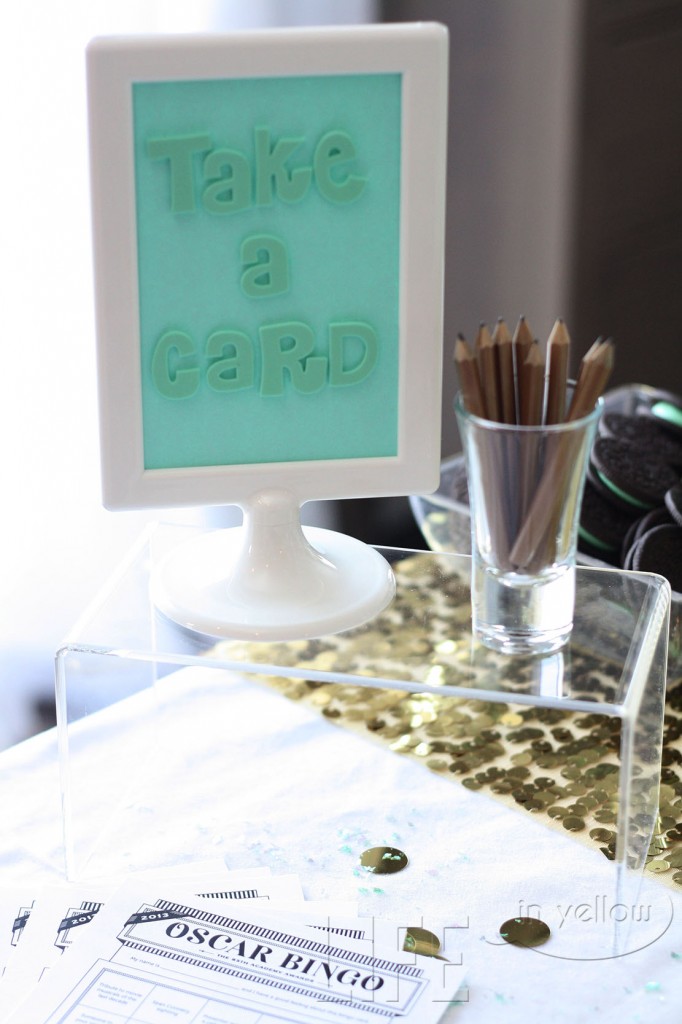 A little friendly competition thanks to these great bingo cards from How About Orange!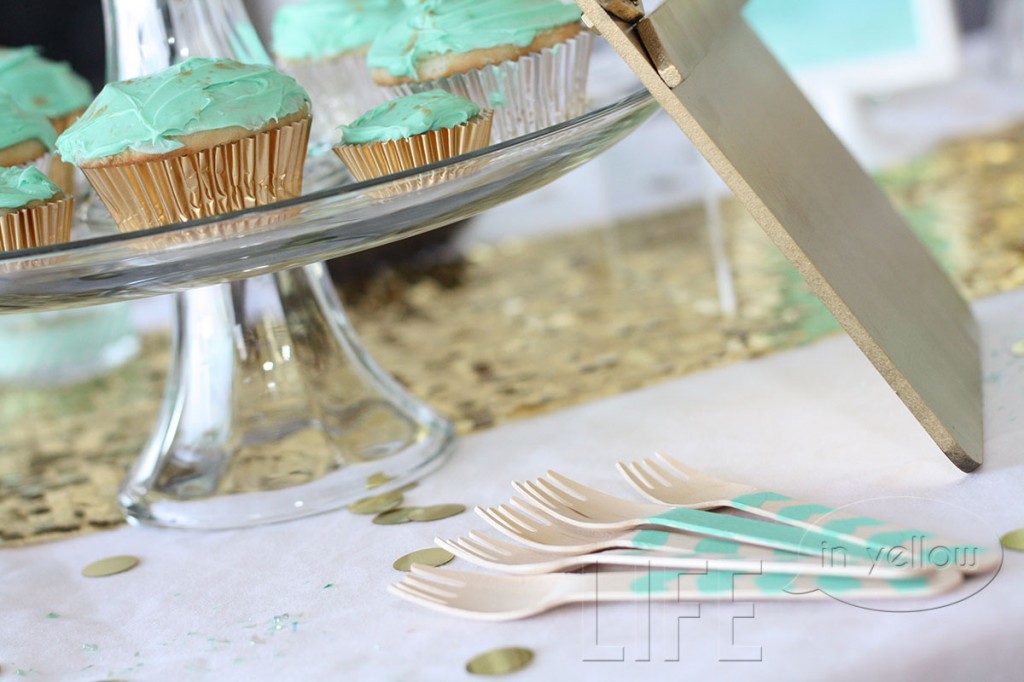 I had my little painted utensils on hand for cupcake-eating assistance.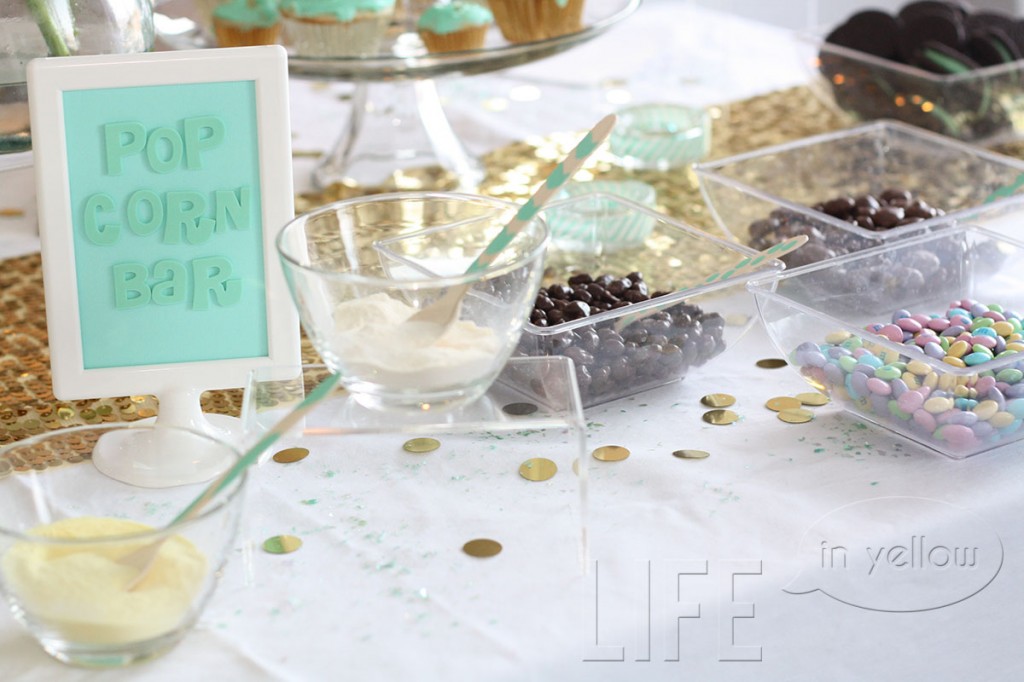 And it's never an Oscar party without popcorn (and some yummy mix-ins!).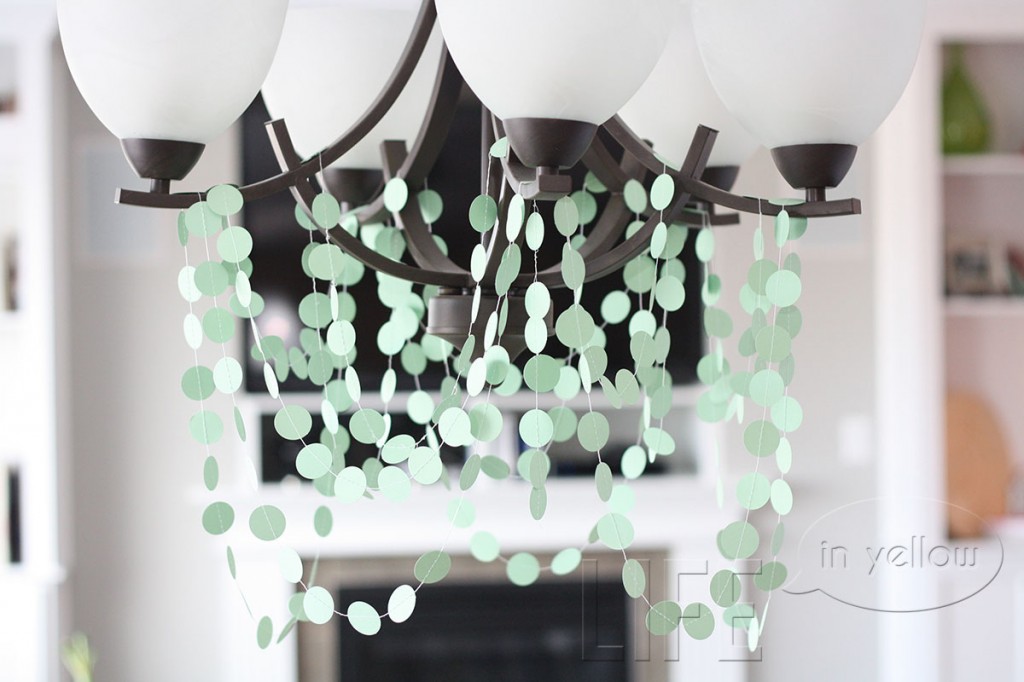 I loved the way my Glitter + Grain garland looked draped in our light fixture. It instantly felt like a fancy pants chandelier!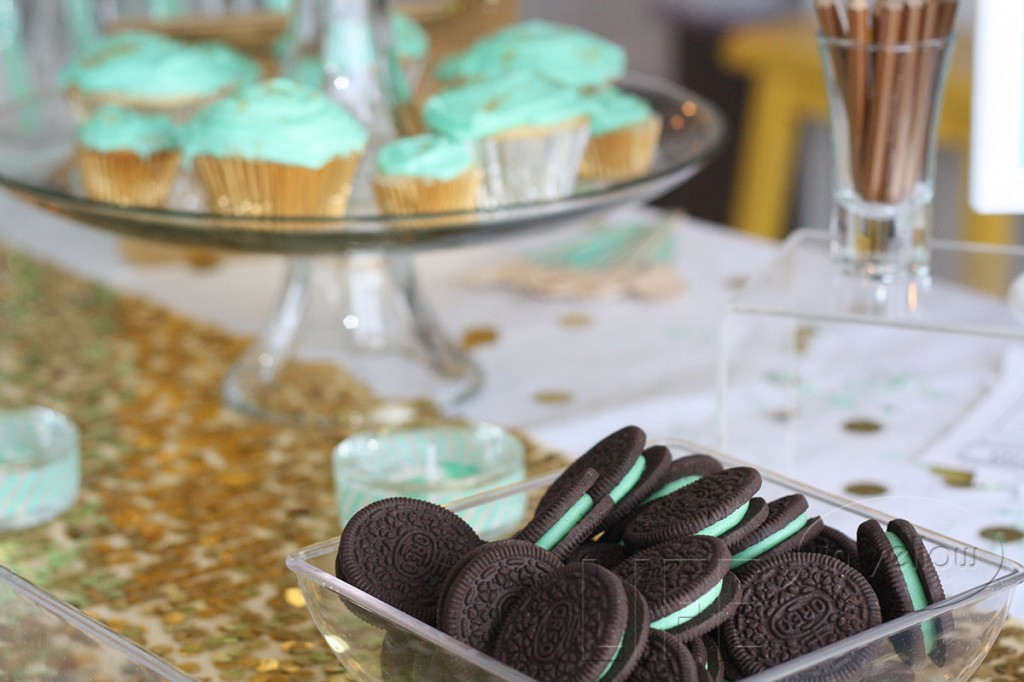 It was a happy accident stumbling on these mint oreos. Easy peasy, and who doesn't love an Oreo?
The spread….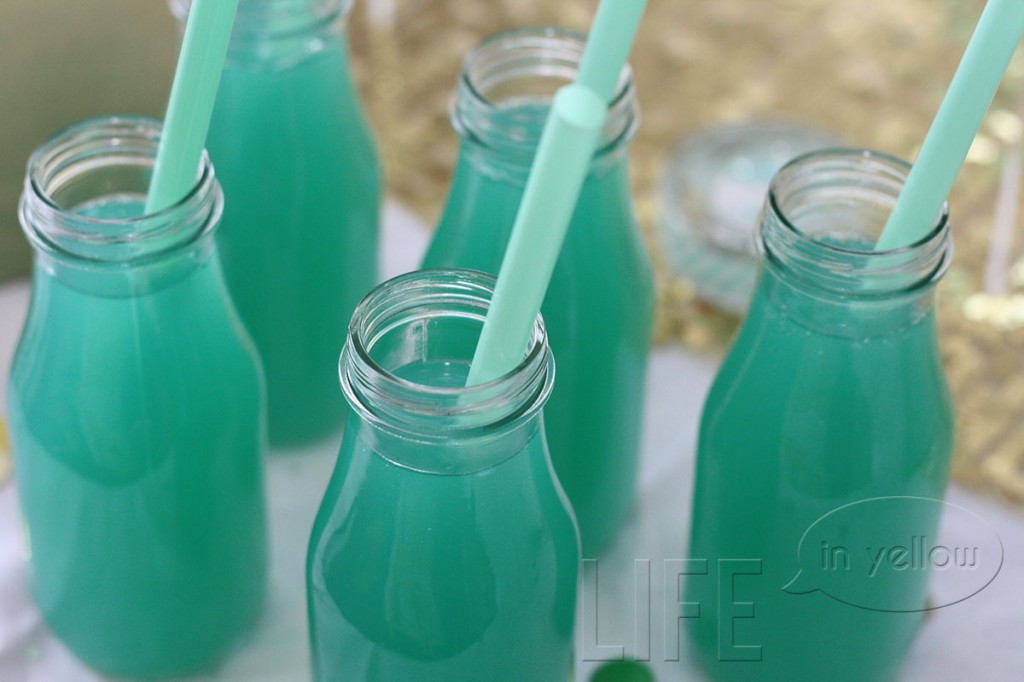 And some green punch to match:
1 part blue Hawaiian punch
1 part pineapple juice
2 parts Sprite Zero
These are delicious with some champagne splashed in!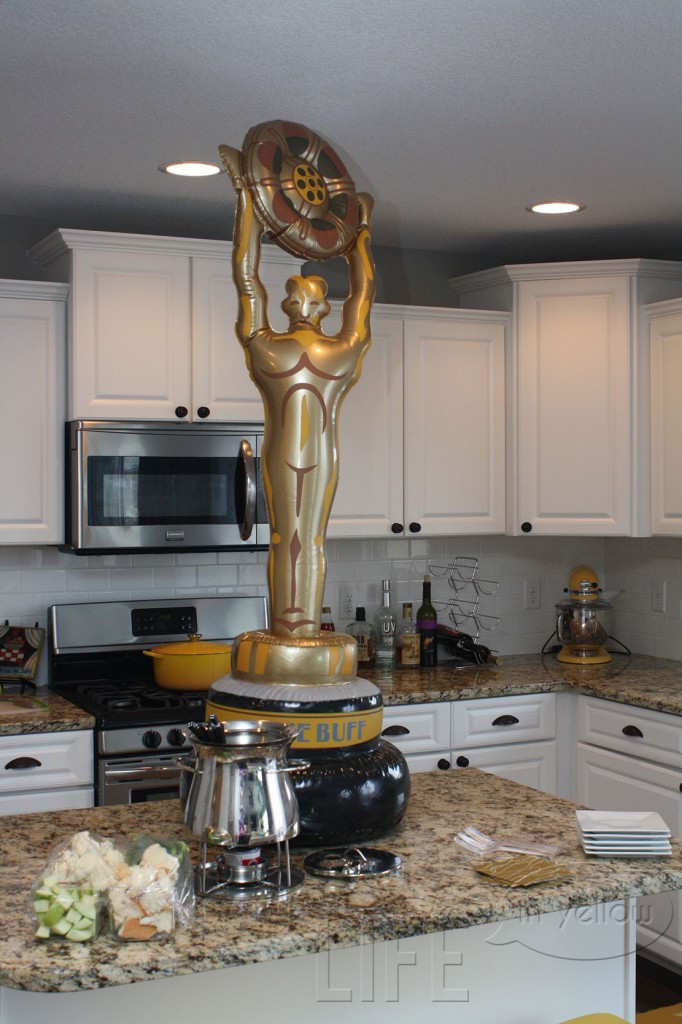 Of course, Oscar was on hand, overseeing the fondue…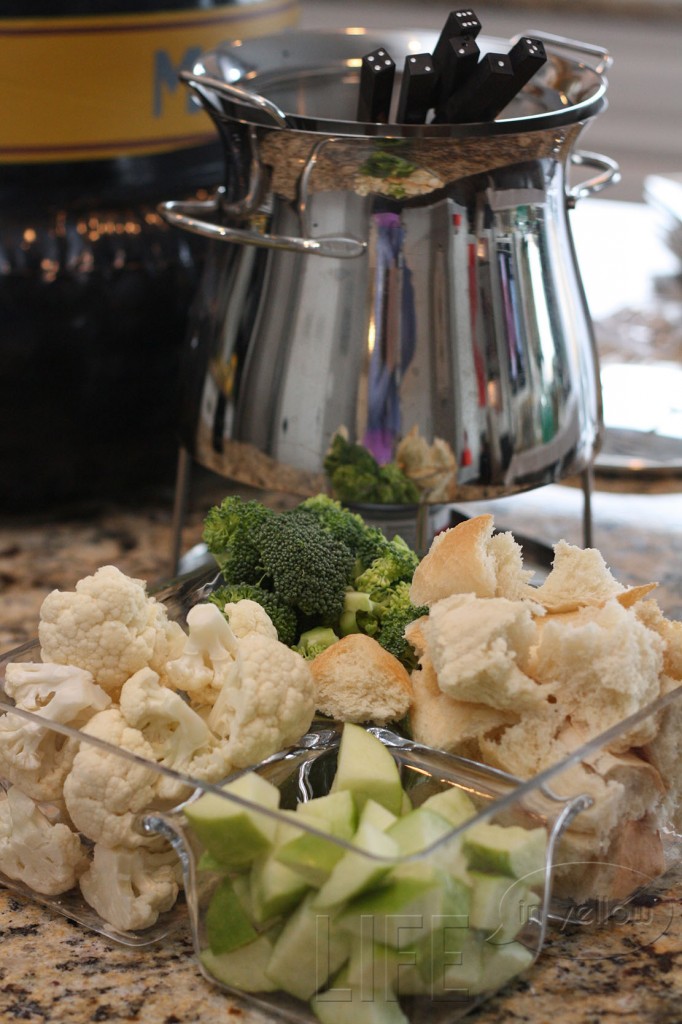 Apples, bread, broccoli and cauli are some of my favorite dippers for cheese fondue. This night, I used Emeril's recipe, but might cut back a tad on the amount of lemon juice it calls for.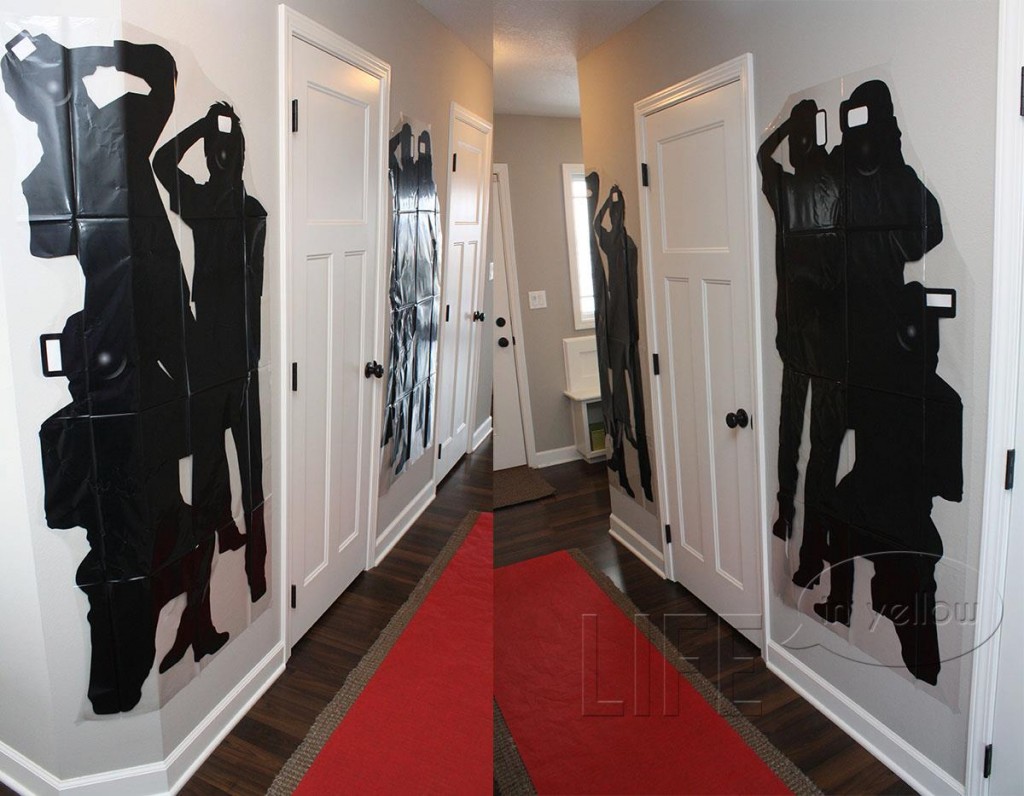 And despite my poor guests being hassled by the paparazzi, I think the little get-together went off without a hitch! 🙂