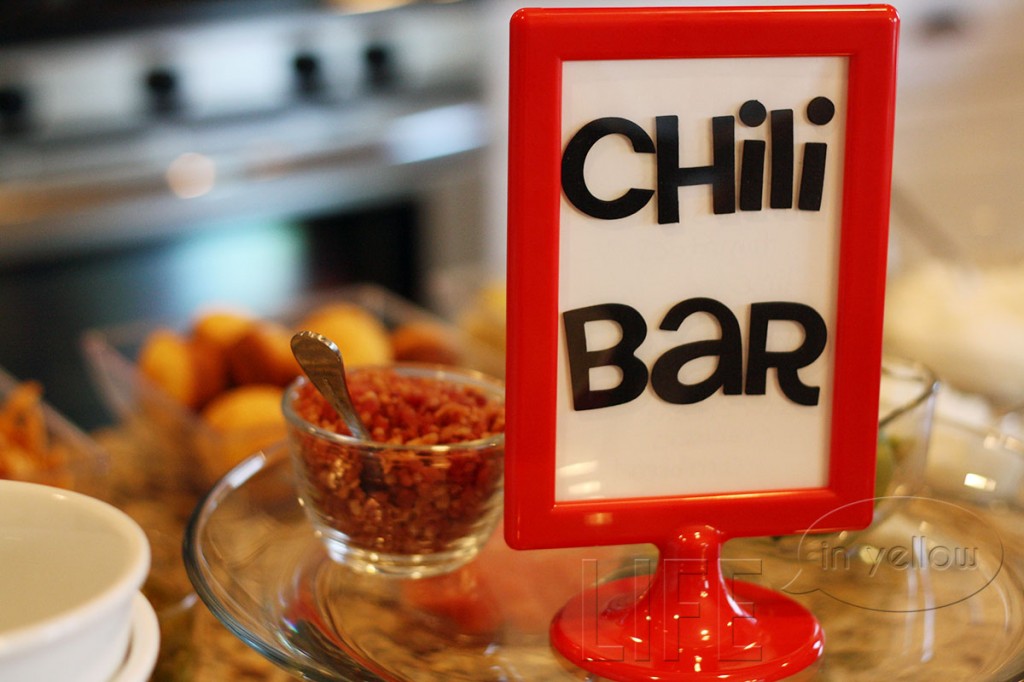 Pager's birthday was this weekend, and while he originally planned a night out at the golf dome for some driving practice and snacks, like with a lot of other recent plans, his ACL tear has caused some changes. So golf night out….became poker night in!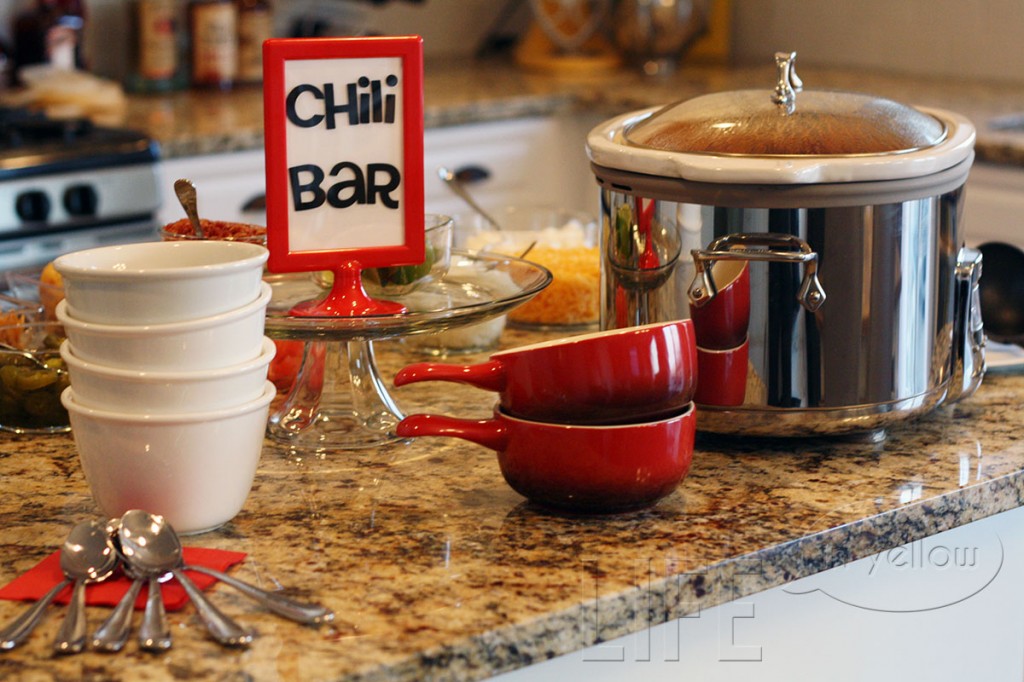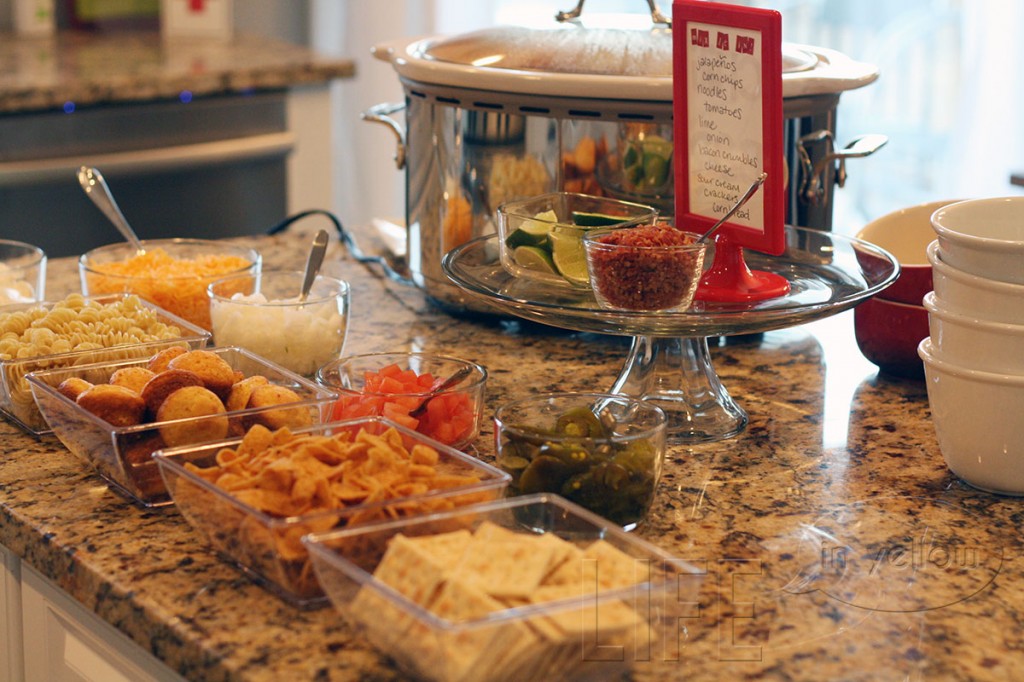 I made myself scarce but not before helping him set up an "all in!" chili bar with the fixins. Page put his favorite chili recipe in the crock pot and I laid out every chili mix-in I could think of:
noodles
cornbread
sour cream
lime wedges
shredded cheese
crumbled bacon
sliced jalapenos
tomatoes
onion
corn chips
crackers
…..And you know it's never a complete birthday without cake 🙂 You're never too old, even at 29, to have some army men in your cupcakes!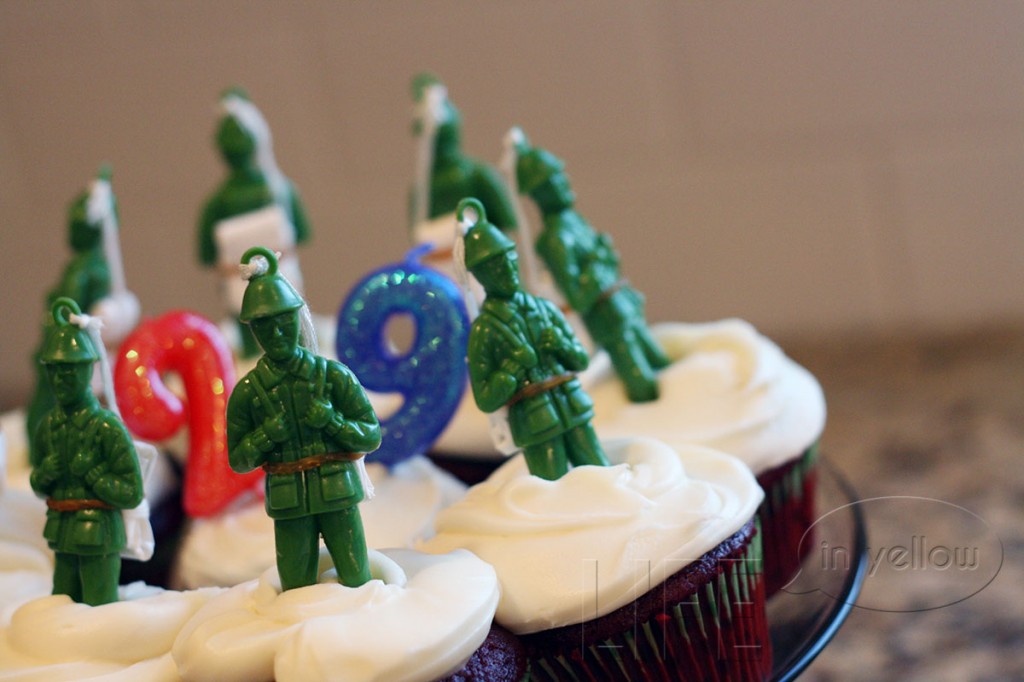 Happy birthday to my other half!! Glad you had a fun night – even if it WAS plan B!