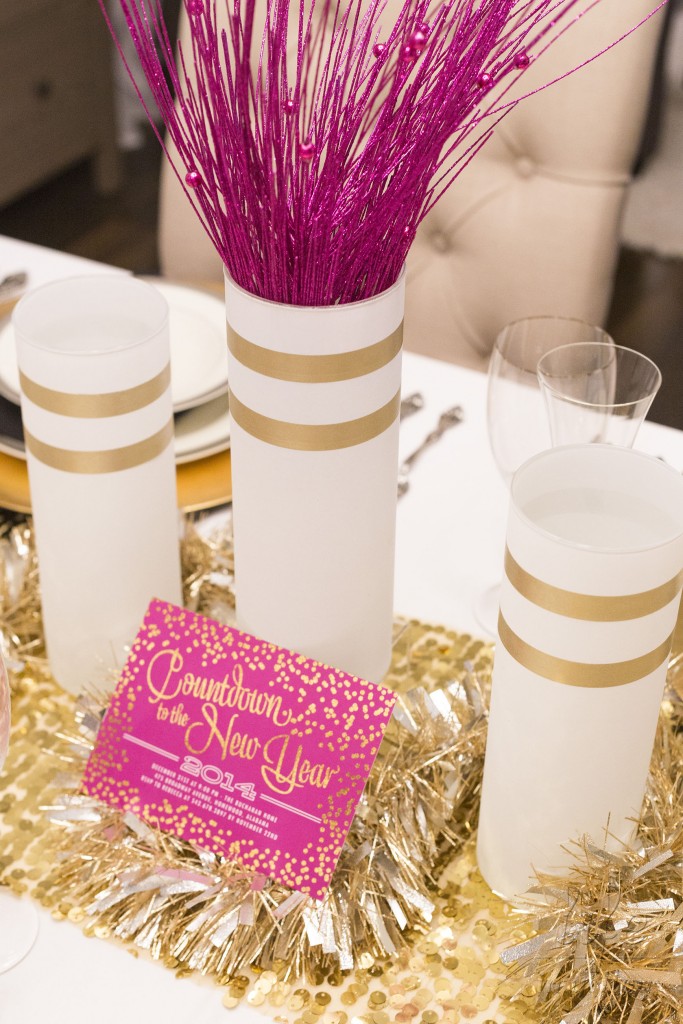 I am a HUGE fan of New Years. I love the idea of fresh starts, hitting the reset button, and of course…it's a reason to celebrate!
The only new things I bought for this look were the "Auld Lang Syne" banner and a 12 ft. strand of tinsel garland from Target — I love how lush this garland is and that it has both silver and gold intertwined. It adds some fun texture along the sequined runner. At the very *end* of photographing, I decided on a whim to add some gold washi tape on the white frosted candle holders…so yes, it only shows up in the first picture, but you get the gist! 😉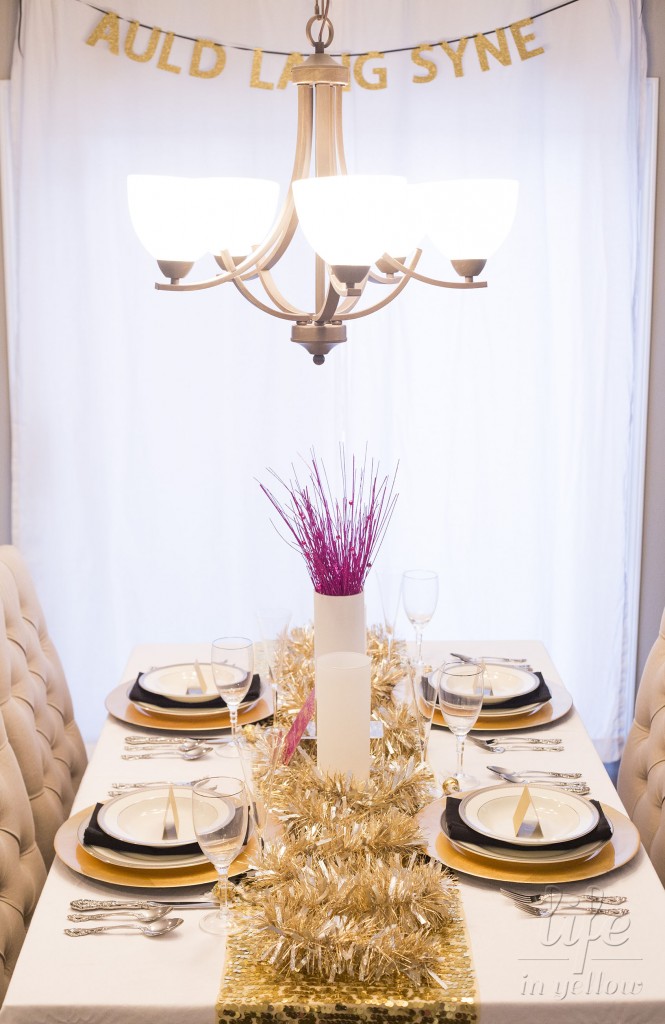 I love to plan a tablescape and thinking about our New Years Eve dinner in this year with good friends (and some delicious surf 'n' turf) has been no exception. Thanks to some fun paper elements from the "Midnight Magic" collection from Tiny Prints to pull it all together, I love the way this turned out. The invitation sets the tone for a festive evening and the labels adhered to some gold cardstock wish each guest a happy 2014.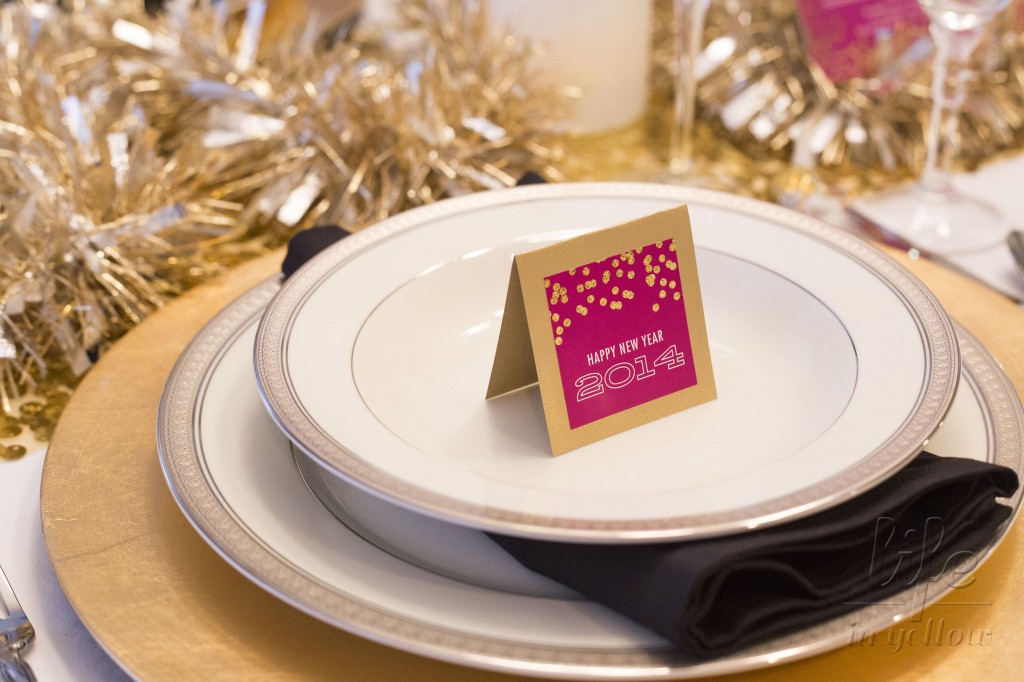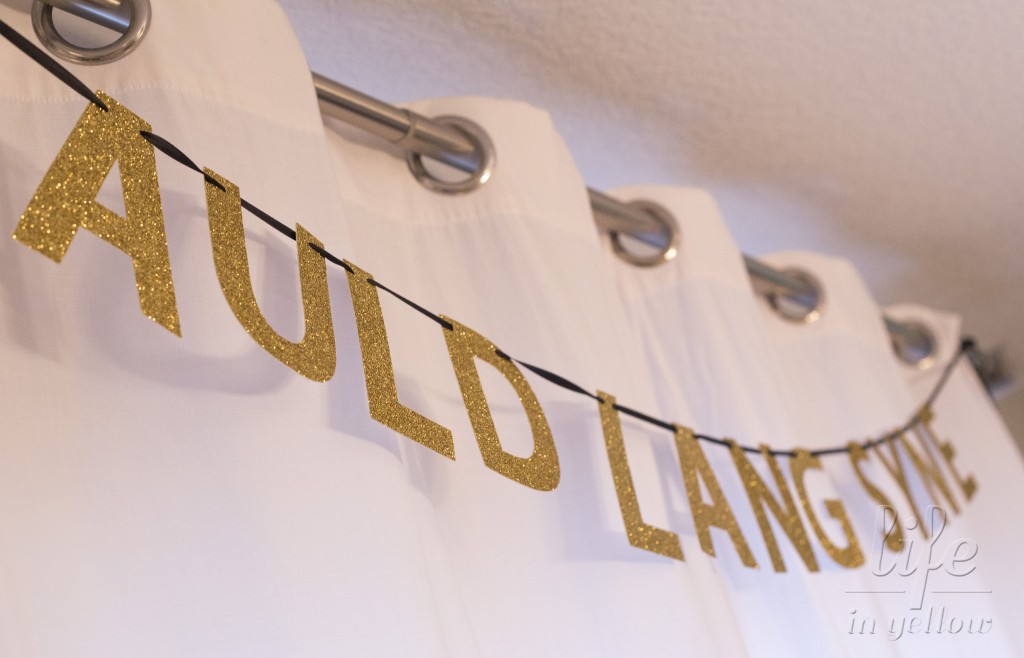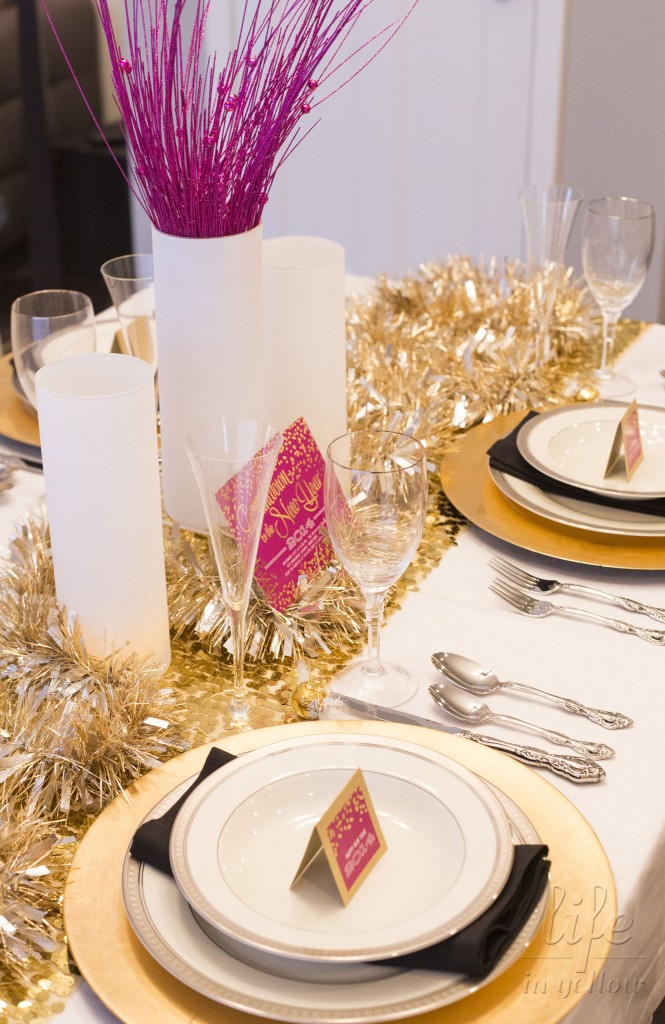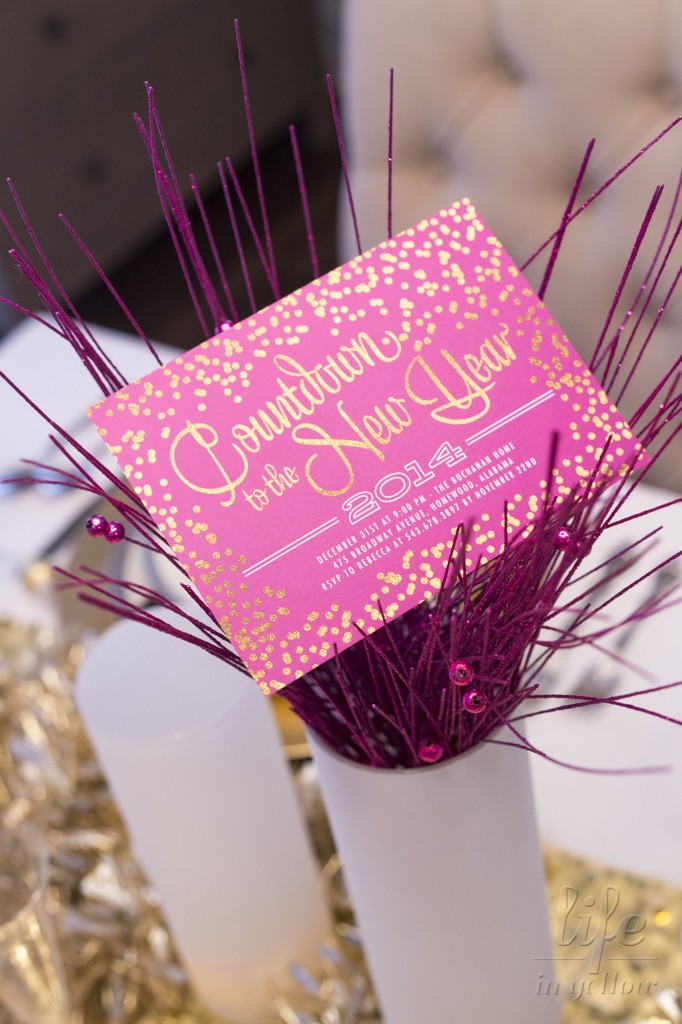 No get-together is complete without a great cocktail (and no New Years celebration is legit without champagne!). One of my very favorite cocktails is the oh-so-simple but delightfully festive "Pom Pop" – champagne with a splash of pomegranate juice, and garnished with a few pomegranate arils.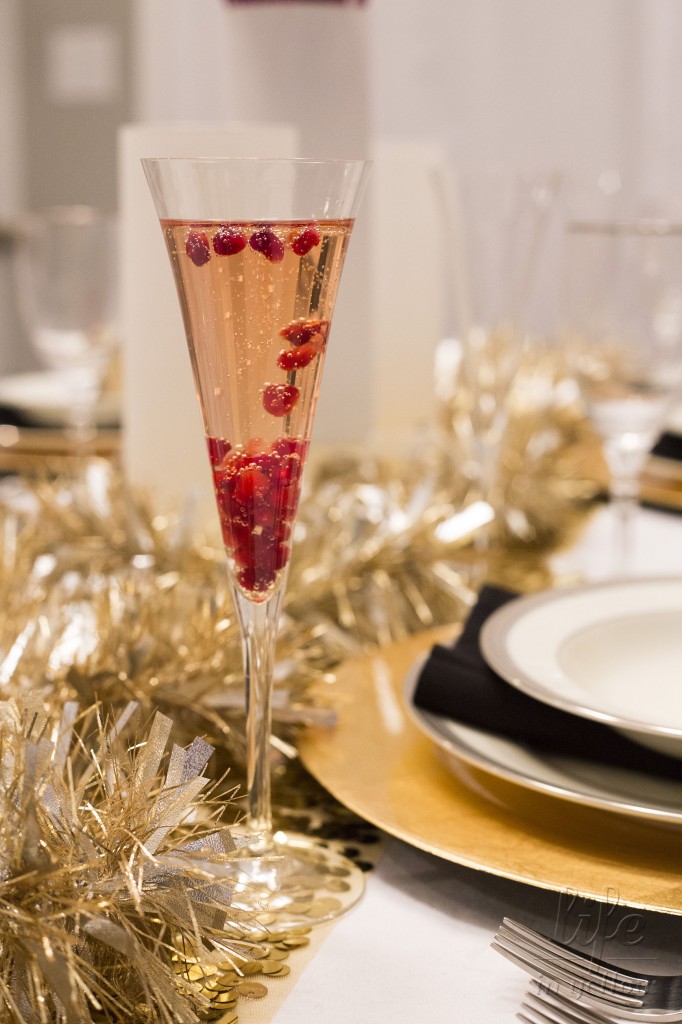 Cheers to a fabulous 2014!