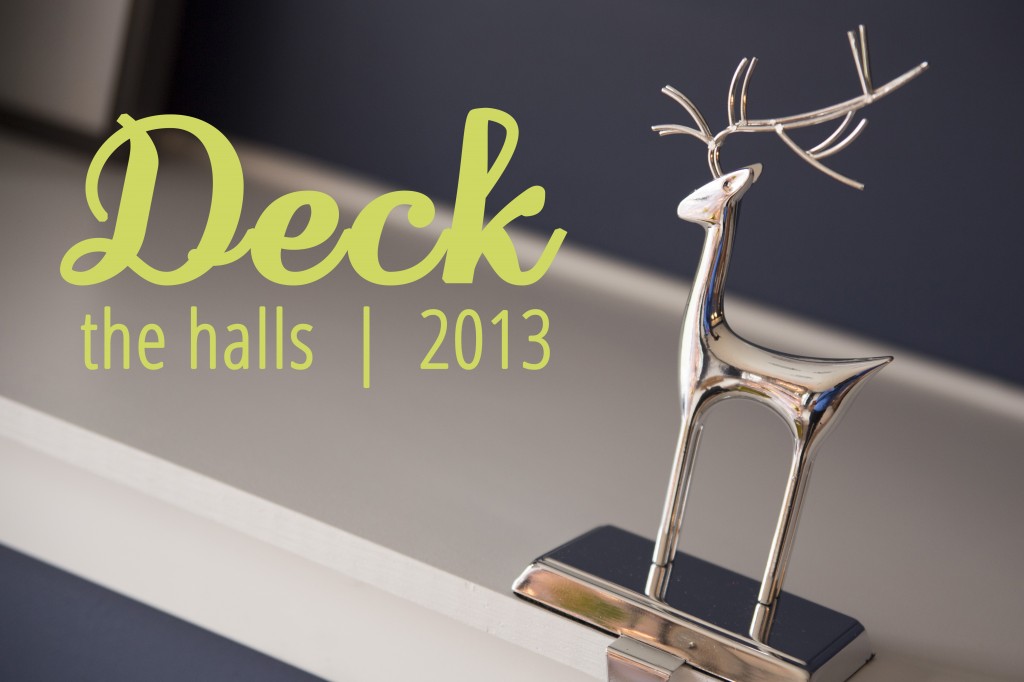 You can ask Page — I've been on a roller coaster with decorating for the holidays this year. I think that coming off a Fall in which I felt like I was working two full time jobs, I was just worn out…and everything that wasn't absolutely necessary felt like too much work. Also –  is it just me, or with Thanksgiving so late this year, does the Christmas season feels even more brief?? And maybe it's that end-of-the-year thing, but I suddenly felt like we were drowning in STUFF and we have spaces everywhere that need to be organized, not cluttered with decorations. (Are you starting to hum the theme to The Grinch yet? :)) So when it was time to deck the halls, I went into it a bit, well, half-hearted (but spoiler alert, Christmas always gets the best of me and I got more into it as I went!)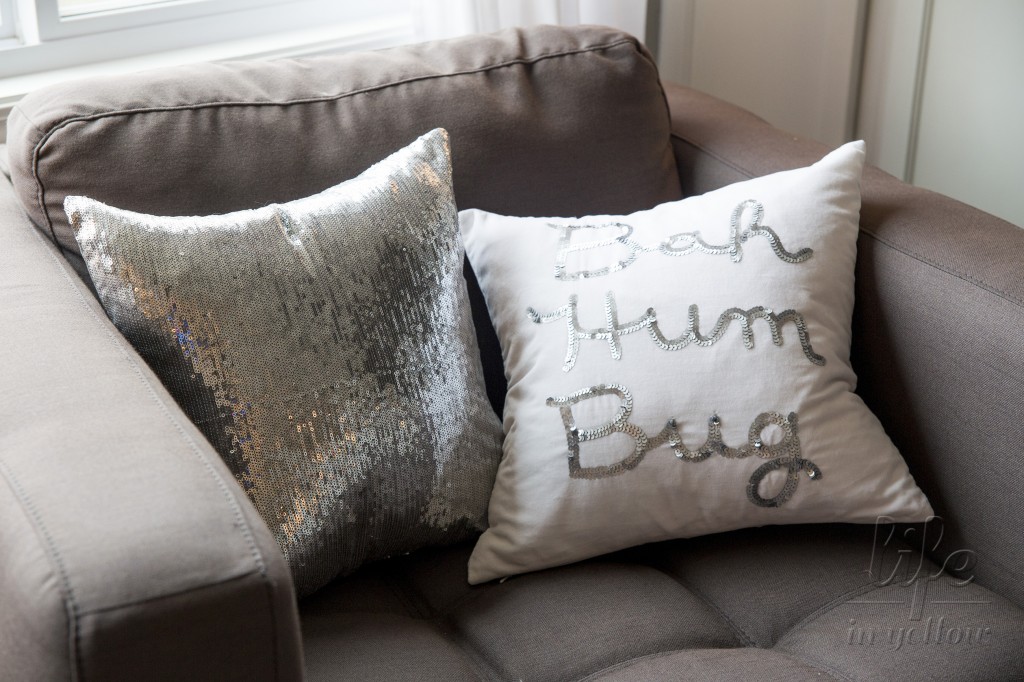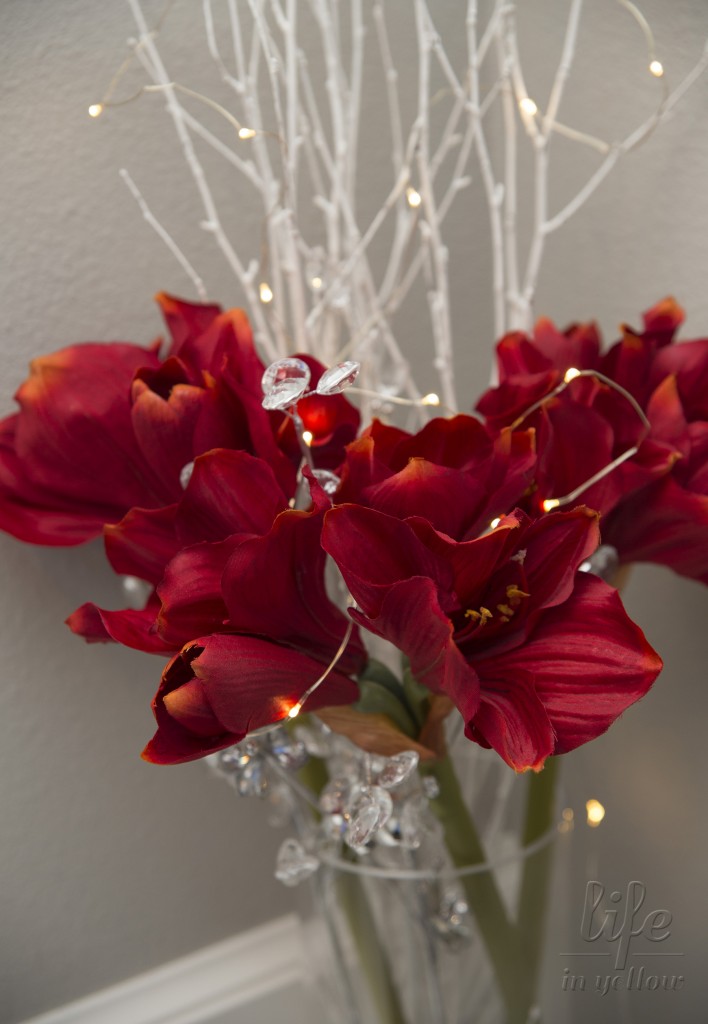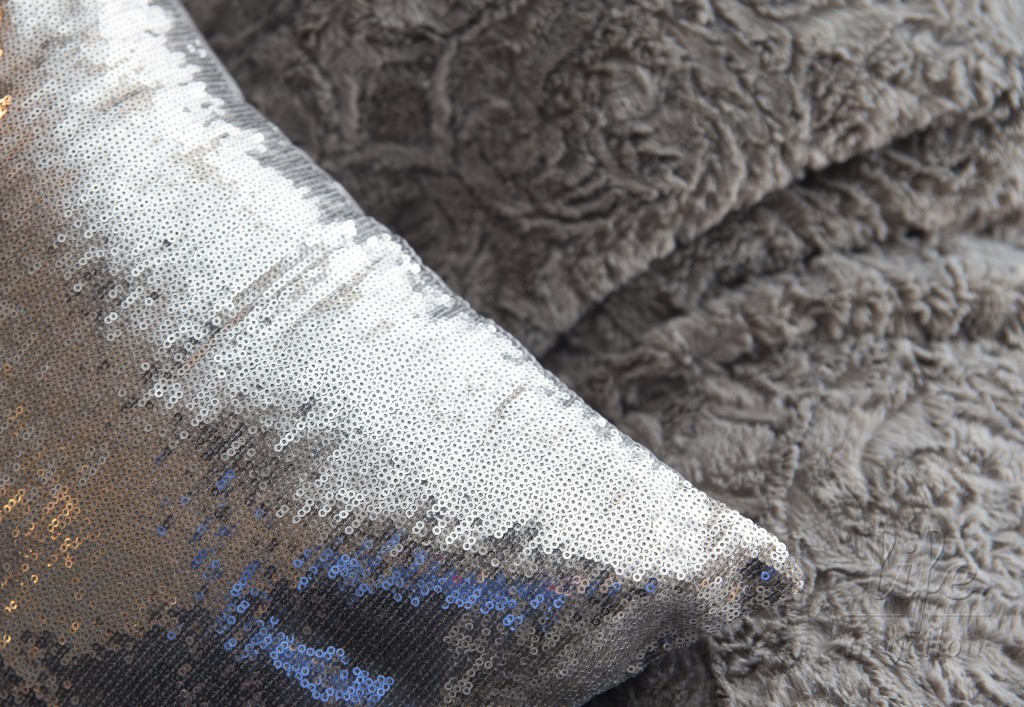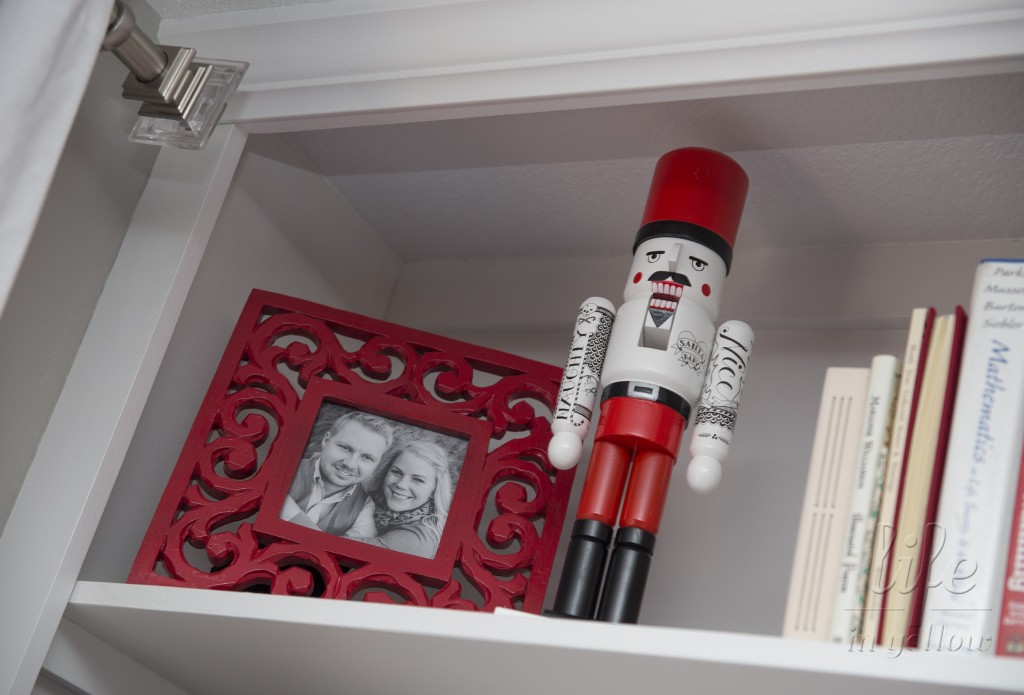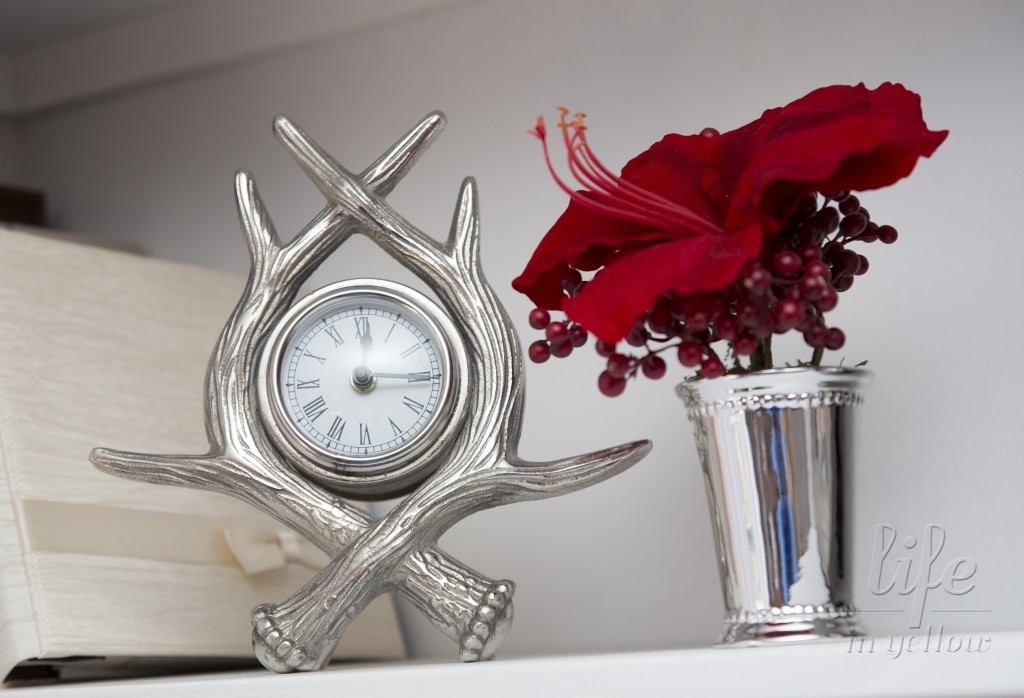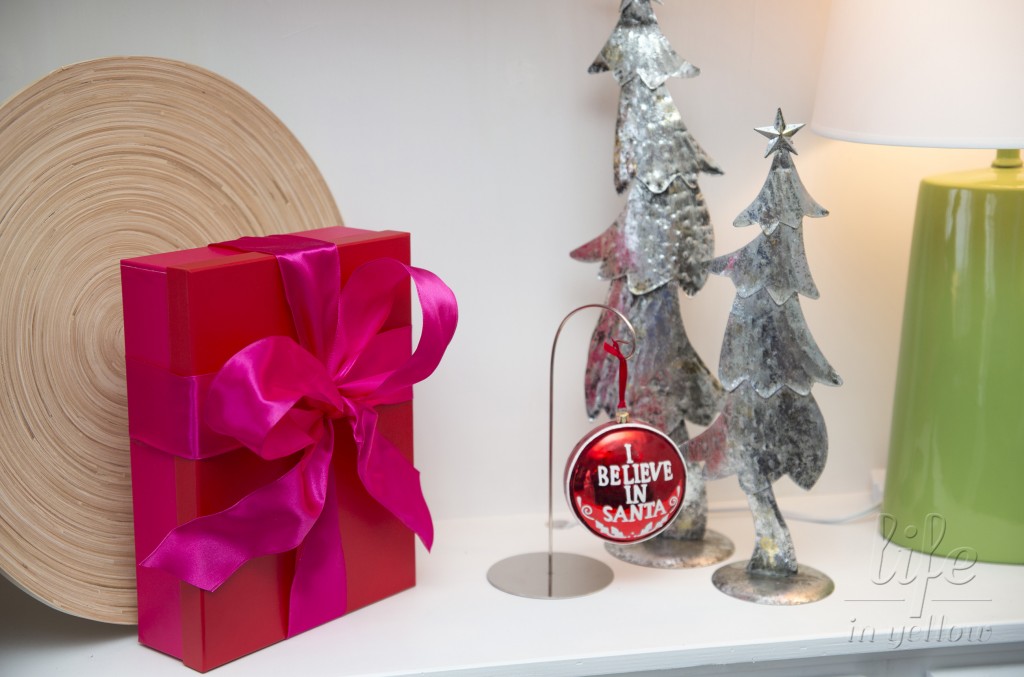 I started with hauling out the red and green tubs and sorting through everything. I think my tastes have changed a bit this last year, and while I still love some of my more Pottery Barn-esque traditional decor, I wanted to mix it up with some more modern stuff as well and ended up donating several items to Goodwill or just leaving stuff packed away for another year. This was also finally the year I got rid of the last bits of glitter — it's such a mess to clean up and gets on everything. Anything glittered remaining in my stash (with the exception of two ornaments I can't part with) went out the door. And suddenly, having a smaller assortment of decor made the task of decorating the house more manageable (and less messy!) and I could get more excited. (A couple purchases from CB2 and Target didn't hurt, either!)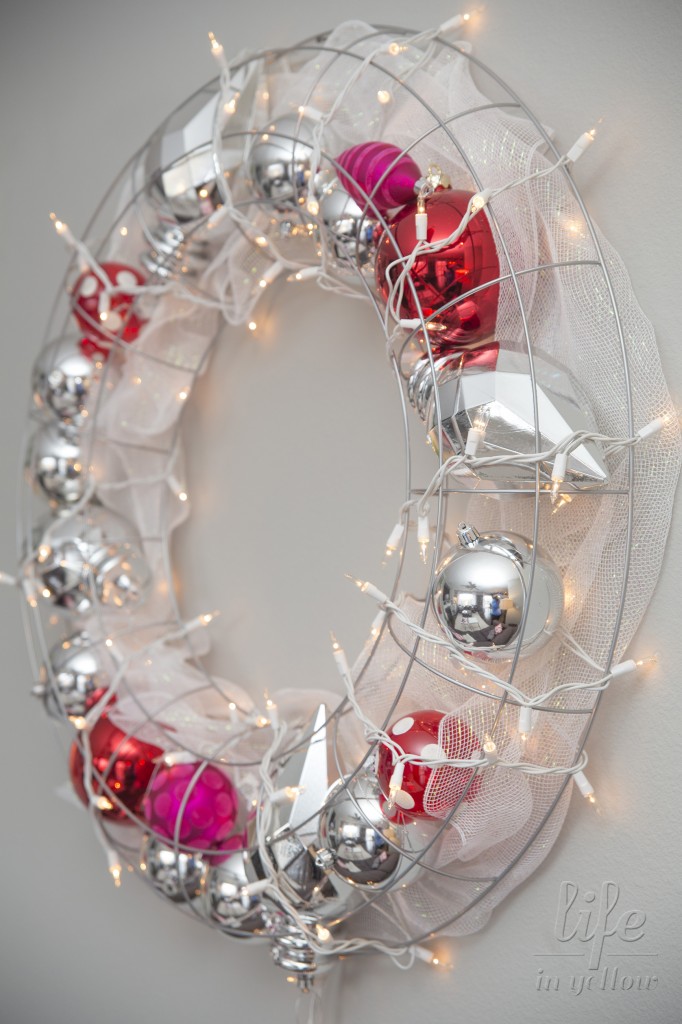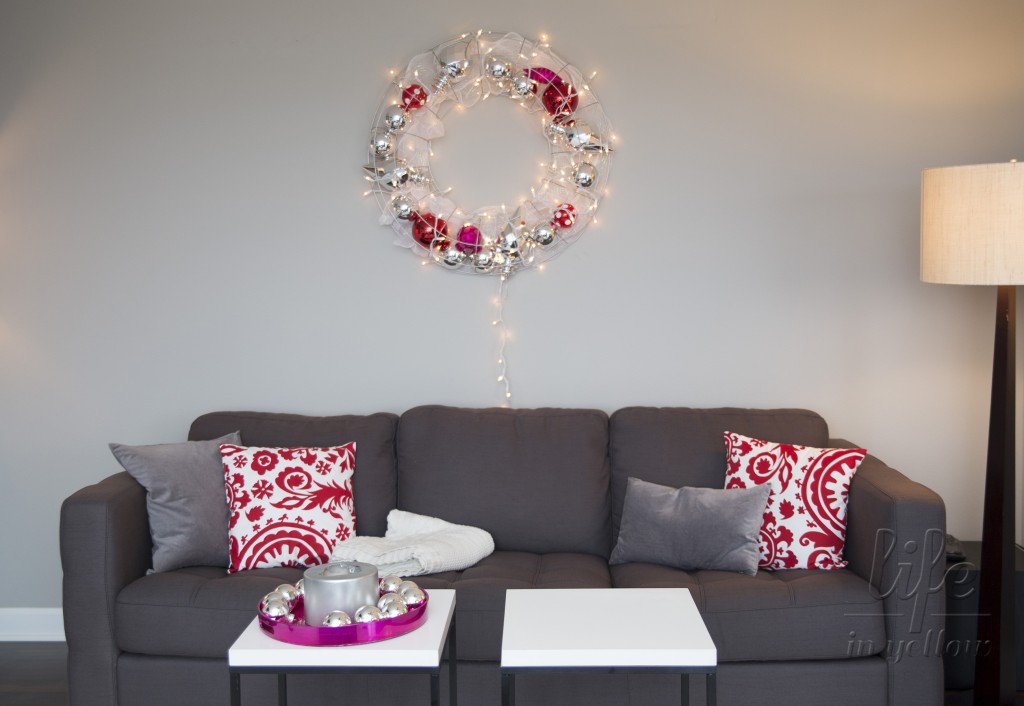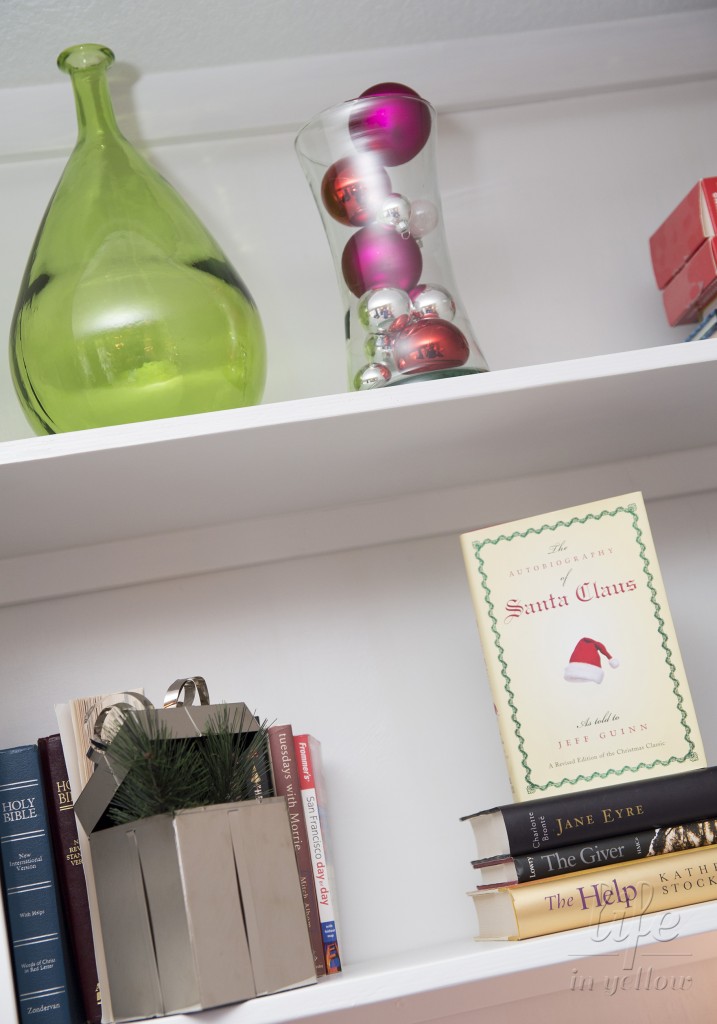 I also decided to change it up and with a finished basement to deck this year, I opted to NOT put up a tree on the main level. Our main tree really IS too large for our 8′ ceilings (we sawed off the bottom – SERIOUSLY – when we bought this house, since the 9.5 footer originally set up camp in our lofted-ceiling townhouse). Last year I squished a bow on the top and made it work, but with the way the furniture was arranged this year, and having the skinny sequin tree to work with, I opted to pass up a traditional tree in here altogether.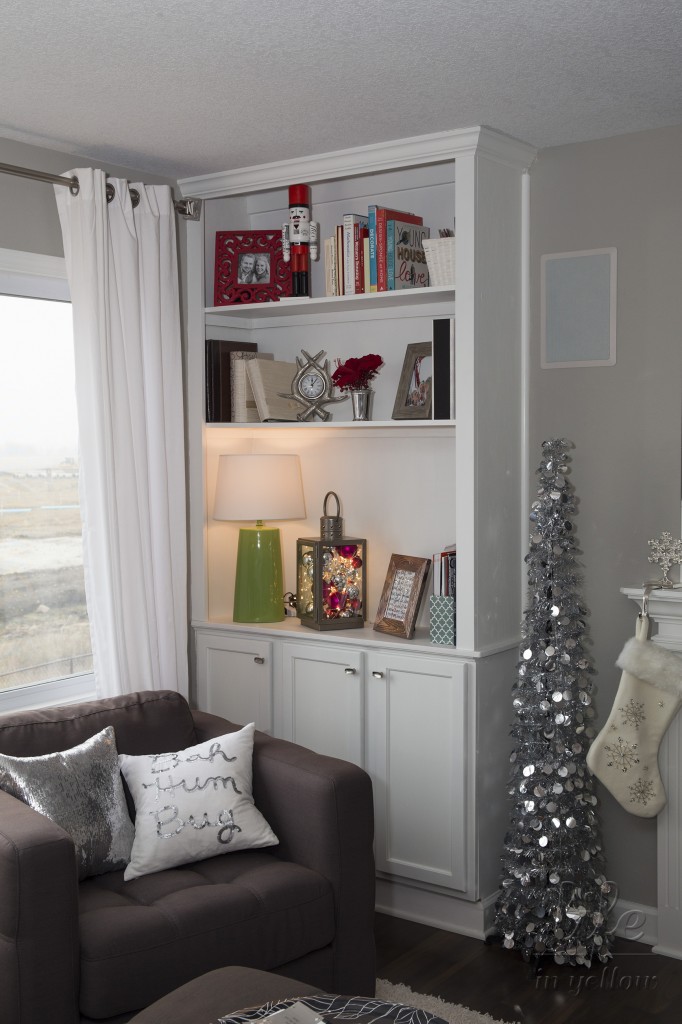 I've had moments where I wonder if I miss it, but then again, I like that it feels more open than last year…and I've still worked in plenty of lights around the room to get the same "glow" effect of a tree….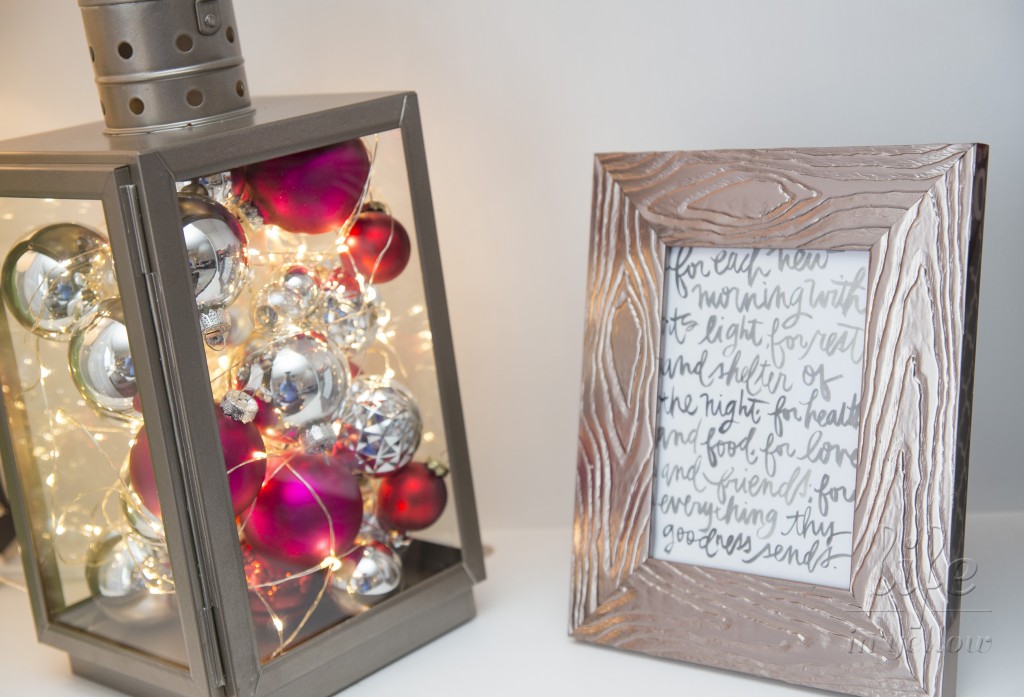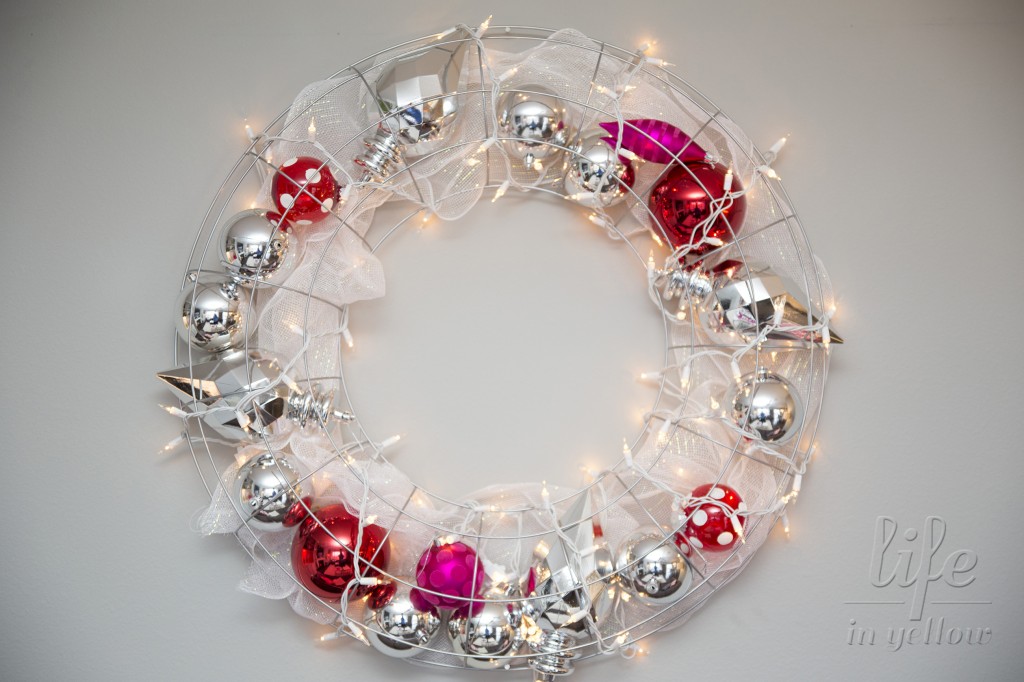 This CB2 wreath was a favorite purchase this year — although be warned, it's harder to put together than you might think! I noticed when it arrived there is no back to it – and other reviewers on their site mentioned the same thing. So using a combination of netting garland and some strings of lights, I tried to "wind" in a bunch of ornaments (also FYI – you need BIG ornaments for this, the "regular" sized ones fall right through the front) and used a couple nails to tack it all down so it didn't expand away from the wall. I'm sure I'll have better, more experienced, luck with it next year, but for now, I love it!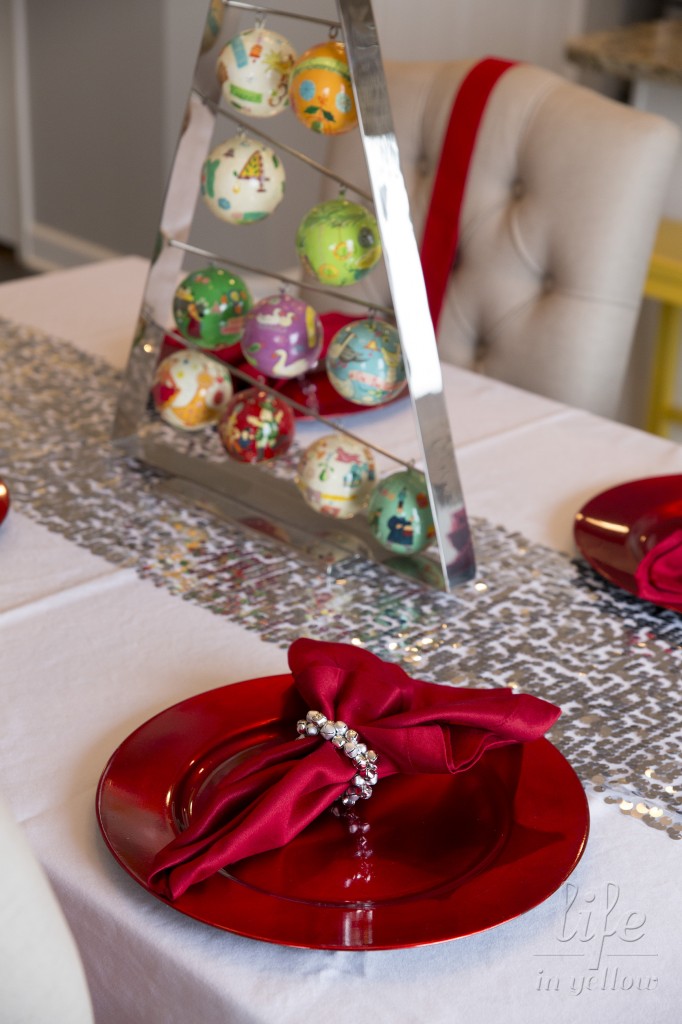 Even if we don't have a fancy holiday meal this month, I still love the look of a set table at Christmastime. These boxwood wreaths are one of the more traditional elements I just love to get out each year.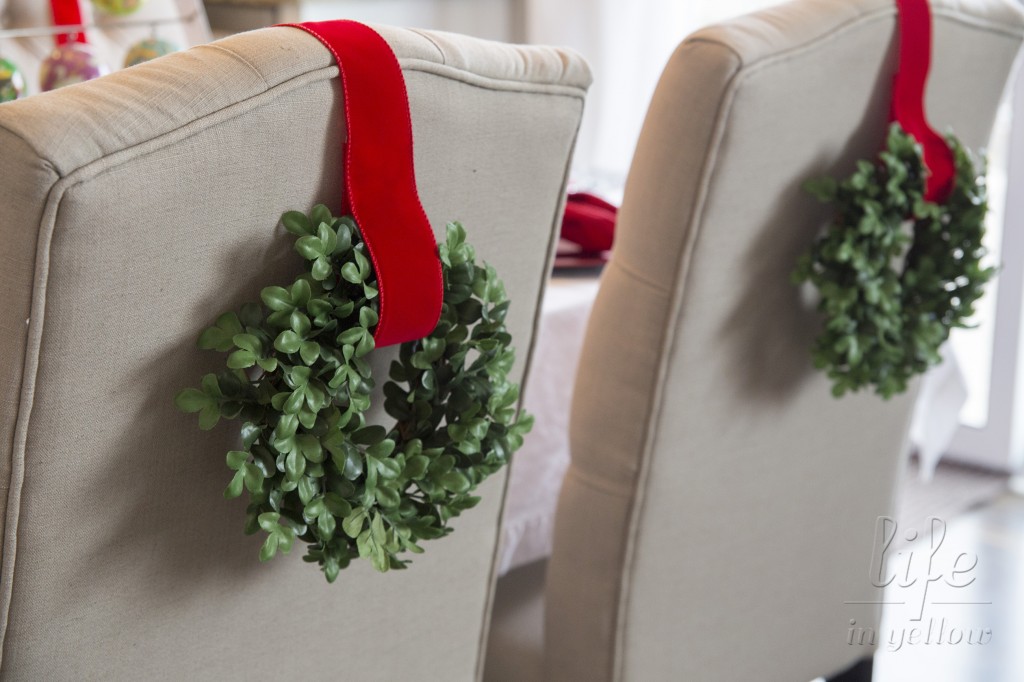 This felt rag wreath was an EASY impromptu project the other night – and is perfect to hang on the pantry door. (Separate how-to post to come!)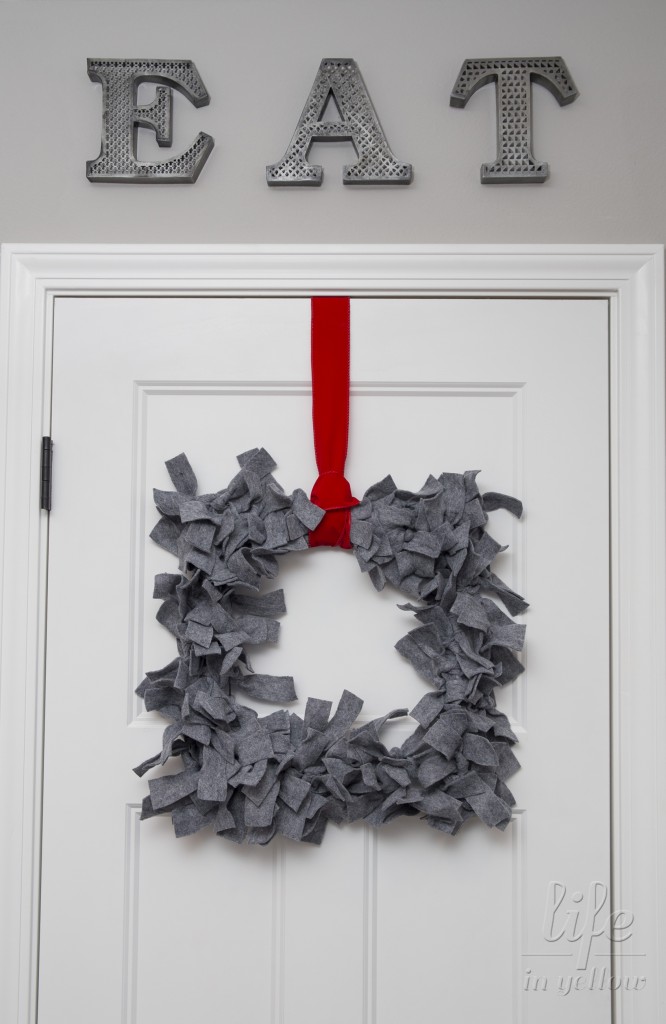 We missed the warm weather window for stringing lights on the house – but I did manage to get the outdoor wreaths up…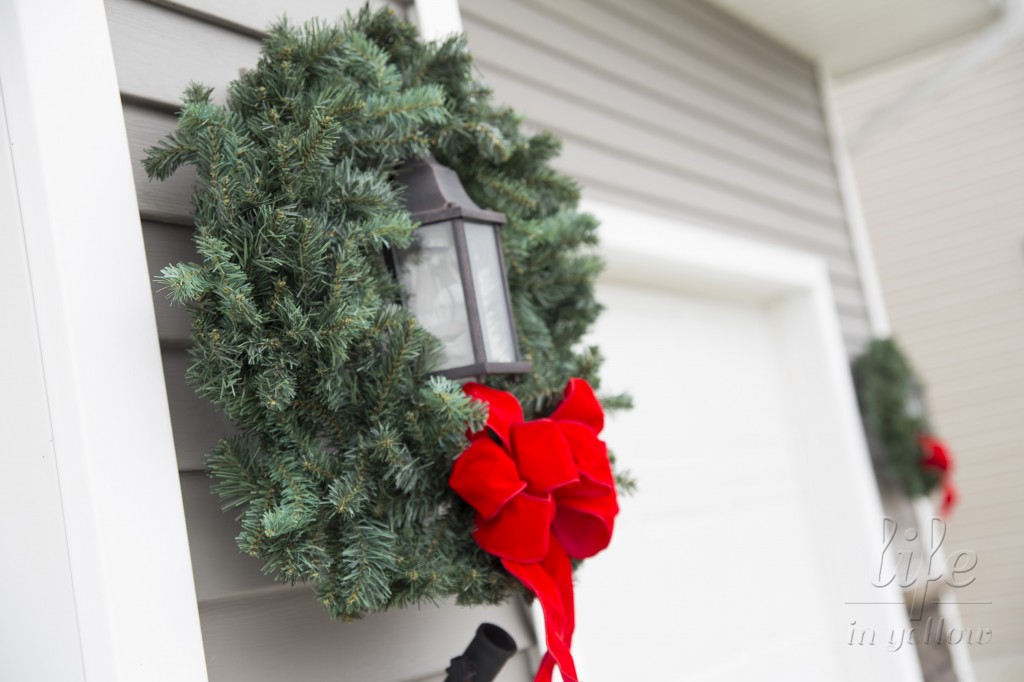 …and some garland over the door.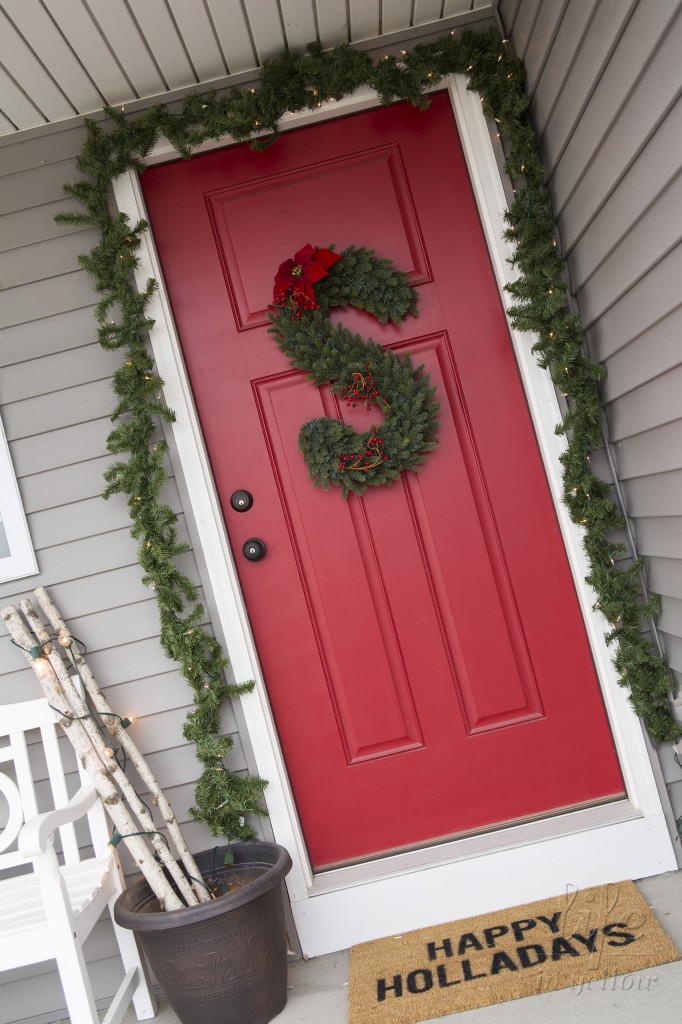 The potted tree that was out here last year was on its last leg at the time and we ended up pitching it after the holiday season. In its place, I wanted something different this year – a planter I had on hand, some birch branches I scored this summer, and retro lights wrapped around them made for an easy replacement that didn't cost me a dime. "Holla!" from our home to yours this Christmas season… 😉
Heading downstairs, I set up another Target sequin tree (LOVE how simple these are – and the price is right!) and hung up an Ikea lighted wreath (wreath #7 or 8, if you're counting at this point!) on the wall across from the bar.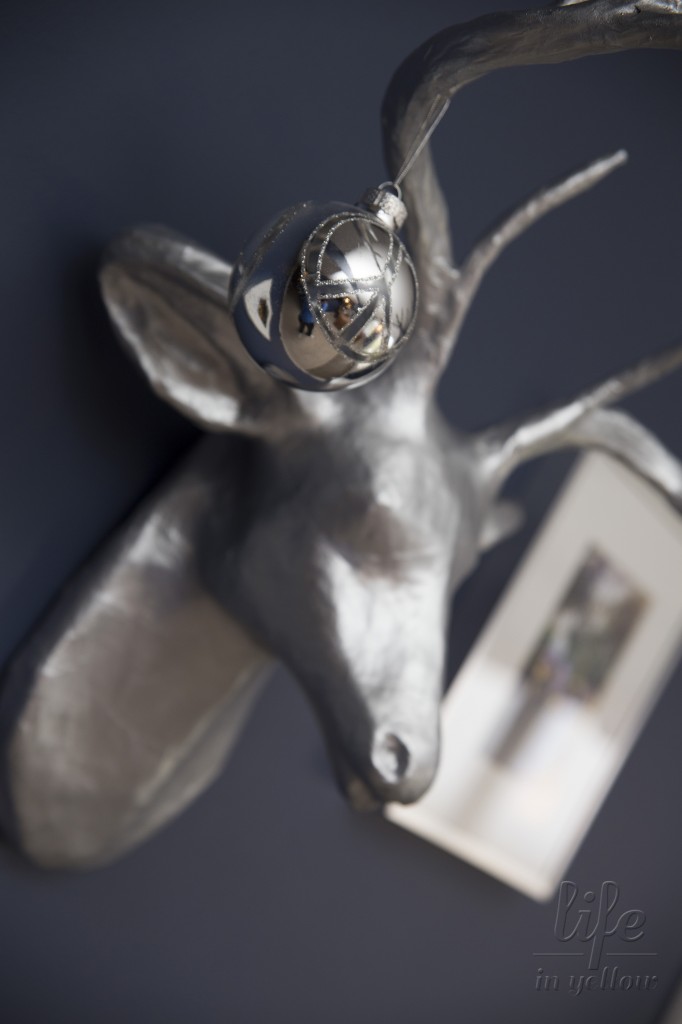 Page and I have jokingly dubbed our evolving house style as "mod lodge". We are going more and more modern with our taste, but with a lodgey comfortable feeling. With this idea in mind, it seemed only fitting that we deck the deer and add some antlered stocking holders to the mix.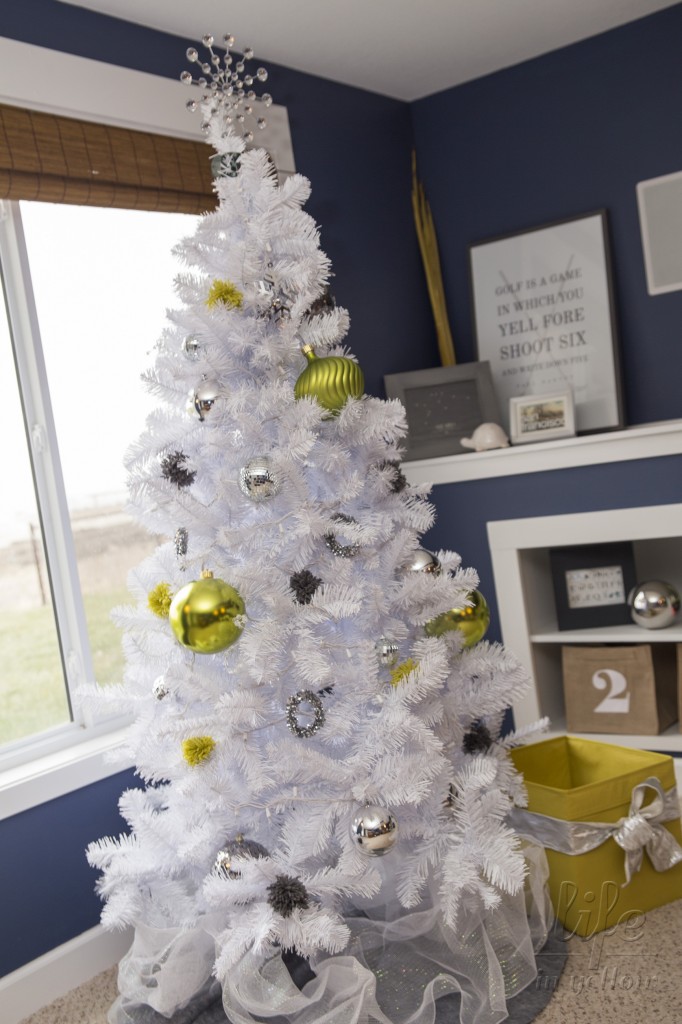 I unpacked the white tree (usually in my office) to find it all yellowed (boo!) so in the eleventh hour of Black Friday, I braved the crowds to find a replacement. The ceilings are low in our basement, so it didn't need to be anything crazy large, and I really wanted the look of a white tree – at least for this year. I filled in with some silver stuff, but otherwise went with grey and chartreuse ornaments. (PS – we call the above photo "adventures in creative cropping"…as there were no less than six bulldozers in my backyard today, photobombing all my pictures!)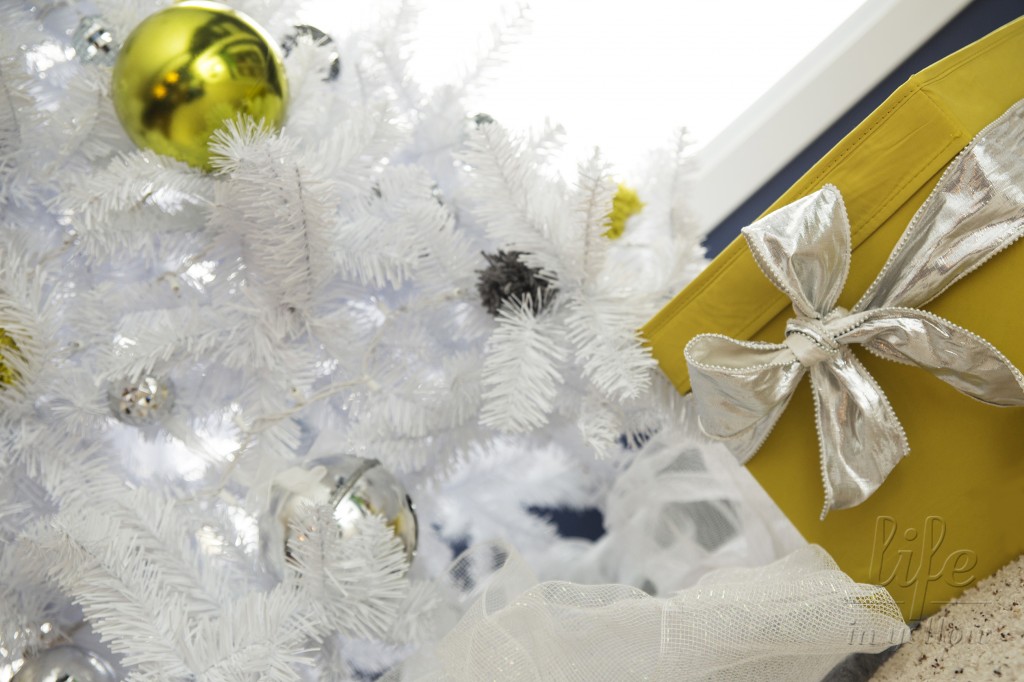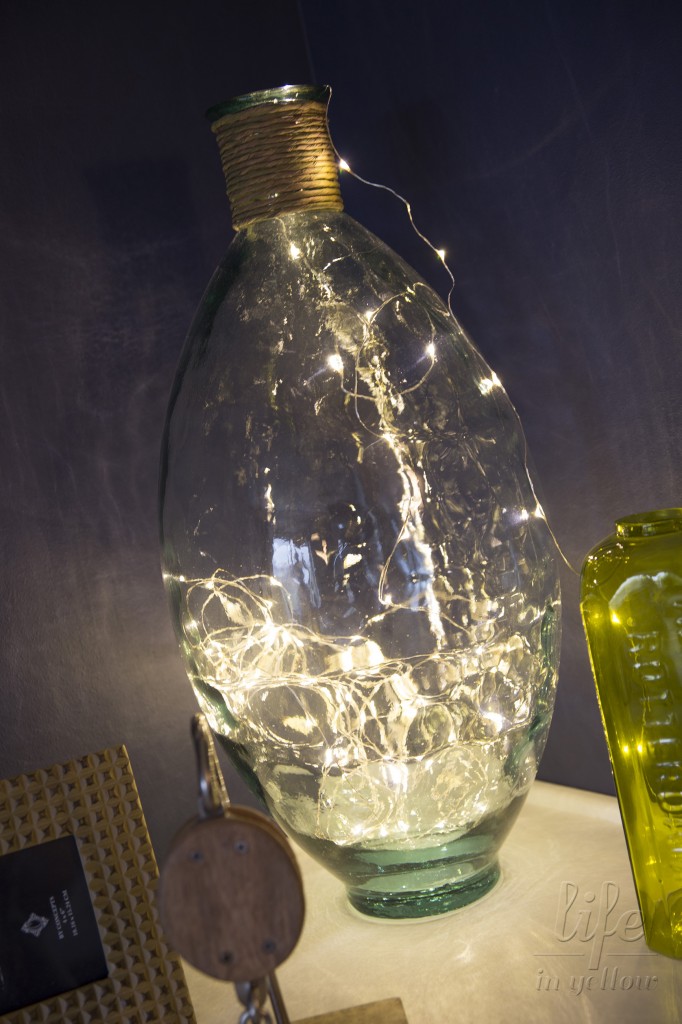 I'll have to shoot the above again at night to get the real effect – but I am loving these teeny wired lights that don't get hot (Amazon and Restoration Hardware both sell them)…I feel like Buddy the Elf, but I am calling this my jar of Christmas Spirit! 🙂
I set up my small tinsel tree with the 2007 to 2013 ornament frames in my office, but otherwise didn't decorate upstairs this year. I feel okay about it – none of our family is coming our way this year for the season, and any visitors we have usually don't make it upstairs anyway. Hope you are enjoying bringing the holidays into your own home — thanks for stopping by to take a peek!