I almost didn't send a card this year — I couldn't find a single great photo I thought was "card-worthy"…but in my search for one, I realized just how much HAPPENED this year:
We visited Hawaii for the first time. Page tore his ACL and had surgery. I went to San Francisco for the first time (and DIDN'T see the Golden Gate Bridge due to the crazy fog!). Page golfed every free moment he got. I started ClickSmith Photography. We went to Iowa games. We hung out with family. We created great memories with friends.
And THAT is all worth capturing.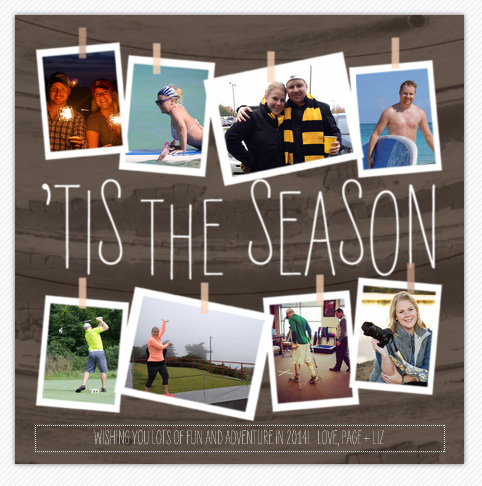 Wishing you lots of fun and adventure in 2014! Love, Page + Liz