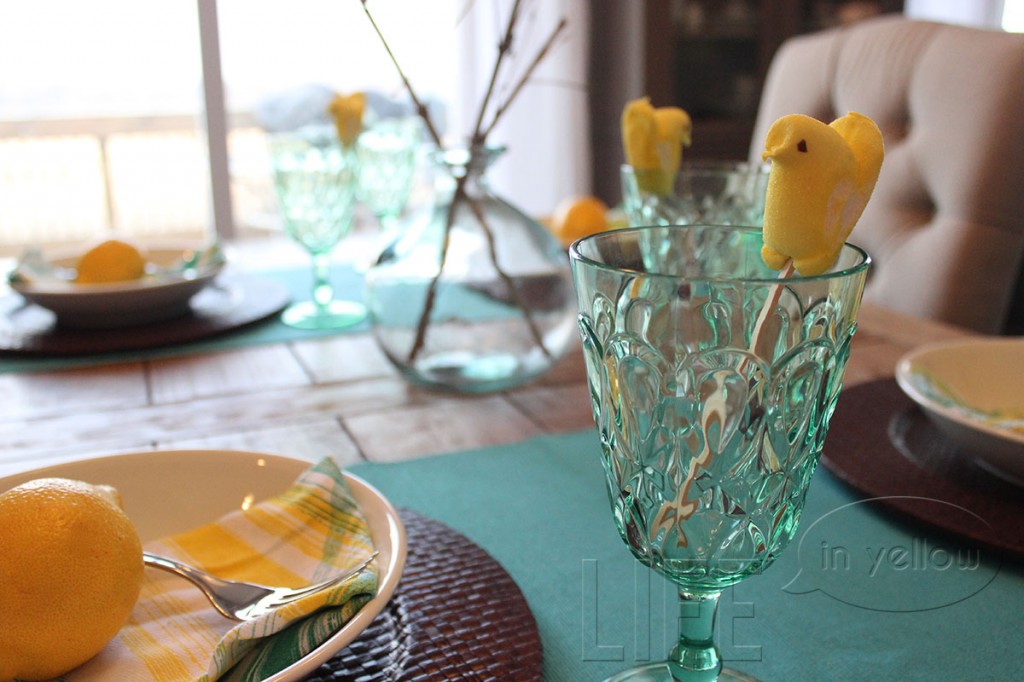 I'm excited to start a new little series of posts here on the blog –> "Set The Table". I love studying tablescapes from the cleanest and simplest to the most glamorous and elaborate. There really is an art to a well set table that doesn't feel too cluttered nor too bare for the occasion. No matter the level of complexity, I am all about using items I have on hand, mixing and matching to get the most mileage out of my stuff, and coming up with something fresh each time.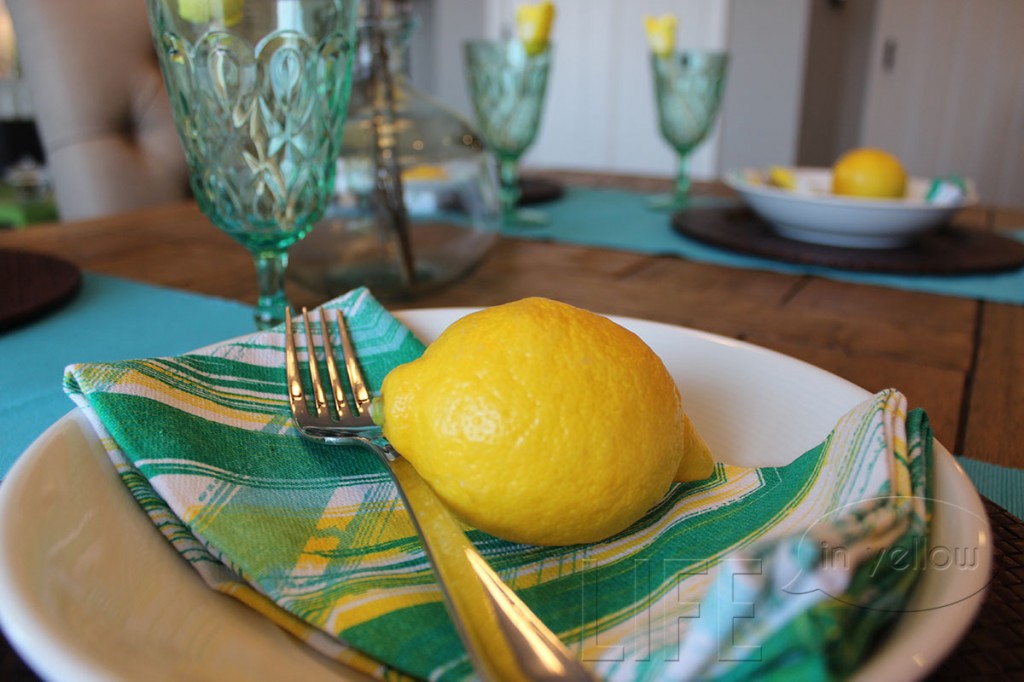 After my bestie picked up a couple of these aqua Ikea runners I'd been eyeing, I wanted to pull an Easter brunch scheme together around them! I feel like brunches can get a little stuff and overdone, when really, it should be about being relaxed, enjoying a leisurely weekend morning chatting and eating with friends and family.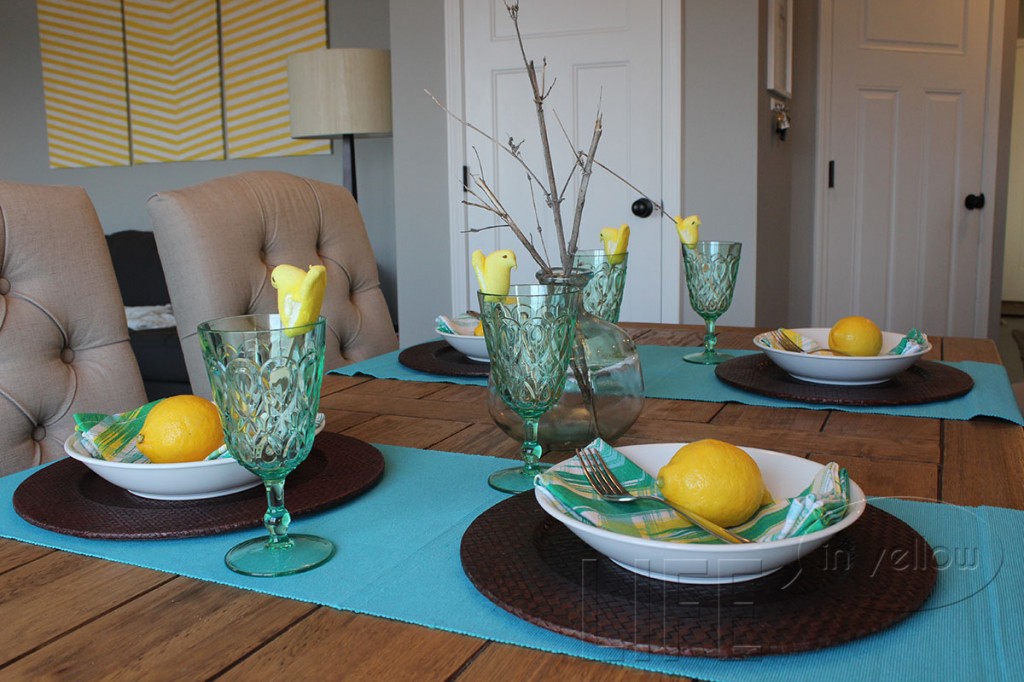 I tried to keep the vibe casual by not using a tablecloth, and keeping silverware only to a single fork, which I laid IN the bowls for something different and less formal. I like using these shorter (55″) runners horizontally to double as place mats for each setting. I mixed some chargers I've had forever with our everyday dishes and some acrylic glasses I'd spied at TJ Maxx earlier this month (in the color of the year, no less!) and some cloth napkins from Target that I bought solely because they had all the colors of my new scheme for this main area of our house and I couldn't walk away from them. A vase I had on hand and some sticks from the yard make a very simple centerpiece. The only new item for this setting was the $1 package of Peeps that I stuck on coffee stirrers and popped into each glass. The lemons were in the fridge anyway. Groceries serving double duty as decor – love it. 🙂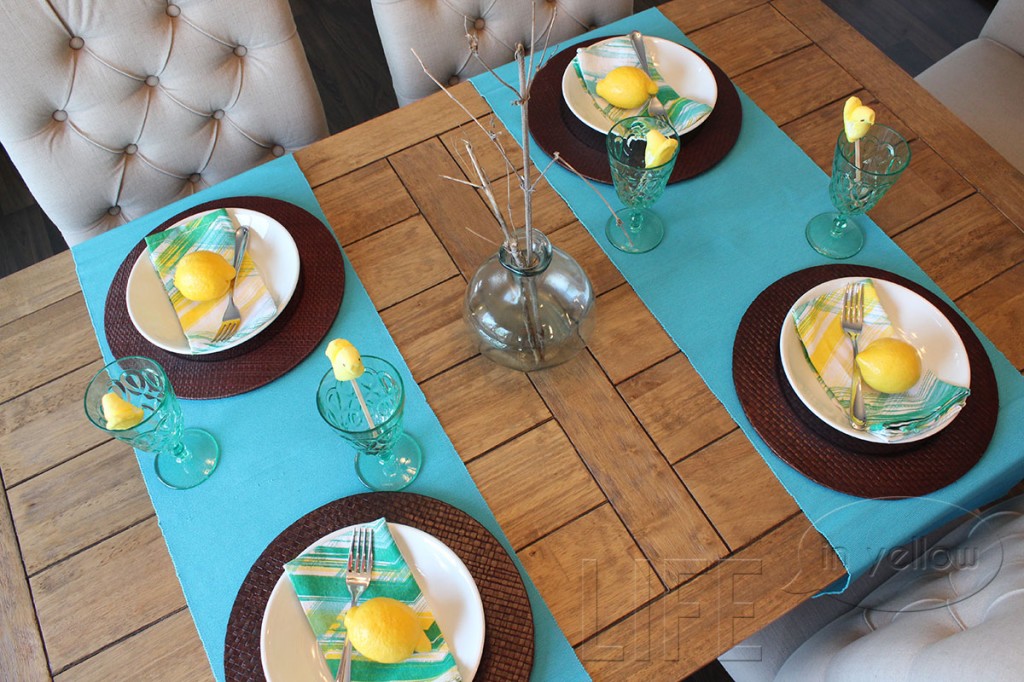 Ironically after creating a table set for four, it will be just the two of us this year for Easter – but I'm so looking forward to a relaxing morning to ourselves. Hope you enjoy your Sunday, wherever you're spending it!