We spend a good amount of time on the upper level of our home, so it made sense to me that it be decorated for the season as well.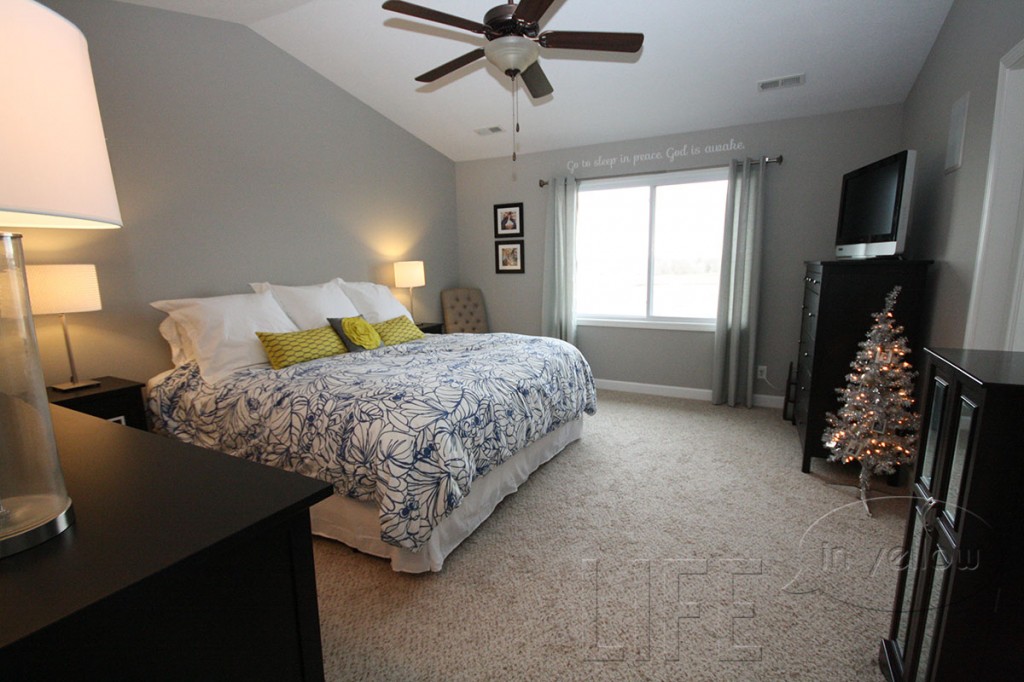 I kept it simple with a little silver tinsel tree in our bedroom. This is the only tree I did this year that is "colorless" although I could see adding some fun chartreuse ornaments later on to match our throw pillows.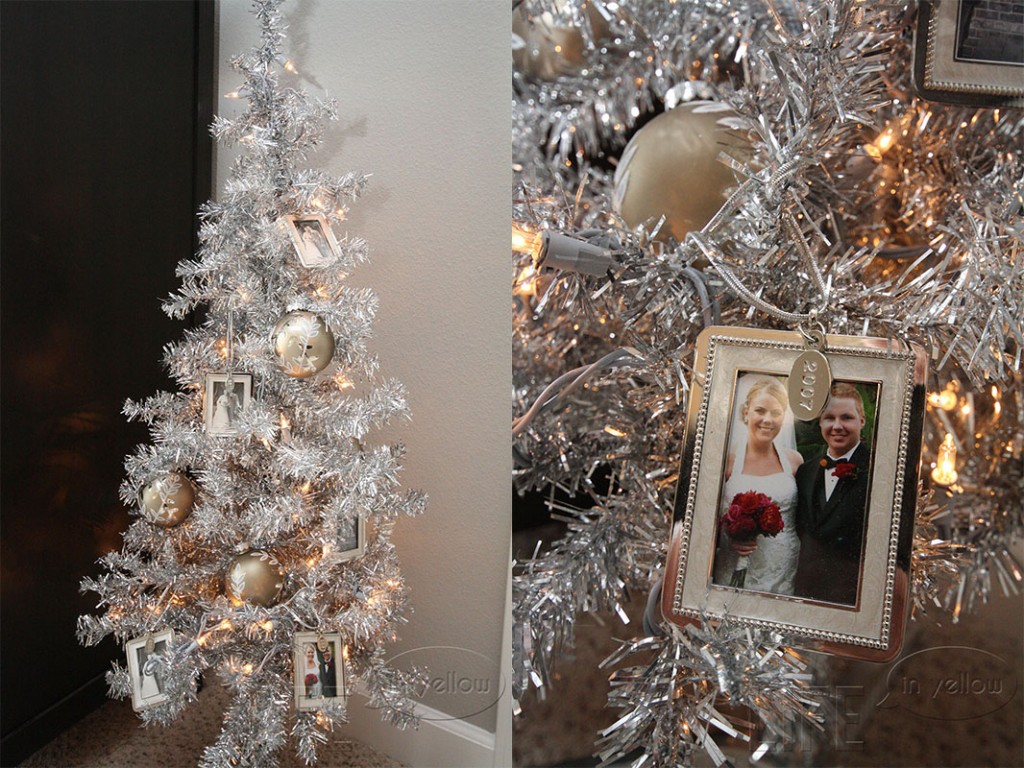 For now, a set of silver/gold balls and my "calendar" ornaments hang on this tree. I started collecting this ornament from Crate & Barrel the year we were married and have made a point to purchase one each year since and include a wallet-sized photo from that year. I hope they don't stop making these any time soon, but I figure if and when they do, I can switch to a new style and mix and match.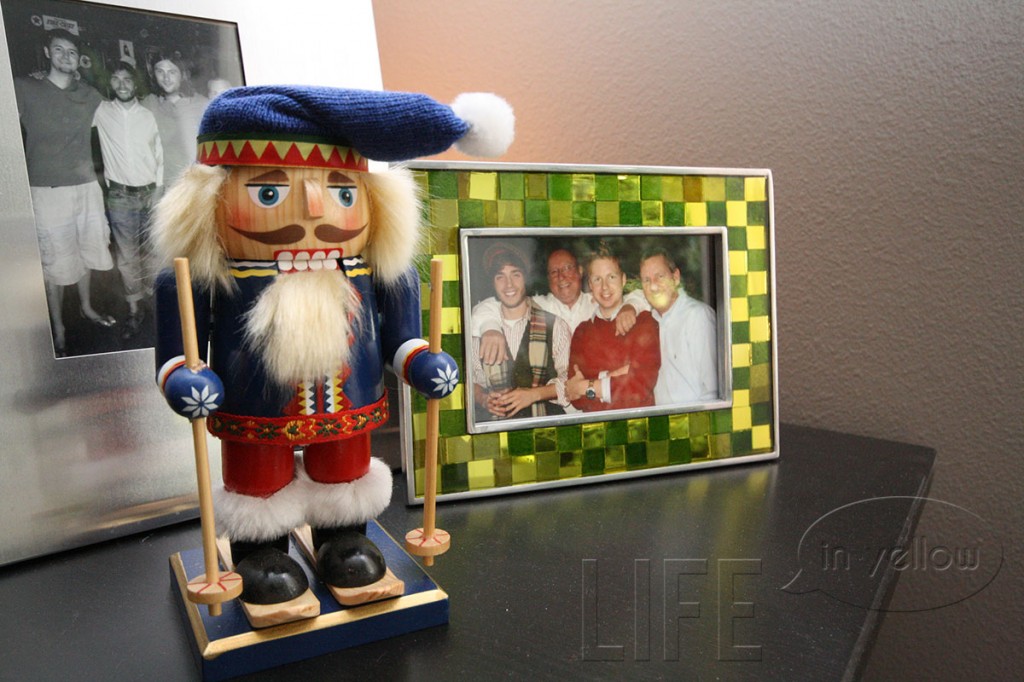 For Page's office, a funky green frame of he and his best friend and both dads taken at Christmas in 2006 is one of the fun xmas things to break out. Page had been asking for a skier nutcracker for years and I finally found a reasonable one last Christmas so Page was excited when I pulled him out of the box.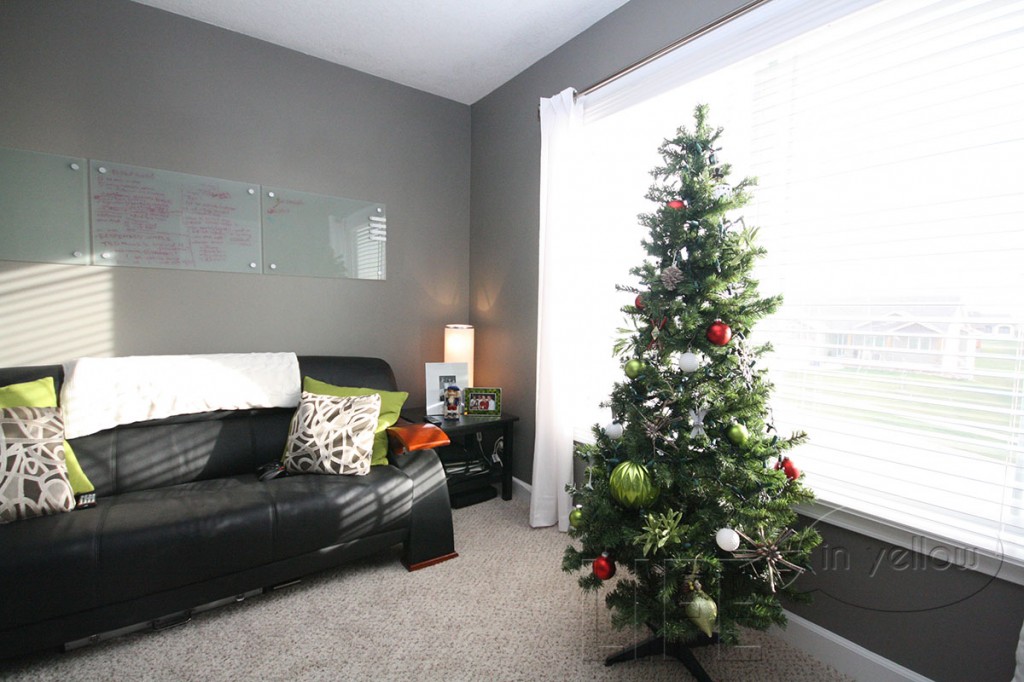 No office is complete without a tree. I love how these ornaments are so very Page, from skis and dirty martinis to golf balls and gambling. 🙂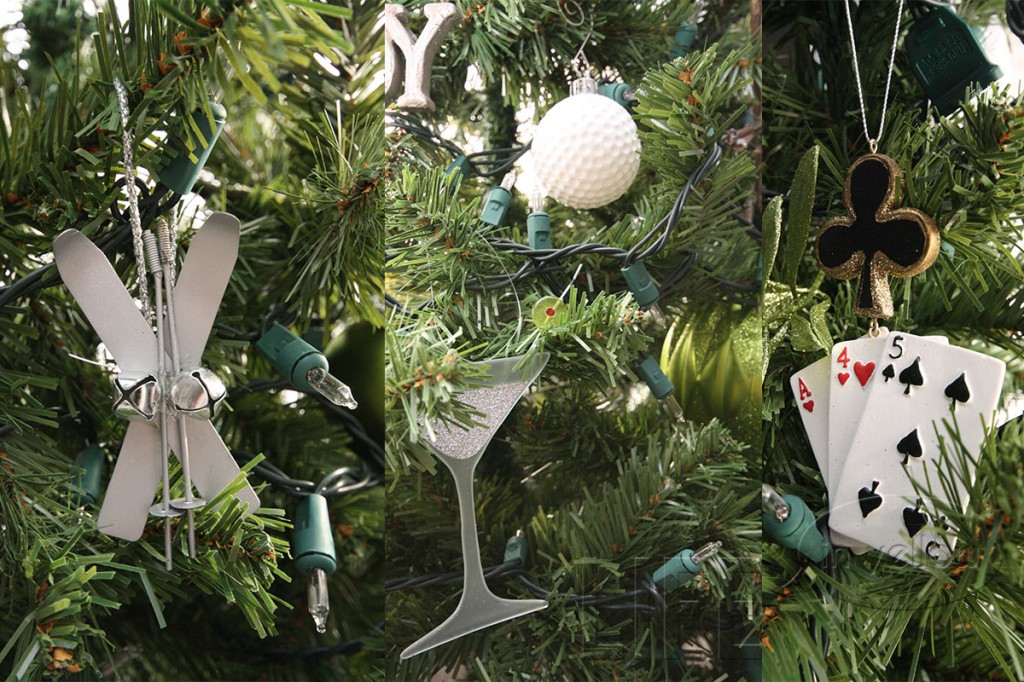 I've never been a huge fan of blue Christmas ornaments, and maybe I've never paid attention before, but it seemed the deep blue hue was everywhere this season. Who knew Wal Mart was on to the Manolo blue craze? 😉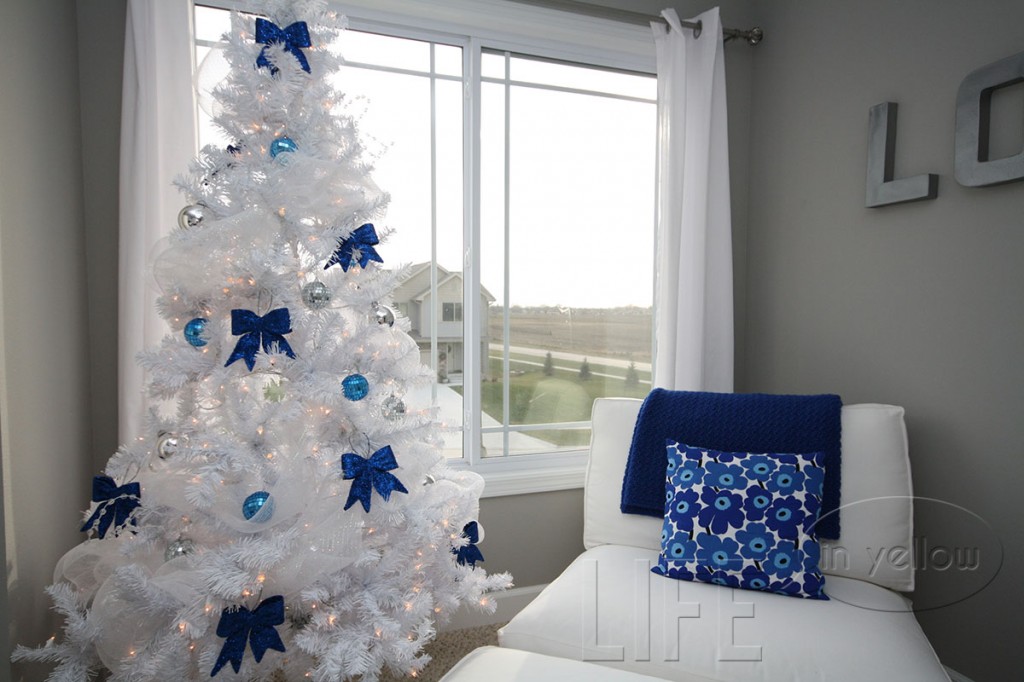 Love, love, love my blue bows!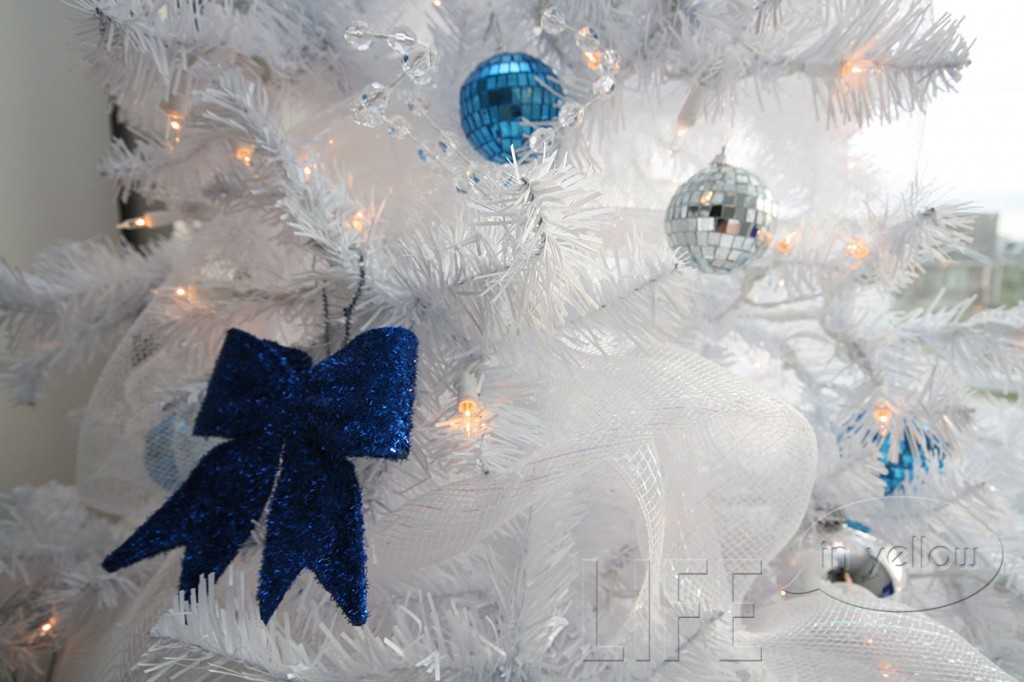 Thanks for stopping by!