I have had so much fun decorating for the holidays this year!
To keep this from being too lengthy, I broke it up into two parts. Welcome to our home for the holidays…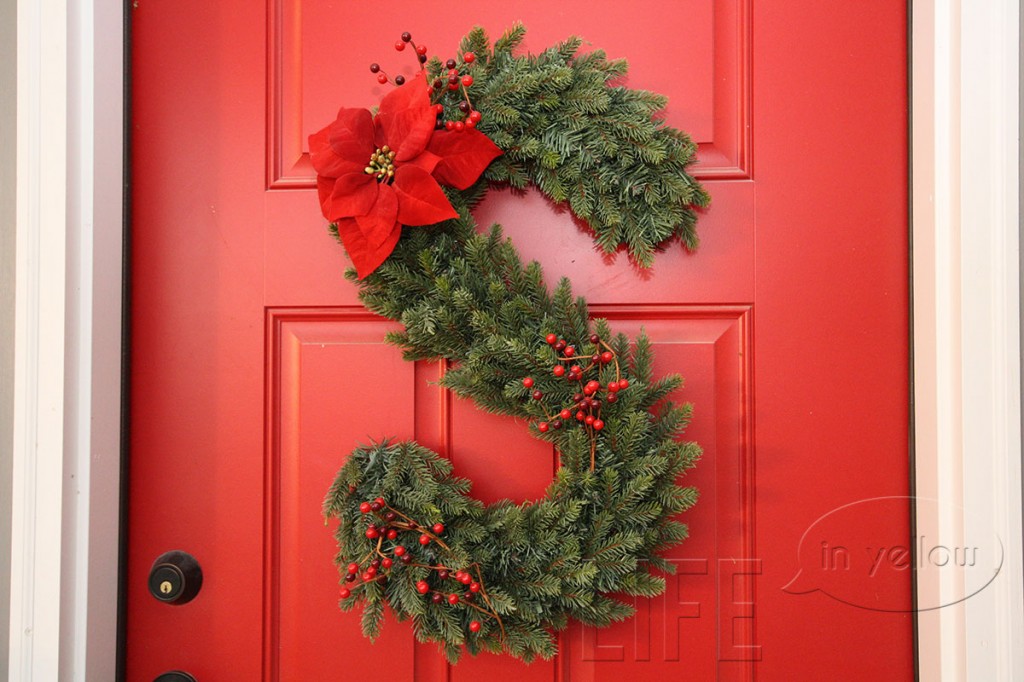 For me, it all starts with the entry! I want guests to feel warmly welcomed and festive when they come to our home during the holidays. To begin, I took advantage of a seventy-degree day in November (whaaat?!) to hang our outdoor lights.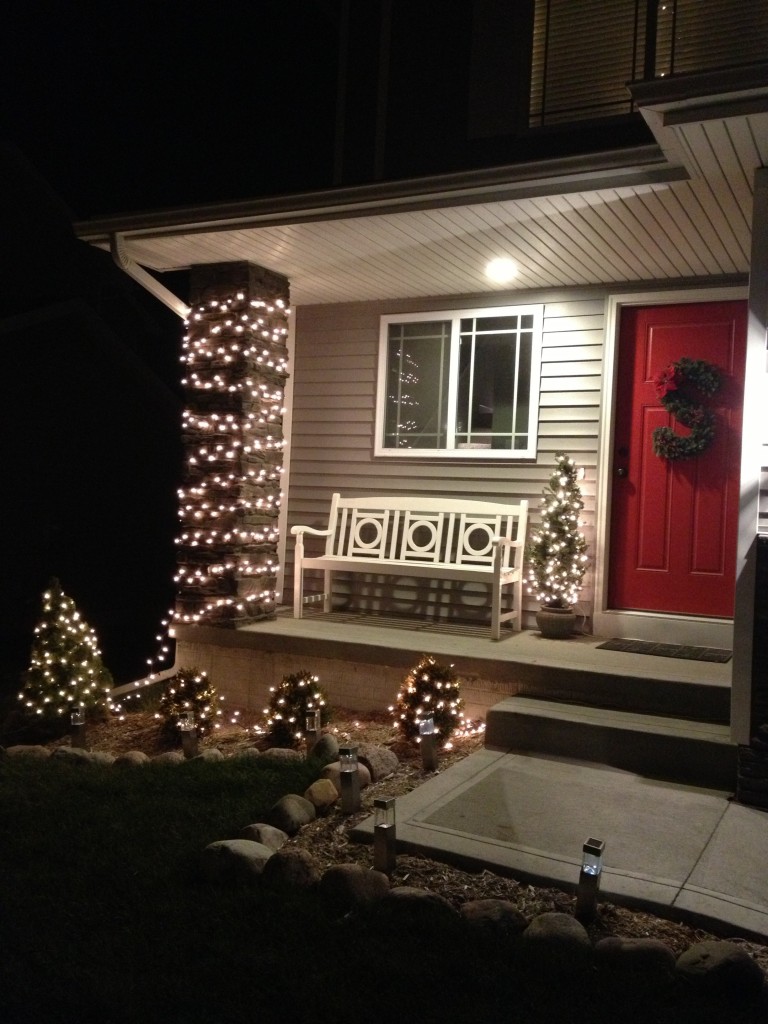 New construction doesn't give us much to string on, but between the pillar and our baby landscaping, I tried to make it work. I added a potted tree next to the bench and embellished the "S" wreath I'd bought with a few picks before adding it to the door.
Won't you come in?!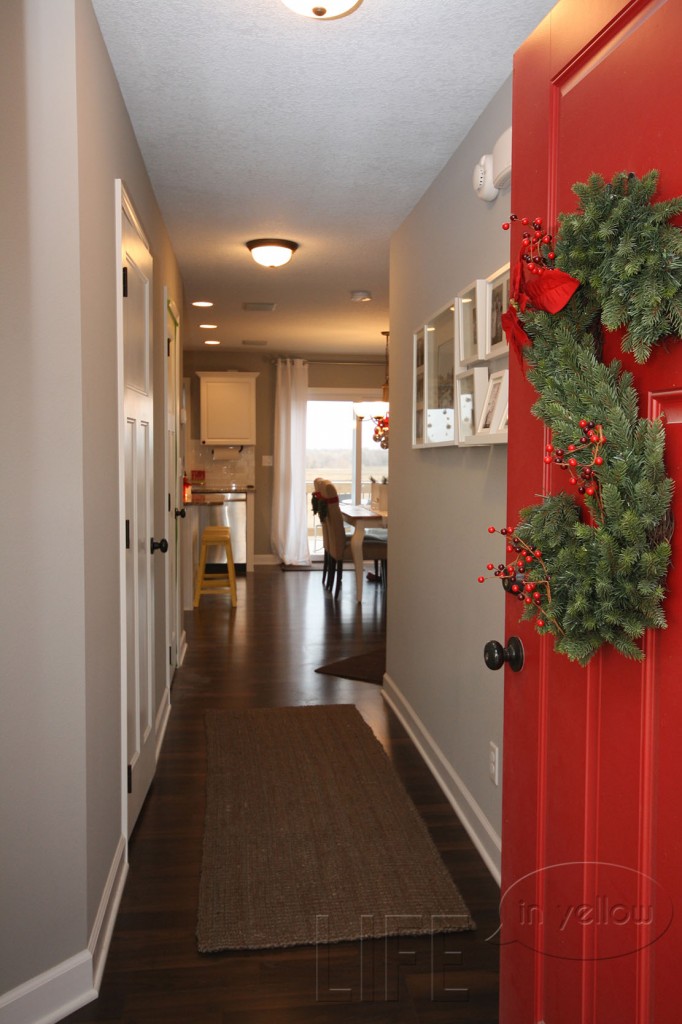 On the inside of our entry, I swapped out the glass vase with some wintery white branches, mixed in some blingy branches I found at Pier 1. I love this new jingle bell doorknob swag – the ribbon matches our wall color perfectly.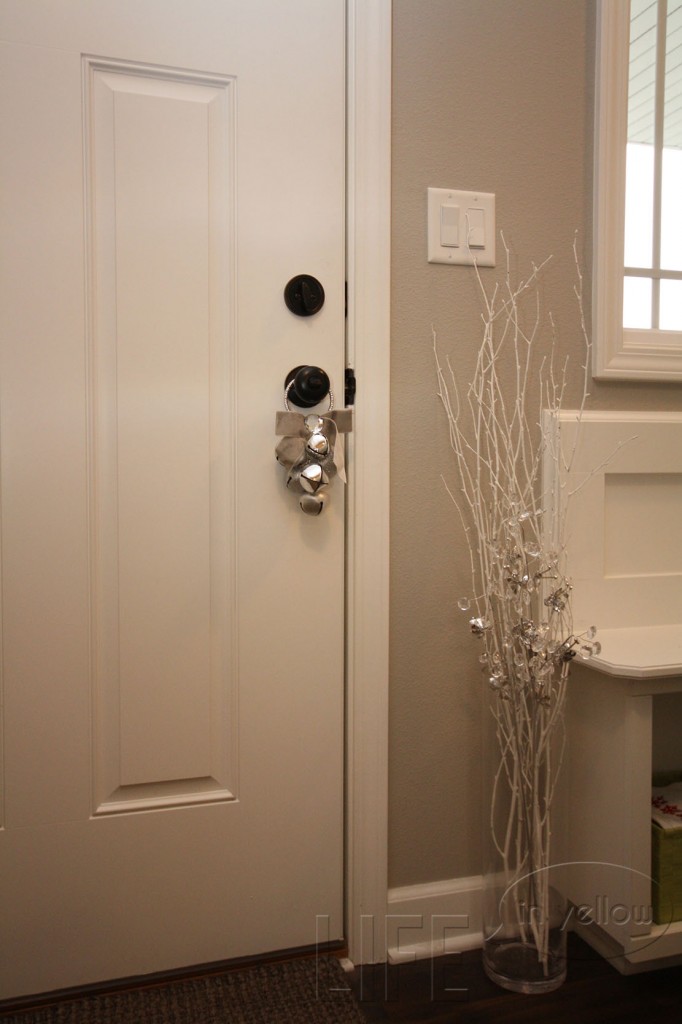 For the kitchen, I set out a few of my favorite things. The vintage apron hanging on the pantry door is a gift from my bestie…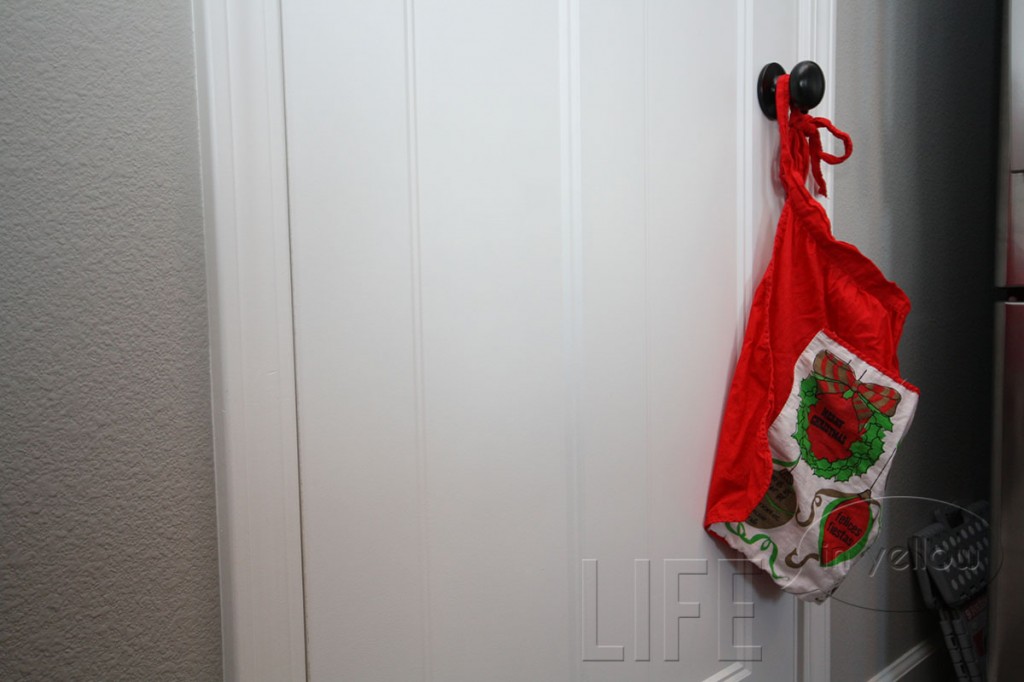 …and the hand-painted twelve days of Christmas ornaments are one of my very favorite things to unpack each year. Page's only decorating request as I dragged in one tub after another was that after the lit pumpkin had been on the island all fall, he wanted something else there that would still light up and we could leave on at night. Check…done!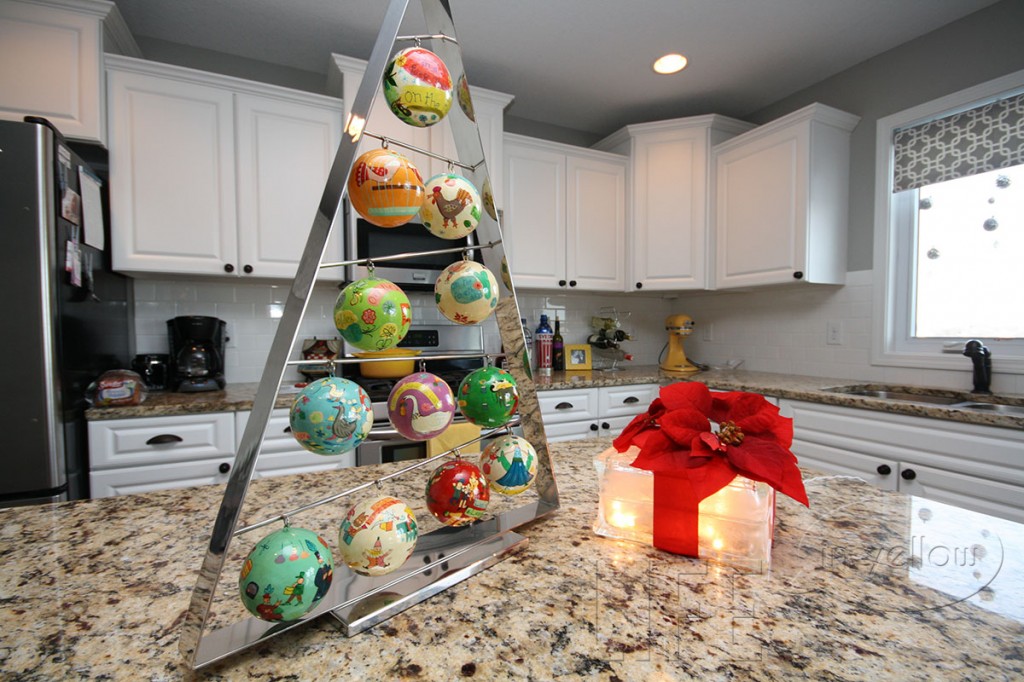 To finish up in the kitchen, I strung some ornaments on fishing line in the window and finally got my hands on some Mrs. Meyers "Iowa Pine" hand soap. It smells like Christmas every time I wash my hands. 🙂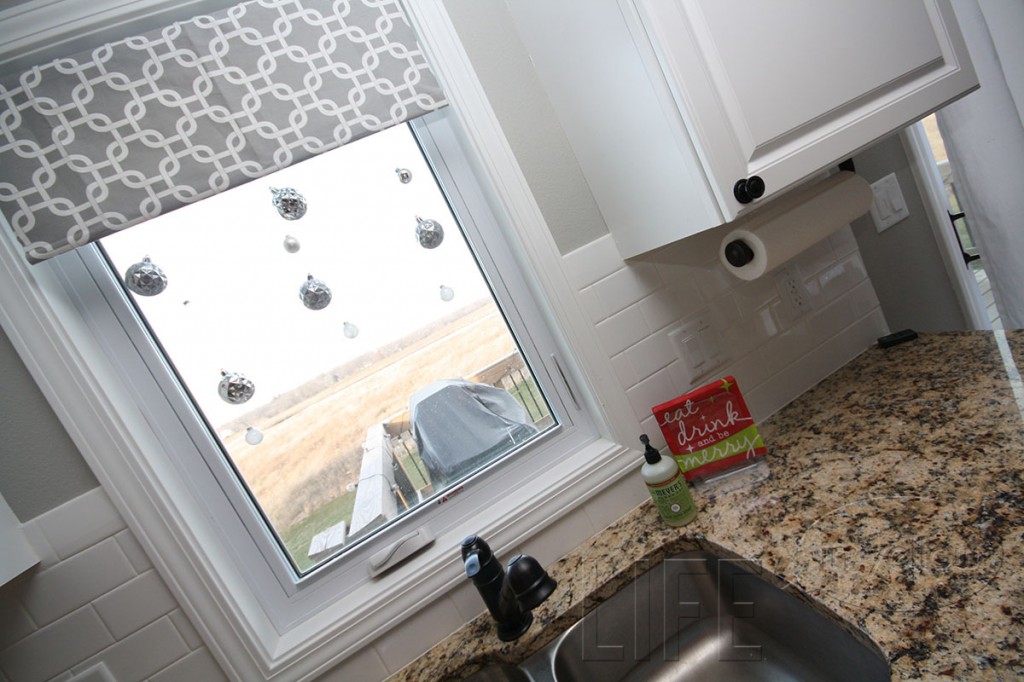 As you might know by now, our kitchen/dining area/living room is all one big room, so you turn around…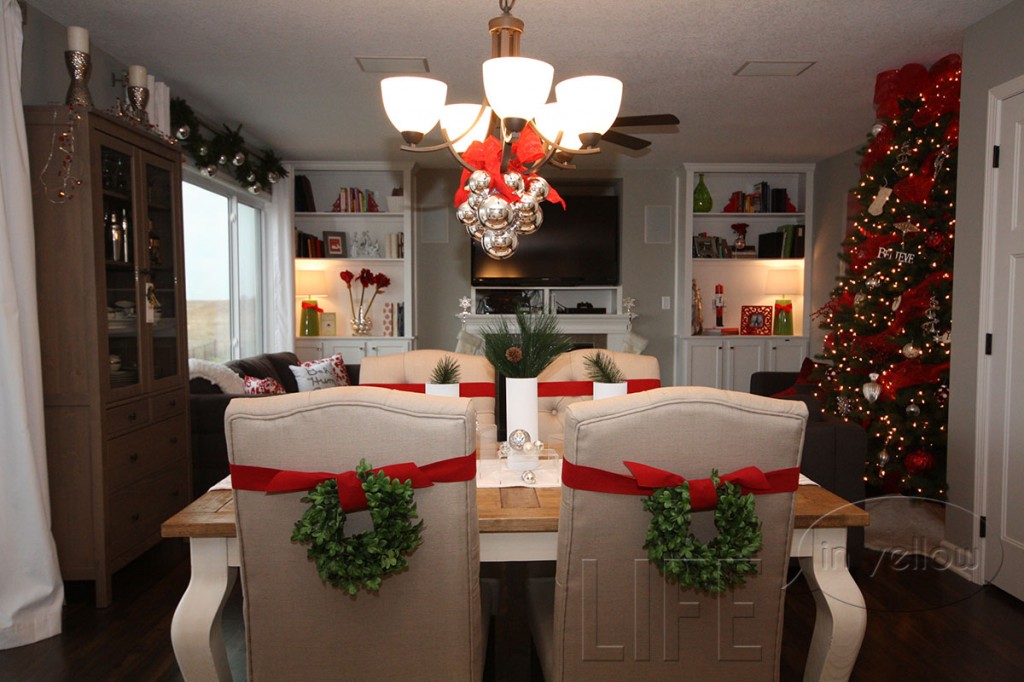 …and you see the dining area…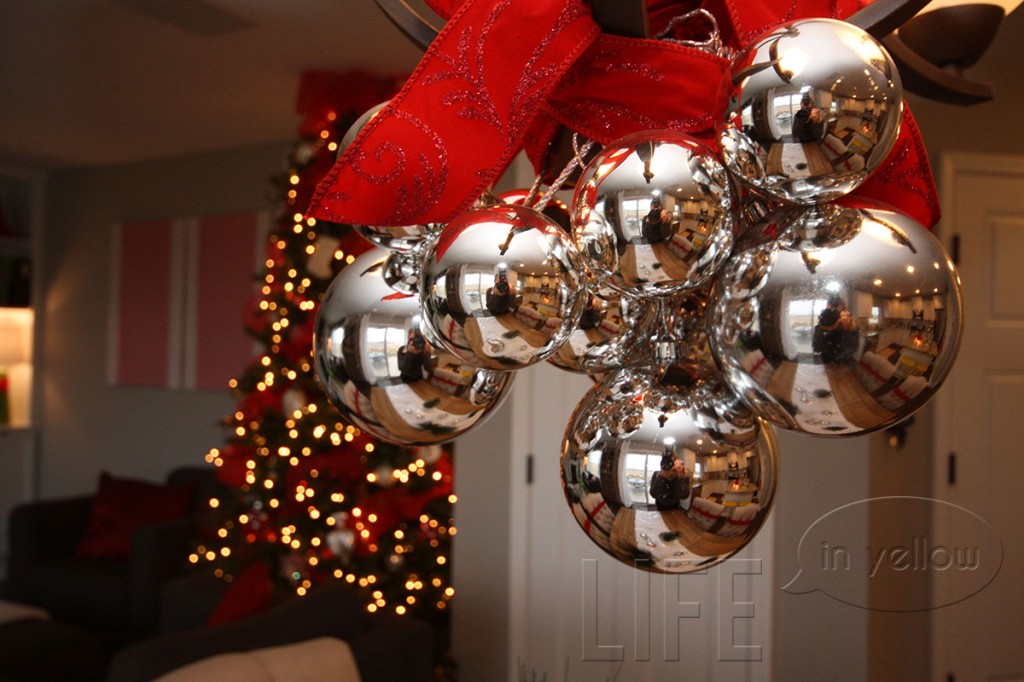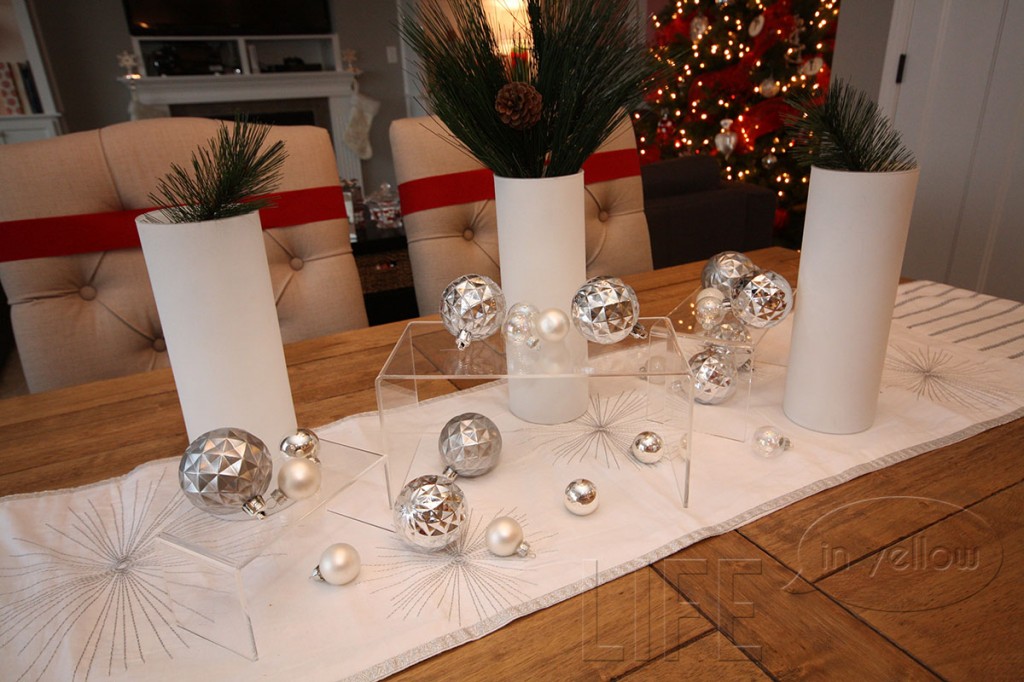 …still working on doing something new and different for the table….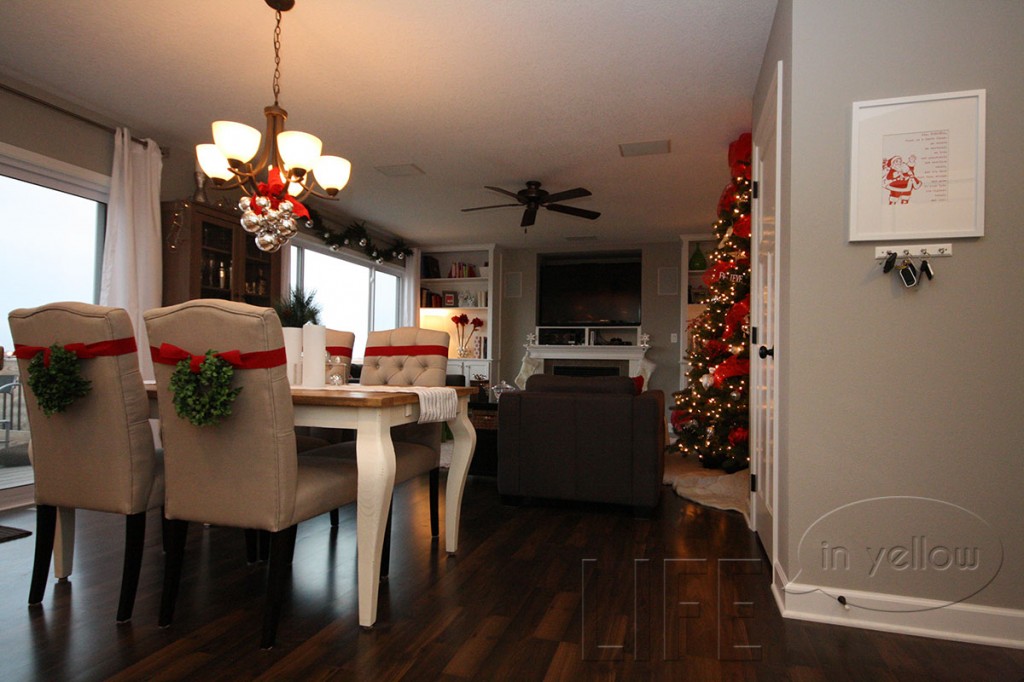 One of my favorite details that is new this year is the swap-out for this "Yes, Virginia…" print. EDITED: I finally found the link to this and other Christmas prints by this artist – check it out here!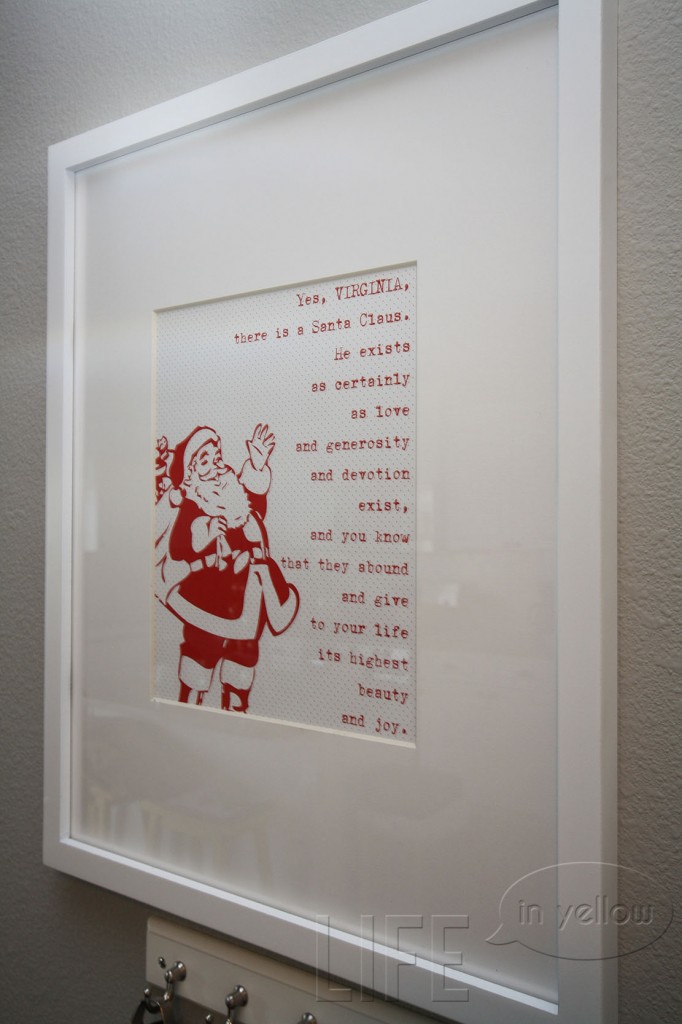 A few more details…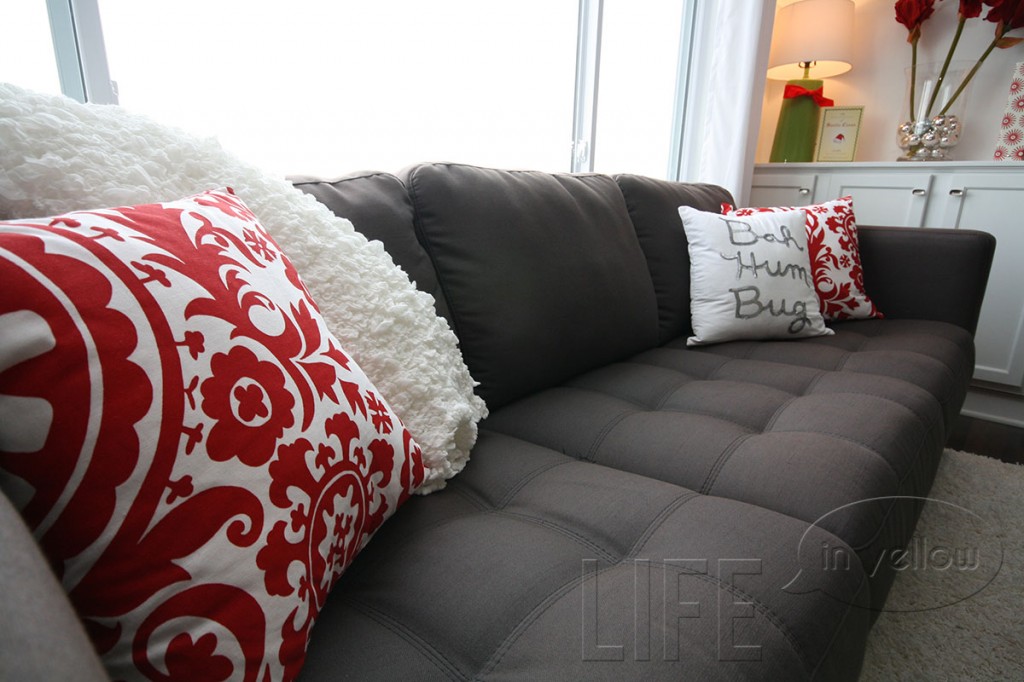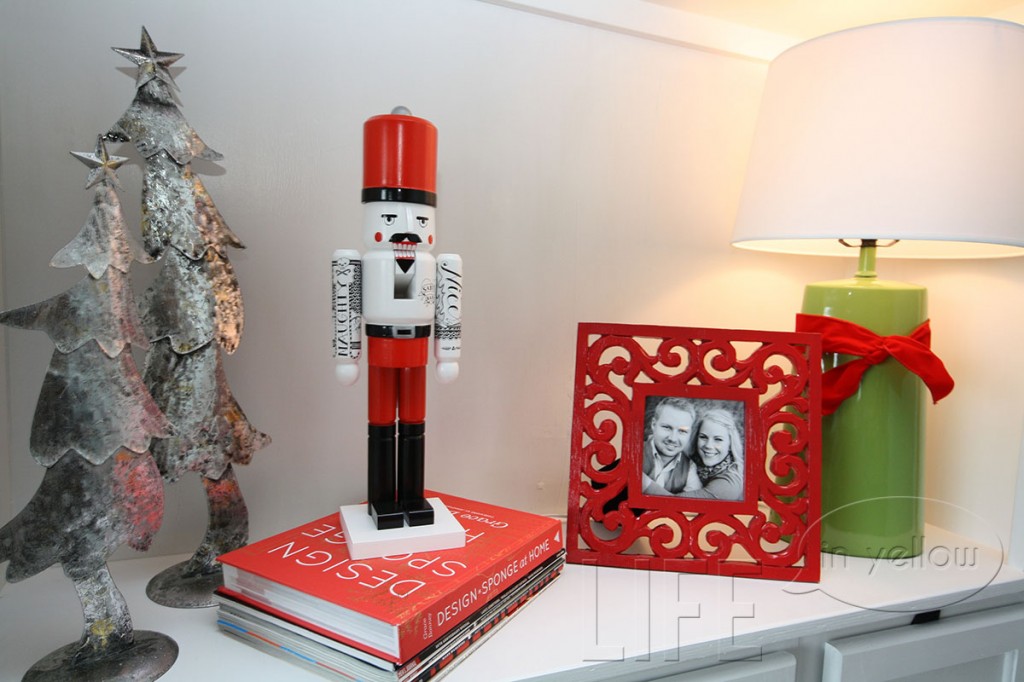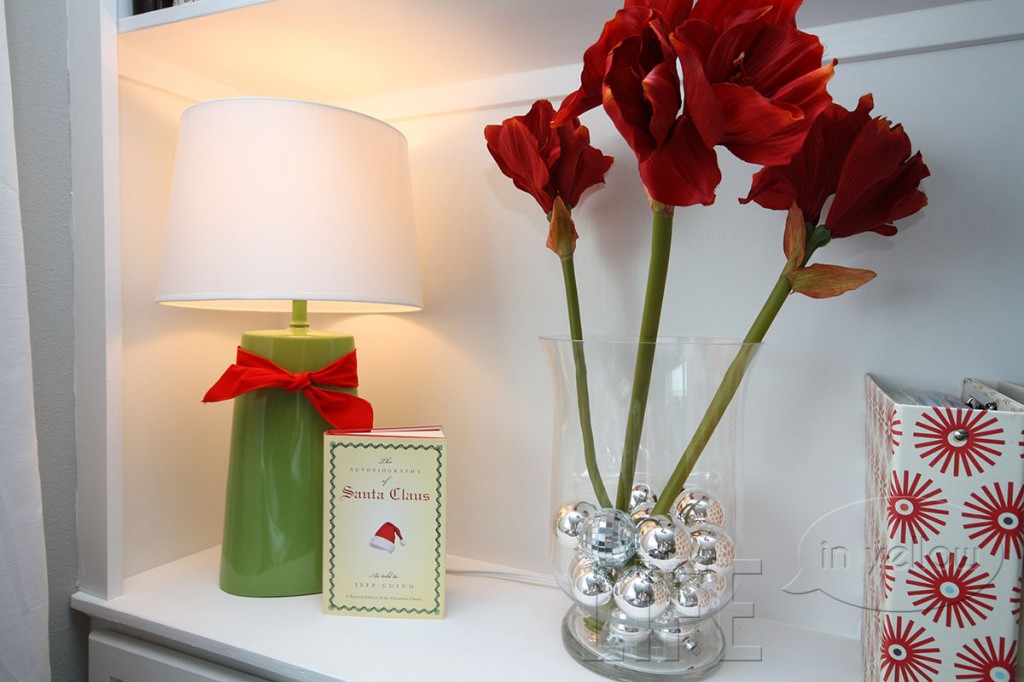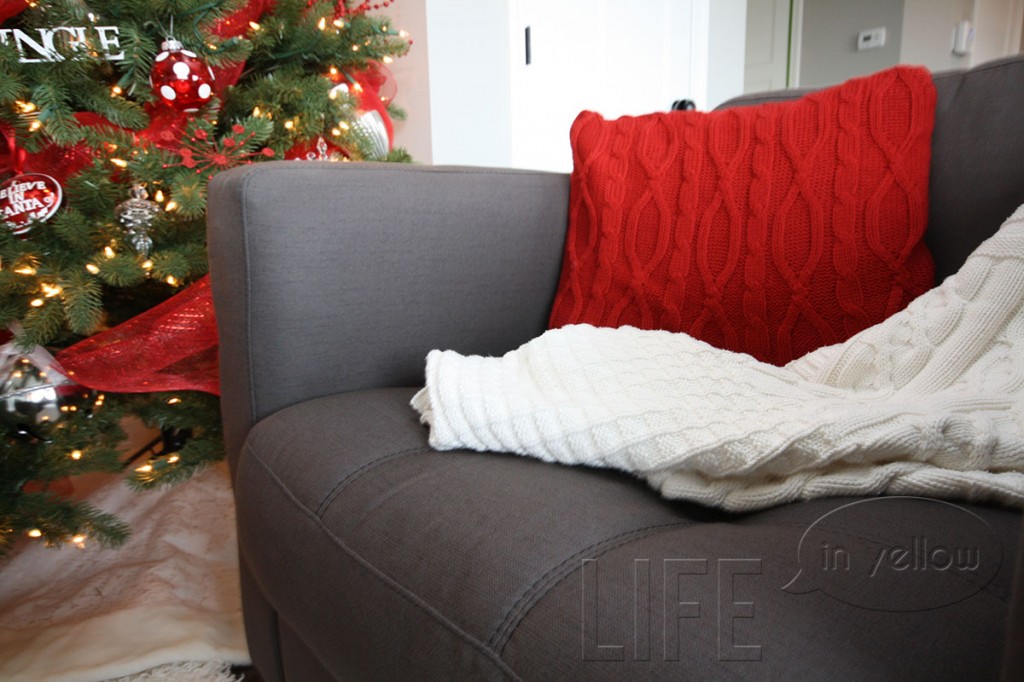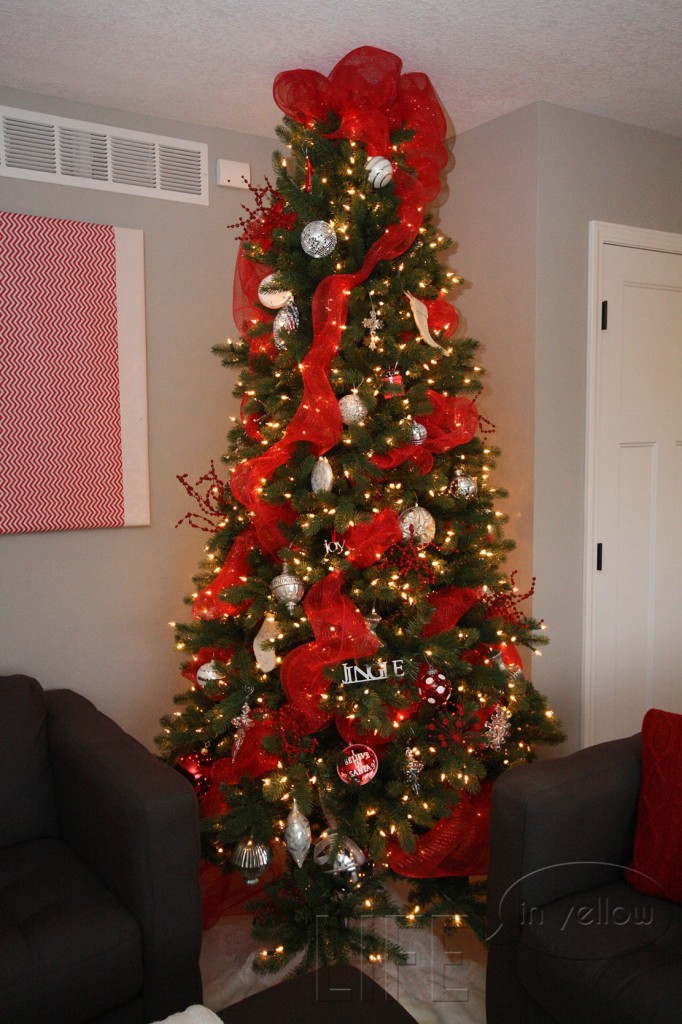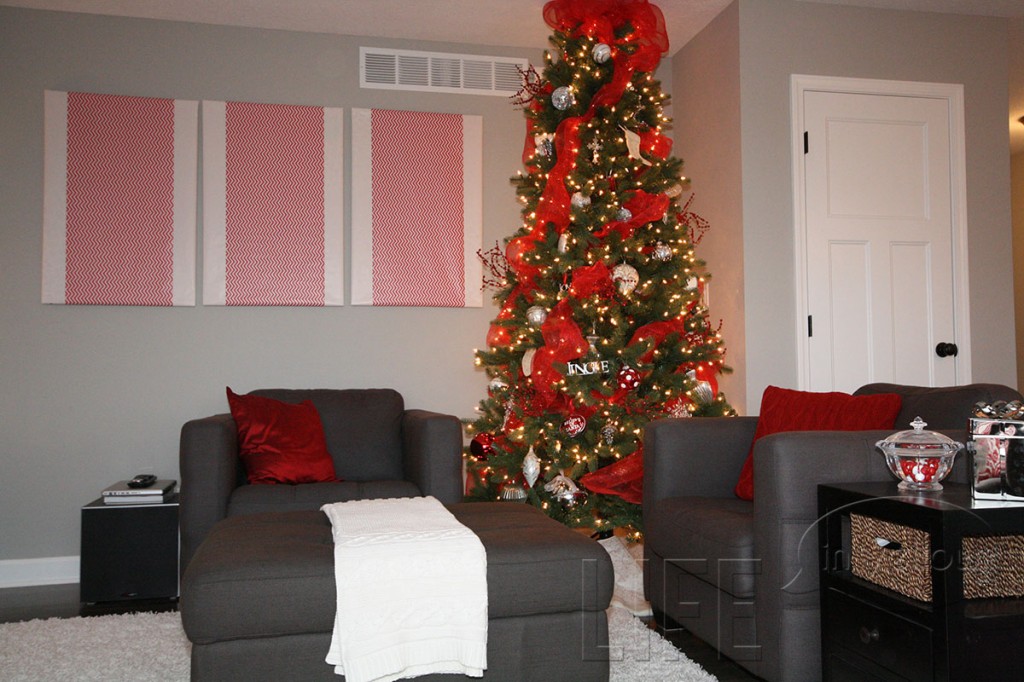 I wrapped the canvases I painted in gift wrap for the season. This was a whole big thing – I had about three other ideas that didn't pan out…sometimes you just have to settle for Plan D. 🙂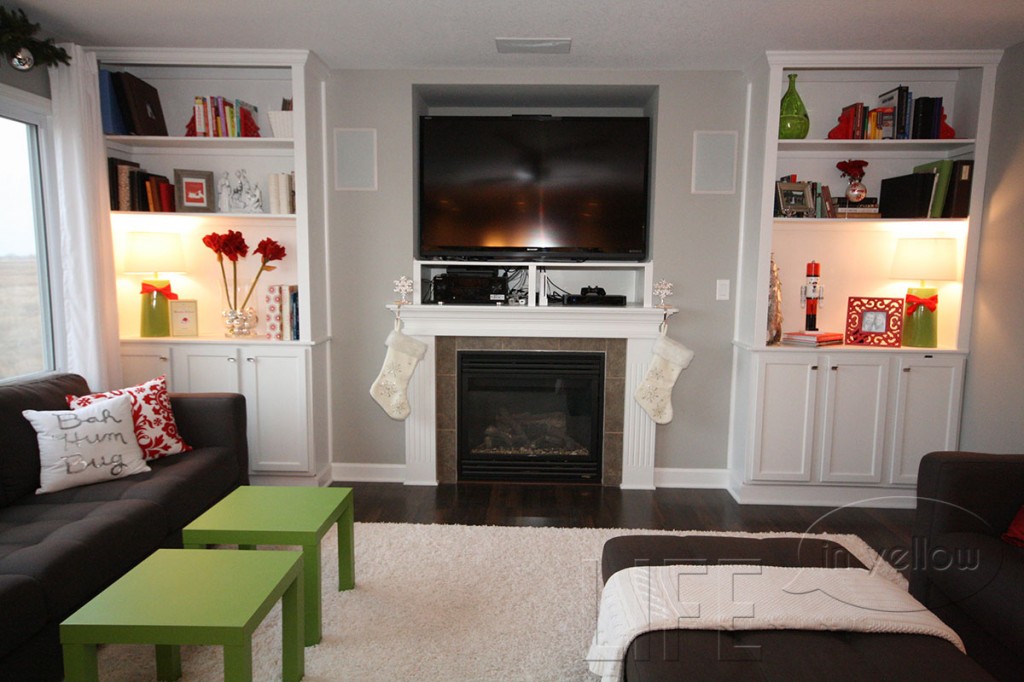 Thanks for taking a peek – back tomorrow with the second floor!