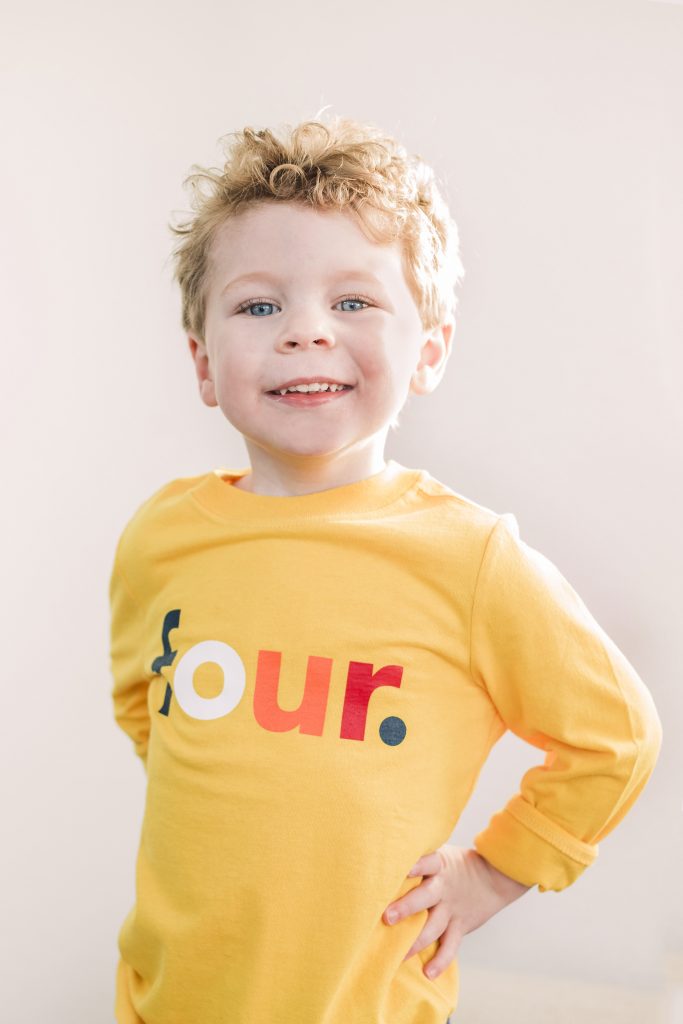 All traces of toddlerhood are long gone — full on kid mode and it's all about blasters, all day every day. You will ditch us in a heartbeat for your friends, which means any kid in the neighborhood.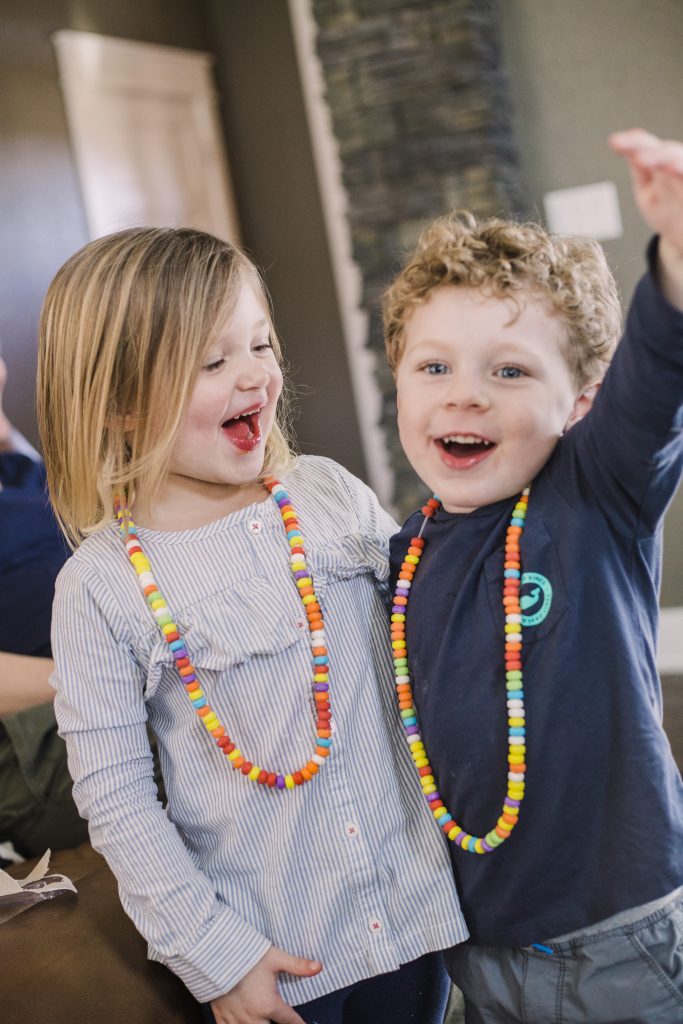 We kept your birthday low-key this year, having a couple friends over for pizza and cake, then heading to the nearby bowling alley.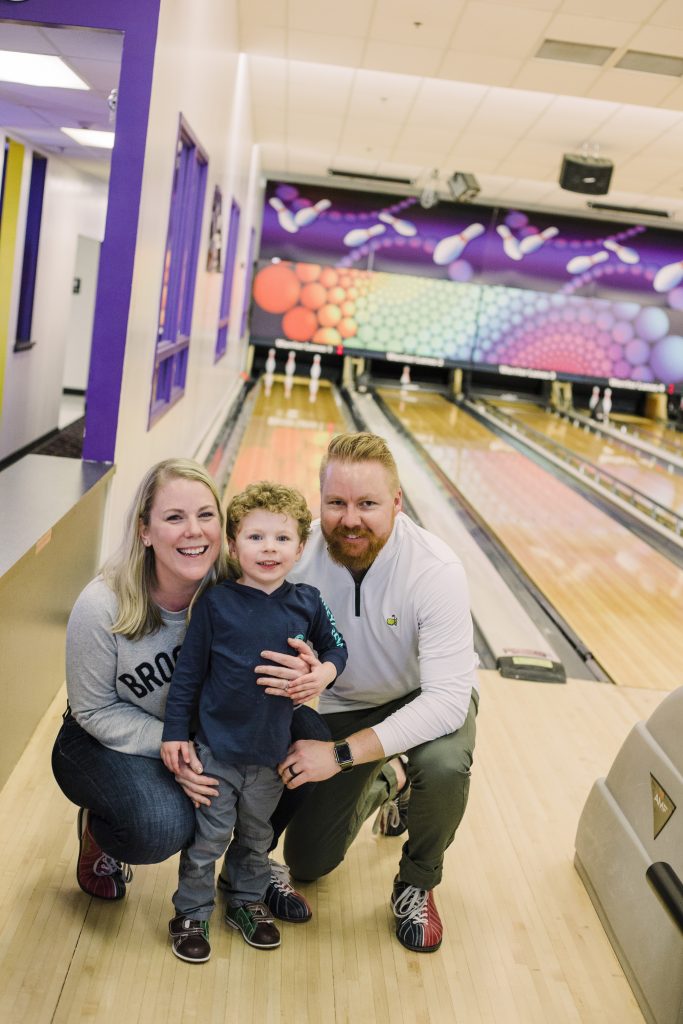 You are daily out on the trampoline or swingset with all of them. You get intensely embarassed if we dare to correct or discipline you in front of anyone else and we frequently refer to you as "emo" right now. You're not napping very well at school which makes for draining evenings but on days you're home, you can still easily clock 1.5 to 2 hours and go to bed as usual.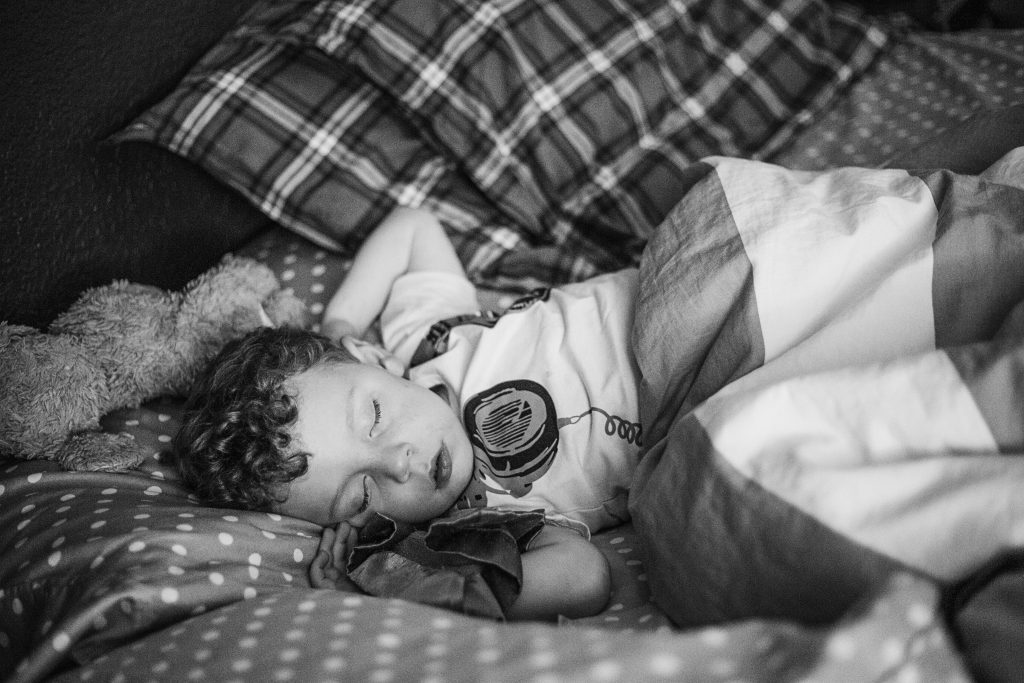 We finally kicked a habit that went on for a few months where you'd come into our bed if you stirred at any point in the night — often around 1am or so. You're not bad to bunk with (you hardly move) but as you hit four, it made sense to try and get you staying in your own bed again. With the promise of a bike you filled in a chart of seven nights of staying in your bed, and with the help of a no-wake nightlight you now happily stay upstairs until at least 6:45 when it lights up. Life changed for all of us!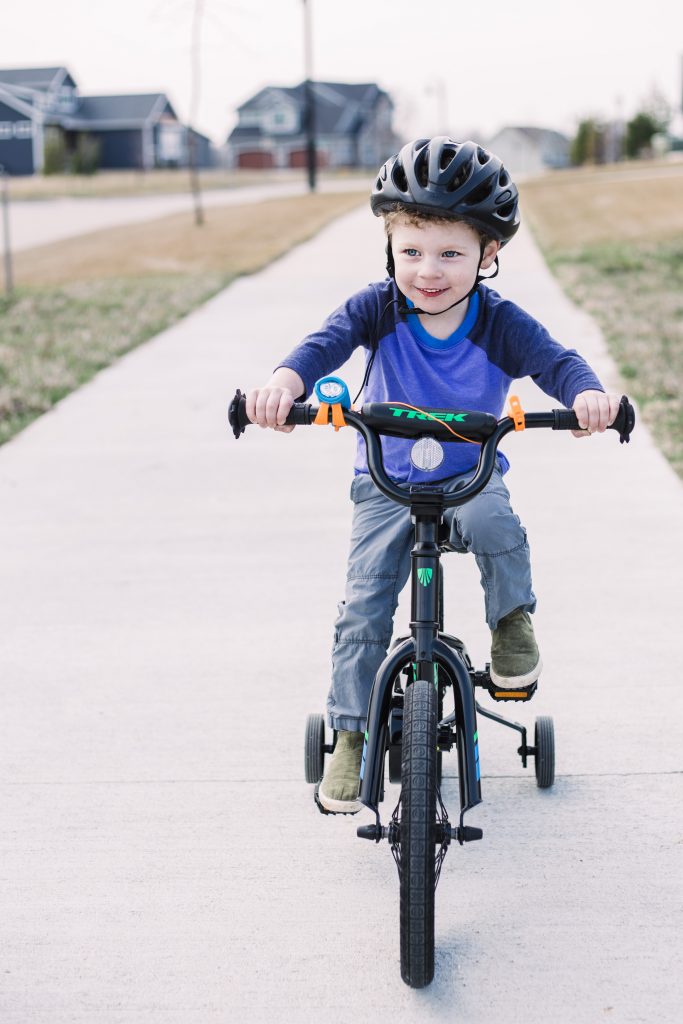 You'll easily sit through a full movie now and are into Jurassic Park and Star Wars with Dad. You're much more into drawing lately and will get out markers on your own without me even around and I'll find you drawing for tens of minutes on end. You have rediscovered mazes and are devouring workbooks of them. You can write your name and several other letters without example, and most numbers. With a little prompting, you can spell mom and dad and write both out. You are desperate to read, but also get frustrated quickly if it's not perfect. You aren't overly into the "intro to reading" series books, but would prefer to read "real" books. I do love that you still love to be read to, and frequently you'll ask to read aside from our routine of reading at nap or bedtime.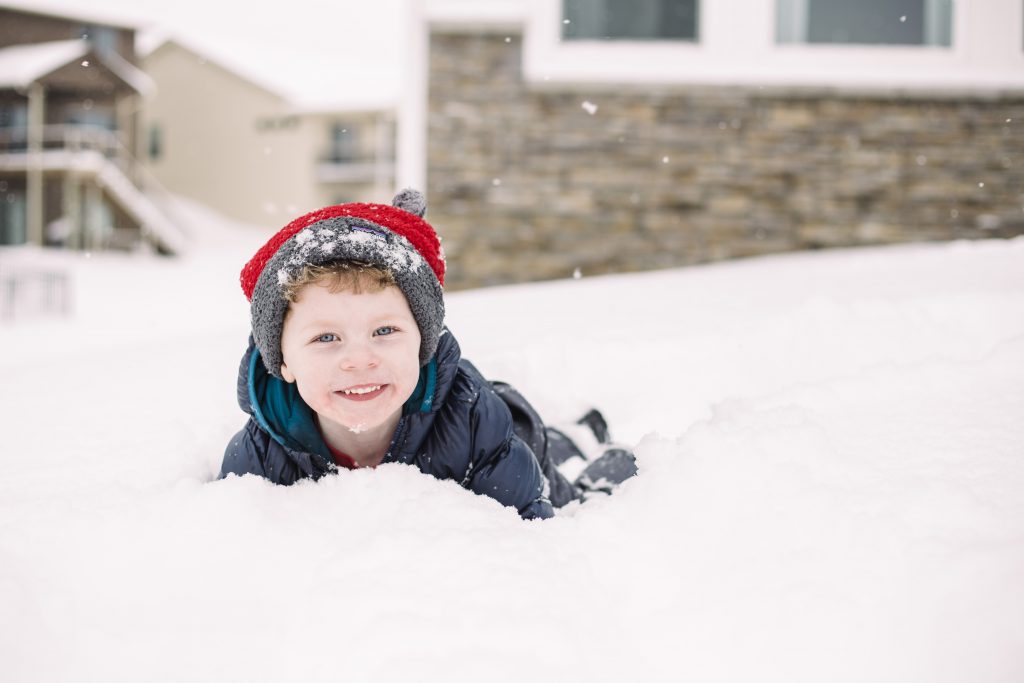 You are SO excited about Easter and more than the basket, the hunt for the eggs. I don't know if you even really care what's inside, you just want to find them. So of course, I went overboard on that part and there are three dozen plus a gold one to find ha! But I figure that way at least the fun will last a few minutes. 🙂