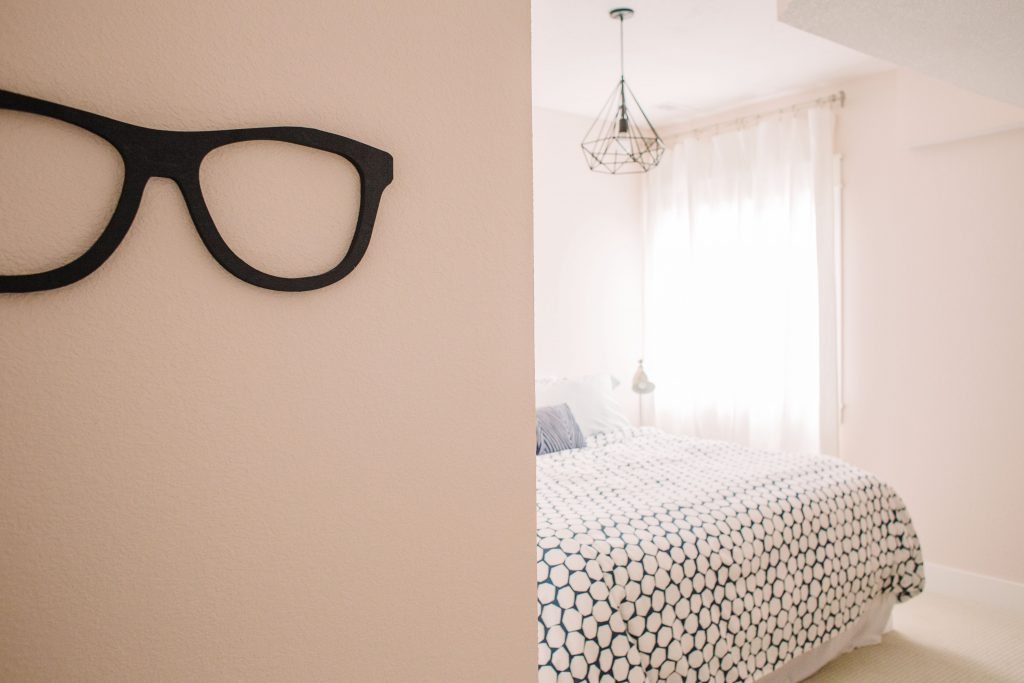 This room has been painted, with a door, and a bed for quite some time. But when we learned we'd be hosting company last week, we kicked it into high gear to finish out some of the details.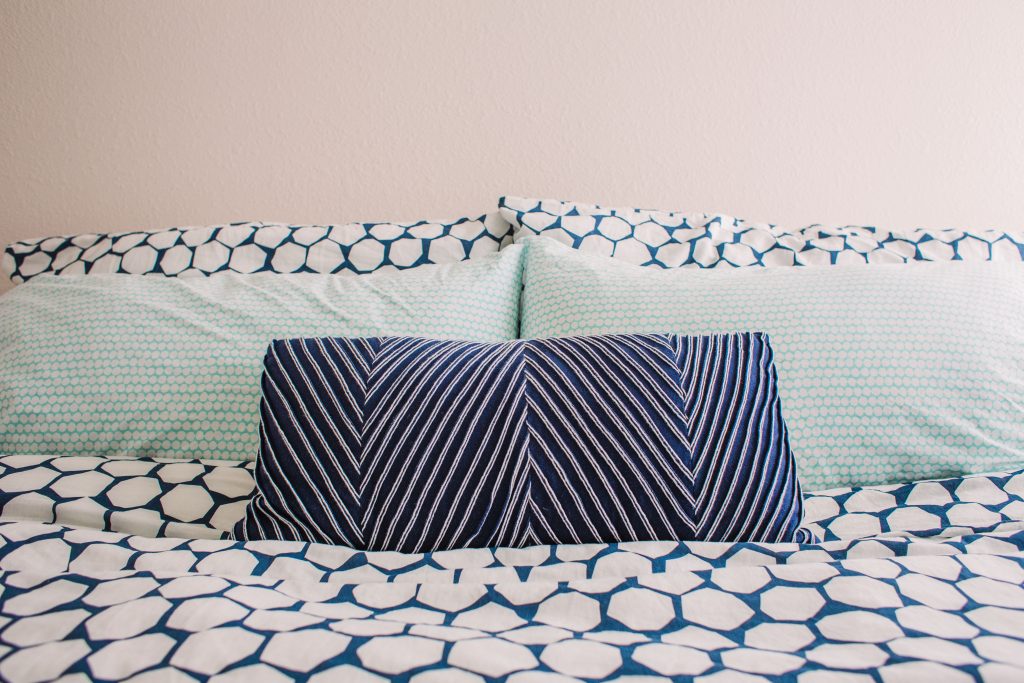 While Page worked in the bathroom next door, I did my best to pull together some little details to make this room comfortable for our guests (and yes…maybe benefit us long after they leave when one of us is sick or snoring – the other often ends up down here!) 😉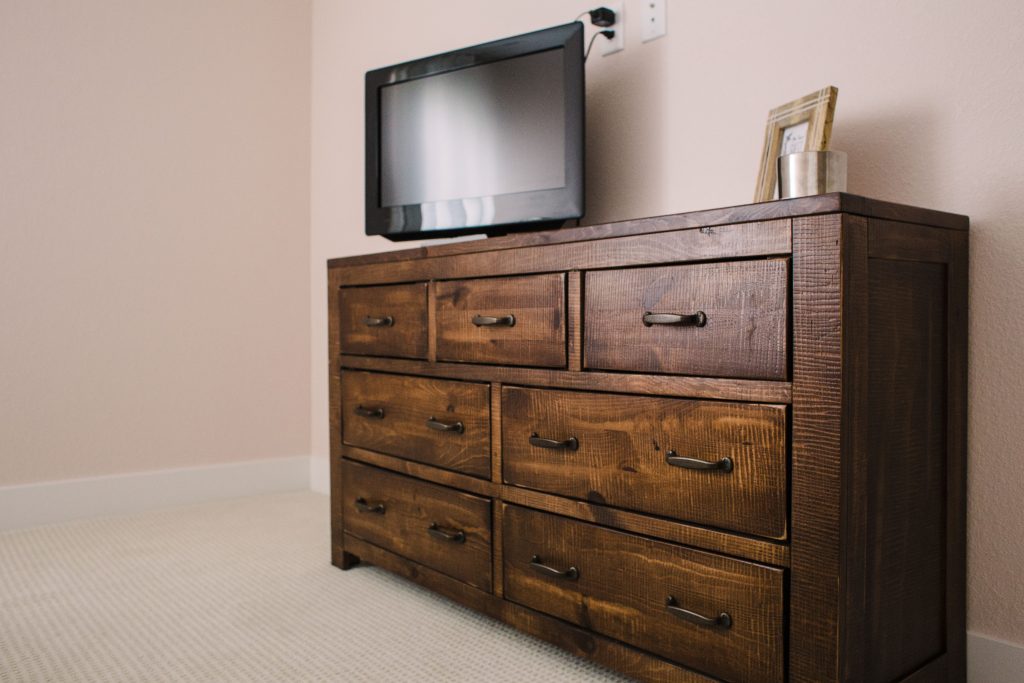 I scored a dresser at our local HomeGoods for a song, and we added a spare TV from storage, connected our Hulu to it, and framed all the passwords for our guests. 🙂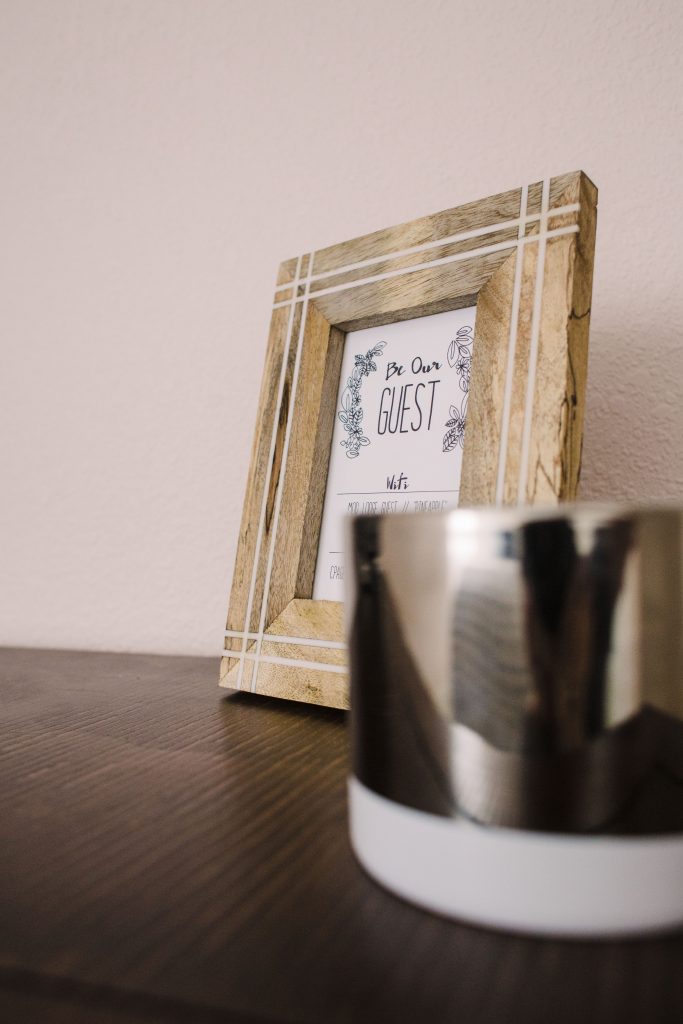 I'd like to find a prettier standing mirror eventually, but for the time being we hung a smaller one behind the door for getting dressed.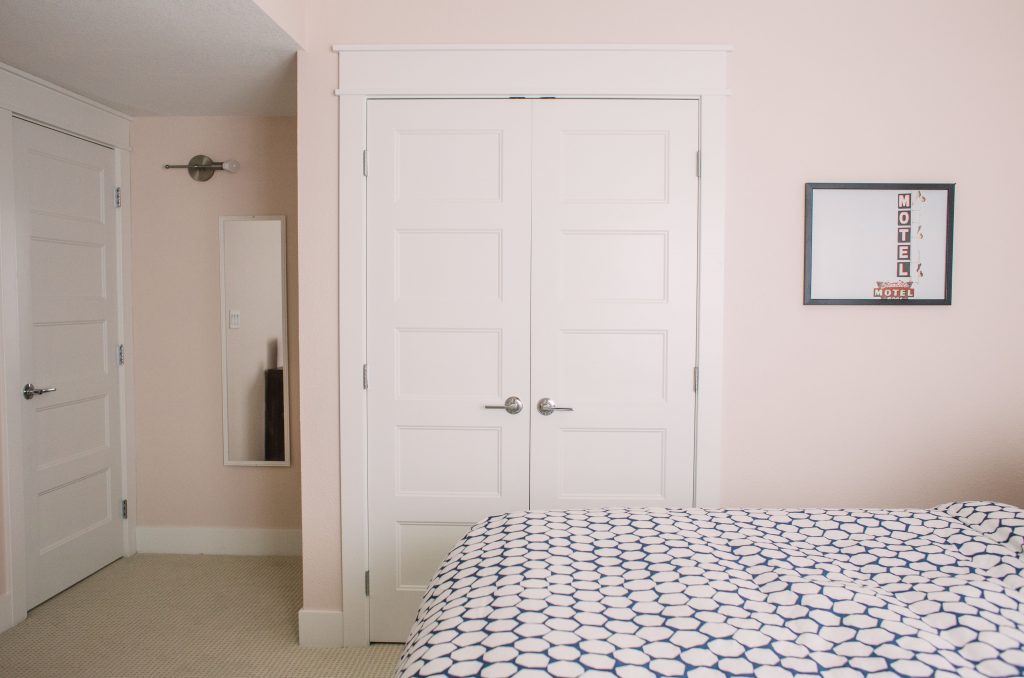 There's nothing worse than being too hot or cold — this room runs particularly cold in the basement, but I made sure a spare blanket was easy to find if needed.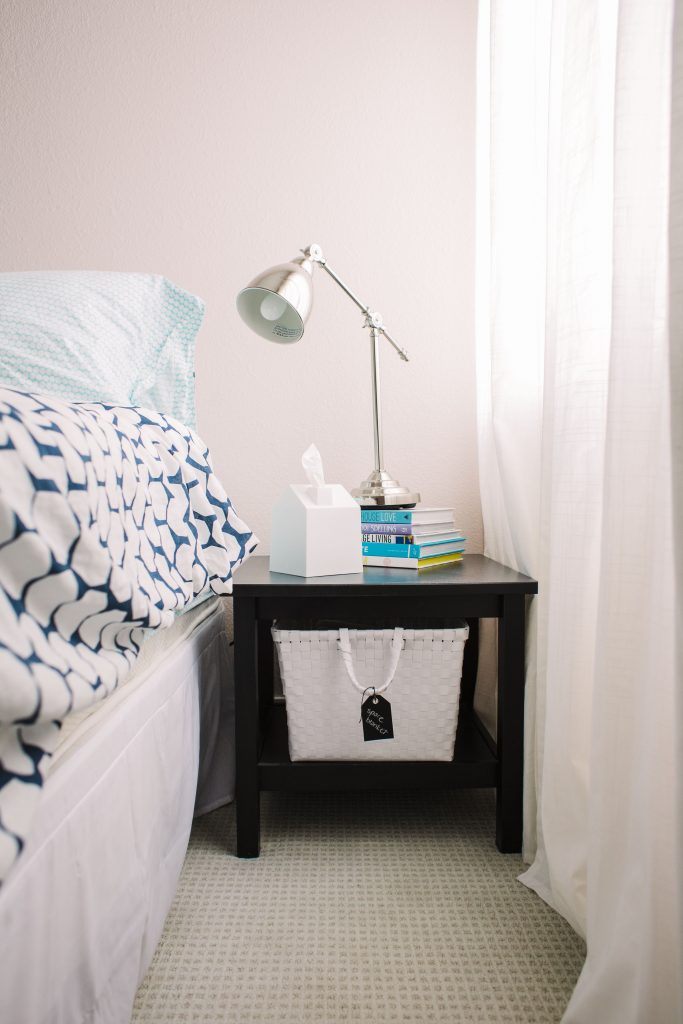 I'm so pleased with how light and airy this space feels for being a basement room with only an egress window to provide light.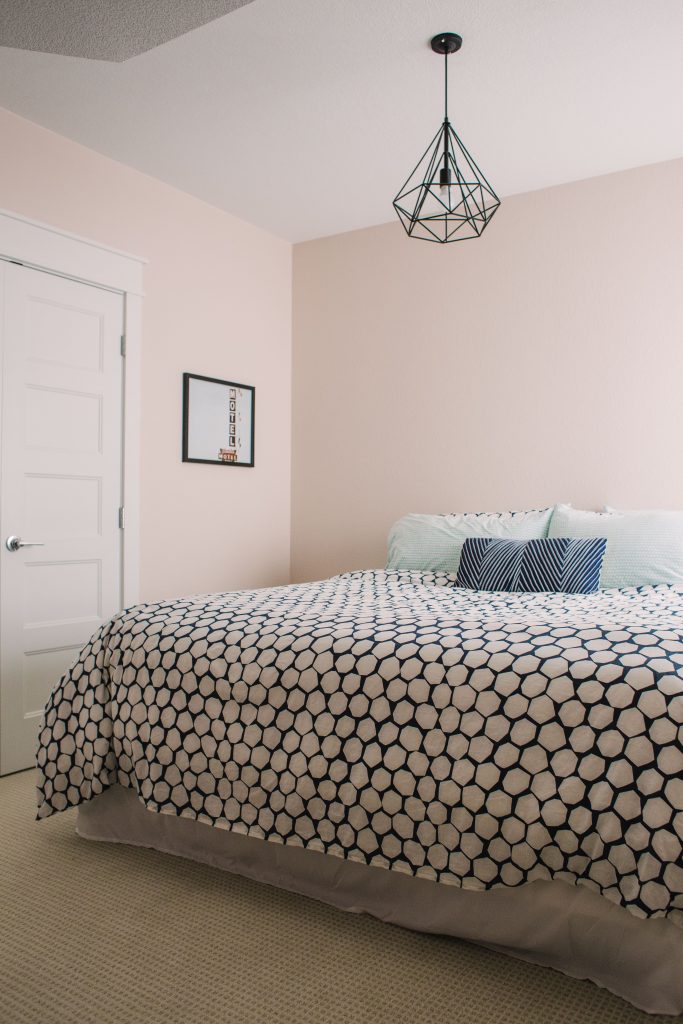 When Crew was over his sound machine from babyhood, it made sense to keep it down here for those who like white noise. (Dohm makes the BEST sound machines, if you're in the market!) I also added a wall USB/iphone charger because I am the POSTER girl for traveling and forgetting a charger cable.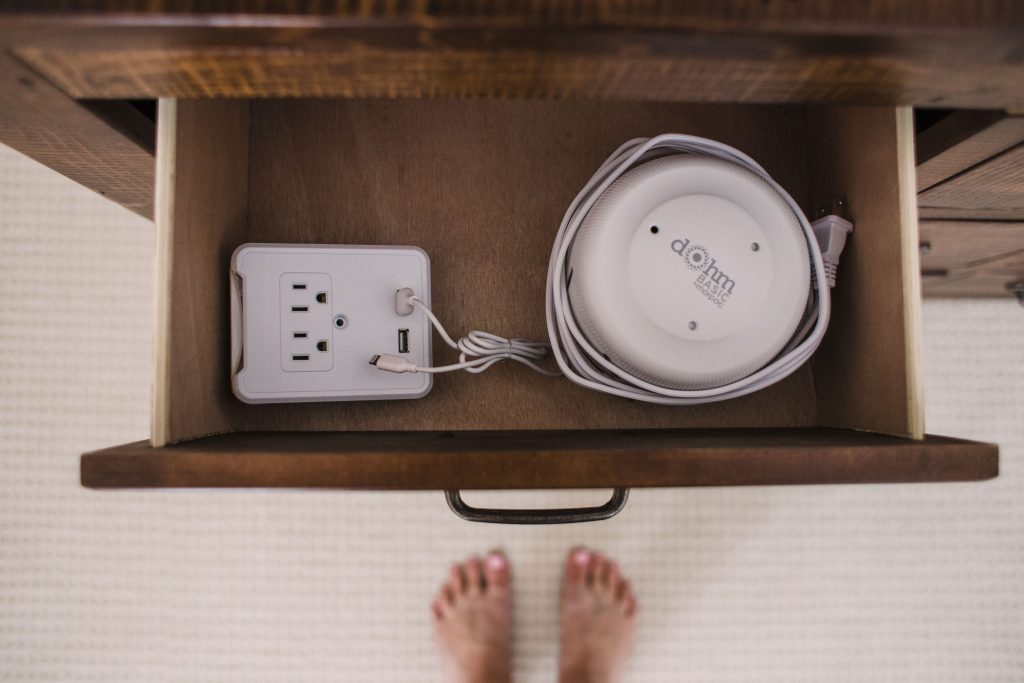 One of my favorite details in the room is the "Hotel" print — and the colors work so perfectly on the wall color.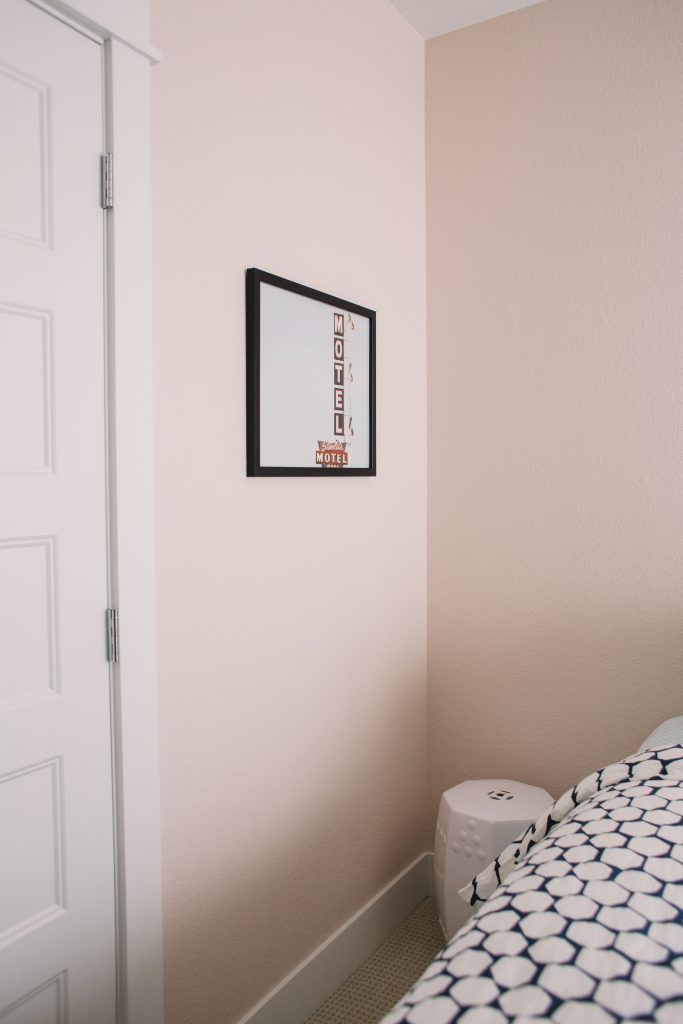 Much of what we used in this room was repurposed from elsewhere in the house and no longer available to link online (sheets are Garnet Hill, and the duvet, bedside table, and lamp are all IKEA, if you can luck out in store), but sharing what I can!
house tissue box  |  pennant fixture  |  Dohm sound machine  |  paint color is Sherwin Williams "Faint Coral"