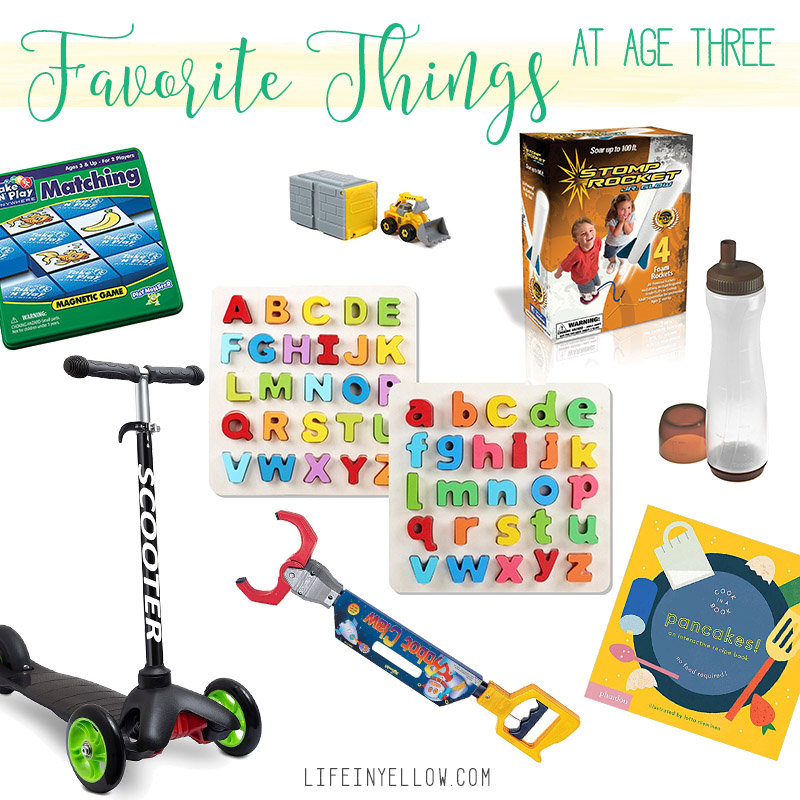 Whenever I'm shopping for kids of other ages or genders, I'm always hunting for a gift guide to get me thinking. Even as Crew gets older, I'm checking out gift guides for the age group just above his, to help keep the ideas fresh. Crew has been LOVING the same few items lately, so I thought it made sense to do a round-up as we approach the half mark (what?!) of age three:
Anything to add? I'm always on the hunt for a new favorite!
Post contains affiliate links.