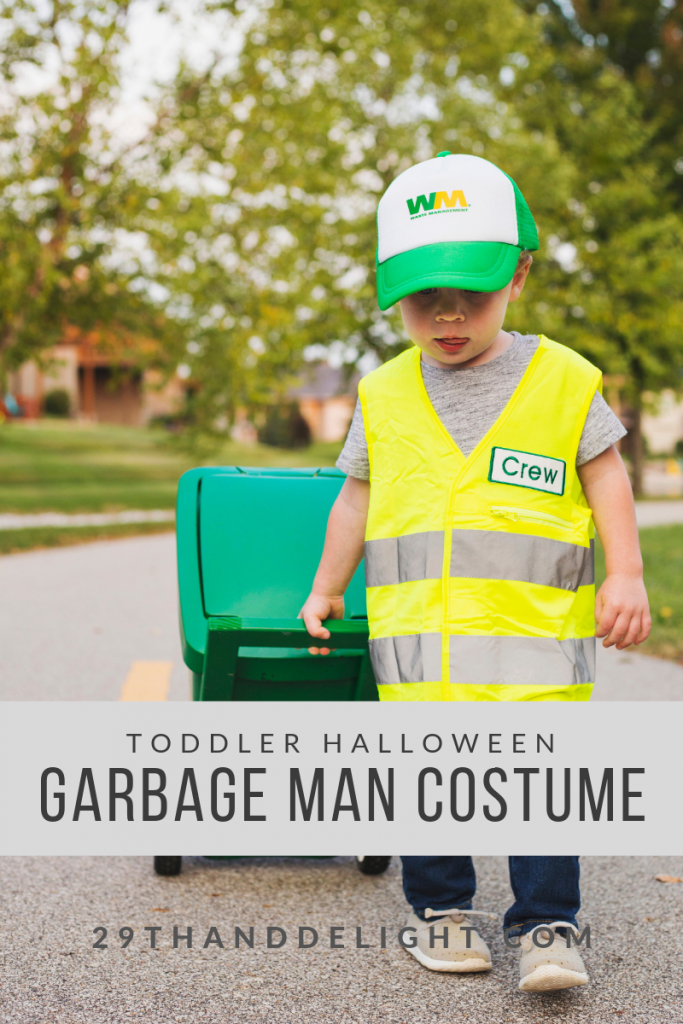 I always appreciate some costume idea inspiration sooner than later — so today I'm sharing Crew's costume he'll be donning in a few short weeks (and who are we kidding, several times before then!).
It was no surprise that of course Crew wanted to be a garbage man for Halloween (the first year he's had any kind of say!). I had grabbed the vest at IKEA for dress-up (he's a size 3T and it's the smallest size they make — Youth XS). As much as I love to make his costumes as opposed to buying them, we just had to have a piece of legit merchandise directly from Mecca — this youth size trucker hat was perfect, and he was SO excited when I showed it to him.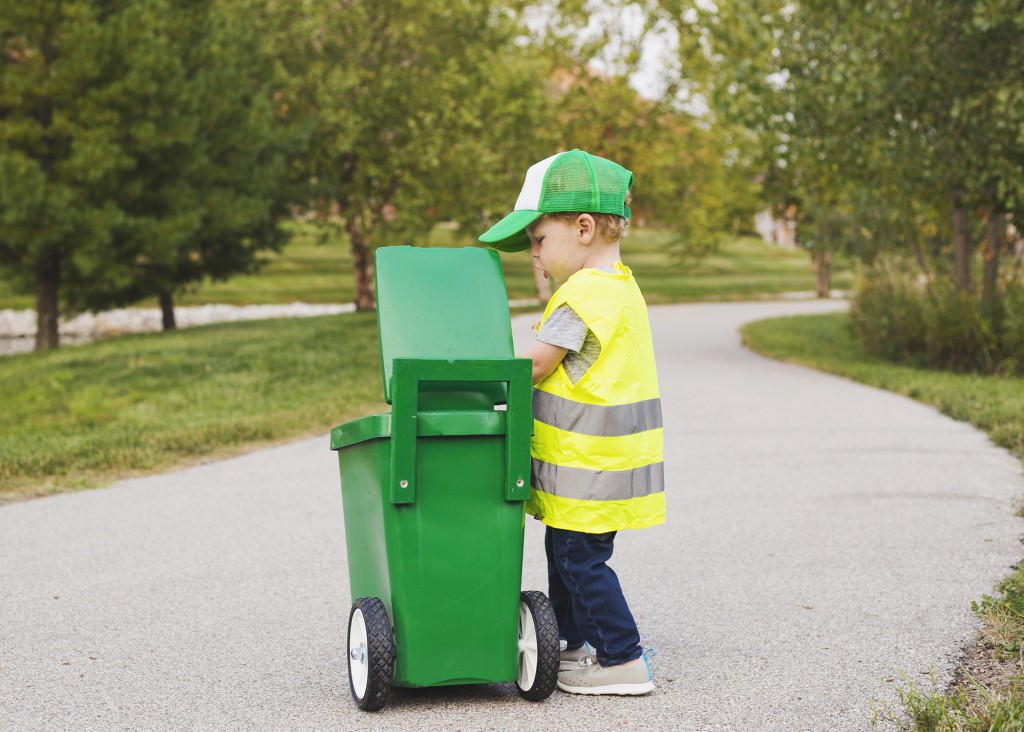 A search for "garbage man costume" turned up the following sources that inspired me to order a custom patch to personalize his vest (ours came from this Etsy shop), and gave me the blueprint for how to create his very own garbage can. (Is there any better way to haul that candy?!) Both Thrifty Artsy Girl and The Tolberts had posted similar vests with patches and pint-size push cans — perfect!
We bought the same black Sterilite flip-lid style can , hit it with some green spray paint, and added a WM decal bought on eBay. Even though it said it was meant for plastic, the spray paint is pretty delicate and scratches/flakes easily, so right before Beggars Night arrives, I'll probably hit it again for touch-ups.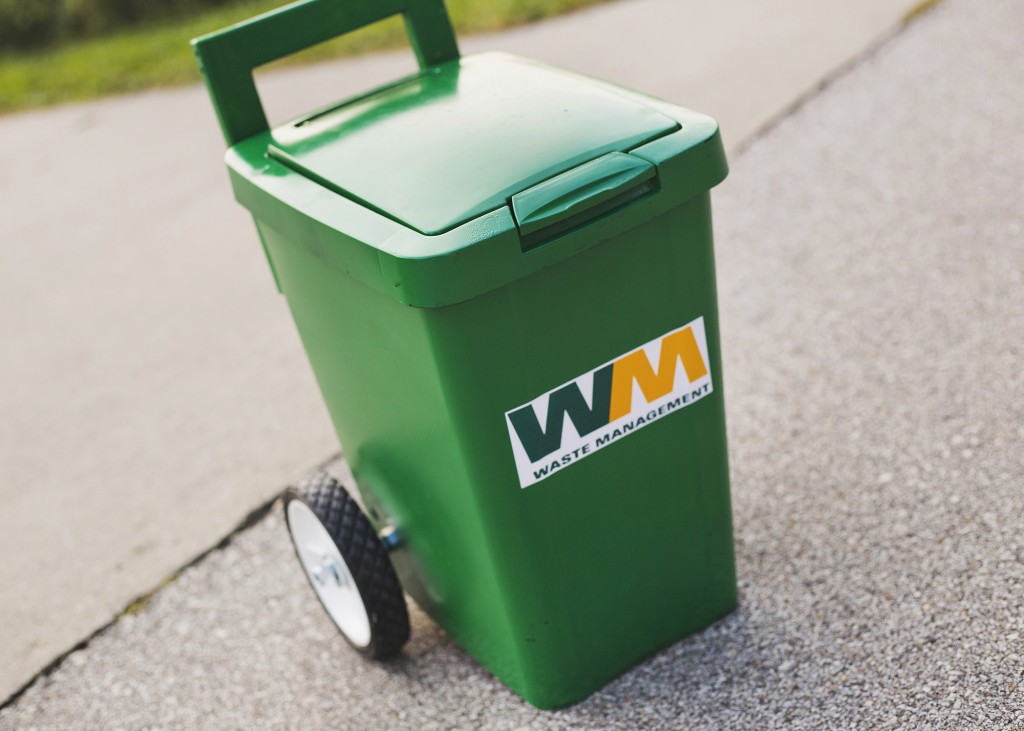 There are lots of spin-offs on this can that use everything from casters to grill wheels — we opted for the latter, after seeing Sherri's post here (she does a much more thorough job of explaining this part of assembly!)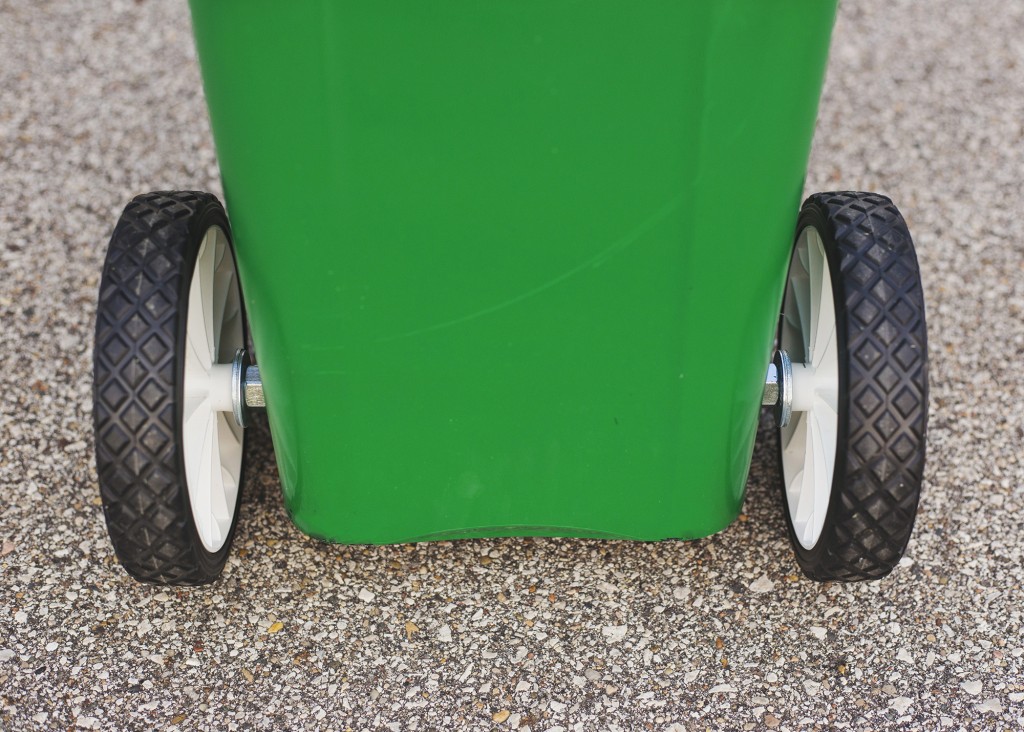 To make ours easier for Crew to pull, Page added a wooden handle that he also sprayed with the same paint. He drilled it directly into the back of the can.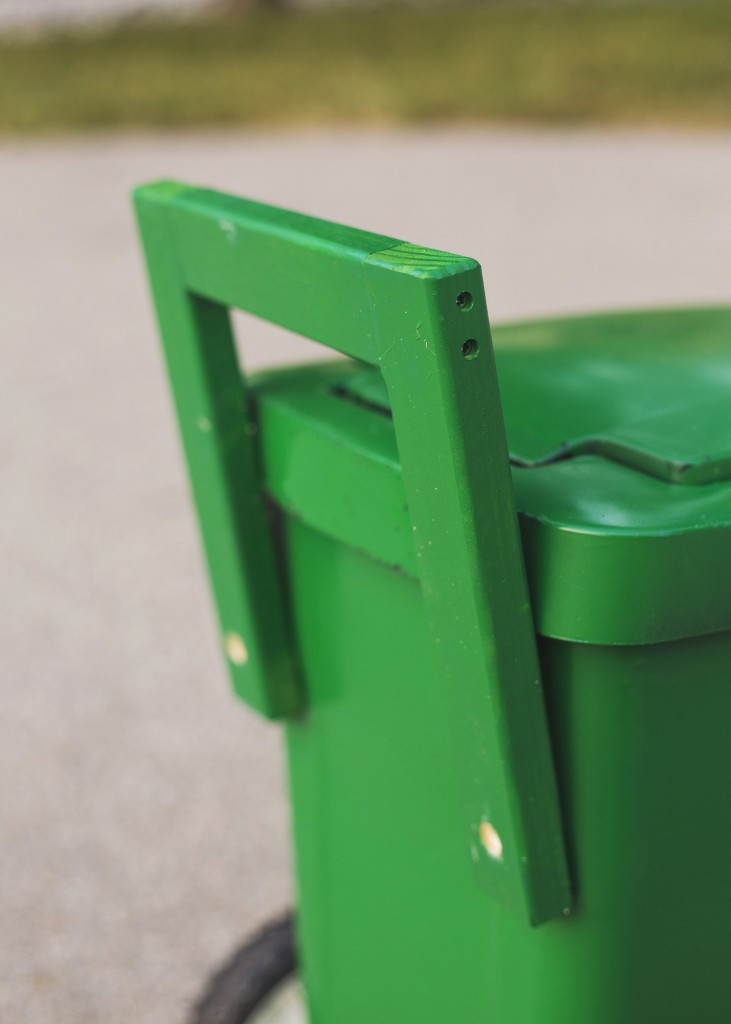 Crew has himself a mini-version of the big guy, and he could NOT be more excited!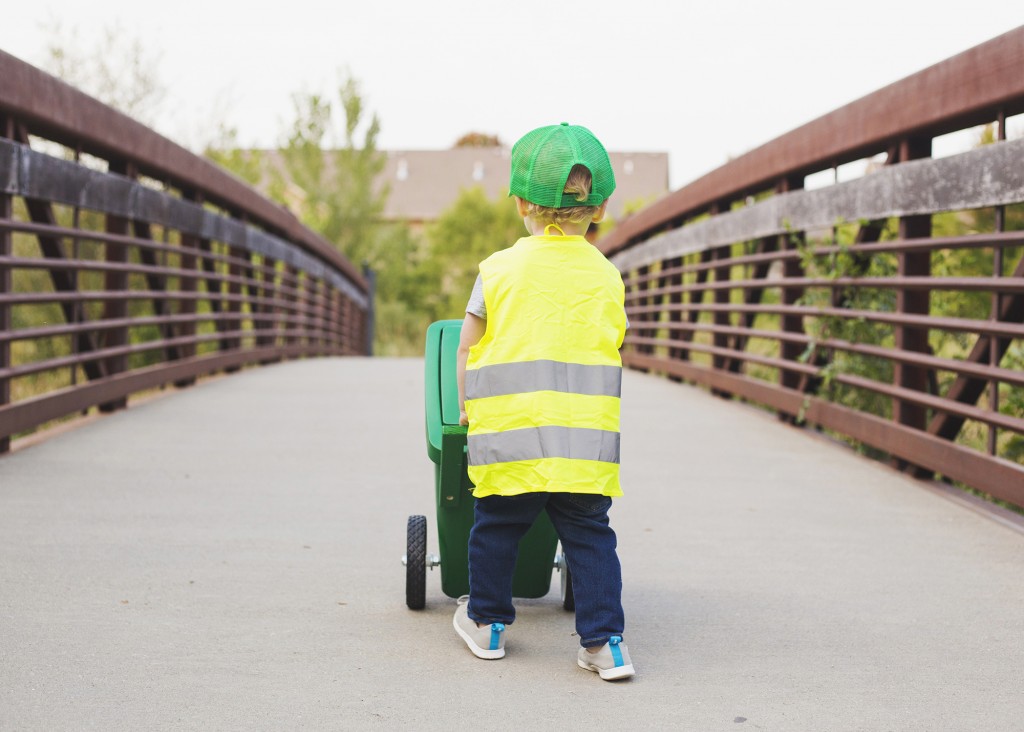 And if you're in search of more ideas…see how we embraced the pacifier last year when Crew went as a scuba diver (and Dad was the shark who chased him!) and his very first Halloween when he went as Albert Einstein (scroll to the bottom of that post). 🙂 Happy costume planning!