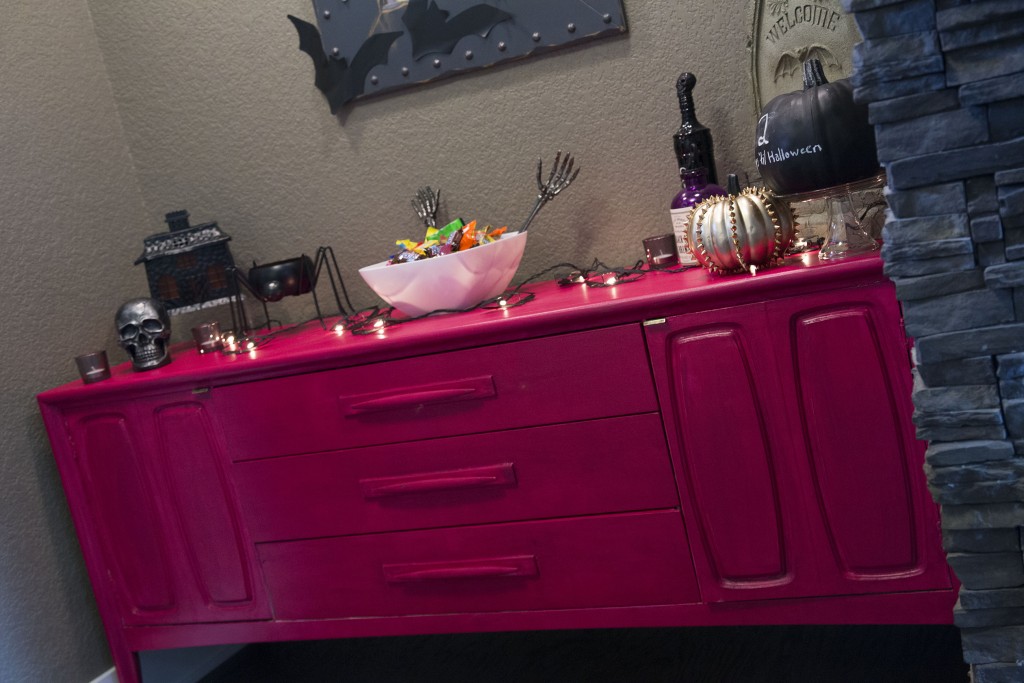 I'm so excited to be posting about this latest project!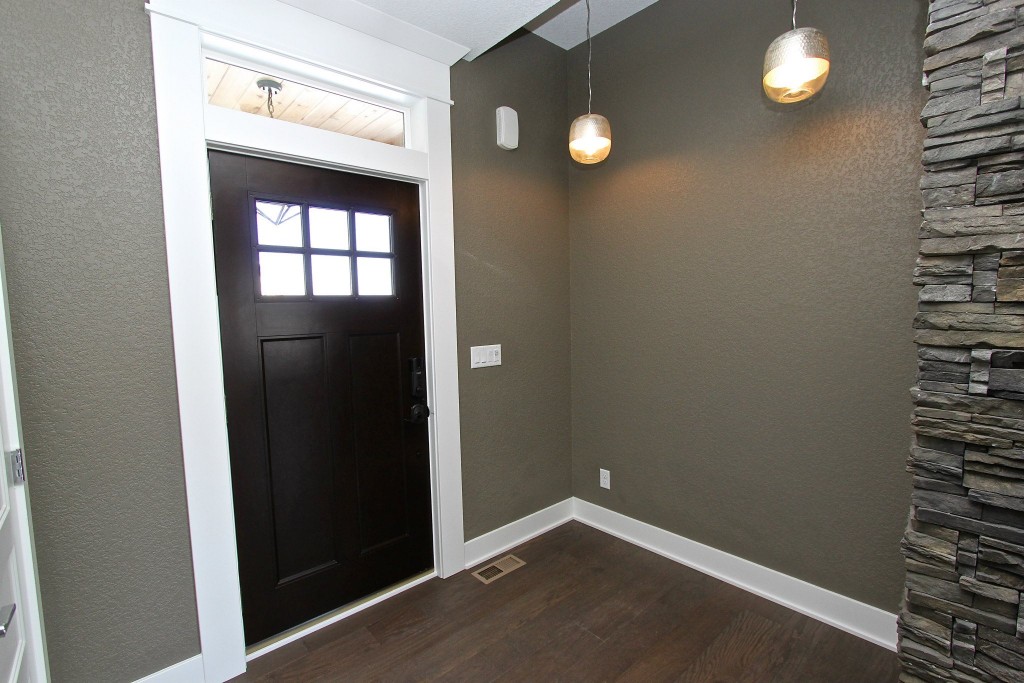 Since the day we moved in, I've had my eyes peeled for a buffet/dresser/cabinet/fill-in-the-blank to put in our entry. It's a fairly deep and wide space, and my previous entry pieces (a small console table or the red hutch which set up camp in our last house's guest room) just weren't cutting it – they were too small for the space and looked rinky-dink.
I knew I wanted substantial size with ample storage space. While doing some local looking this summer for Page's office (another post soon to come), I stumbled across a vintage resale shop just outside of town, The Porch Junkies.
It was so fun to check out the shop and browse the array of vintage pieces. Things were in a wide variety of conditions from pristine to screaming for some DIY love. We settled on a piece that was structurally pretty sound, but needed some surface help, a vintage Broyhill credenza.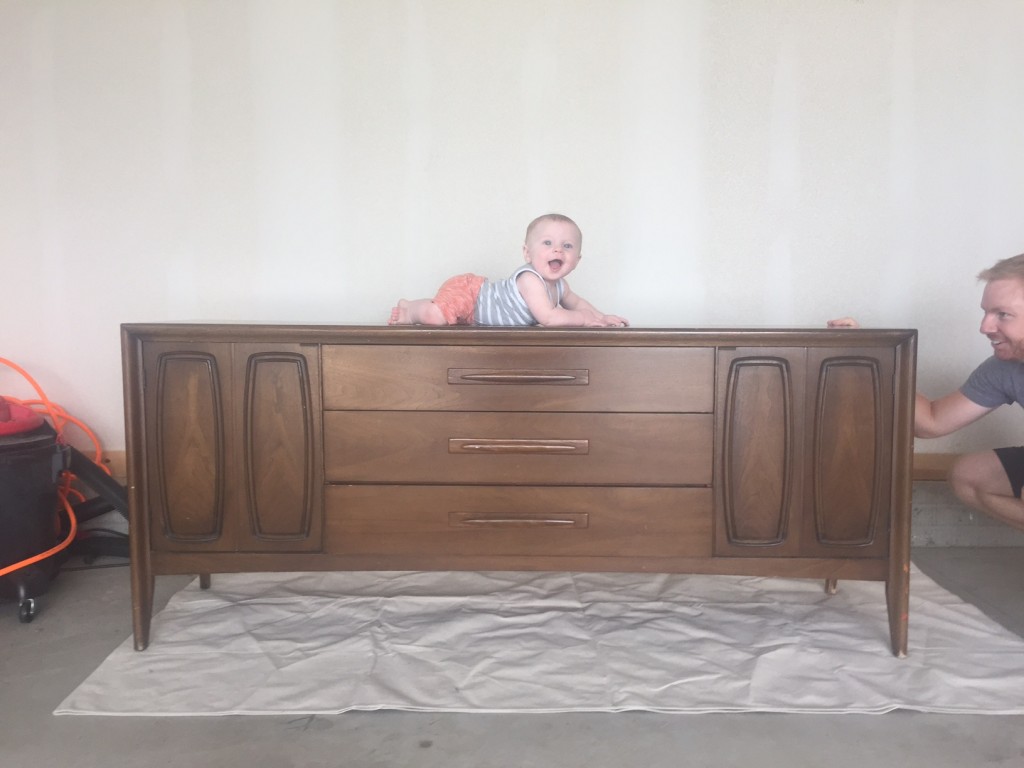 The owners were kind enough to deliver it for us on their way home that evening, and we popped Crew on top (his pre-crawling phase, don't worry!) for scale. 🙂
The plan to stain versus paint was an evolving one, and took place in the garage over the coming weeks whenever I could get a free naptime, or an evening after Crew went to bed. I started with CitriStrip, which worked wonderfully and with little elbow grease…
When some (presumably water?) damage showed through after the stripping, we opted to paint versus stain. So on went a couple coats of wood primer.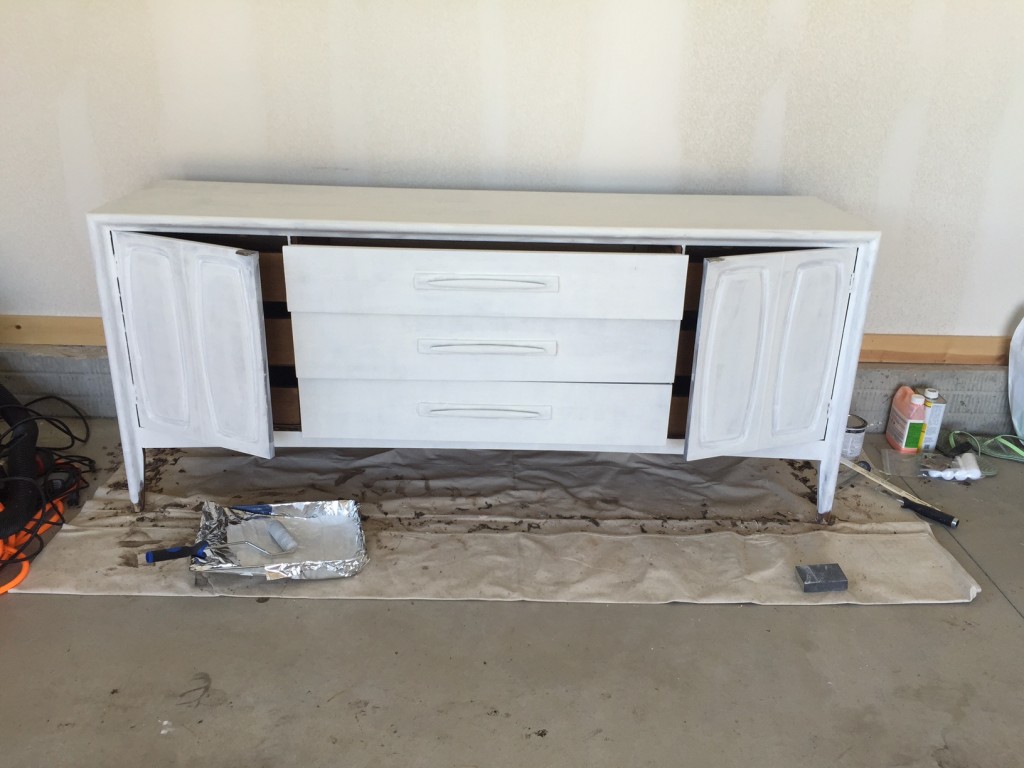 I had my heart set on a color from the get-go, but had to do a little convincing for Page. The first couple coats were in-your-face HOT pink, against the bright white primer coats, but gradually, the color deepened into the dark berry I was after. (Below is post-first and post-third coat, for comparison!)
I was bursting at the seams to get this moved inside in time for Halloween. There is still some metallic accent paint to be added, but for now, who cares – I was getting out the decor within minutes of the guys moving it inside last night!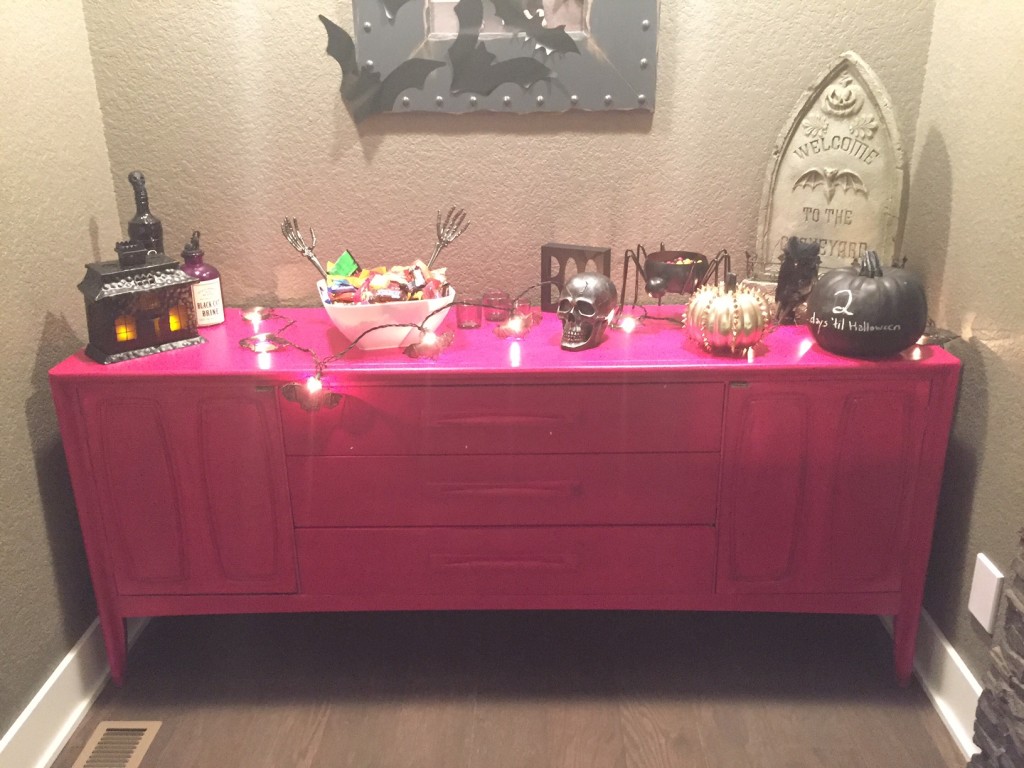 I did add some shelf liner to all of the drawers, to tie in with our navy entry rug, and bring a little bit of modern (and cover up a few stained drawer insides!).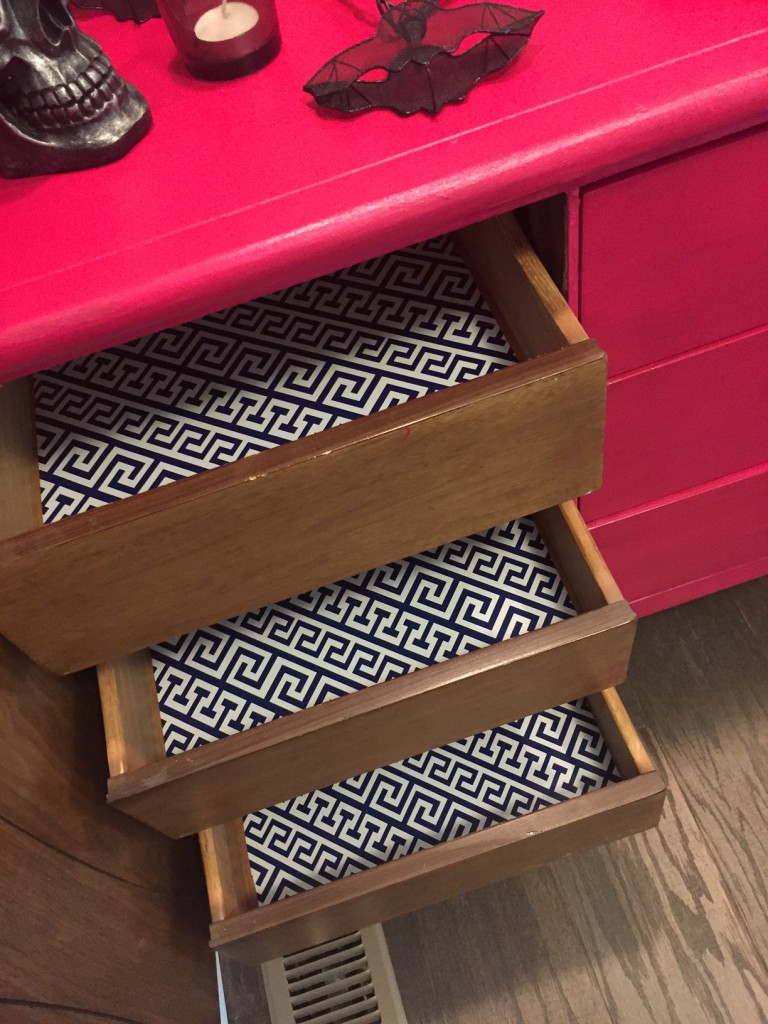 And a few quick naptime photos of the (90% complete) final product, in its new home in time for trick-or-treaters tonight!
Happy halloween!!!
Love, Page, Liz, and Albert Einstein 😉